Gengar – ALL IN Studio
Gengar – ALL IN Studio: The ALL IN Studio's Pokémon Ruins series has opened pre-orders for their newest addition.  Introducing the popular Dark-type Pokémon, Gengar,  available in both green-gold and gypsum colors!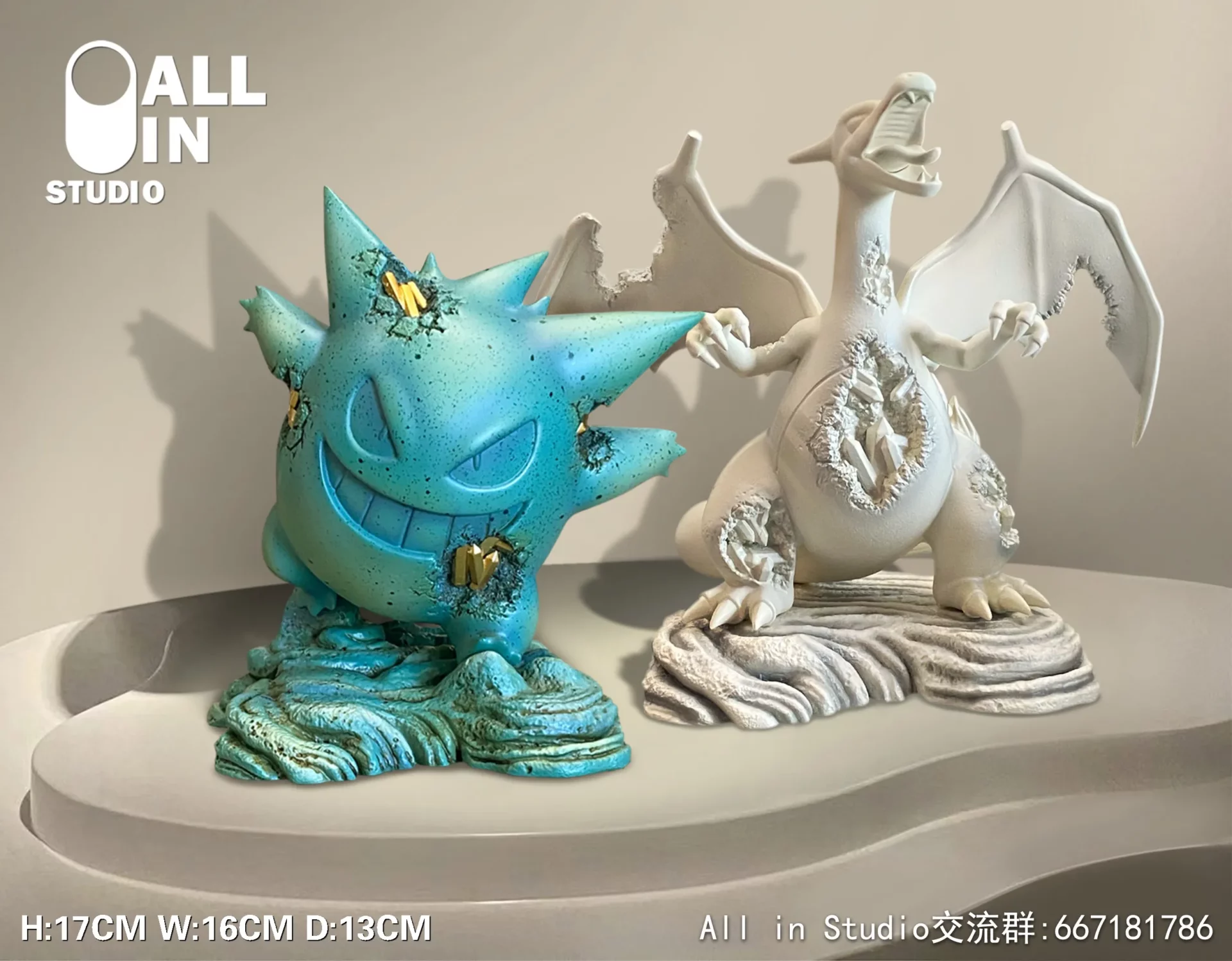 This Ruins Gengar is 17 centimeters tall. Although the design is not overly complex, it features noticeable stone-pattern paint and distinctive exposed golden minerals in some damaged areas.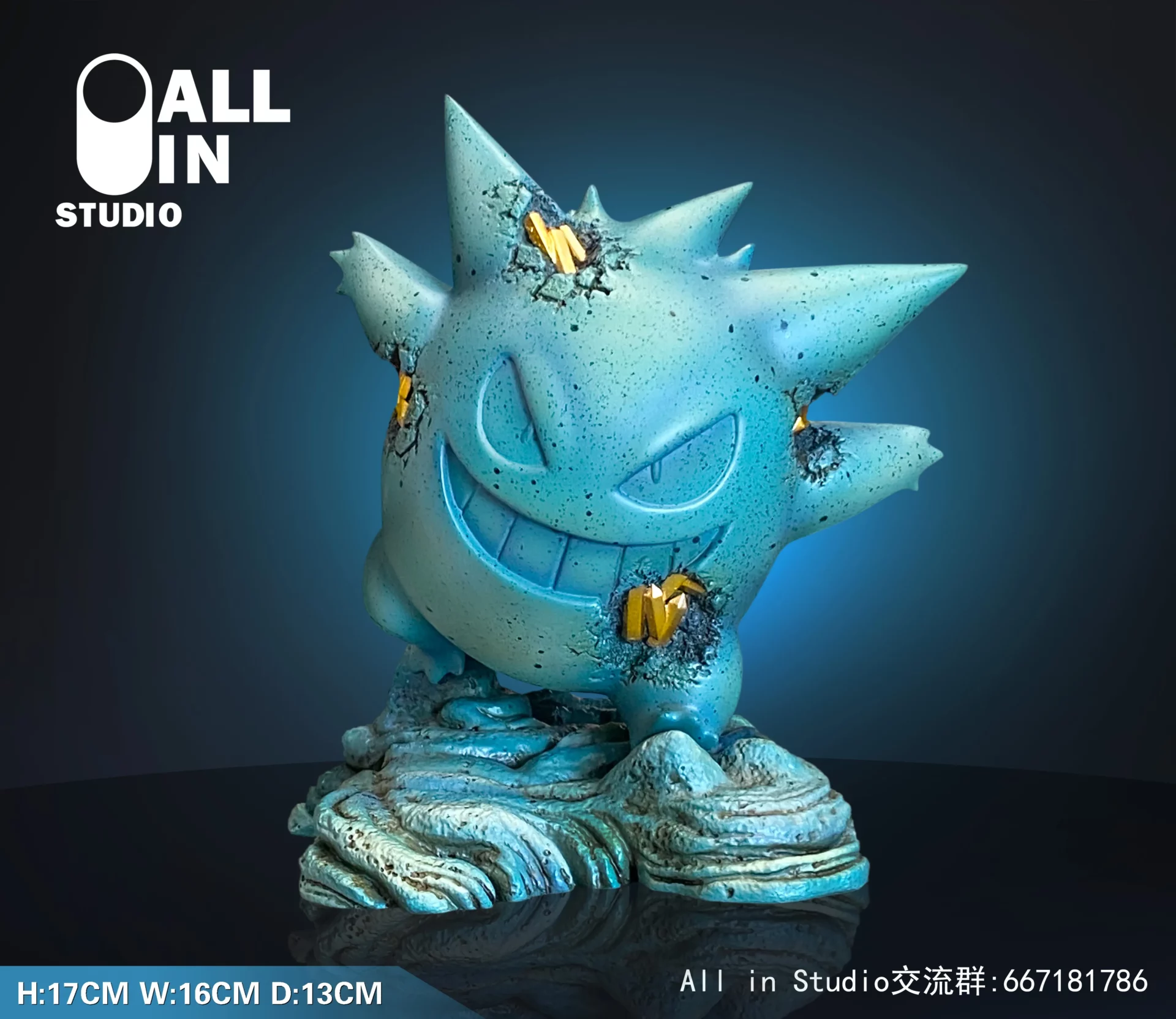 Compared to the front view, the exposed minerals on the back are even more prominent and shine brilliantly.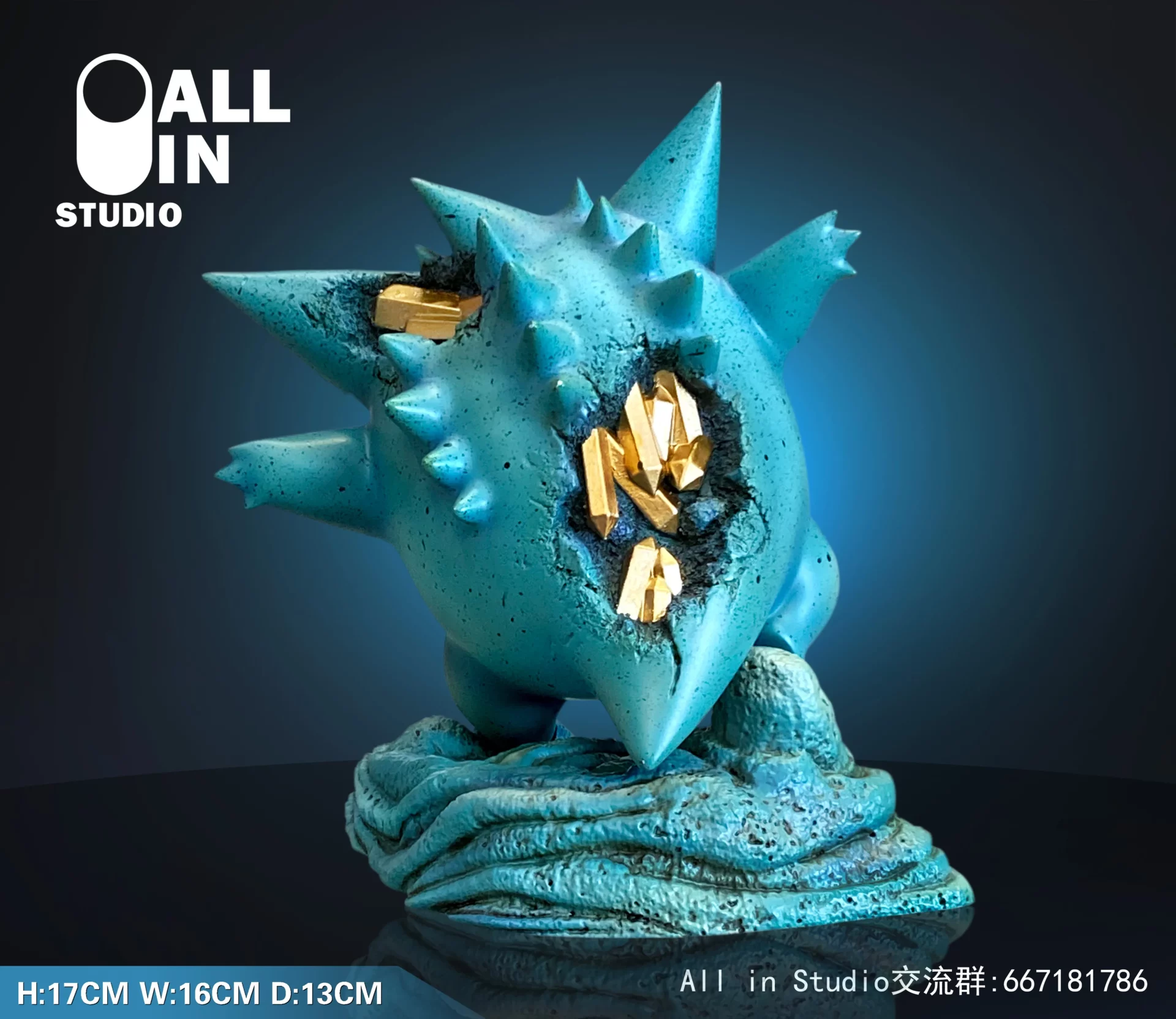 The gypsum-colored Ruins Gengar lacks the gold paint, but it is also more affordable in terms of price.