Gigantamax Gengar – PPAP Studios
Gigantamax Gengar – PPAP Studios: PPAP Studios has recently announced pre-orders for their newest Pokémon Super Gigantamax Figure.   One of the most popular dark-type Pokémon from the first generation, we have Gengar, featuring a scene with a total of 8 Pokémon. Not only are the designs magnificent with special lighting effects, but it also brings together the entire Gengar family!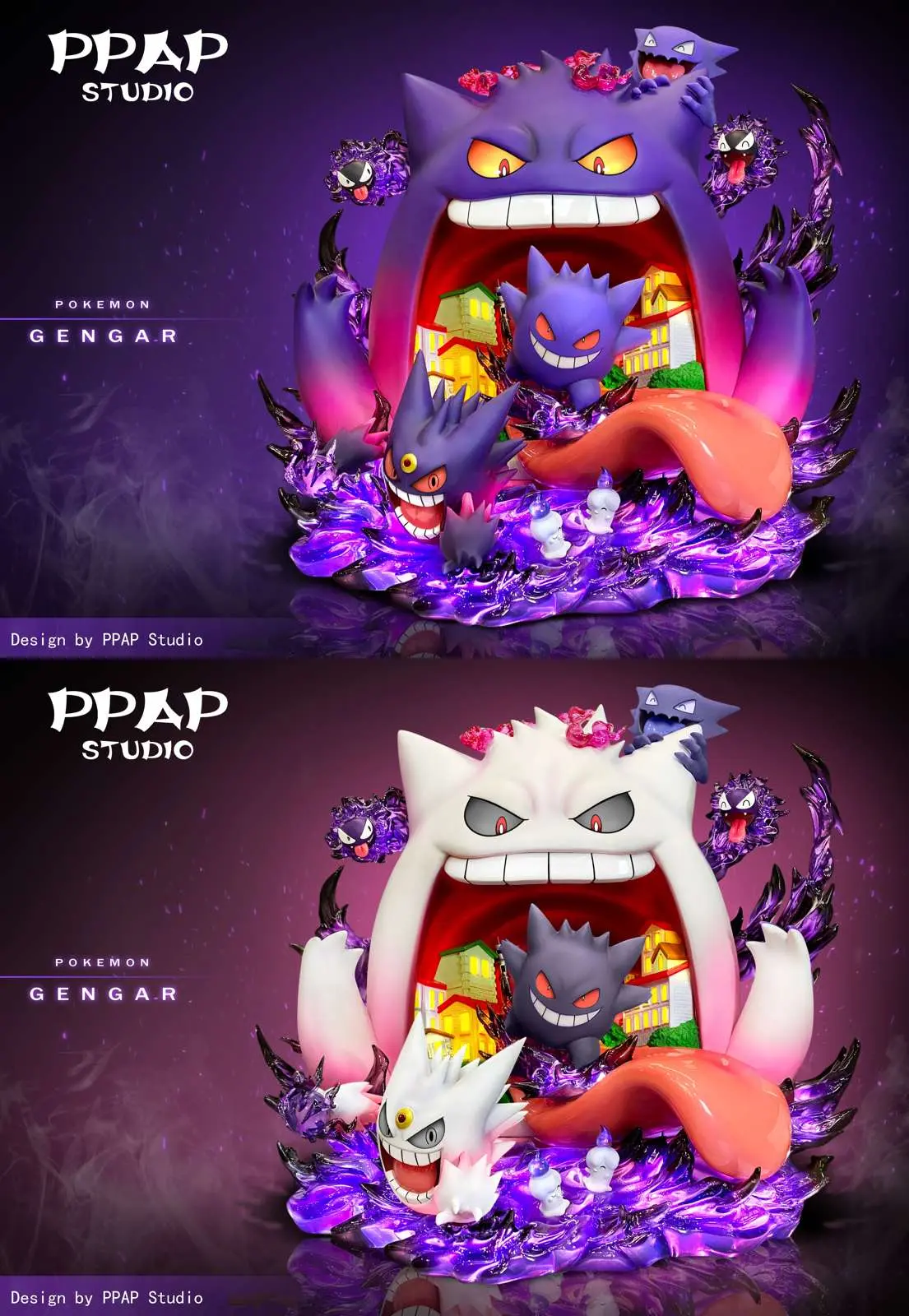 This Gengar is the second installment in PPAP's "Super Gigantamax" series. The scene includes Gigantamax Gengar, MEGA Gengar, Gengar, Gastly, Haunter, and Litwick, with two of Gastly and Litwick each!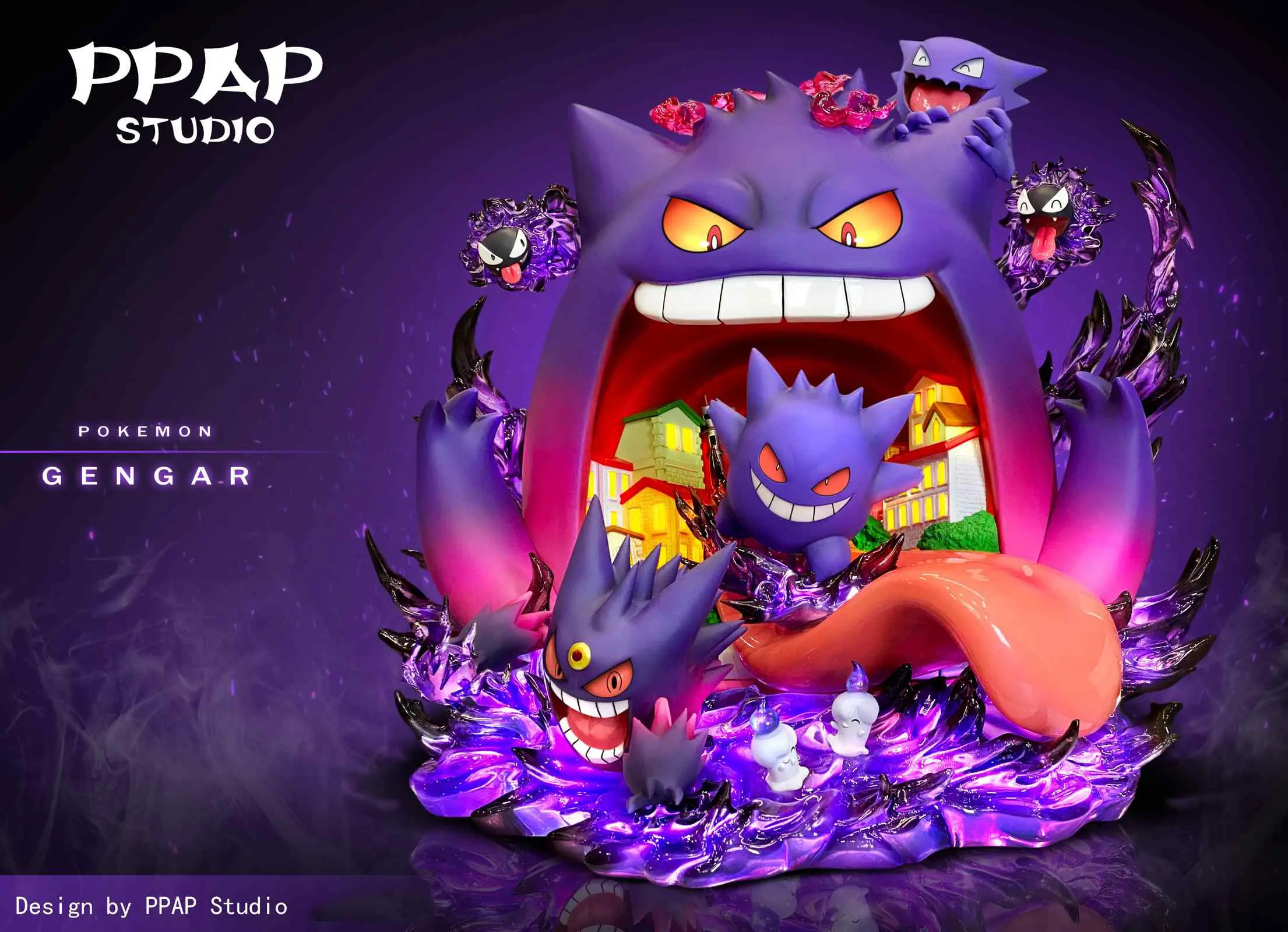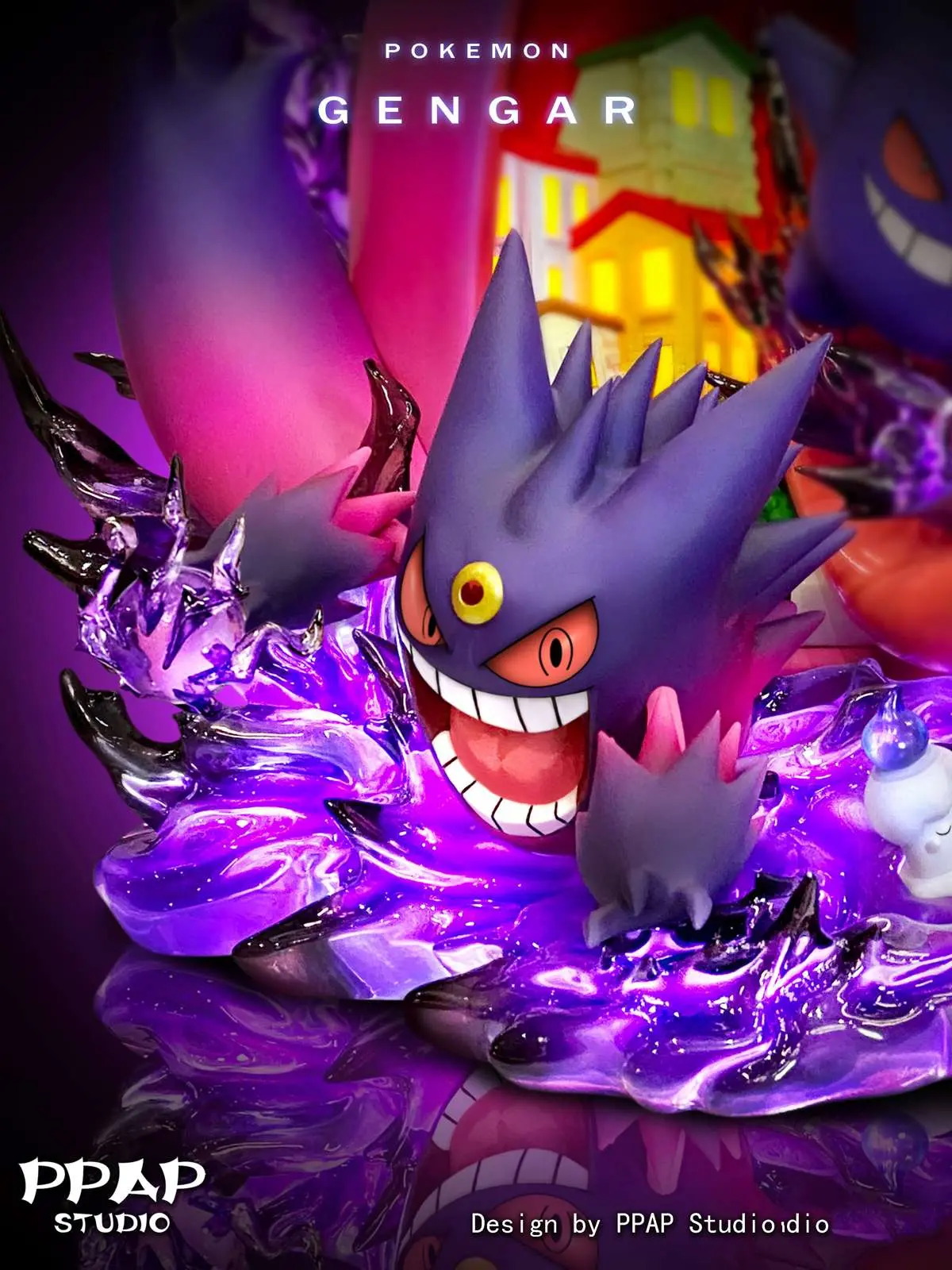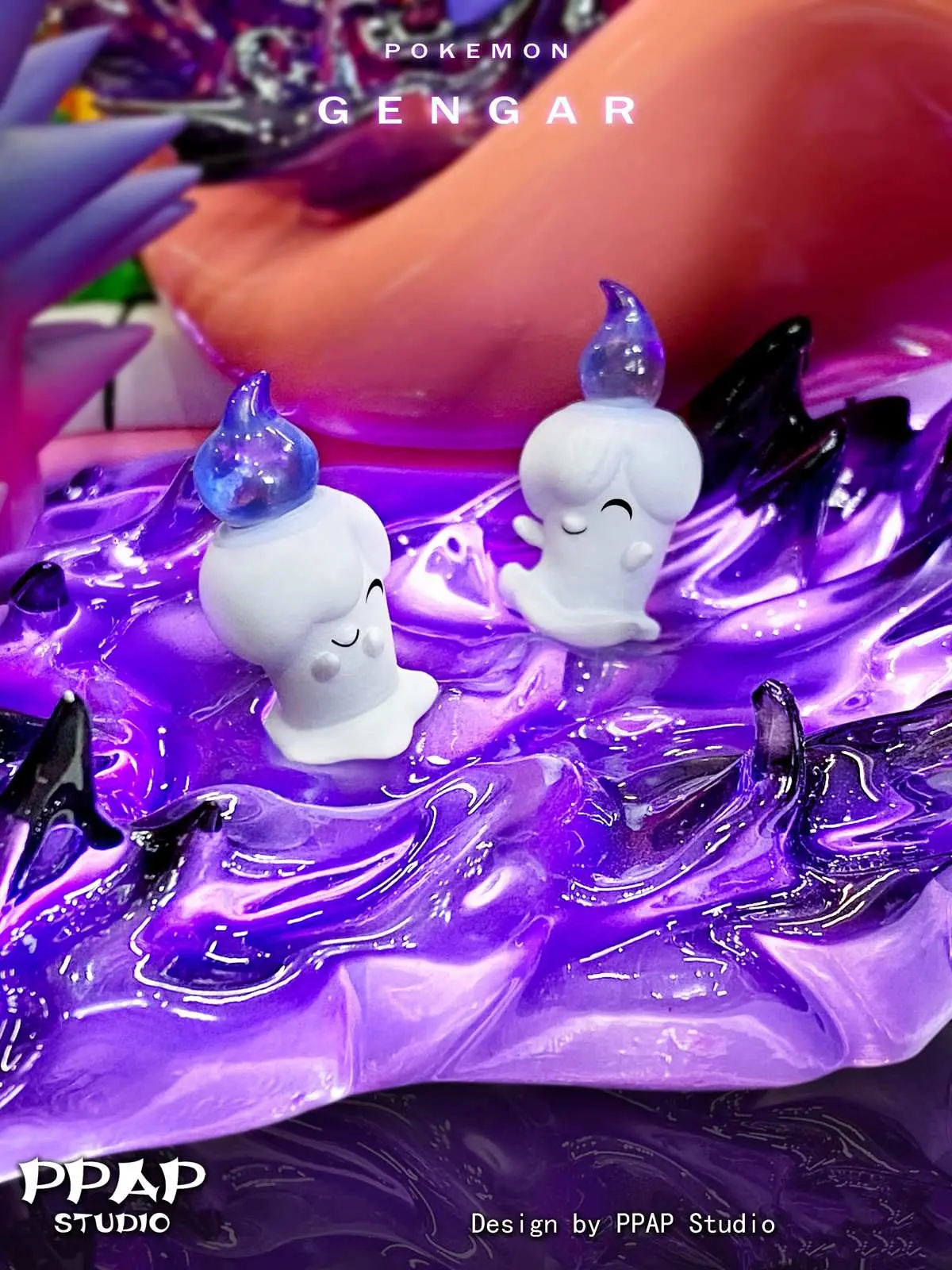 The central focus of the scene is Gigantamax Gengar hiding inside the Gigantamax mouth. There are transparent parts under its feet and LED lights built into the houses on both sides of the scene for illumination.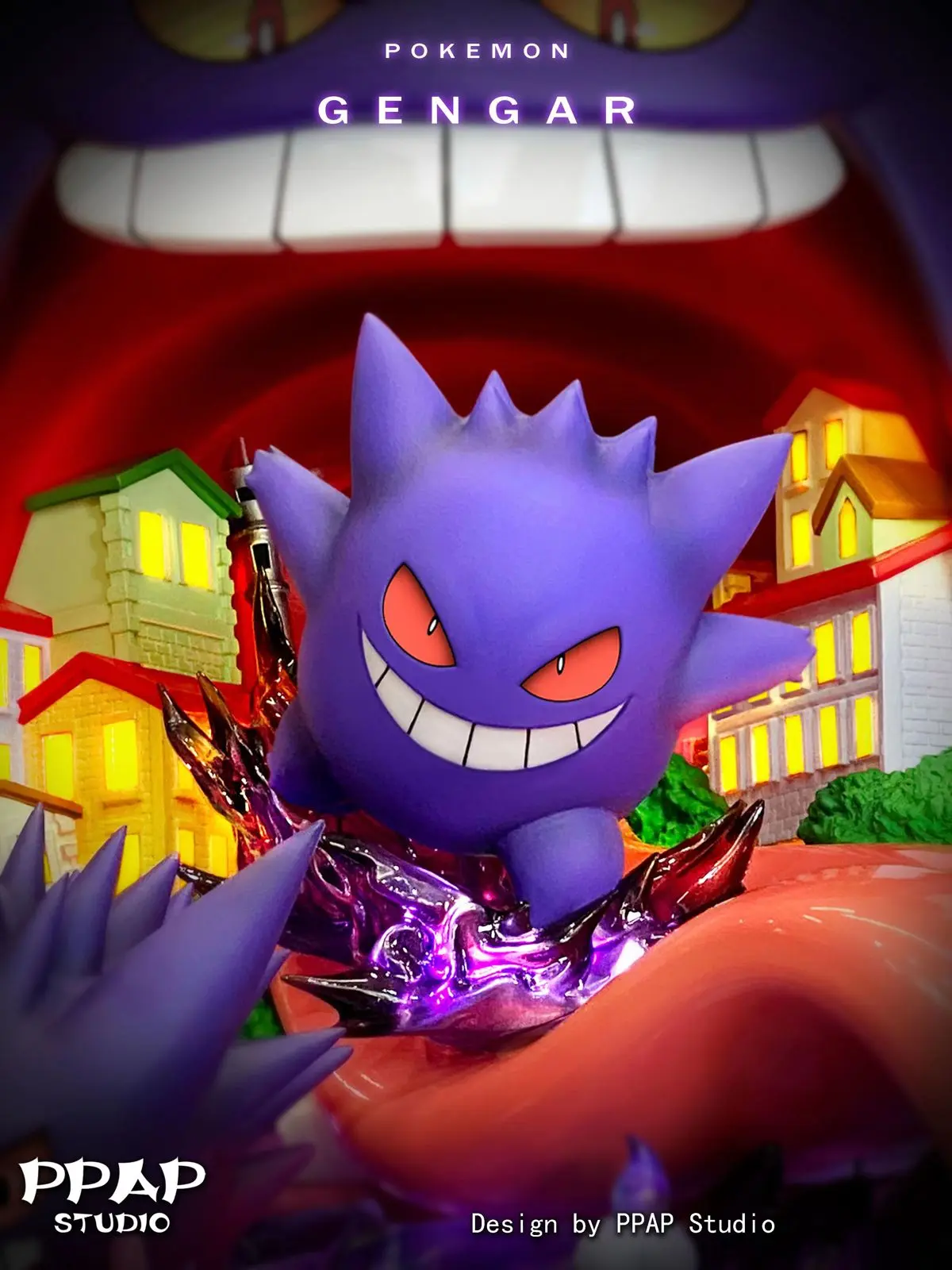 On either side of Gigantamax Gengar's head, you can see Gastly floating, and behind its head, there's a hidden Haunter!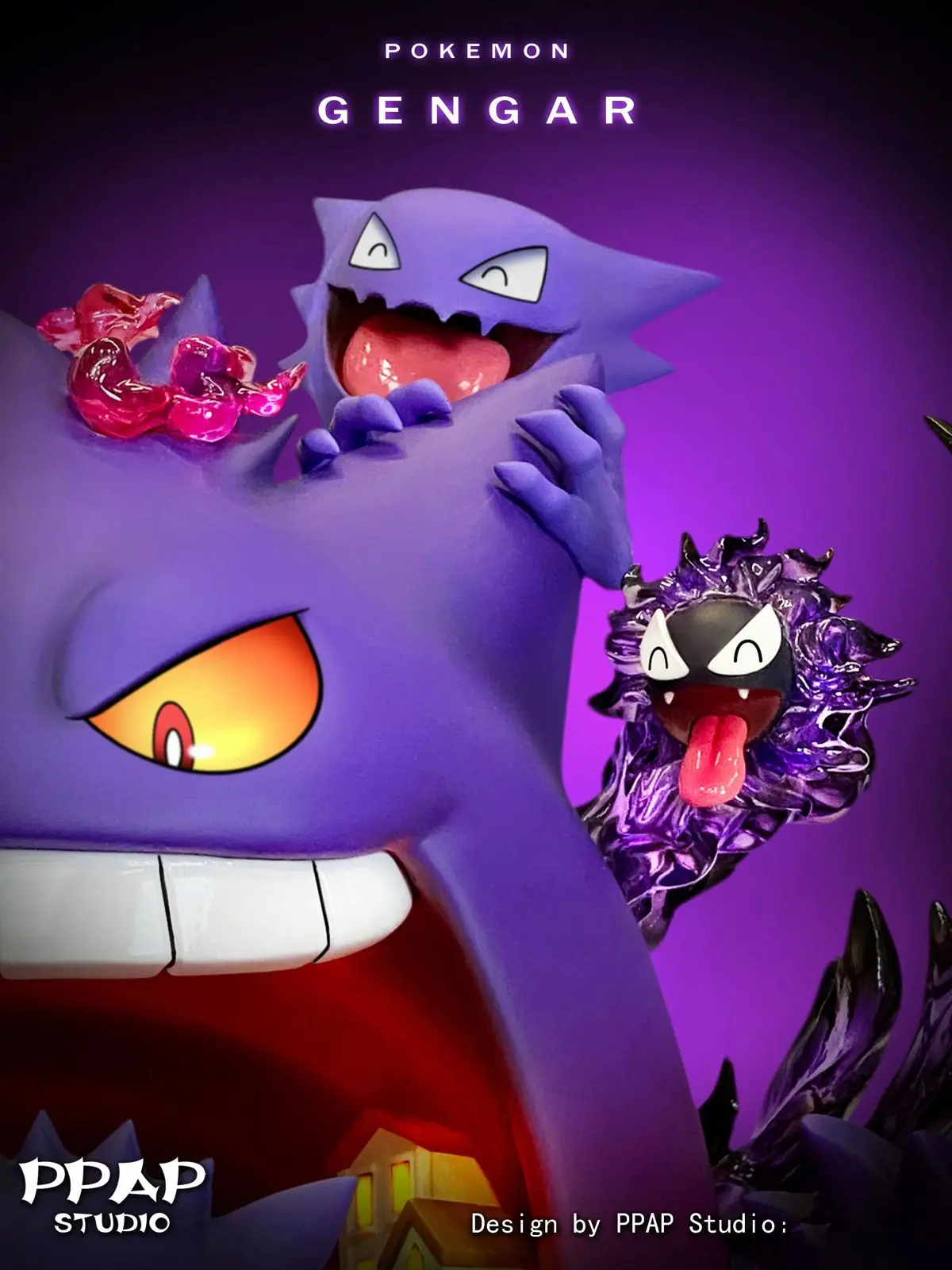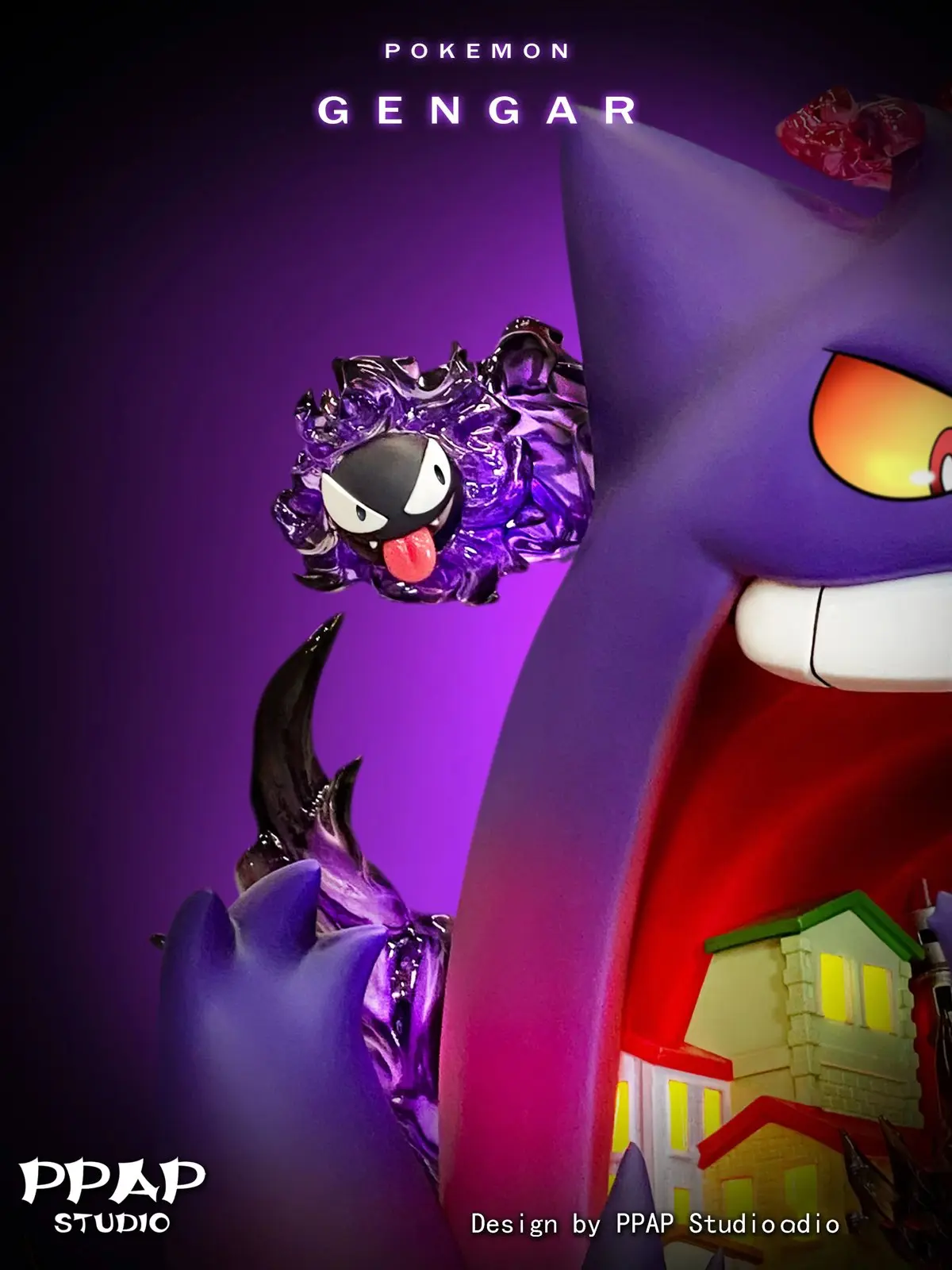 MEGA Gengar on one side of the scene is also a standout with an extremely vivid and extravagant design. Its mischievous expression is the icing on the cake.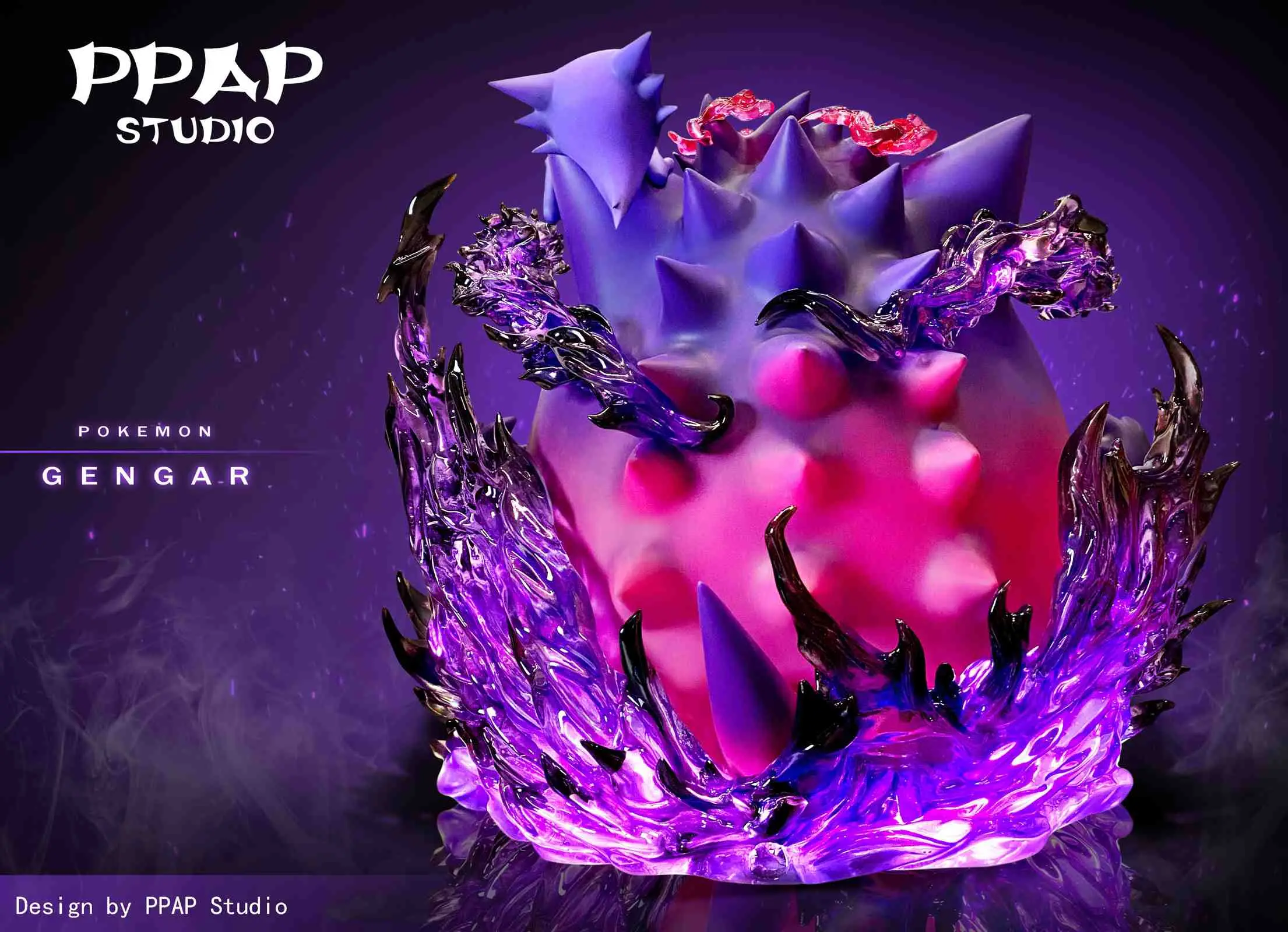 In addition to the original version, PPAP is also offering a Shiny version, giving fans two options to choose from!  Which one will you take?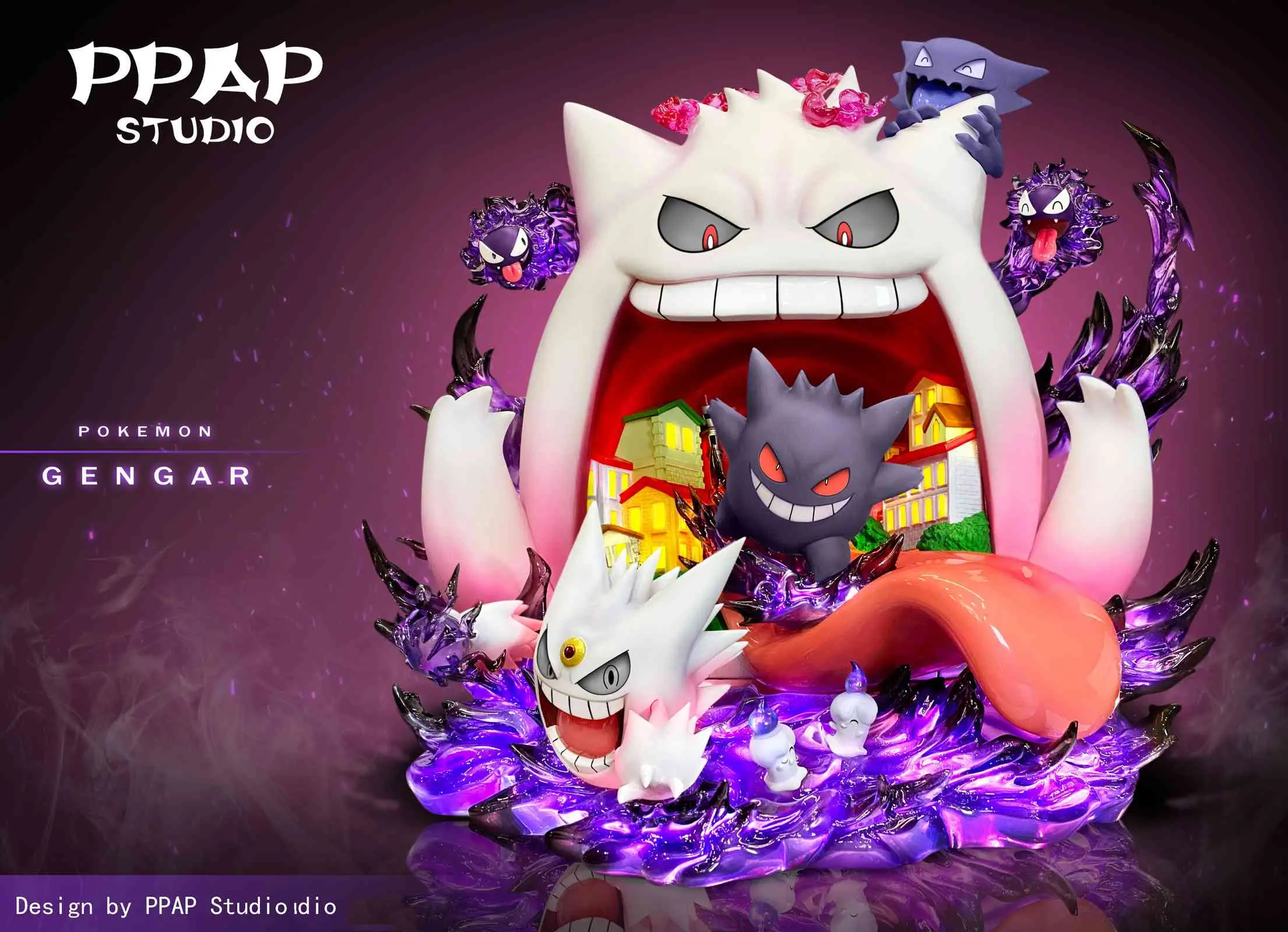 This Gengar is the second of PPAP's Gigantamax Series.  With such intricate detailing on this figure and one of the most beloved dark-type Pokémon being featured, this one is sure to please many fans!  Who knows what PPAP will have in store for the next Gigantamax figure!