Goku vs Frieza – CZ Studio
Goku vs Frieza – CZ Studio: "You lowly Saiyan, it is absolutely impossible for you to defeat me!"- Frieza, "Dragon Ball"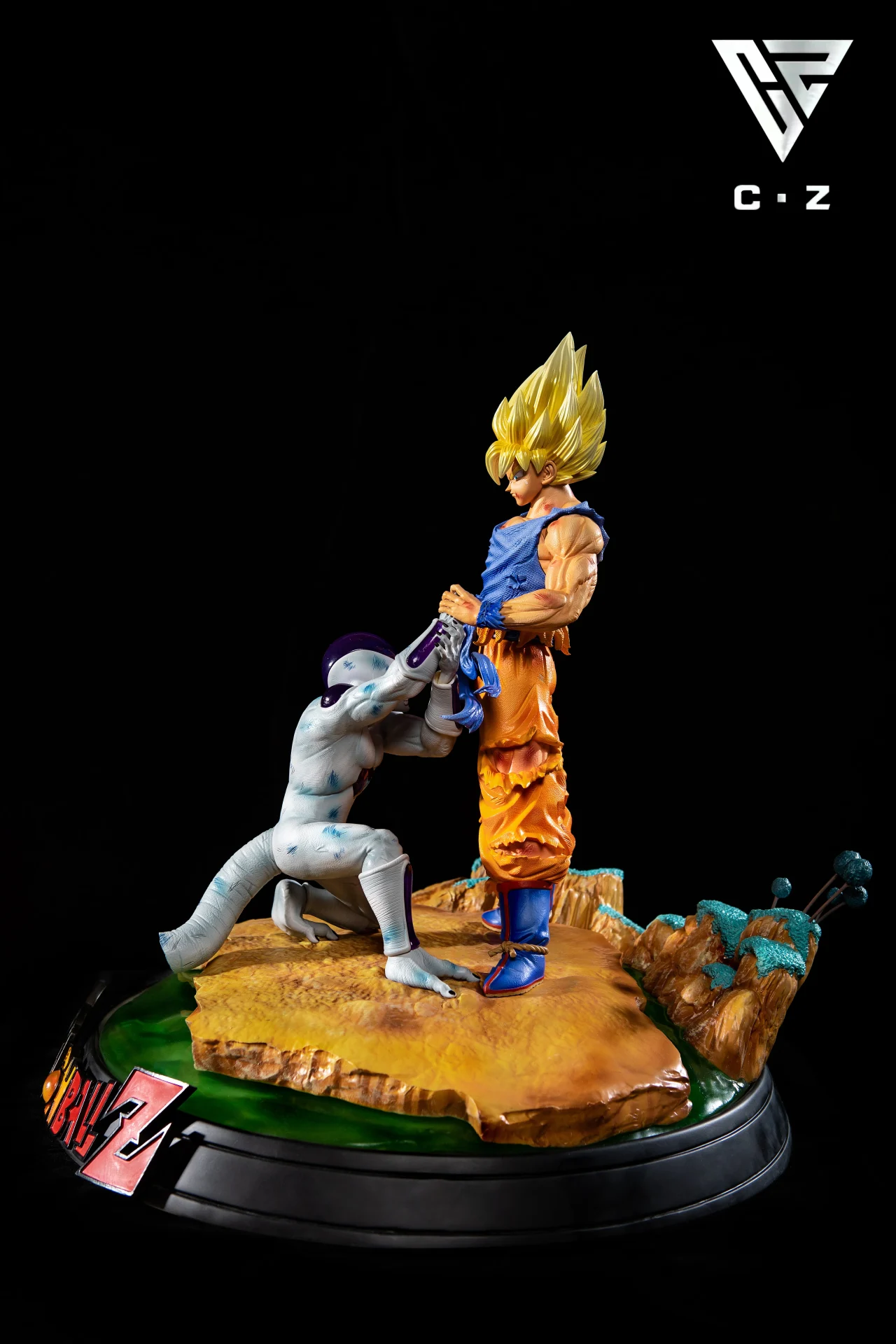 This design is based on Goku's transformation into Super Saiyan while battling Frieza, and it closely captures the overall appearance from the anime. Now, let's take a closer look at the details.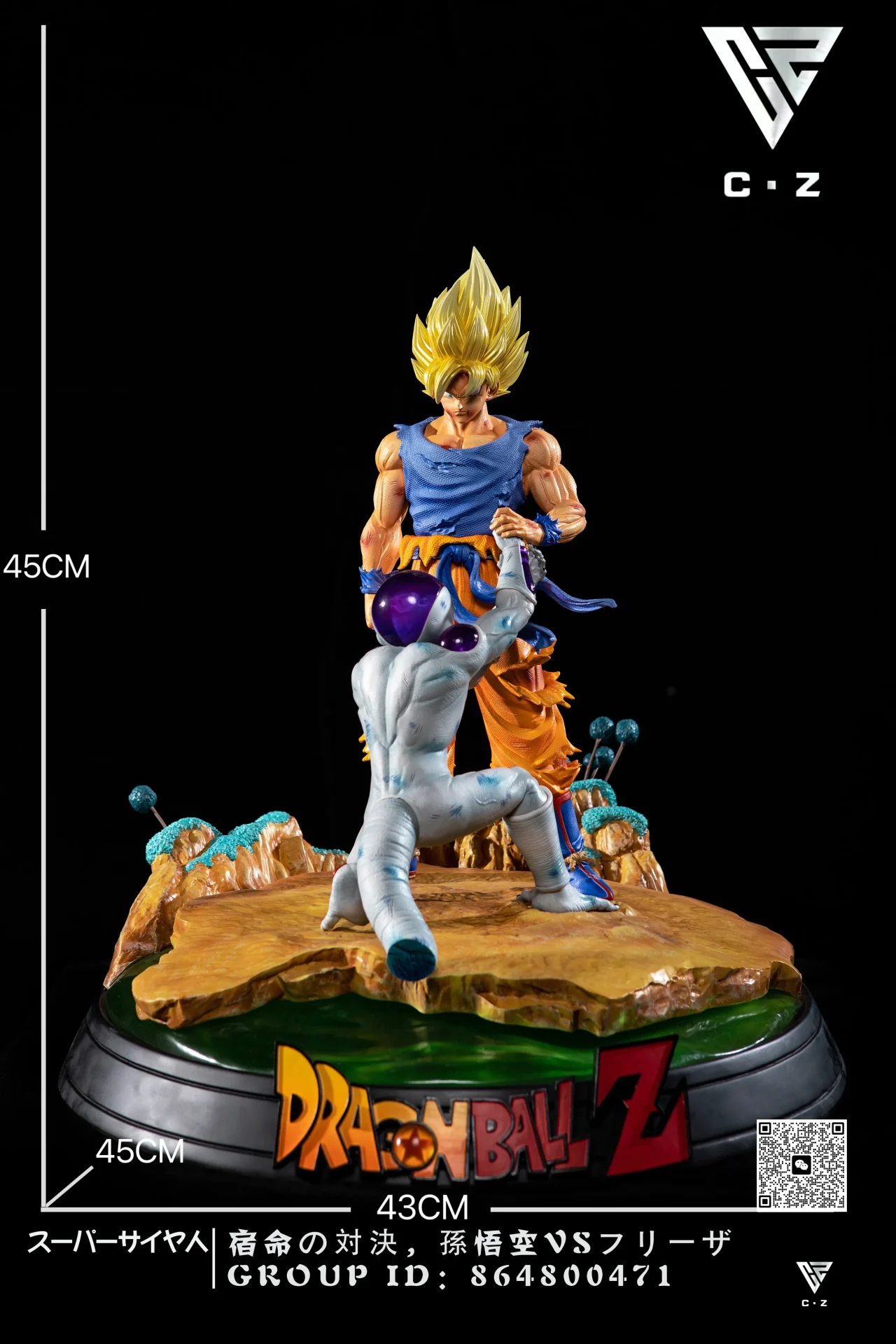 The facial features are well reproduced according to the anime's design, and the sculpting of the hands is impressive. The depiction of the gaps between the fingers and the muscle definition is very accurate.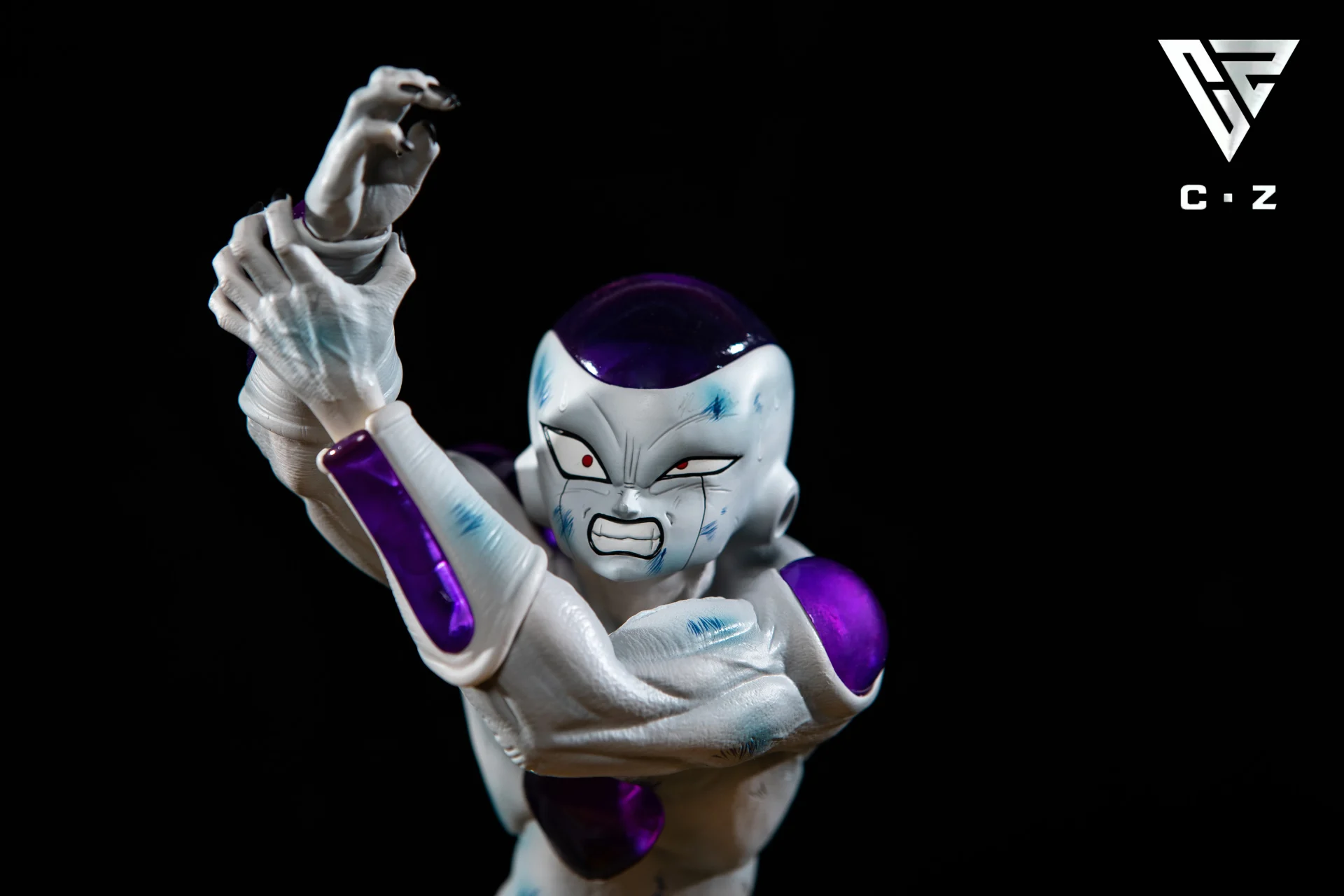 Shading has been applied to the knee area, carefully considering color and texture to achieve a realistic effect. The muscle details on the legs convey a strong sense of power.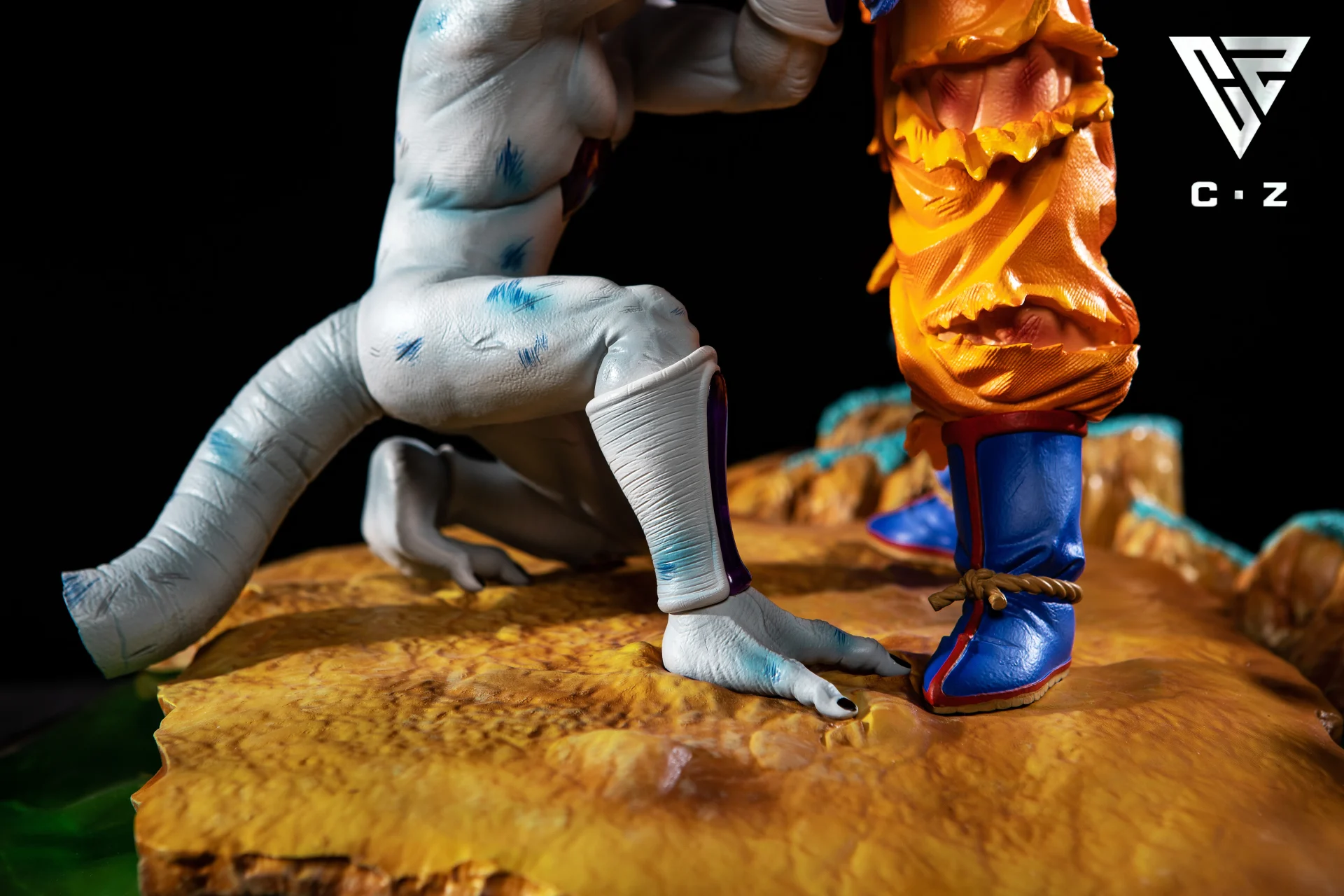 The standard golden Super Saiyan hair stands out with its gradient paint job. The bright and lively eyes, along with the shading on the skin, look really good. The muscular lines are well-defined, creating a great sense of beauty.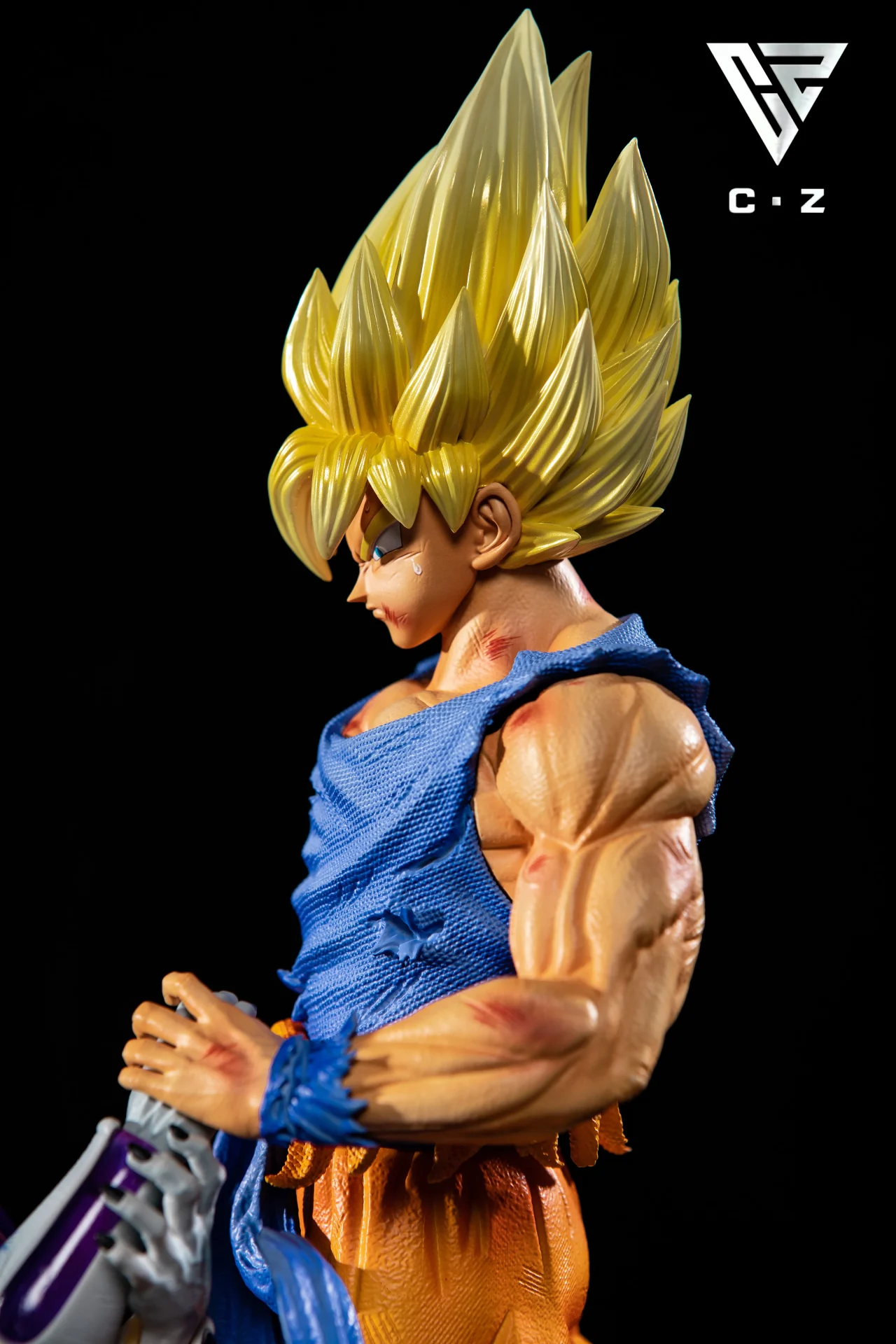 In the battle-ready state, the engorged muscles and the sense of contraction are clearly visible. The pants have been differentiated in color from the torn area on the left thigh, and the corresponding creases and textures are meticulously portrayed.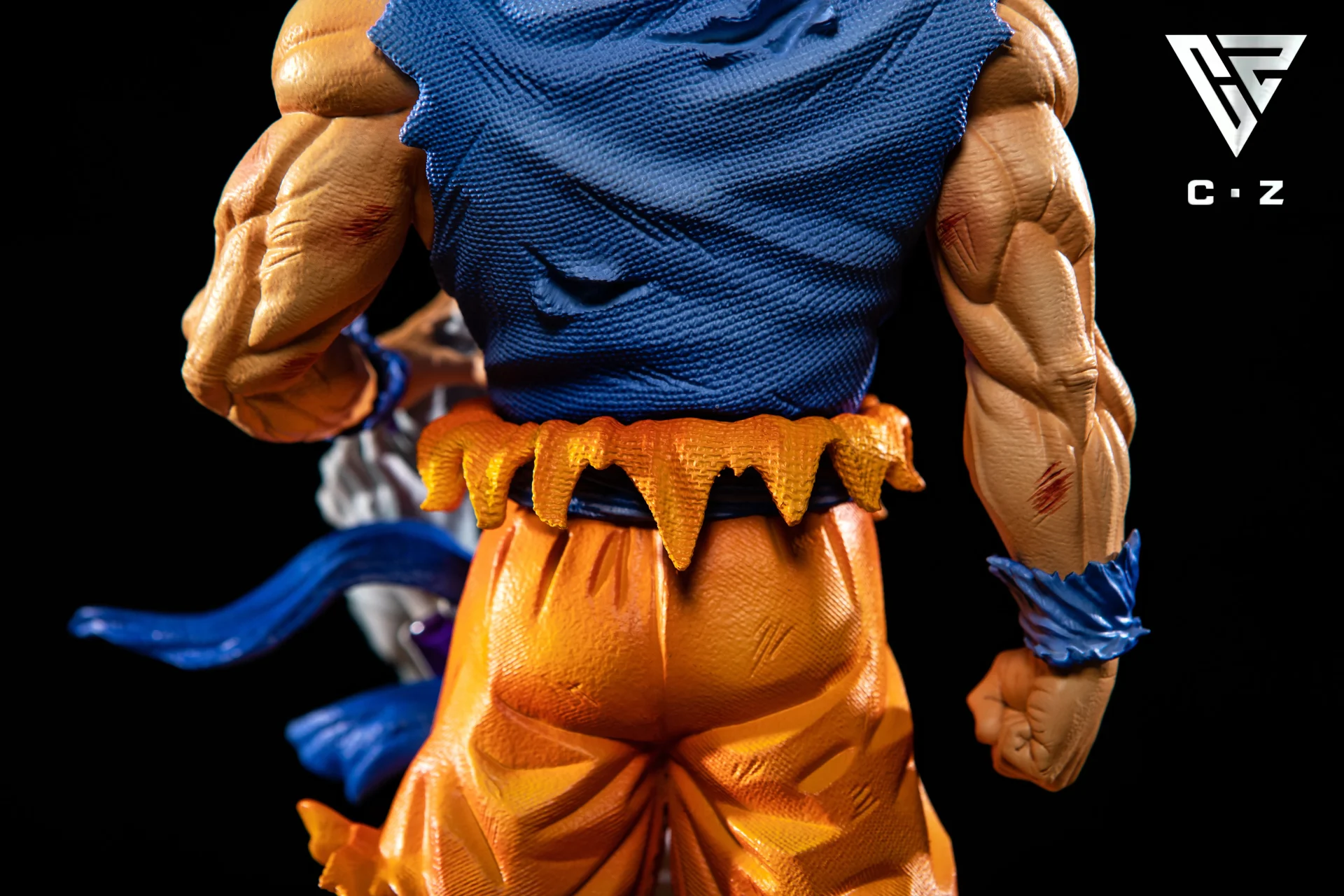 The attention to detail in both the pants and the top is remarkable, with excellent layering in the paint job. The base adopts a rocky theme, and the color and texture of the platform's rocks are realistically rendered.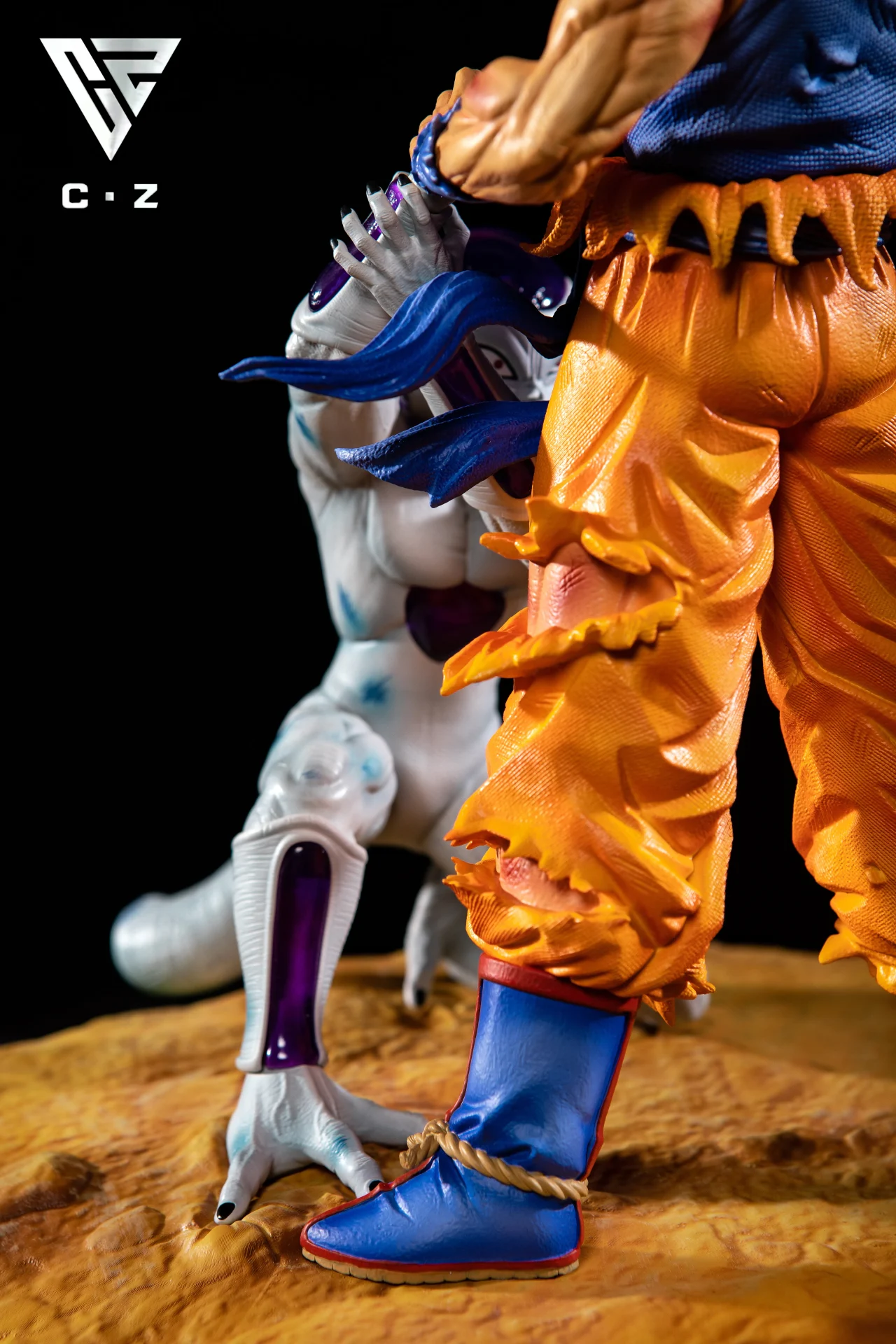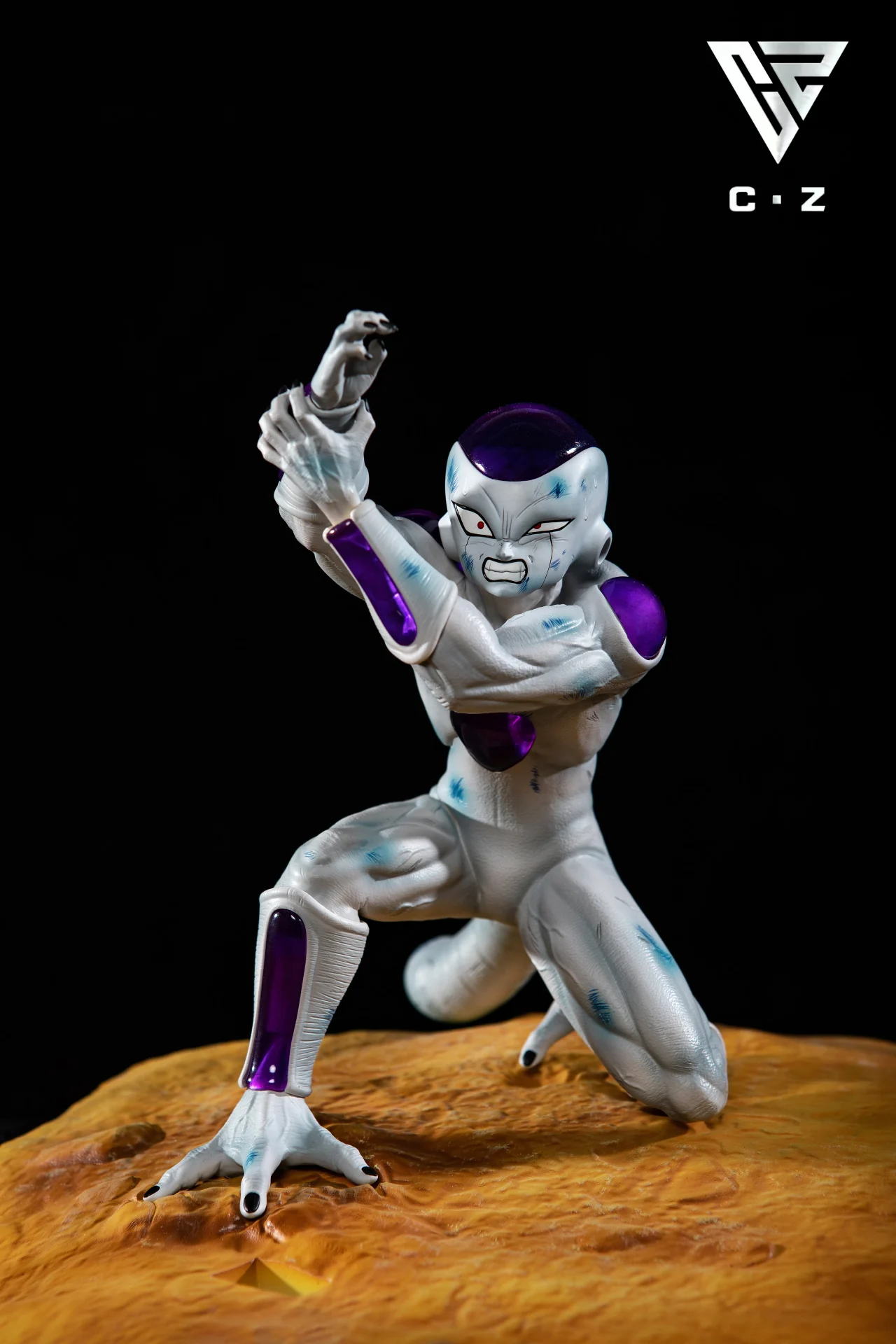 Relive one of the most iconic Dragon Ball moments with this faithful creation by CZ Studio!
Click here for news on other exciting Dragon Ball products!