Hatsune Miku – KALEIDOS
Hatsune Miku – KALEIDOS: KALEIDOS has released a new figure to commemorate the 16th birthday of one of the most beloved VOCALOID.  Just released for pre-order is this Hatsune Miku figure in a stylist version. Not only does it come with real black silk material, but some parts are also made of soft rubber that you can squeeze!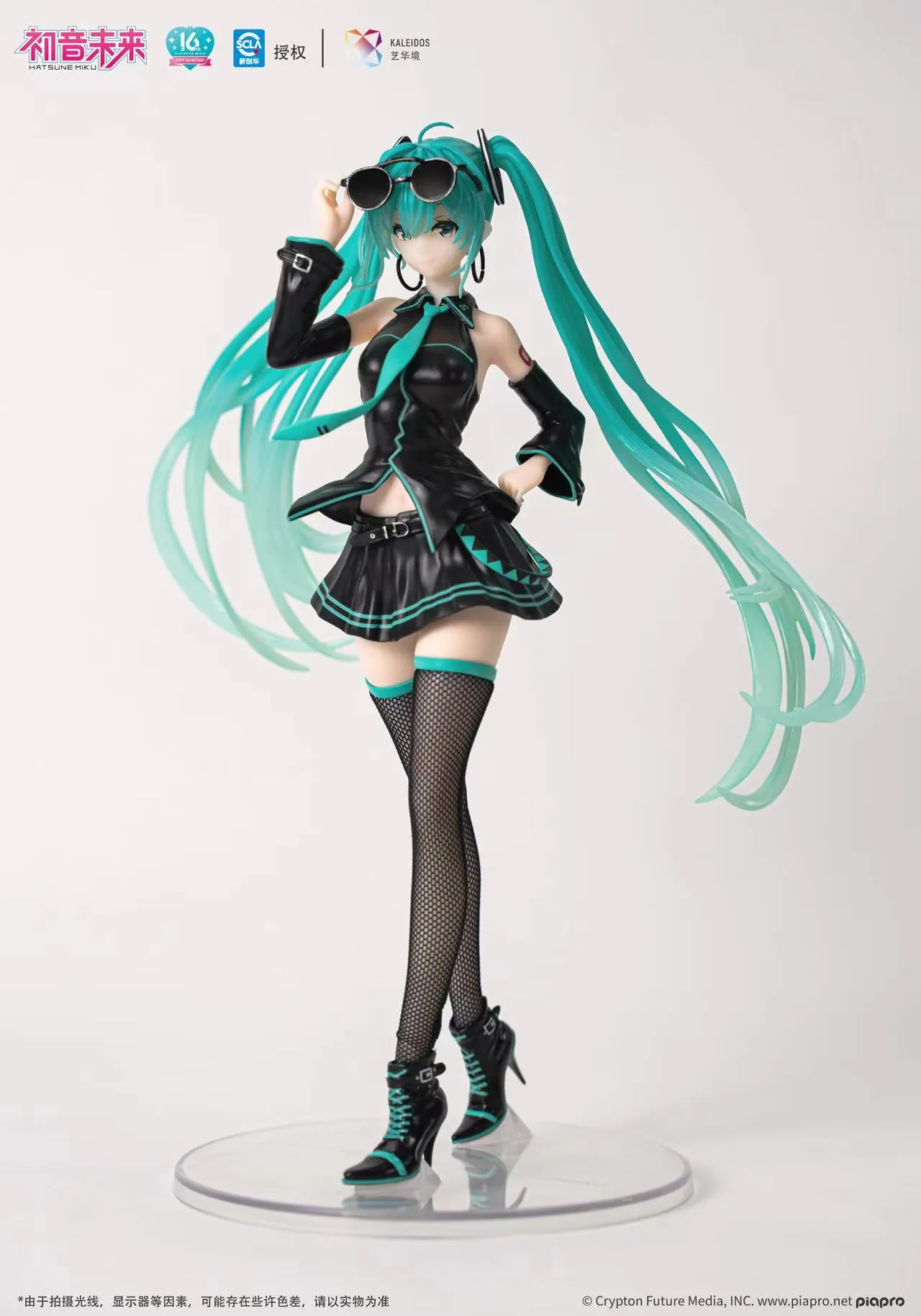 This Hatsune Miku is 1/7 scale and stands at 23.5 centimeters tall. The design is relatively simple, featuring a combination of black clothing, black silk stockings, and sunglasses, giving her a mature and sexy look.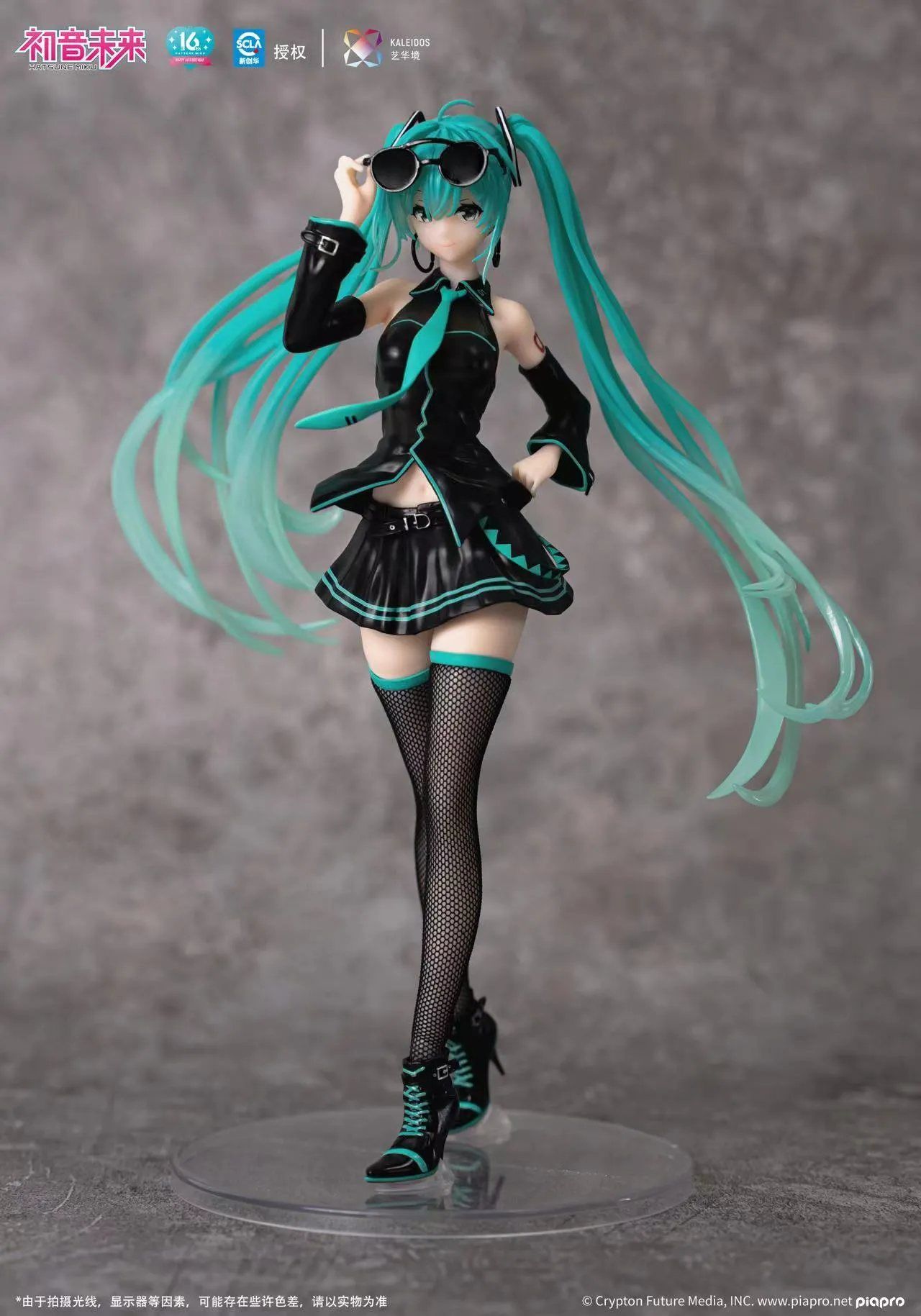 The combination of high heels and a short skirt really highlights Hatsune Miku's long and slender legs, especially when paired with black stockings – it's quite eye-catching!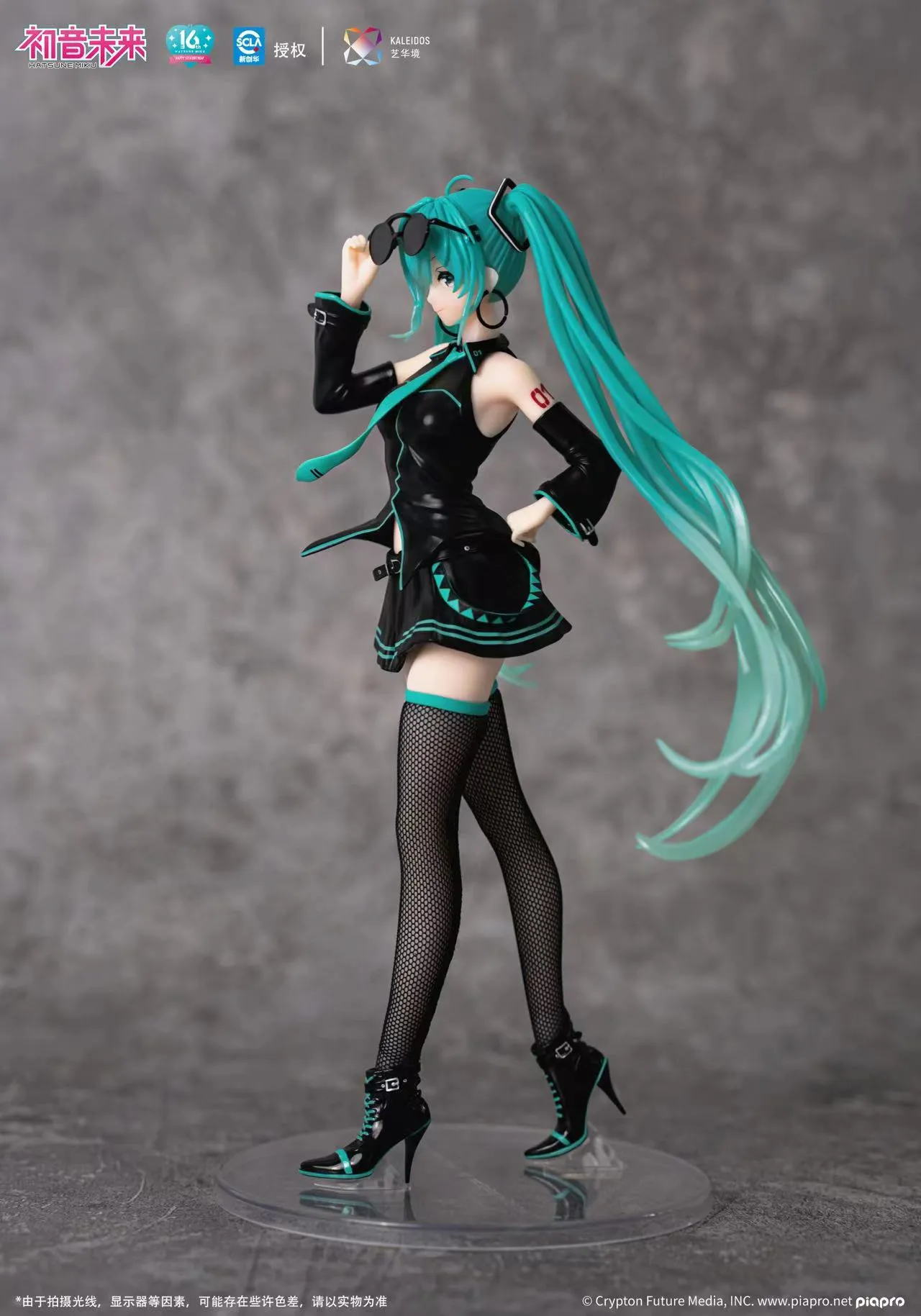 Her expression exudes confidence and determination, which goes well with the cool black outfit. The facial sculpting seems to be decent, and considering the price of the figurine, the quality is quite good.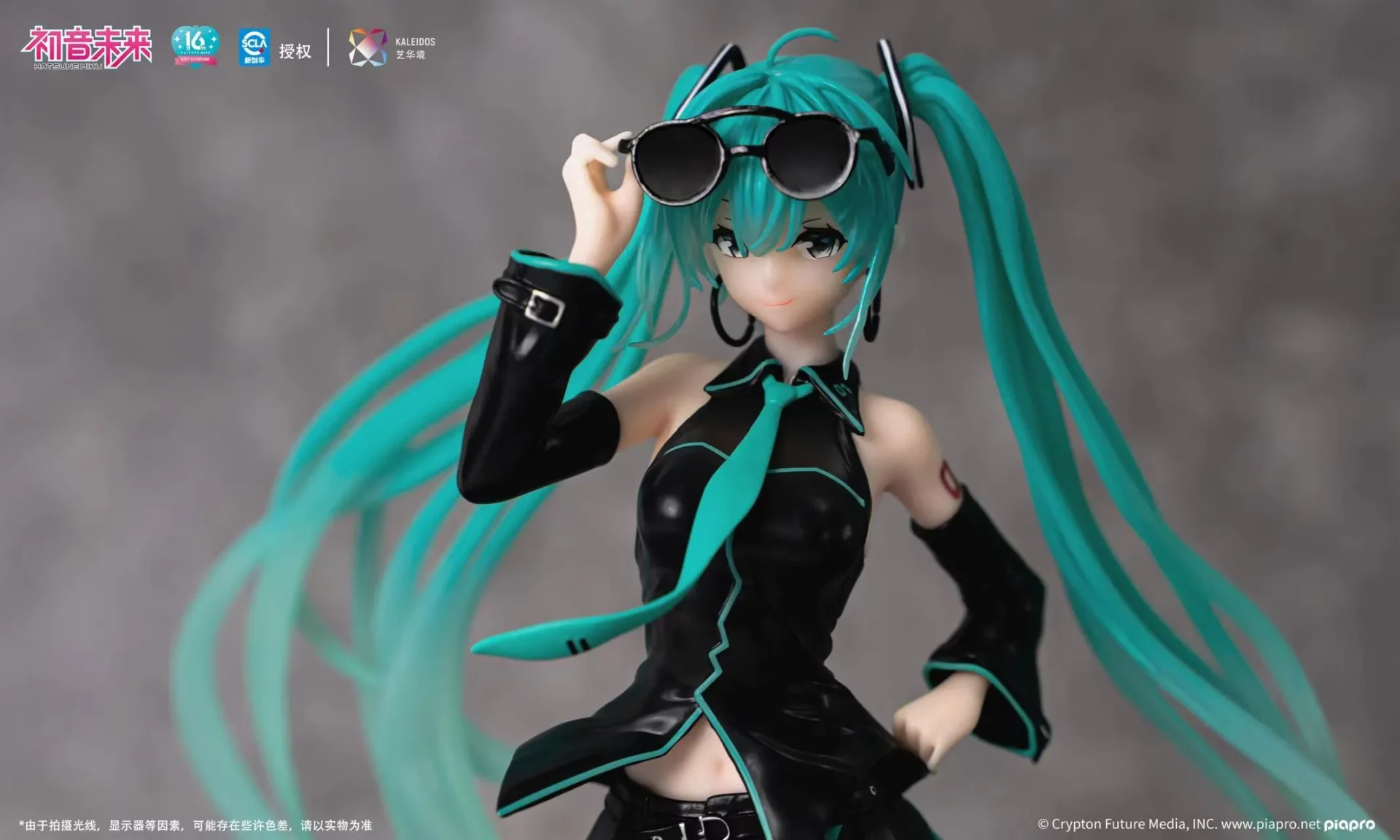 The soft rubber parts on Hatsune Miku's cheeks and legs are fun to play with. You can squeeze her small face and beautiful legs, which is already satisfying enough.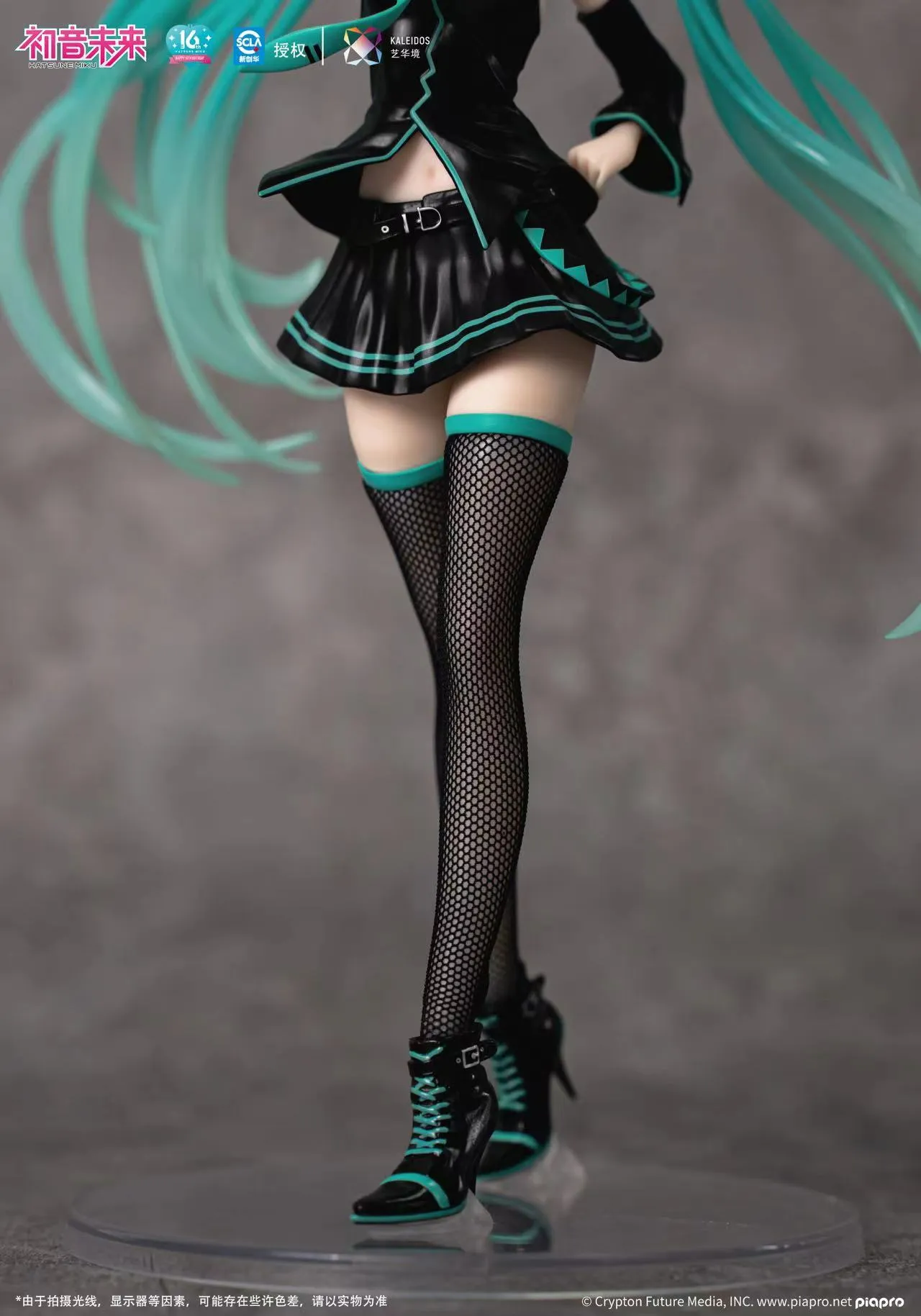 From the back view, you can see the black silk decorative lines on the legs, which is a nice touch. It would be even more perfect if they could use a 360-degree seamless technique.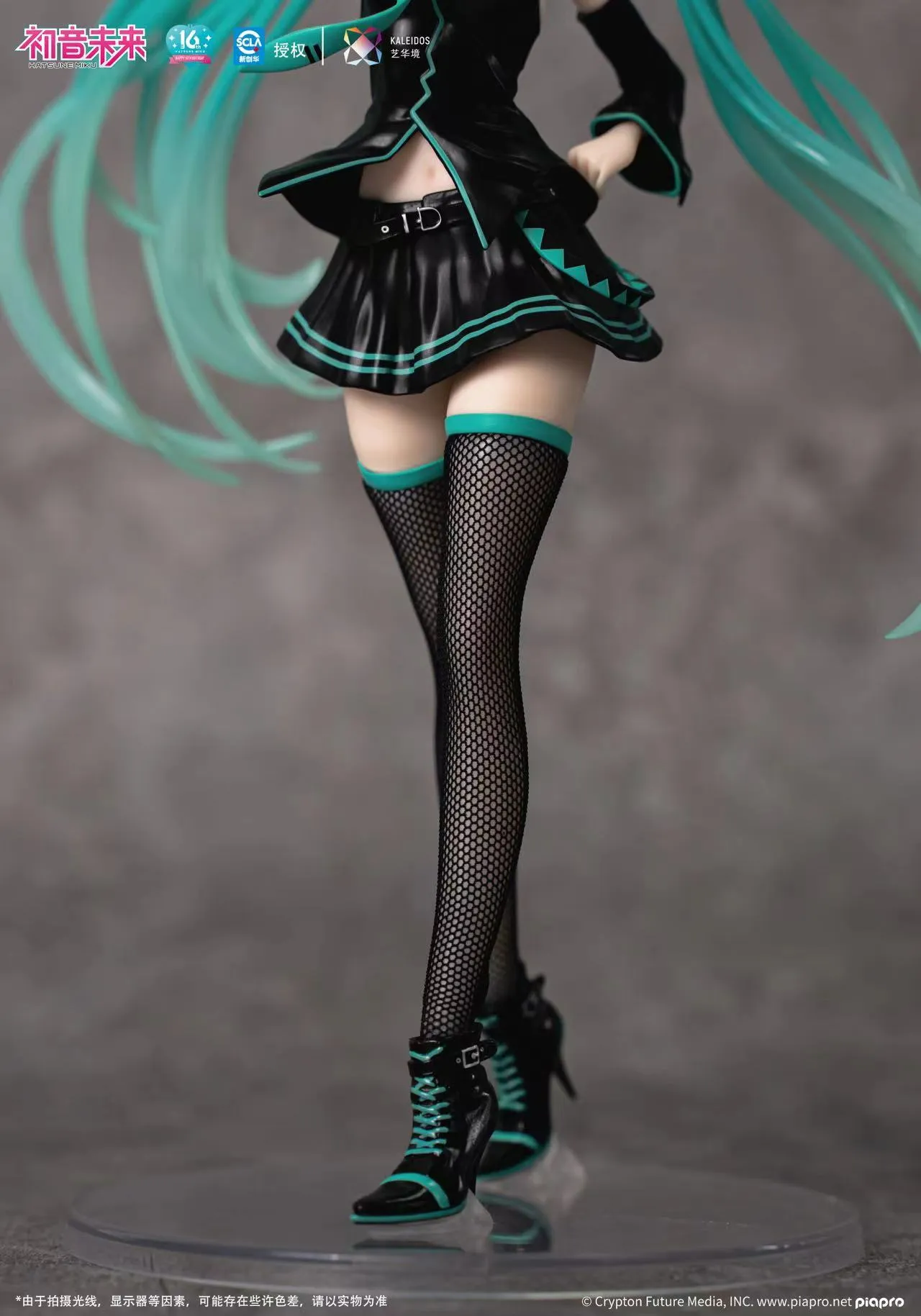 Overall, this is a great Miku figure, and is definitely a great gift on her 16th birthday.  Fans of Miku should not miss this one out!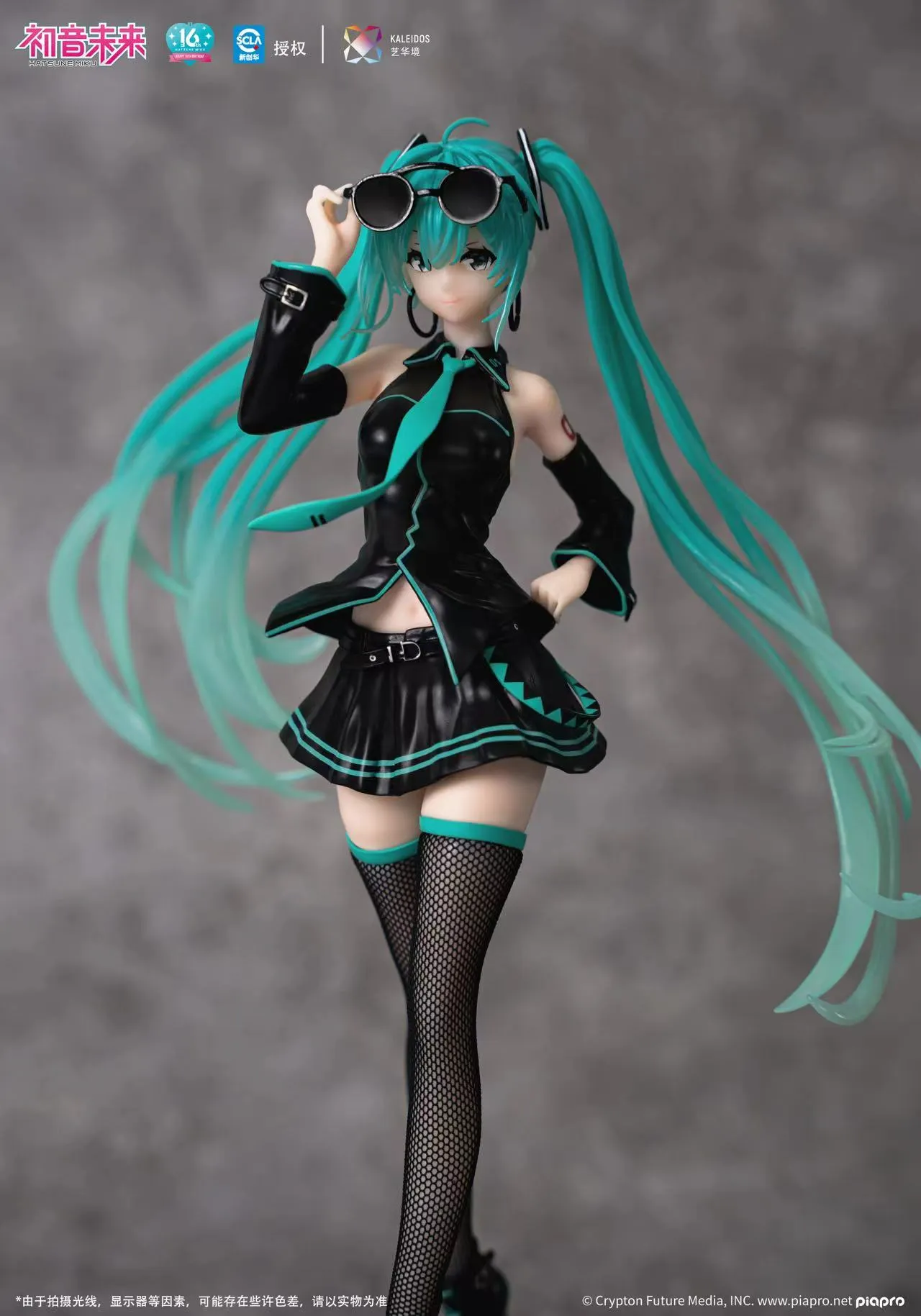 Click here for news on other exciting Hatsune Miku products!