Henry Cavill's Superman 1/1 Scale Statue
"Solitude cannot save the world, justice does not walk alone."
In the film and television series, Batman joins forces with Wonder Woman to stop the villain Steppenwolf from obtaining the "Mother Box" and destroying the Earth. They summon other superheroes such as Aquaman, The Flash, and Cyborg to form an unprecedentedly powerful Justice League to prevent this disaster from happening.
Along the way, they use the "Mother Box" to resurrect Superman, who has lost his memory and does not know right from wrong, but still possesses unparalleled power. He easily defeats other members of the Justice League. Later, Superman regains his true self through the power of friendship and love and becomes an official member of the Justice League. In the final battle, Superman as the main fighter, delivers a decisive blow to Steppenwolf and together with his comrades, successfully stops the disaster from occurring!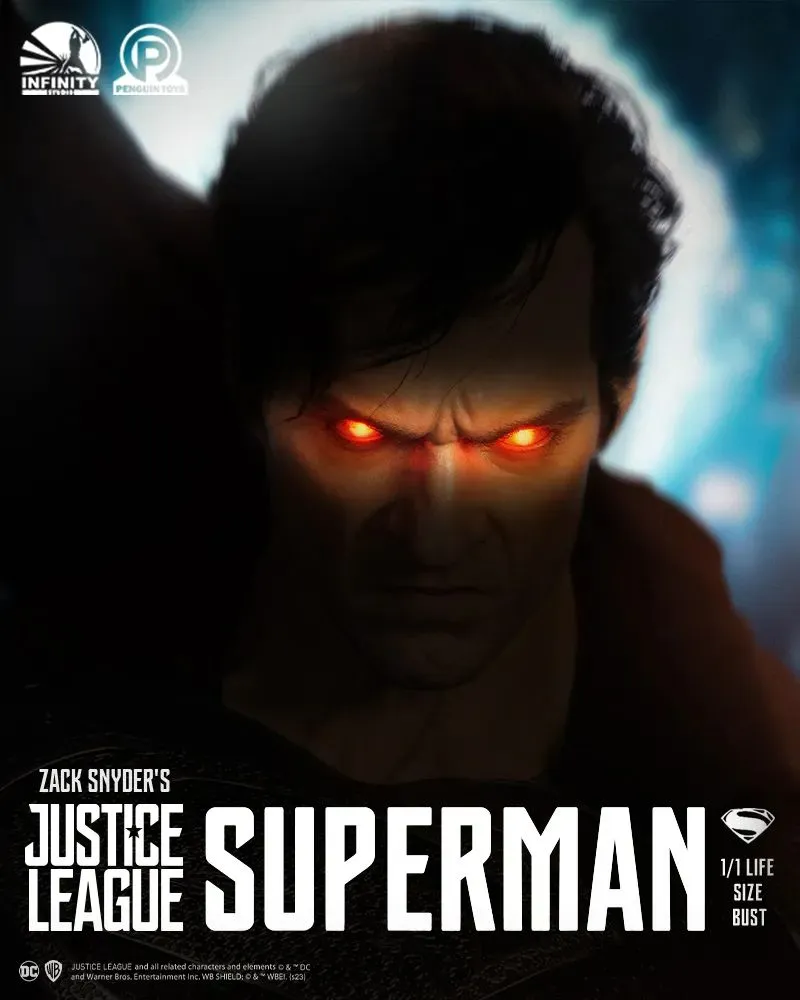 Infinity Studio has created a Henry Cavill's Superman 1/1 Scale Statue, it is a portrayal of Superman in the "Zack Snyder's Justice League." At the end of 2022, Henry Cavill announced that he would no longer play Superman. For fans, this was undoubtedly a regret. With this 1/1 half-body statue of Superman, the opening studio hopes to leave the coolest Superman in everyone's heart.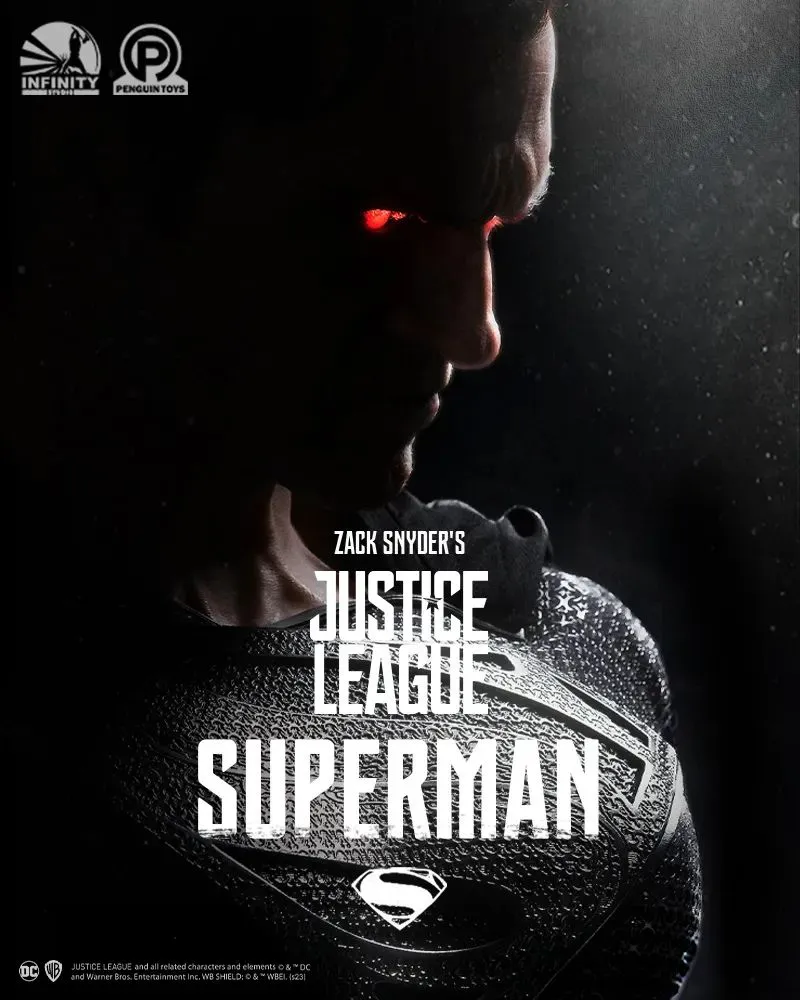 In terms of the statue's design, the character's arms are slightly open, fists clenched, eyebrows furrowed, veins popping out, and the anger is about to erupt, giving a strong sense of power and oppression, as if the next second will bring a devastating blow to his opponent!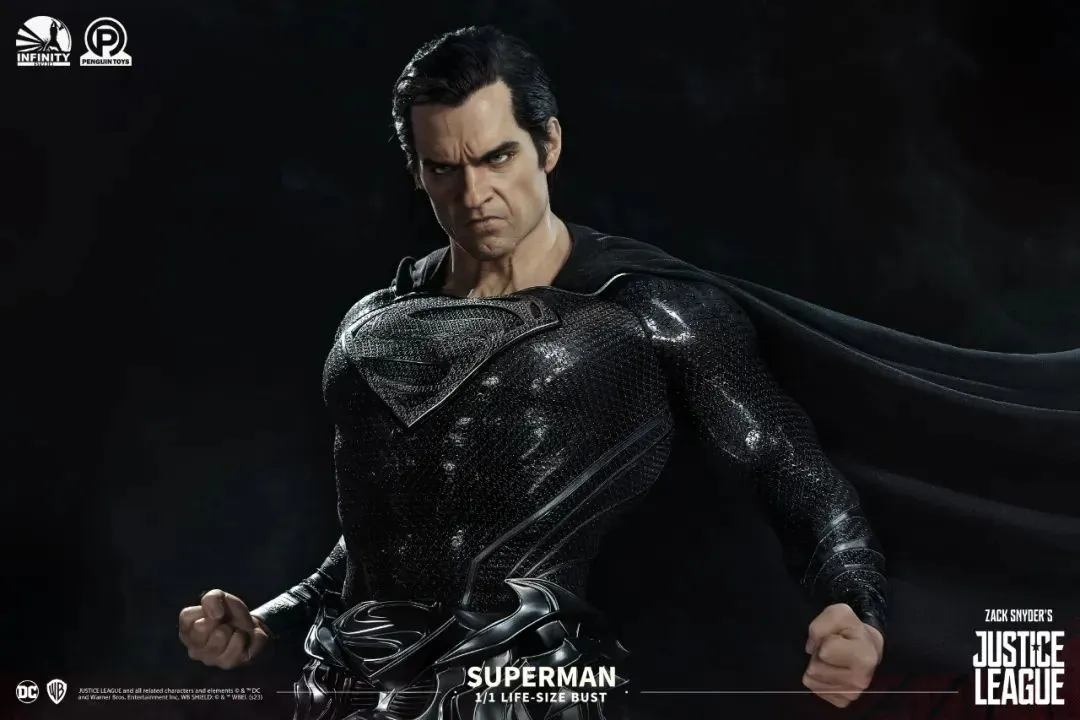 【Head Sculpt】
High-temperature silk planting technology reproduces Superman's hairstyle from the plot. The platinum silicone material reproduces the texture of Superman's face. The furrowed brow, angry eyes, downturned mouth corners, and tight facial muscles show Superman's unstoppable anger.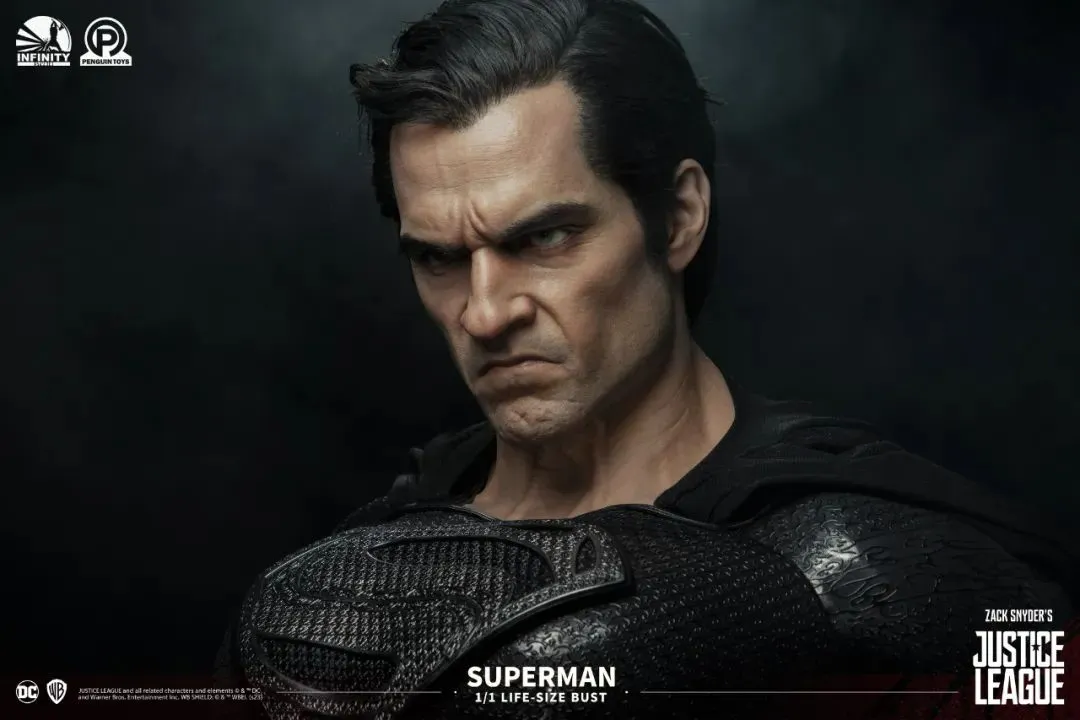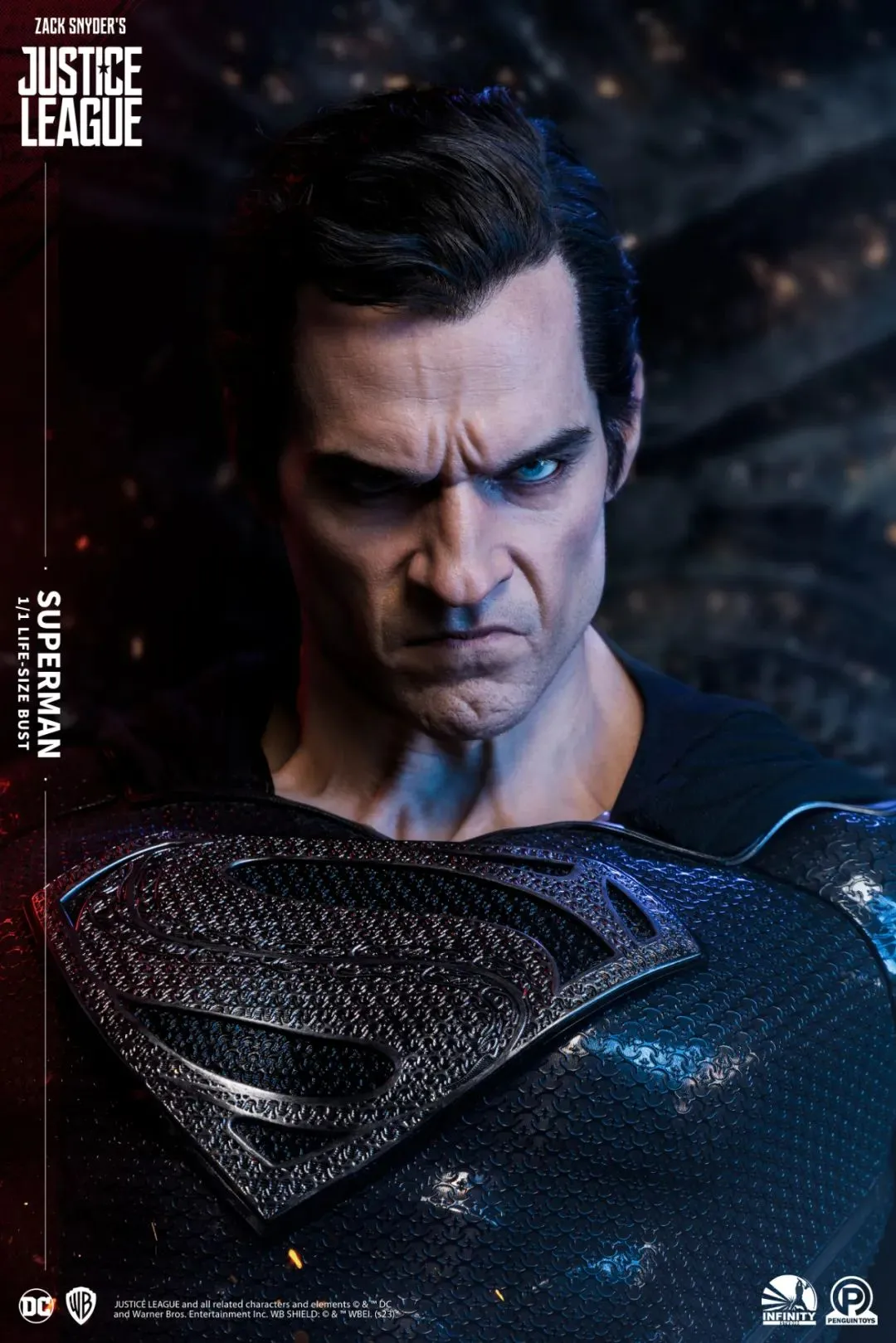 【Costume】
The costume for this Superman is made of silicone synthetic material, and is strictly based on the style of the film, perfectly fitting the character's muscle structure. The low-necked design of the costume makes the bulging veins on the neck very noticeable, giving a sense of oppression caused by Superman's anger!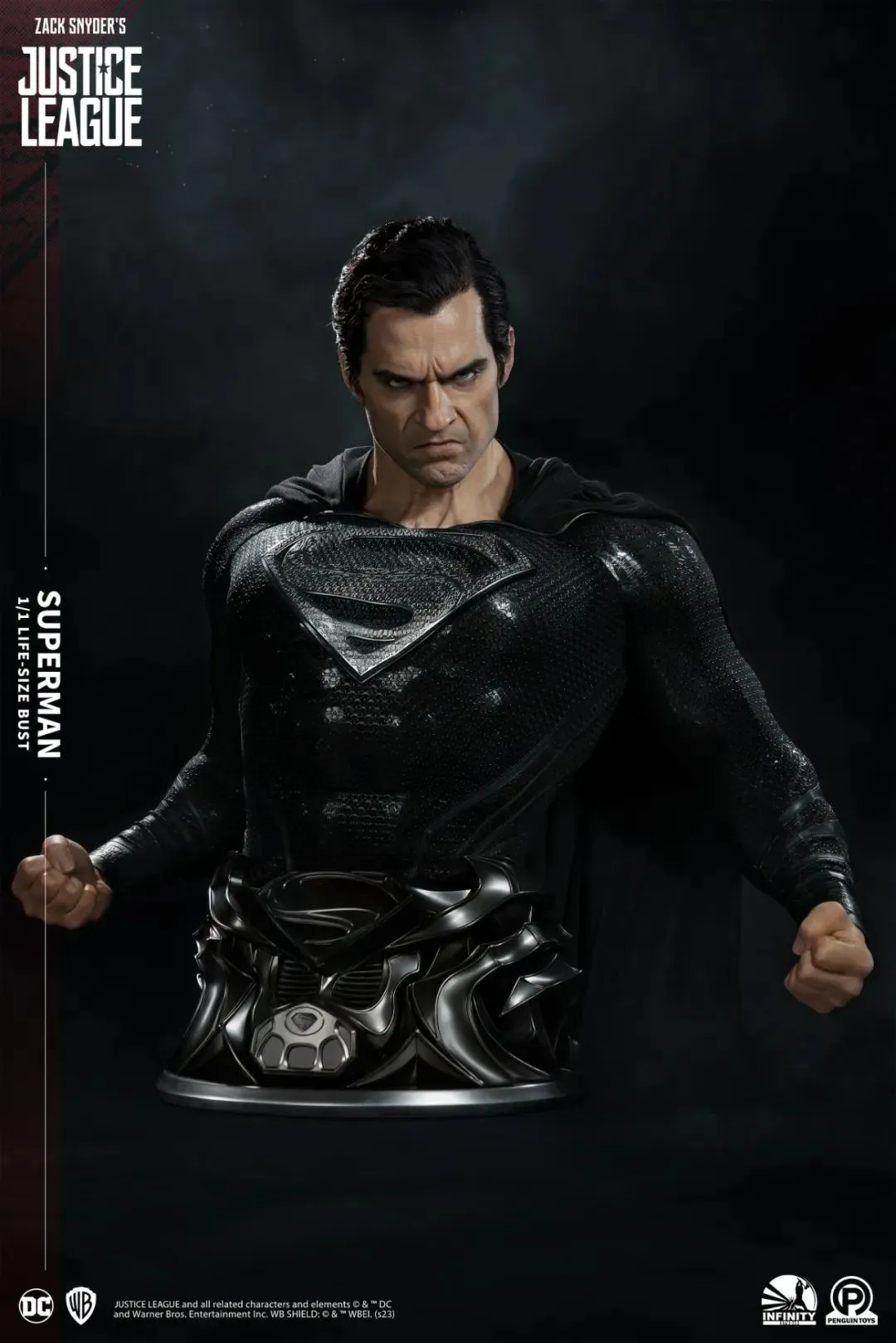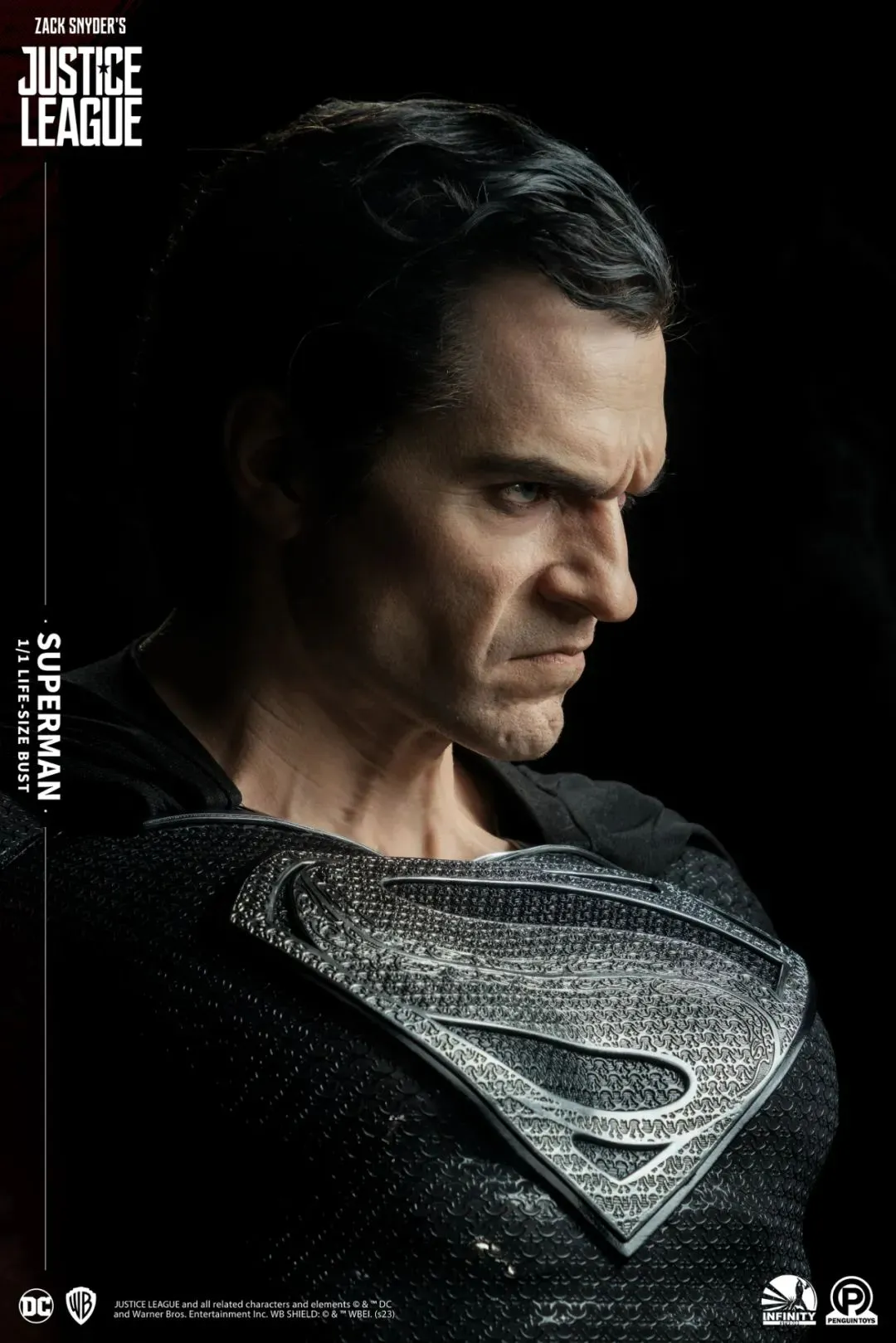 【Base】
The base is inspired by the "Kryptonian spaceship." The conspicuous Superman "S" logo is located at the front, and the back is the shield-shaped "Justice League" logo. The lighting control button of the platform is shaped like the "Kryptonian spaceship ignition key" from the film and is made entirely of metal, making the collectible more immersive and playable.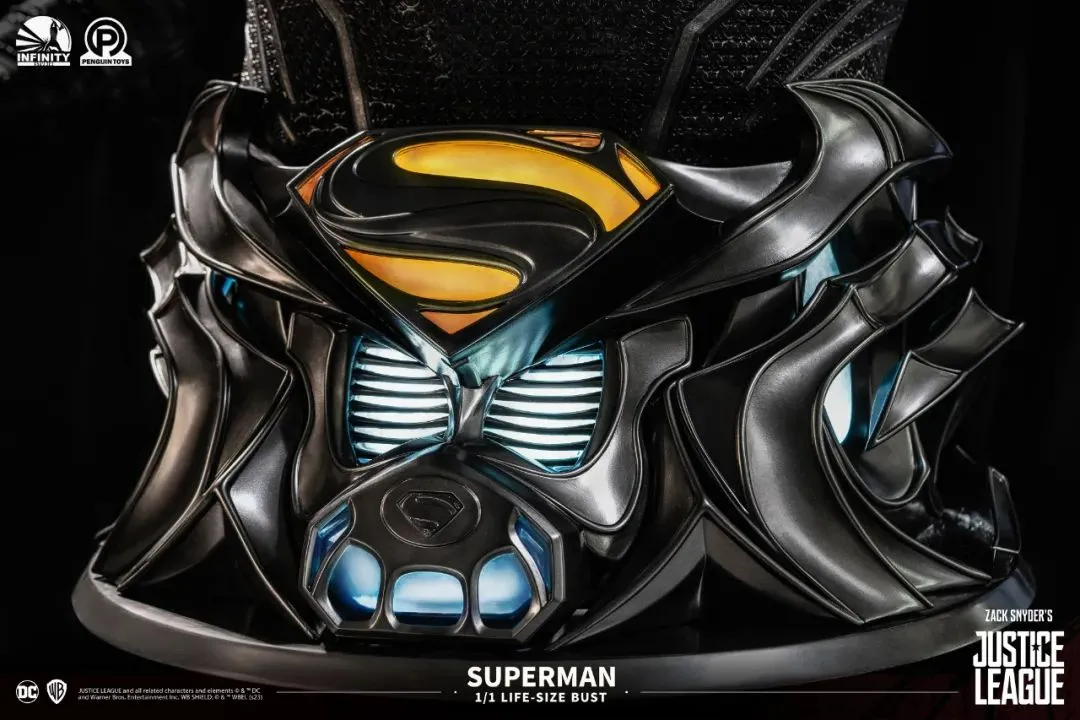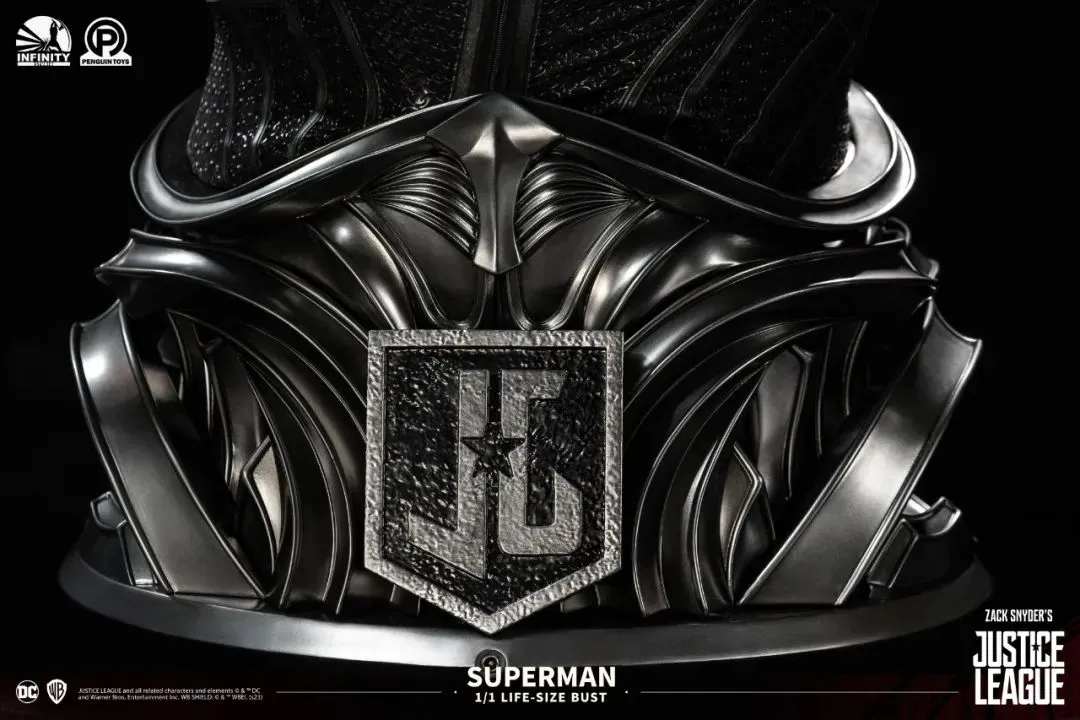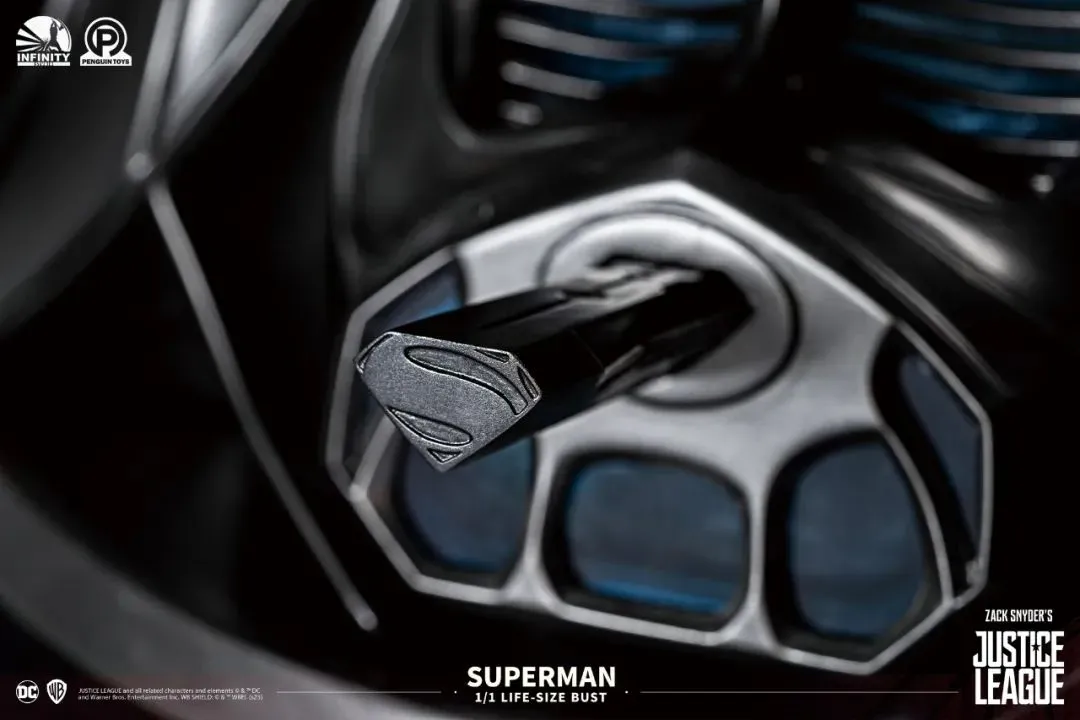 【Lighting Effect】
In the DC universe, as a Kryptonian orphan, Superman has a special "heat vision," which can melt and vaporize any substance. The custom-made prosthetic eye for the statue uses a self-developed special structure. When the lighting effect is turned on, Superman's eyes will display a golden pupil and a red iris, which more closely resembles the special effects in the film. The prosthetic eye has a good visual display whether the lighting is on or off.