Hitori Gotoh – HunYu Studio
Hitori Gotoh – HunYu Studio: HunYu Studio has launched a new product, the Bocchi The Rock First Performance Ver. featuring Hitori Gotoh, which comes with an illuminated stand and stage speakers. The scene is incredibly immersive, and the EX version even comes with a real Bluetooth speaker, allowing your little Gotoh figure to rock out to the music!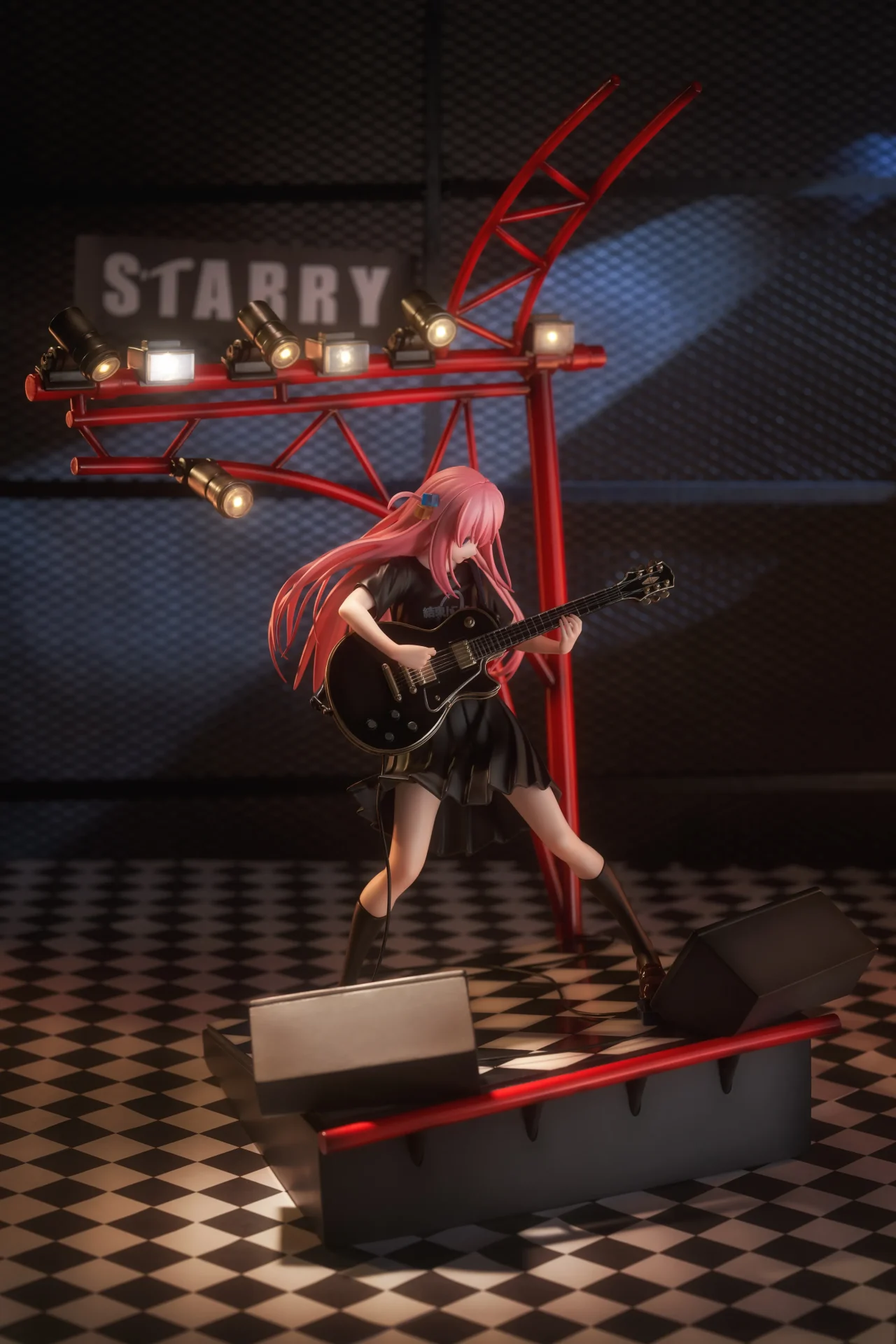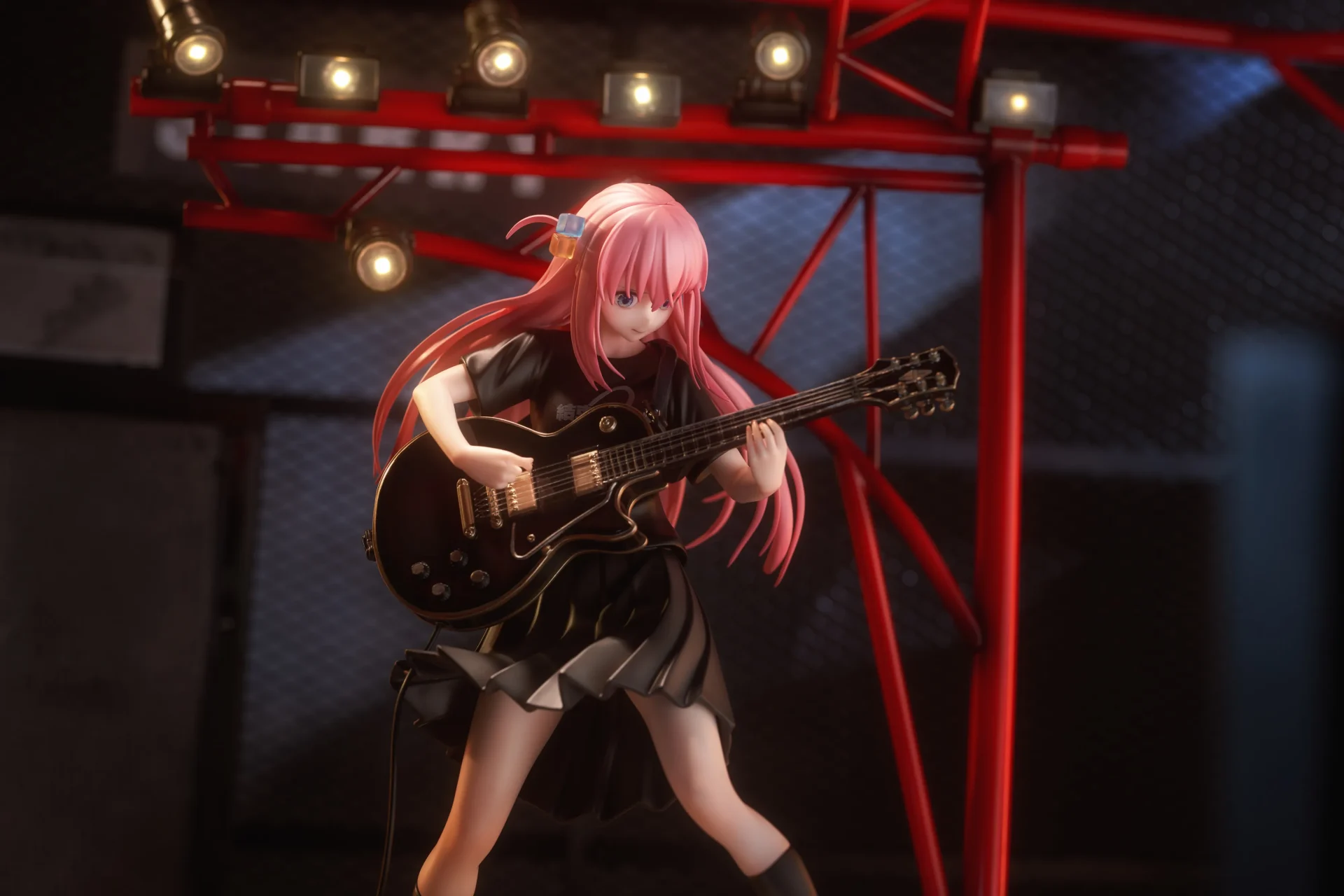 This scene of Hitori Gotoh, making its debut, is 1/7 scale and stands at 34 centimeters tall. The spotlights in the scene actually emit light, creating a fantastic stage atmosphere.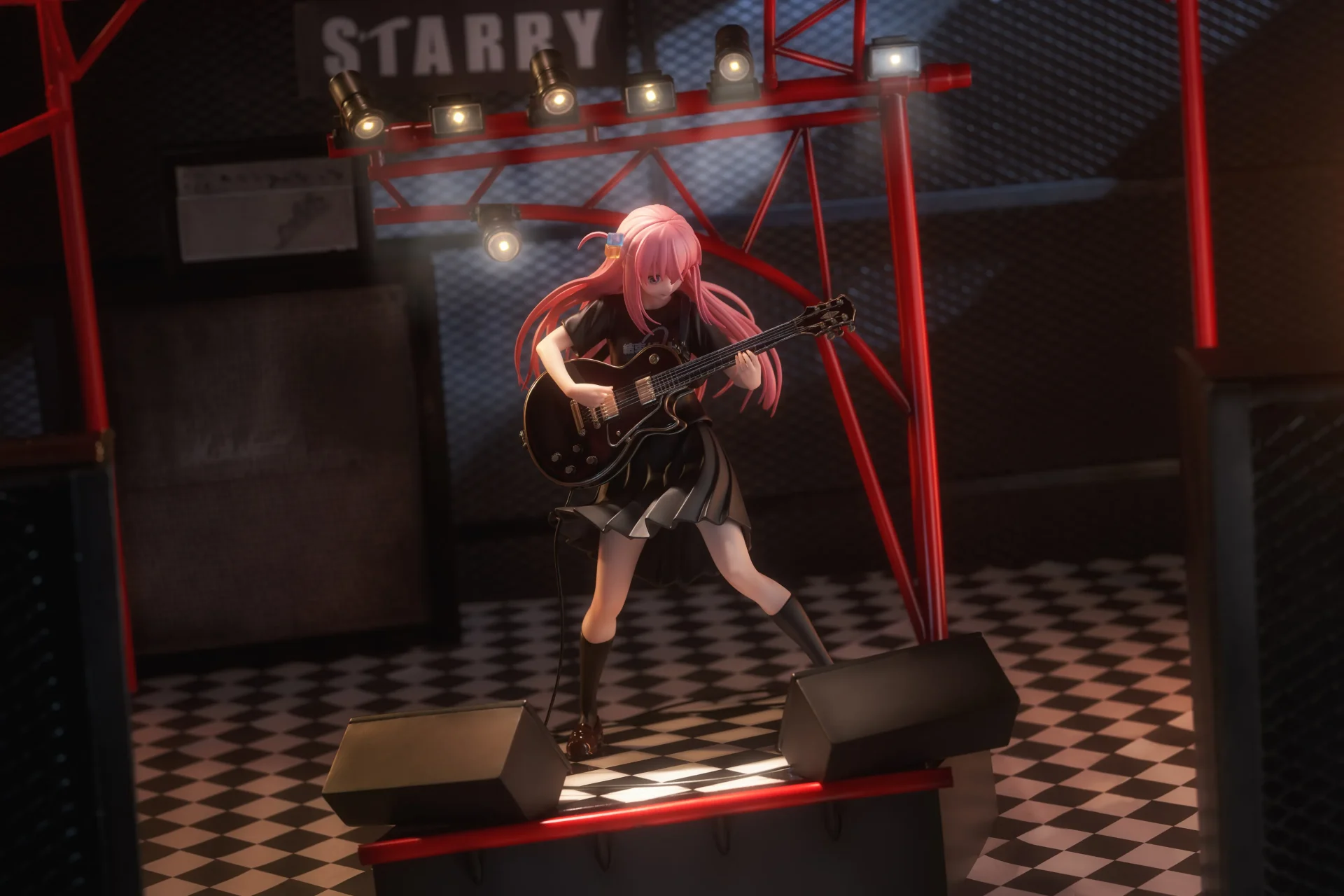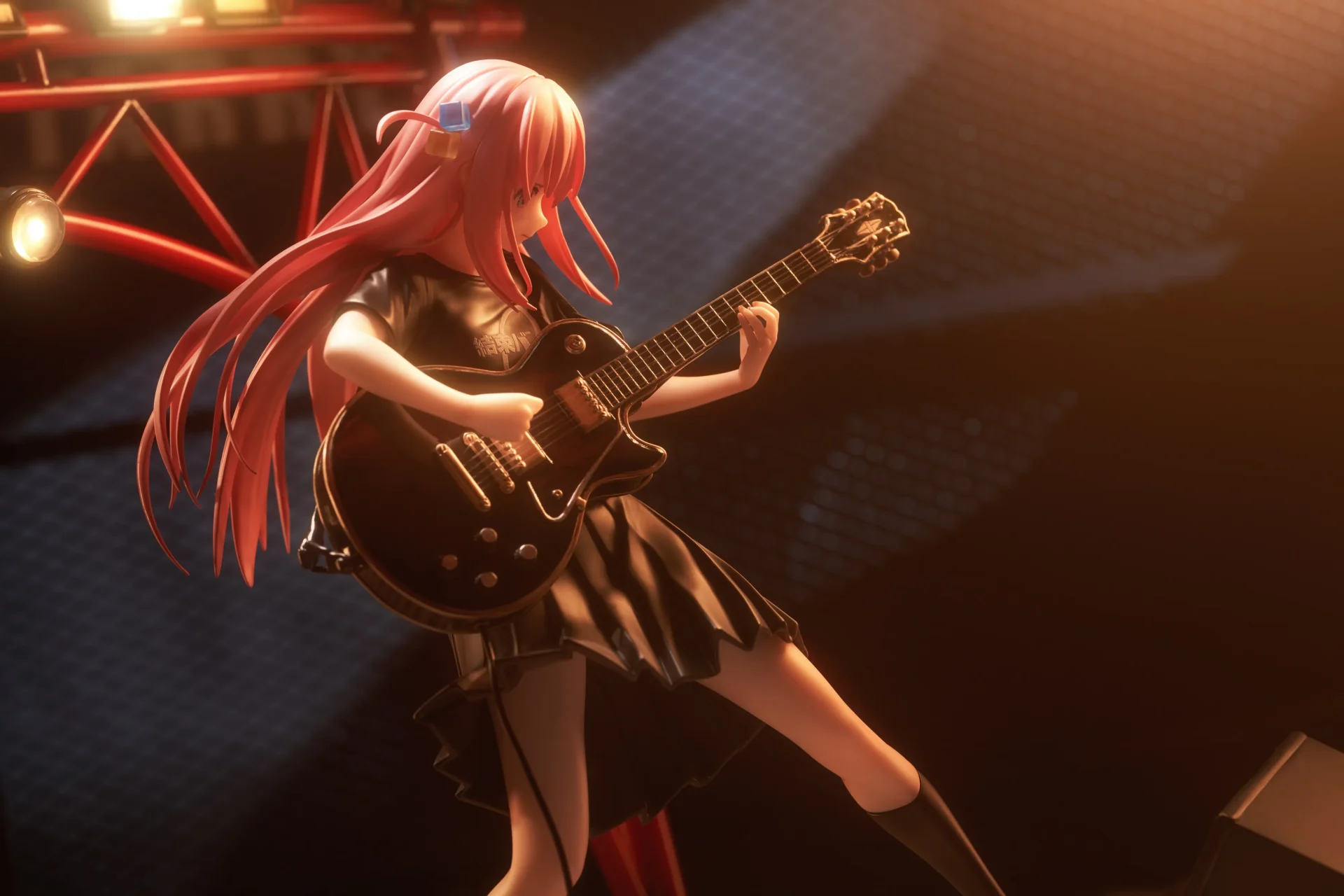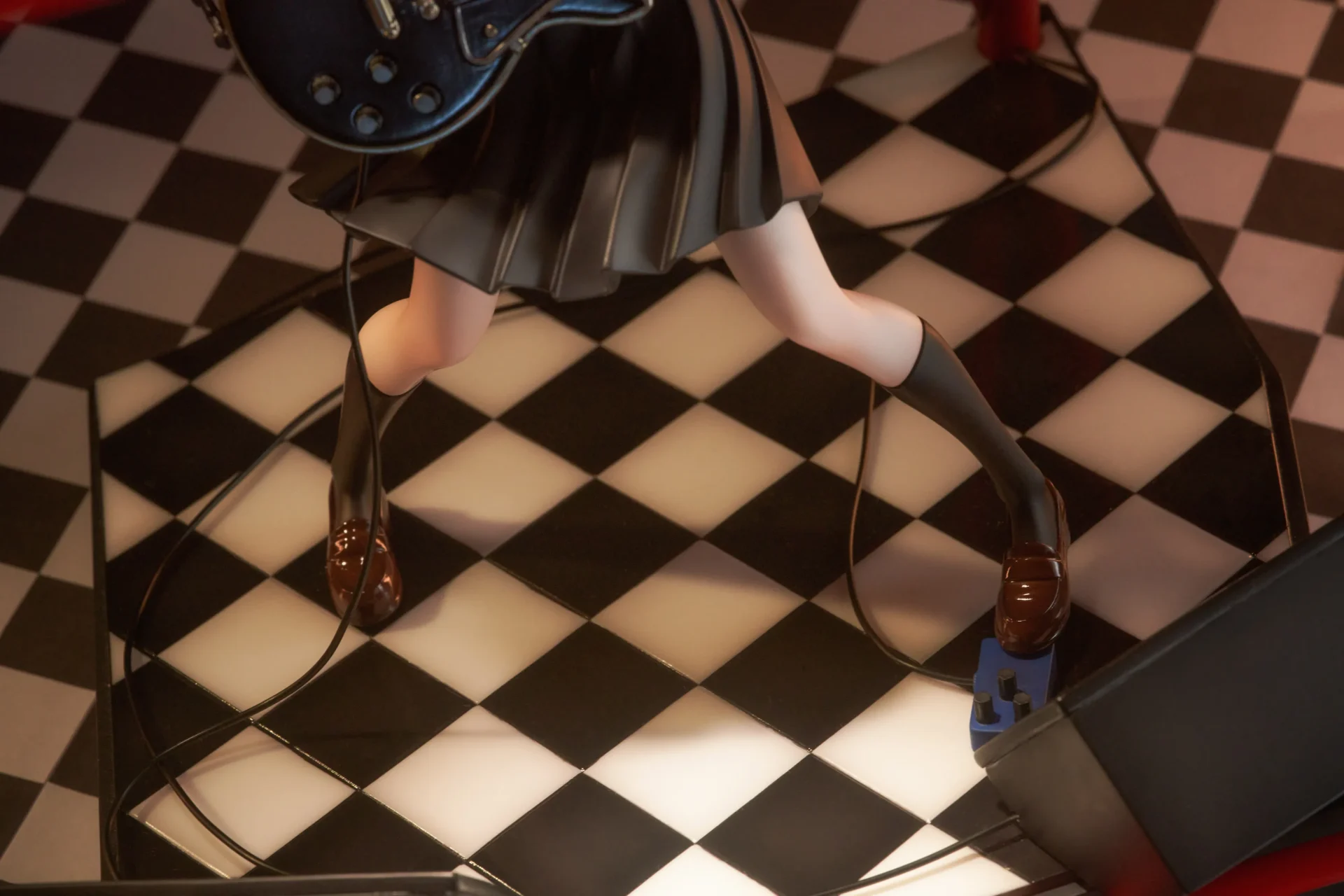 Hitori Gotoh, dressed in a black dress, is passionately playing the guitar. The intensity of her posture is palpable, and through the image, you can truly feel the emotional investment she puts into being on stage!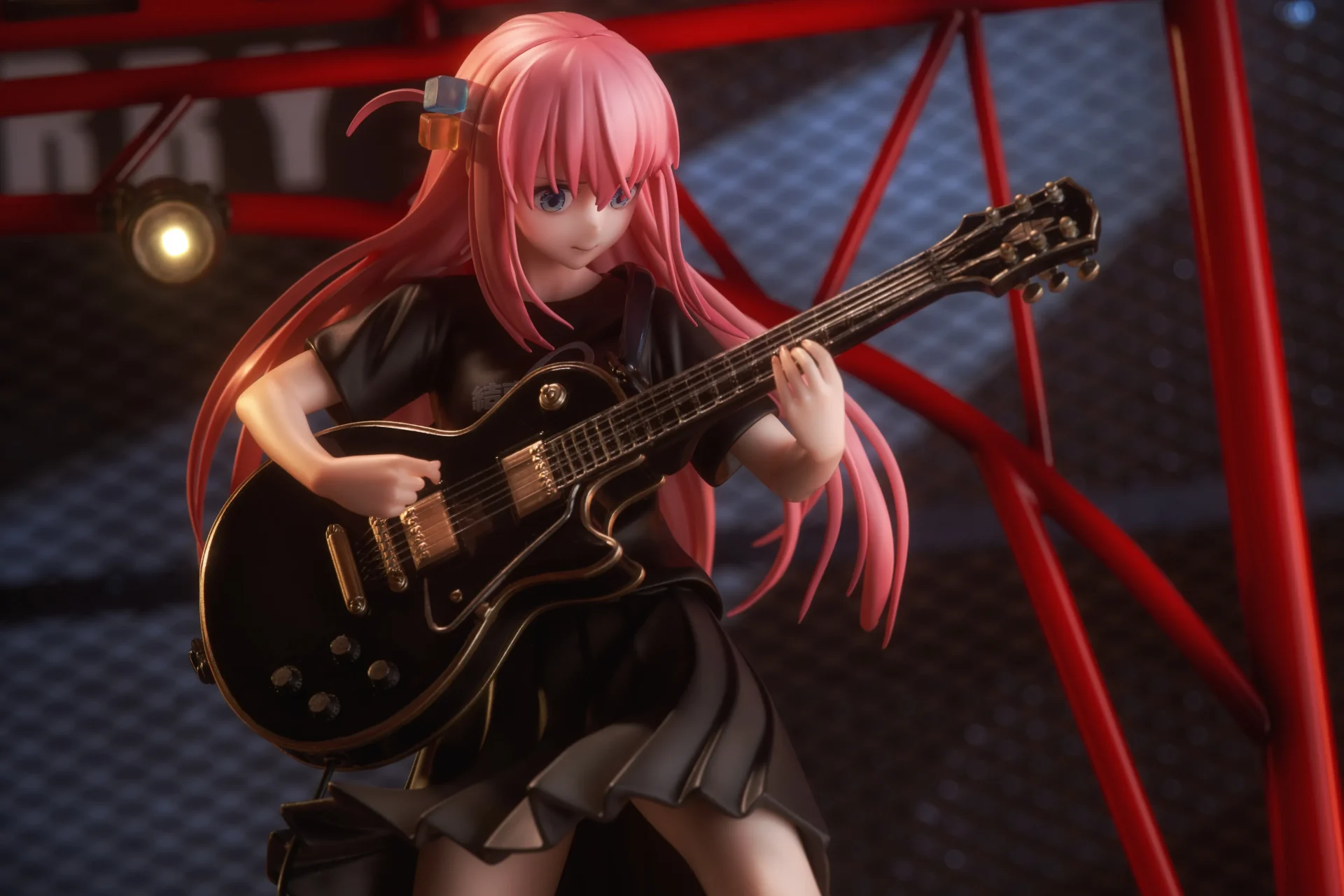 The intricate portrayal of her hand posture while playing the guitar is remarkably realistic. Additionally, you can see the band logo on the t-shirt.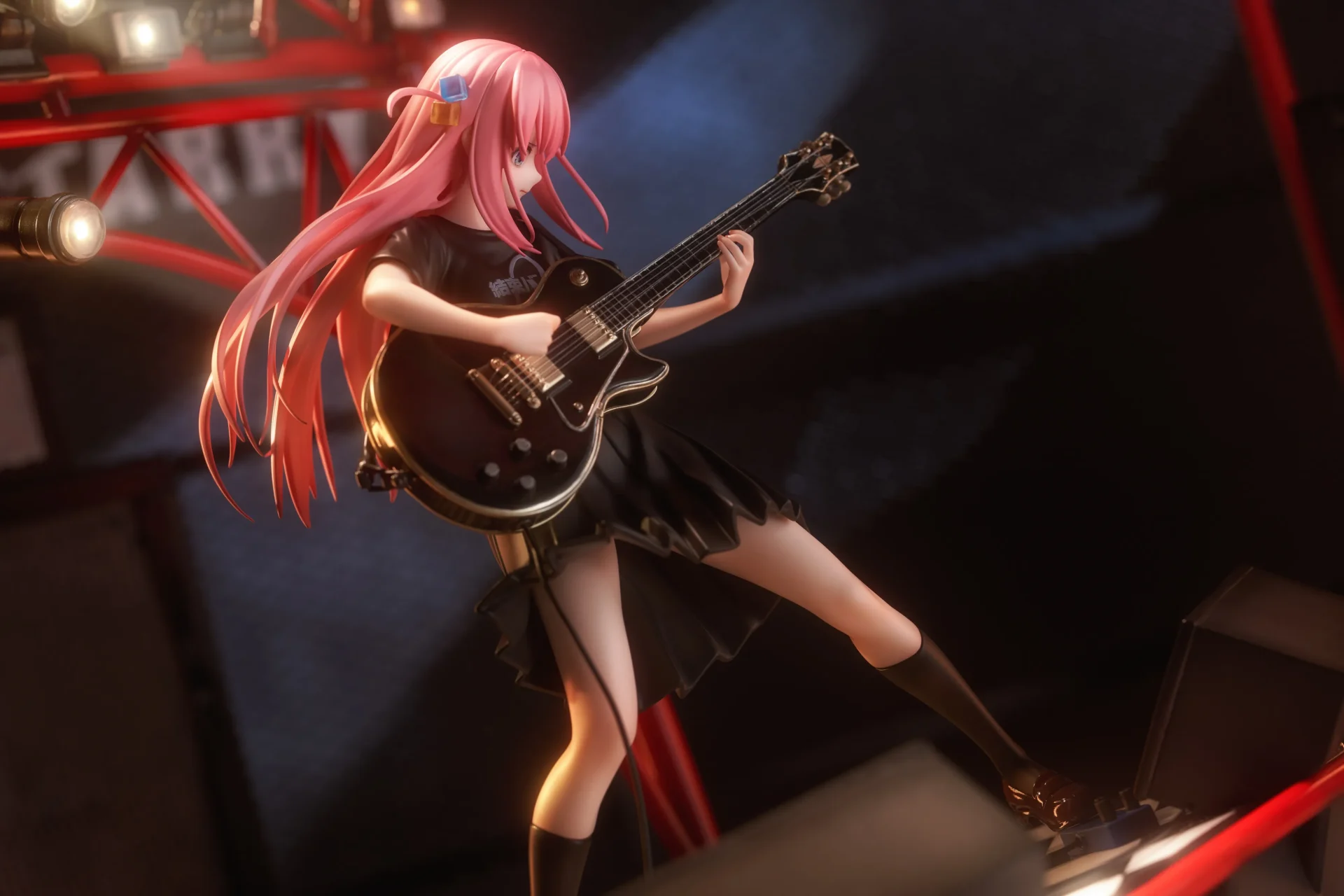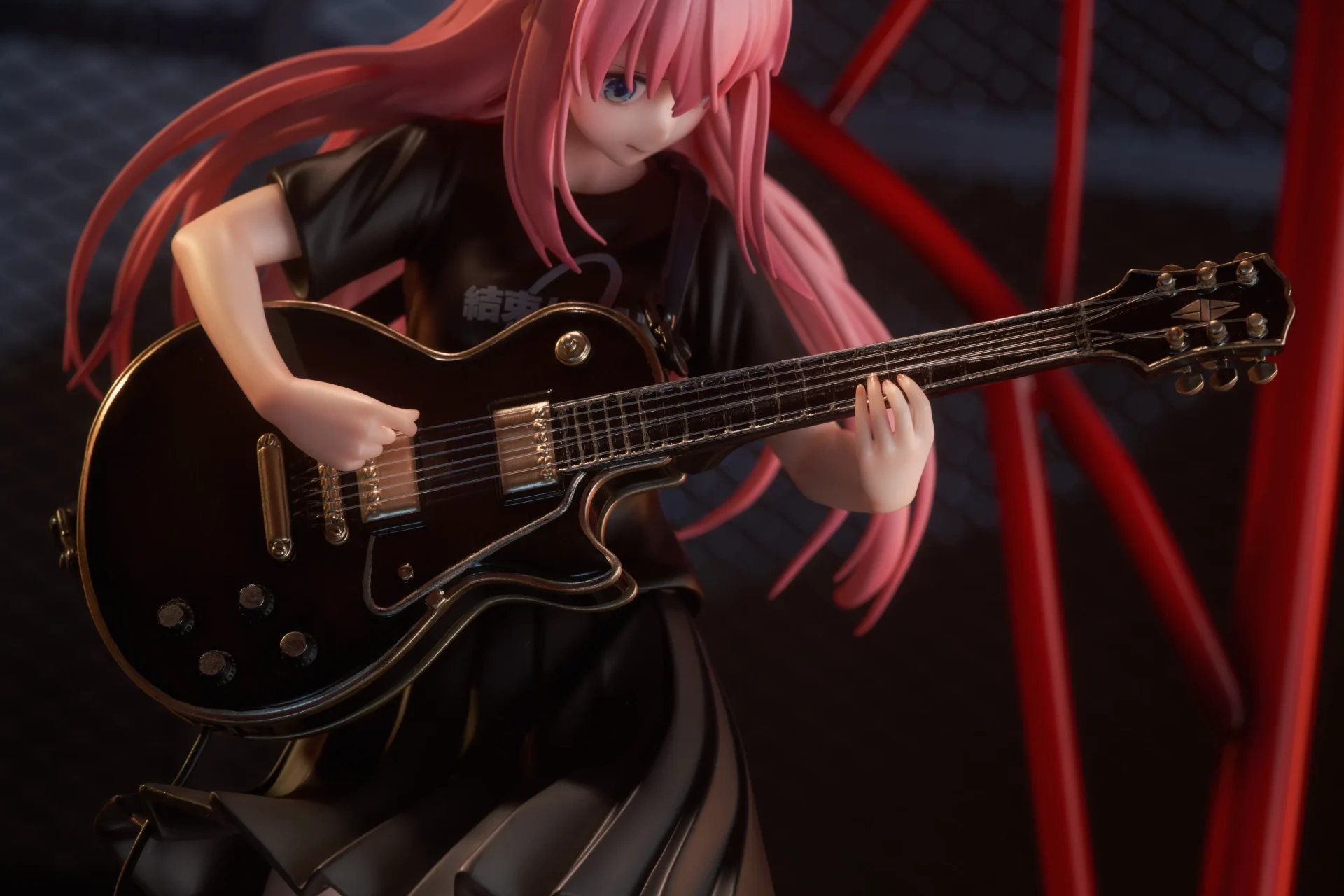 From the back view, with a cool standing pose and flowing hair, you can sense the astonishing energy emanating from Hitori Gotoh's petite figure!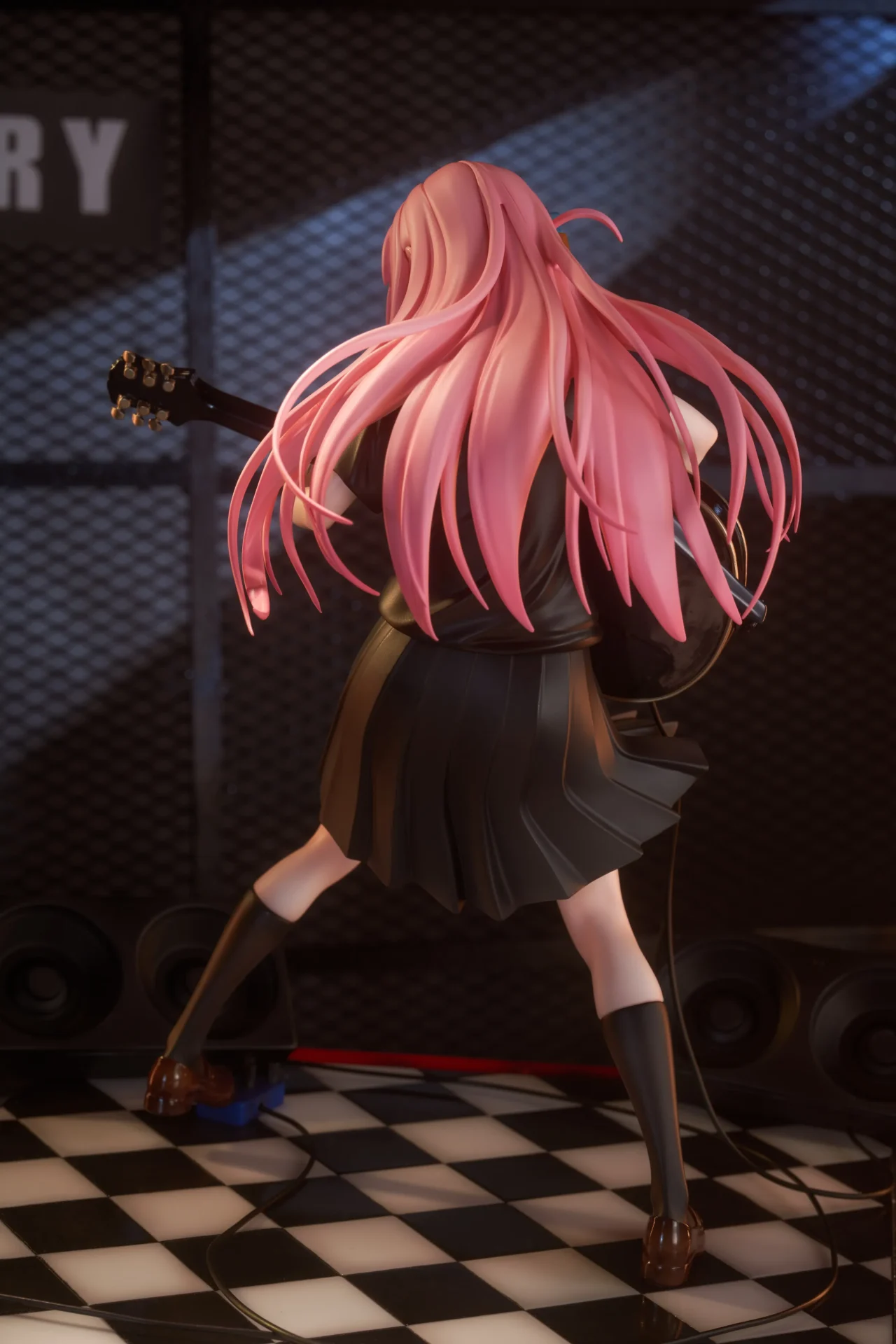 In the EX version scene, the speakers are real Bluetooth speakers that can play actual rock music! In this regard, this Hitori Gotoh can truly be called the most faithful representation of the "Bocchi The Rock" in the market!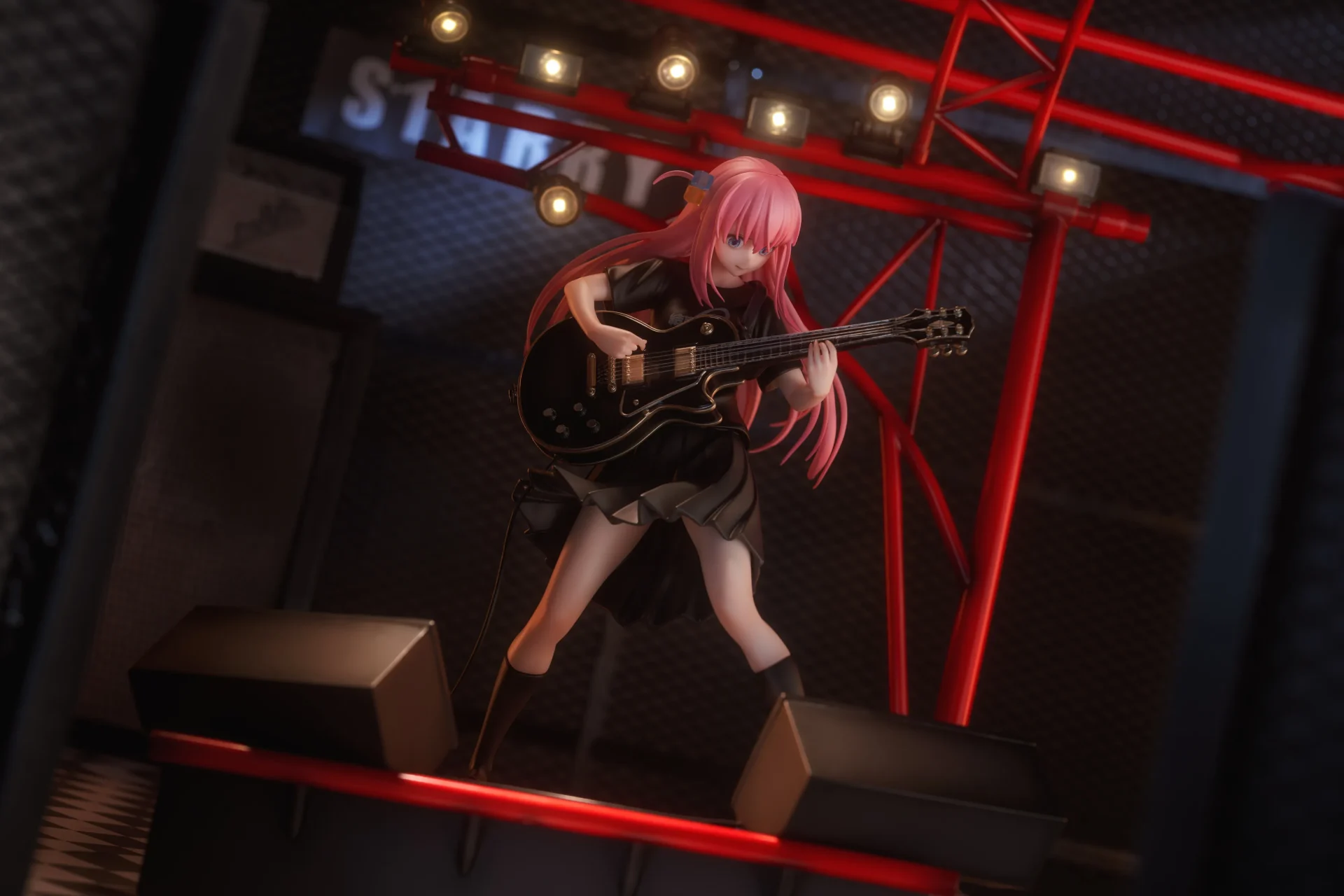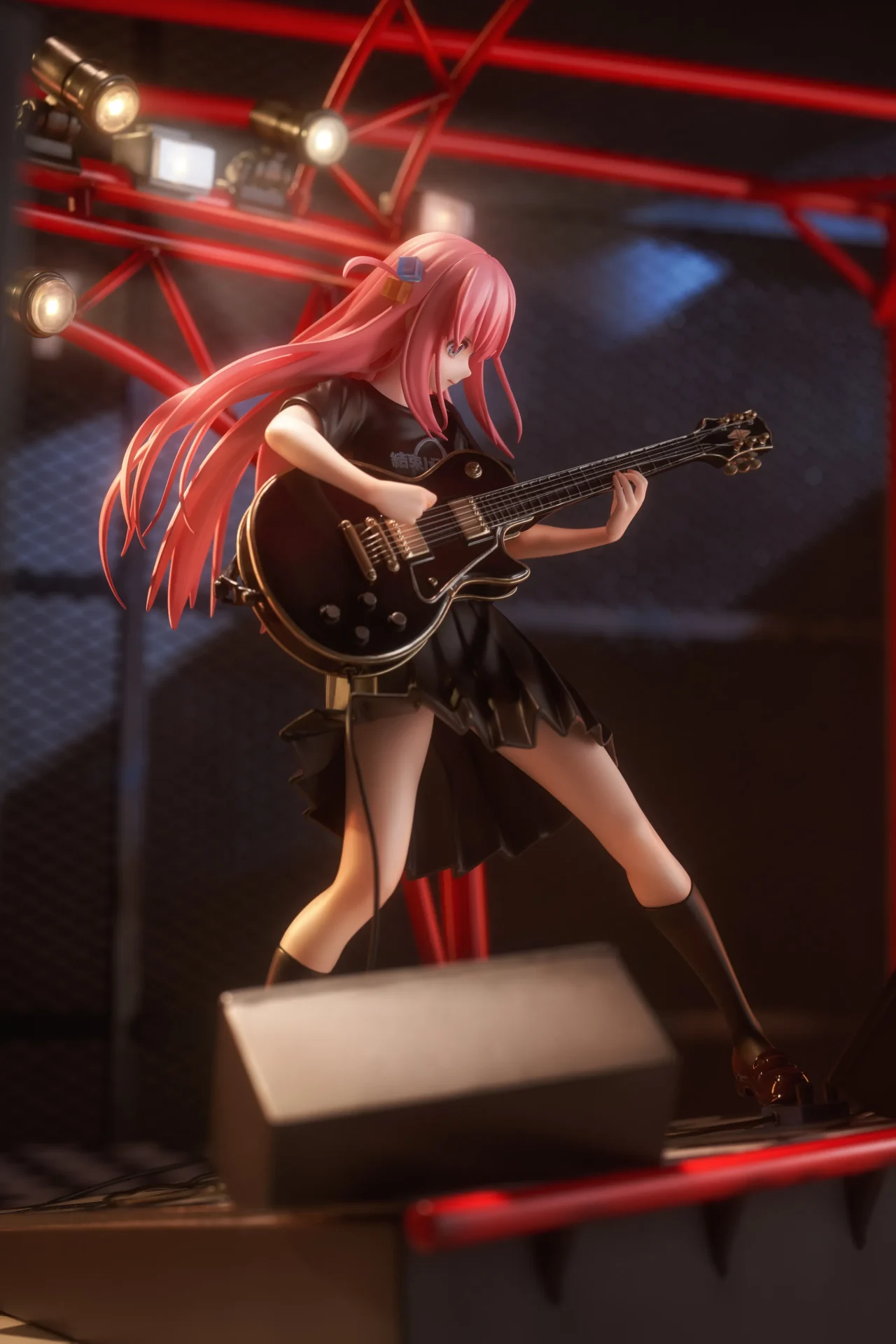 Click here for news on other exciting Bocchi The Rock products!