Tifa Lockhart – GAMETOYS
Tifa Lockhart – GAMETOYS: Tifa, The long-awaited goddess has finally arrived!  GAMETOYS has finally started pre-orders for the highly anticipated 1/6 scale Tifa from Final Fantasy 7! This figure is made of medical-grade silicone, which is stretch-resistant, wrinkle-free, and does not burst. Even dark clothes are not easily stained. It also comes with a 1/6 scale bar counter, which creates a stunning display effect.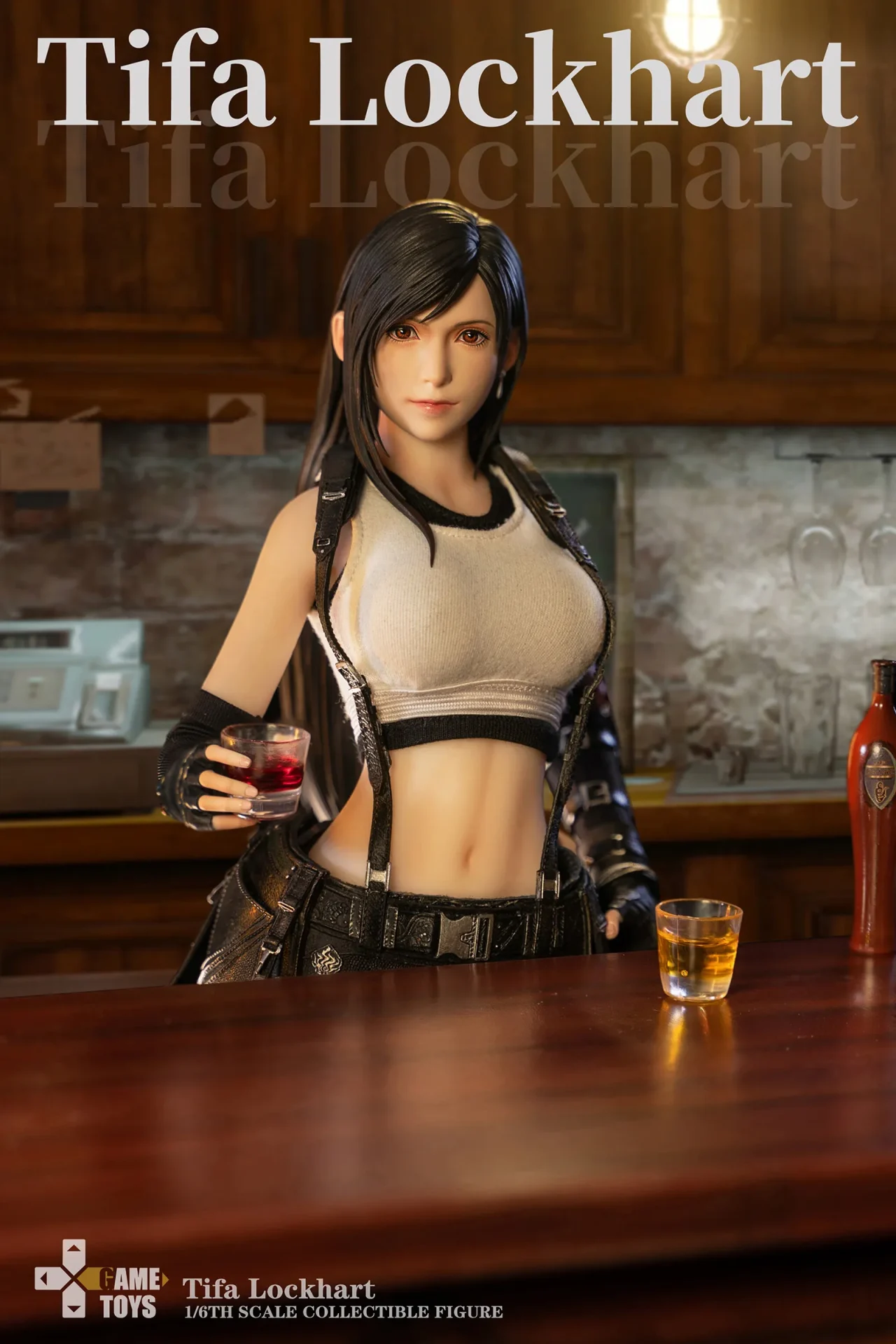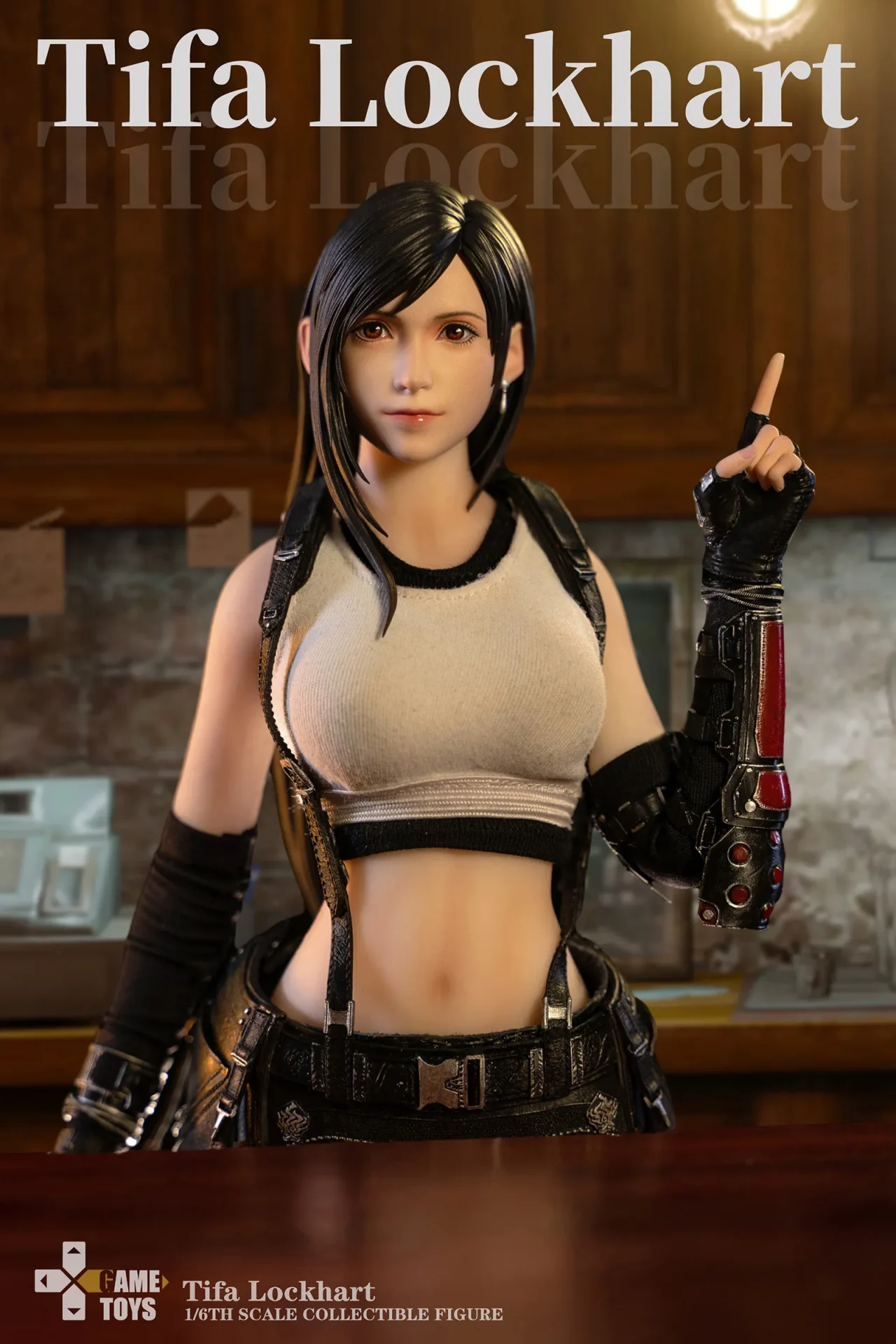 GAMETOYS' Tifa stands at 29 centimeters tall and is the first female character released in the FF7 series after Sephiroth and Cloud. From the official images, both the body proportions and outfit are highly faithful to the original, making it arguably the most perfect representation of Tifa to date!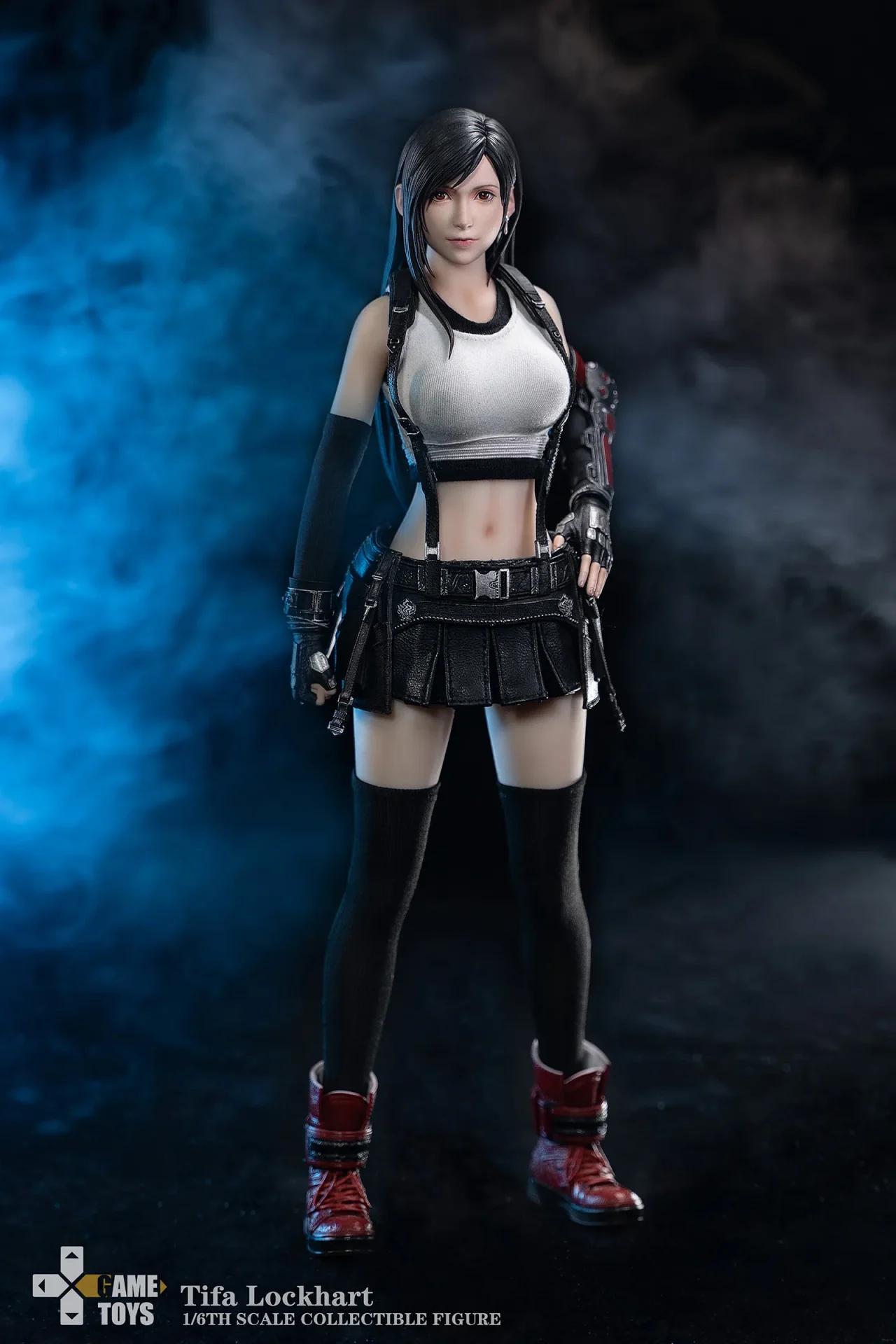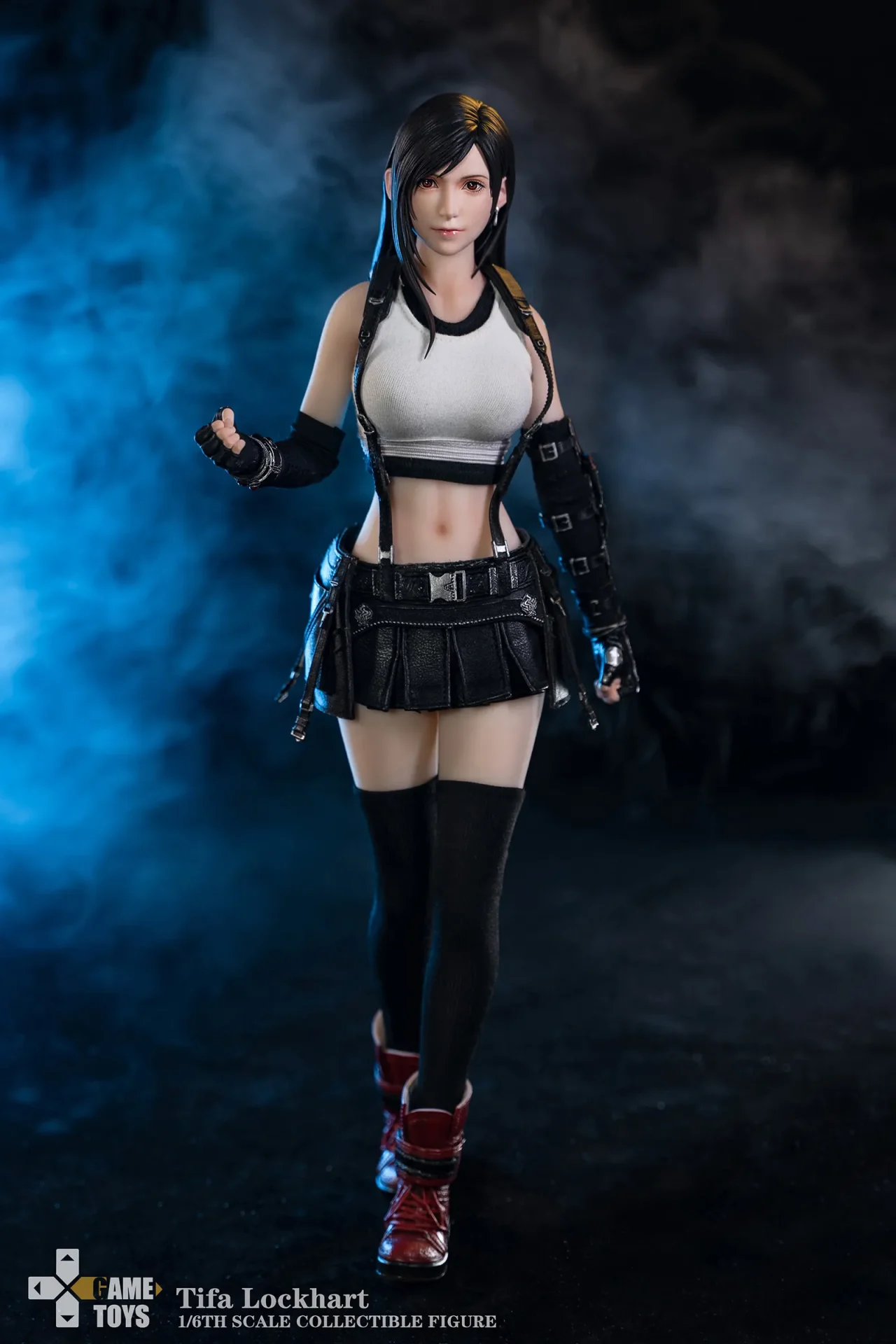 The round and gentle facial sculpt captures a sweet and charming expression. Her eyes are filled with the unique tenderness of a young girl, and the natural, slight smile at the corner of her mouth is incredibly charming.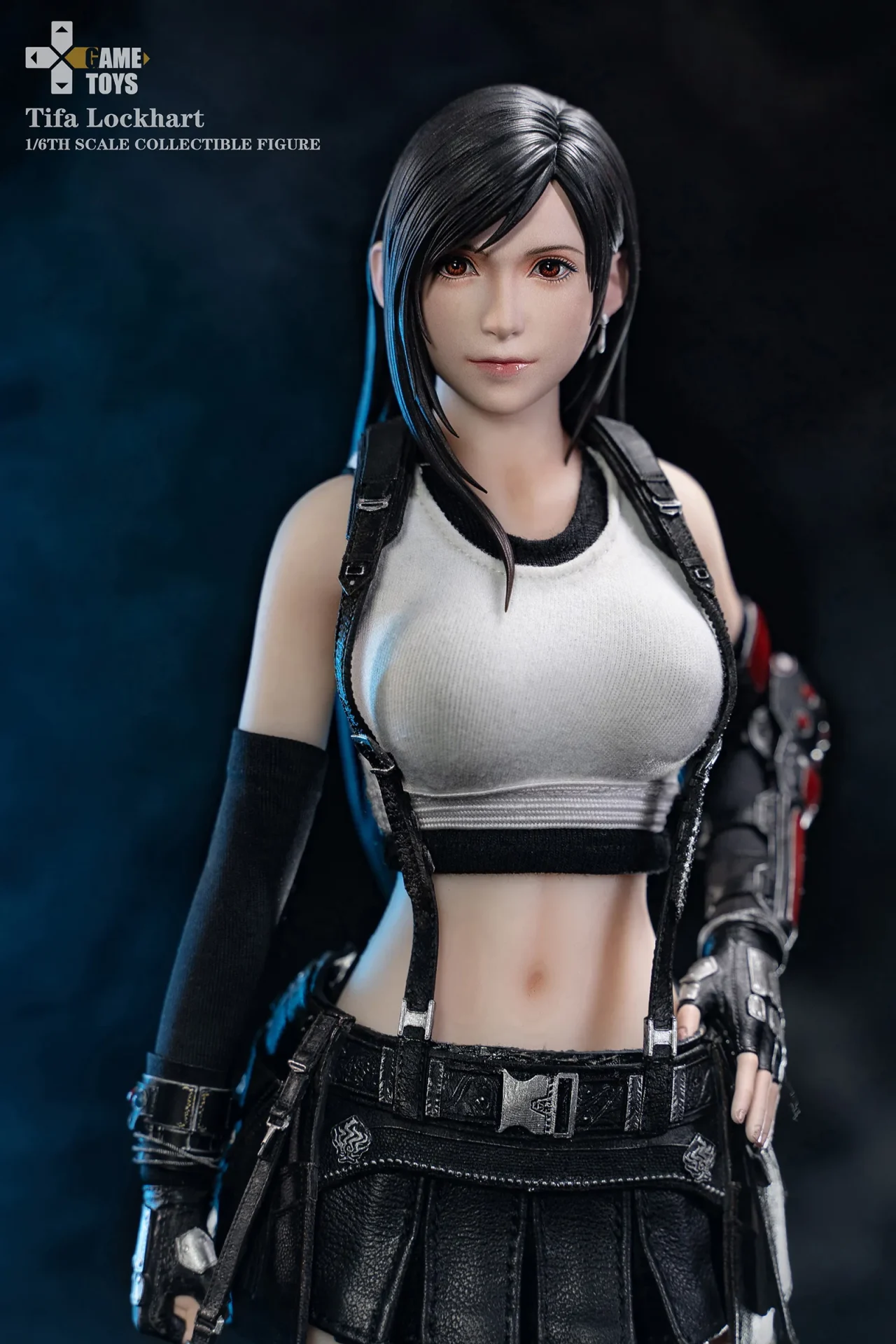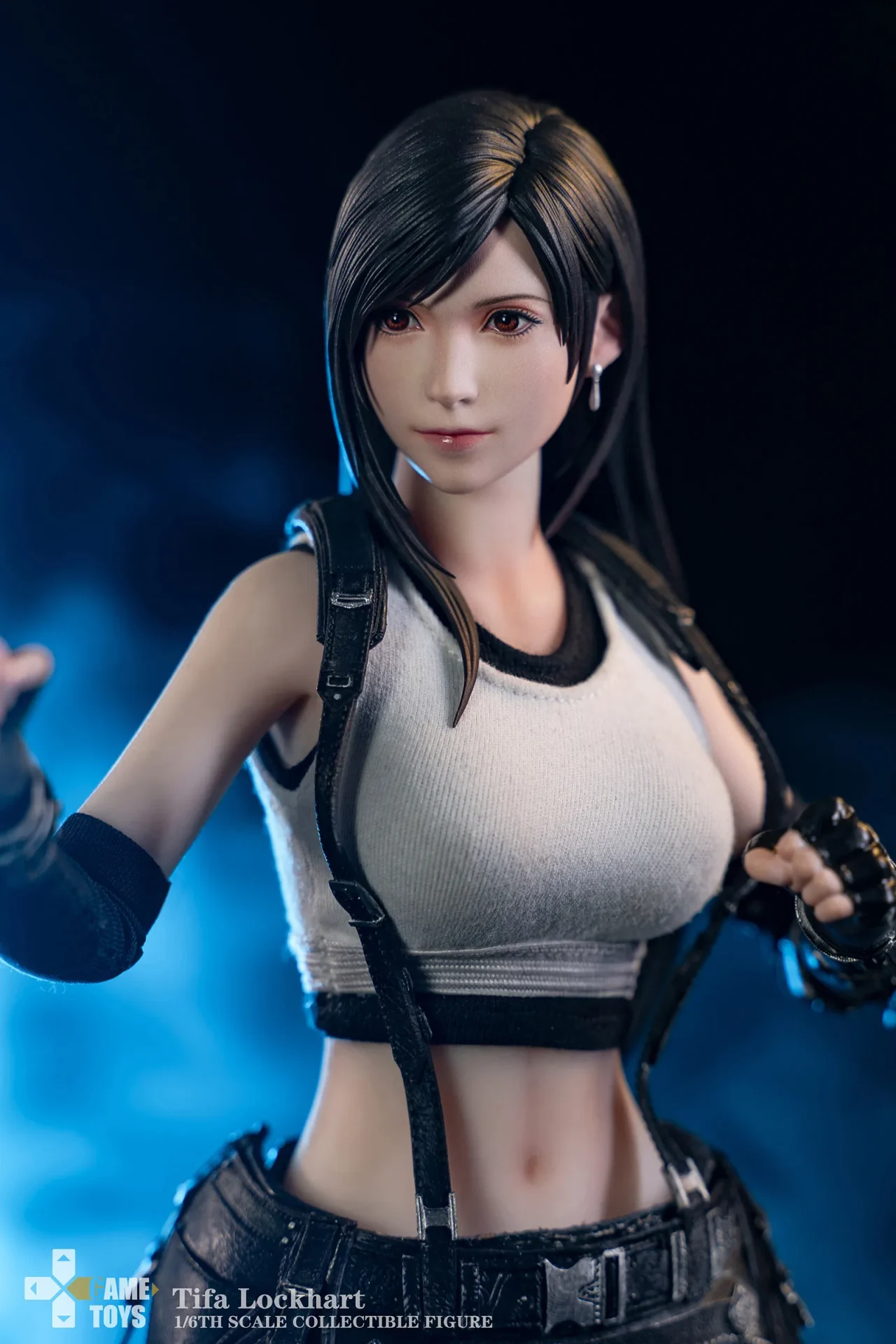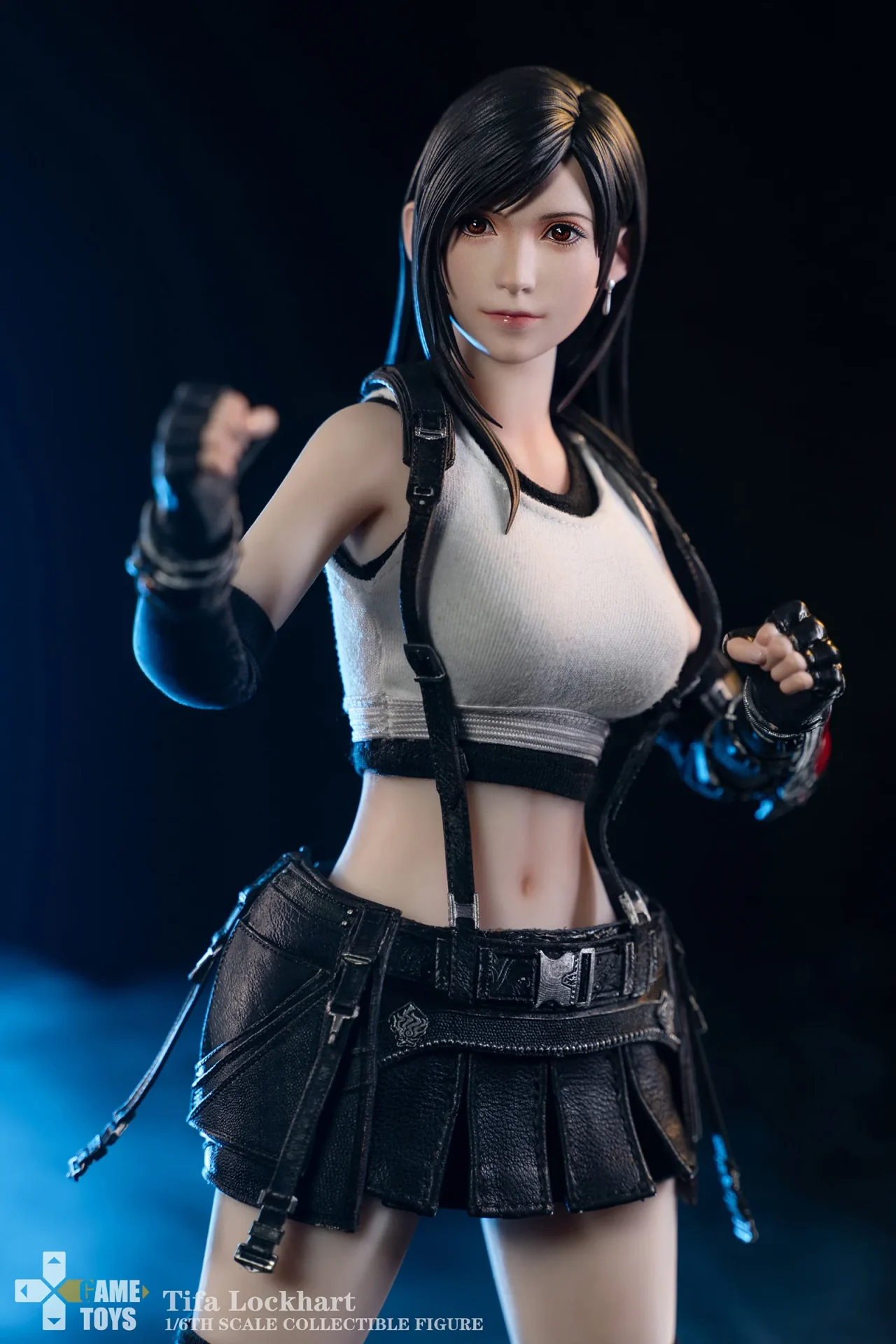 Furthermore, in order to stay true to the original design, GAMETOYS did not use hair implantation technology. While the rubber hair sculpt may affect poseability to some extent, the focus of buyers interested in purchasing Tifa is undoubtedly the level of accuracy.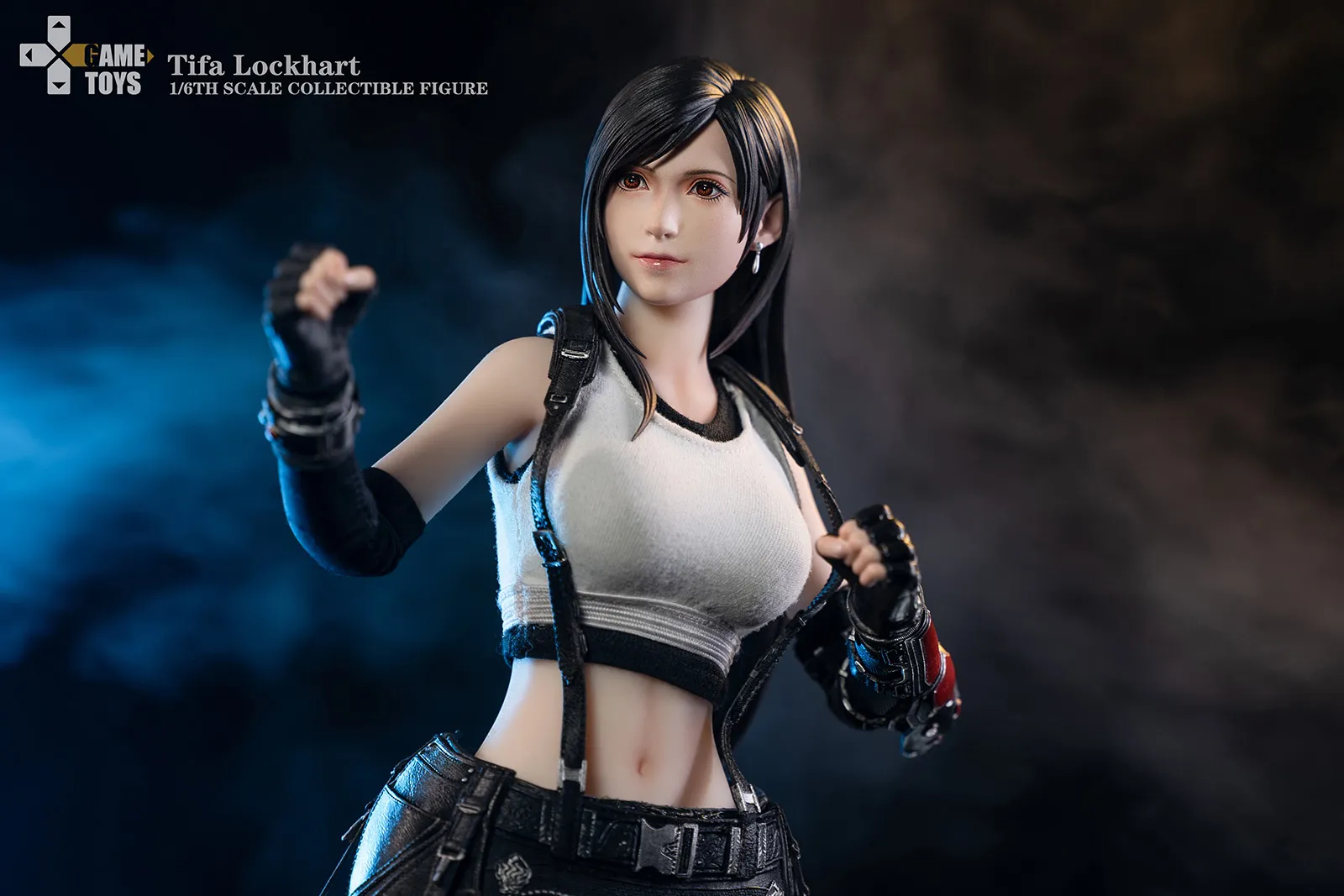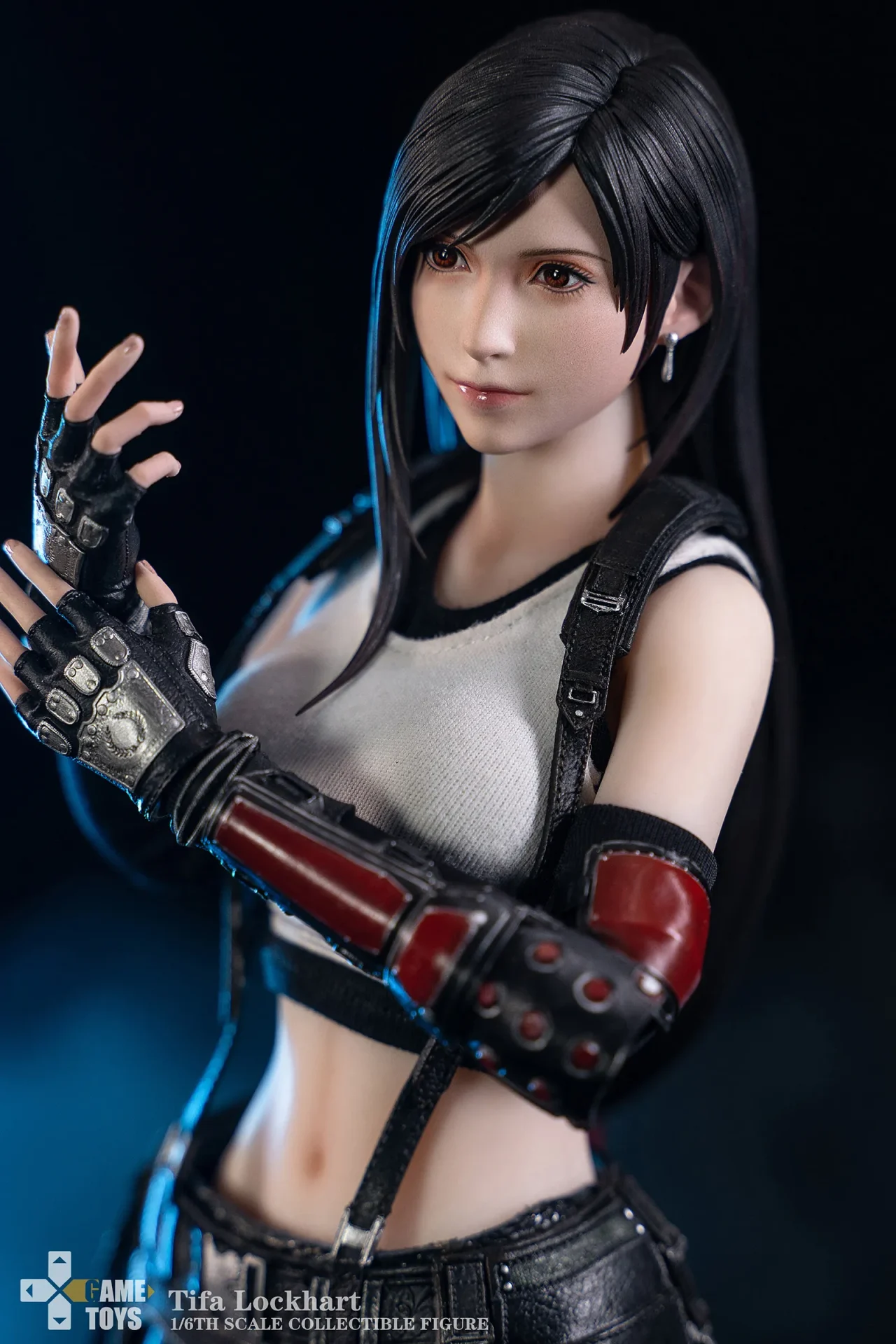 The short skirt of this Tifa figure is made of genuine leather, while the shoulder straps are made of PVC material.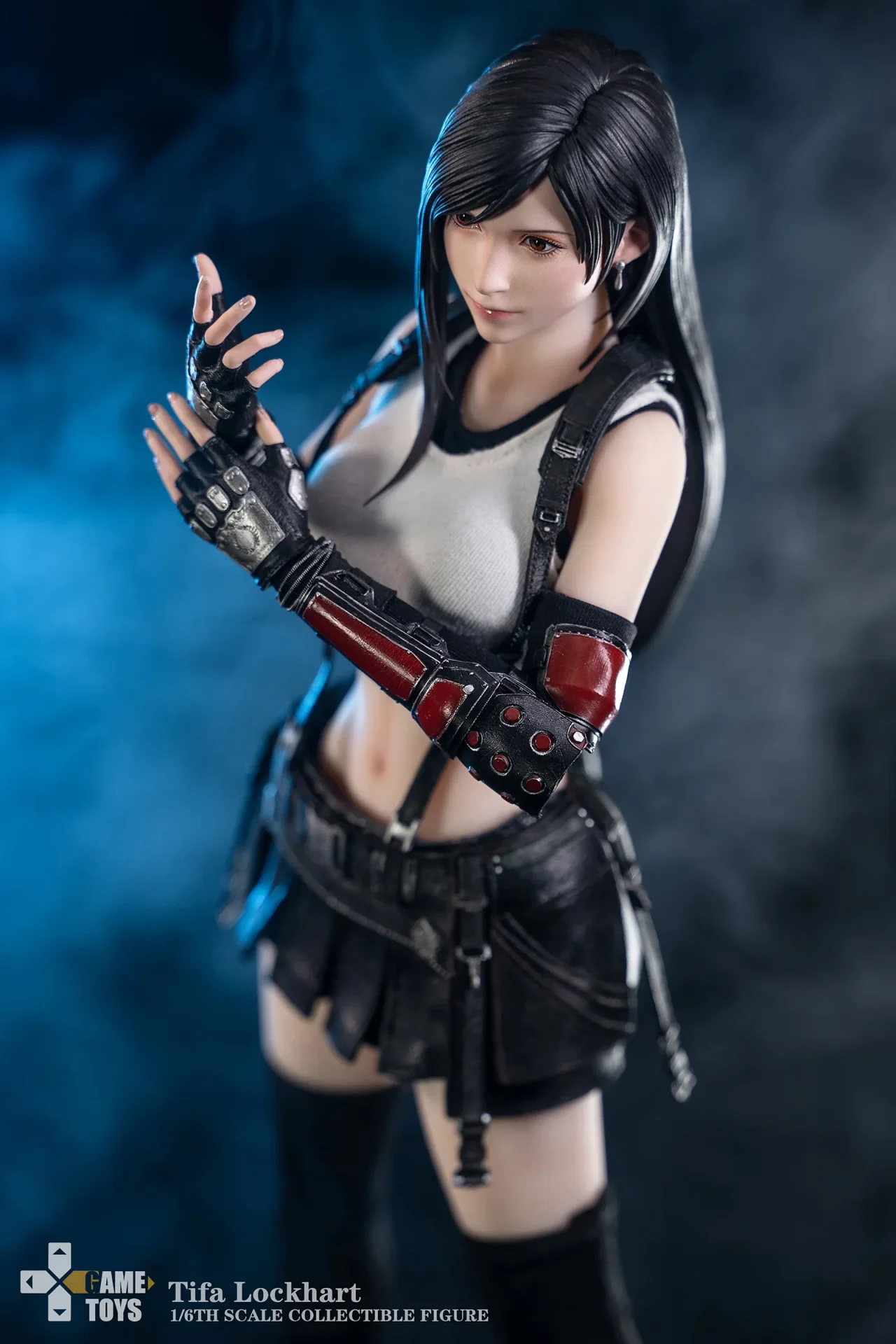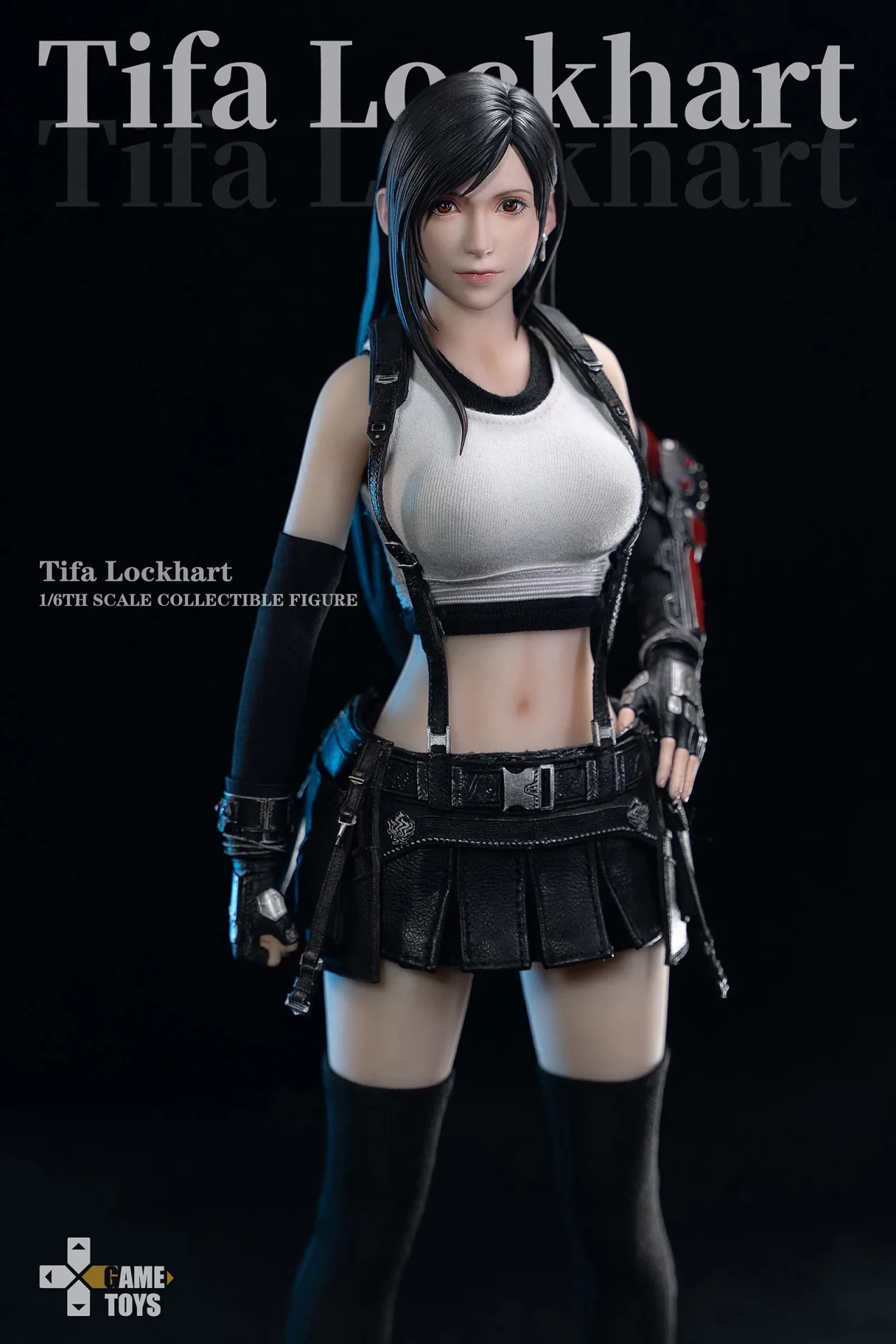 The medical-grade silicone body used by GAMETOYS is customized in a two-dimensional style. Compared to other Tifa figures on the market, this work already has an advantage in terms of body proportions.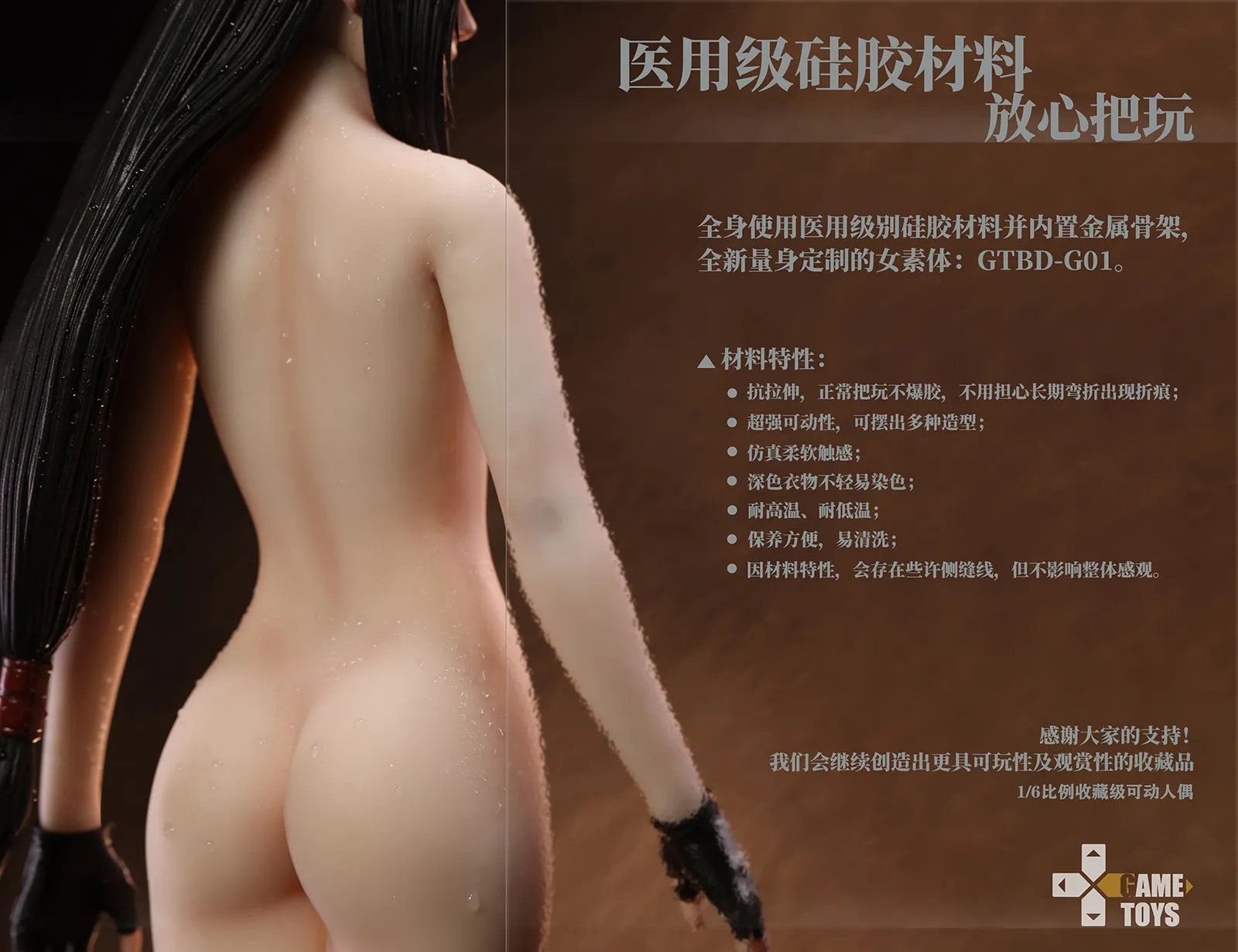 In addition to her flowing long hairstyle, Tifa also comes with a replaceable ponytail and built-in ball joint to adjust the angle.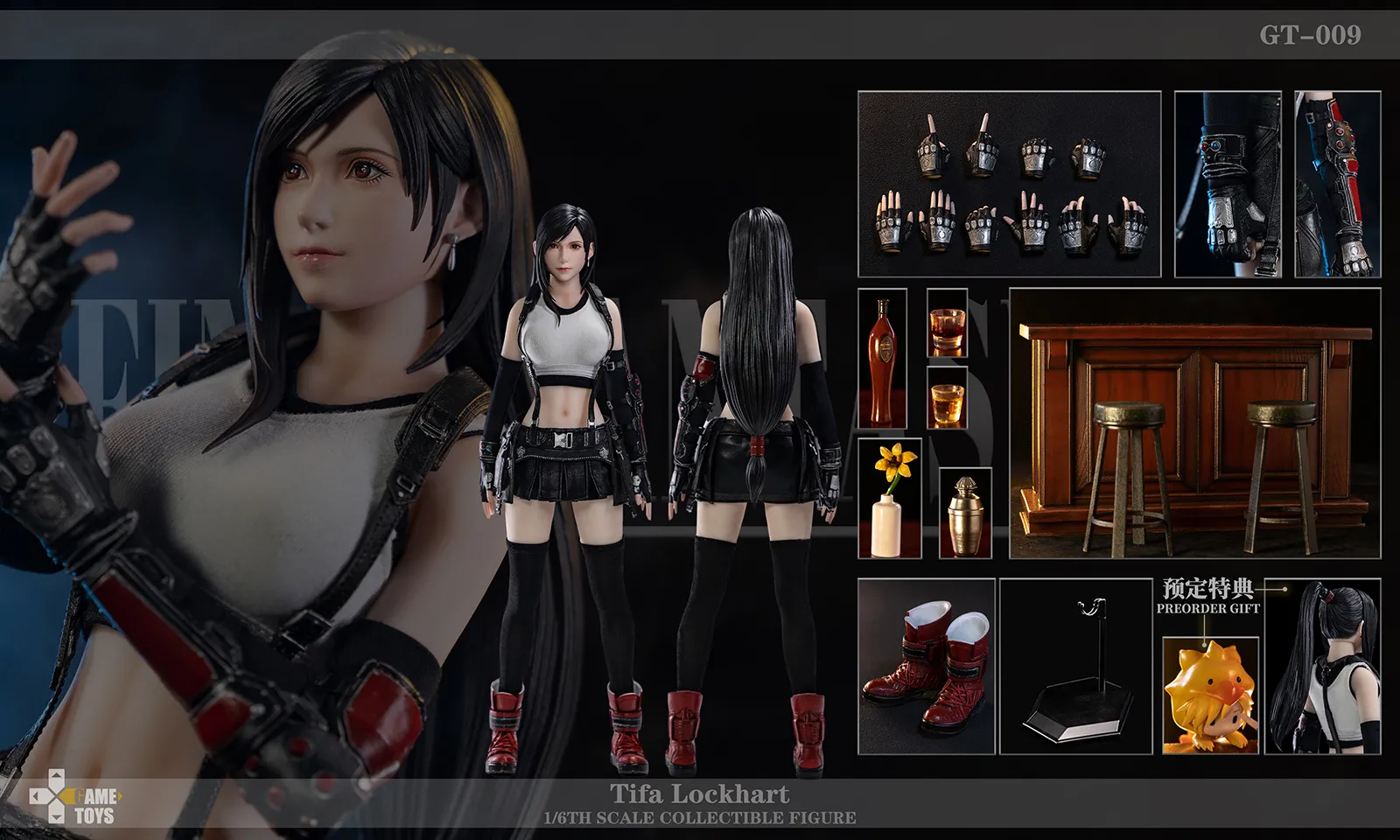 The accessories include a small yellow flower given by Cloud and a Cloud plush doll wearing a Chocobo hat.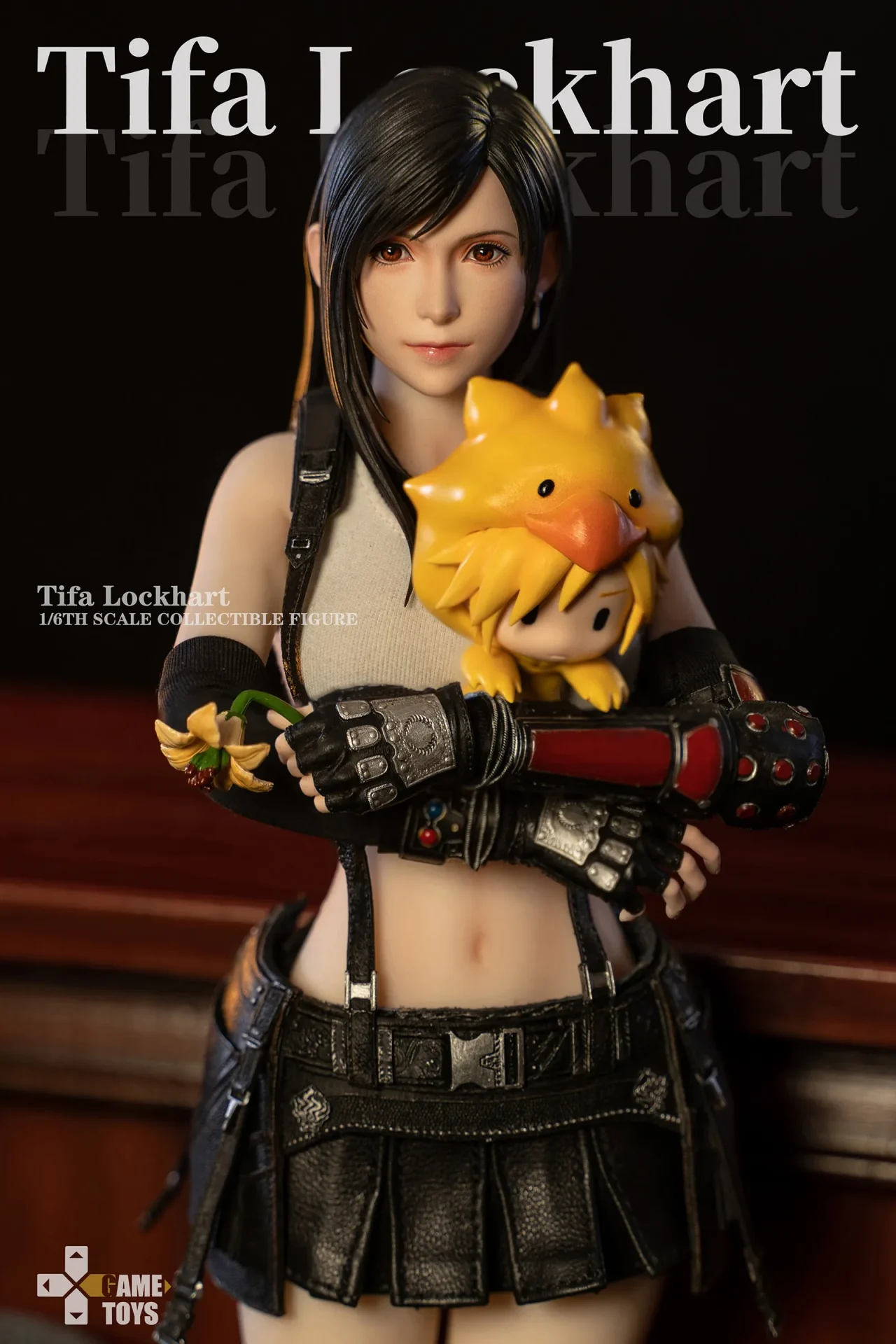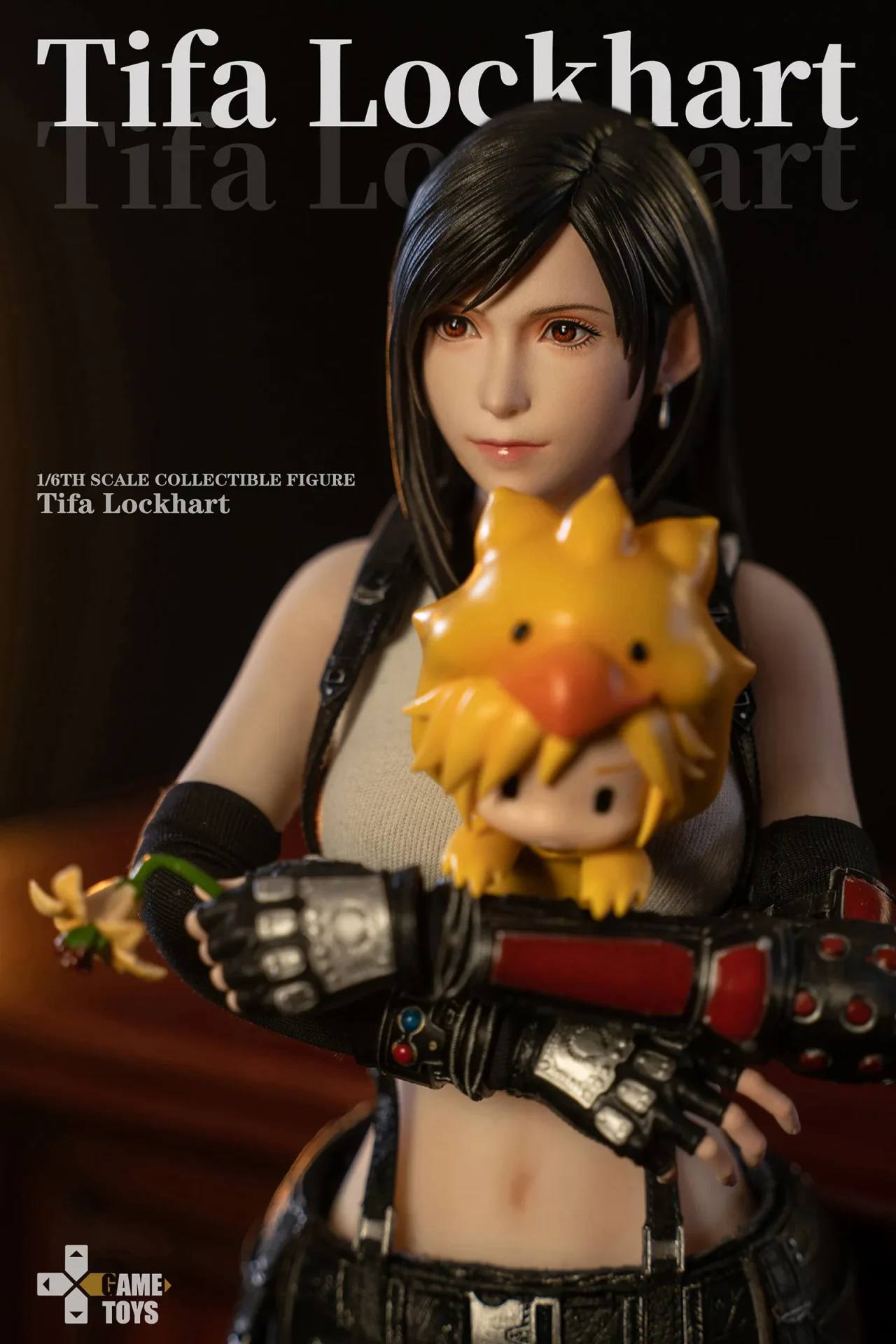 Furthermore, it also comes with a 1/6 scale "Seventh Heaven" bar counter, two bar stools, and accessories such as a cocktail shaker, wine bottle, and glasses.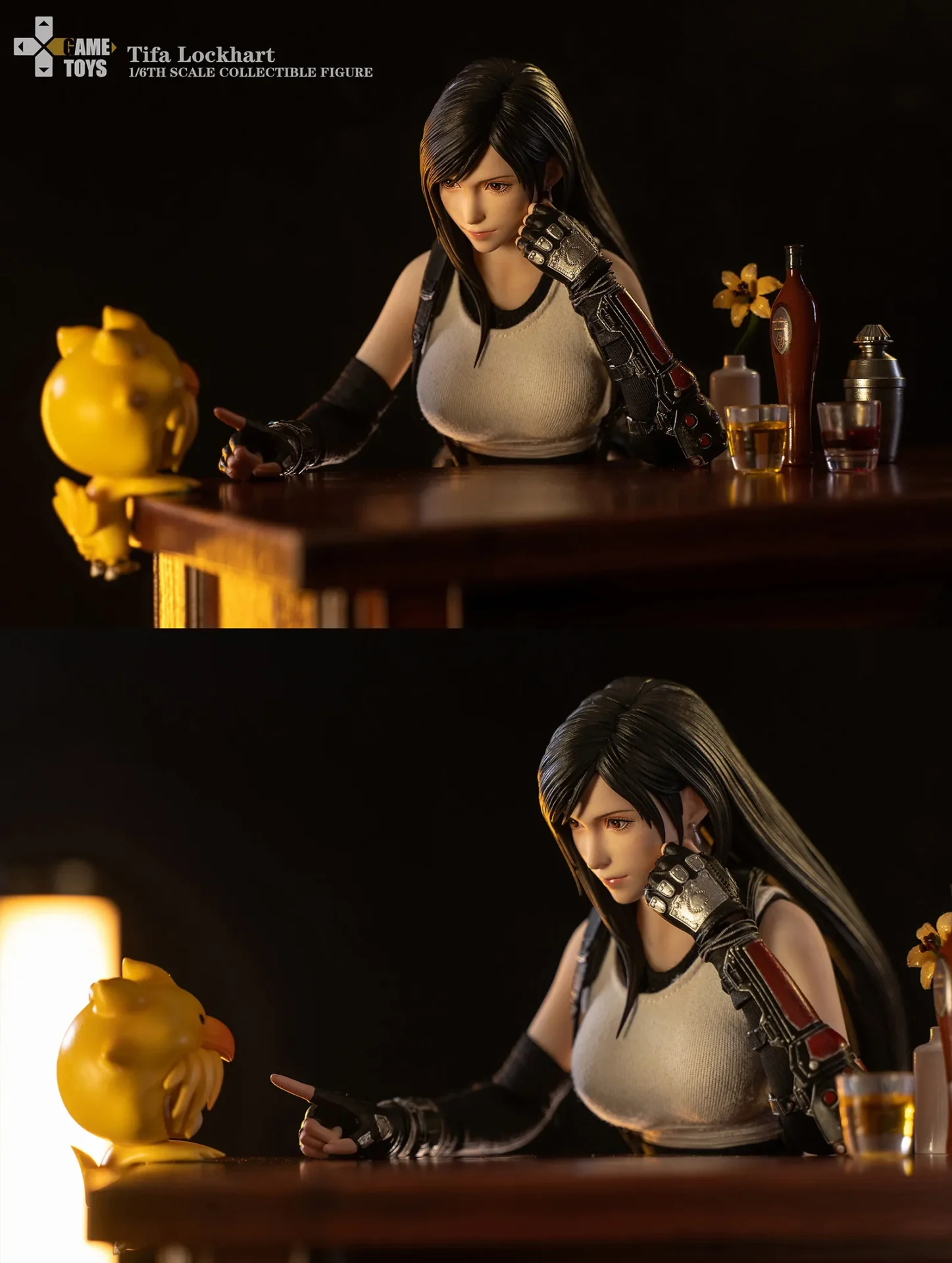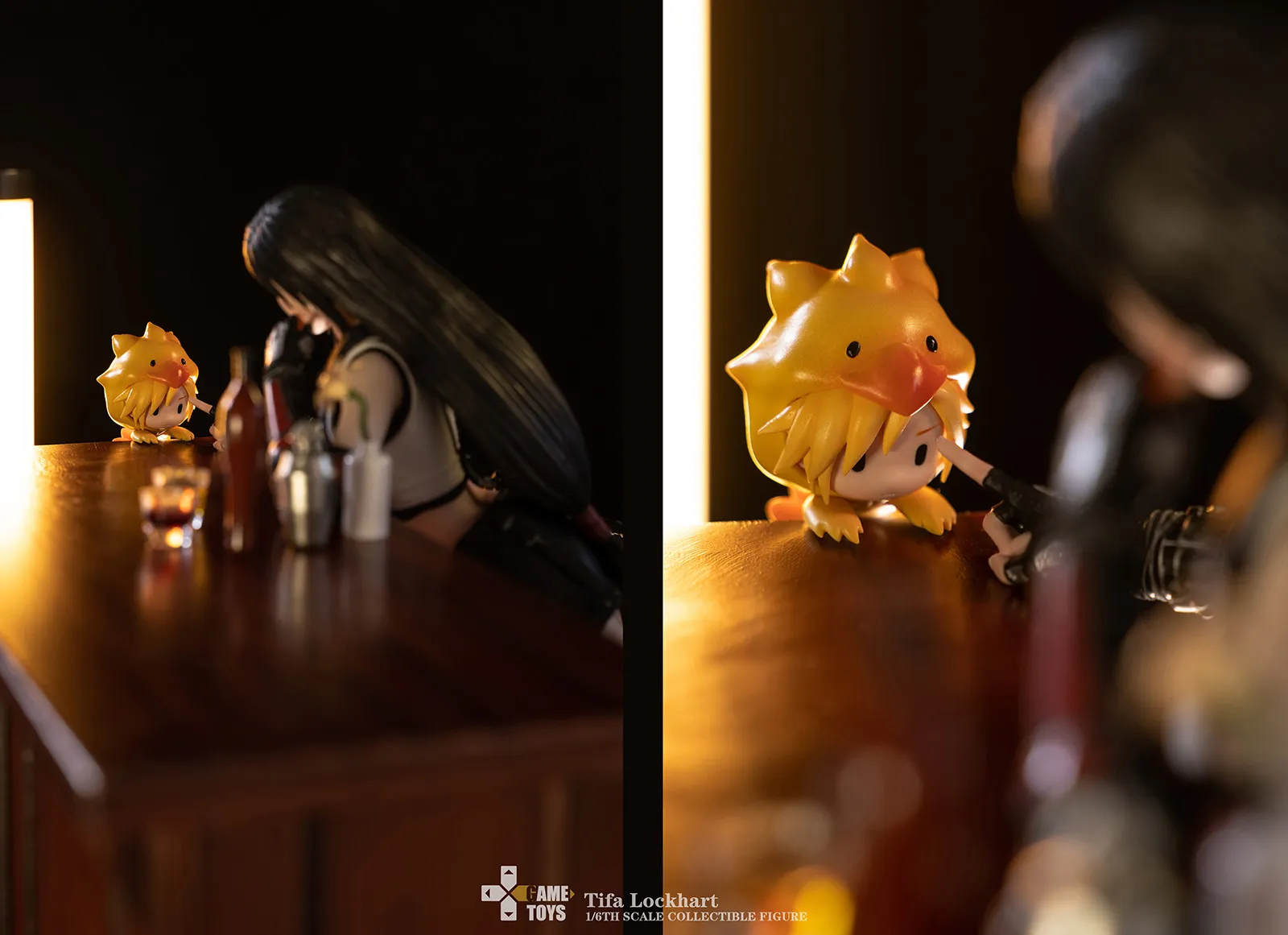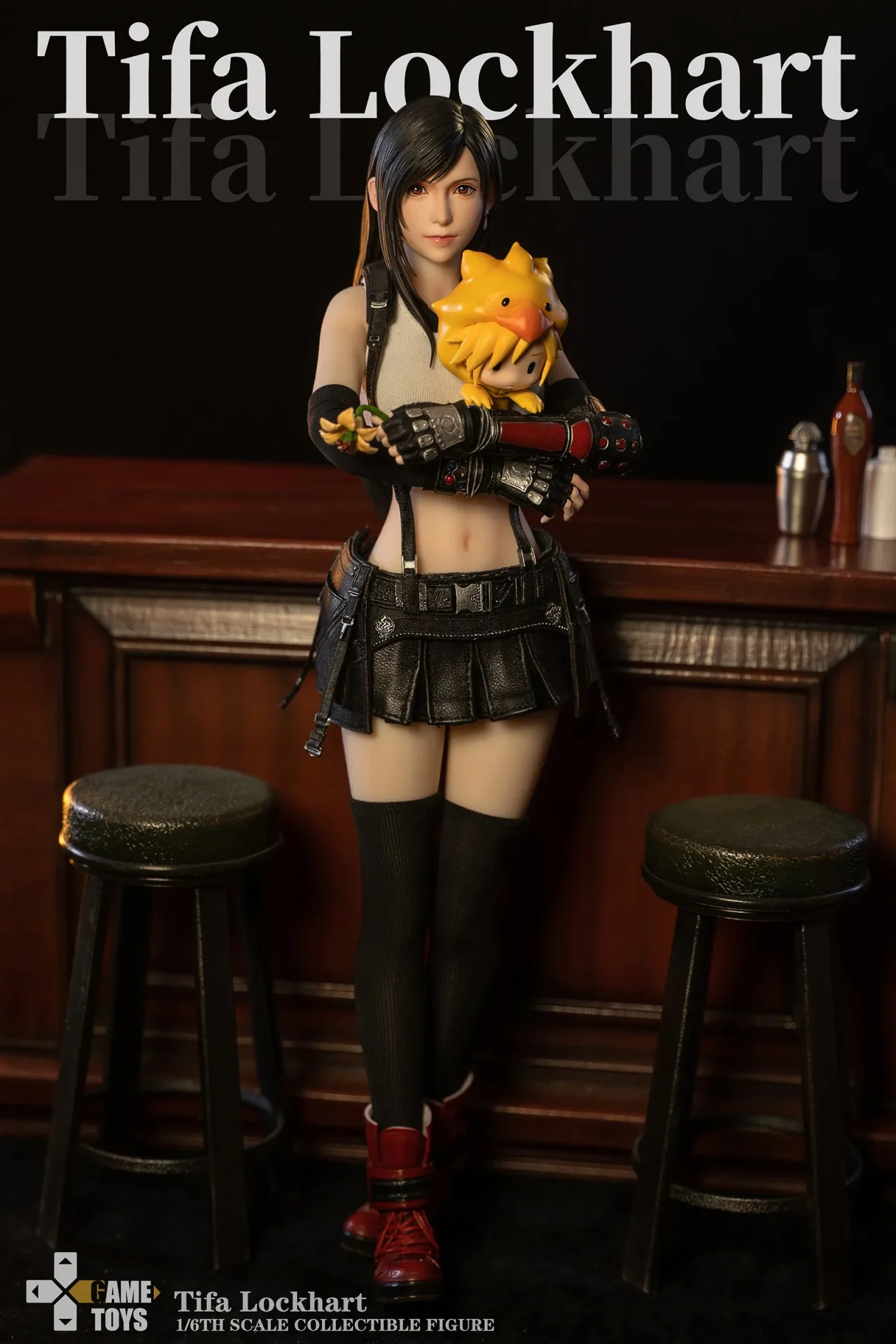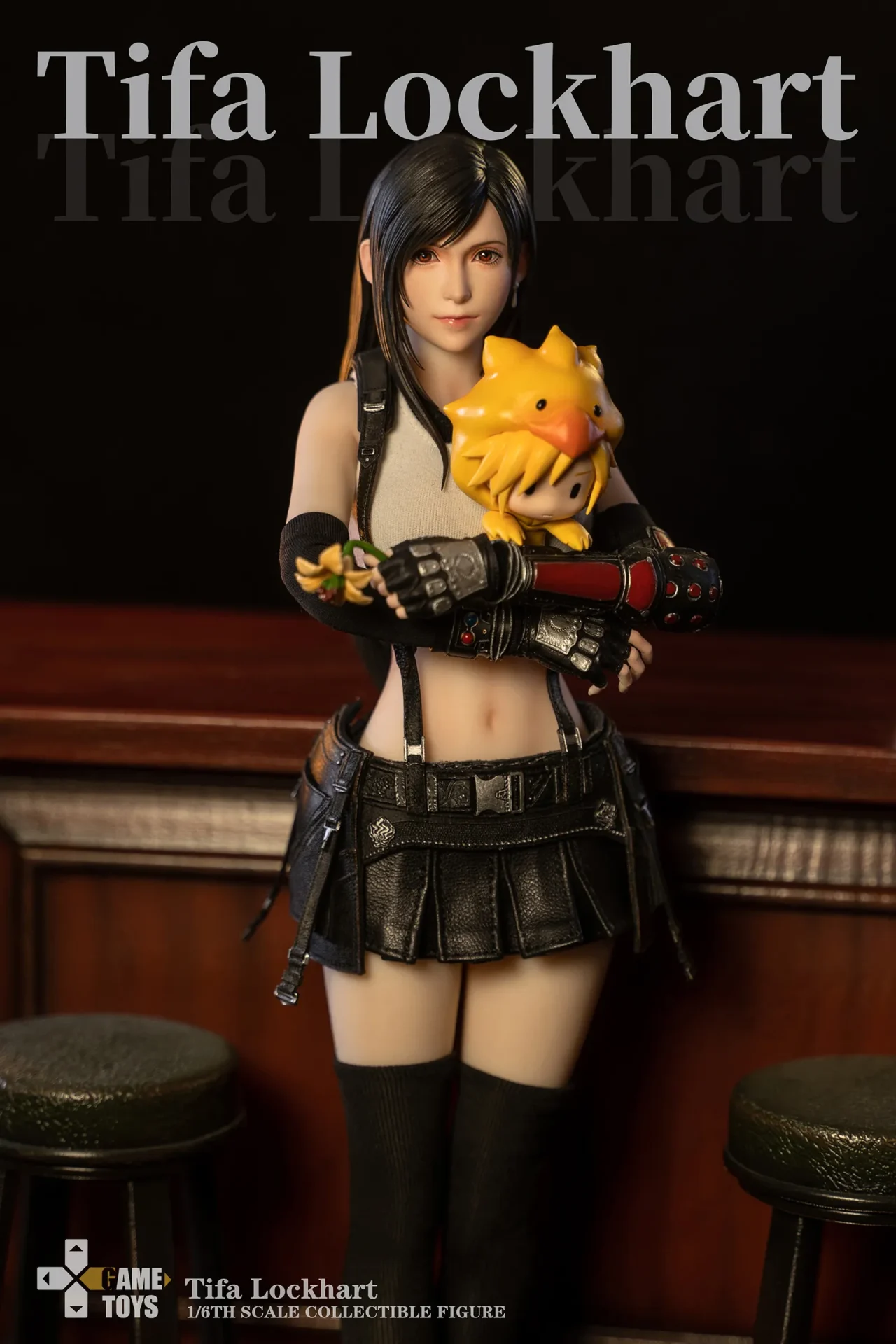 If you previously purchased the Cloud figure from the same series, setting up a small scene with Tifa leaning on the bar counter creates a great gaming atmosphere!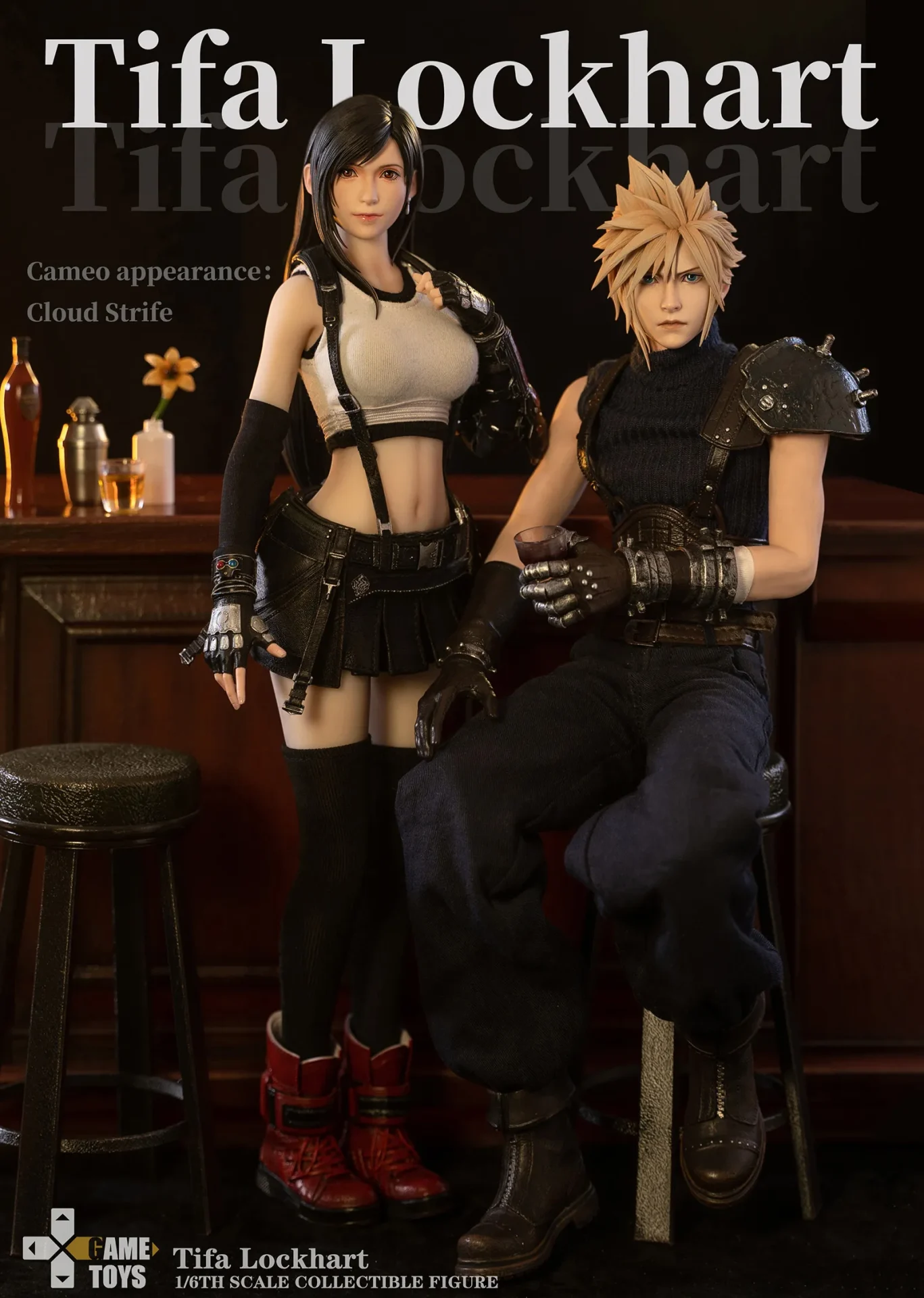 The combination of the cool motorcycle with Cloud is also impressive. The handsome guy and beautiful girl together look pleasing to the eye no matter how you look at them!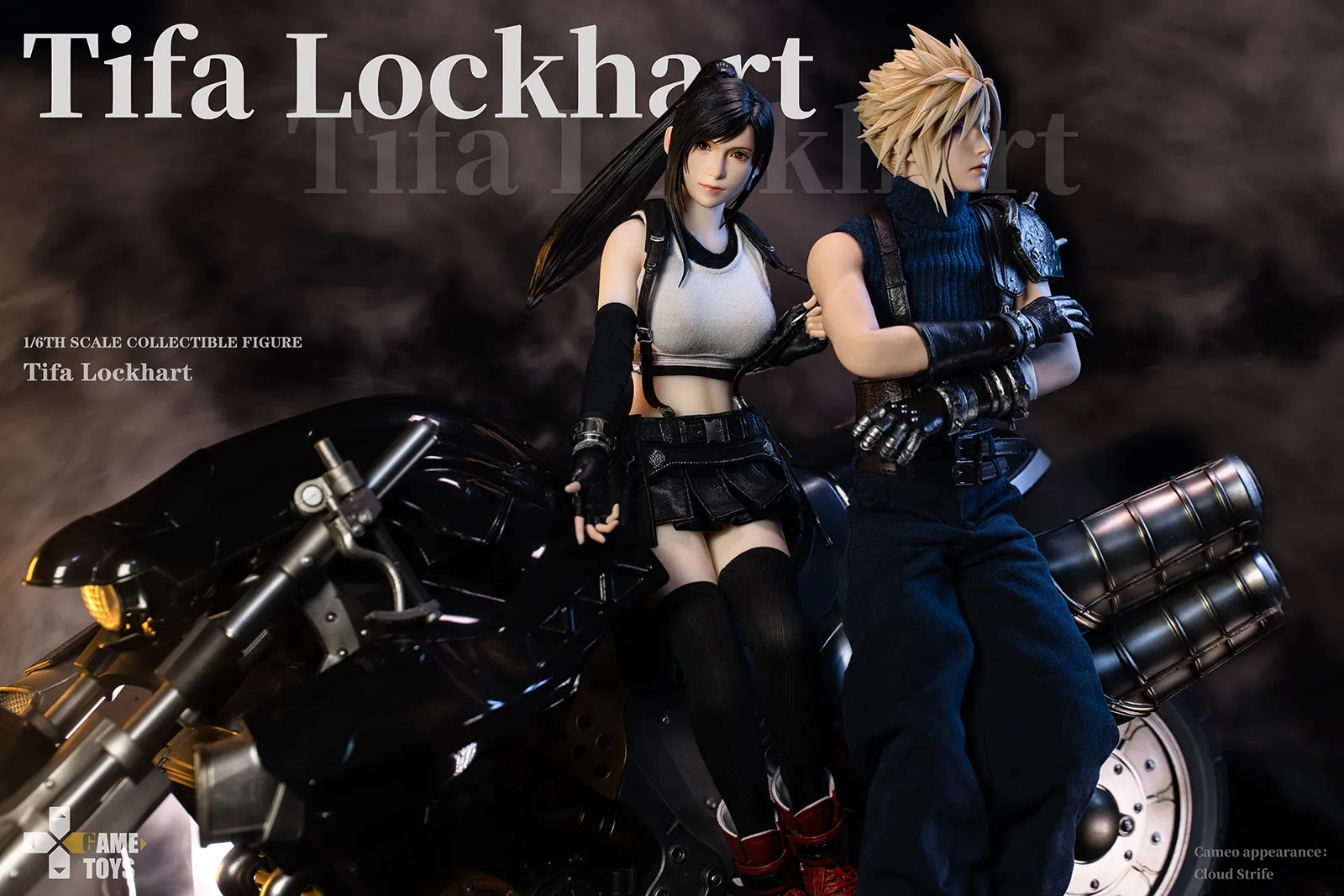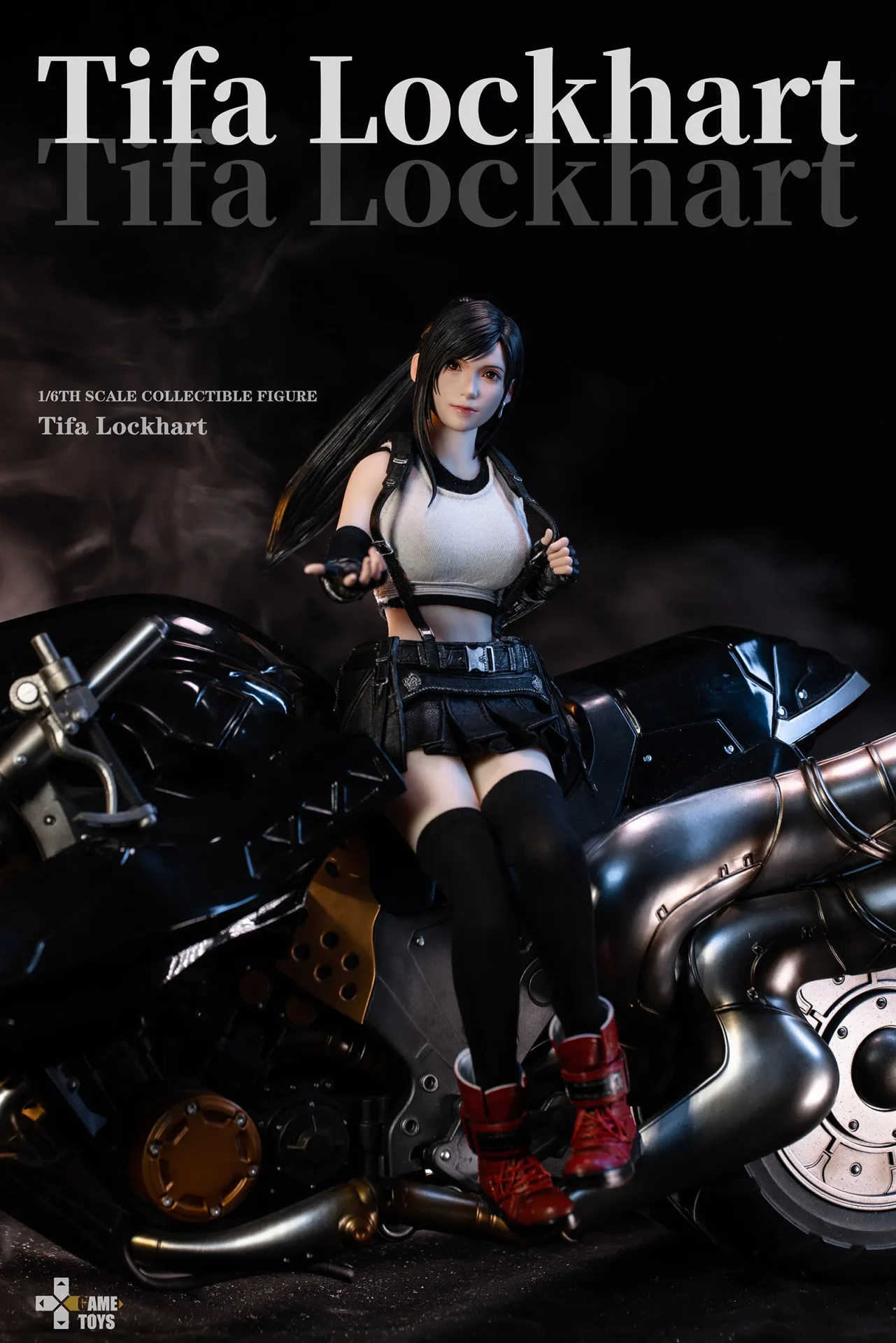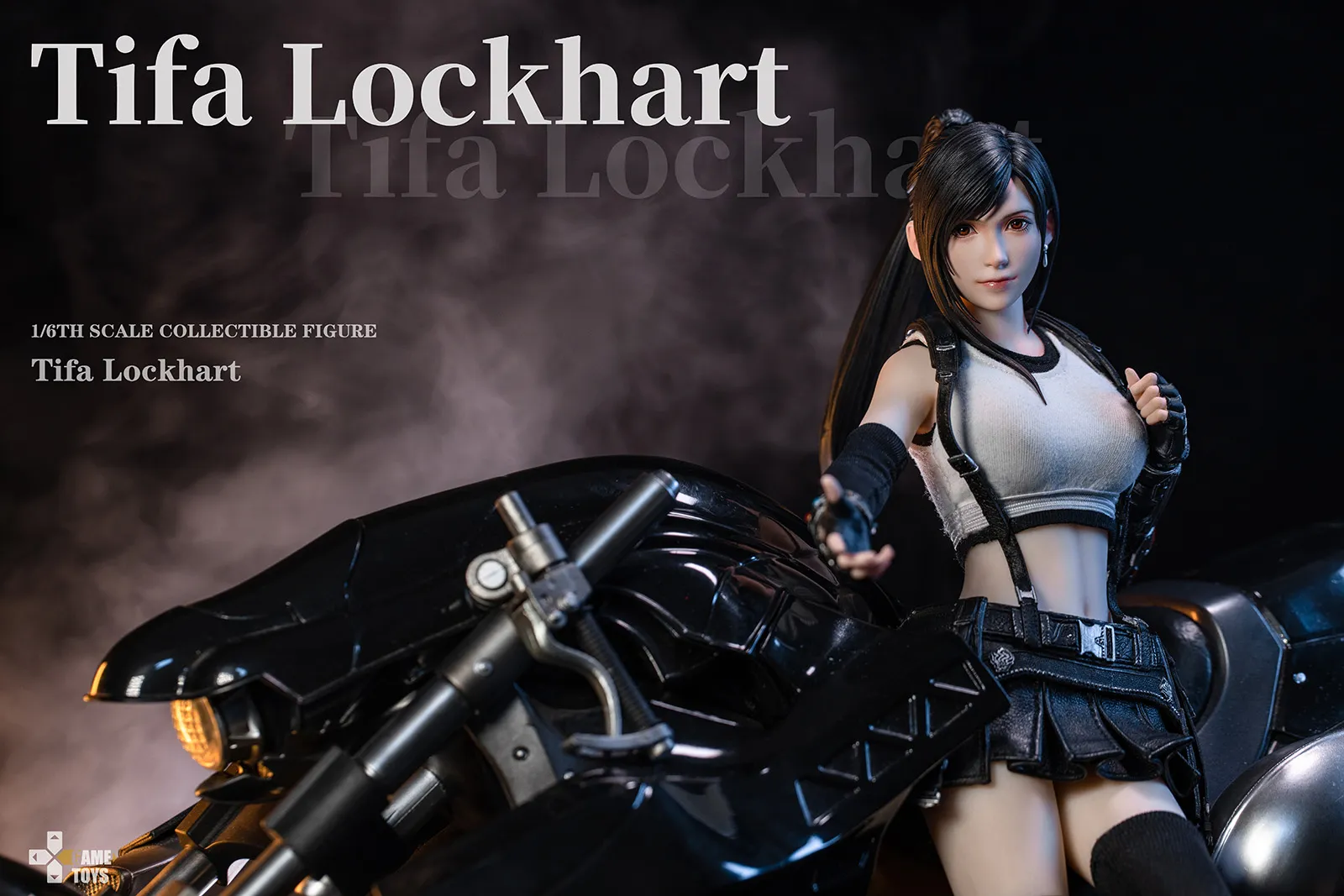 Click here for news on other exciting Final Fantasy products!