Hu Tao – Imagination Studio
Hu Tao – Imagination Studio: Imagination Studio has started pre-orders today for one of their newest creations.  From the popular Genshin Impact series, it is Hu Tao!. It comes in two versions: the game-original design and the elegant SeSe Qipao design, and the Qipao version can even be undressed!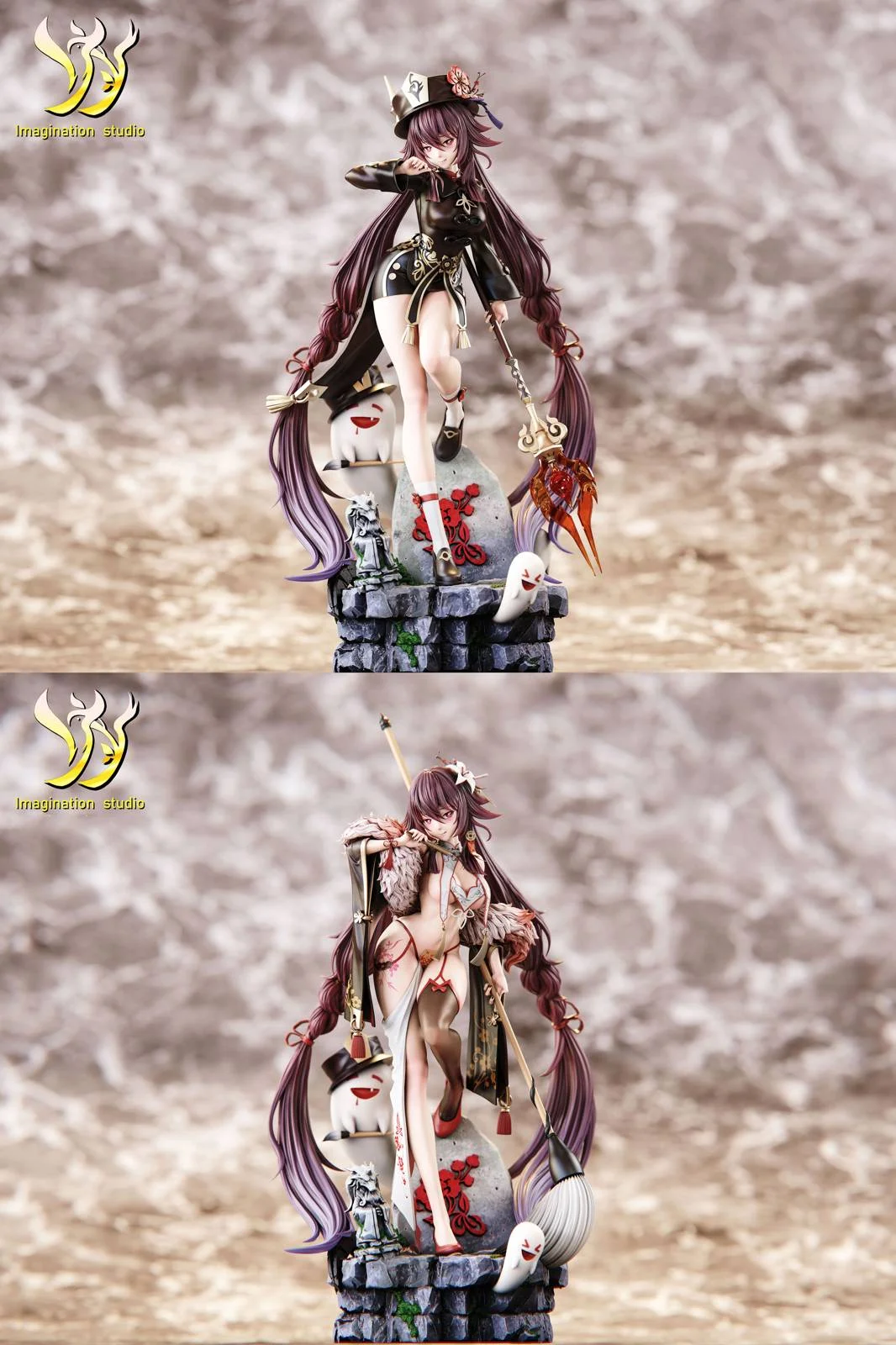 This Hu Tao statue stands at a height of 33 centimeters, boasting a more alluring figure compared to her in-game loli appearance. With long, slender legs and a captivating, curvaceous waistline, it's quite a sight to behold.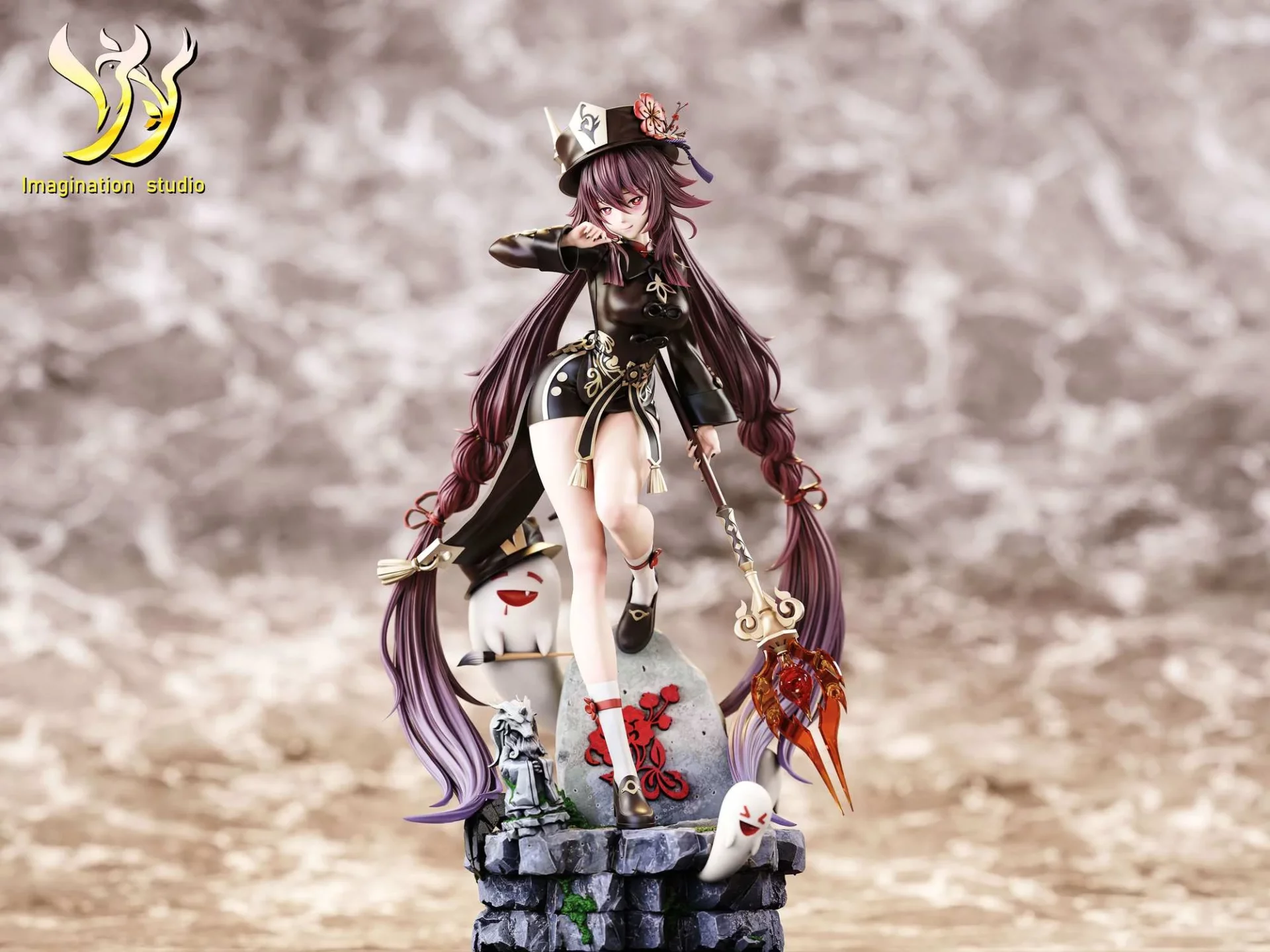 The original design version may not undress, but the feeling of the tightly fitting black skirt adds a unique charm! Furthermore, Hu Tao's captivating eyes and the mischievous expression on her face give the impression that she might just swallow the Traveler whole.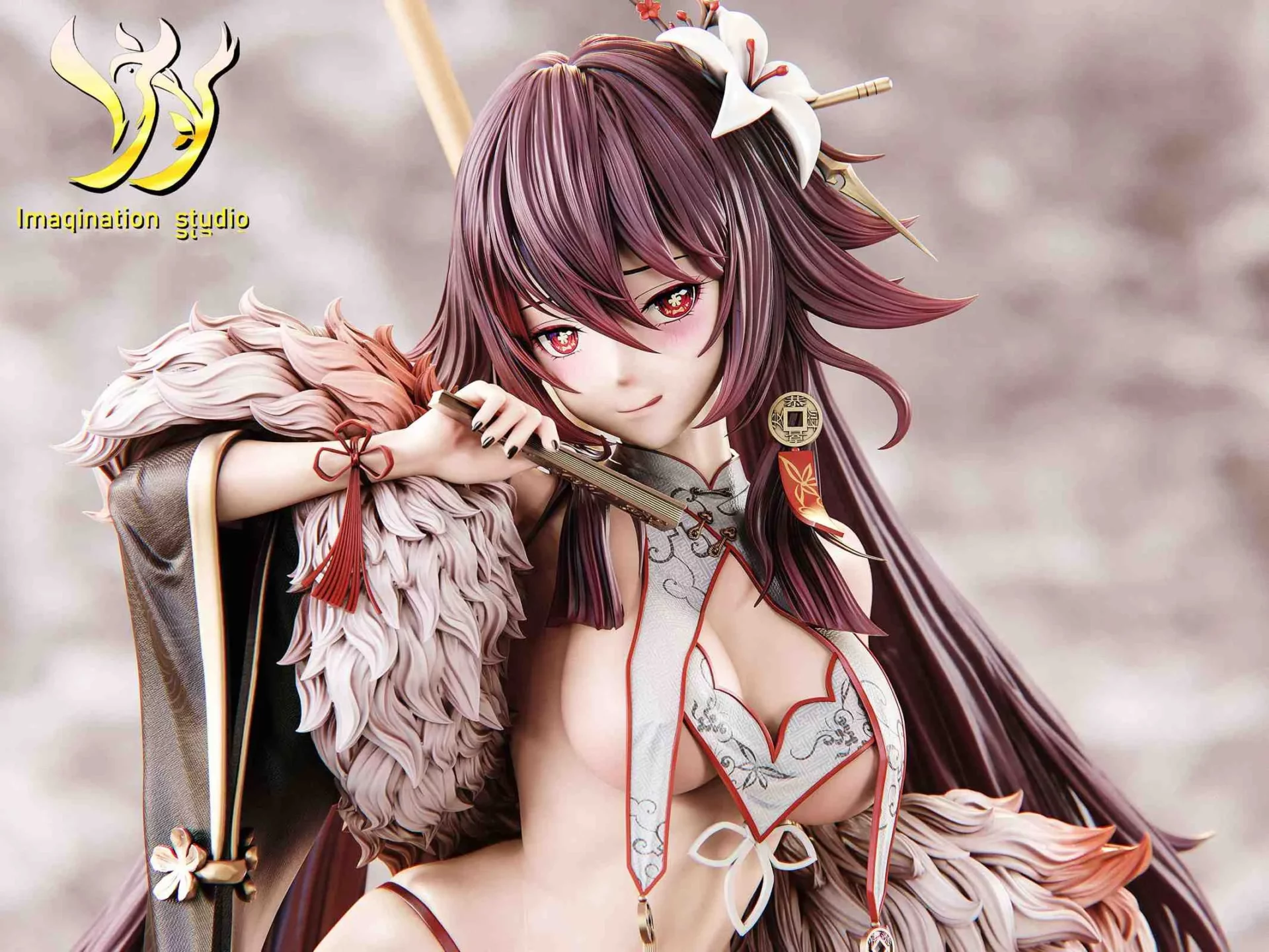 In addition to the original design, the Qipao version of Hu Tao is even more stunning! Her large paintbrush and fur shawl are distinctive features. The brand has also included both black and white stockings to satisfy various preferences.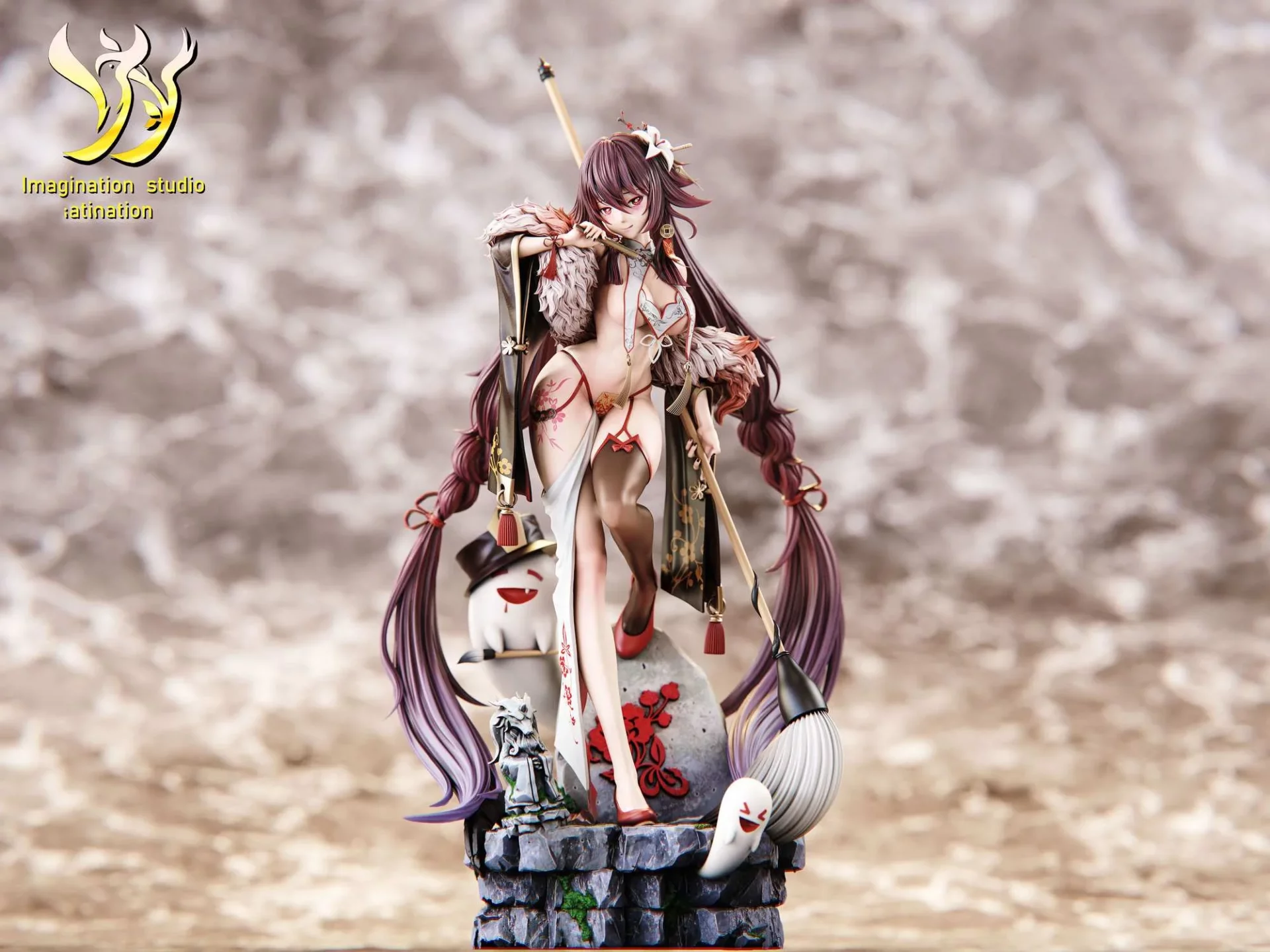 The Qipao Hu Tao holds a folding fan, copper coin earrings, and other intricate details. The clever design of the hollowed-out lampshade on her chest adds to the overall appeal. Even without undressing, the fabric's texture and the skin beneath can be easily admired.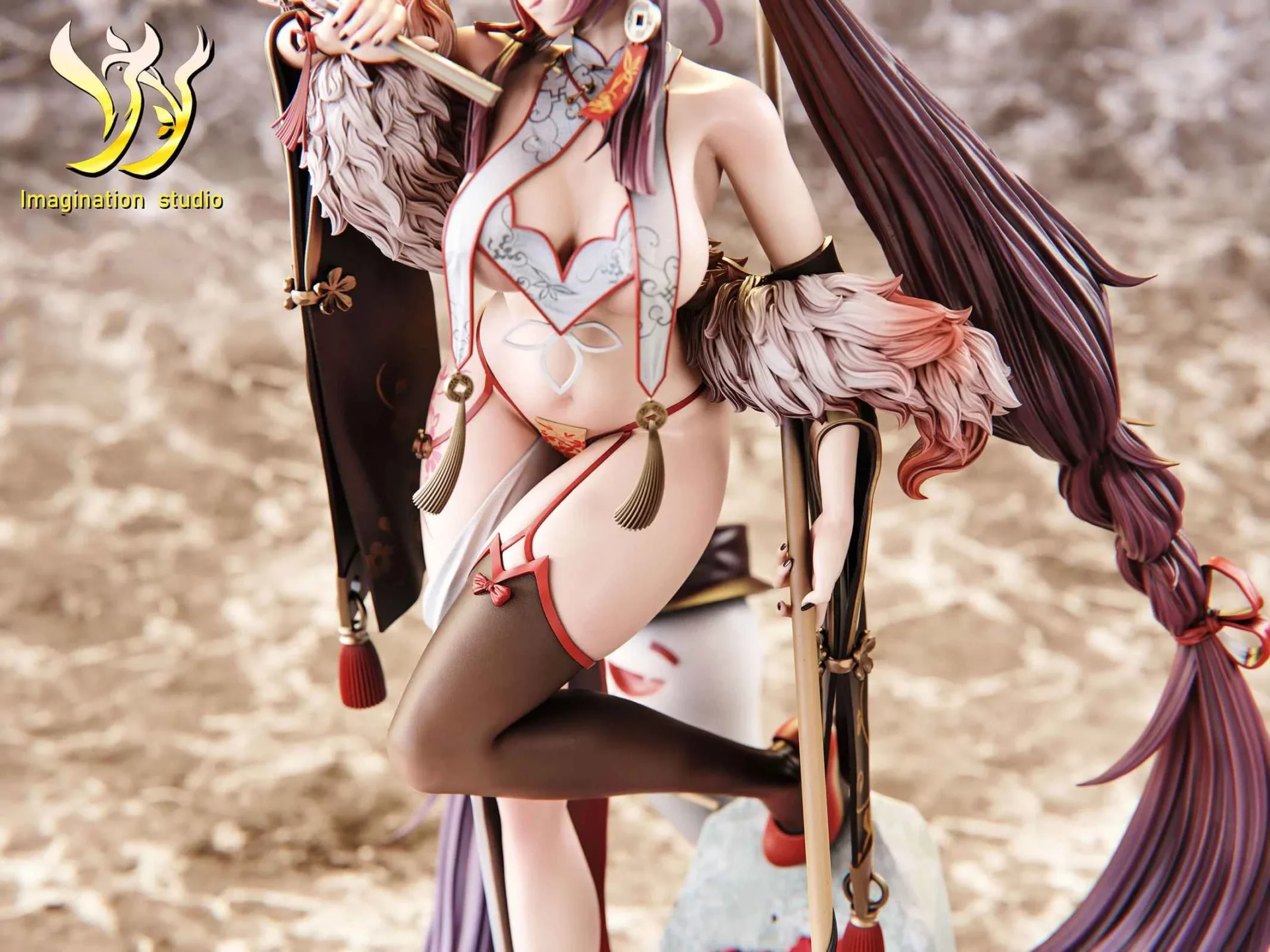 This Qipao version allows undressing both the upper and lower parts, showcasing a richly detailed depiction alongside the seductive figure of the young girl, making it arguably the most charming and alluring Hu Tao statue to date!  If you are fan of Hu Tao and/or Genshin Impact, take action now!
Click here for news on other exciting Genshin Impact products!