Implacable – Dodomo Studio
Implacable – Dodomo Studio: Dodomo Studio continues their impressive lineup of alluring figures.  This time, they have opened pre-orders for this Implacable figure from Azur Lane, featuring a voluptuous nun with massive breasts that makes it quite appealing!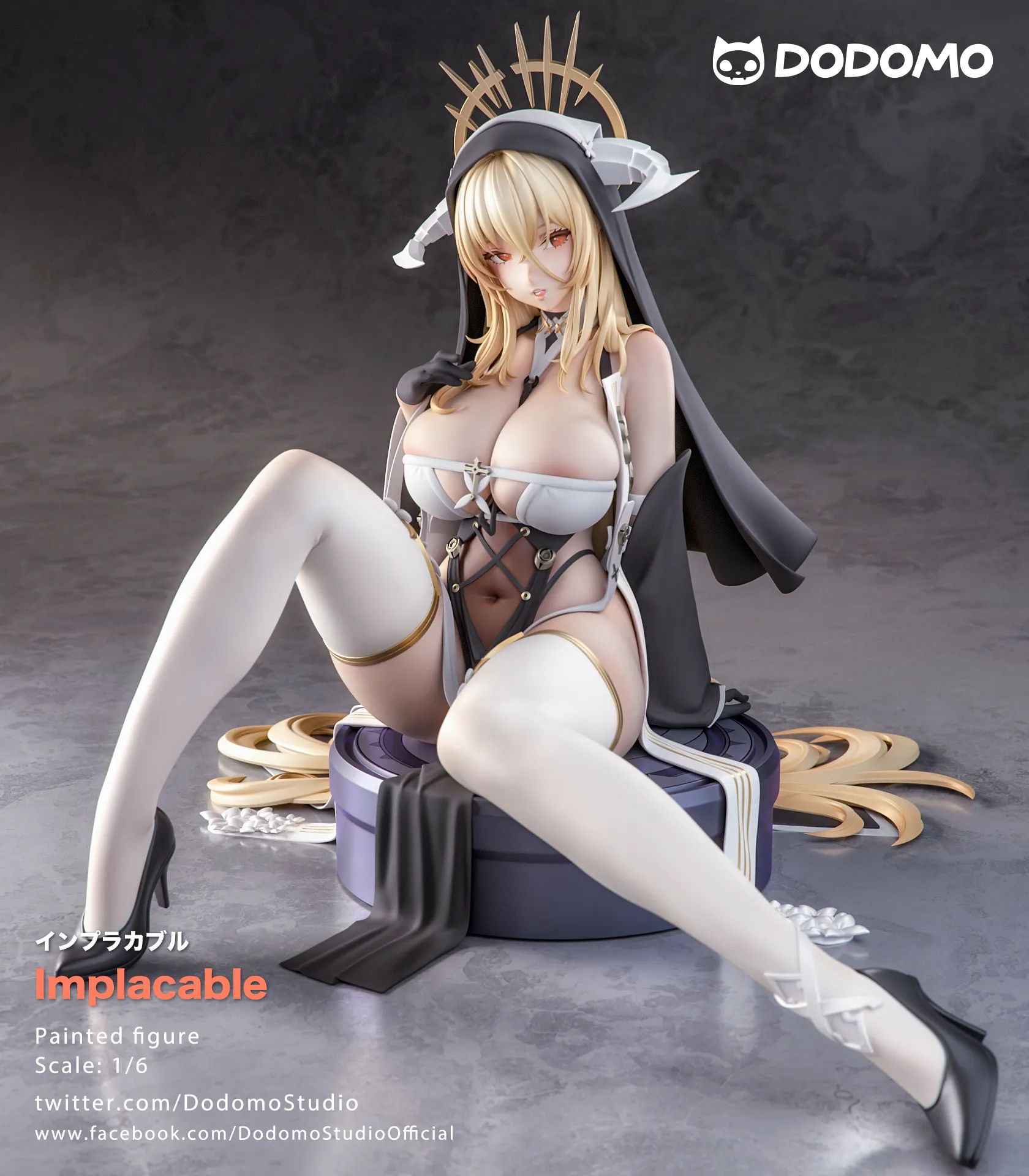 This 1/6 scale Implacable stands 19.5cm tall, with a black and white nun's habit and a halo representing purity on her head, contrasting alluringly with her curvy and juicy body that draws the eye.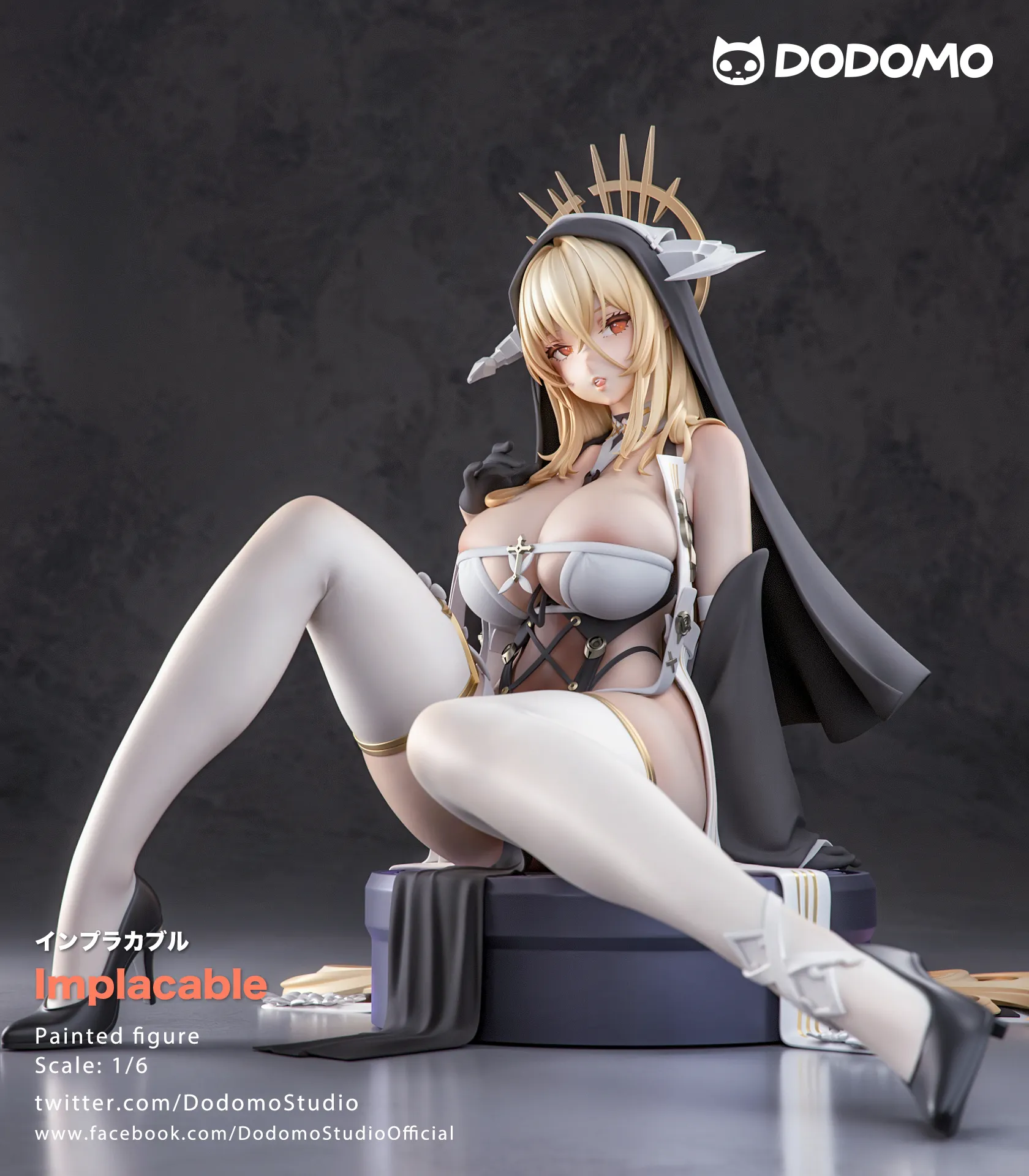 Even in regular form, Spite's disproportionately large "pecs" are overly provocative! Add in the tight, flesh-squeezing lamp design, and we can only censor things here for propriety's sake.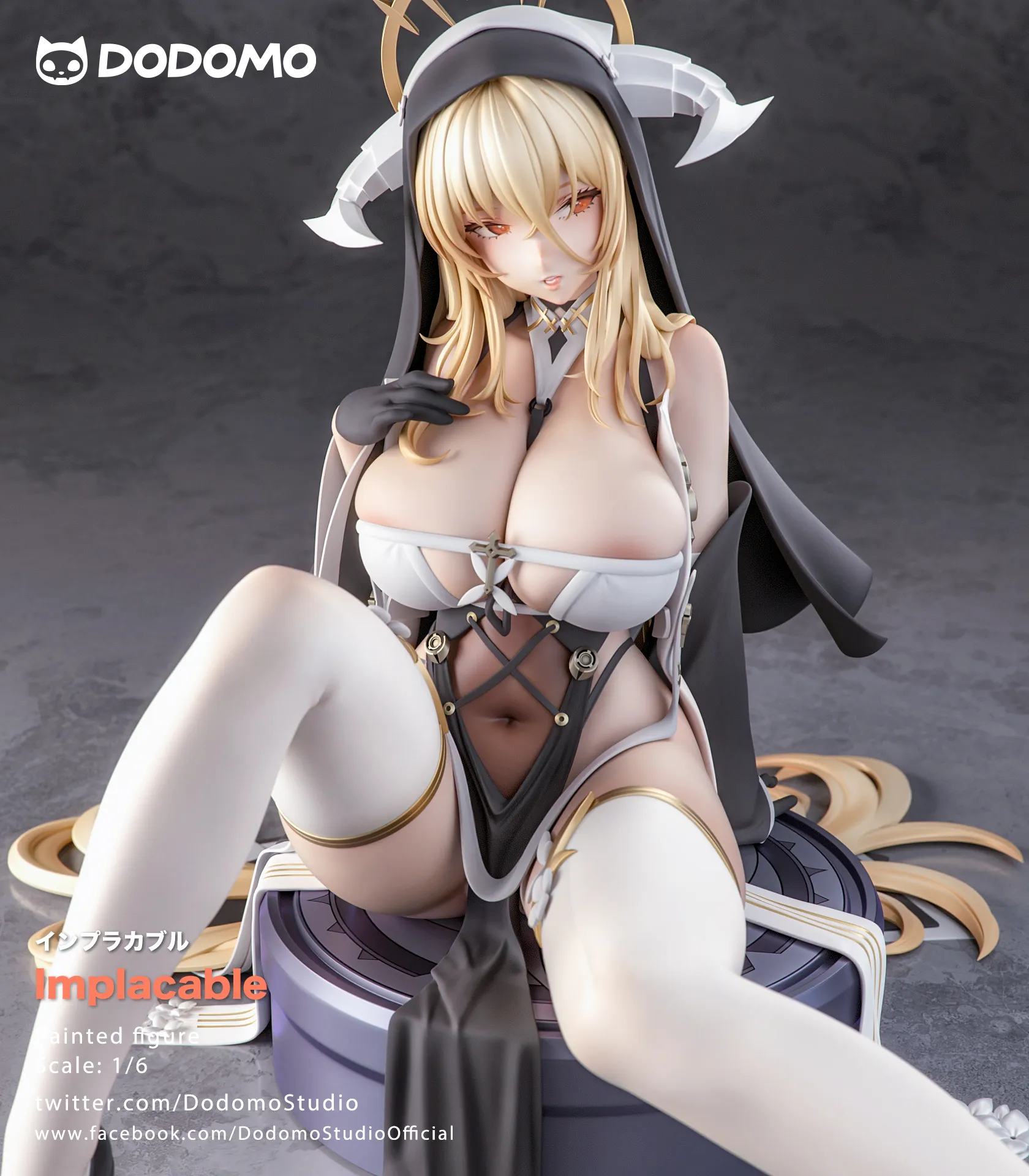 The skin-burying harness straps are the finishing touch, working with the bondage aesthetic to create an extremely soft and bountiful visual impact. Spite's cold yet faintly tantalizing gaze is also splendid, paired with a light lip-licking expression – please allow me to wholeheartedly sink into your ample bosom!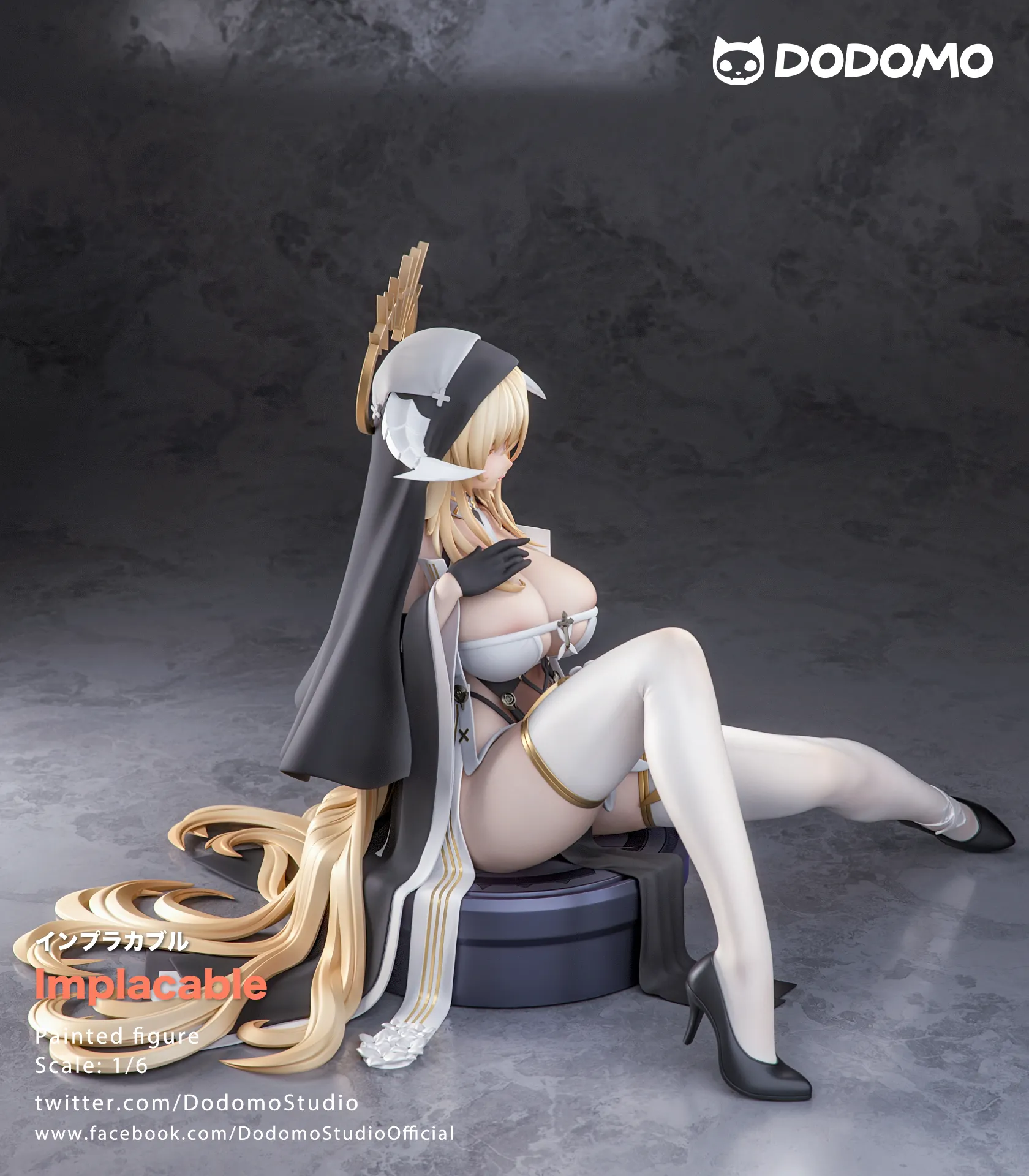 Although a seated pose, Implacable's leg work remains tantalizingly salacious. Thigh-highs, garters and heels on a holy sister, feast your eyes from every angle.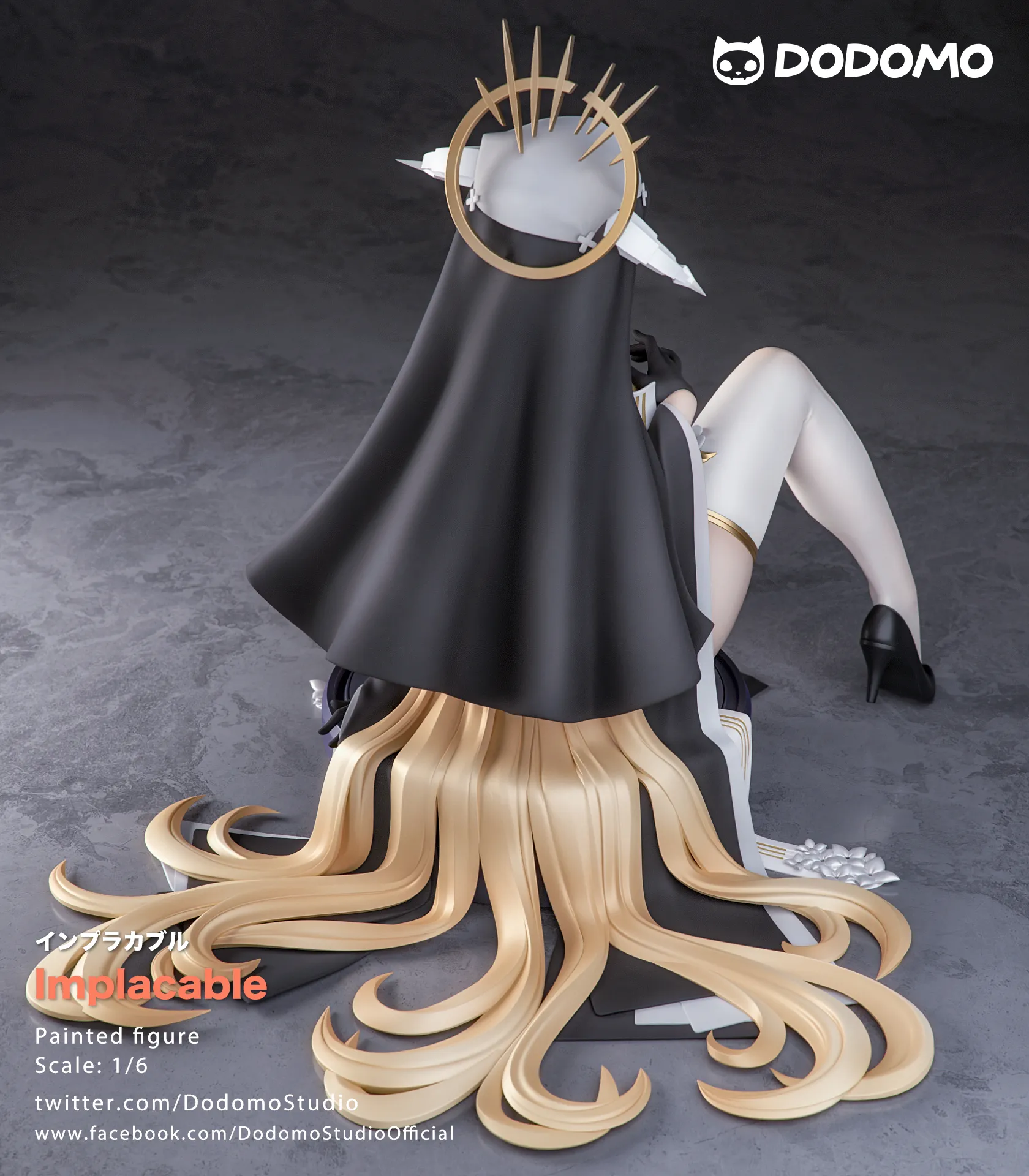 Overall, this is an incredible figure based of one of the newest characters in Azur Lane.  Fans of the series may want to check this figure out!