Ino Yamanaka – STAREXVA Studio
Ino Yamanaka – STAREXVA Studio: Ino Yamanaka is a female character that appeared in "Naruto," and recently, STAREXVA Studio released a statue of Ino Yamanaka in their "Naruto: Shippuden" costume series. Let's take a look at how it performs!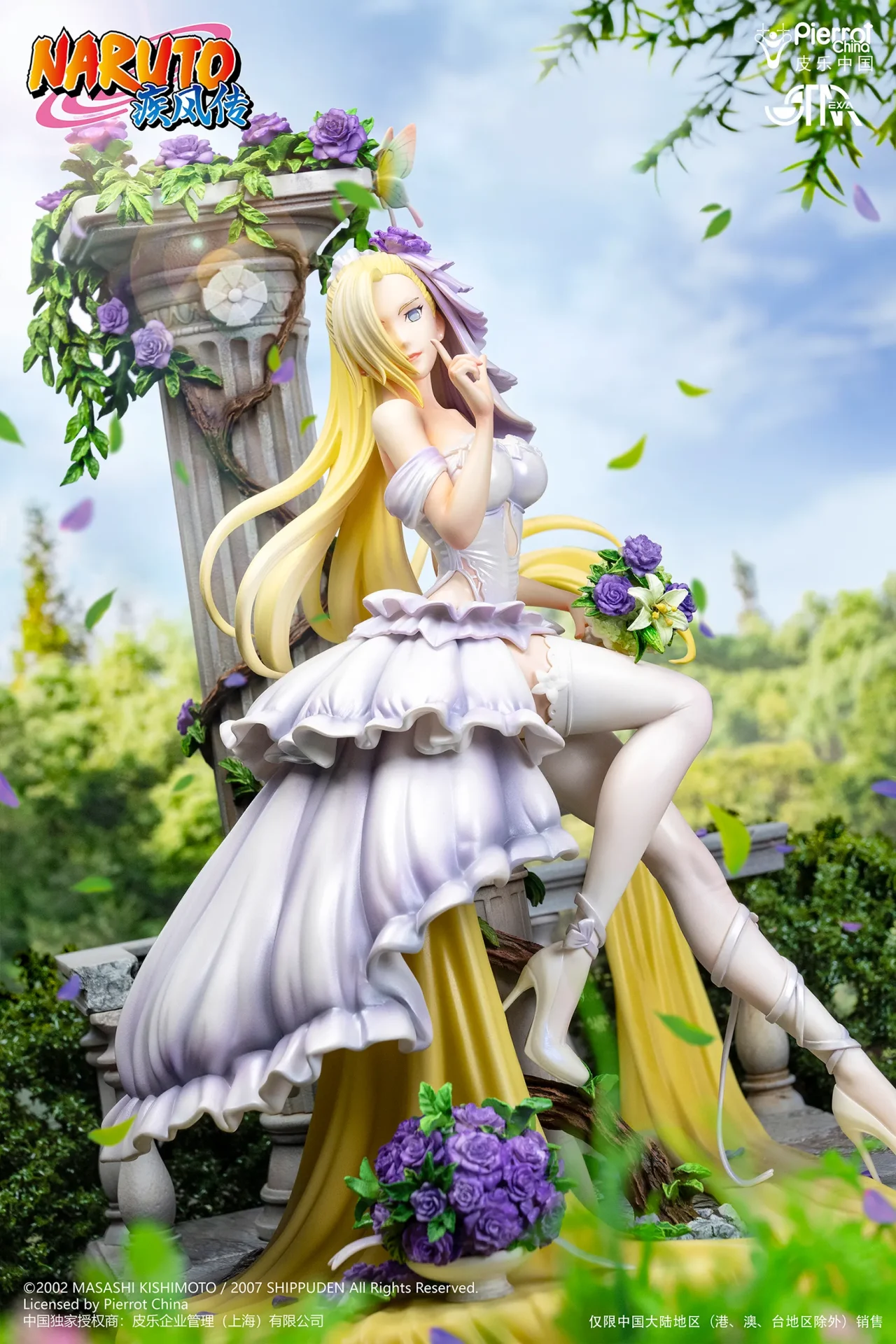 This statue of Ino Yamanaka is officially licensed.  It is also the fourth work in their costume series.  It is made in a 1/7 scale, with a height of approximately 35cm.  In terms of materials, it uses high-quality resin and PU.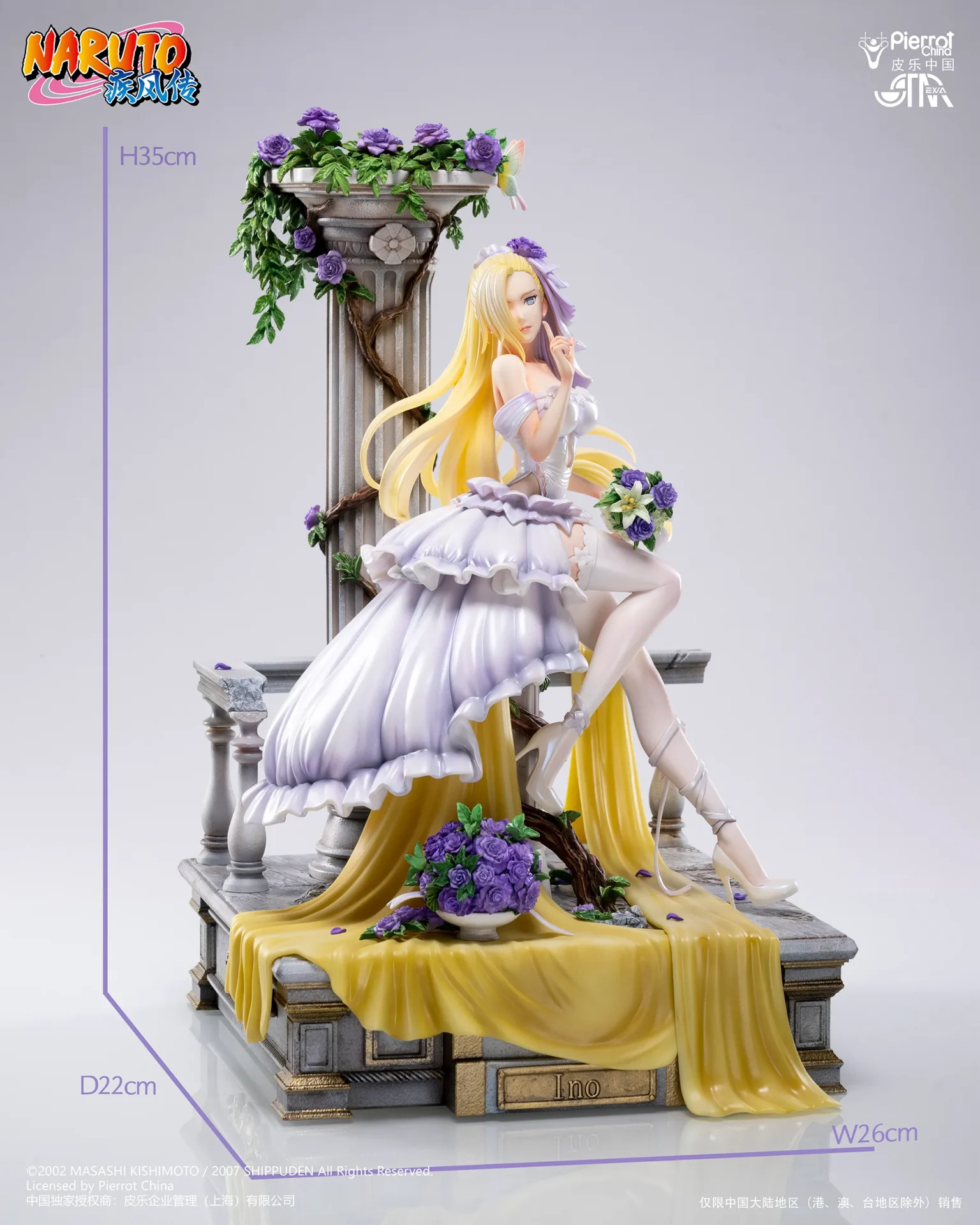 This statue depicts her sitting on a pedestal.  The pose and posture are portrayed quite naturally.  The contour of the legs is also very beautiful.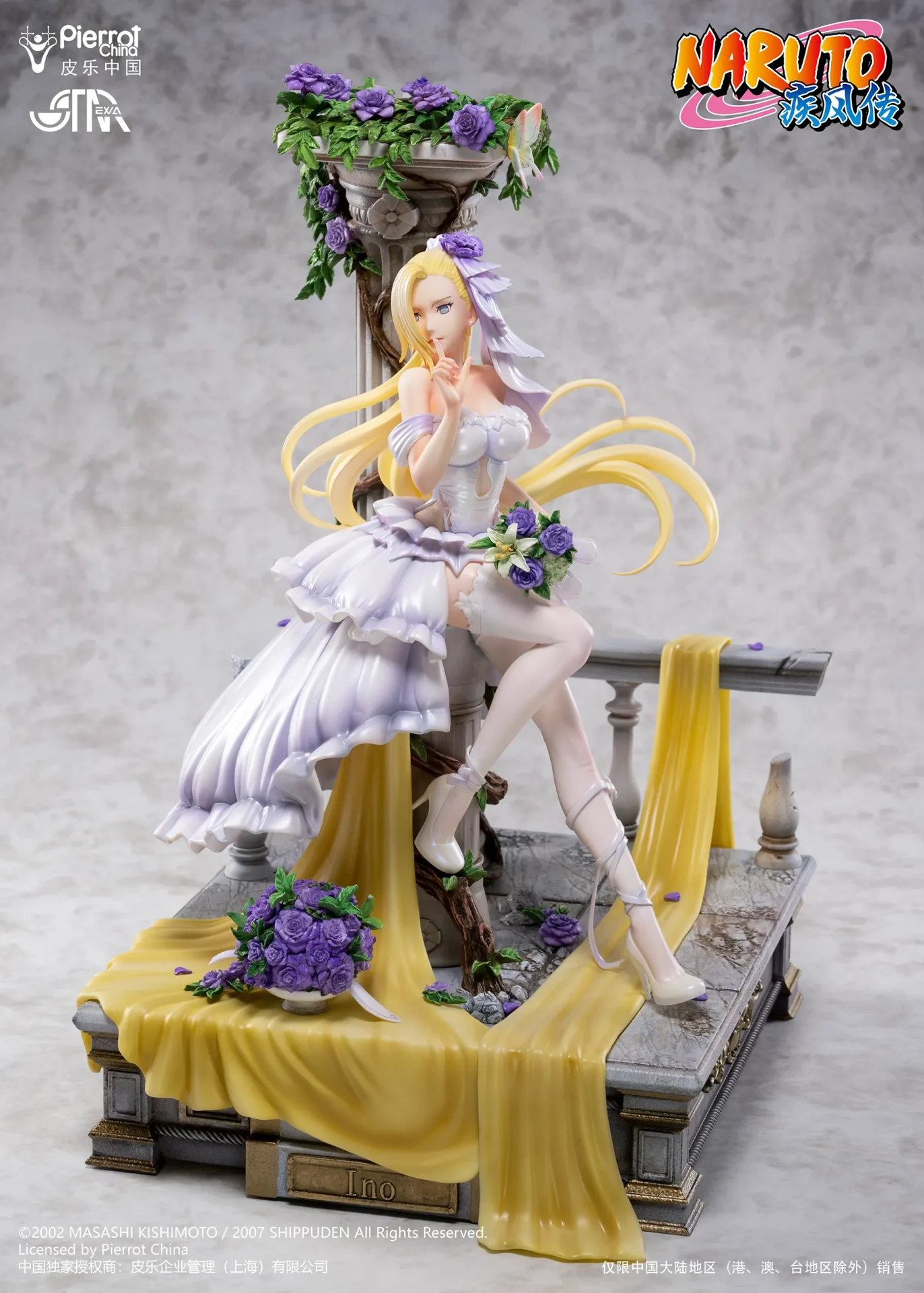 Since it belongs to the costume series, she naturally wears a white dress.  You can see that the style of this costume is quite magnificent.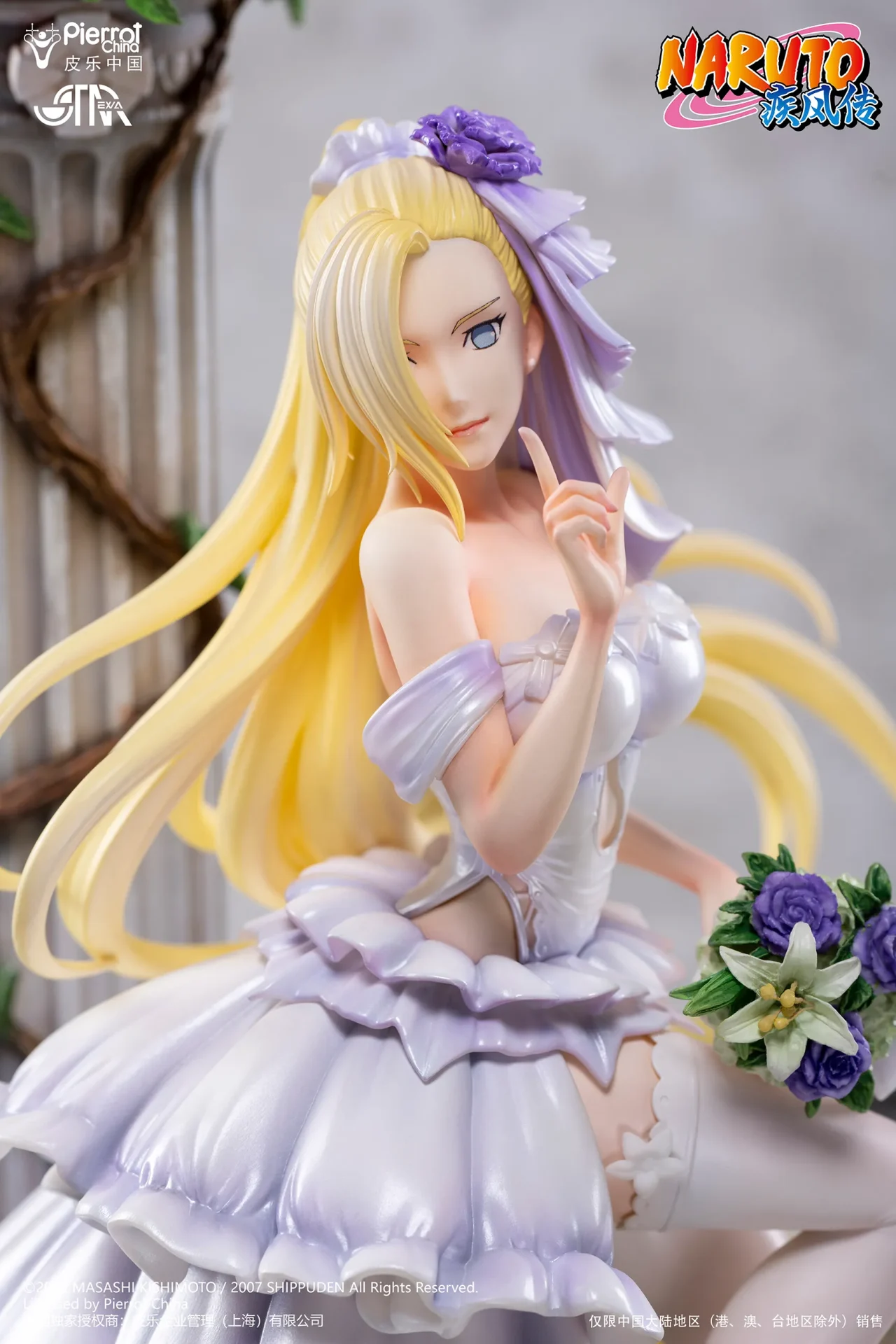 Not only does she have a headpiece adorned with purple roses, she is also holding a bouquet of flowers in her hand.  Furthermore, the paint on the skirt is also very textured.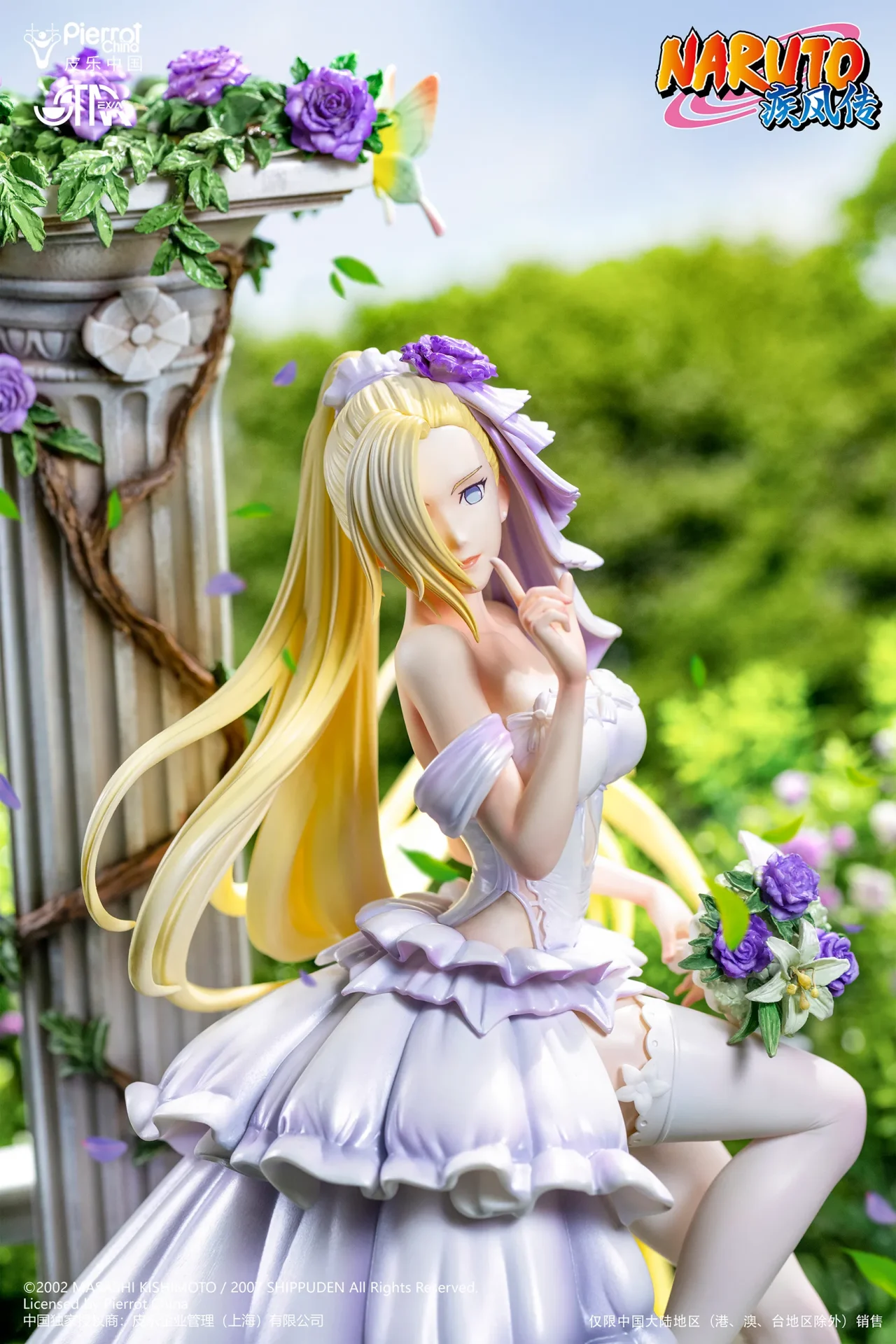 In addition to the realistic details of the folds, a light purple shadow paint is applied.  And of course, the exposed back is sculpted with corresponding muscle lines.  The paint that simulates the skin texture is also well done.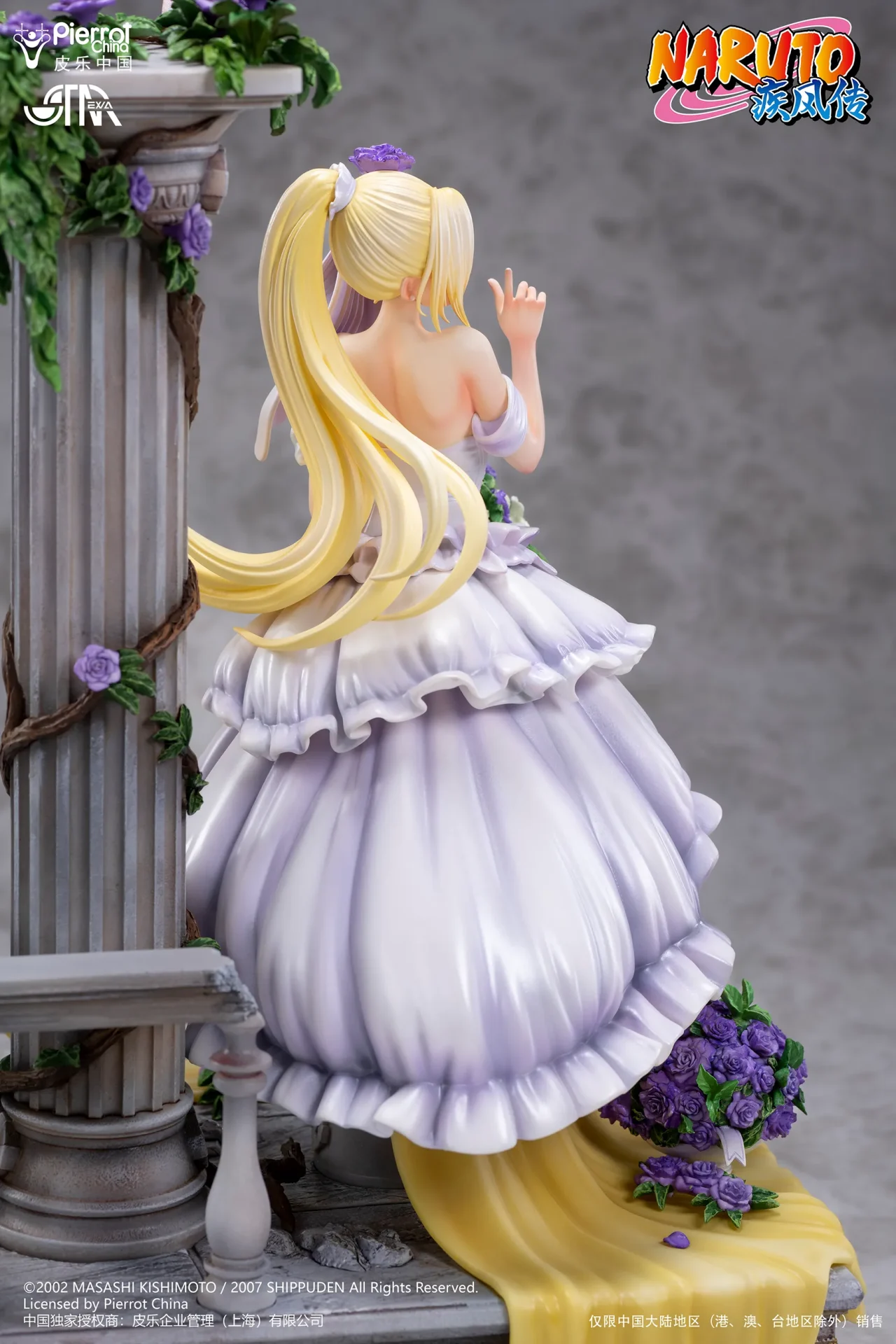 The head sculpt effectively captures the original character's appearance.  The iconic yellow long hair and bangs are faithfully reproduced.  The facial details are also beautifully done.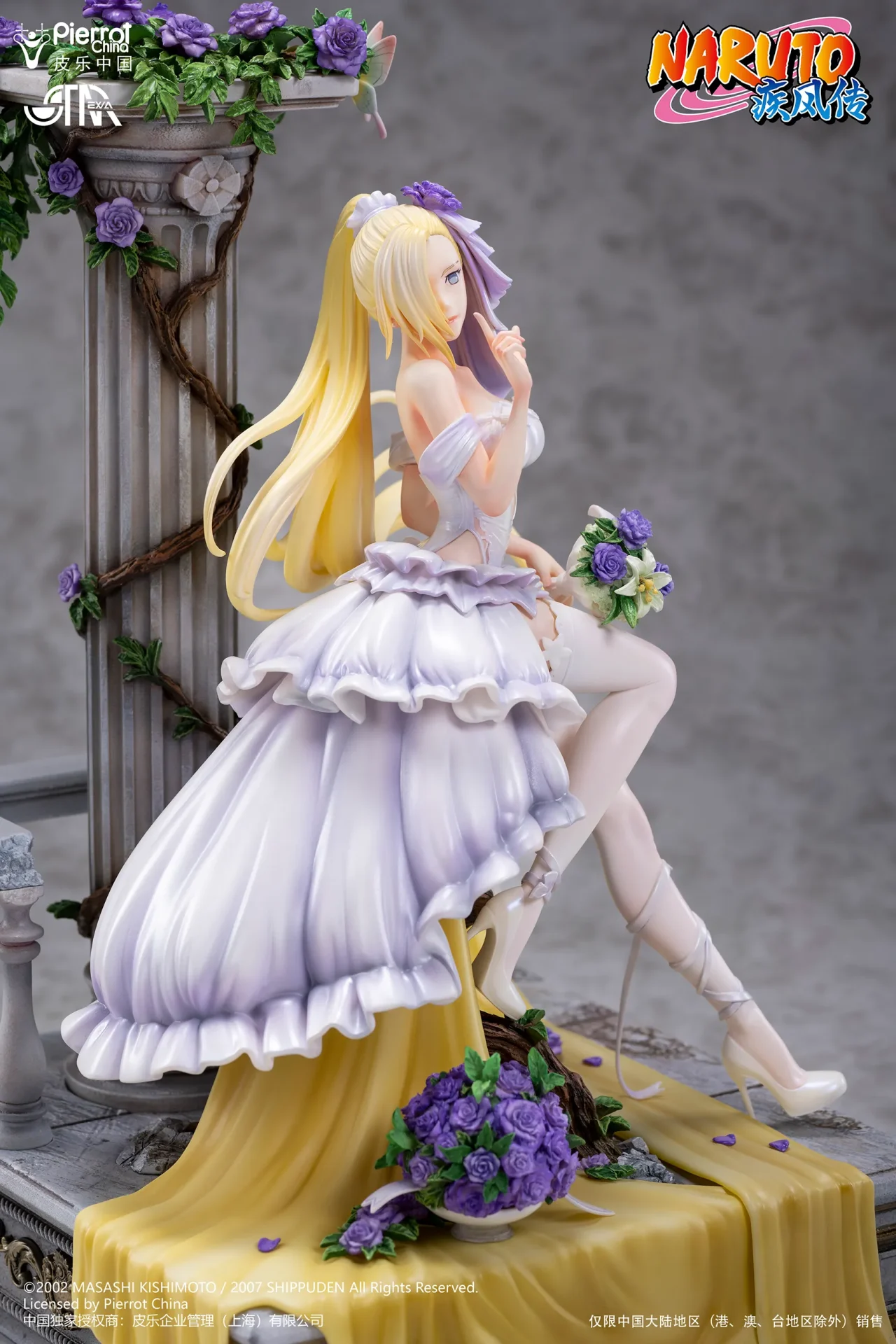 Finally, the design of the pedestal is a major highlight of this product.  On the front, there is Ino's nameplate, along with pillars and railings.  The pillars not only simulate the texture in detail, but also feature vine and purple rose accents.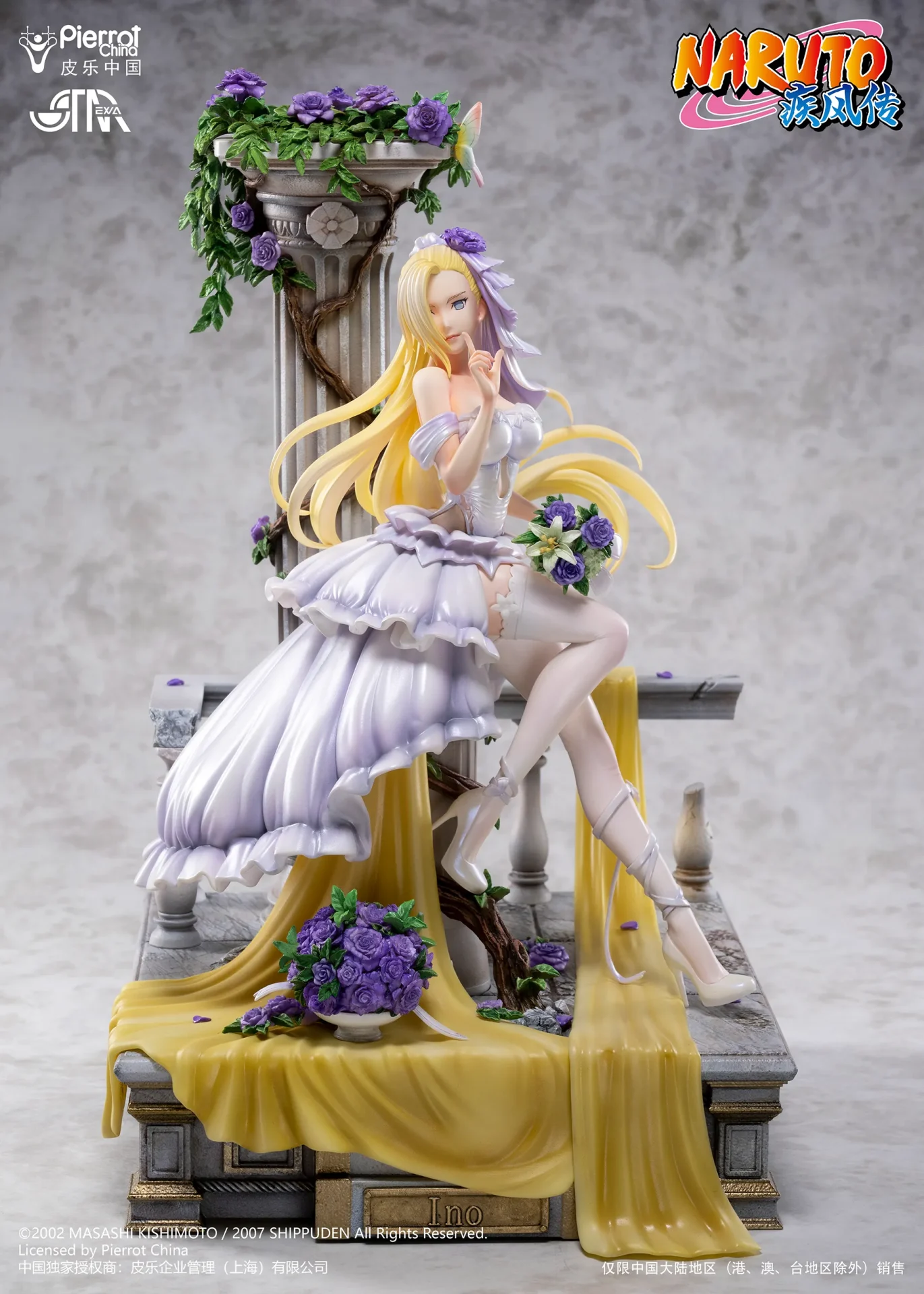 Overall, the sculpt of this statue is indeed very beautiful.  If you are a fan of the character Ino Yamanaka from "Naruto" or if you have collected items from this costume series before, you may want to pay attention to this.