Jewelry Bonney – T-H Studio
Jewelry Bonney – T-H Studio: Jewelry Bonney, a character from the Japanese manga "One Piece" and its derivative works. Nicknamed the "Big Eater." Captain of the Bonney Pirates. One of the Eleven Super Rookies who reached the Sabaody Archipelago. She is one of the members of the generation known as the "Worst Generation," with a bounty of 320,000,000 berries.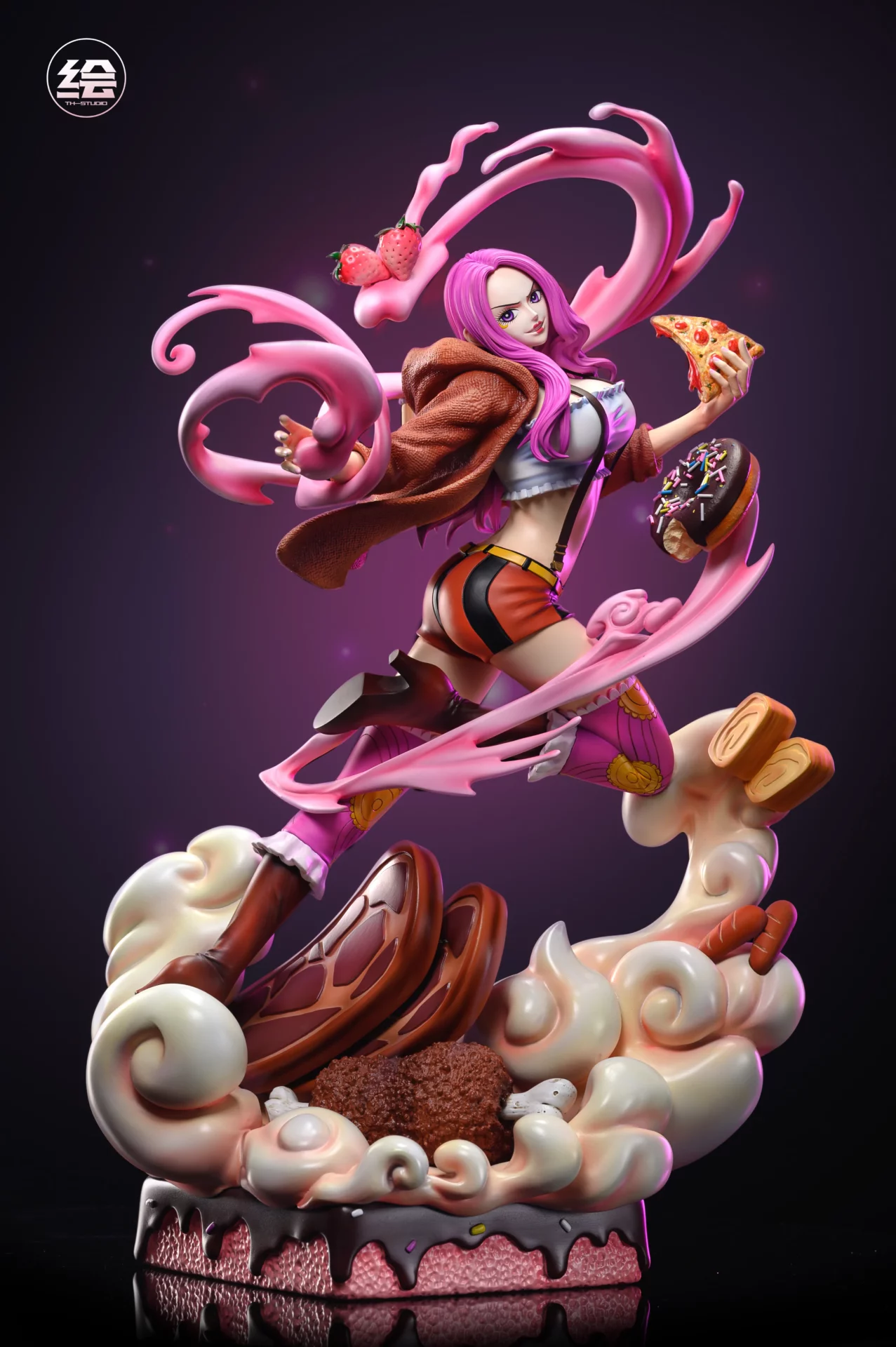 Ponytail with pink hair, wearing denim overalls shorts, a white short-sleeved shirt, brown knee-high boots with short heels, and sporting heart-shaped lipstick – this young lady, just like her title suggests, is a big eater, and she never lets go of food in her hands.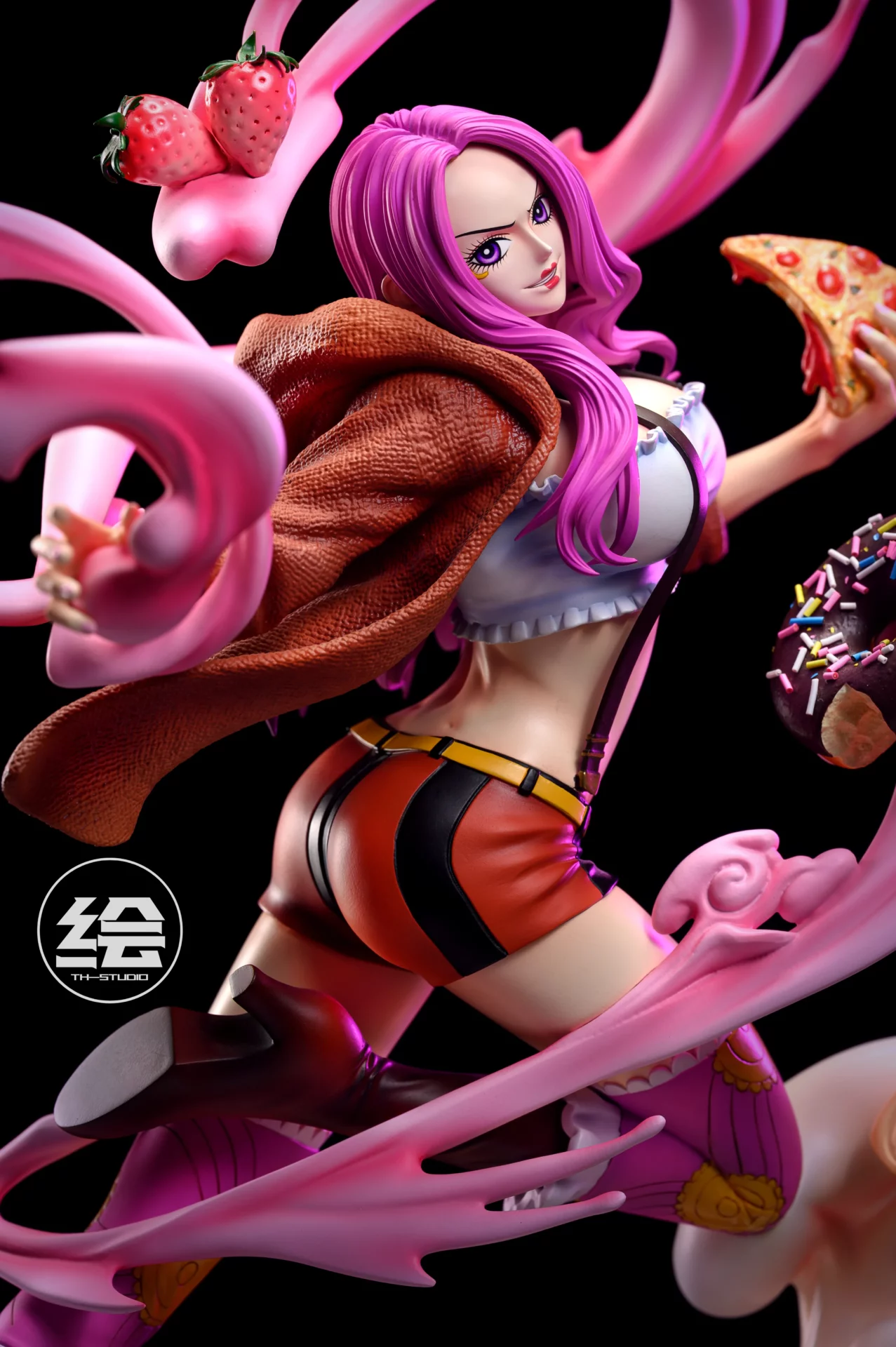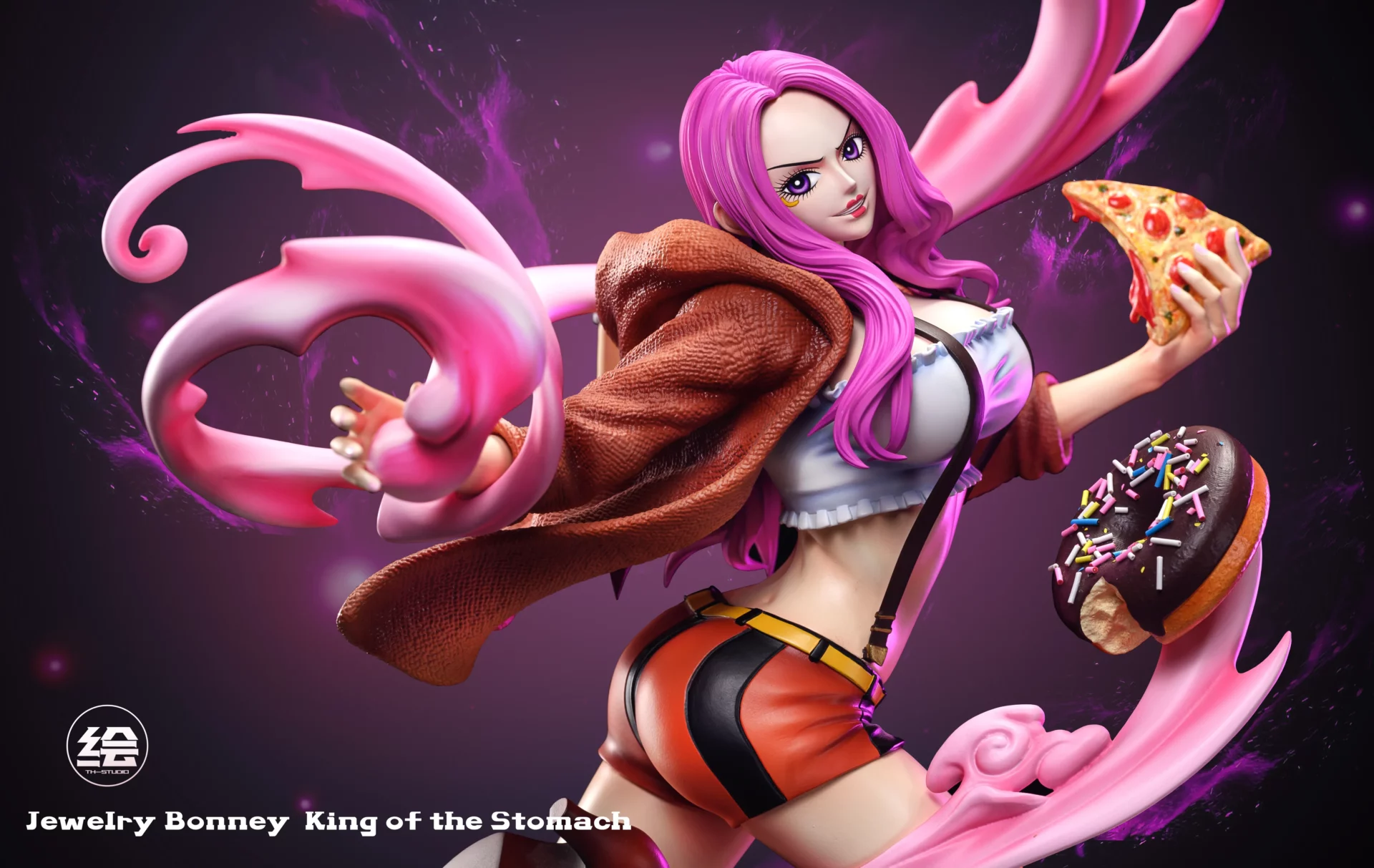 Taking a closer look, her charming eyes, petite mouth, and rosy cheeks make her features very lively. Some shading has been applied here to enhance the three-dimensional effect.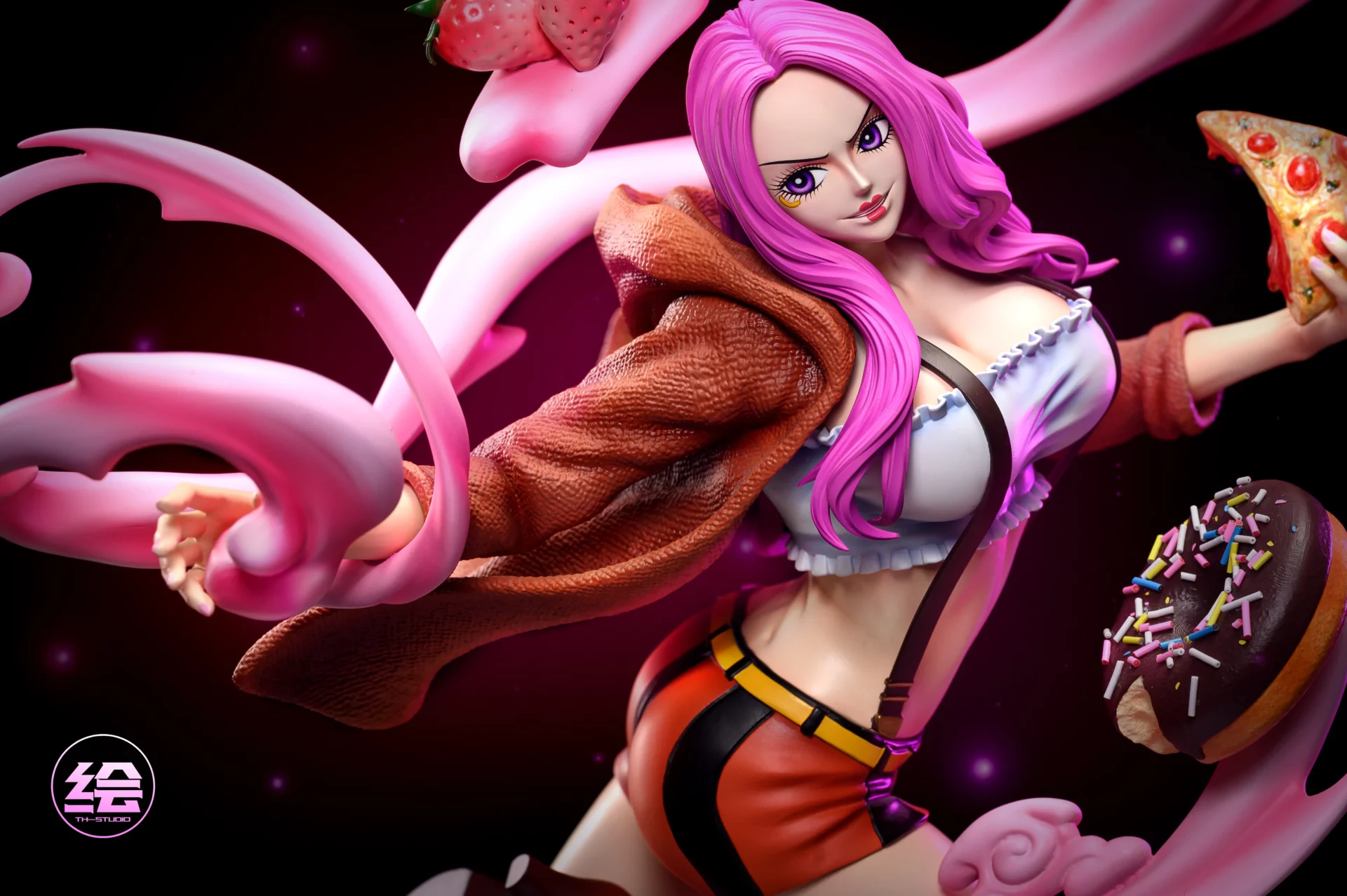 The attire is detailed, especially the layered effect of the skirt. Not only are the folds intricately depicted, but there's also a gradient shading treatment.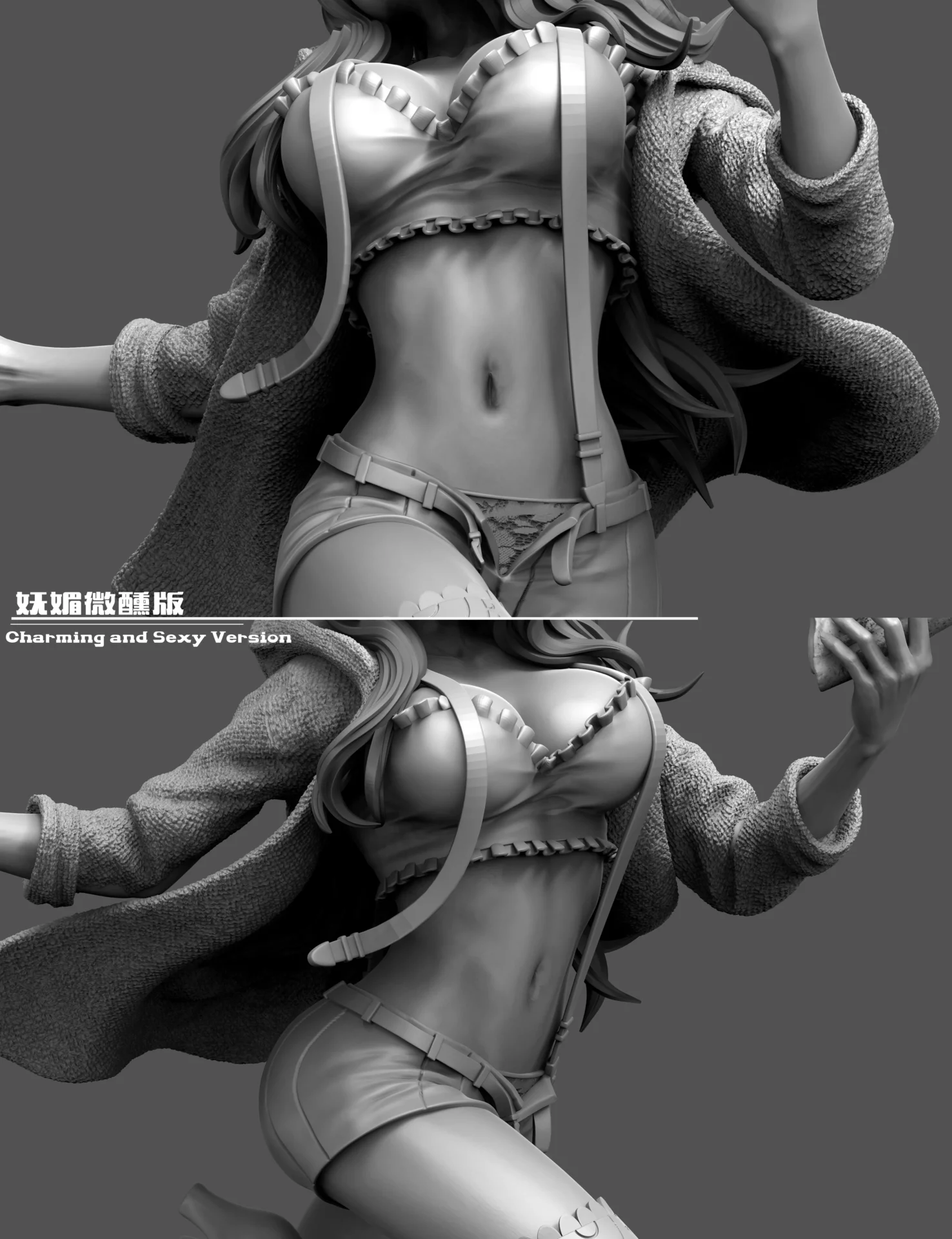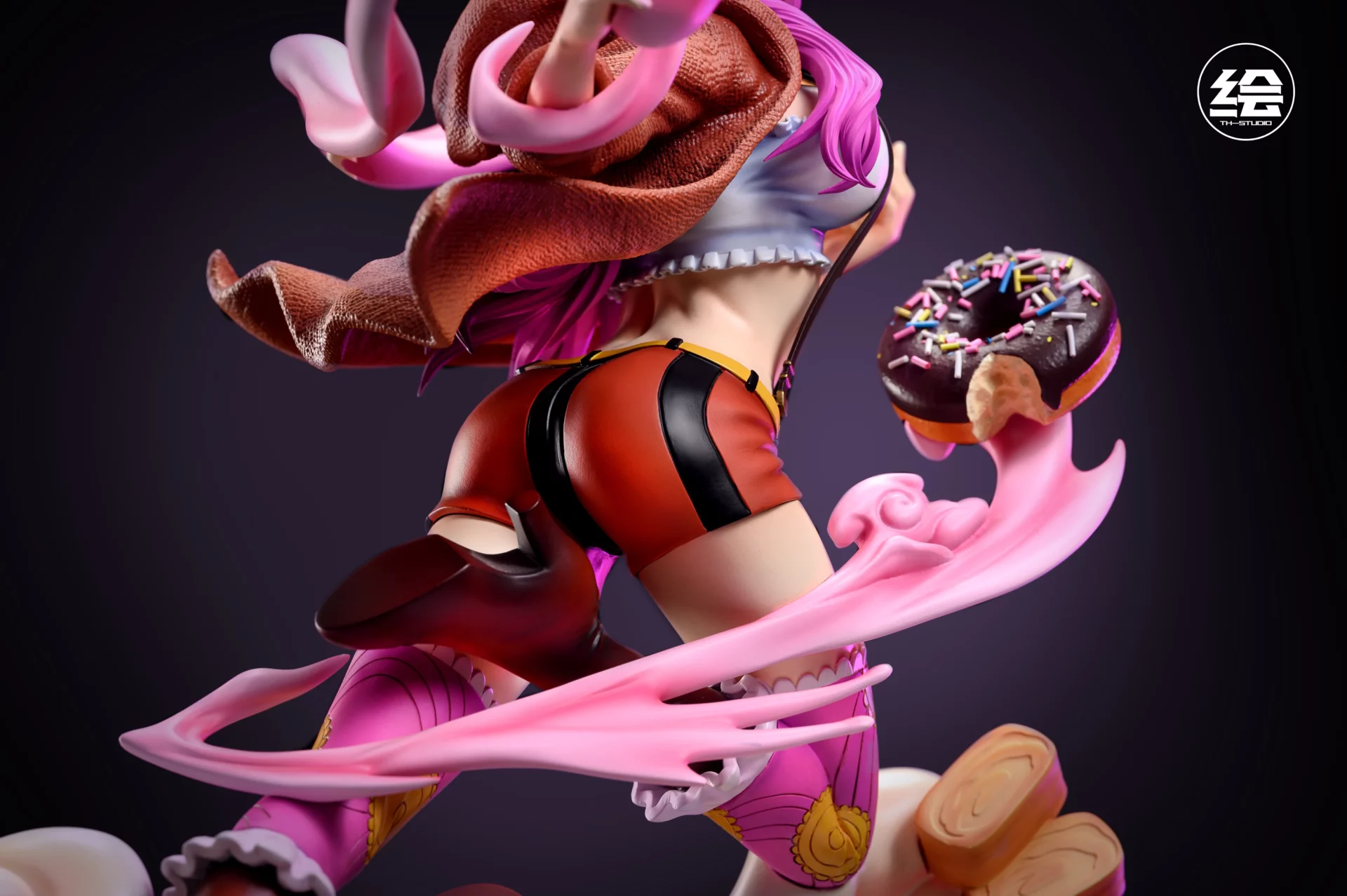 The pizza in her hand, the doughnuts around her, along with cream and strawberries – these elements all convey that Ace is a big eater, never parting ways with her food, rivaling Luffy in terms of appetite.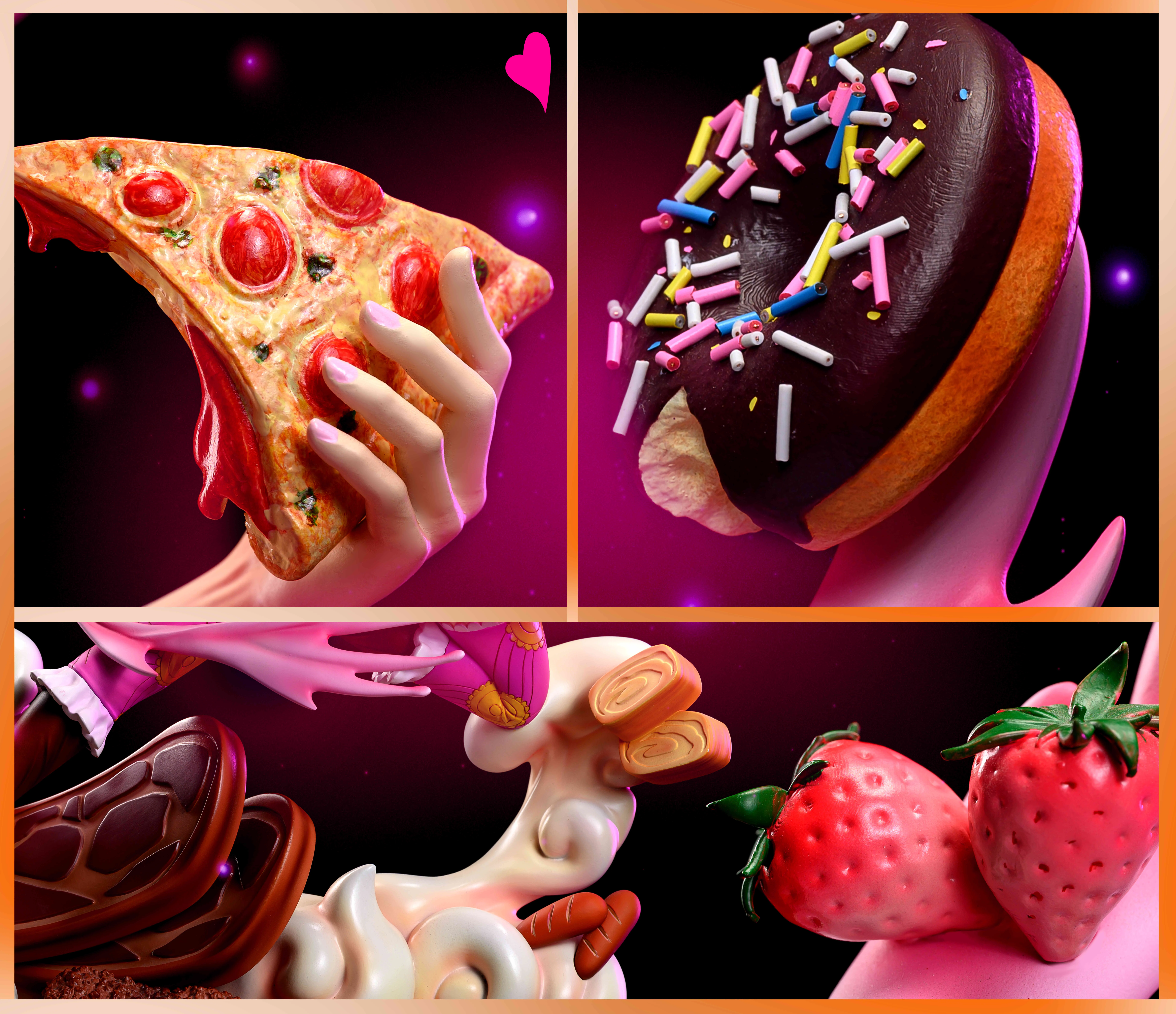 It's worth mentioning that for those who pre-order, the studio will give away a special token – a small figure of Little Jewelry Bonney.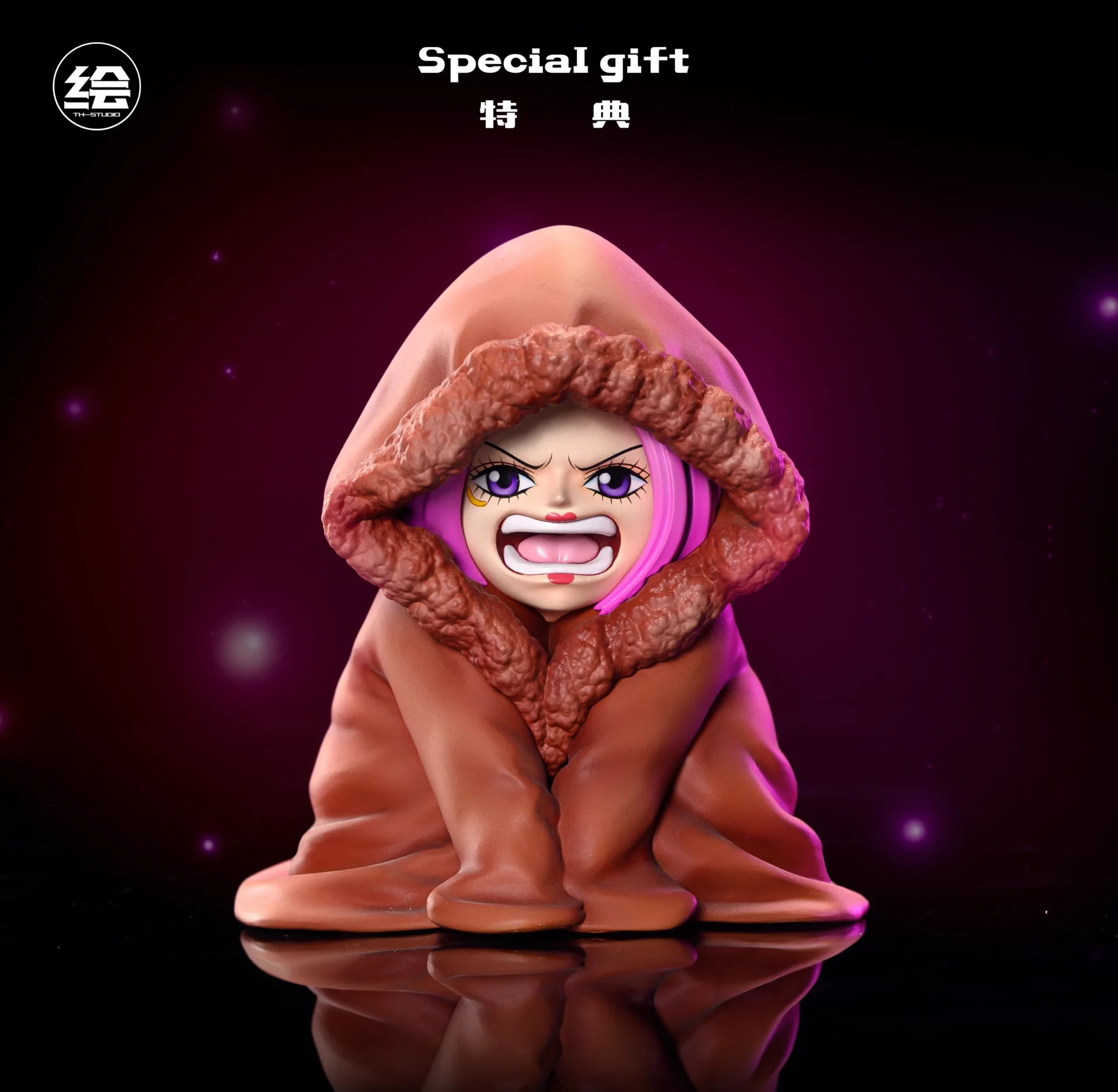 Alternatively, for those who love Little Jewelry Bonney, you can also purchase it separately.