Killer Bee – Iron Curtain Studio
Killer Bee – Iron Curtain Studio: Iron Curtain has launched a new character in their line up.  Introducing from the Naruto series, it's Killer Bee, featuring a flashy style complemented by the "Lightning Release Swords." It can be said that this is currently the most handsome Killer Bee work!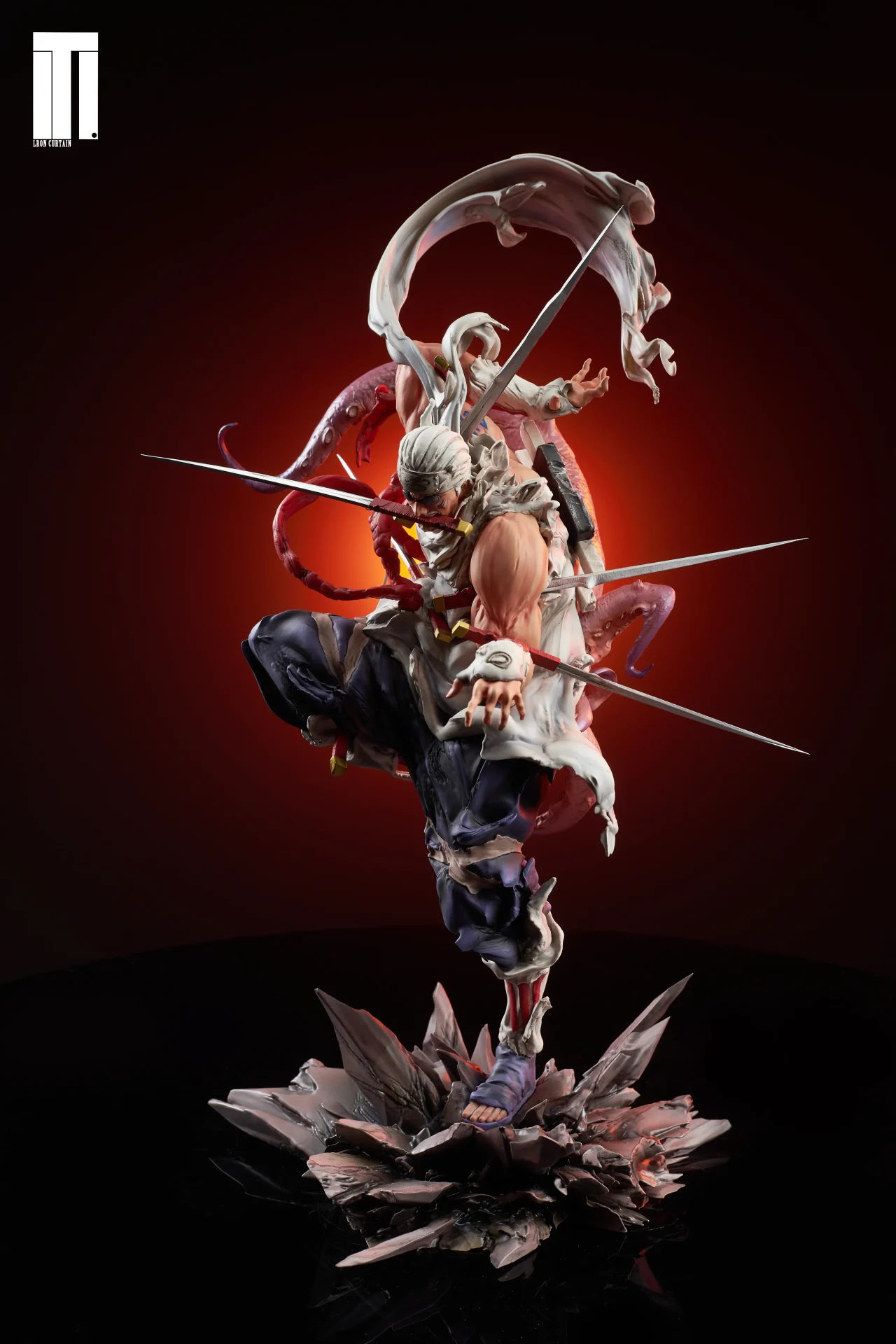 This Killer Bee figure is 40 centimeters tall, making it the tallest figure in the Iron Curtain Naruto series. Compared to the static poses of the previous figures, the dynamic and agile stance with one foot standing and the "Acrobat" technique makes it truly eye-catching!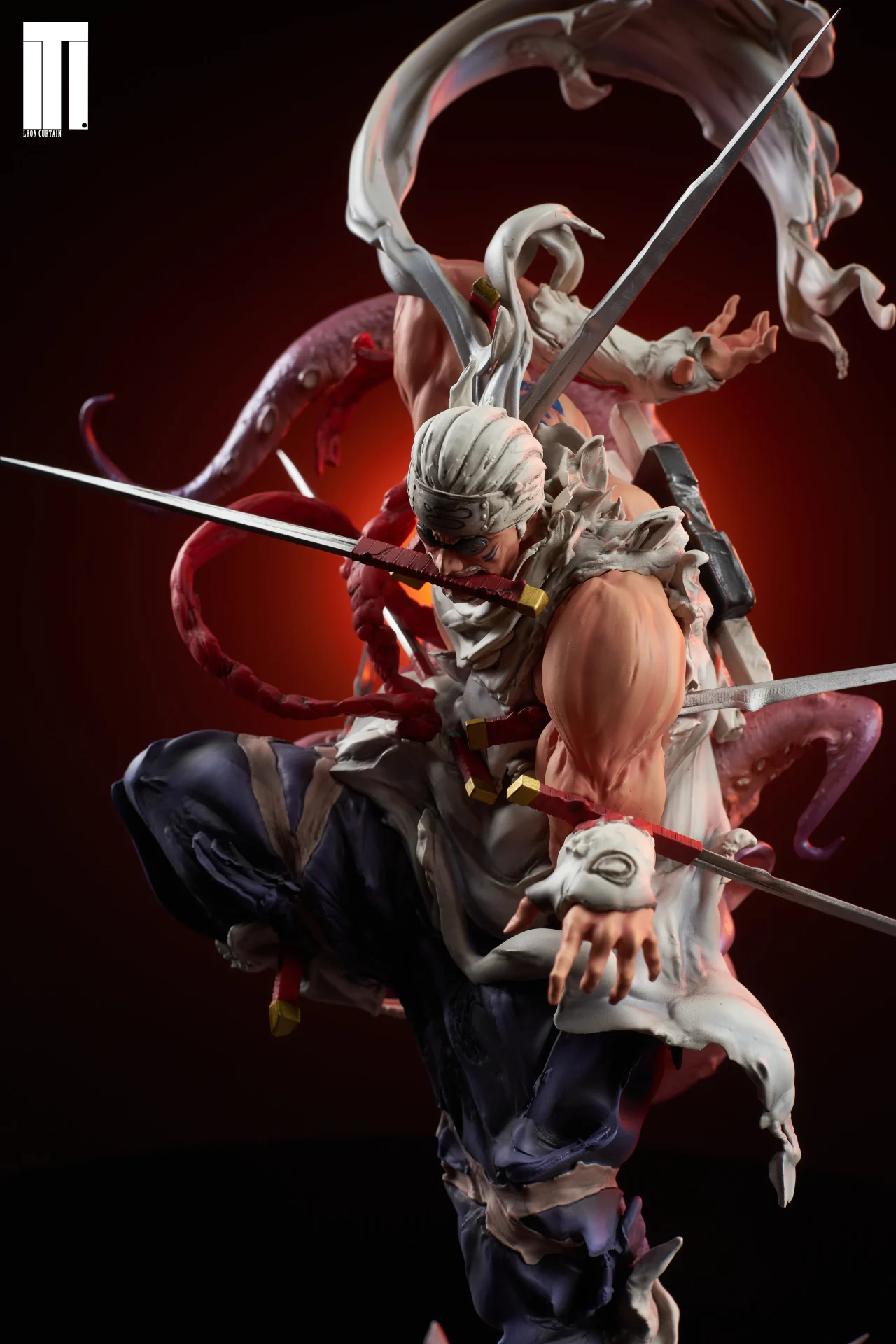 Killer Bee's mouth, armpits, and elbows have several long and exceptionally sharp blades, and the huge octopus tentacles of the Eight-Tails behind him add a cool touch.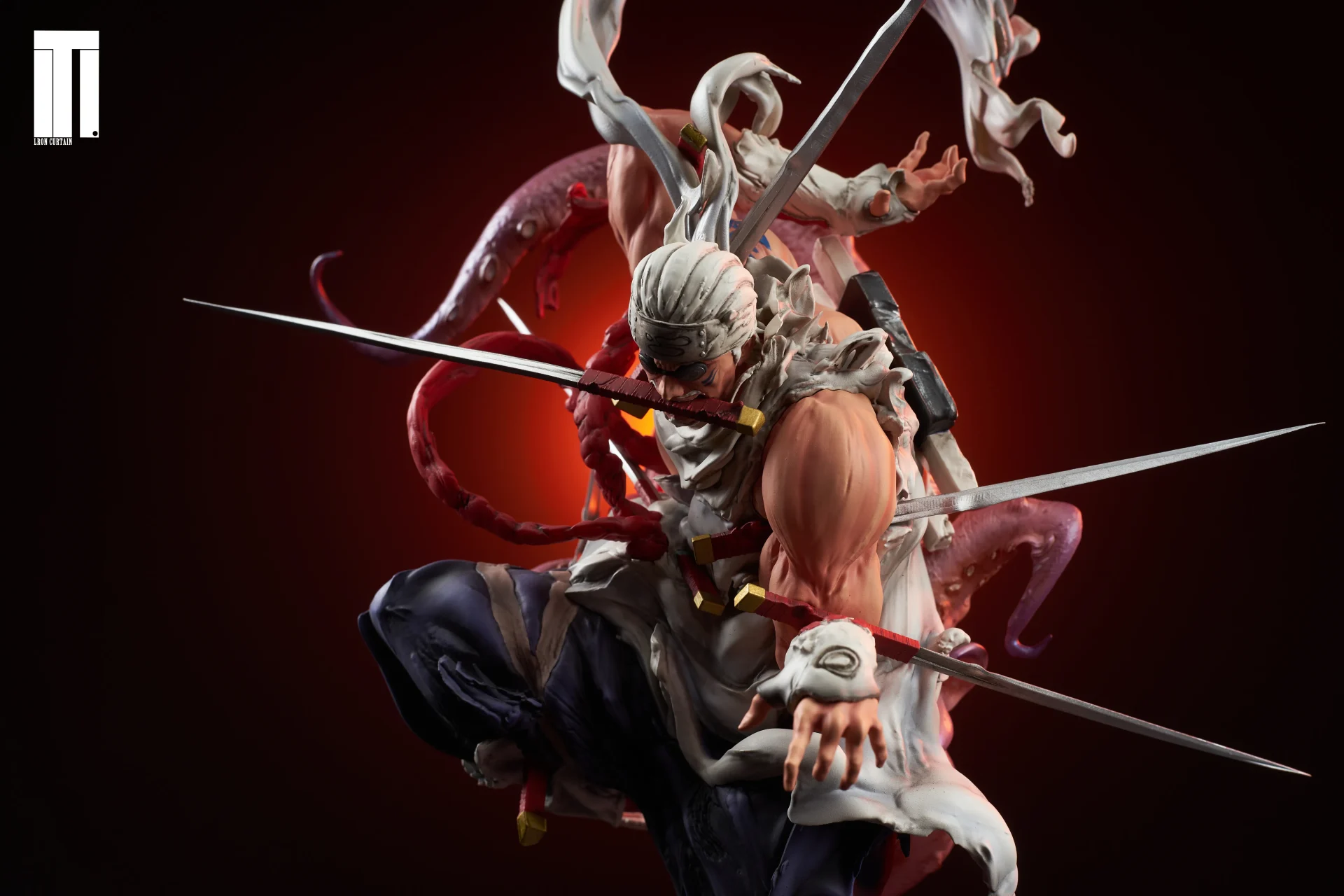 With its steel-like strong arm muscles, brown skin, and white hair, Killer Bee's unique outfit sets him apart among the ninjas, making him highly recognizable!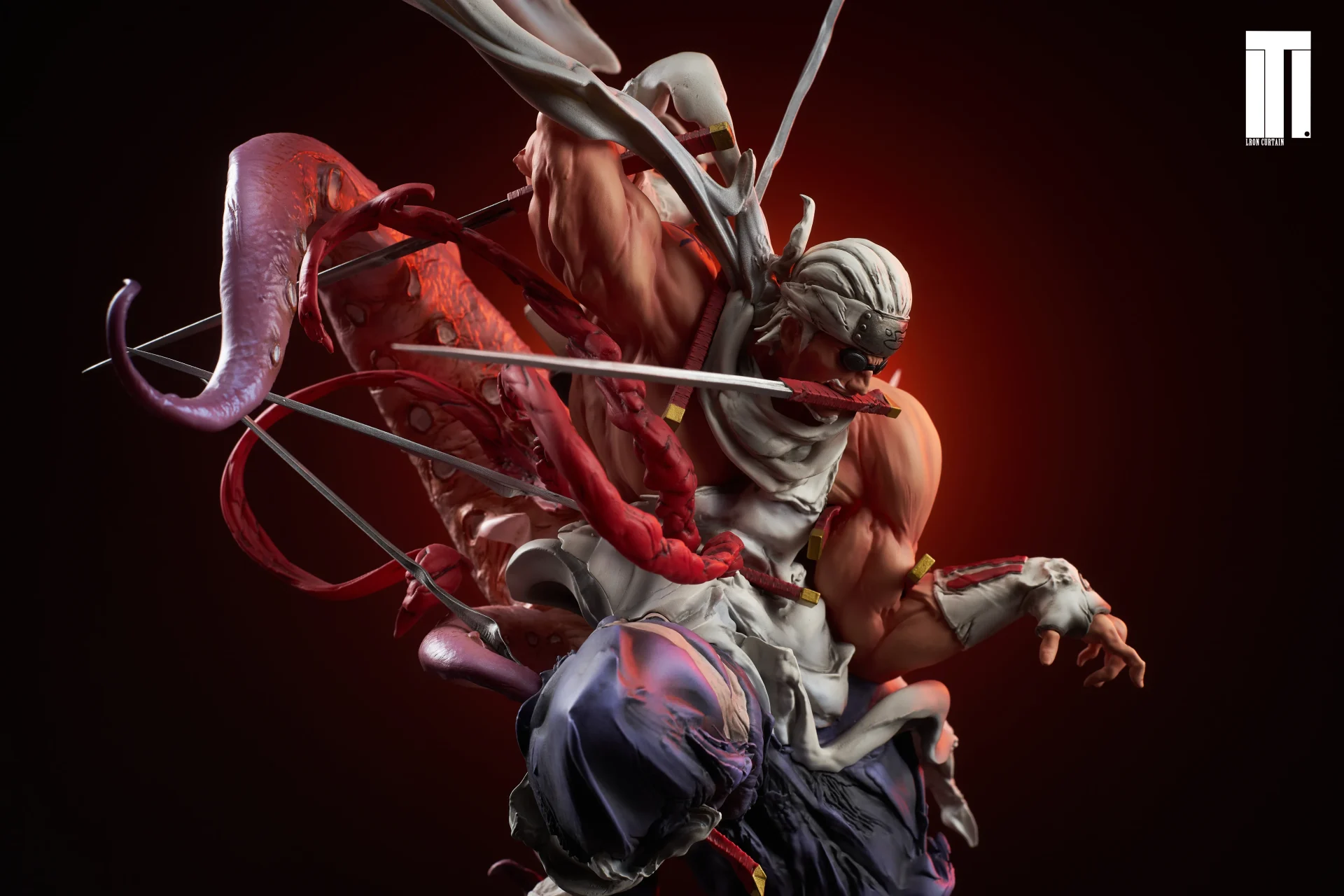 Killer Bee's scarf and clothing continue Iron Curtain's bold and rugged art style. Compared to Sasuke or Kakashi, we feel that this stylish Killer Bee figure is more suitable for this expressive technique!