Levi Ackerman – Elysion Studio
Levi Ackerman – Elysion Studio: Levi Ackerman is an important character in the Japanese manga "Attack on Titan" and its derivative works. He serves in the Survey Corps and is the squad leader of the Levi Squad, a special operations team within the Survey Corps stationed inside the walls of Paradis Island. He is commonly referred to as "Captain" or "Captain Levi."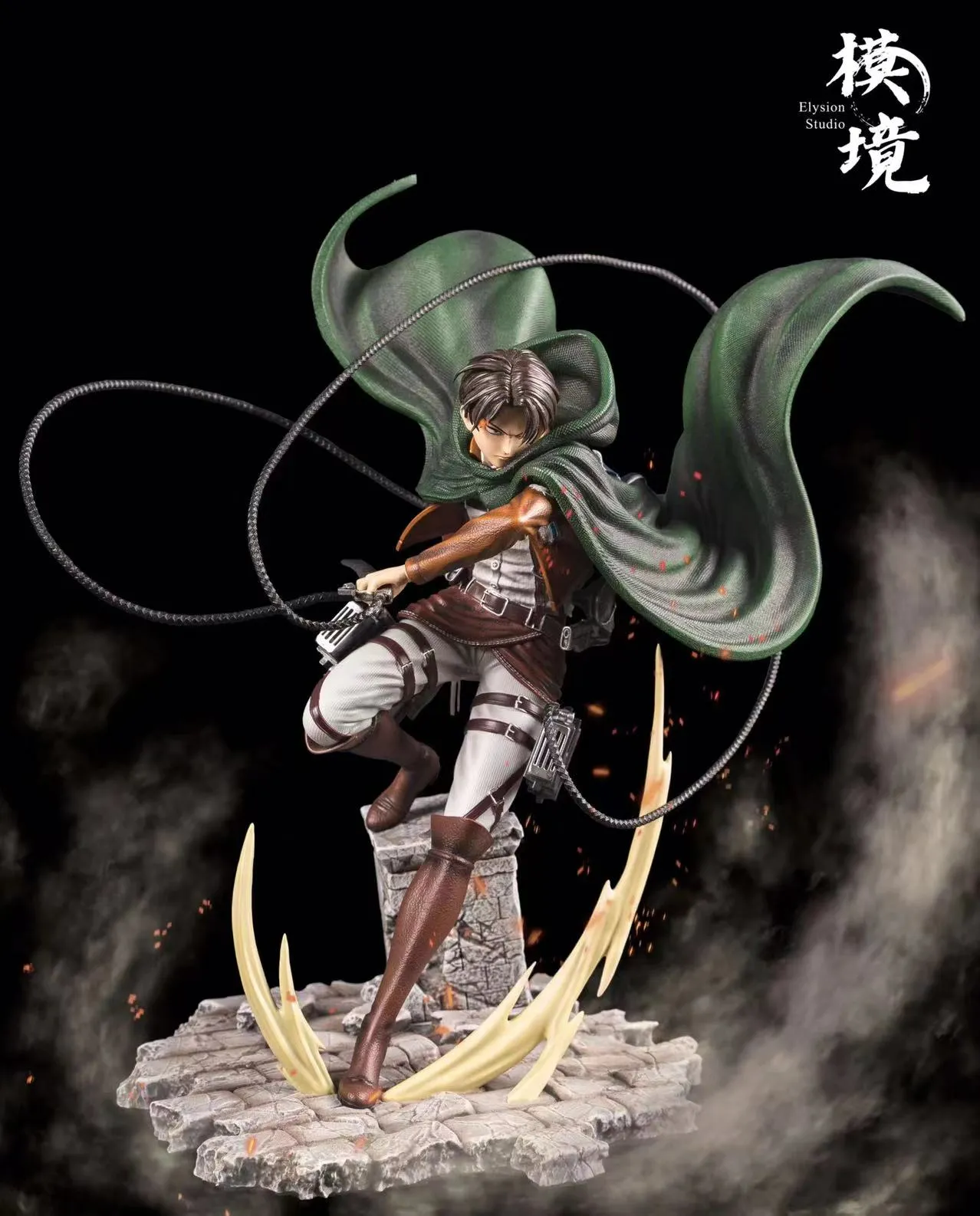 The facial features, including the hairstyle, closely follow the anime's design. The cape's lower hem is depicted as flowing to match the action pose. The details of the clothing's smoothness are also well represented.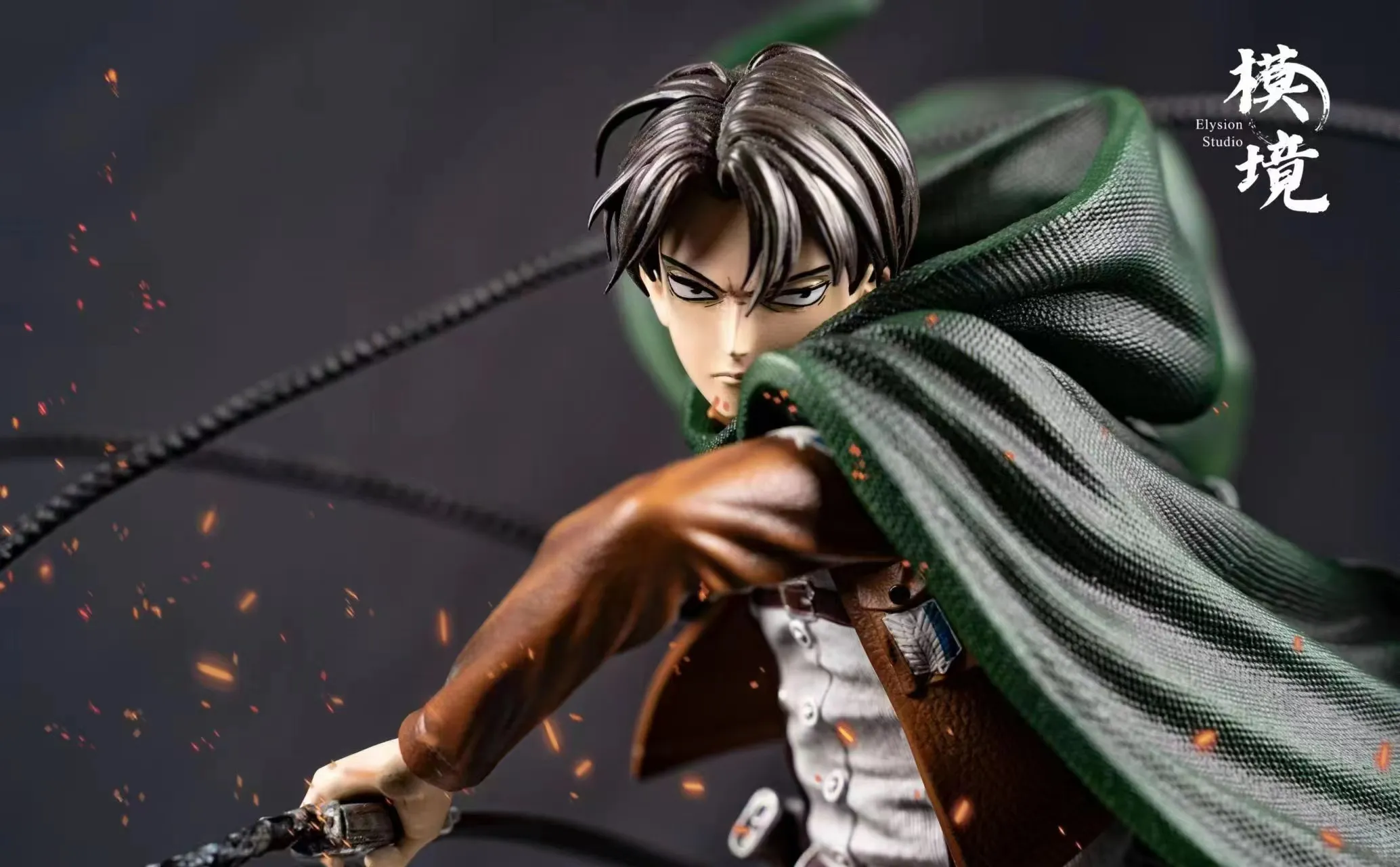 Upon closer inspection, his sharp and lively eyes and the shading under his eye corners are also done remarkably well. The clothing at the elbows shows appropriate wrinkling.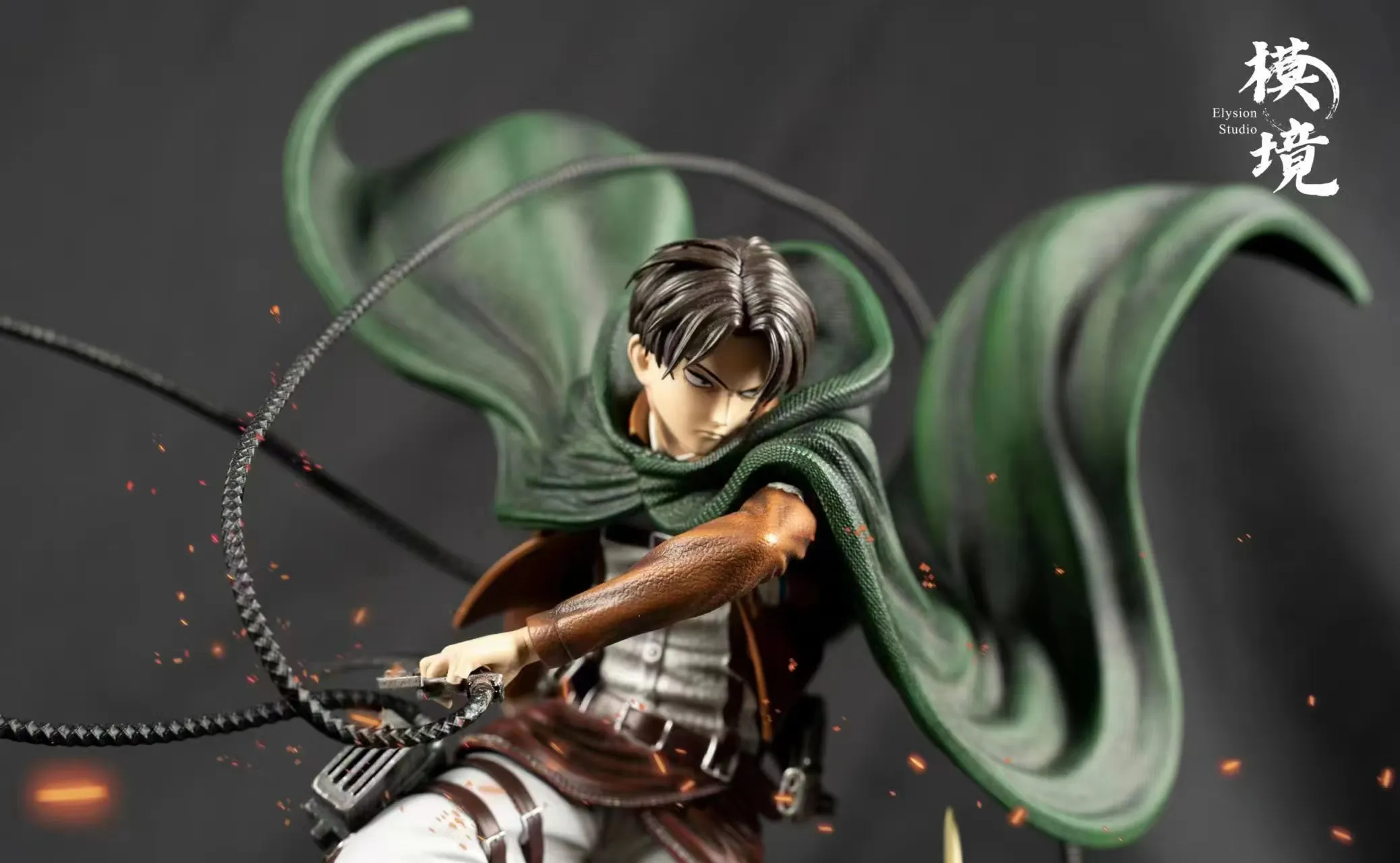 The sharpness of the layered hairstyle is well done, and there are visible seam lines. The proportions and body posture are highly faithful to the anime, with excellent attention to detail.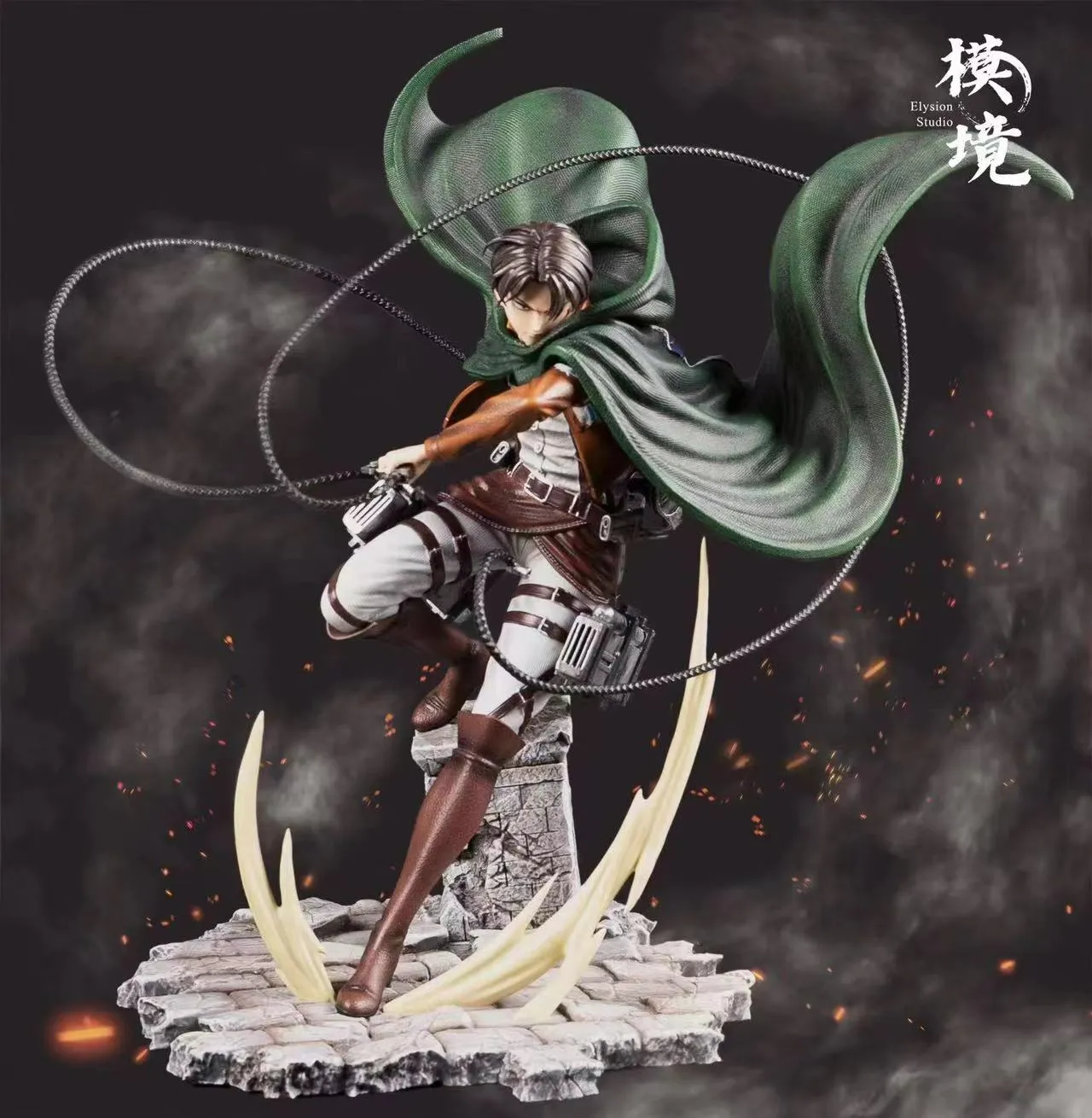 There are also many details on the back, and the paintwork on the three-dimensional vertical maneuvering equipment around the waist looks very realistic. The pants' details and the portrayal of layered textures in the paintwork are well executed, giving a strong sense of leg power.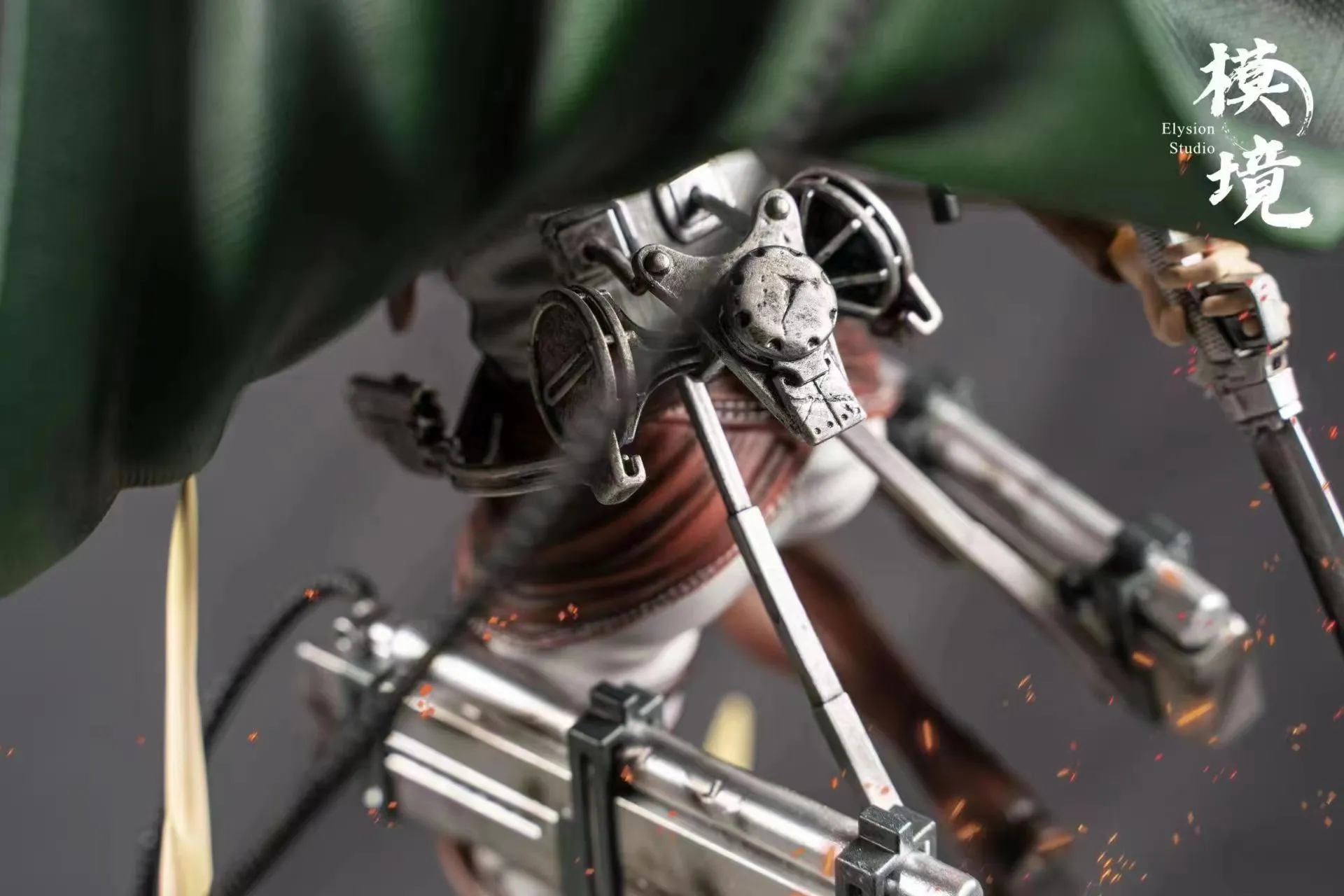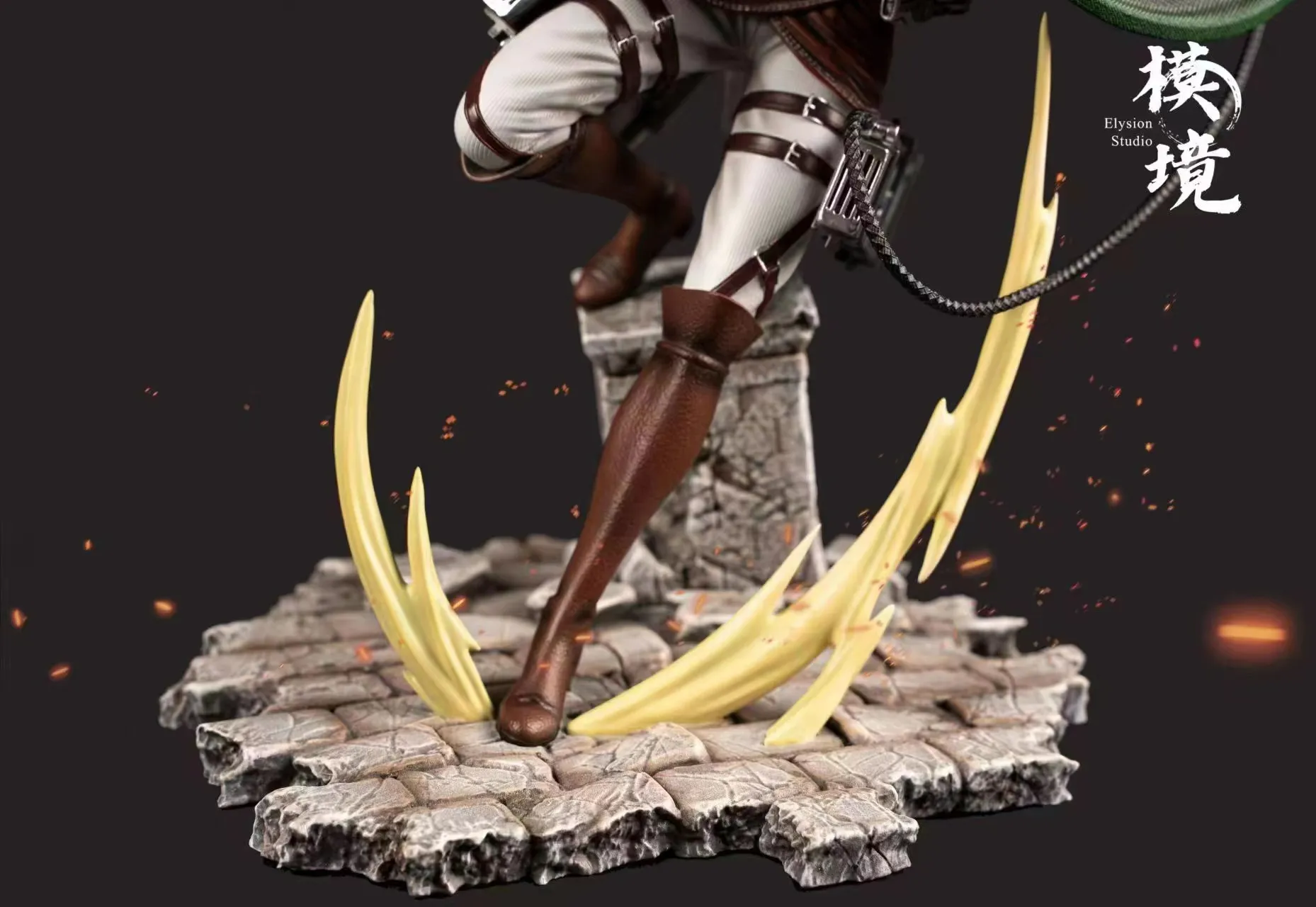 This is an exceptionally well-crafted piece of work, so fans who like it should hurry up and get it!
Click here for news on other exciting Attack on Titan products!