Levi Ackerman – LX Studio
Levi Ackerman – LX Studio: Levi Ackerman is an important character in the Japanese manga "Attack on Titan" and its derivative works. He was once a notorious delinquent in the underground streets of the Eldian capital, but was brought back by the 13th Commander of the Survey Corps, Erwin Smith, to serve in the Corps and he identifies with the management style of the Corps Commander.
In terms of the main aspects, the depiction is quite faithful, whether it's the body proportions or the details of the clothing, everything is done meticulously. The facial features, including the hairstyle, follow the design of the anime quite well.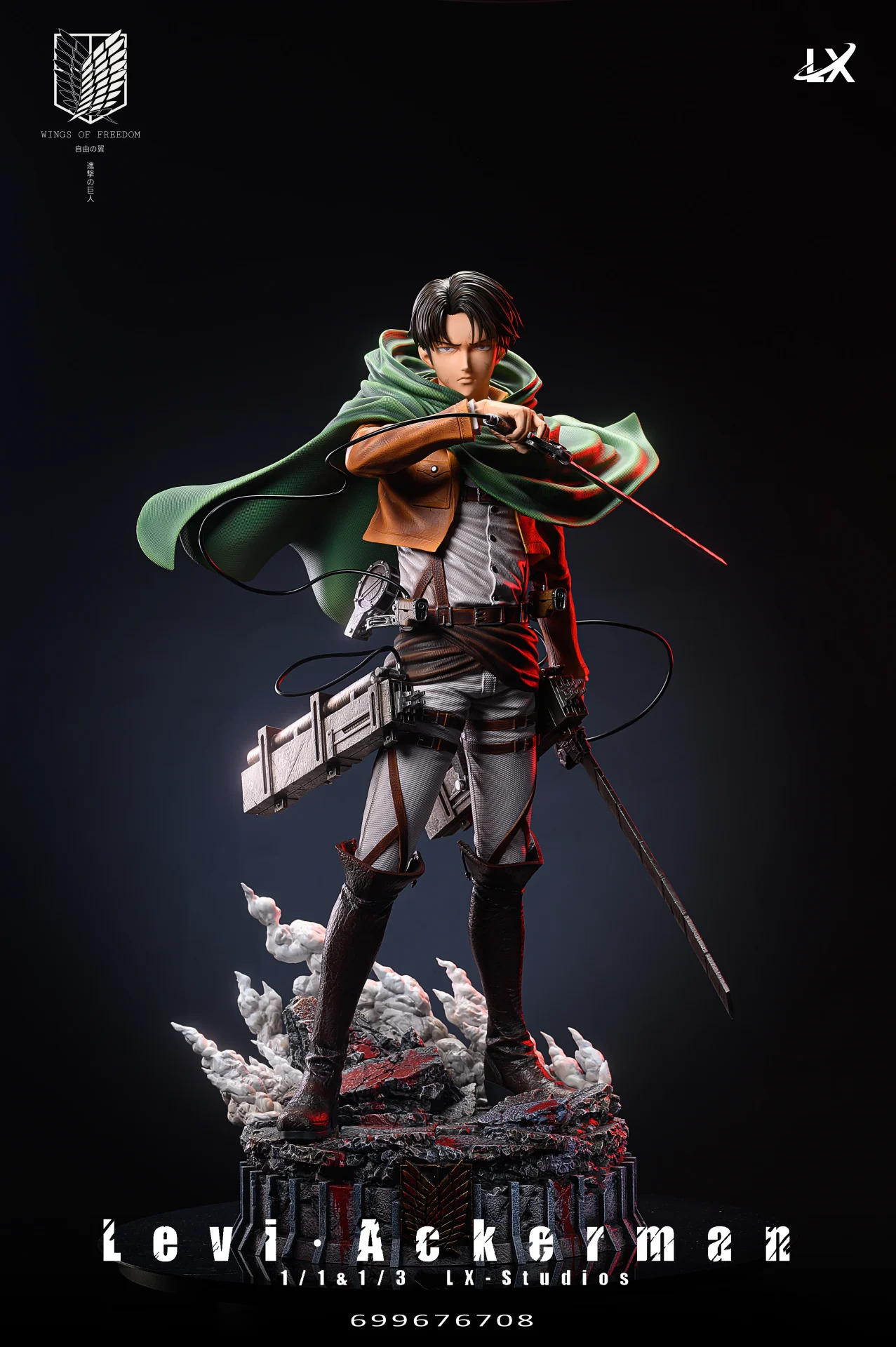 The slight fluttering folds of the cape are depicted very naturally. In addition to the depiction of the folds, there are also distinct gradients in different areas. The smoke part on the platform is well-shaped, and the gradient color used is mainly smoky gray, which indeed creates a beautiful visual effect.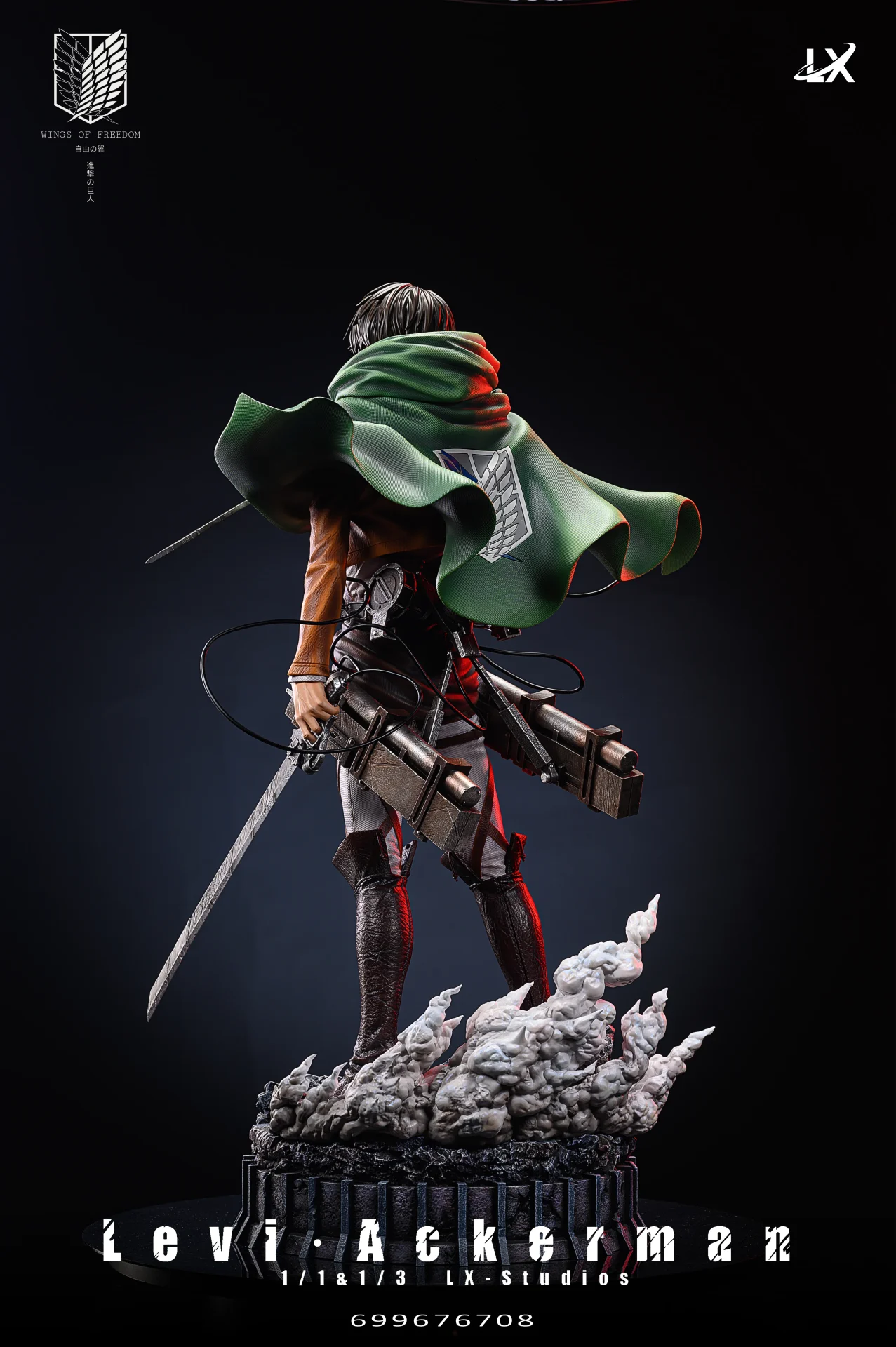 Taking a closer look, both the jacket and the inner clothing have good details. The details of the clothing are well presented, and the action of drawing the sword in hand effectively highlights the contour of the hand.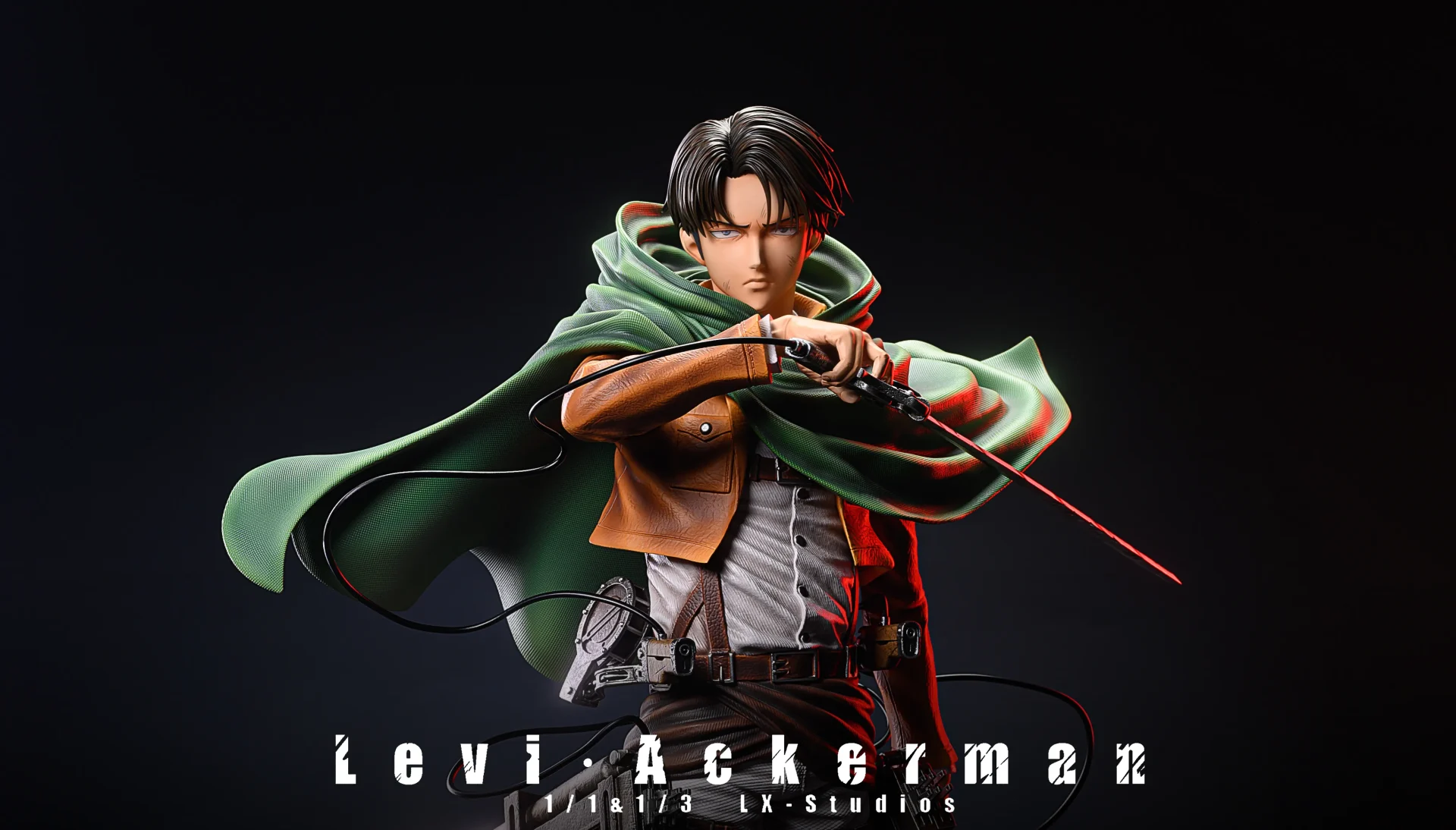 Overall, the craftsmanship of this work is quite excellent. Those who like it can consider it!
Click here for news on other exciting Attack on Titan products!