Machine Tyranitar – Funny Studios
Machine Tyranitar – Funny Studios: In the "Address Unown" episode, Ash and his friends, powered by the Unown, entered the inner world of Larvitar and saw the scene of Larvita being separated from its mother, Tyranitar.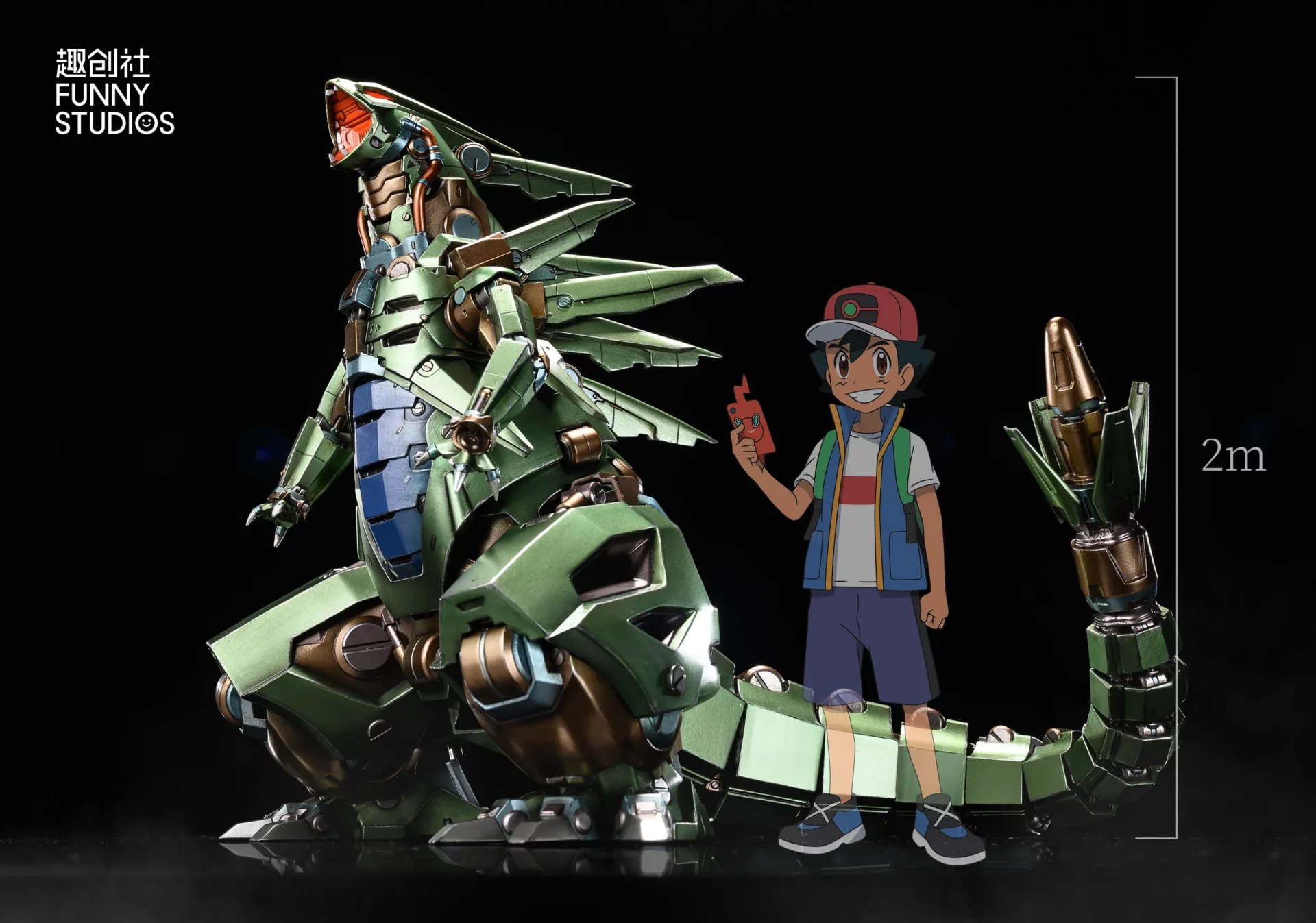 Tyranitar made its official appearance in the Tyranitar and Larvitar episode, The Mother of All Battles. It was trapped by the Pokémon Hunter Brothers' machine but was later rescued by Ash and his friends, along with Pokémon Ranger Mason.
Funny Studios has taken a unique spin on their figure.  This Tyranitar has been fully mechanized and its design is amazing!  Let's take a close look at this highly detailed figure.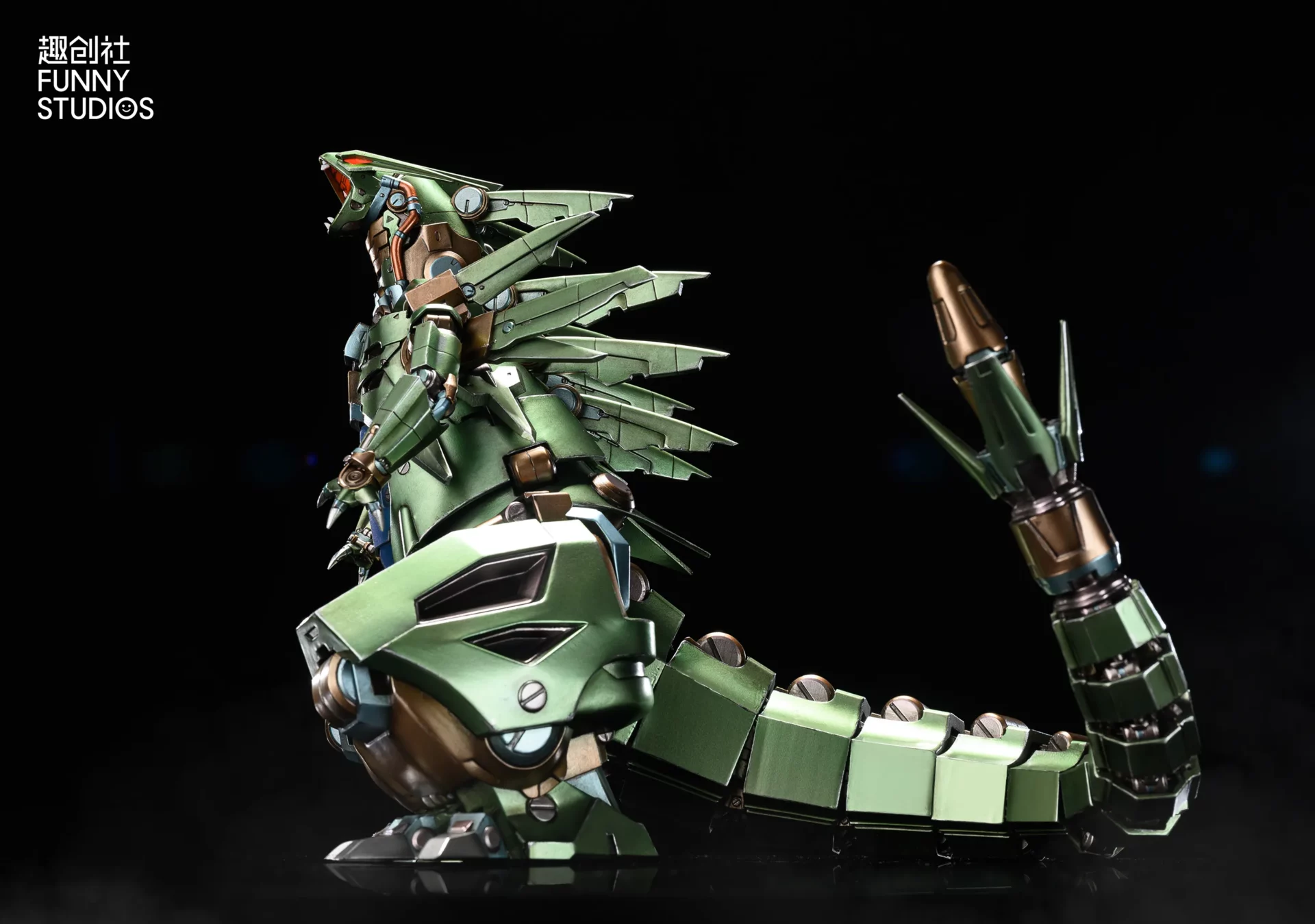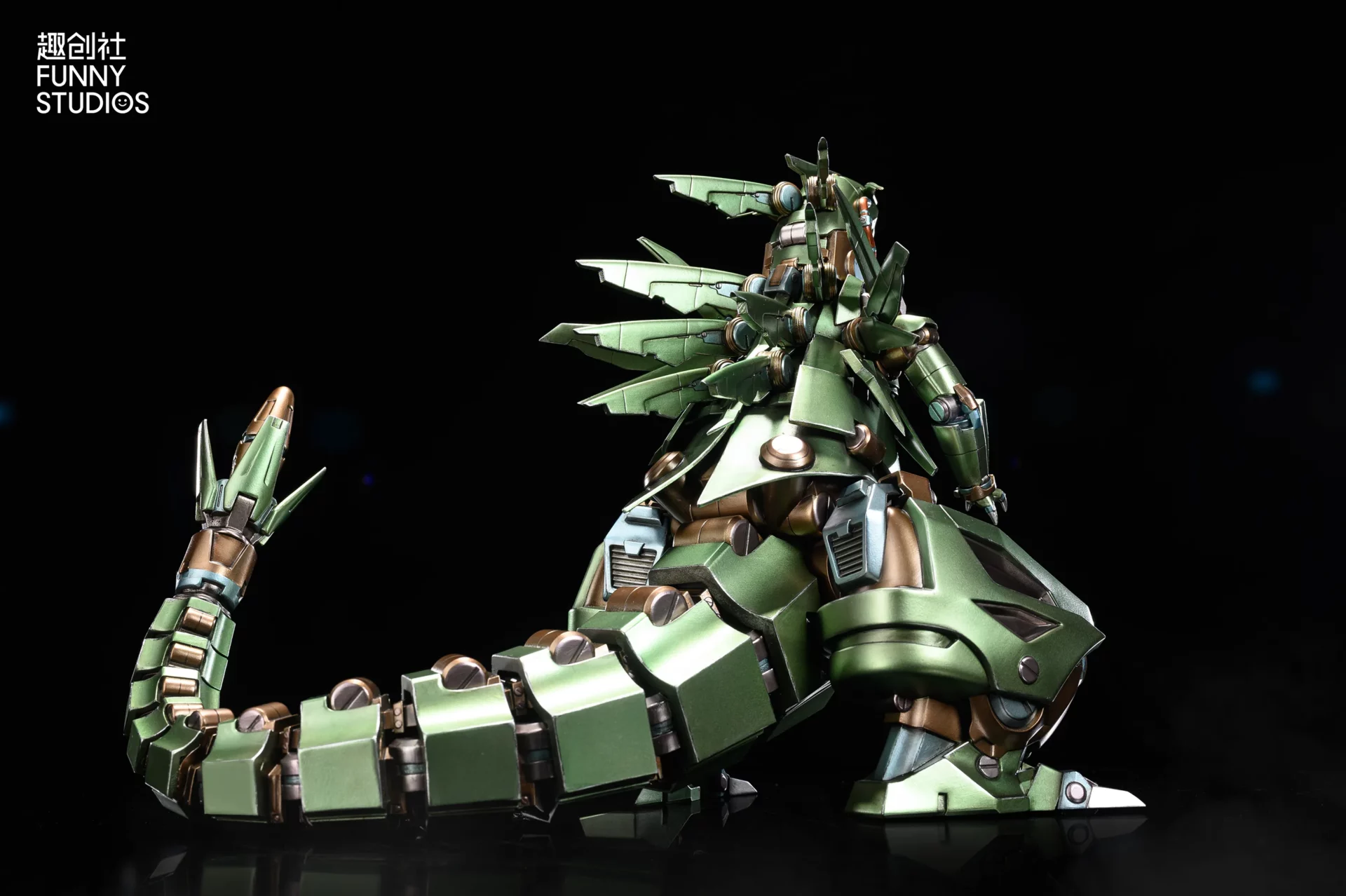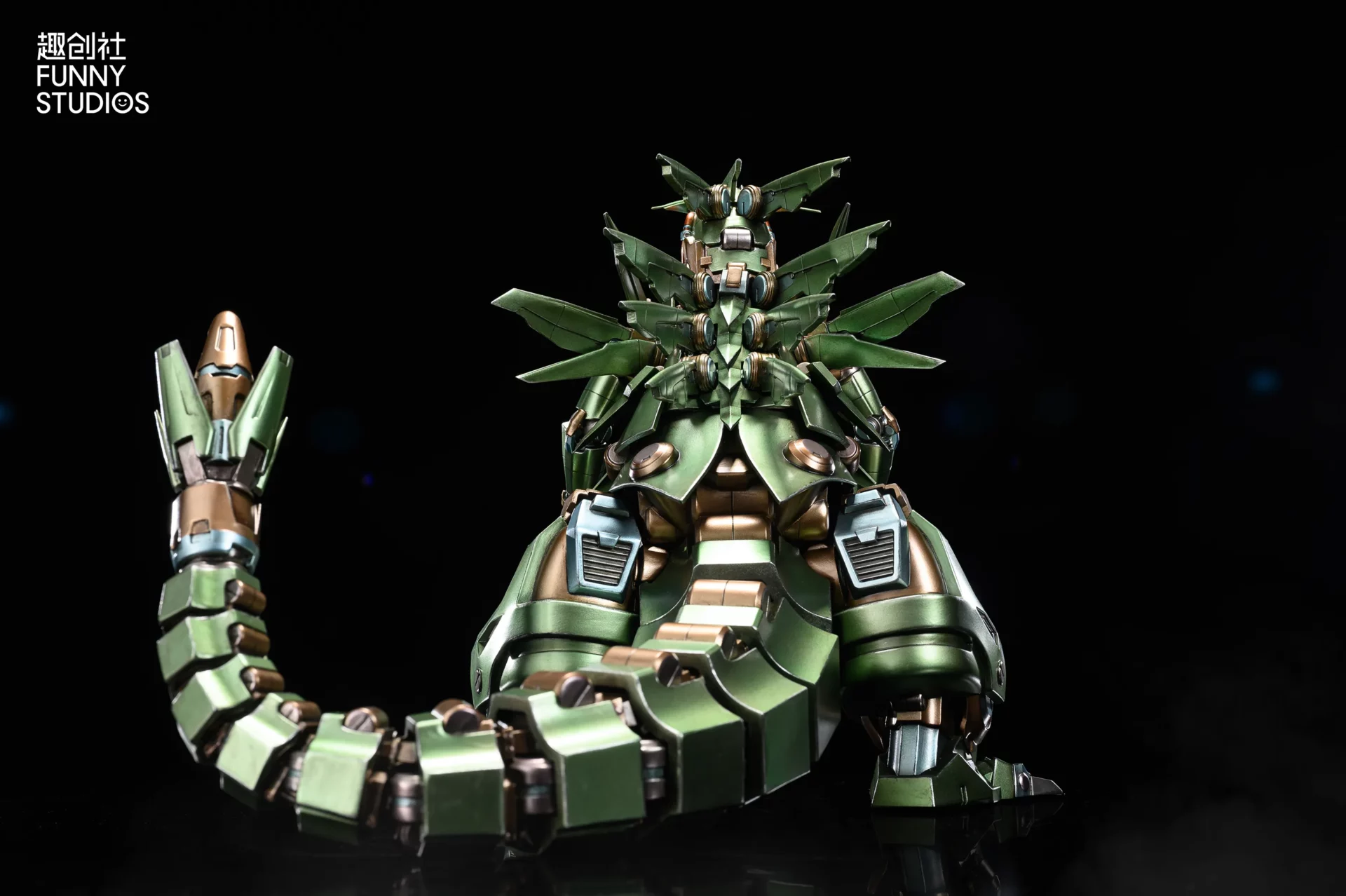 Tyranitar is covered in a suit of green armor-like shell, with several spikes of different sizes extending from its head, neck, shoulders, and a smaller set at the end of its tail.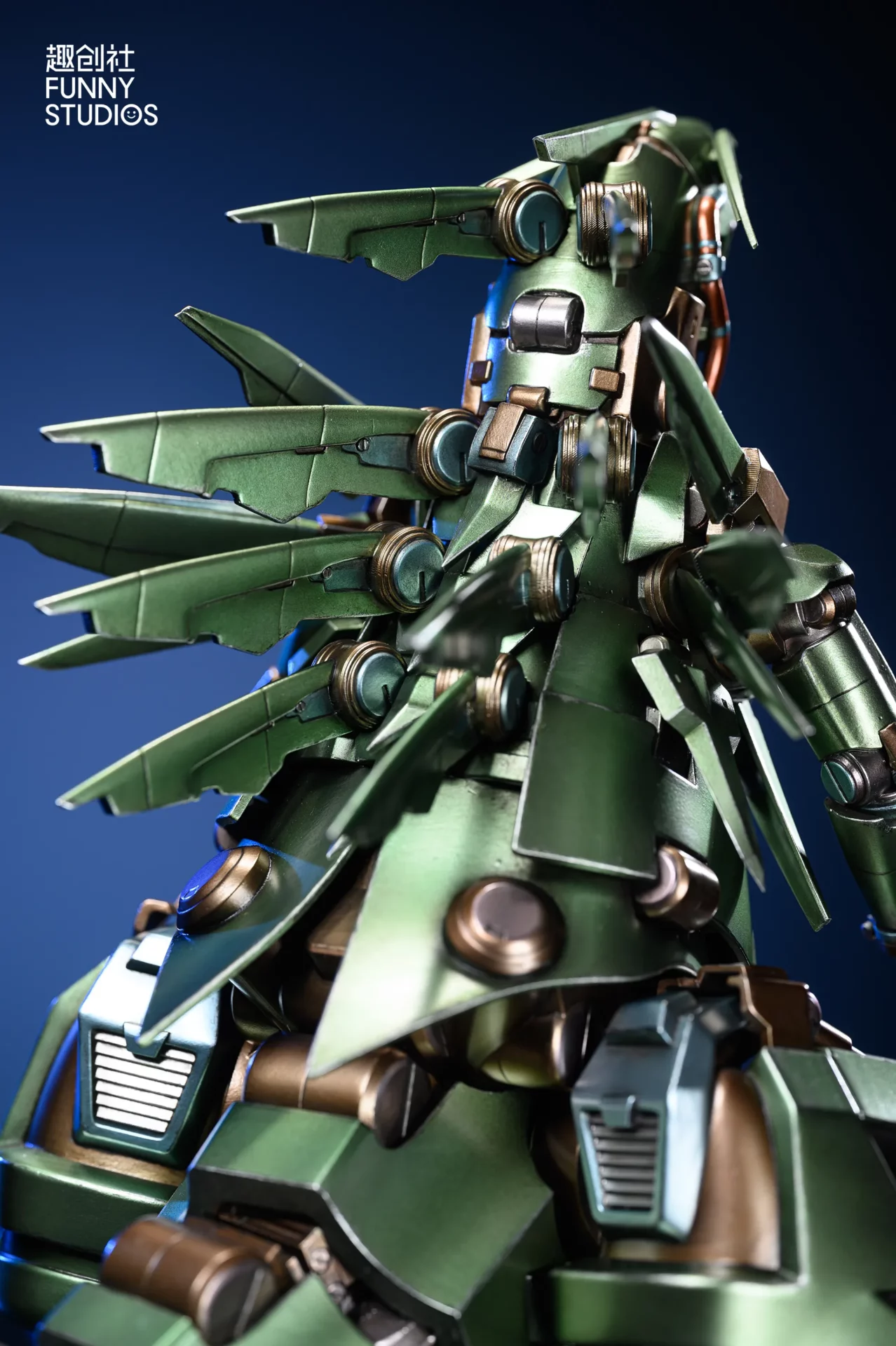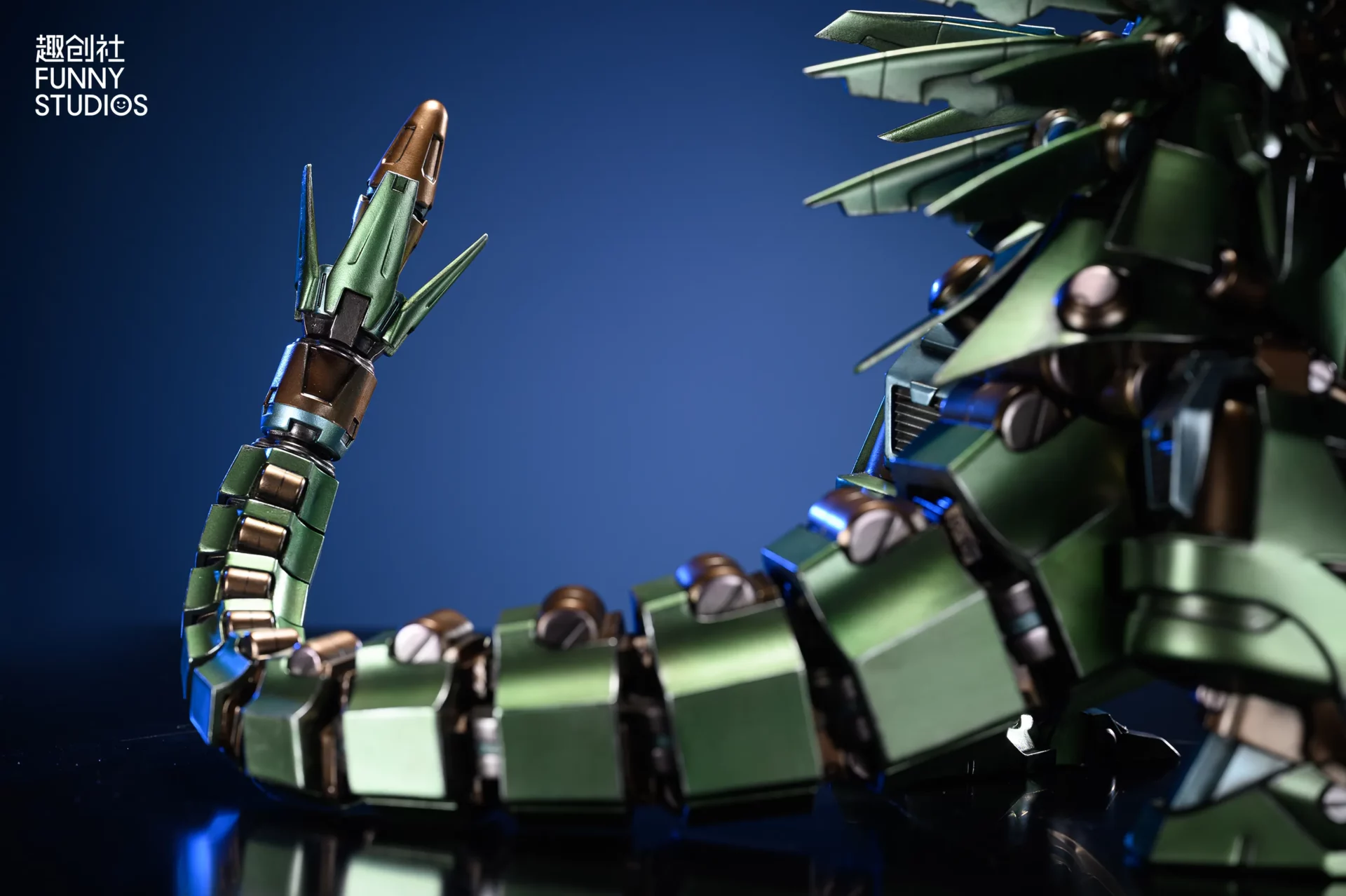 It has a pair of fangs in its upper and lower jaws, and its limbs each have three claws. Tyranitar's shell has two triangular holes on each side of its chest, the center of its back, and its knee joints.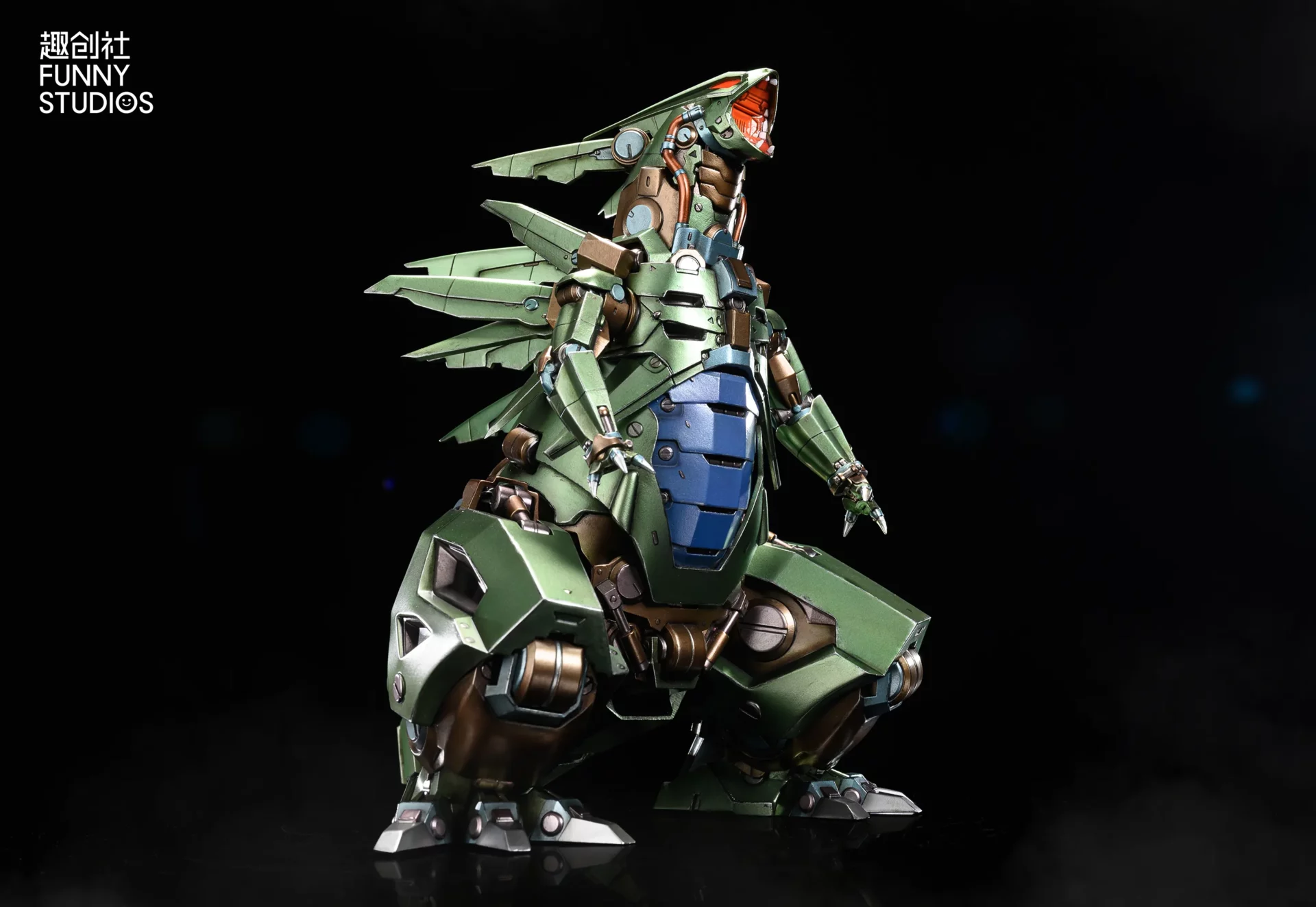 The holes are black inside, and there are rhombus-shaped notches on its belly and lower back, revealing the same-colored shell as Tyranitar's.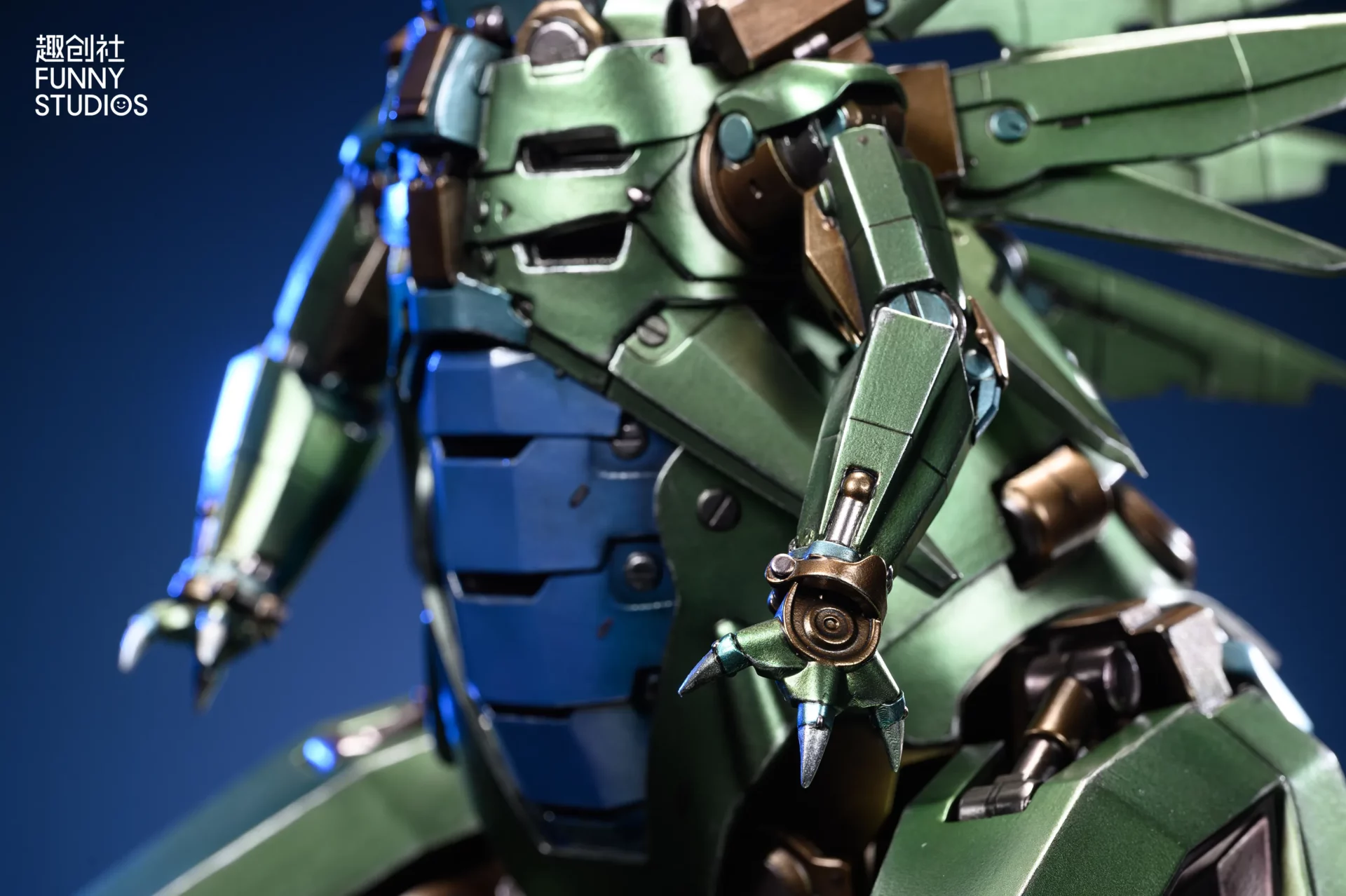 For those who are interested in this figure, be sure not to miss out!