Makima – GAGA Studio
Makima – GAGA Studio: Makima's true identity is a commanding demon who worships Chainsaw Man. She is the only person who knows about the demon devoured by Chainsaw Man. Her apparent identity is a demon hunter directly under the cabinet, and she later brings Denji, who can transform into Chainsaw Man, into the public security bureau.
Today, we want to introduce GAGA STUDIO's Makima. Makima is walking the dog on the road, and the three little dogs represent Akita Aki, Denji, and Power.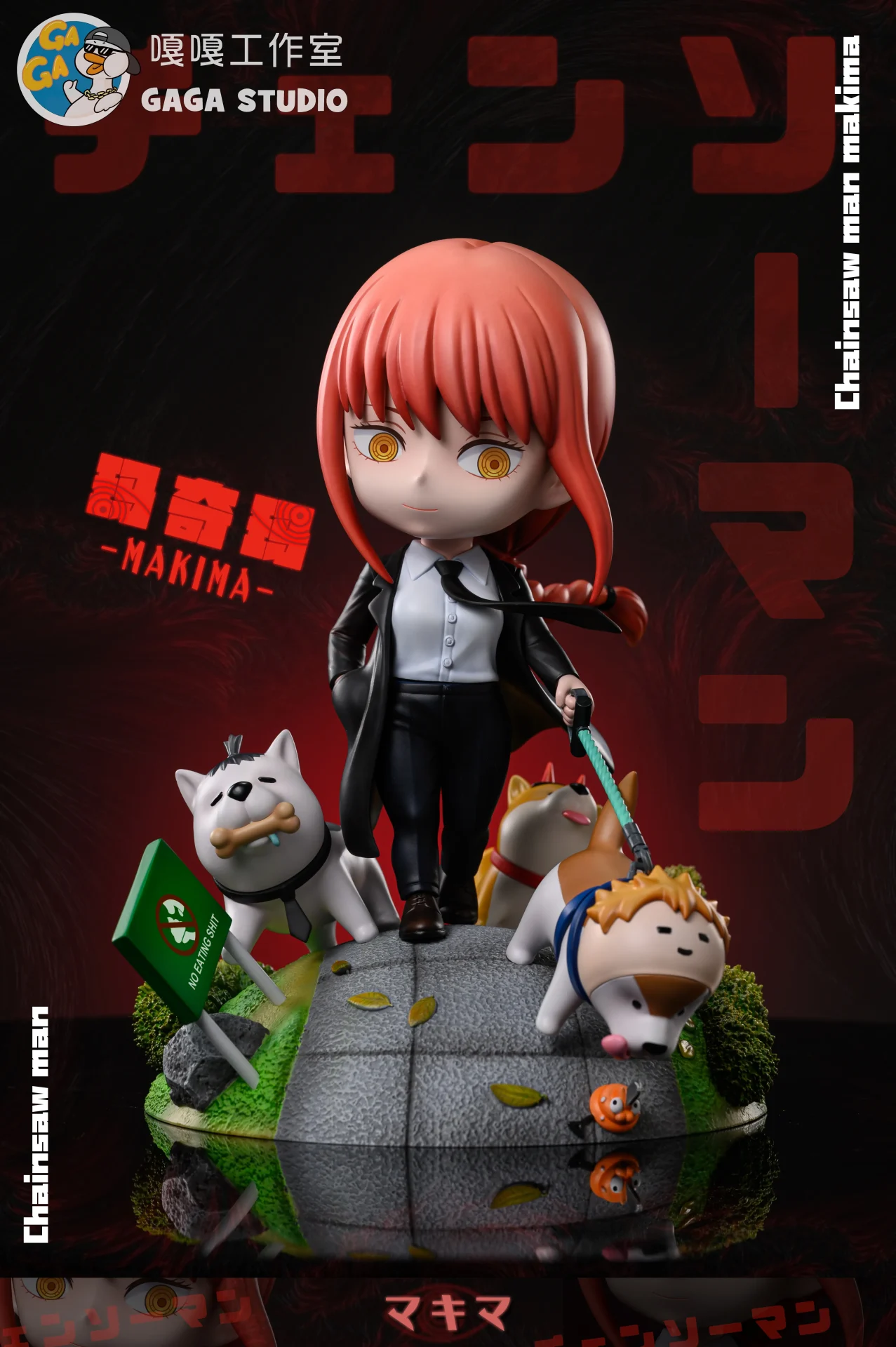 The facial details, including hairstyles, follow the animation's design very well, and the sharpness of the hairstyle layers is done remarkably well. The joint lines in the mouth are still present.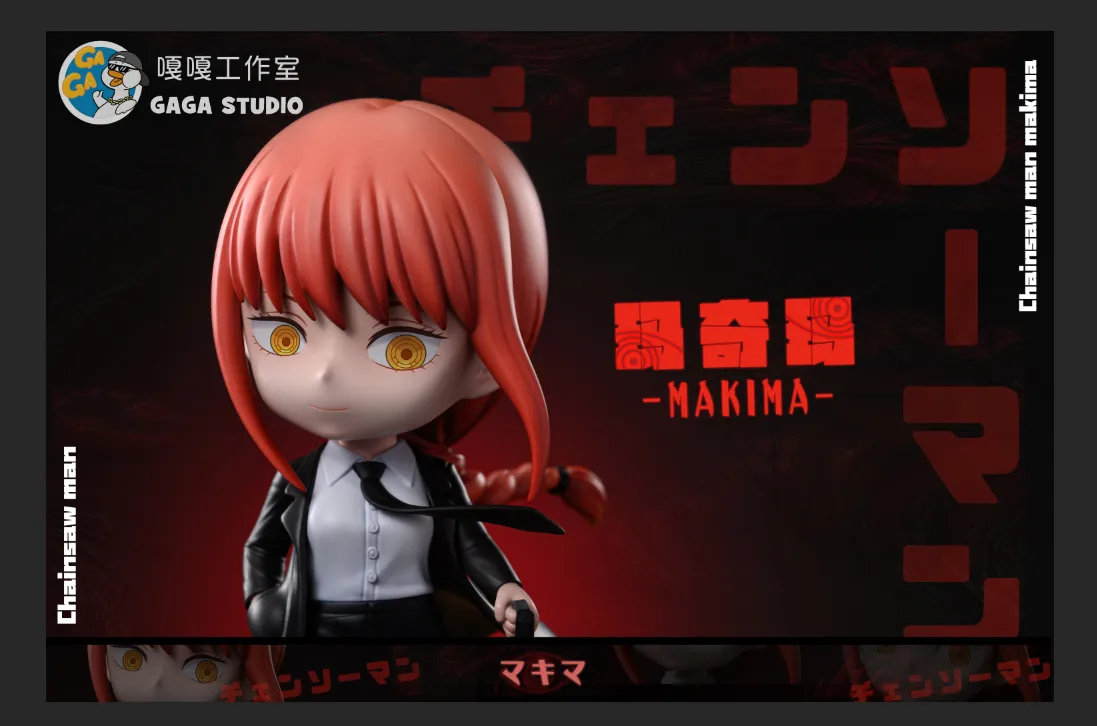 As for the clothing, there are some well-drawn details, especially the sense of layering on the skirt part, which is well done. Not only does it depict the details of folds, but it also has a gradient coating.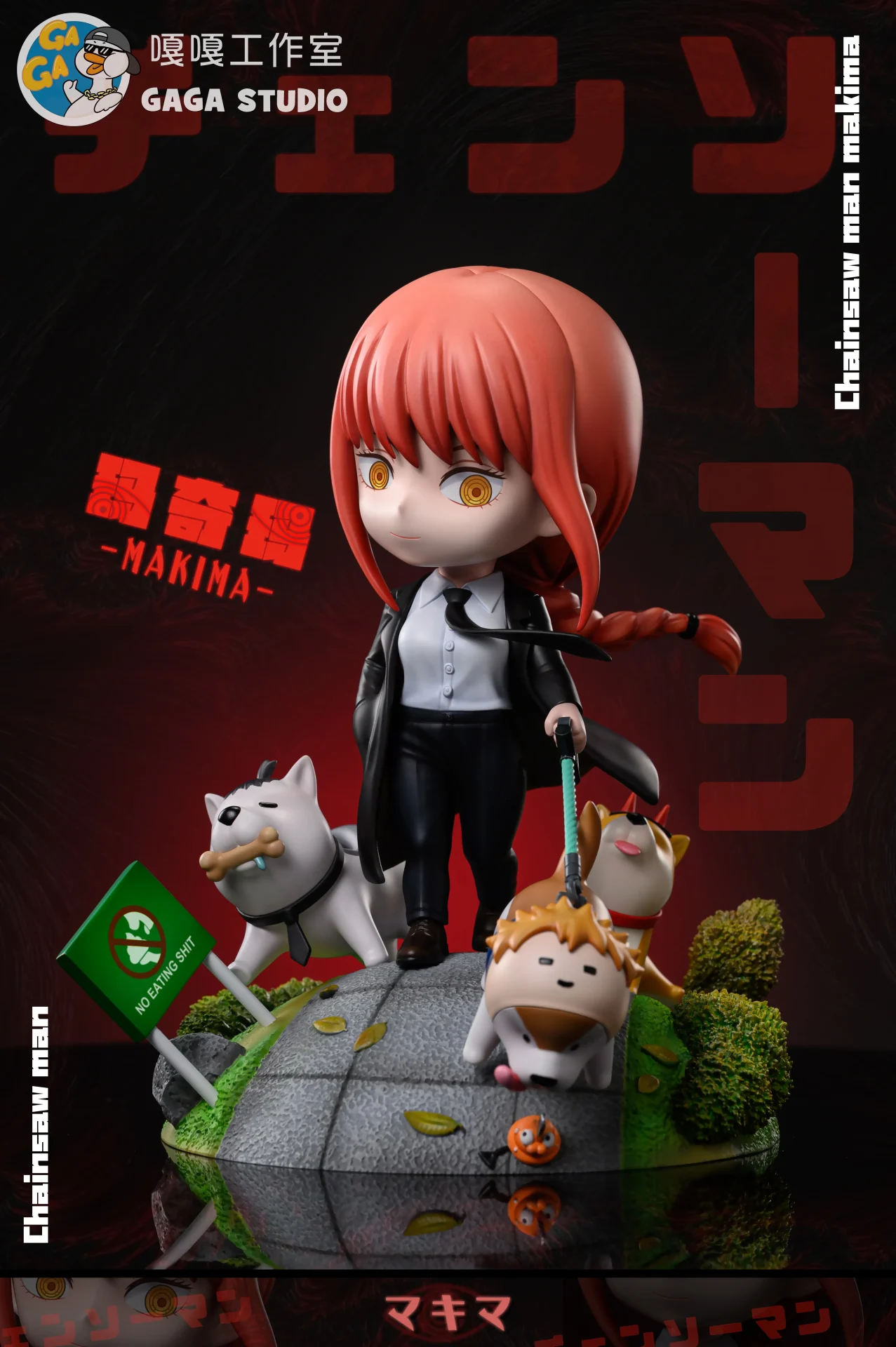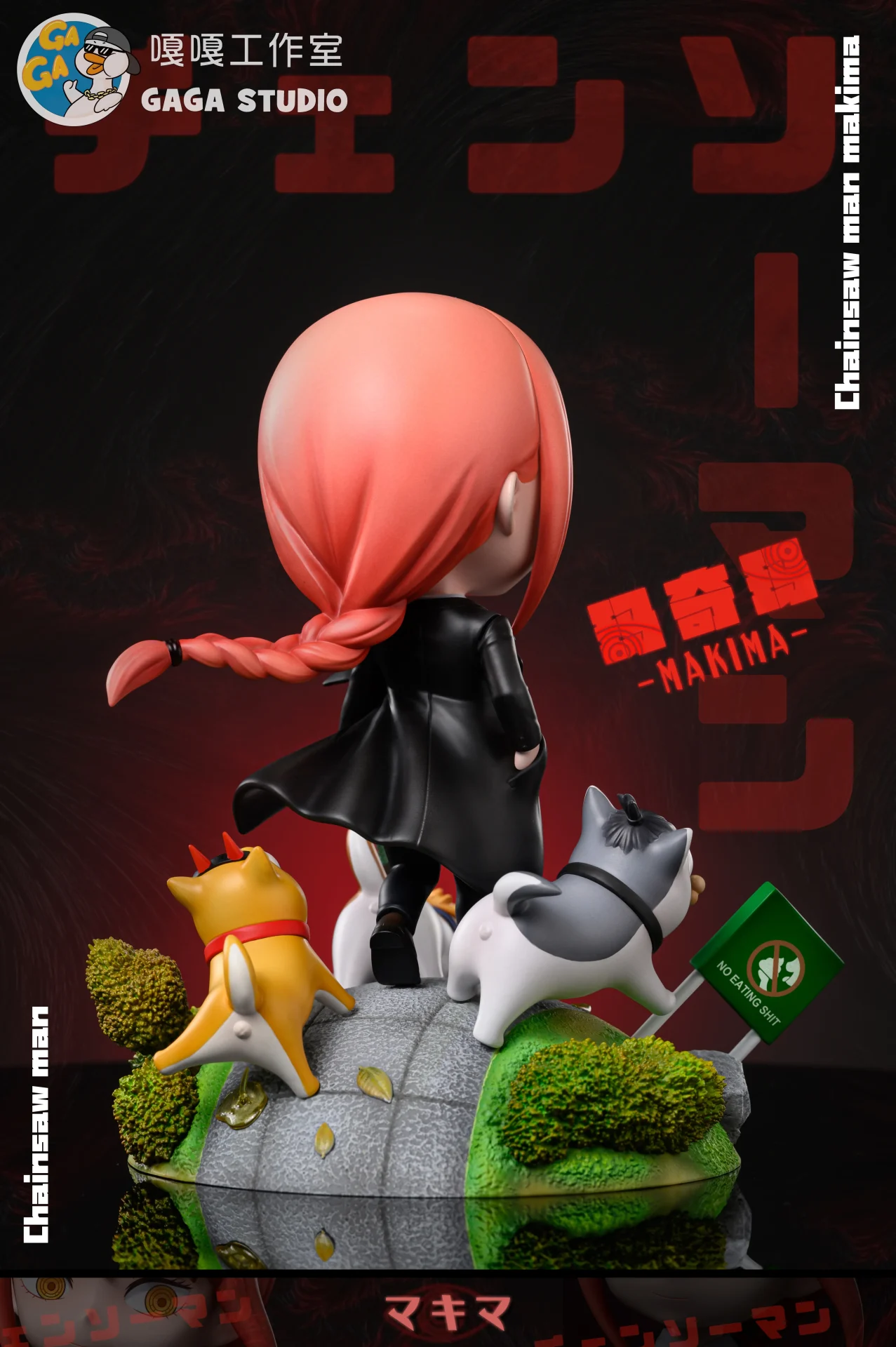 The cement texture on the platform is also very realistic, finely crafted, and looks lifelike both in detail and finish, especially harmonizing well with the overall statue.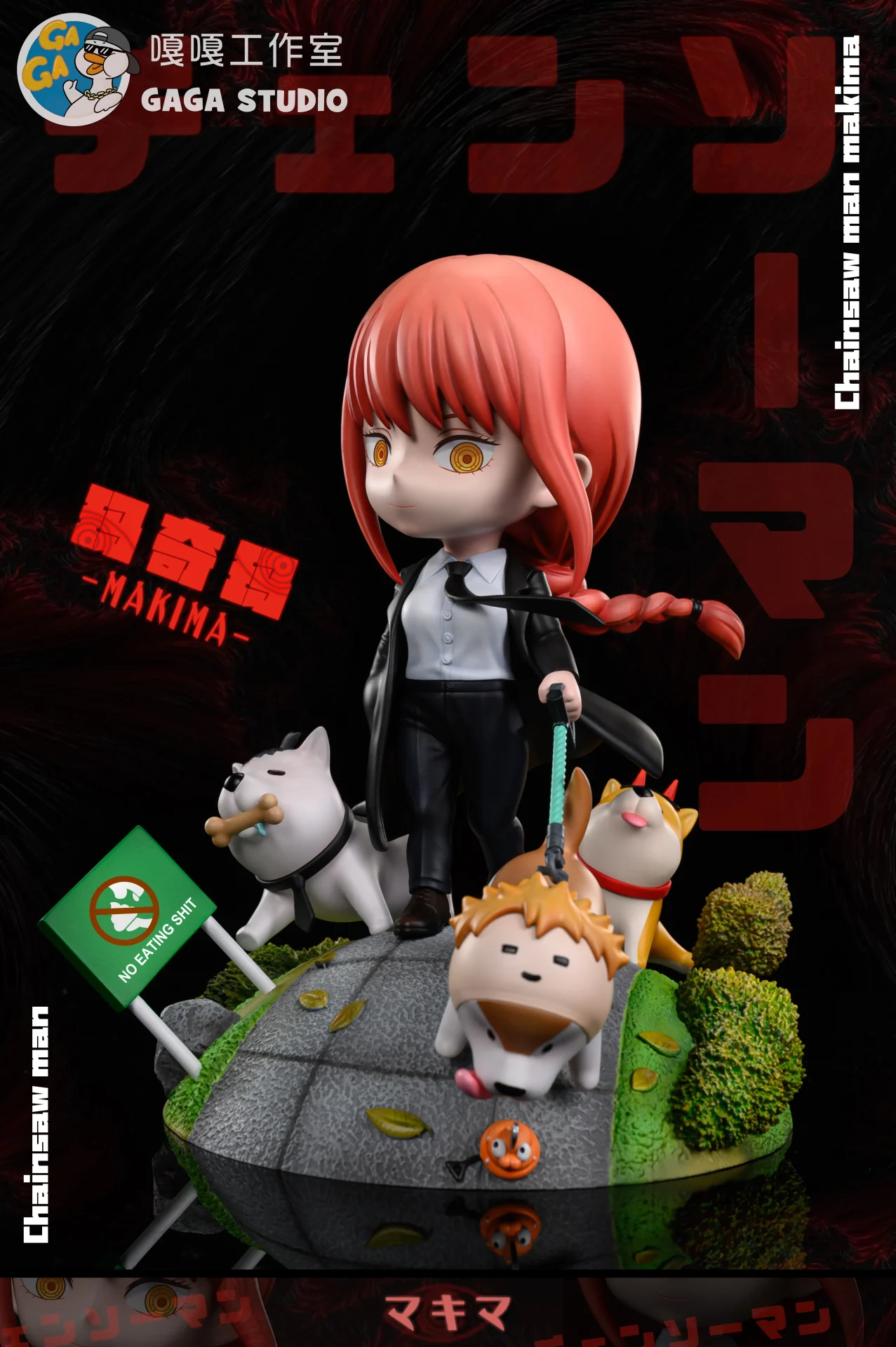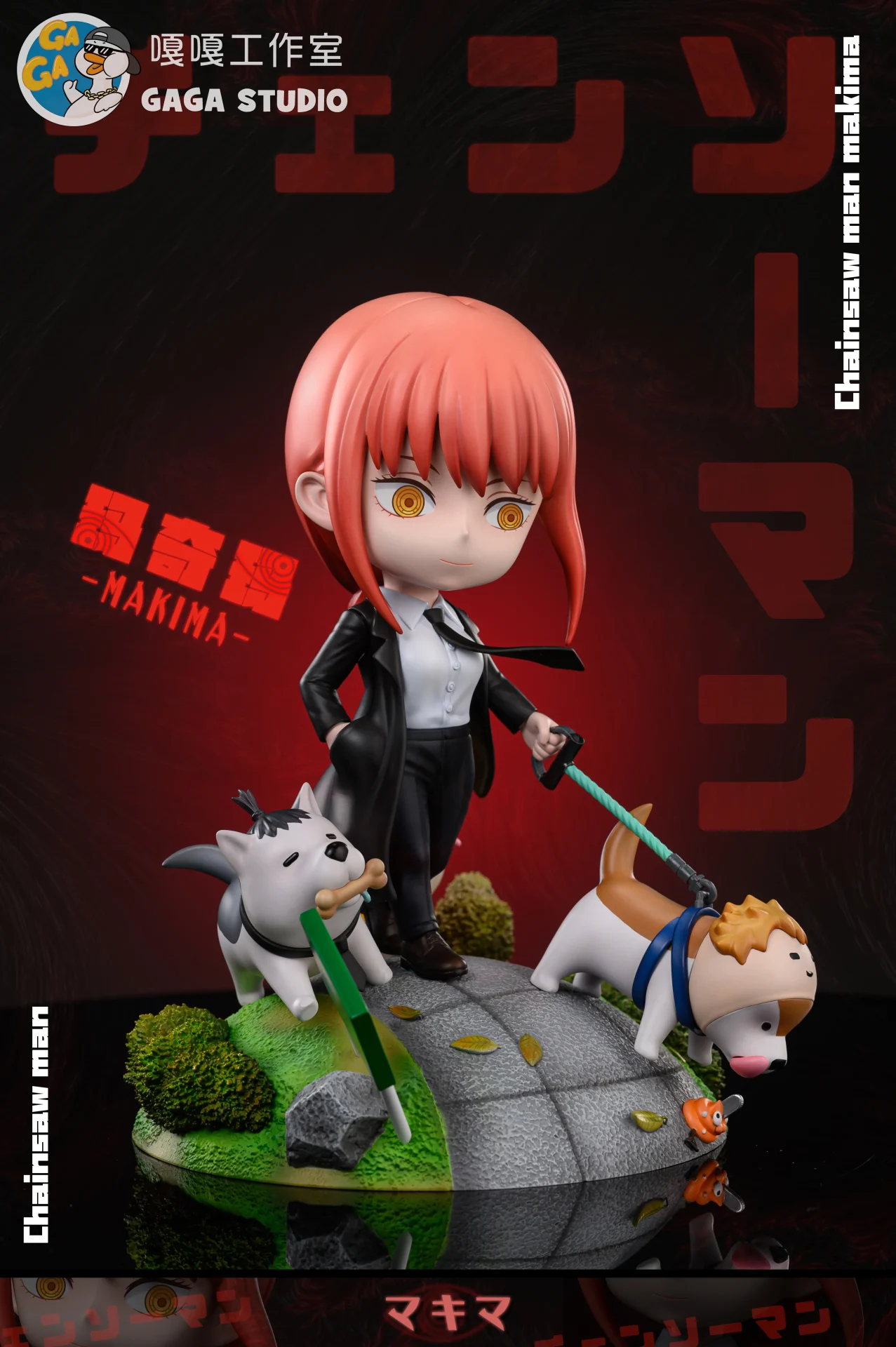 Akita Aki is holding a dog bone, Power extends her leg to urinate, and Denji makes a hungry expression toward the transformed Pochita.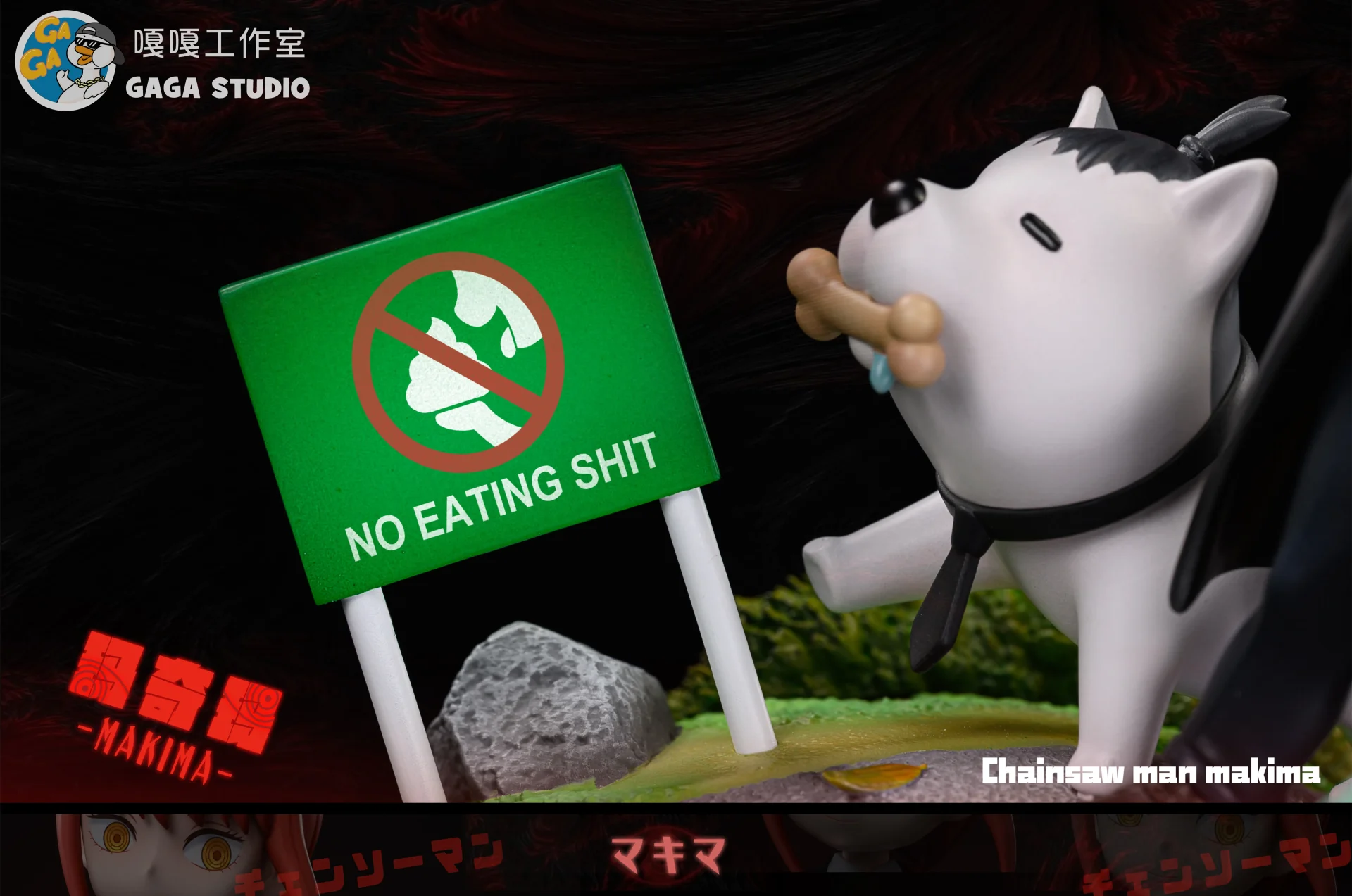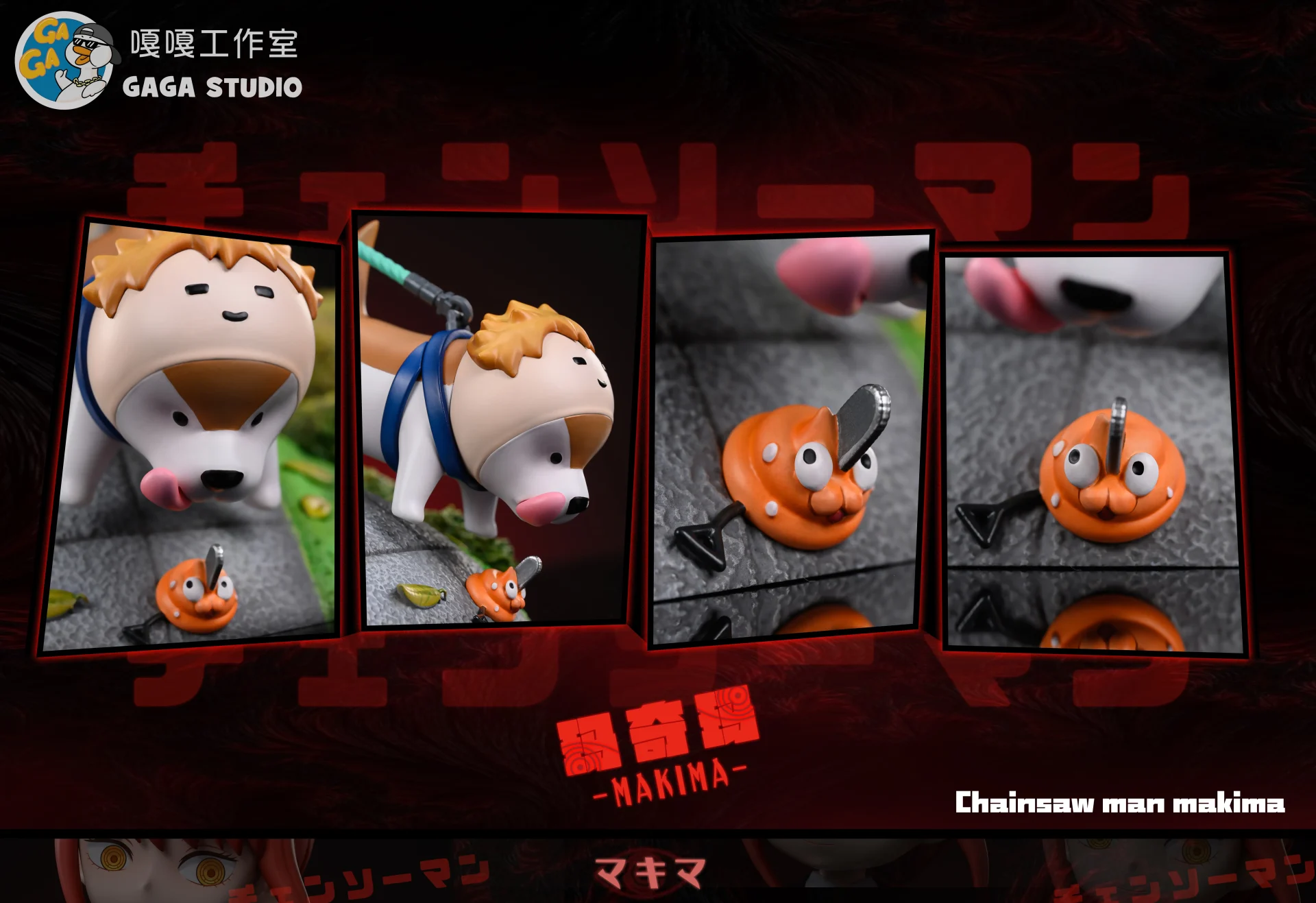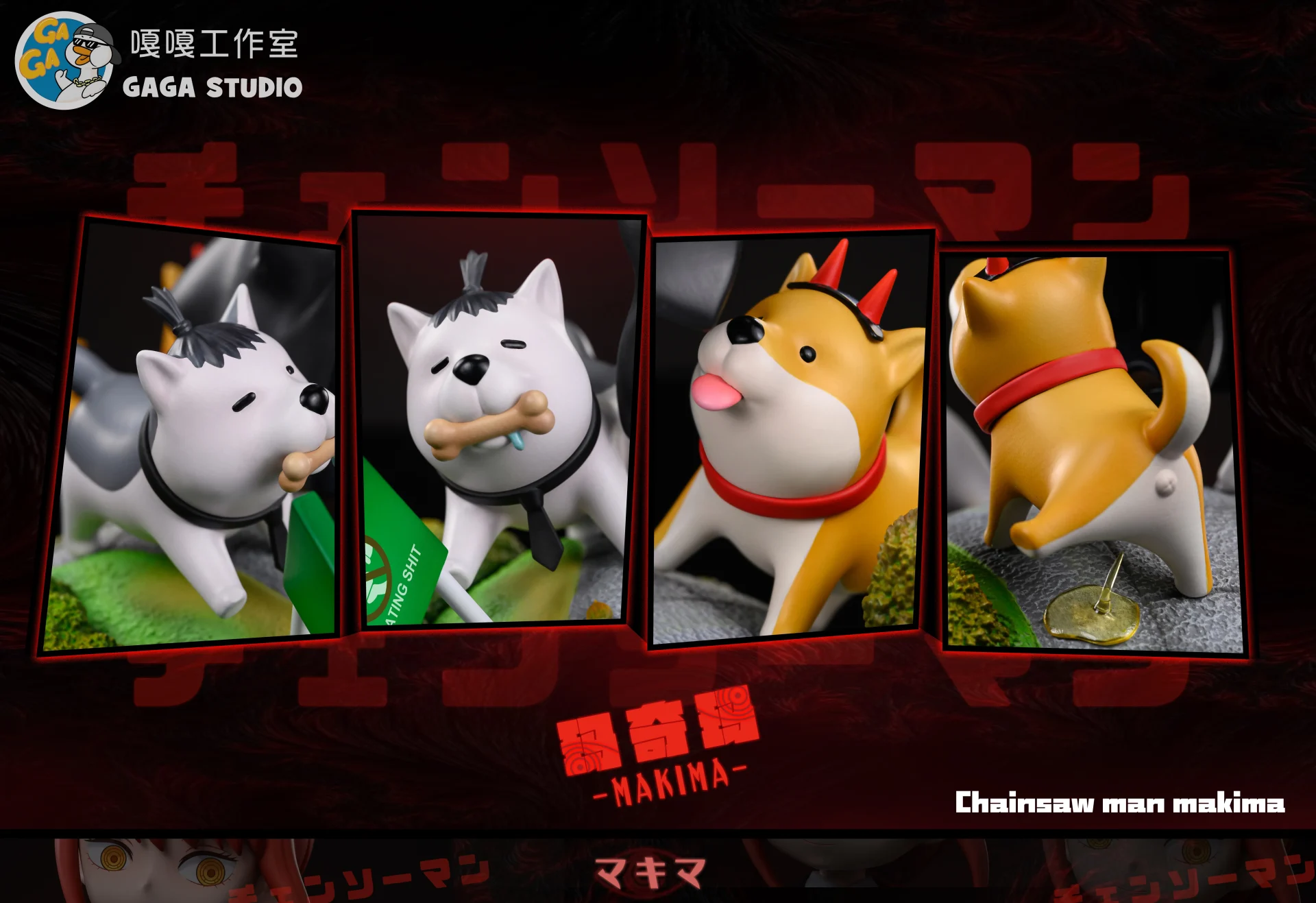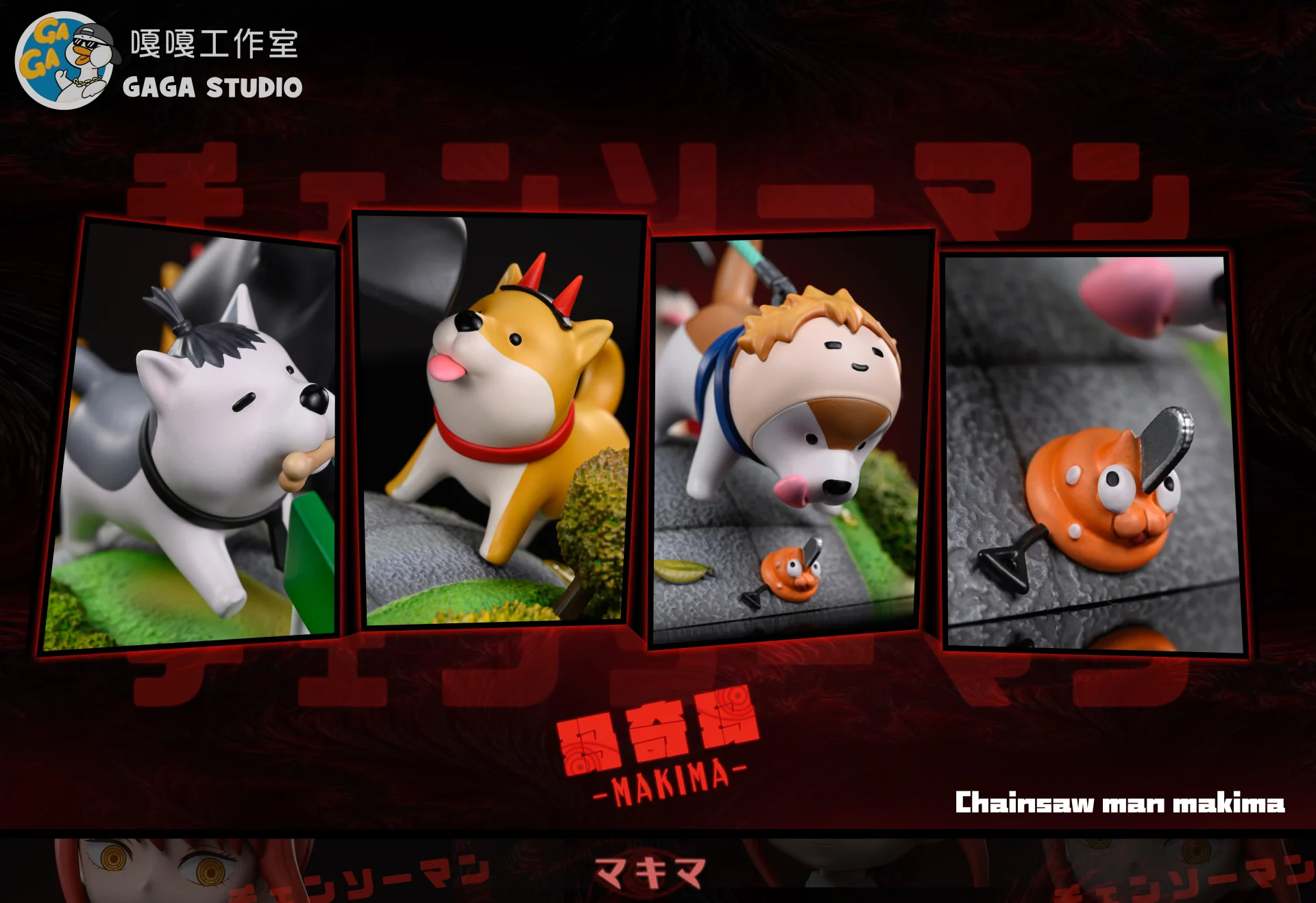 The creator's inspiration is still quite explosive, so interested friends may want to consider getting it!
Click here for news on other exciting Chainsaw Man products!