Shiranui – AniMester
Shiranui – AniMester: Shiranui is an SSR shikigami character from the game "Onmyoji." Recently, the renowned figure maker Animester has released a figurine called "Shiranui: Dance of Ember and Fire." Let's take a look at how it performs!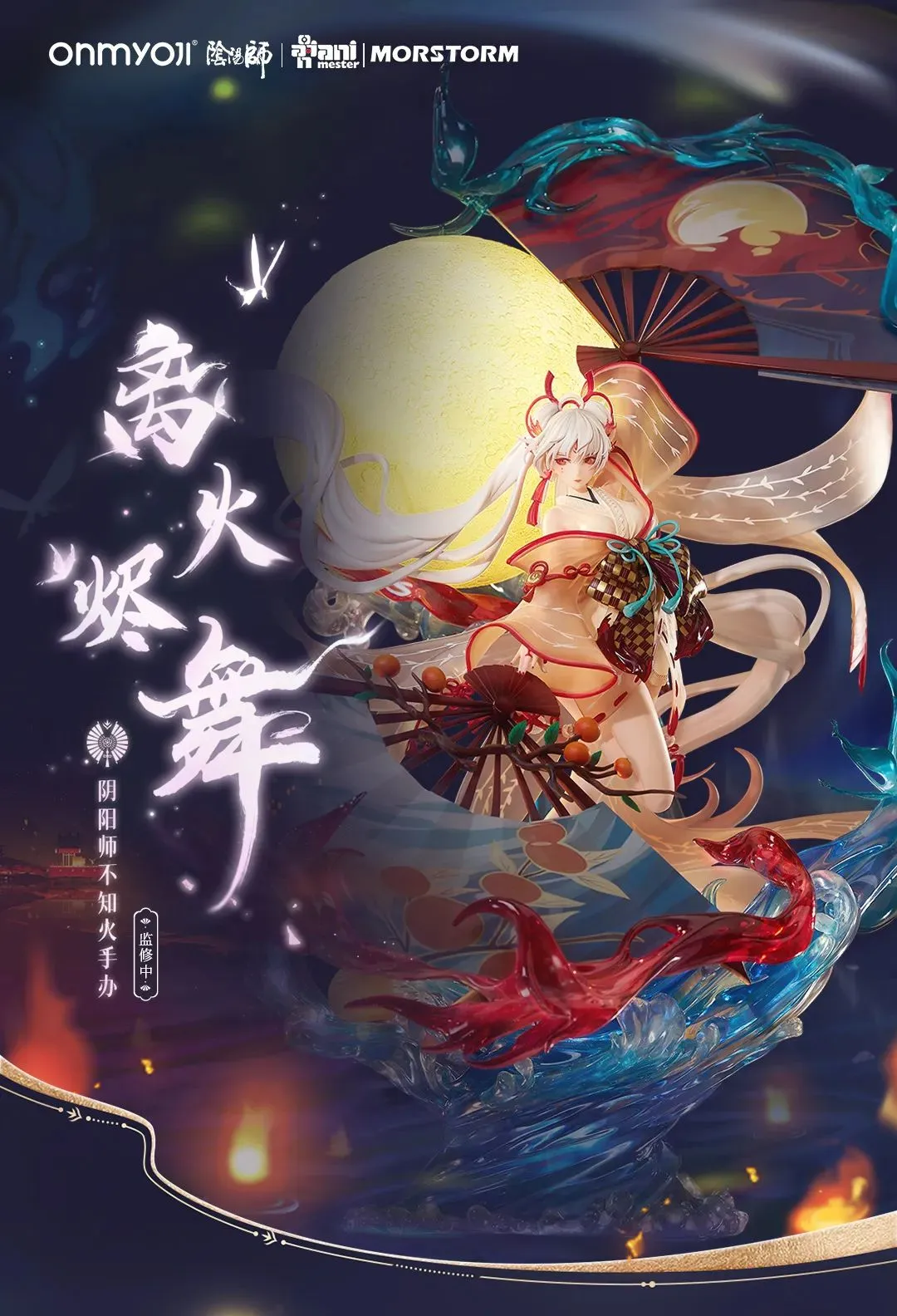 This Shiranui figurine is relatively rare in the 1/5 scale category.  It has a substantial size, with a total height of 60cm.  Made from PVC and resin materials.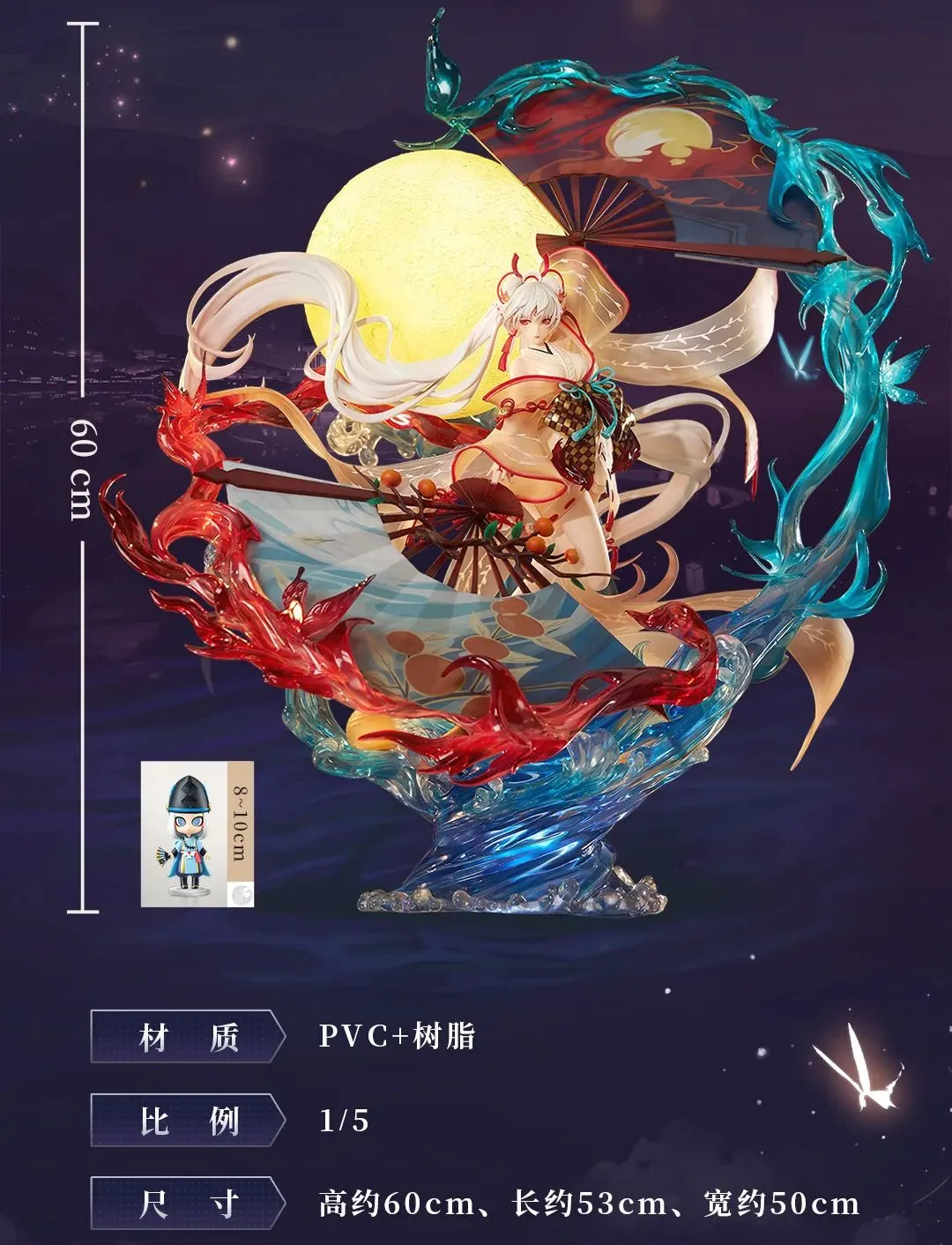 The figurine portrays Shiranui dancing with a full moon.  The elegant pose shows her dancing with a folding fan.  Due to its relatively large size and the addition of special effects, the visual presentation is quite impressive.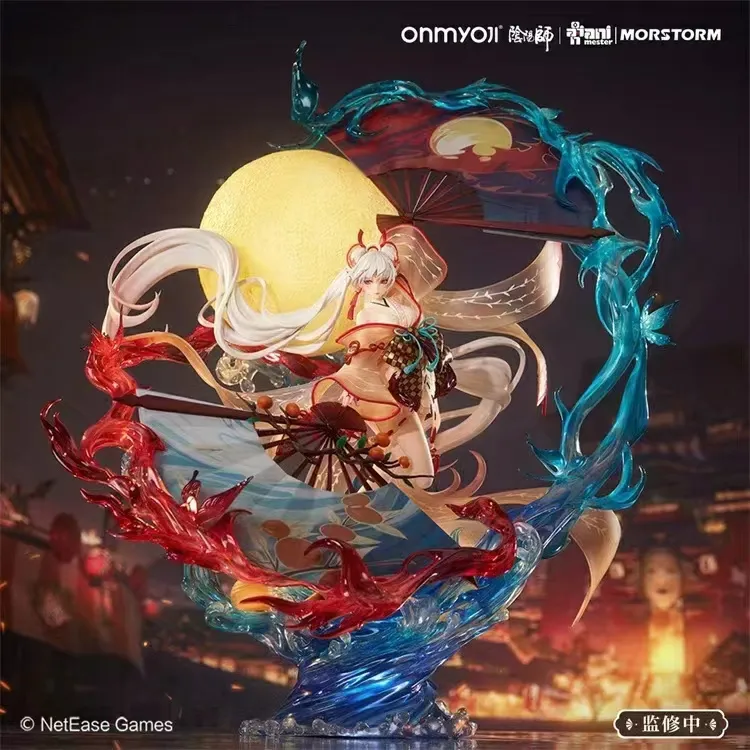 Besides the fiery and wavy special effect parts on the base,  the most eye-catching element is undoubtedly the moon component.  The surface texture details are well-reproduced.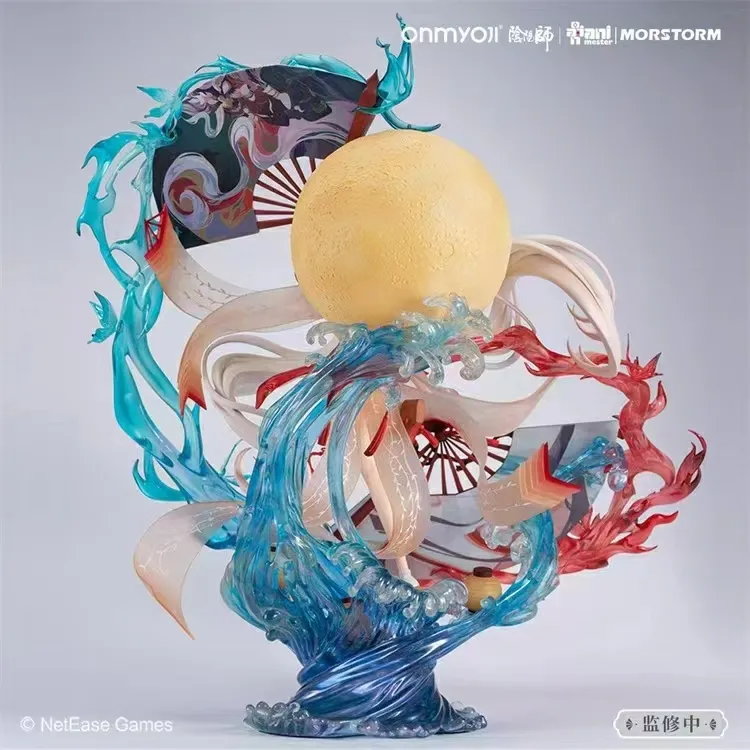 Its most outstanding feature is the luminous mechanism.  After turning on the lights, it indeed adds a lot to the display.  The design of Shiranui stays true to the original character.  The resemblance is quite good.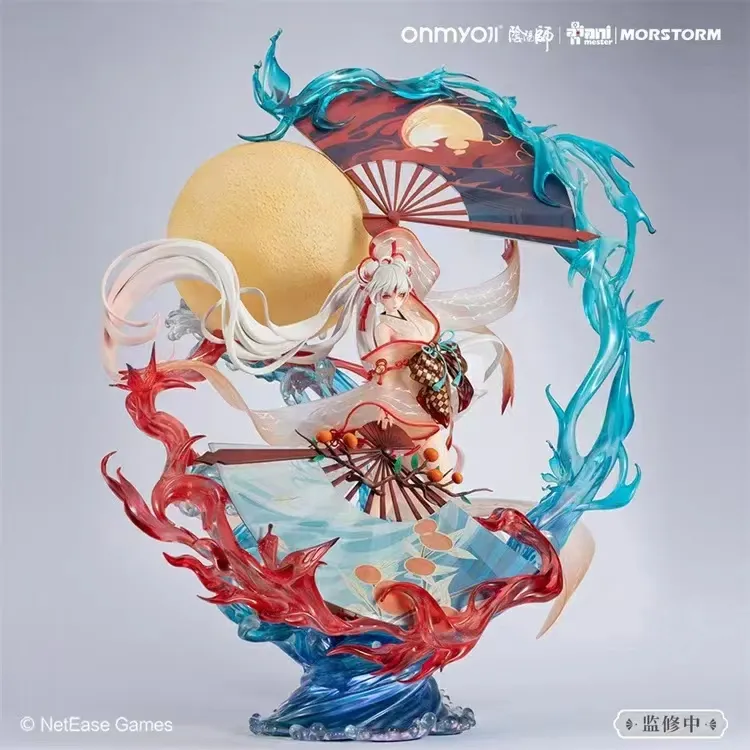 Apart from some accessories like the red headgear, the characteristic white leaf pattern on the clothing surface is also well-crafted on this figurine.

Additionally, translucent parts are used here, and from the official images, both the design details and the paint job are quite good.  Hopefully, the final product's overall quality will match the prototype.
The facial makeup and pupil design also follow the original setting.  To be frank, the portrayal of the eyes is quite impressive.  To match the dynamic pose, the hair is presented in a flowing state.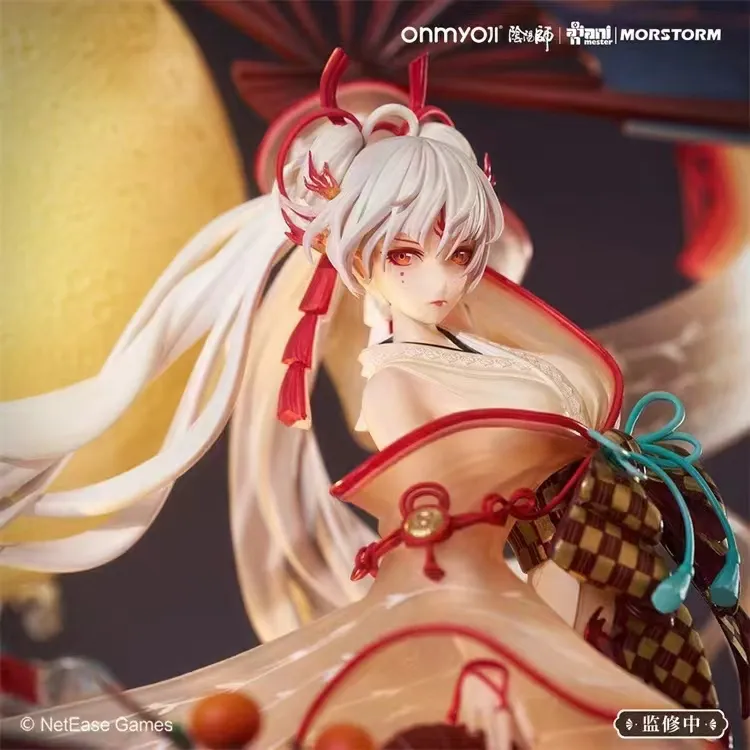 Furthermore, the leg lines are beautifully sculpted.  The special effect parts are gradiently treated, so the representation of textures is well done.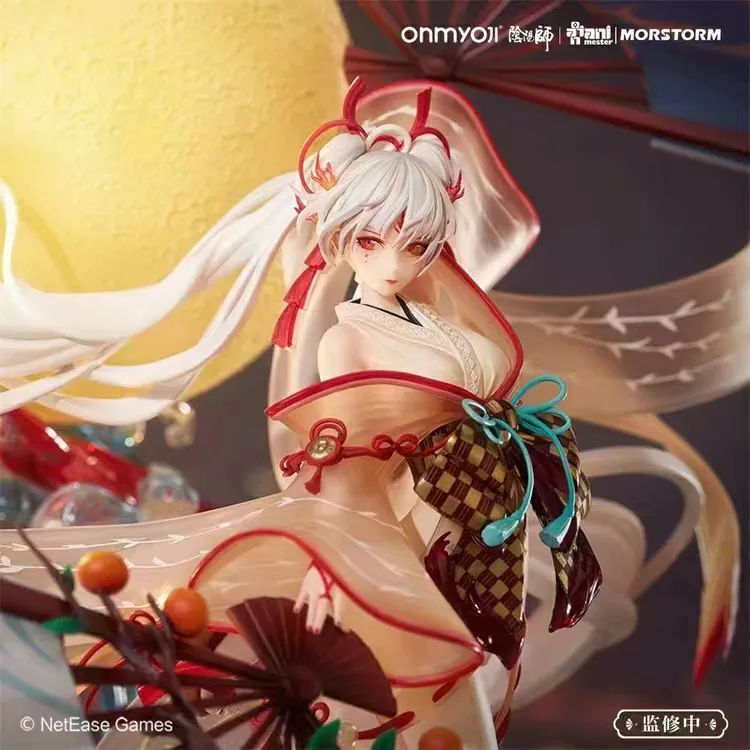 In conclusion, this figurine's design is indeed beautiful.  If you are a big fan of this character, this product is worth considering.