Malenia – Crown Studio
Malenia – Crown Studio: Crown Studio has introduced their newest figure.  From highly acclaimed game Elden Ring, it is Malenia, Blade of Miquella!  There are two versions available, and the deluxe edition comes with three interchangeable head sculpts and a non-corrosive body, allowing for dual posing!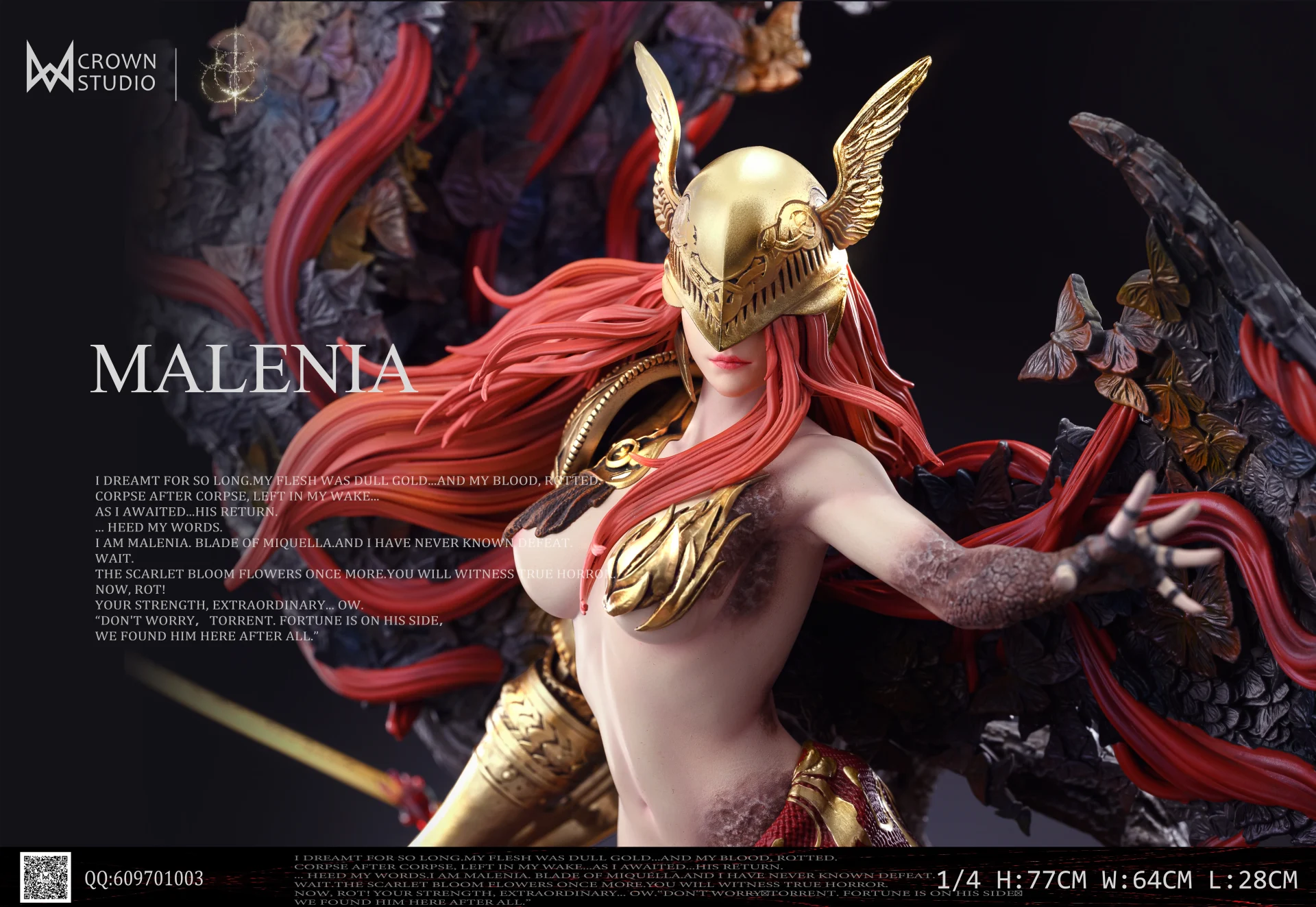 This Crimson Valkyrie Malenia stands at 77 centimeters tall, adorned in golden armor and helmet, accompanied by enormous Aeonia Butterfly wings, resembling a blooming flower of decadence.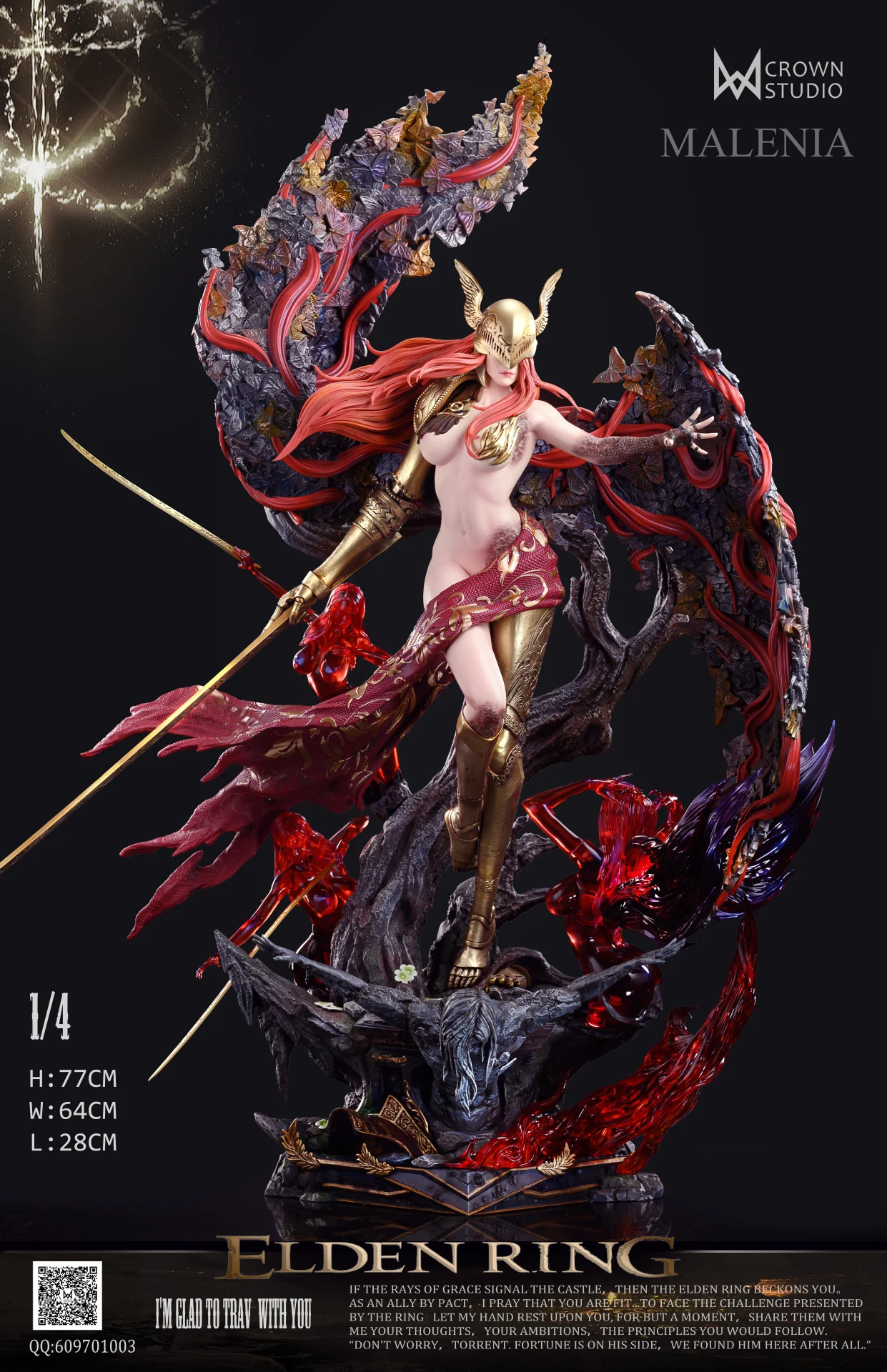 The regular version of Malenia bears the crimson corruption marks on her body, yet it does not diminish her proud and graceful demeanor.
In addition to the helmet design, the regular version also includes an open-eyed head sculpt! With flowing hair, Malenia exudes a blend of martial prowess and tenderness, making her tragic story in the game even more endearing.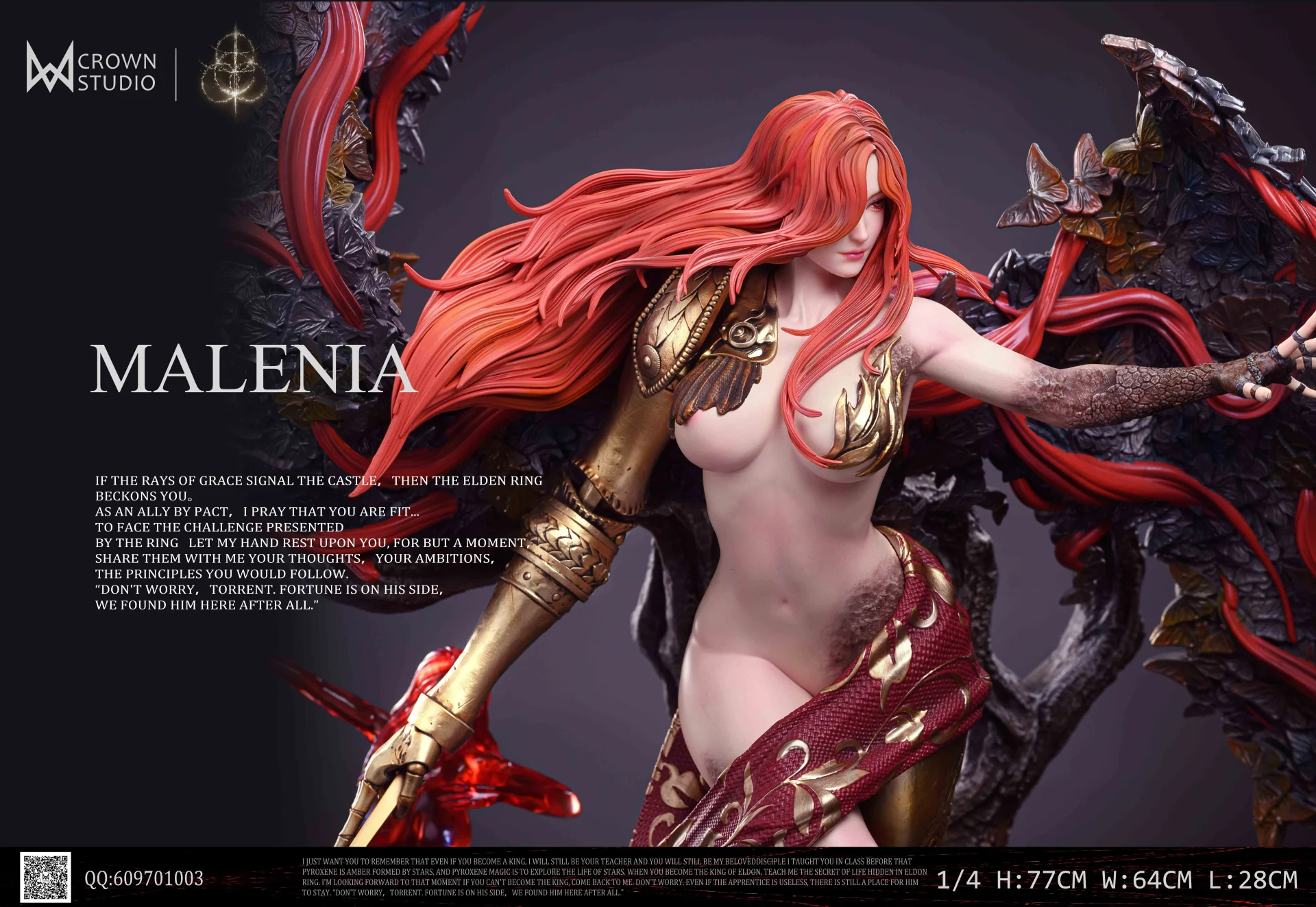 The right chest armor and hip skirt of this Malenia statue can be removed to reveal battle damage! Even the regular version comes with interchangeable head sculpts and the option for battle damage, combined with an elegant and magnificent sword-dancing scene and crimson leaf-like wings, creating a graceful and awe-inspiring overall style.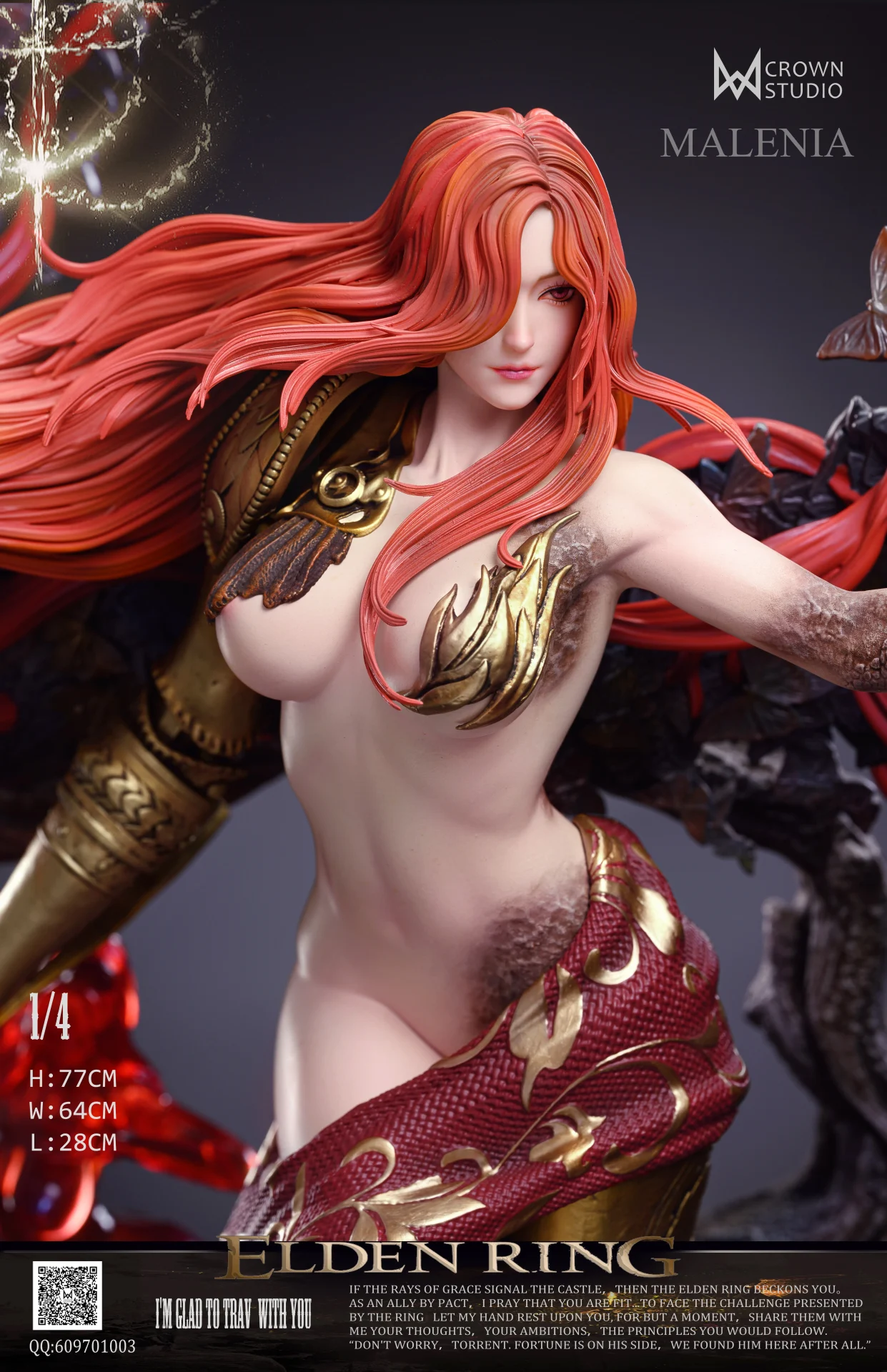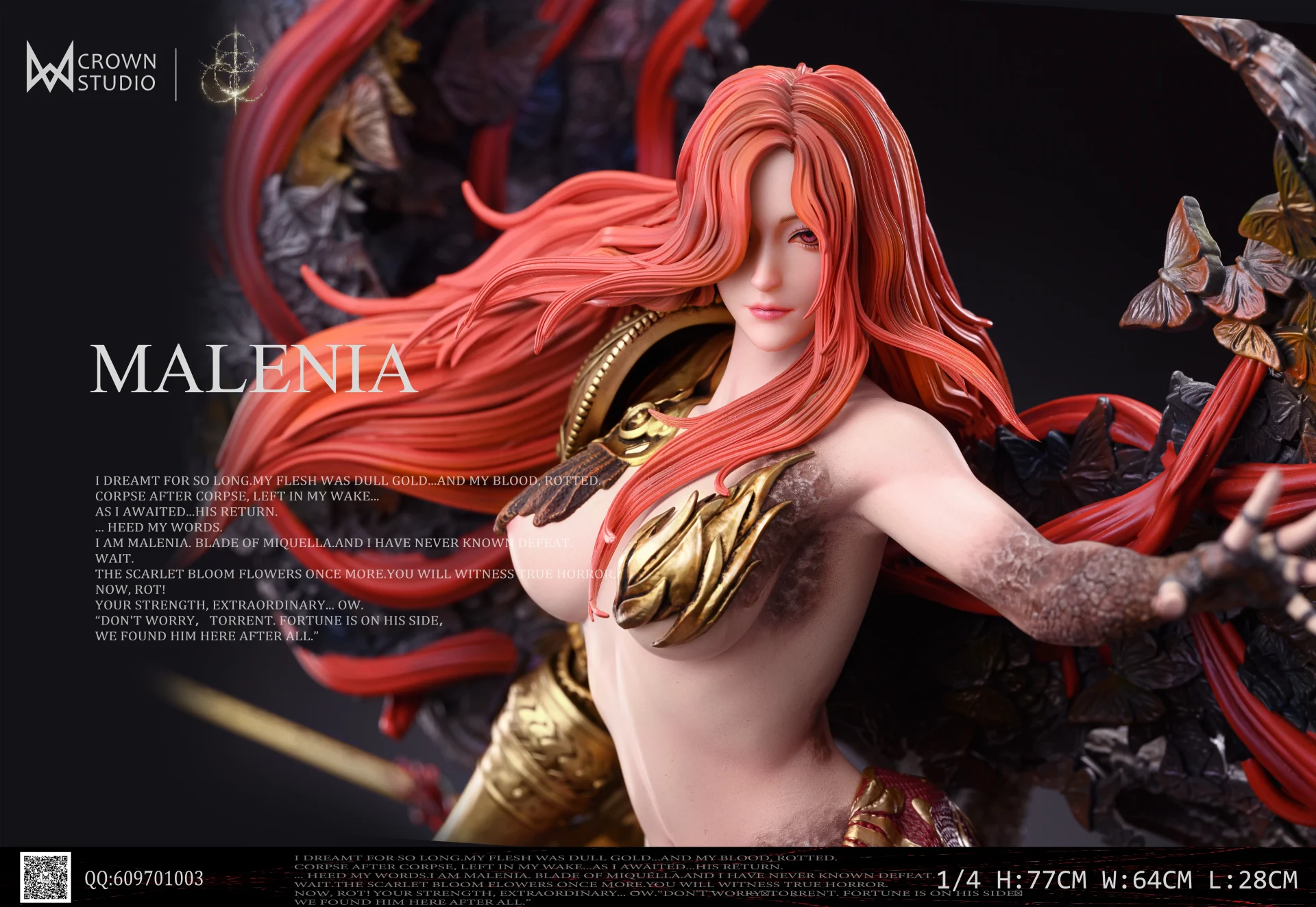 The deluxe edition includes an additional head sculpt with closed eyes and an extra non-corrosive body + a simple base, enabling dual posing of two Valkyries!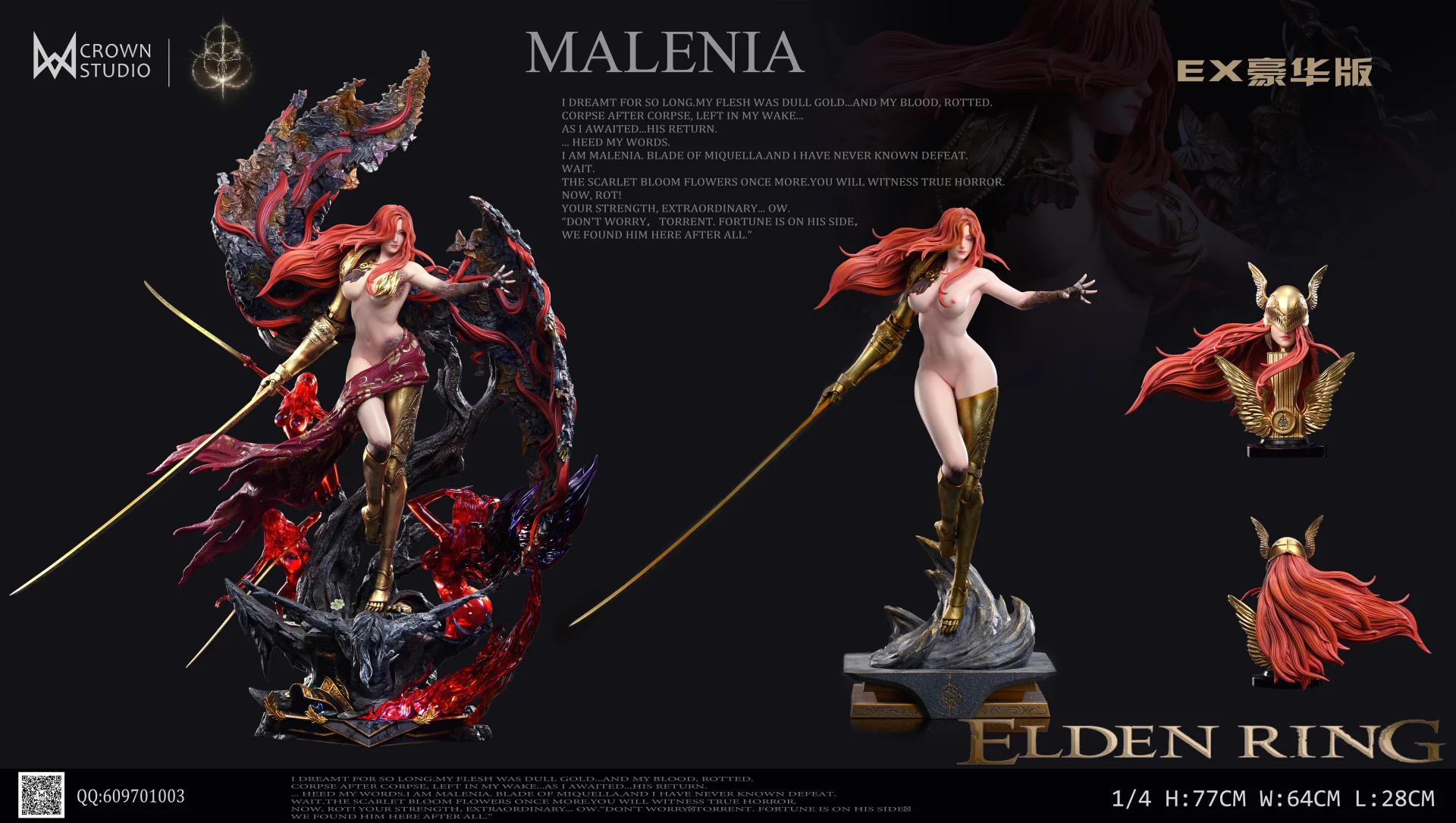 The unique base for the deluxe edition head sculpt features golden wings, resembling the style of the Valkyrie's helmet and the Elden Ring logo.