Marshall Teach – Dream Lab Studio
Marshall Teach – Dream Lab Studio: Marshall D. Teach, is a character in the Japanese manga "One Piece" and its derivative works. He is also known as "Blackbeard" and serves as the admiral of the Blackbeard Pirates, one of the "Four Emperors" in the New World.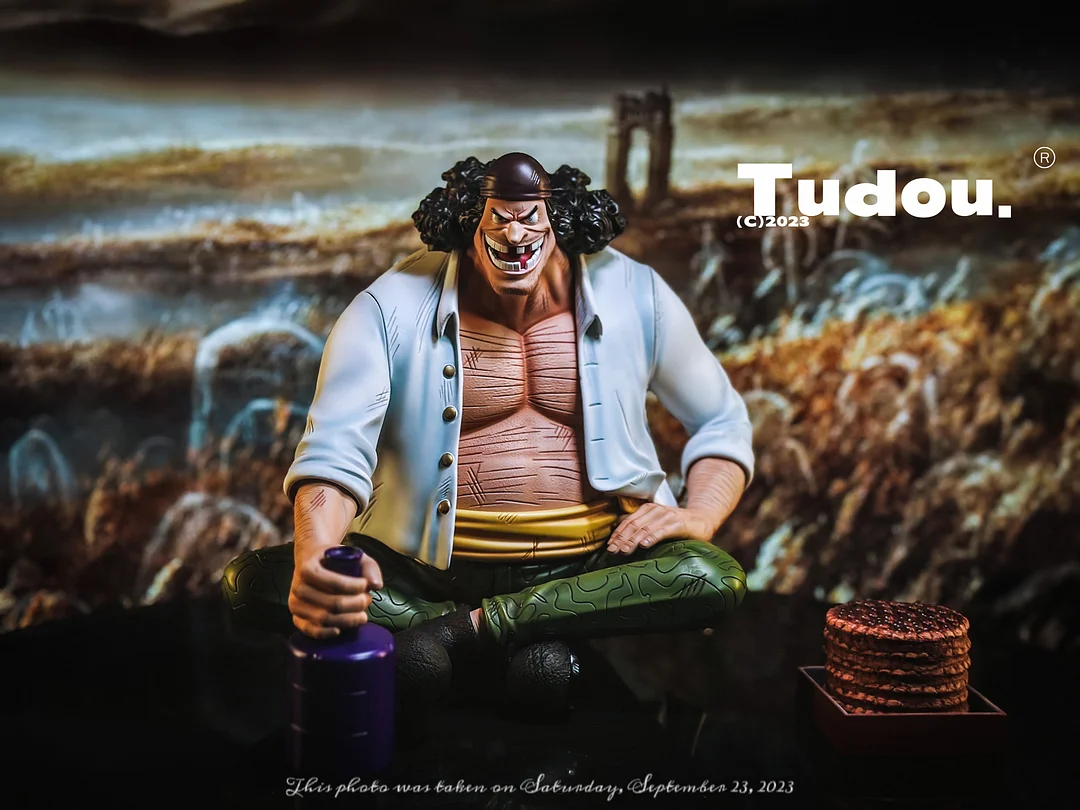 He is one of the members of the "Worst Generation" with a bounty of 3,996,000,000 Berries. He is a natural-type Paramecia Devil Fruit user and gained the powers of the Tremor-Tremor Fruit during the Battle of Marineford, as well as acquiring another Devil Fruit in the New World.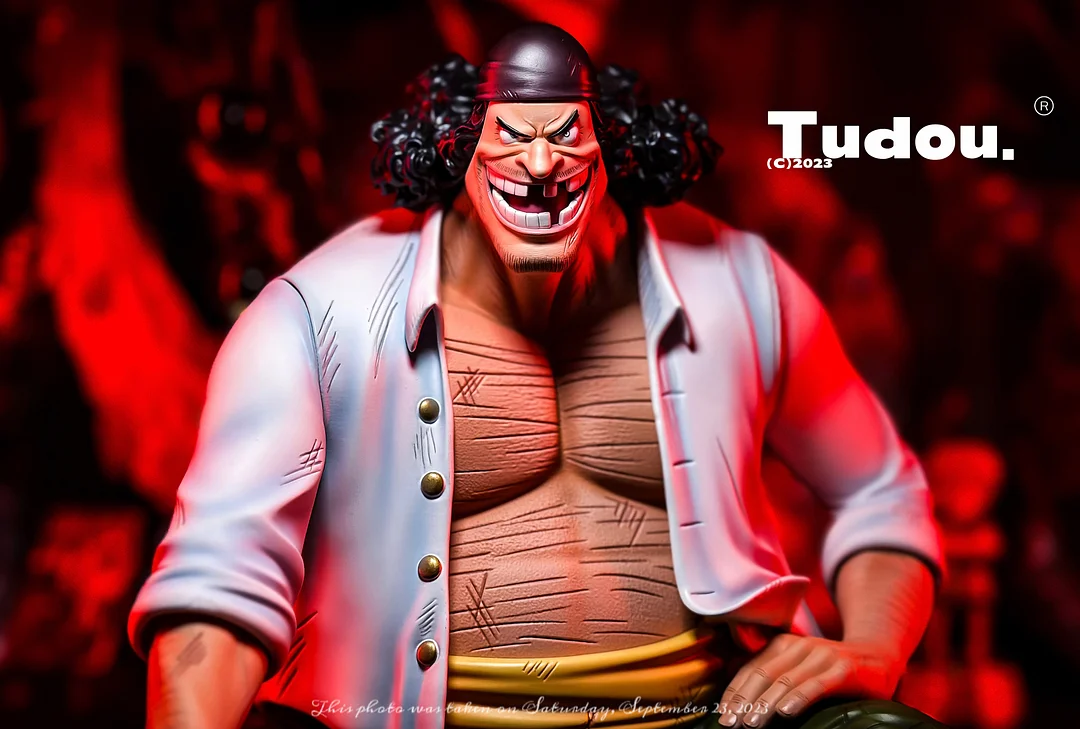 Originally, he was a member of the Whitebeard Pirates' second division and killed the fourth division commander, Thatch, to obtain the Dark-Dark Fruit. He later defeated Portgas D. Ace and officially became one of the Seven Warlords of the Sea. However, he later gave up his position as a Warlord during the Summit War.
Two years prior to the current events in the story, he had missing teeth and appeared as a rugged middle-aged man with a muscular build. He had dark skin, thick black hair, and a shaggy beard, wearing a headband.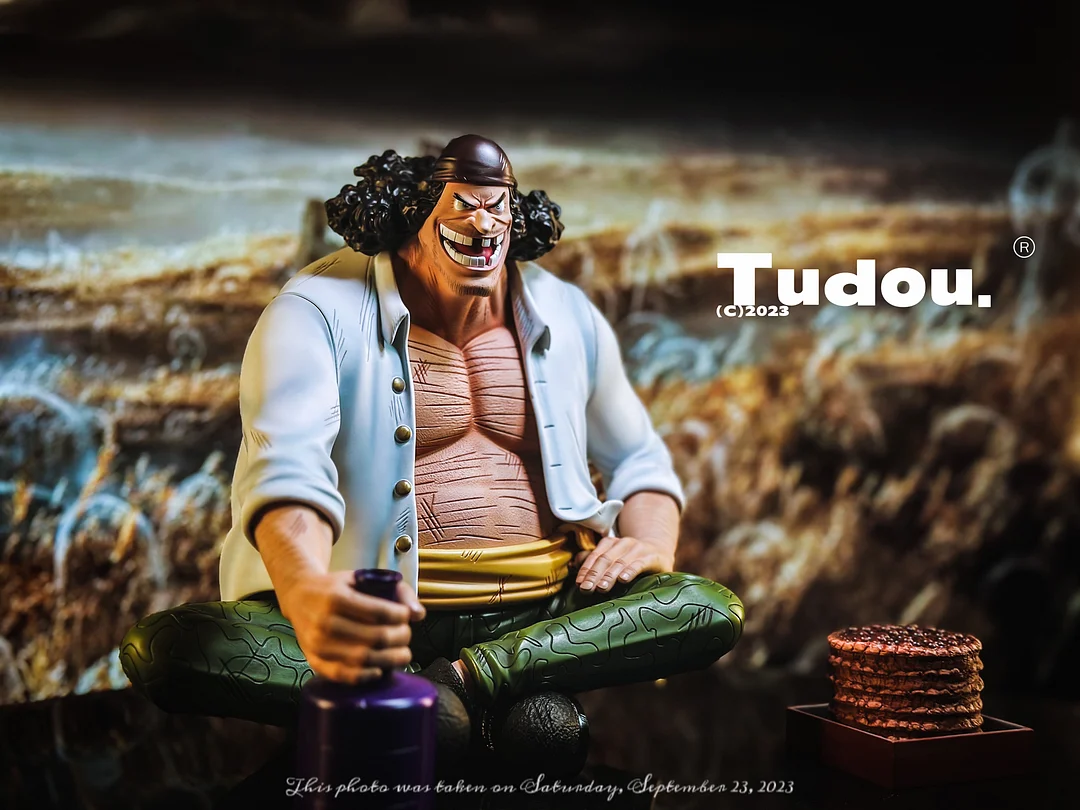 He wore two necklaces and had wristbands on both hands, as well as various rings on his ten fingers. He carried three flintlock pistols on his left side and a bottle of strong rum on his right. His typical attire included a white shirt with an unbuttoned black coat on top, often leaving his chest exposed.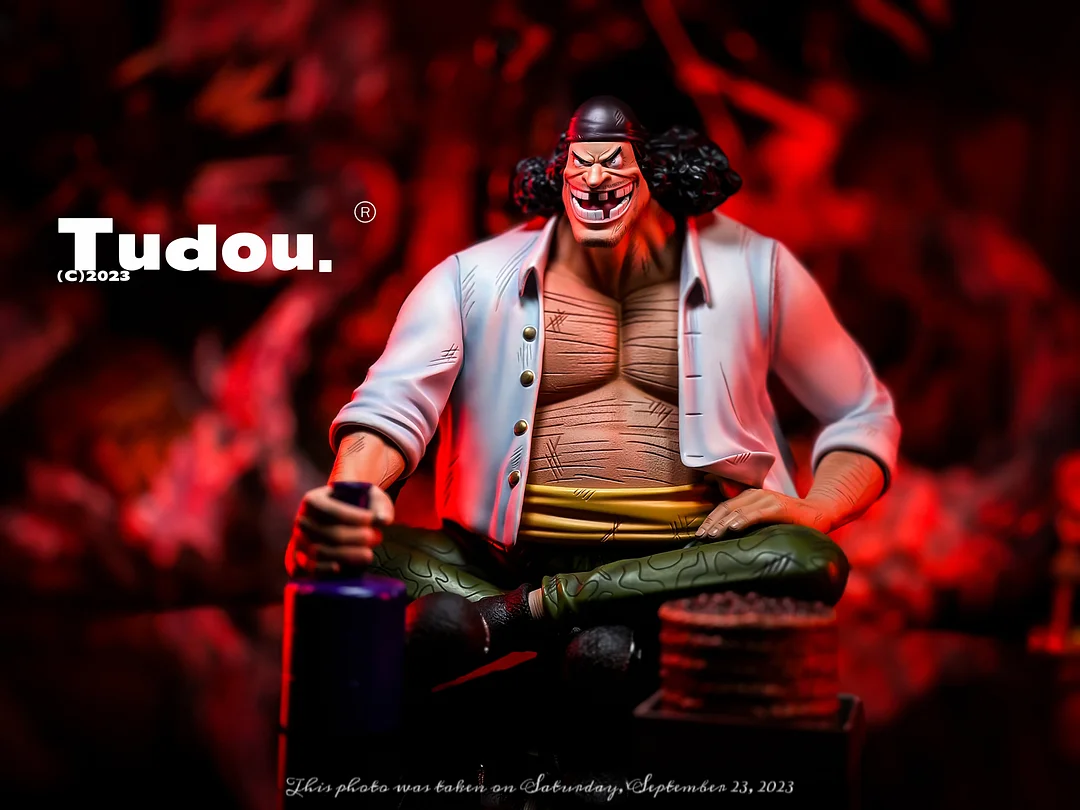 Marshall D. Teach was willing to bide his time within the Whitebeard Pirates for decades, all in the hopes of obtaining the Dark-Dark Fruit. He was ready to spend his entire life as a member of the Whitebeard Pirates if he failed to acquire it and was willing to gamble his future on something with uncertain results.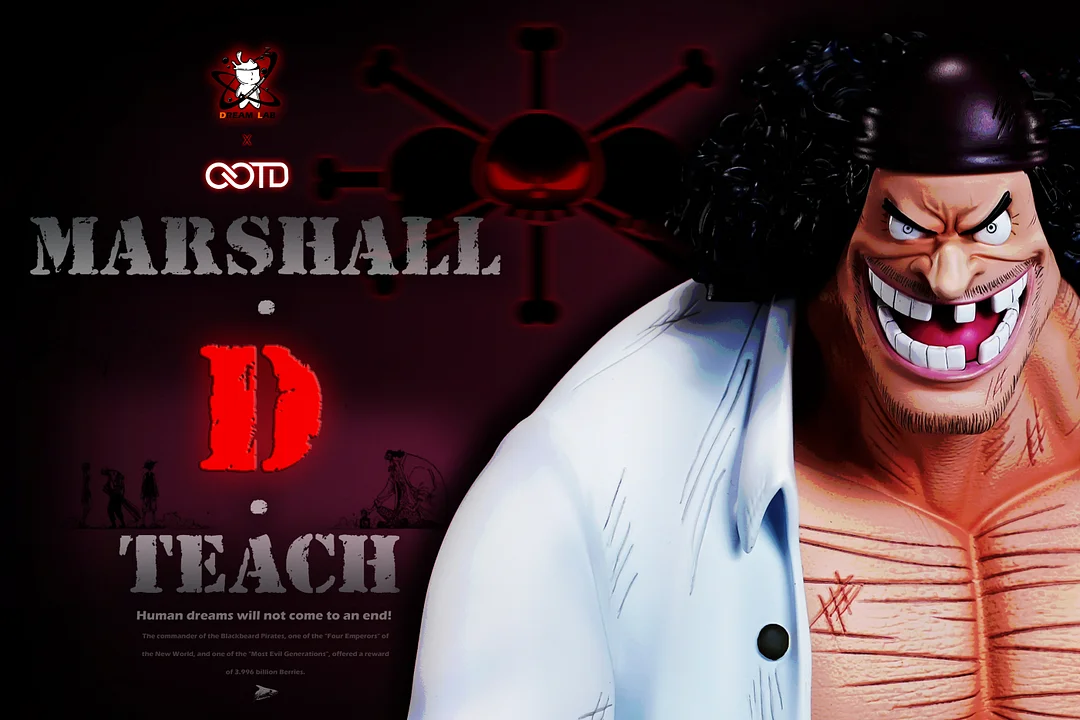 This figure by Dream Lab Studio is a great rendition of the man known as Blackbeard.  If you're a fan of this character or the One Piece series, take action now!