Mona – G Studio
Mona – G Studio: Mona, possessing impressive strength befitting of her title, is knowledgeable yet arrogant. Despite leading a difficult and impoverished life, she resolutely refuses to profit from divination, which has led to her constant worries about making a living.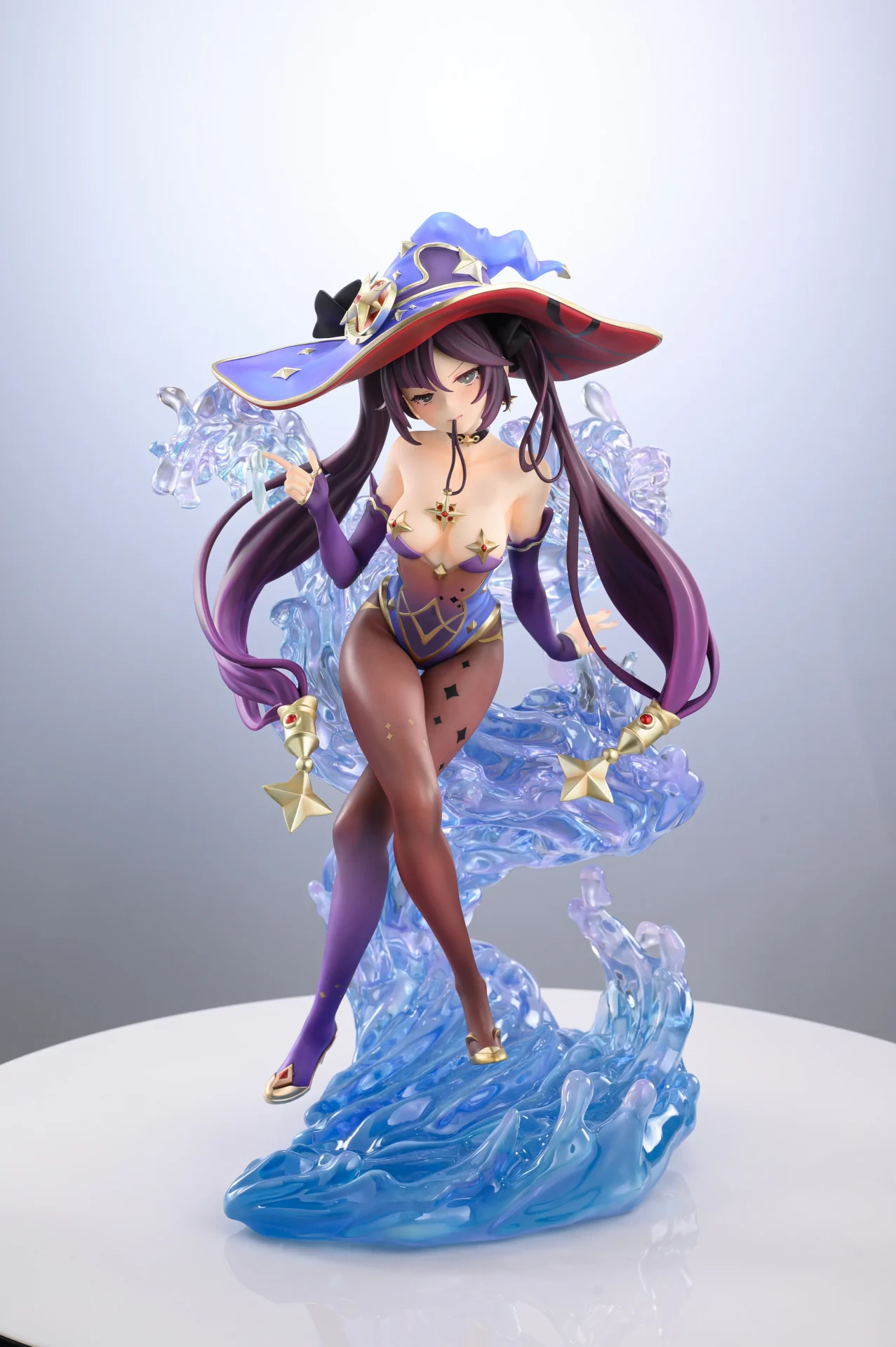 The skin's texture looks very lifelike, and the exposed parts of the body are colored to accentuate her figure, with turbulent waves seemingly about to burst forth.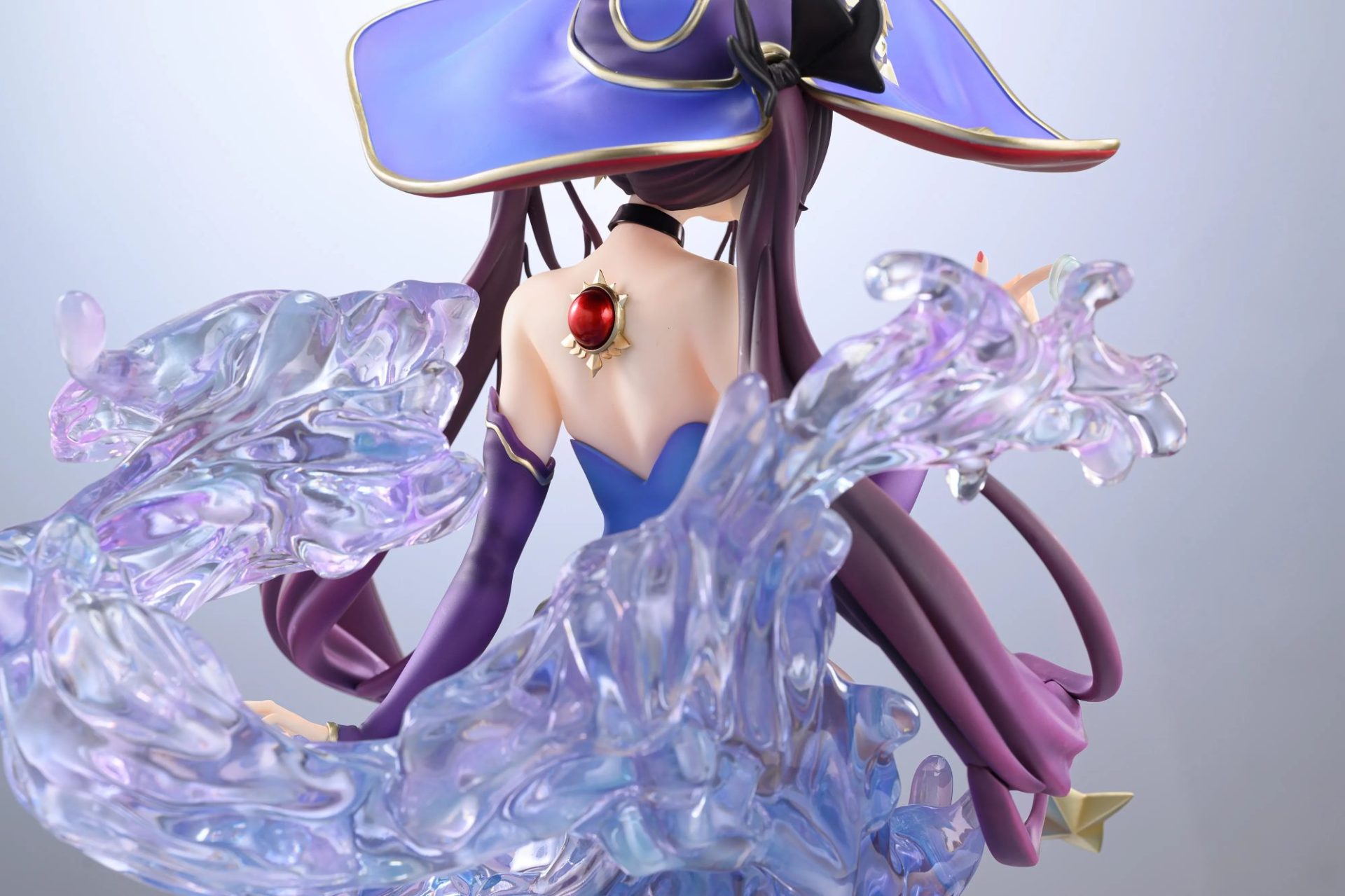 The purple hair catches the eye with its gradient coloring, and the smoothness of her attire and details like the hat are also well represented.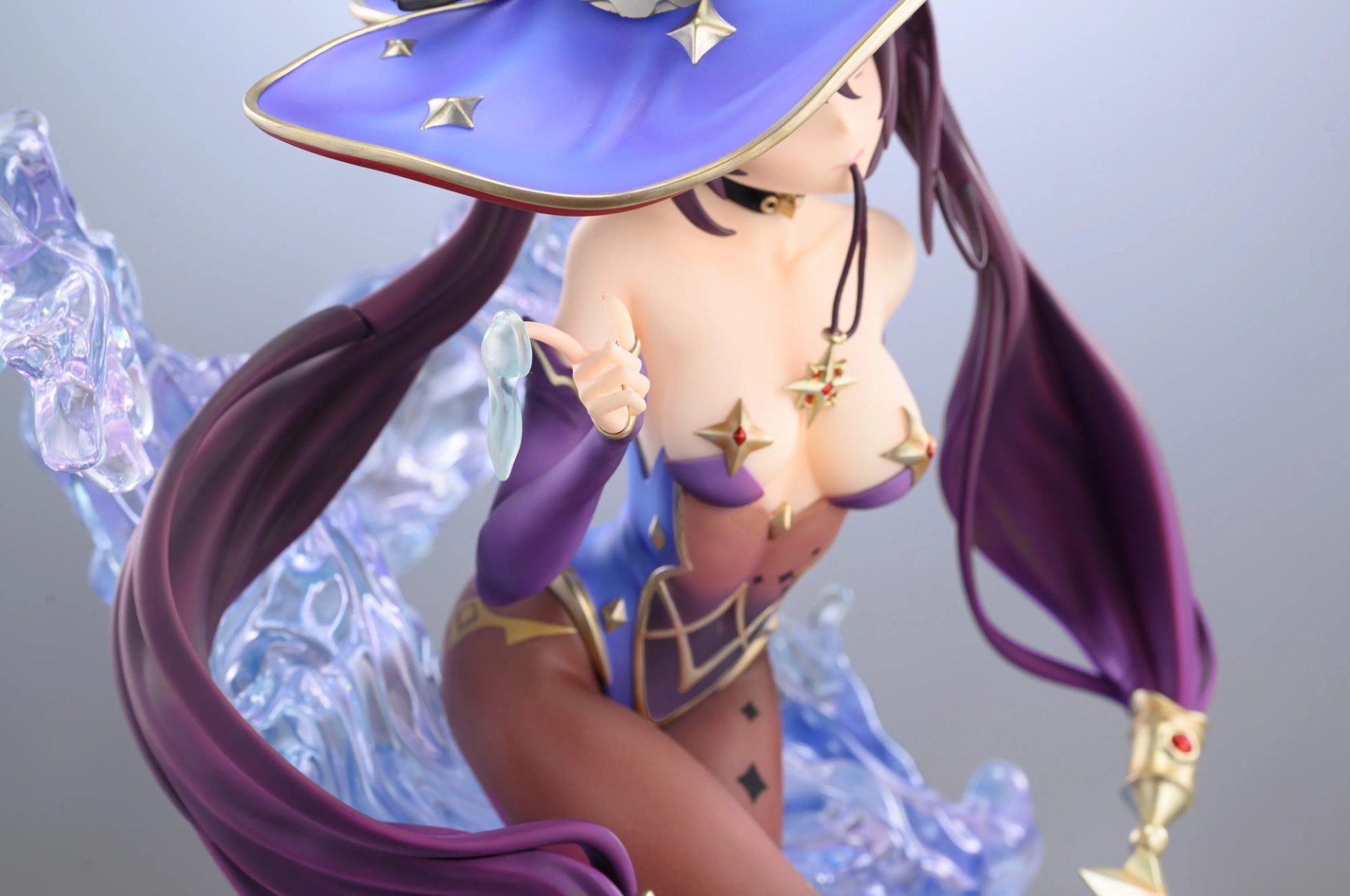 The black stockings also recreate a realistic texture, and if you look closely, you can even see the skin color through the stockings at the knees.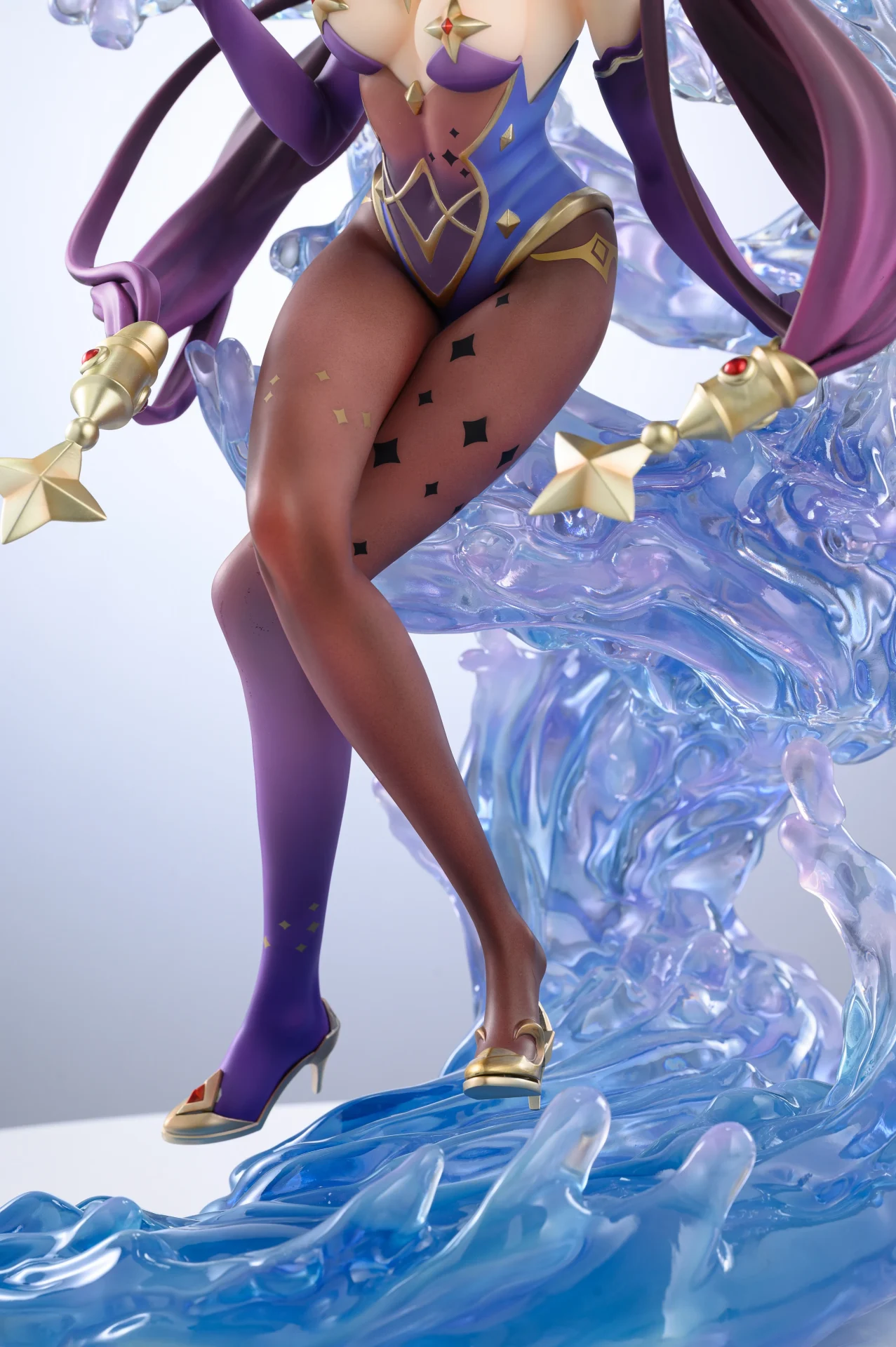 The contour of the back and the stretched muscles are still very distinct. The base incorporates Mona's Hydro element, and the transparency and luster of the special effects make it truly enticing.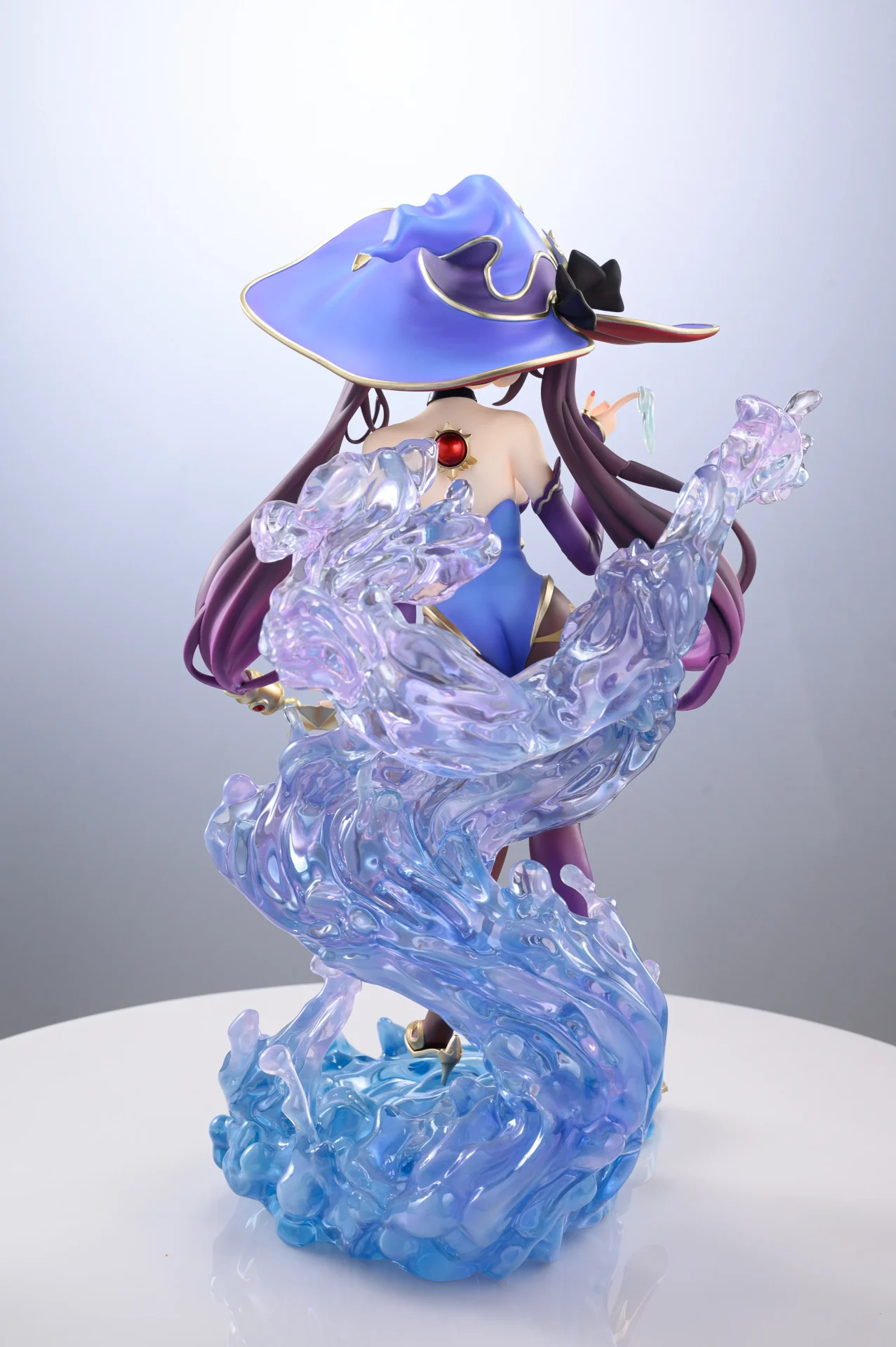 Overall, it's a delicate piece of work, so those who love Mona should consider adding it to their collection.
Click here for news on other exciting Genshin Impact products!