Ichinose Asuna – Dodomo Studio
Ichinose Asuna – Dodomo Studio: Dodomo has just announced a pre-order for a 1/6 scale figure of Ichinose Asuna from 'Blue Archive. The charming and eye-catching figure not only comes with interchangeable arms and a bar scene but also includes a fancy G-plug!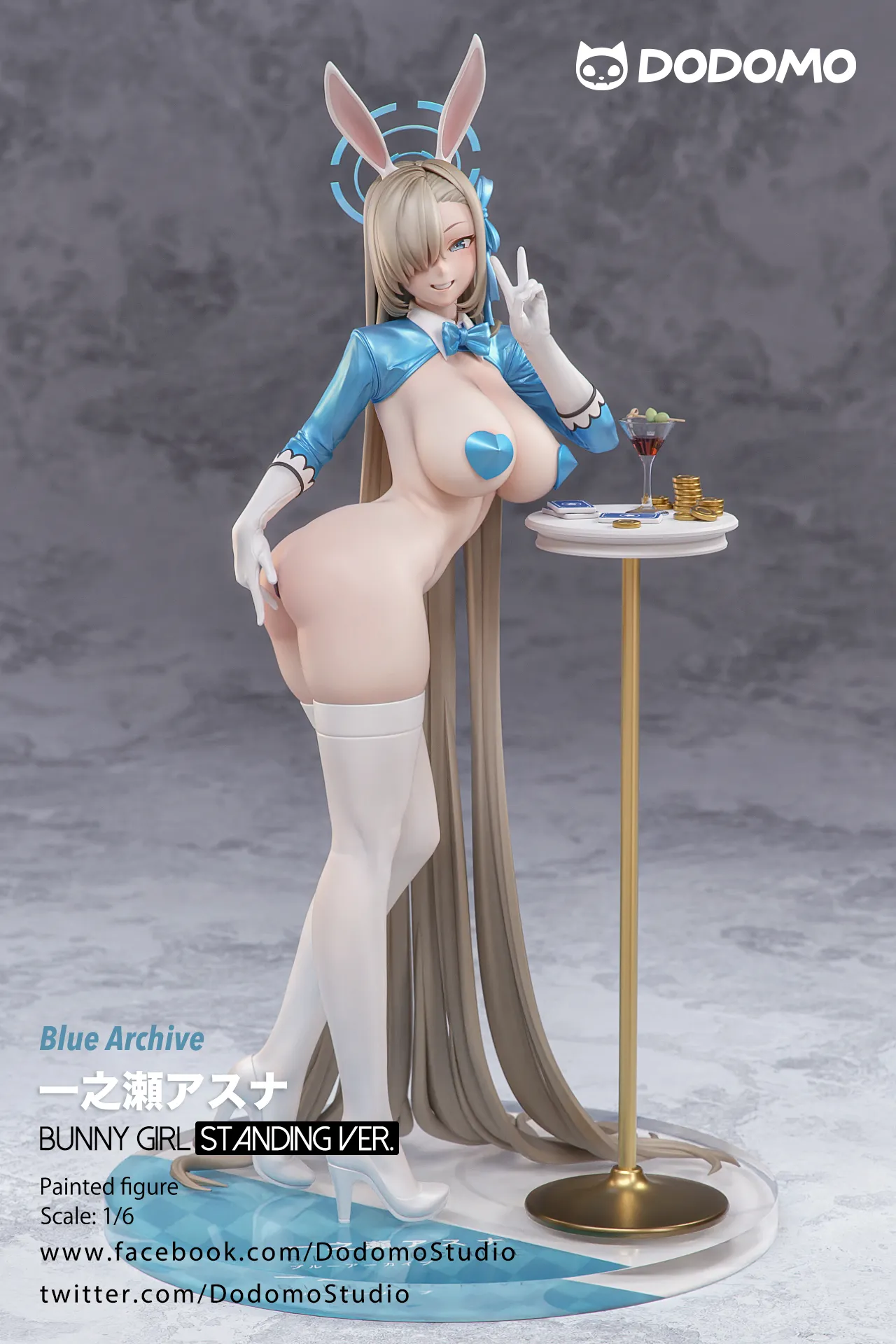 This Ichinose Asuna Reverse Bunny Girl figure stands at 32 centimeters tall and features a refreshing summer look with a water-blue vest and white stockings. It's evident from the censored areas that this figure is truly alluring!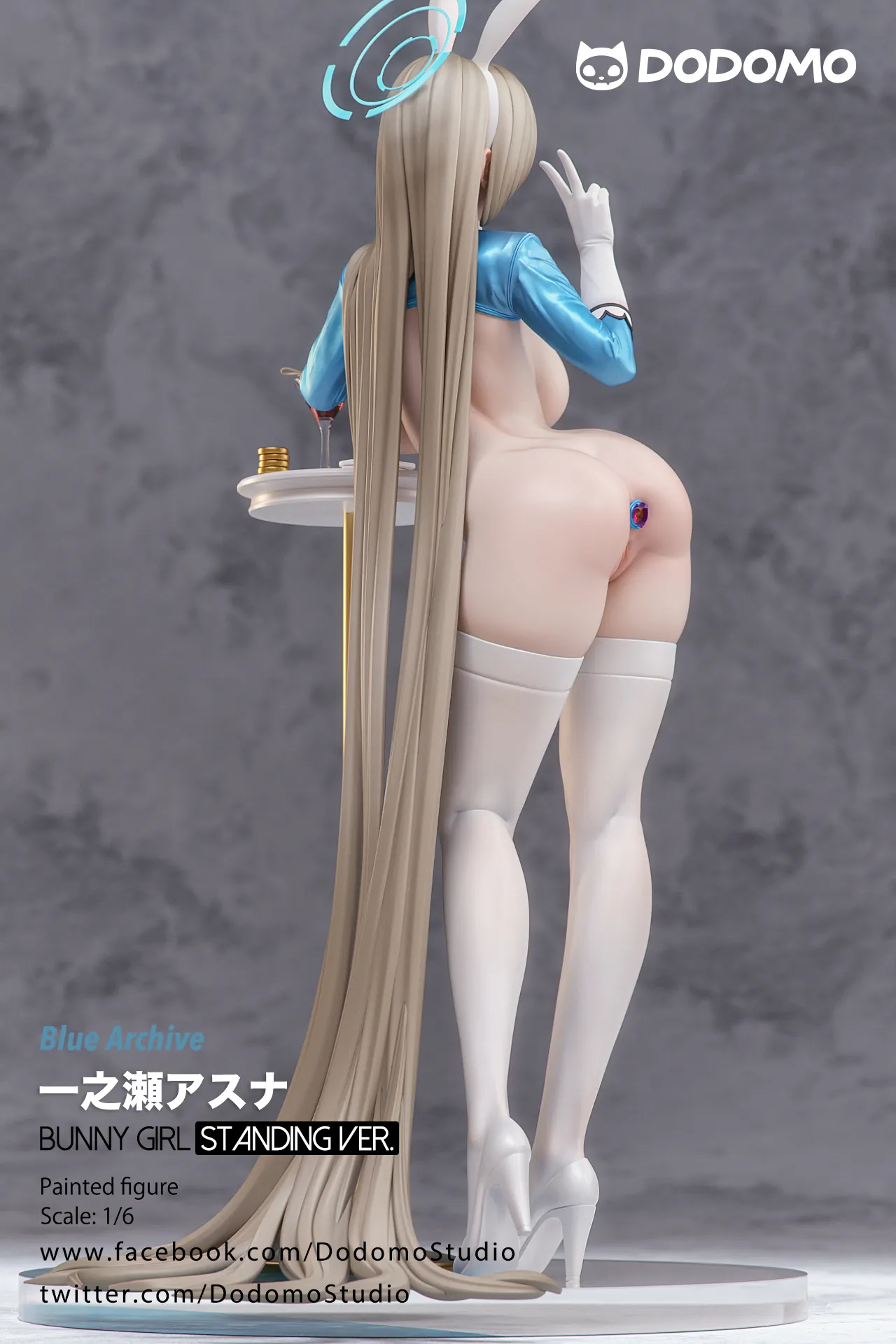 In the normal pose, Asuna has two heart-shaped stickers to cover her chest. The C-string panty style adds a daring and alluring touch.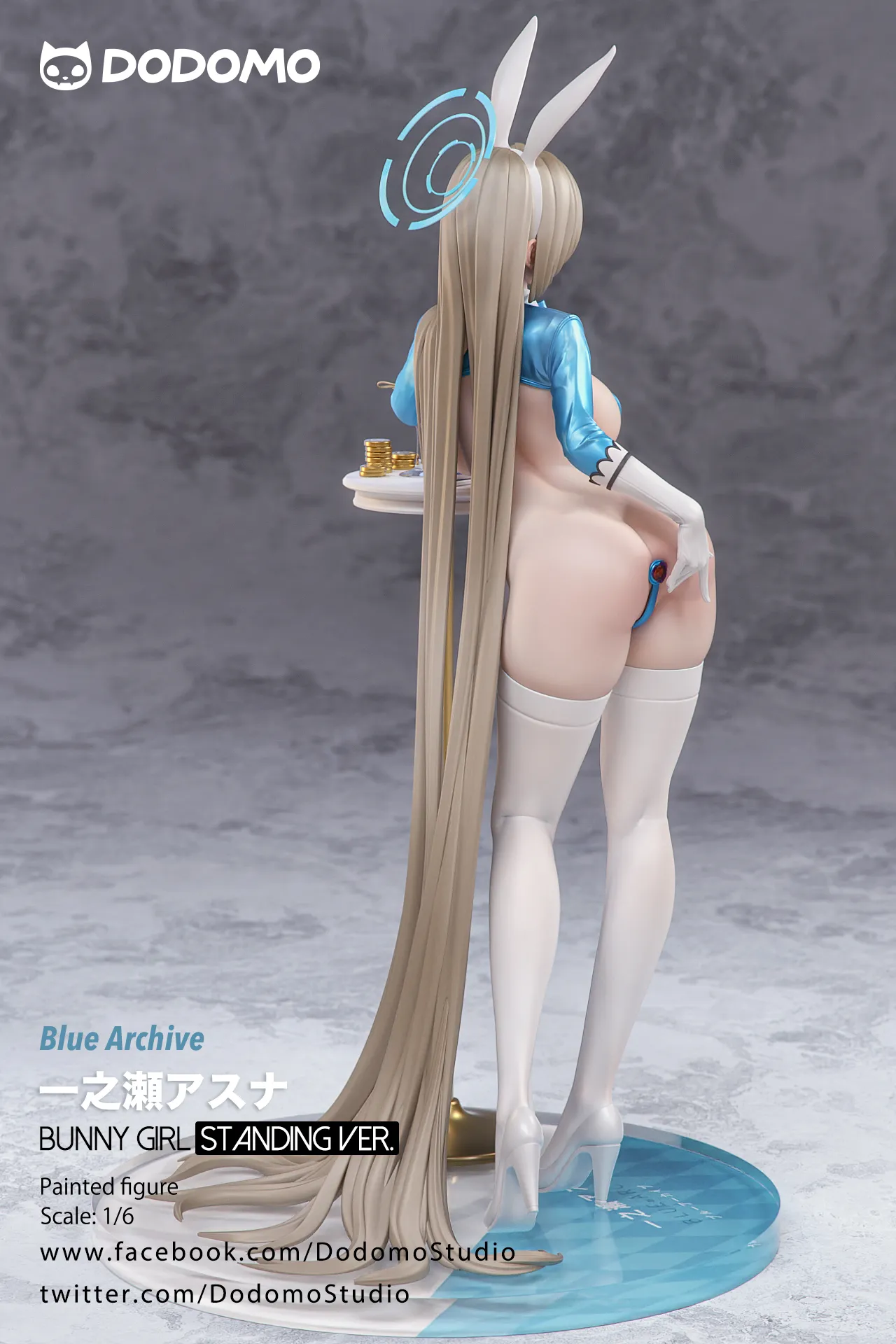 Unfortunately, full images cannot be shown, but the chest stickers of this figure are fixed with blue adhesive, making it possible to remove them at any time! The use of adhesive instead of replacement parts also reproduces the actual installation habit of chest stickers.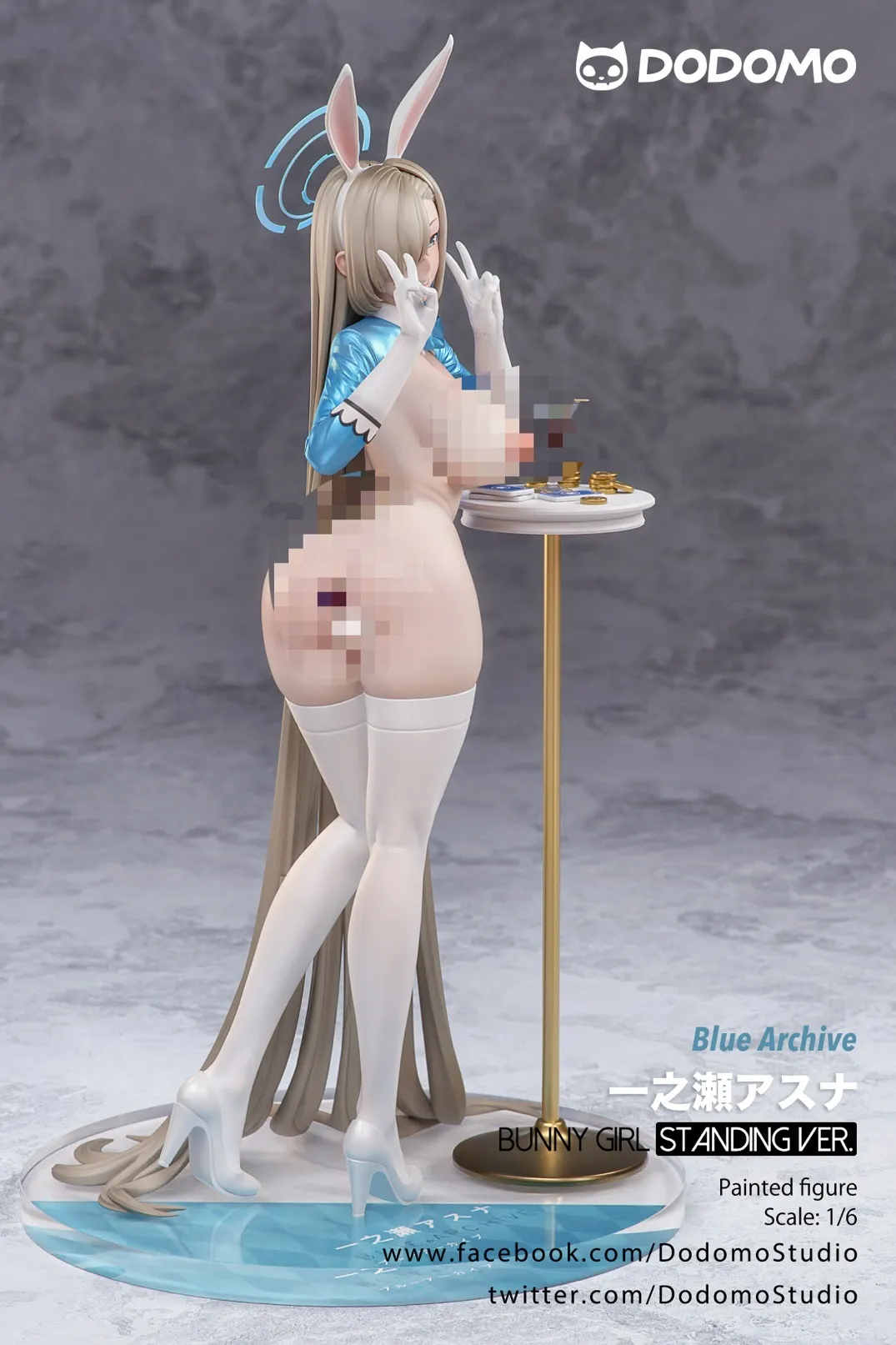 The cute and slightly teasing expression is adorable, and the head sculpt of Asuna is quite accurate, reaching a high level of quality as seen in previous Dodomo figures.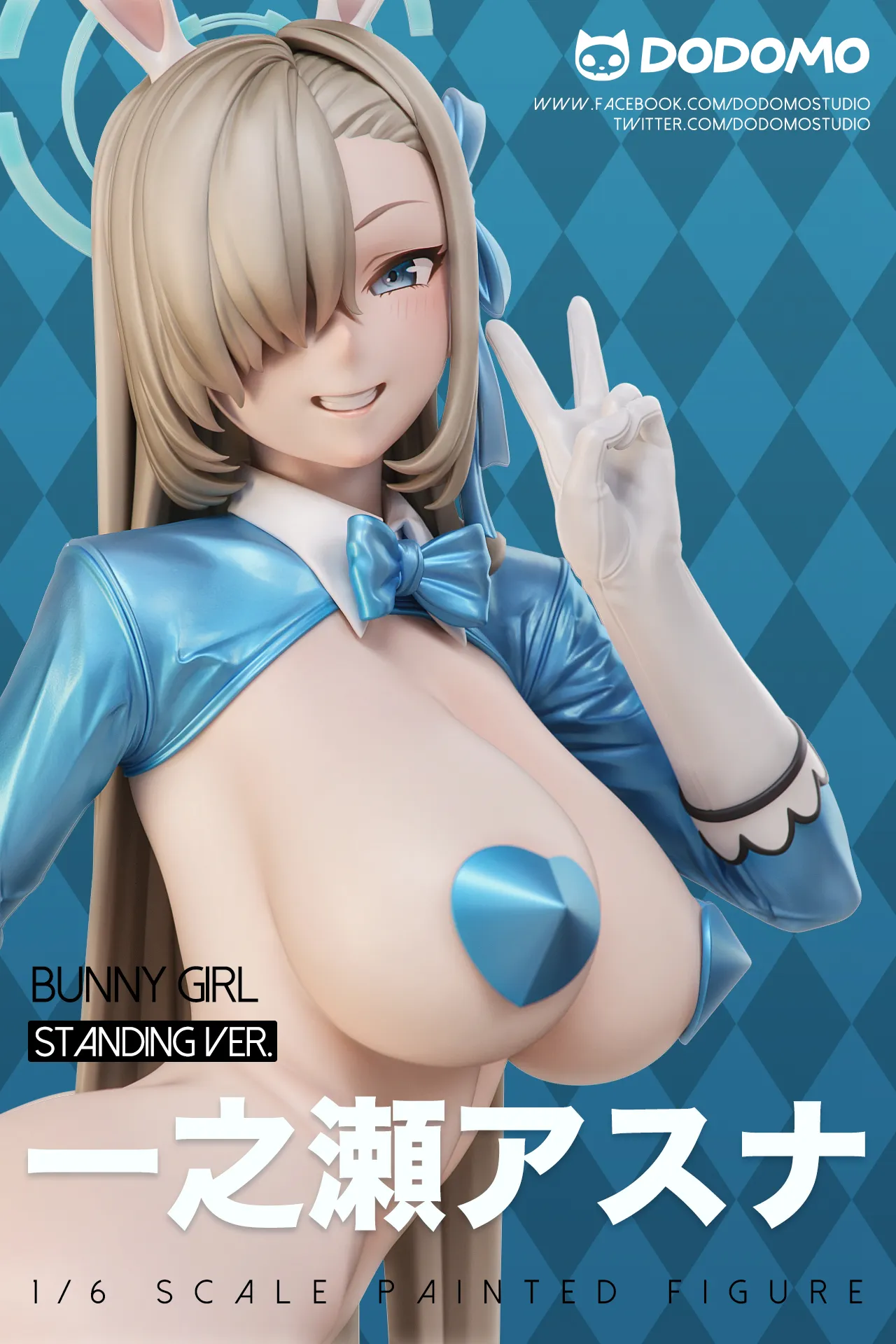 The creative way the halo is attached to the head is quite unique, giving the impression that the halo is floating in the air when viewed from the front.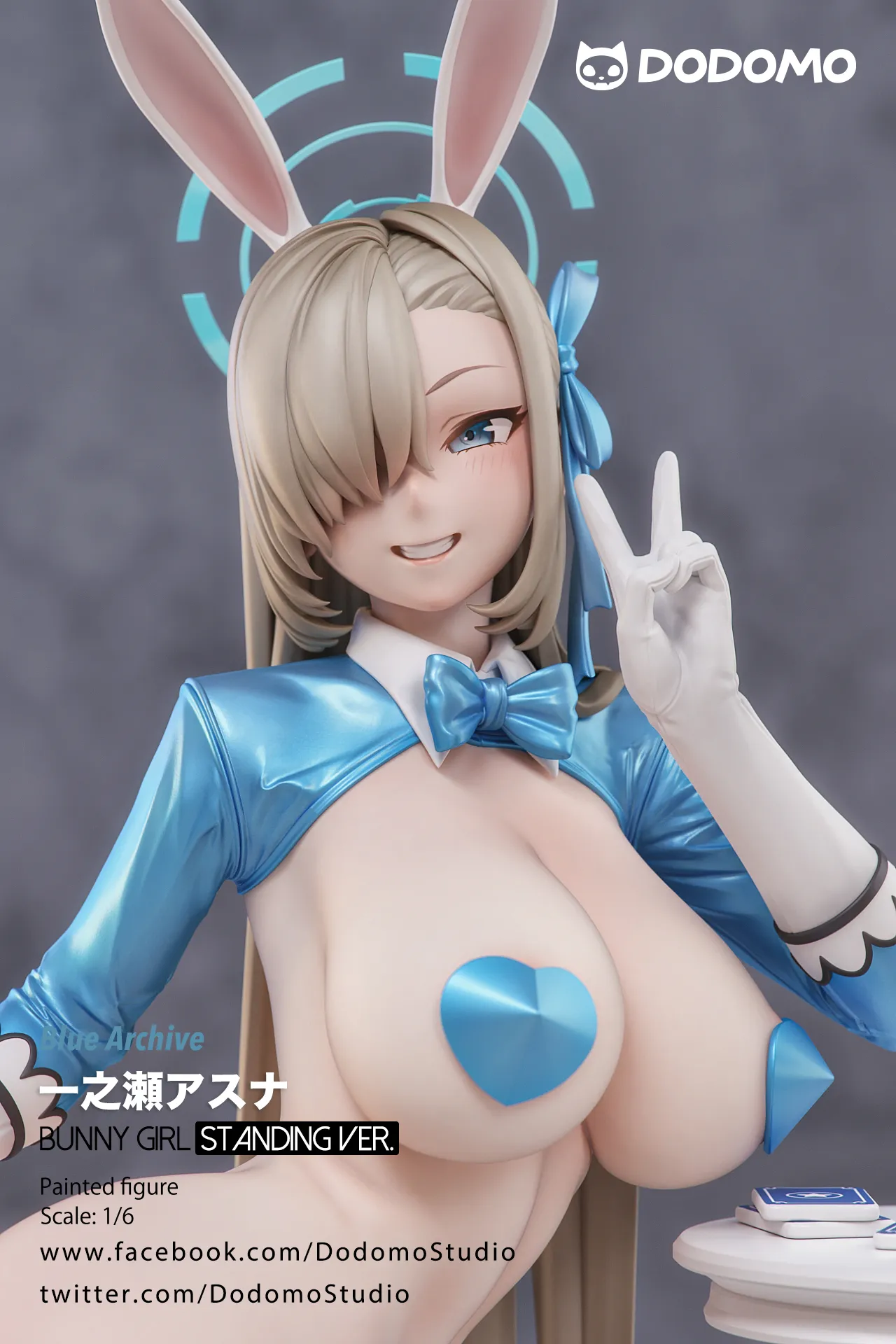 In addition to the scissor-hand pose on the left hand, Asuna's right hand is in a pose that leaves much to the imagination.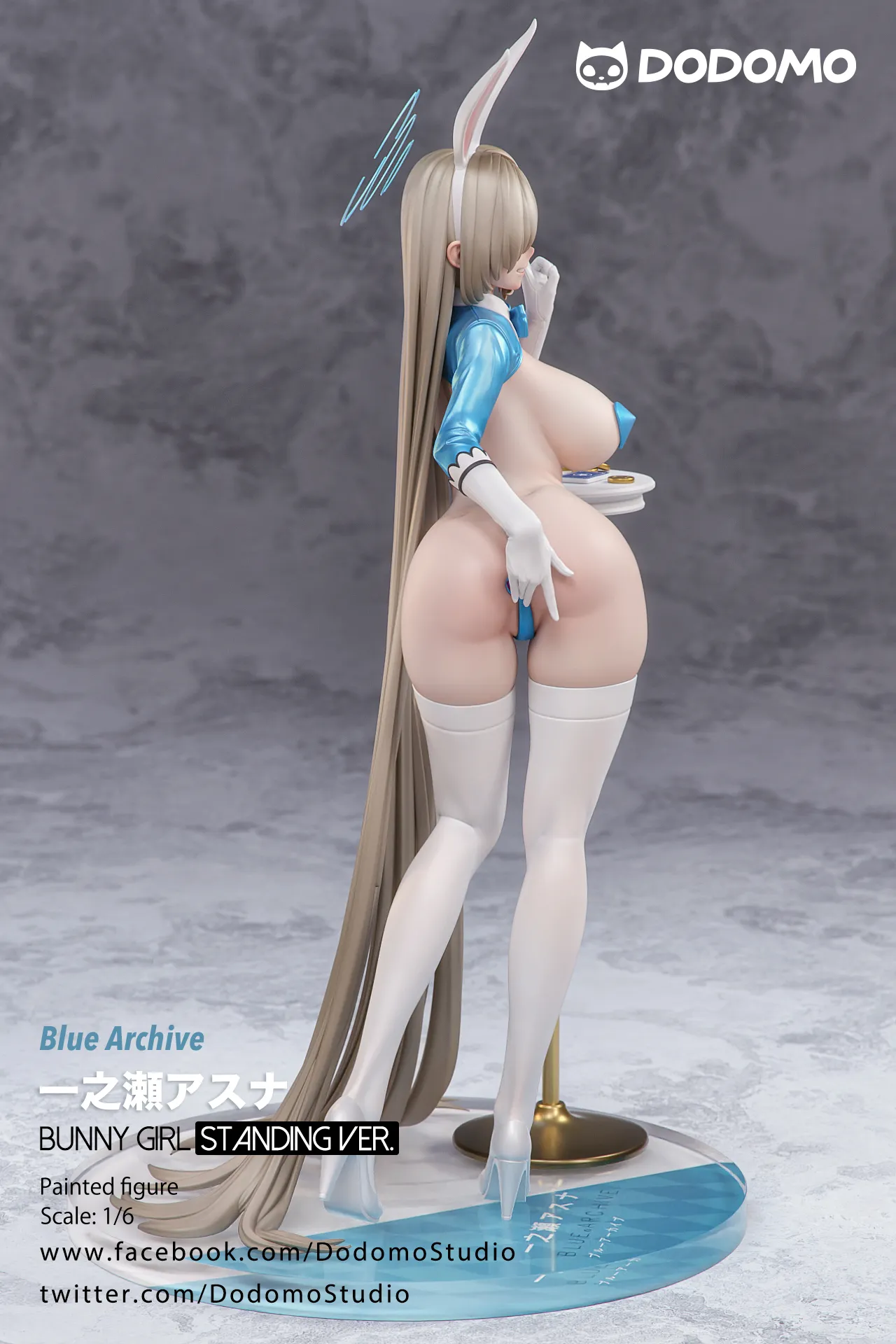 The highlight lies in the depth of the flower. The ruby heart G-plug, penetrating the skin, is truly amazing!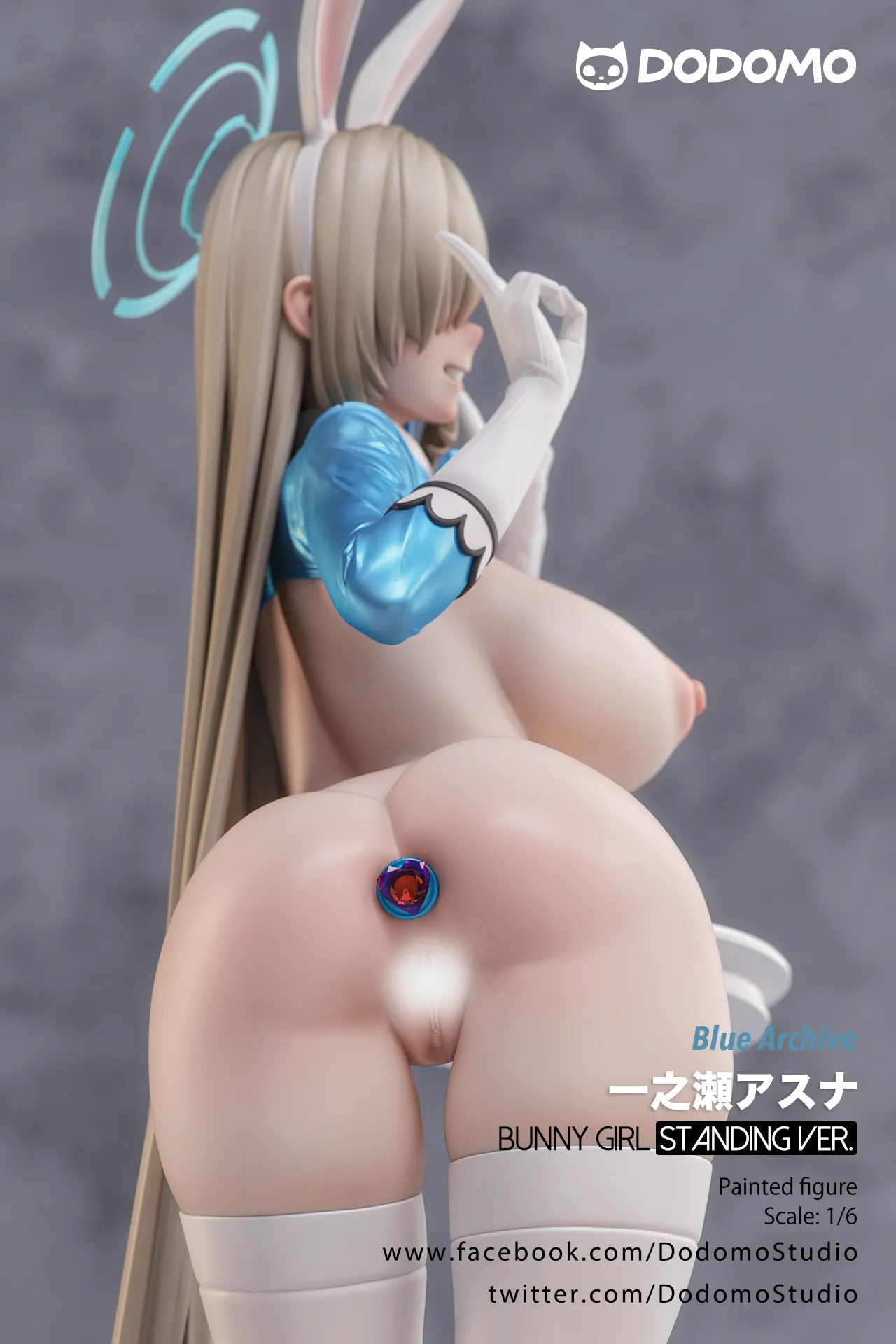 The view from the back showcases Asuna's stunning cascading long hair, exuding an enchanting charm typical of mature and elegant women.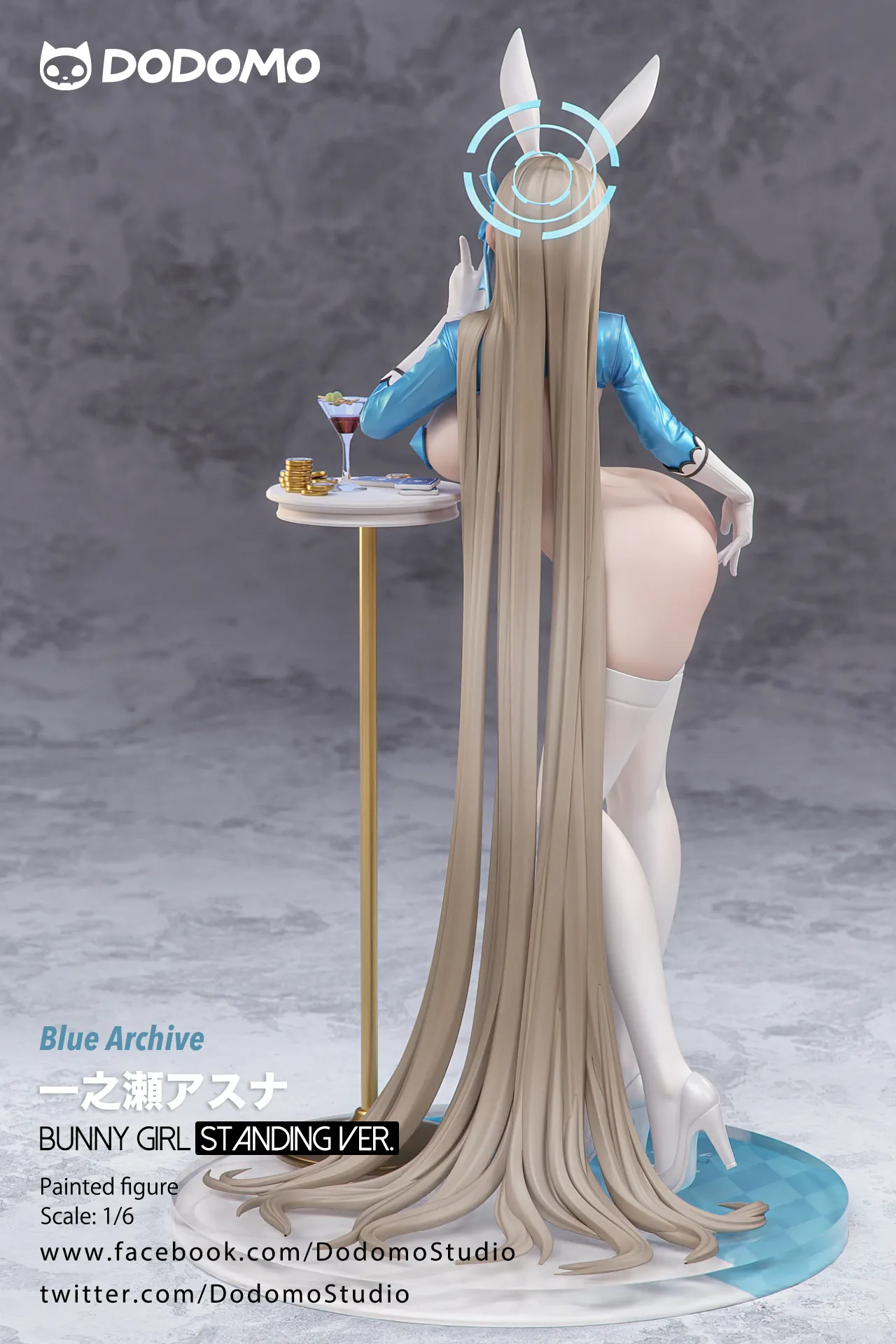 Furthermore, the right hand holding the flower can be replaced with a double scissor-hand pose.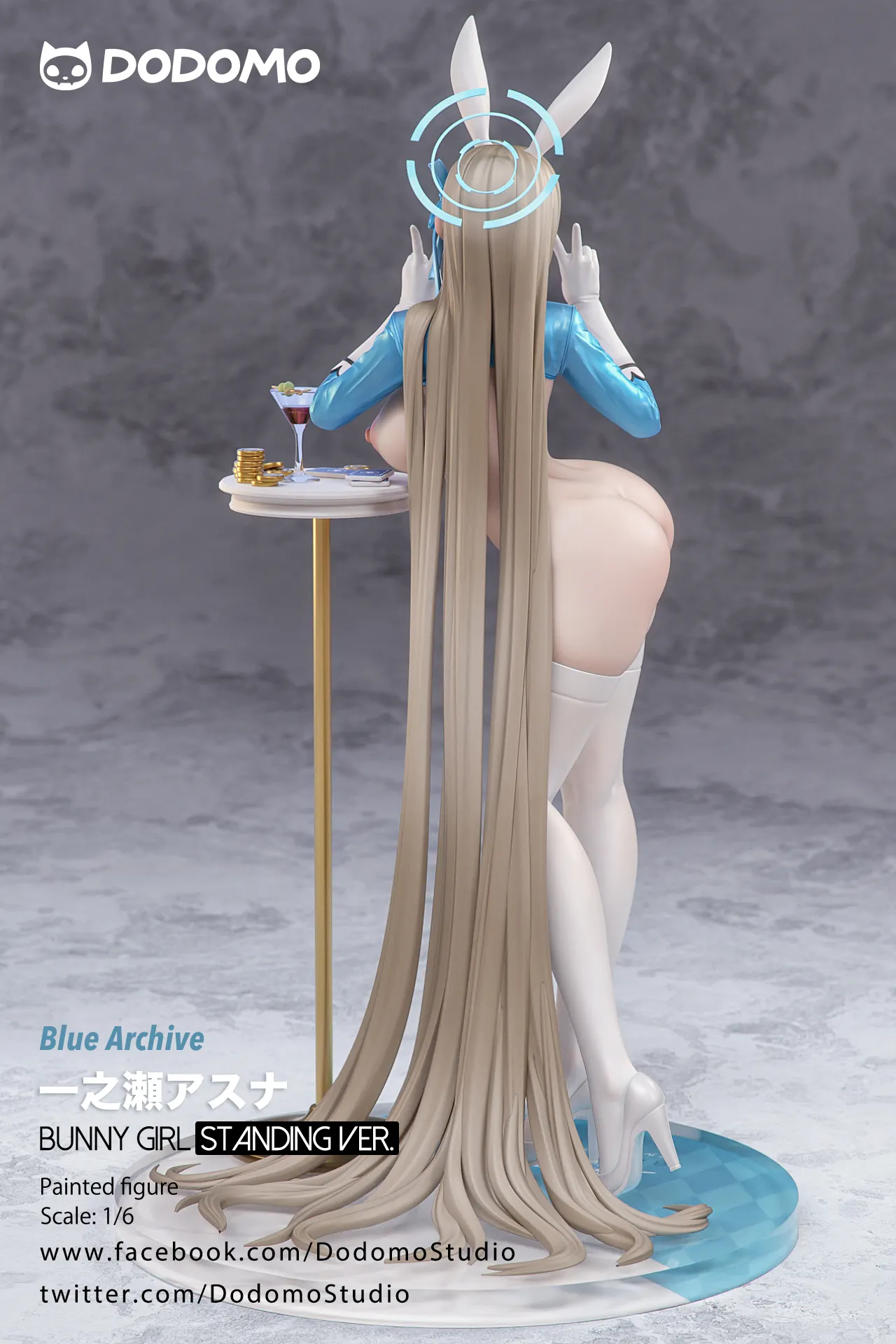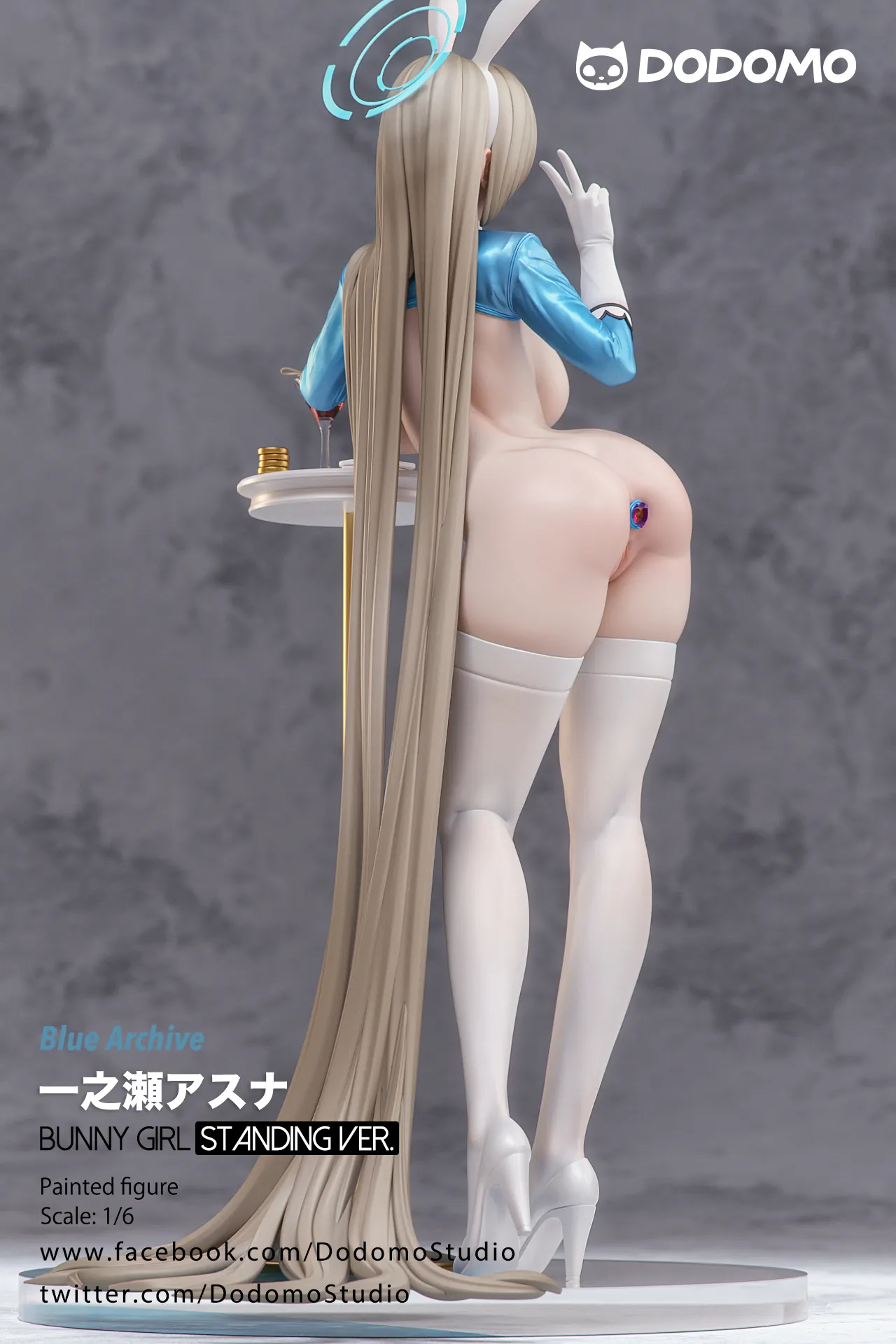 With the sweet and cute expression, carefree outfit, and slightly deliberate poses, it gives people the illusion of being a 'master's task'!
Although the long bar counter is not large, it greatly enhances the overall atmosphere of the scene. The chips, poker cards, and cocktail props on the counter are finely crafted, and the dual-color crystal platform is also exquisitely designed.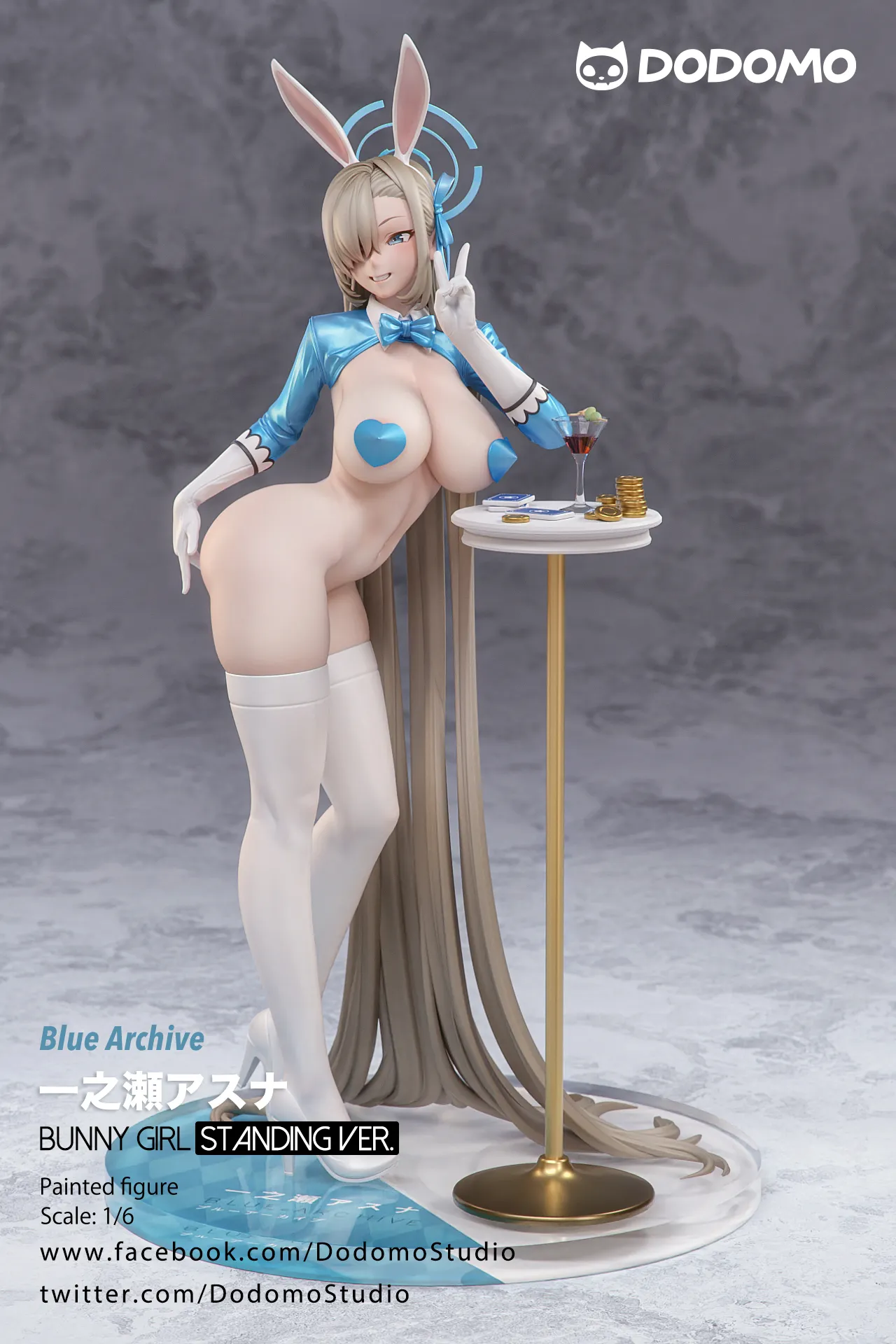 Click here for news on other exciting Blue Archive products!