Nami – My Girl Studios
Nami – My Girl Studios: My Girl Studio has recently announced their new series, known as the Swimwear Collection.  For their first figure in the series, it is One Piece's Nami!  It comes in 1/6 and 1/4 scale sizes with removable bikini armor parts, offering great value for money!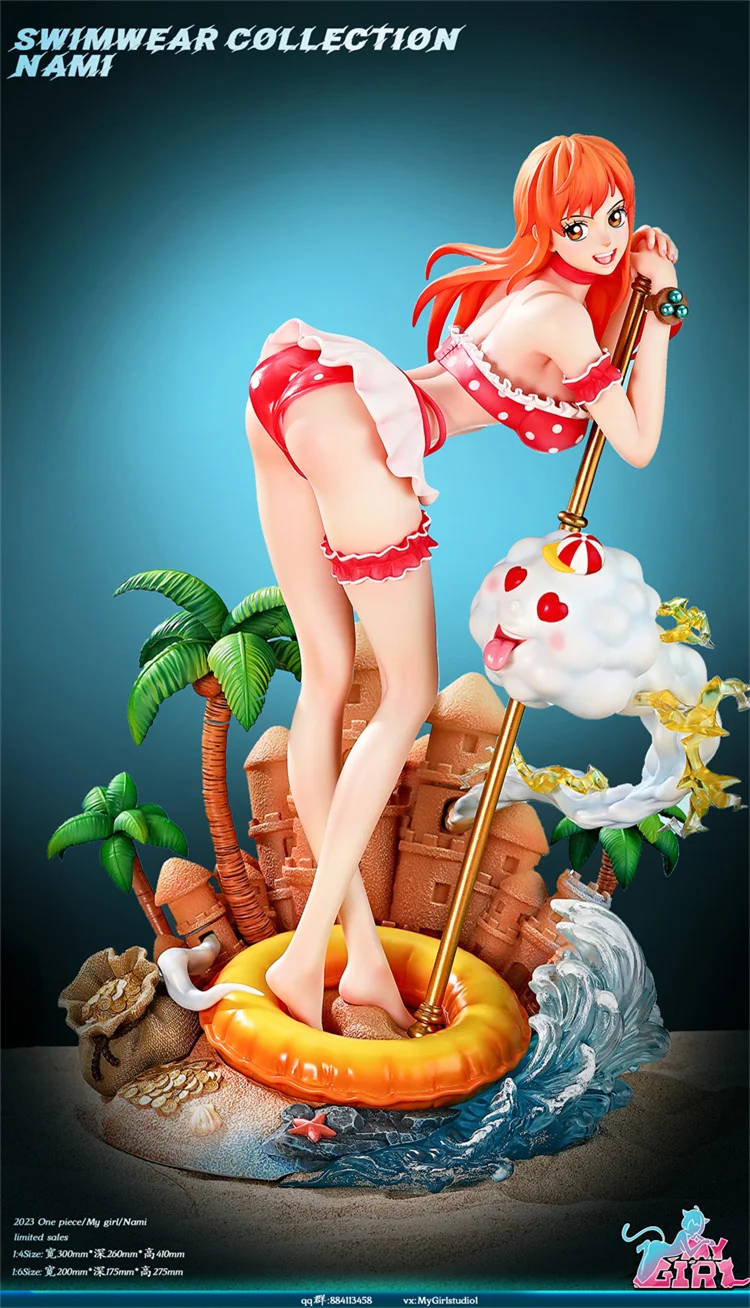 Although this Nami goes for an affordable price point, the rich scene and costume designs are impressive. The beach waves, floaties, palm trees and sand castles on the base create a summery tropical vibe that complements the swimwear.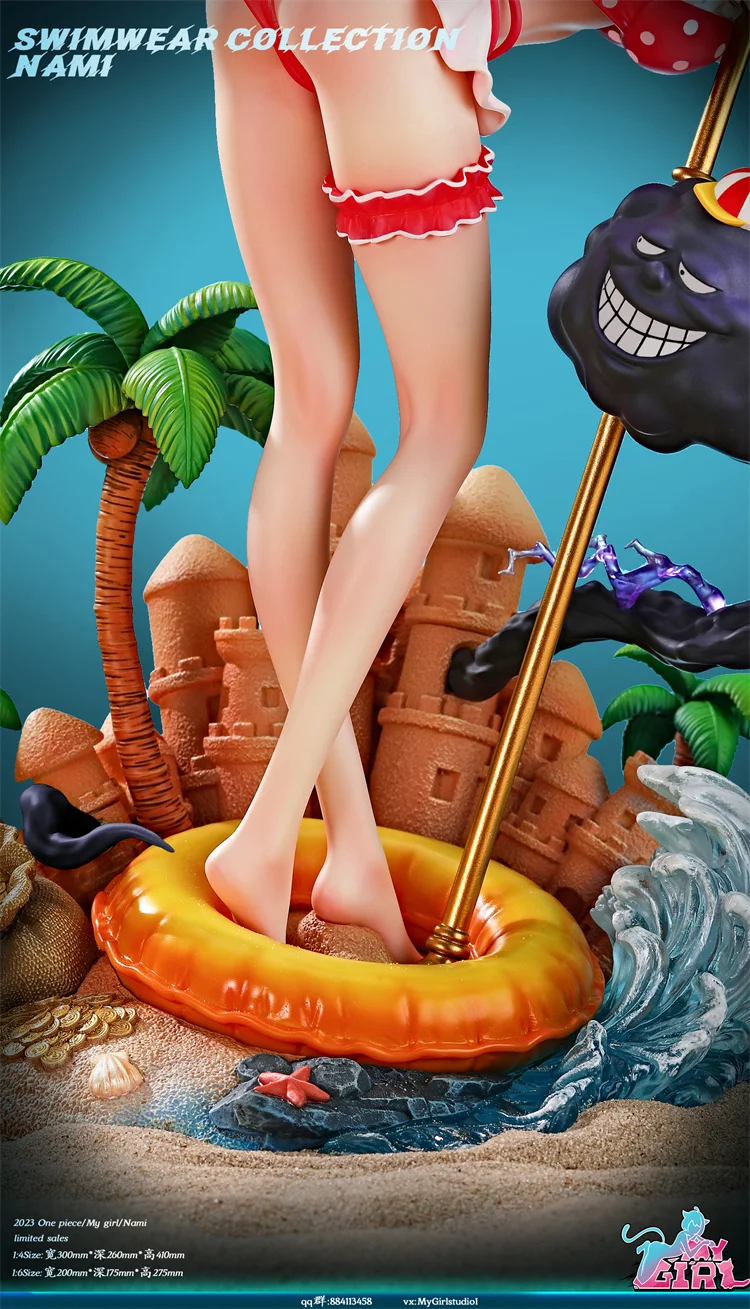 Nami has flowing vibrant hair and a sweet smile, making her look cute and alluring. In addition to the white Zeus cloud in the scene, pre-orders come with a  Zeus replacement part.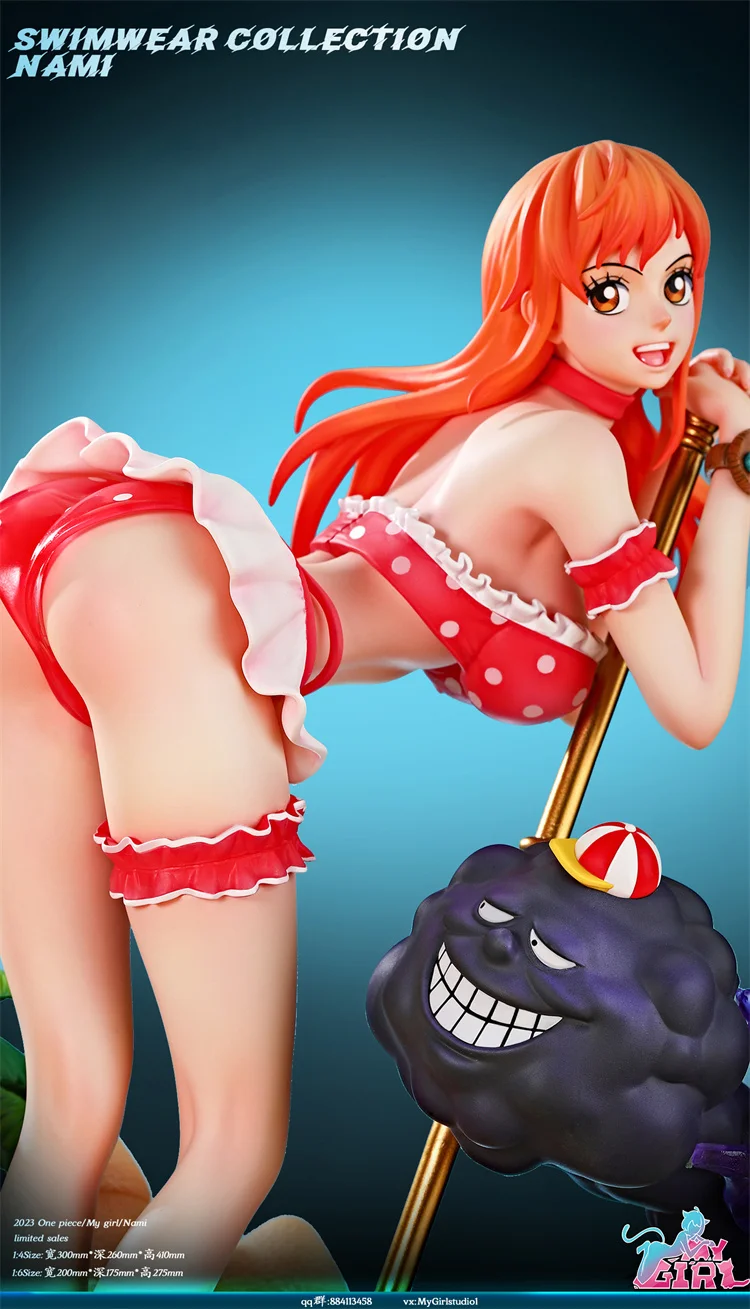 Zeus looking at Nami's perky butt with a lecherous grin makes for an amusing touch.
The removable bikini armor on this Nami leaves her long legs exposed from the back for a tantalizing view.
The "thirsty" expression of white Zeus matches perfectly with the armor-less Nami, tongue sticking out just like we would!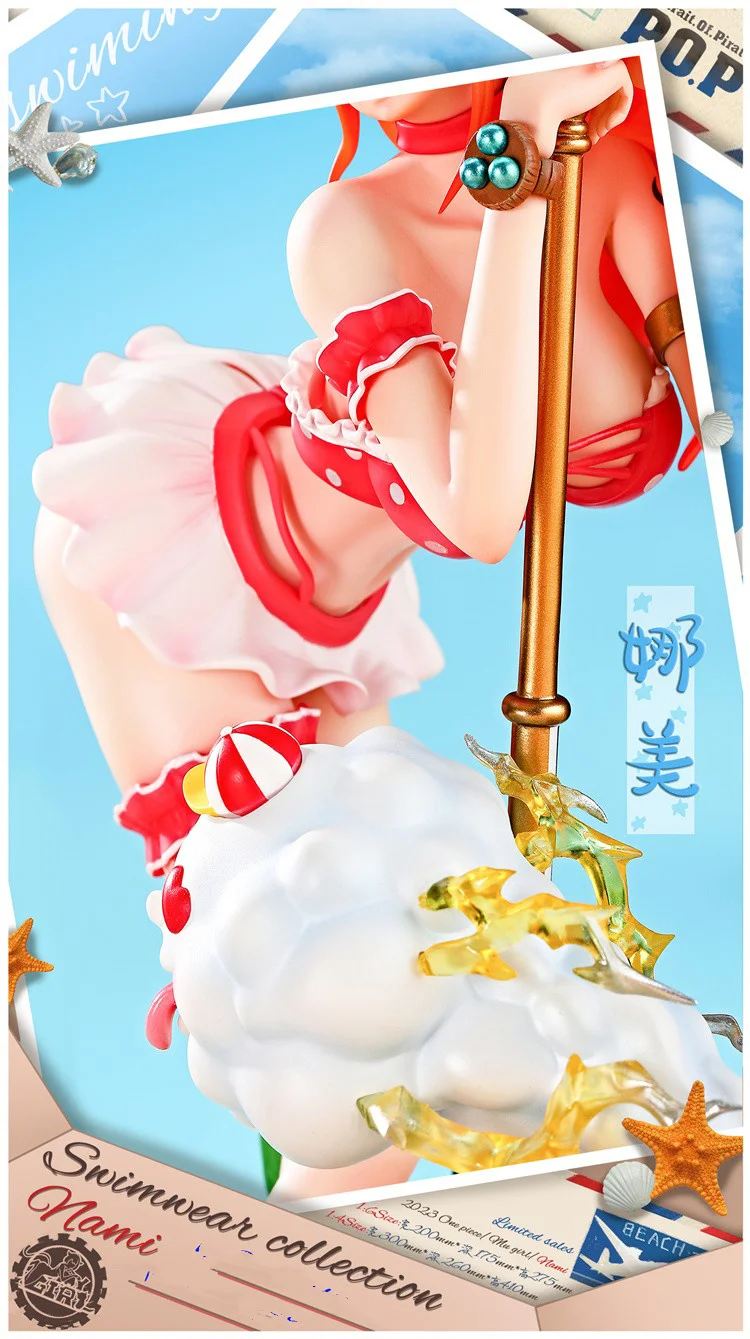 Fans of Nami and/or One Piece may want to keep their eyes on this figure!