Pre-order's are now open for a new product featuring the original artwork of Mai Yamane's EVA New Theatrical Version Rei Ayanami Red Rouge. Rei's fashionable outfit, consisting of a skirt and coat, exudes an urban, mature charm and can be displayed alongside the Mai Yamane series from HobbyMax.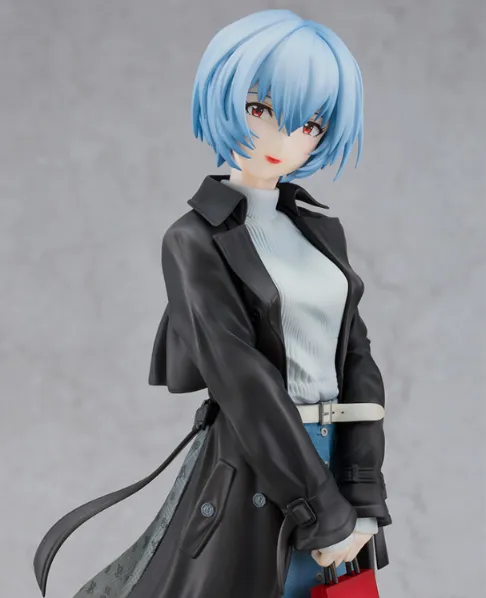 This Rei figure is 1/7 scale and stands at 25cm tall. Her urban and fashionable outfit is slightly different from the trendy series by HobbyMax, and it can be said that it has its own unique charm.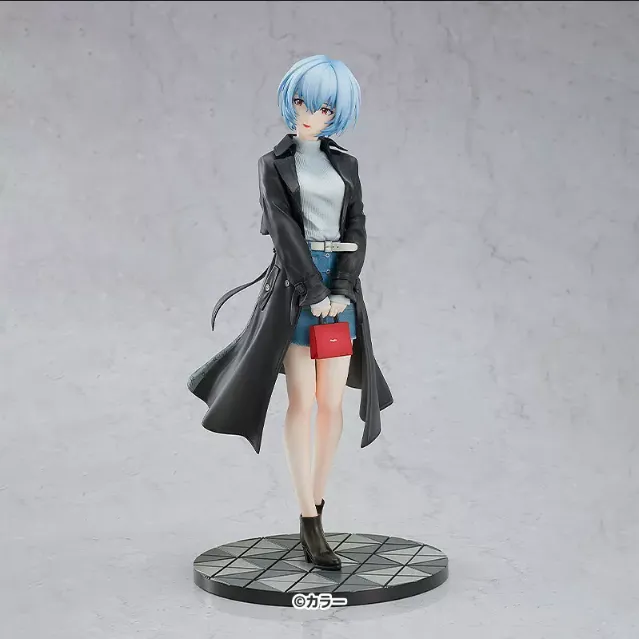 The combination of a denim mini skirt and a long coat makes her legs look longer. Her fair and beautiful legs are paired with high-heeled shoes, adding a touch of mature and sexy charm. The lines of her chest are beautifully sculpted, and her slightly tilted head pose is also very charming.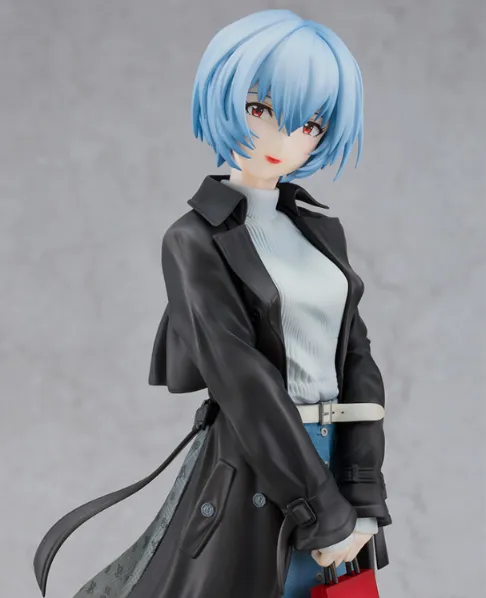 From the images, it appears that this Rei figure's lip gloss has a slight shimmer and moist effect. Her goddess-like profile with the tilted head pose still has a strong impact!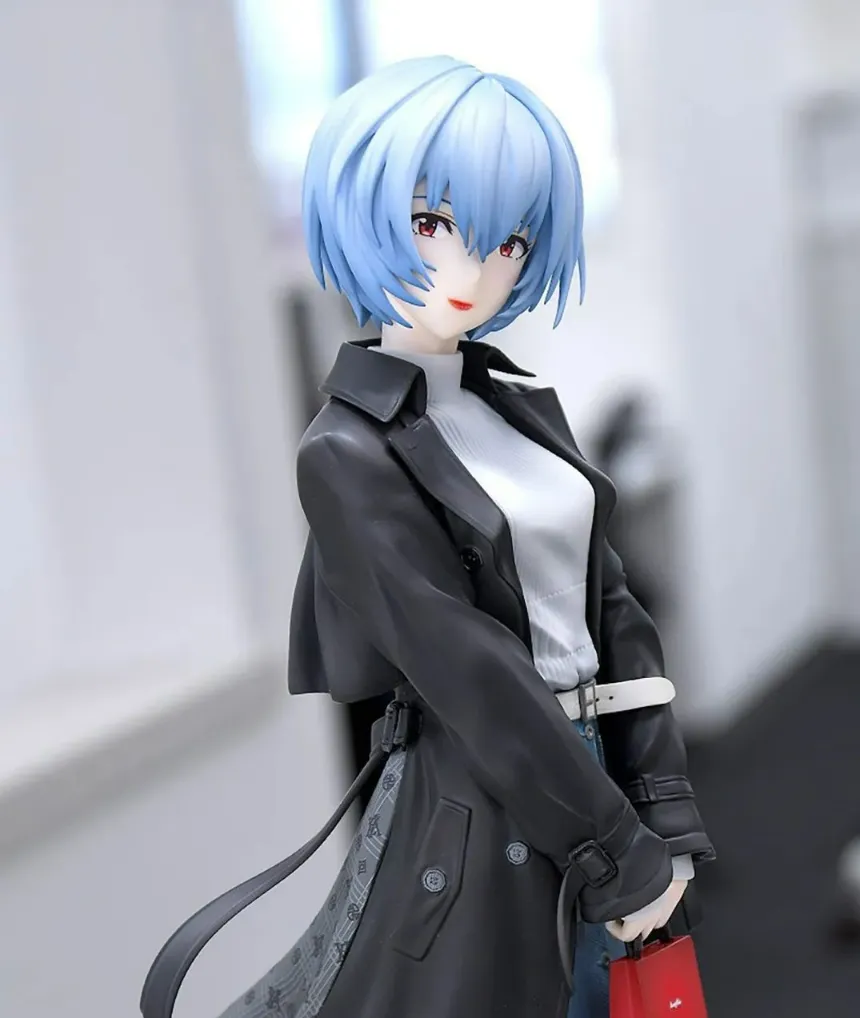 Rei's fiery red lips are quite a deviation from the impression that people may have of her. However, when compared to Mai Yamane's original artwork, I feel that the lip color on the GSC figure is a bit too bold, and a lighter shade may be more harmonious.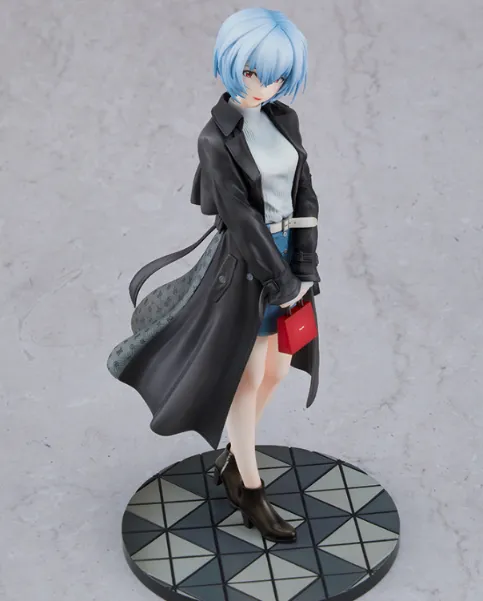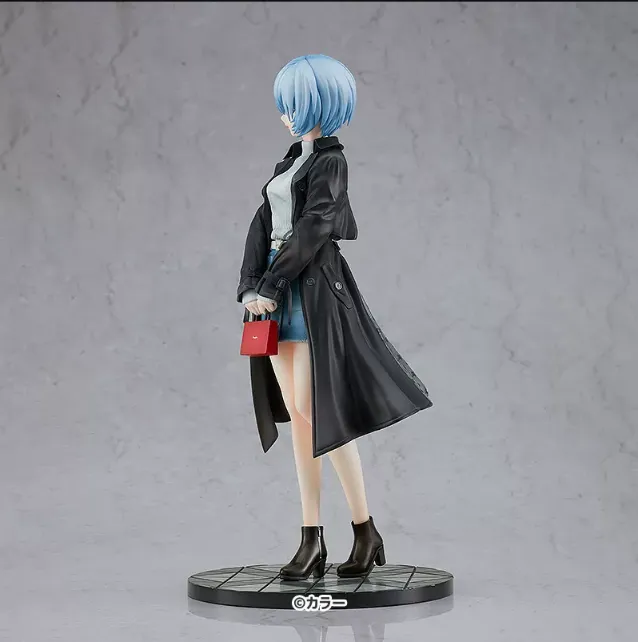 The glossy leather texture of the coat, the knitted pattern of the sweater, and the denim texture of the mini skirt are all clearly distinguishable. The small red bag in her hand is also delicate and matches the color of her lip gloss perfectly.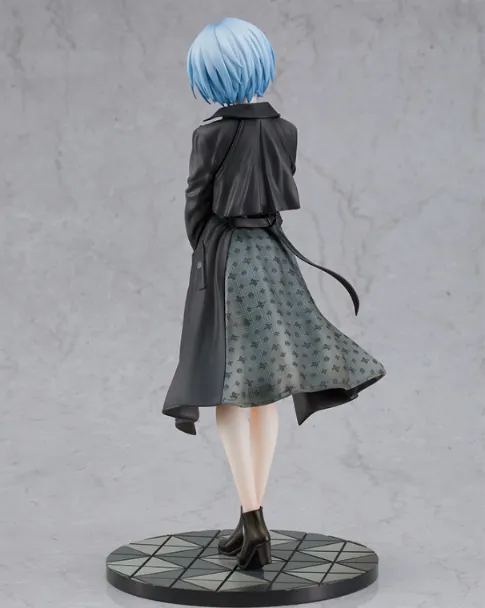 Rei's coat has a well-designed look to it, with a combination of different fabrics at the hemline. There is also a sophisticated pattern on the back that can be seen.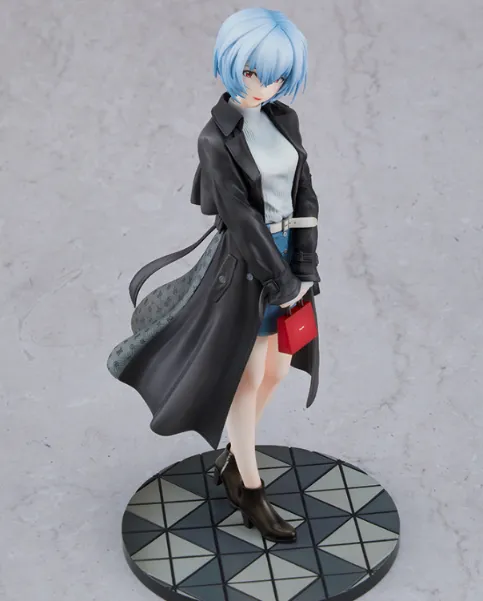 This Rei Ayanami figure is the first in GSC's Mai Yamane EVA series, and it is currently unknown whether they will release a series like HobbyMax. Personally, I am looking forward to seeing a figure of Misato Katsuragi in her urban beauty style!
Product Details:
Good Smile Company
PVC
1/7 Scale
Height 25cm Estimated
Time-limited
Shipping Date : Q2 (June) 2024 Estimated
Sample Call to Action Heading
Add a strong one liner supporting the heading above and giving users a reason to click on the button below.
Click Here