A statue of one of the most popular character in Bloodborne: Lady Maria of the Astral Clocktower, made by CorgiProGkit and Dtalon Studio, is in pre-order now! This GK figure is perfectly designed, which could be one of the most attractive and dashing Lady Maria statue for now.
This 1/4 scale Lady Maria is 82 cm total in height. She is standing before the Astral Tower, with her scarlet cloak waving in the wind. Just admire how she looks like–there's no doubt that she gains the NO.1 popularity in Bloodborne.
This statue is a perfect restoration of the original. As you can see from the picture, Maria's clothes is decorated with exquisite embroidery, and the leather texture of her gloves, hat and trousers is also restored beautifully.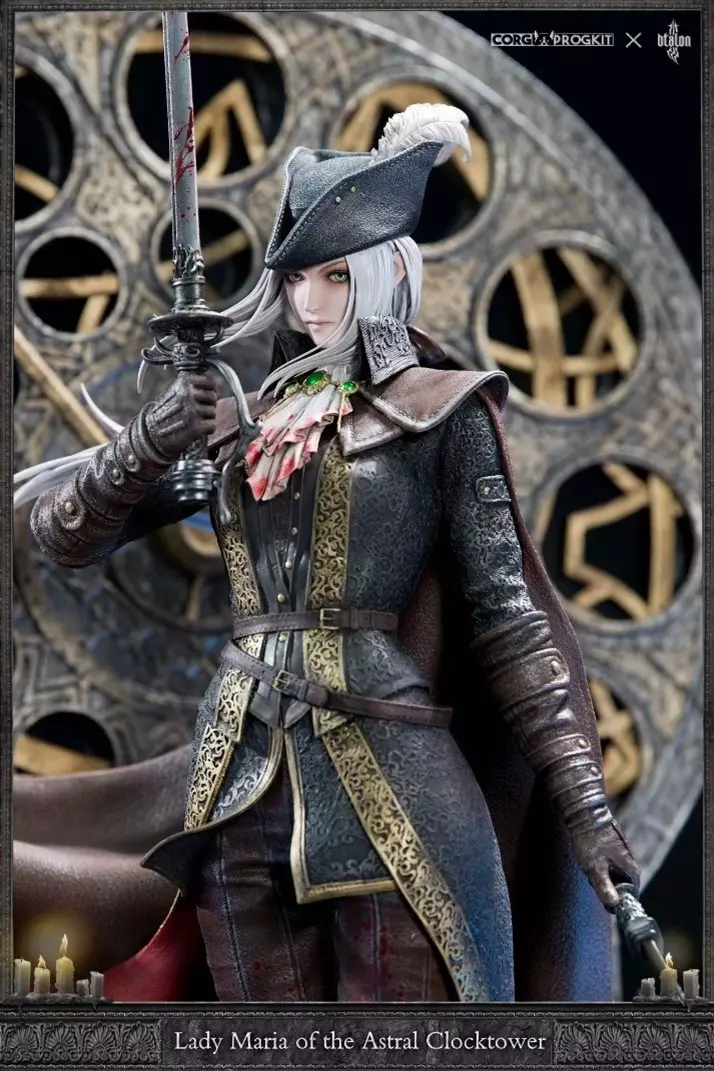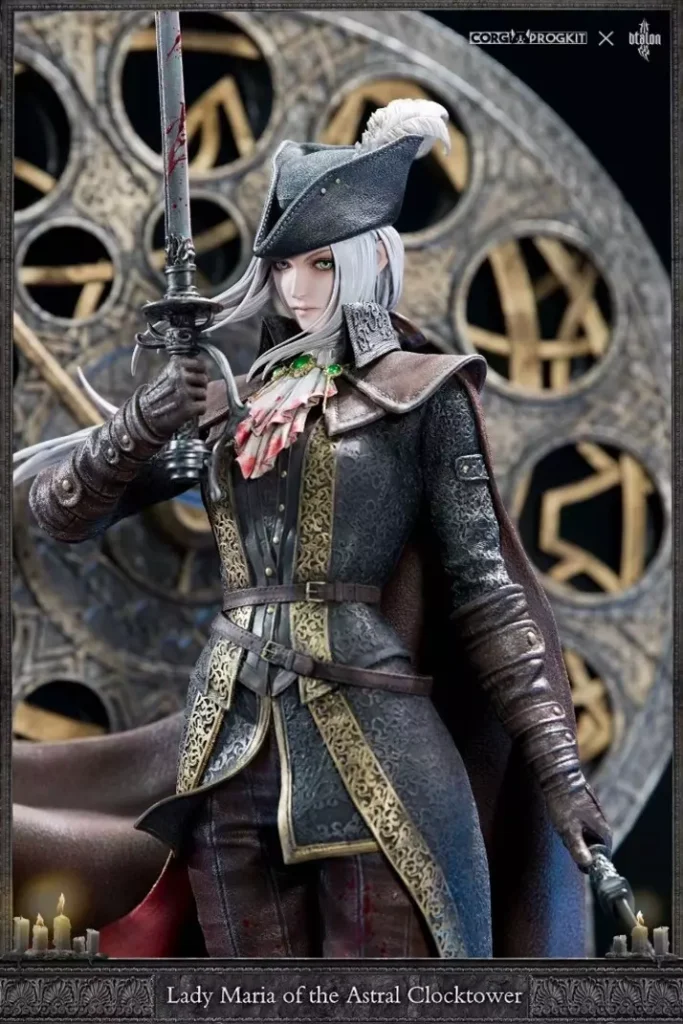 Let's take a closer look: this Maria Statue has a cold but stunning look. Her identity of the disciple of the first hunter contributes to the coldness and pride in her eyes. Her battle announcement still echoes when you see her: A corpse, should be left well alone.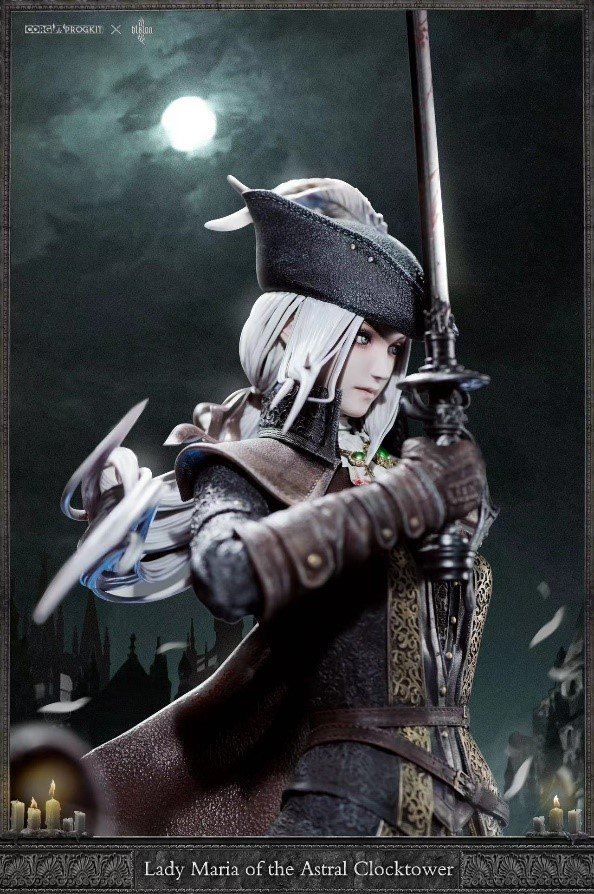 Her eyes are made of glass, which fits perfectly with her pale skin. Her expression is even more thrilling from side look.
Another detail is that you can see bloodstain on her blade and collar, which should be the blood shed when she killed herself in Astral Clocktower.
This statue offers different weapons for replacement: Rakuyo, Evelyn and her katana, which makes her can be displayed in different battle phases in original game. And the studio even managed to restore the ornate carvings on her musket!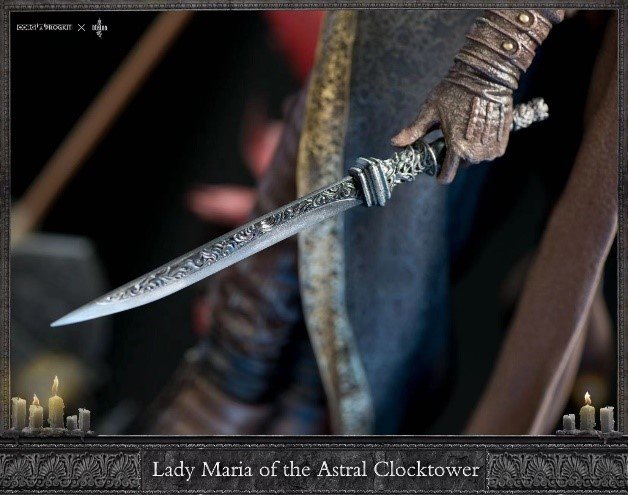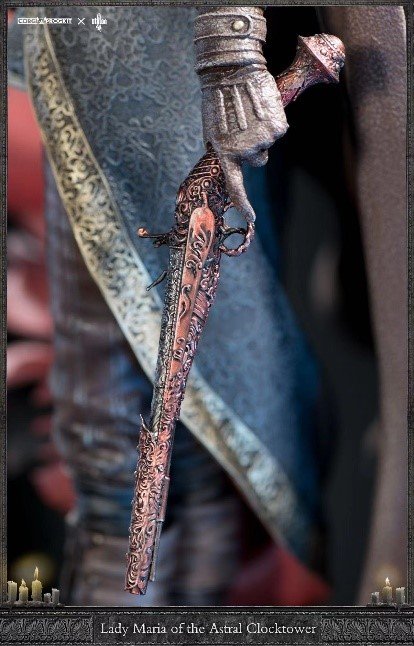 Besides, the scene depiction of this statue is also very detailed. You can see a miniature Astral Clocktower on the base with beautifully carved windows.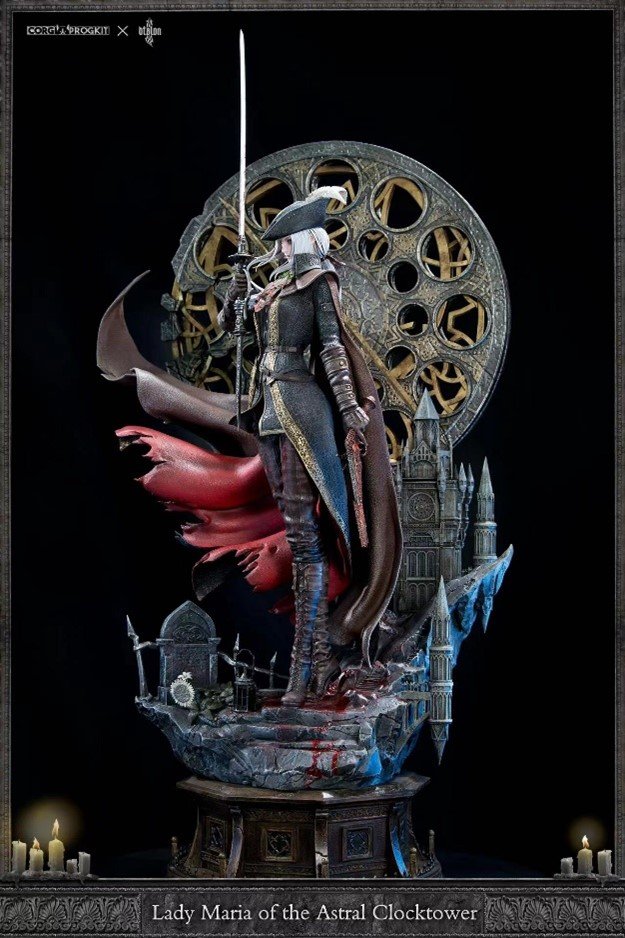 Beneath the tower, there's a gravestone, decorated with Maria's favorite lumenflower and a lamp, which looks exactly the same with the scene in the game Bloodborne. Blood is flowing from the cold gray stones of Yharnam, which enriches the statue with gothic aesthetics.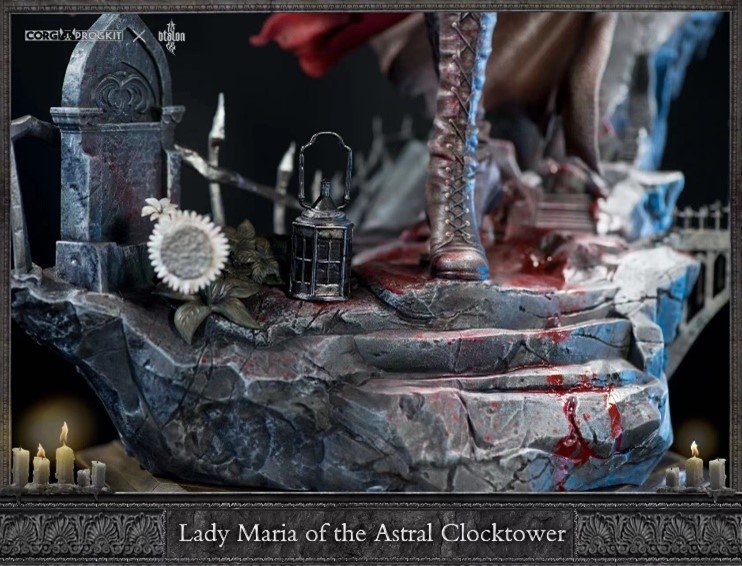 This product also has a bonus: a luxury presentation envelope to Cainhurst.
This statue of Lady Maria by CorgiProGkit and Dtalon Studio is of 1/4 scale, and 82 cm in height. It's limited to 168 pieces, and the price is $605.99.
It will release in Q3 (September) 2023 approximately.