Rurumu – PURE Studio
Rurumu – PURE Studio: PURE Studio has recently opened pre-orders for new figure.  Introducing in a succubus outfit, it is Rurumu, an original artwork by popular artist Fuzzy Cow Milk. The standard version comes with interchangeable parts, while the deluxe version allows for a direct twin display!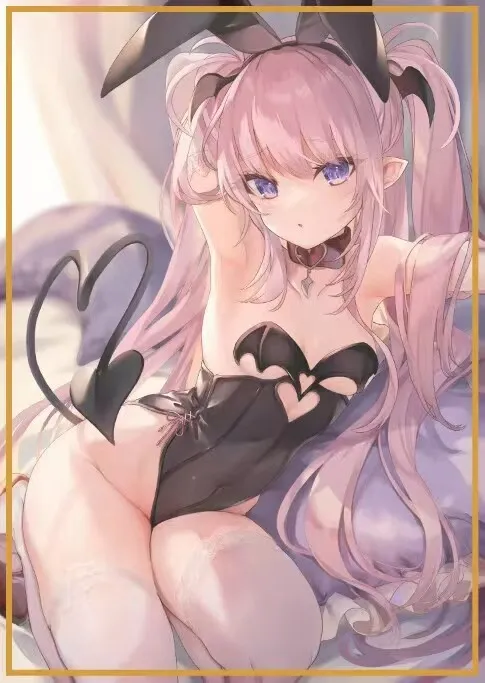 This Rurumu figure is 1/6 scale, standing at 15 centimeters tall. Fuzzy Cow Milk's depiction of the seductive succubus carries a delicate and cute loli-like charm, making it incredibly appealing!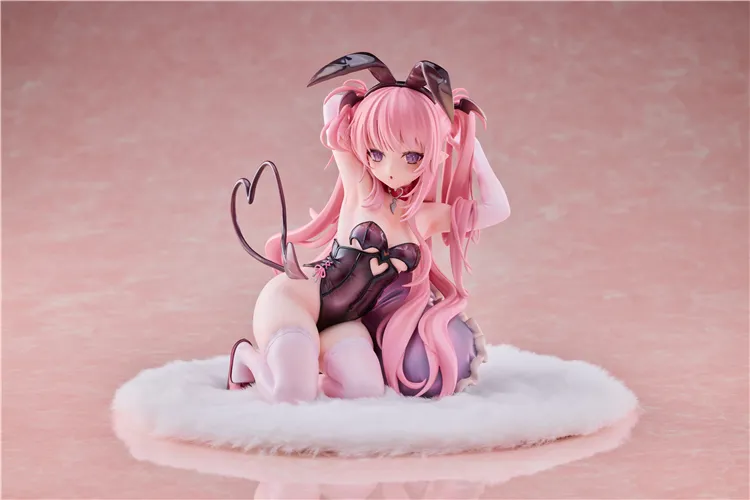 The petite and curvaceous body, wrapped in a tight-fitting suit, boasts elegant curves. Although not overly pronounced, the soft waist and full hips and thighs are very appealing.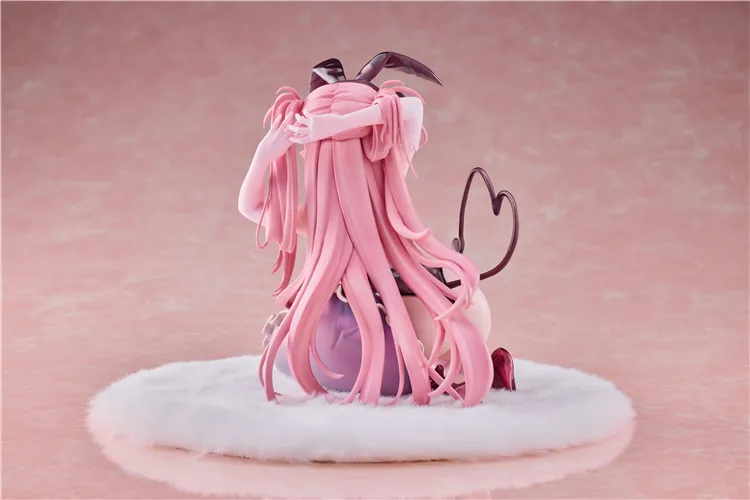 Rurumu's facial sculpt is sweet and adorable, with slightly plump cheeks that exude a girlish charm. The eyes and expressions are naturally captured, and the fine pink twin-tails are delicately detailed.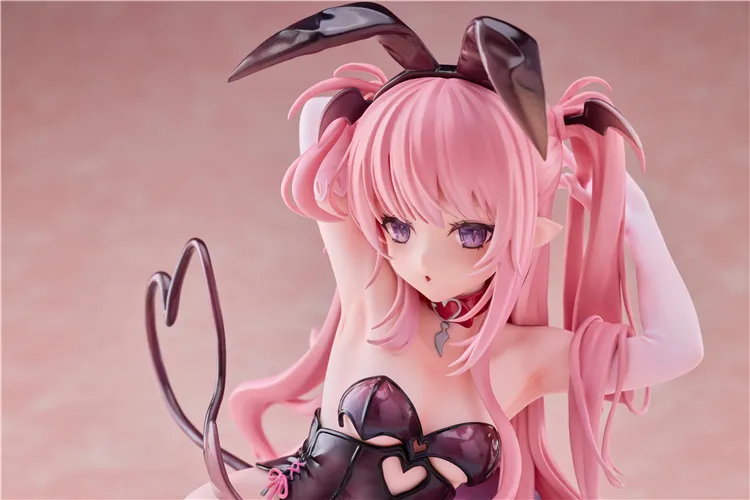 From the back, the gracefully outlined buttocks are showcased by the high-slit tight suit.
The standard version of this Rurumu figure comes with interchangeable car headlamp-style body parts. The finely detailed pink and alluring details add an extra layer of charm, and the depiction of the skin slightly visible through the suit and the portrayal of the tied-up white ribbon are the finishing touches.
The slender waist and meaty legs are truly captivating!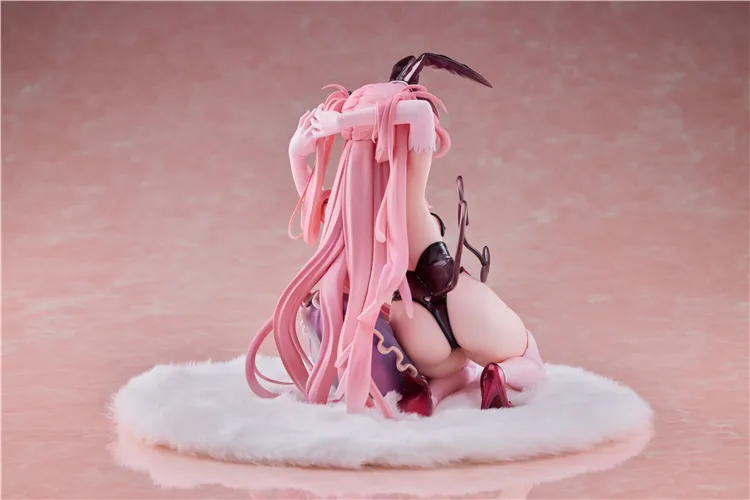 In addition to the standard version with the tight suit, the advanced version adds an additional full-body shape for a direct twin display! For gentlemen collectors who wish to admire Fuzzy Cow Milk's depictions of the female form, you may want to check out the advanced version.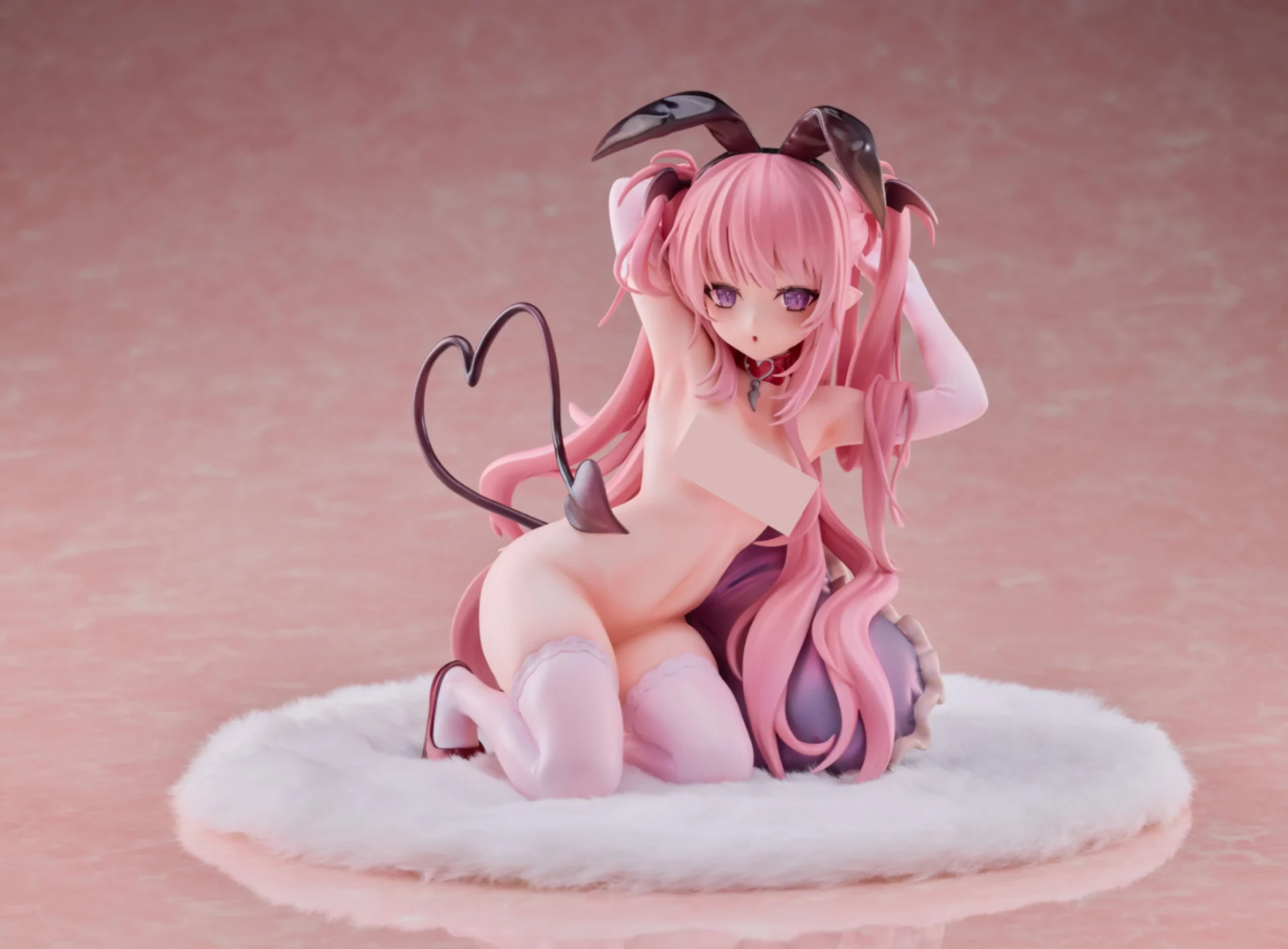 Furthermore, the advanced version includes a massive 30×70 centimeter original artwork wall scroll. Fans of this great artist can collect and display it alongside the figure.