Vegito – Guardian Studio
Vegito – Guardian Studio: Vegito, a character from the Japanese manga "Dragon Ball" and its derivative works, is the ultimate warrior born from the fusion of Son Goku and Vegeta using the "Potara earrings." According to the compendium and super exciting guide, Vegito is the invincible and strongest warrior in the world and the universe.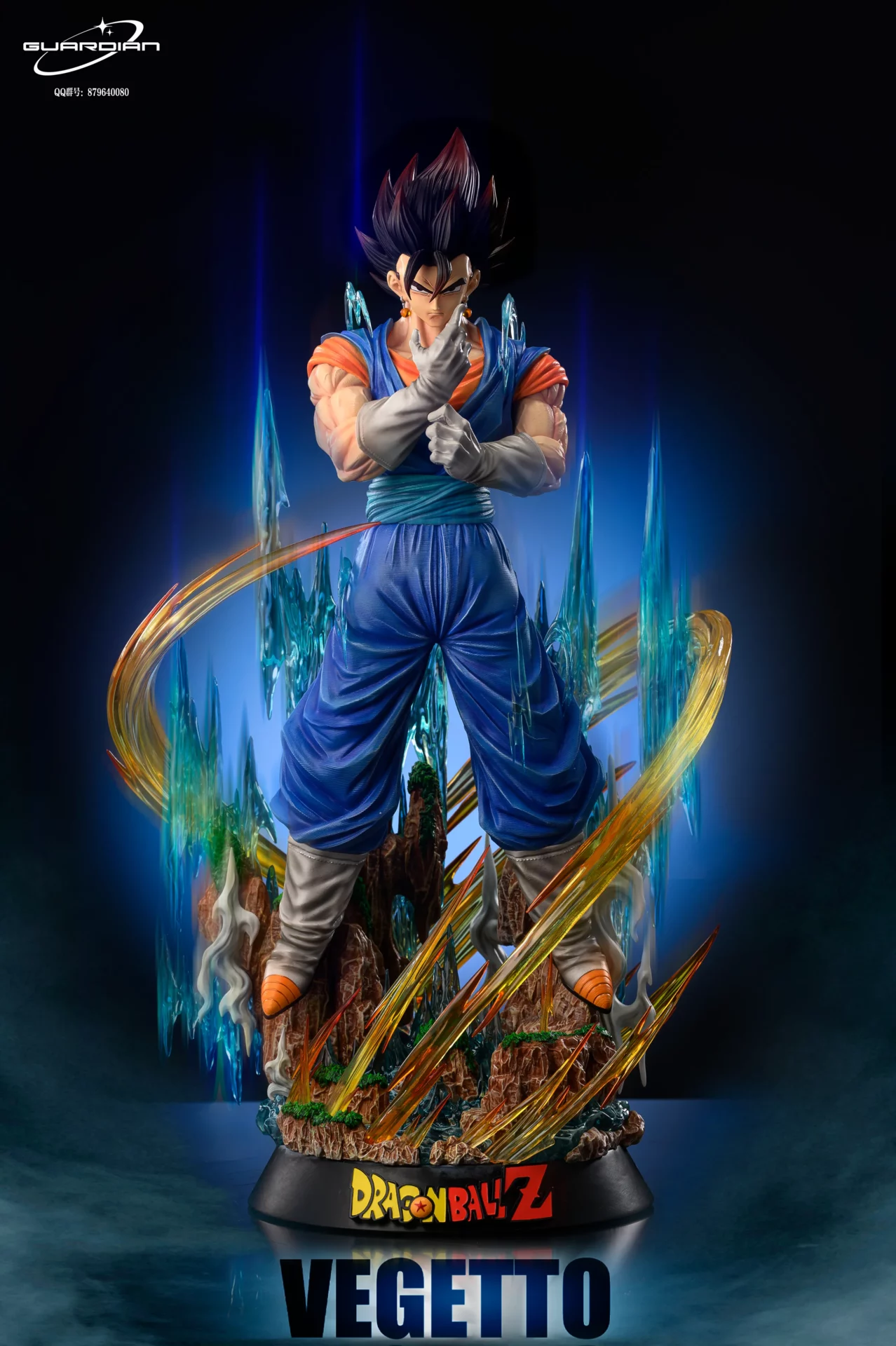 Vegito's hairstyle and gaze are the same as Vegeta's, with slightly smaller facial features. The bangs and appearance are similar to Kakarot's. After transforming into a Super Saiyan, his appearance is nearly identical to Kakarot's.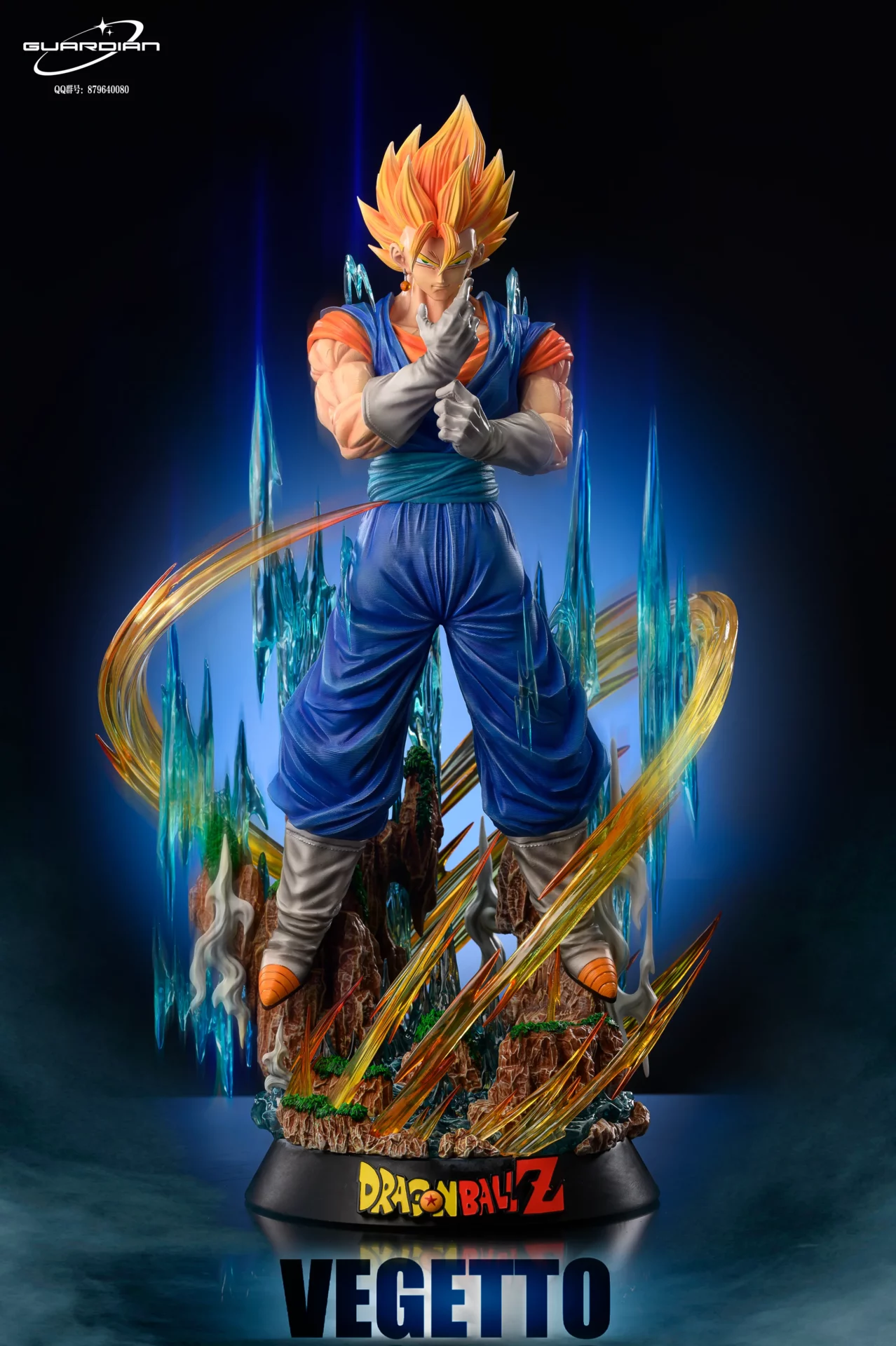 He wears Potara earrings on both ears and dresses in an orange short-sleeved vest and a deep blue Turtle School training suit. The design of the suit is the same as Goku's clothing, but the colors are the same as Vegeta's battle outfit. He wears Vegeta's boots and gloves.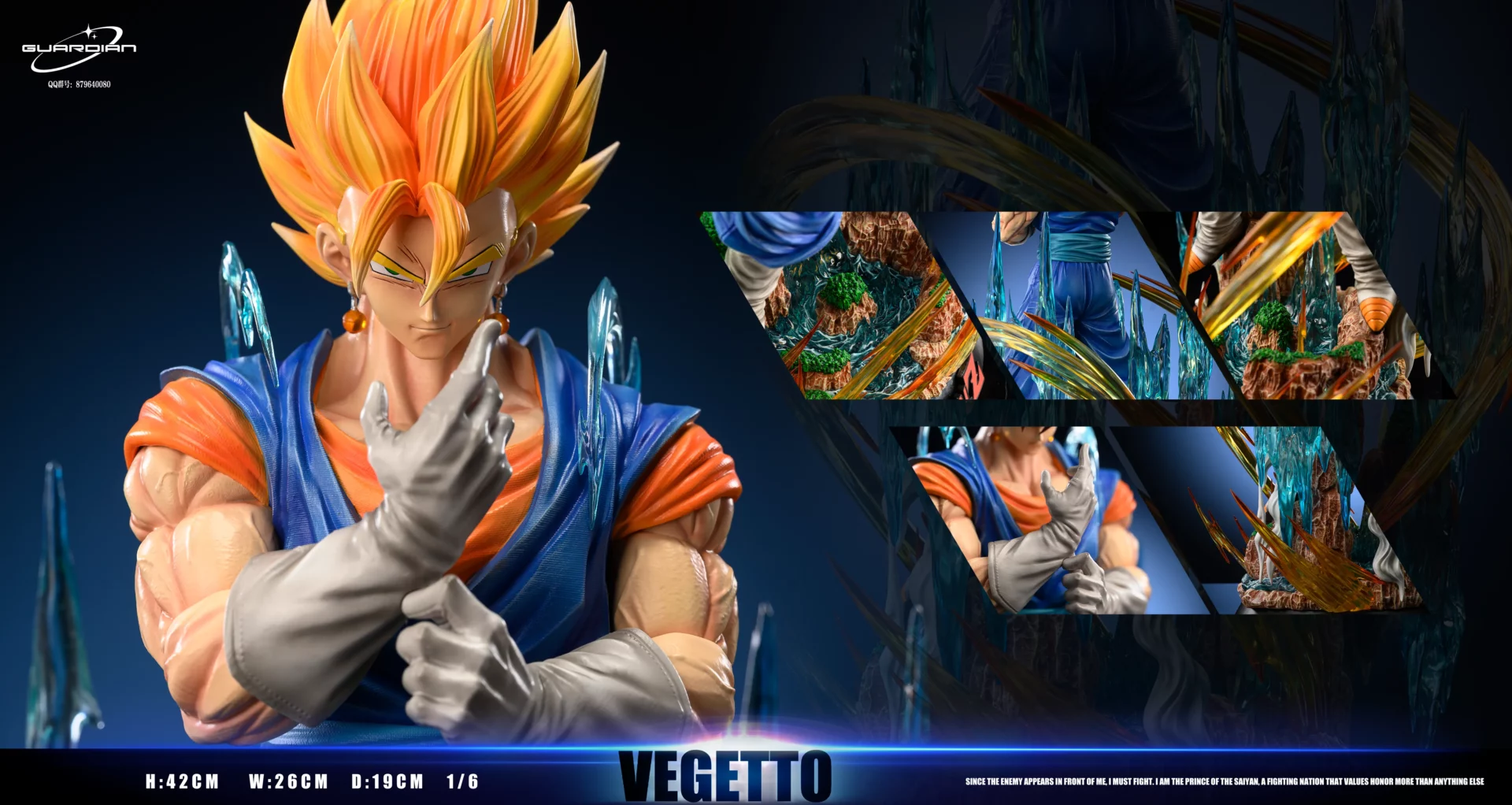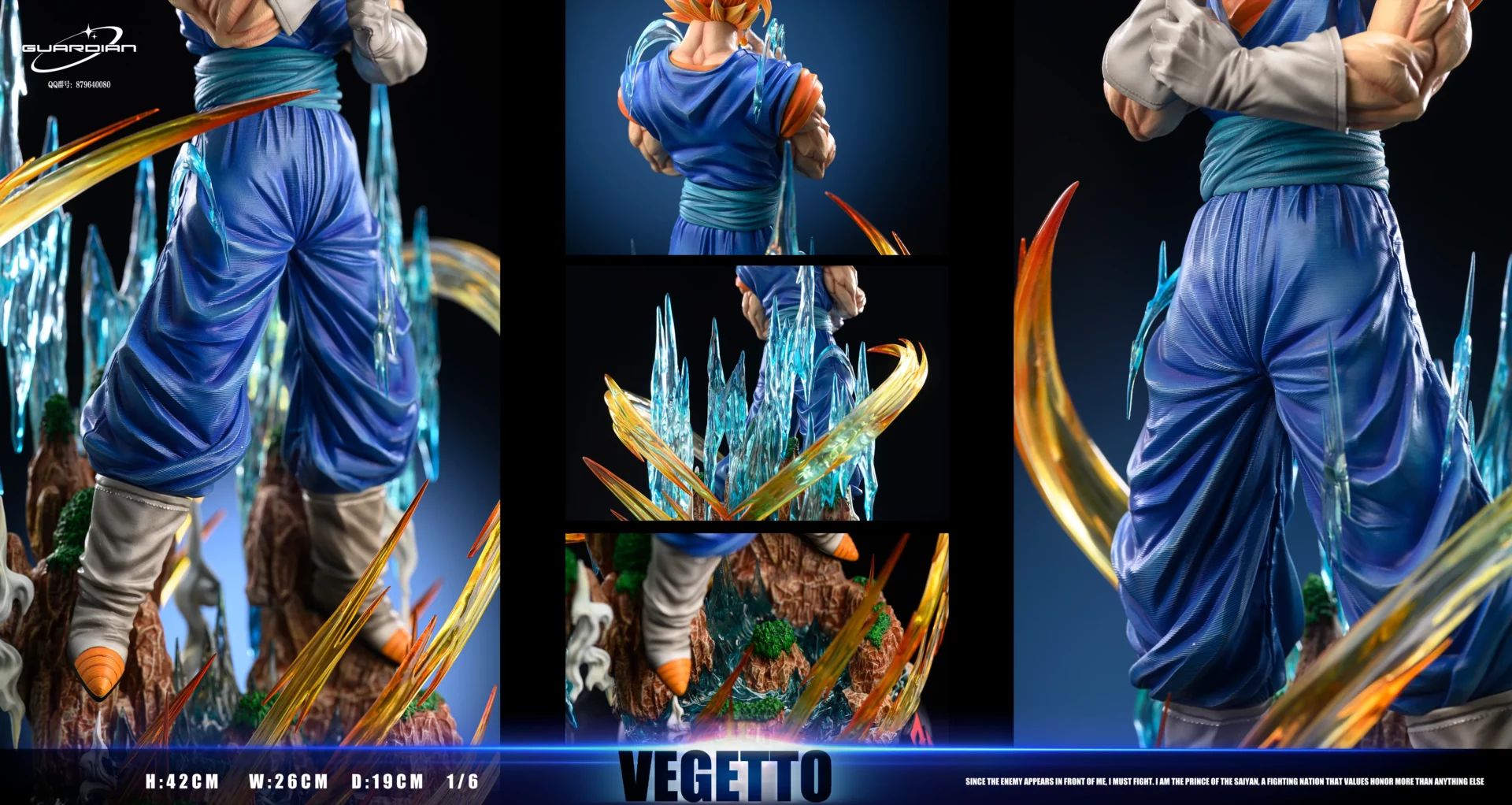 It also comes with a black-haired replacement head sculpt that depicts the character's muscle lines very well. Despite being relatively slender, it accurately portrays well-defined and powerful muscles, with delicate lines and the sense of raised veins all on point.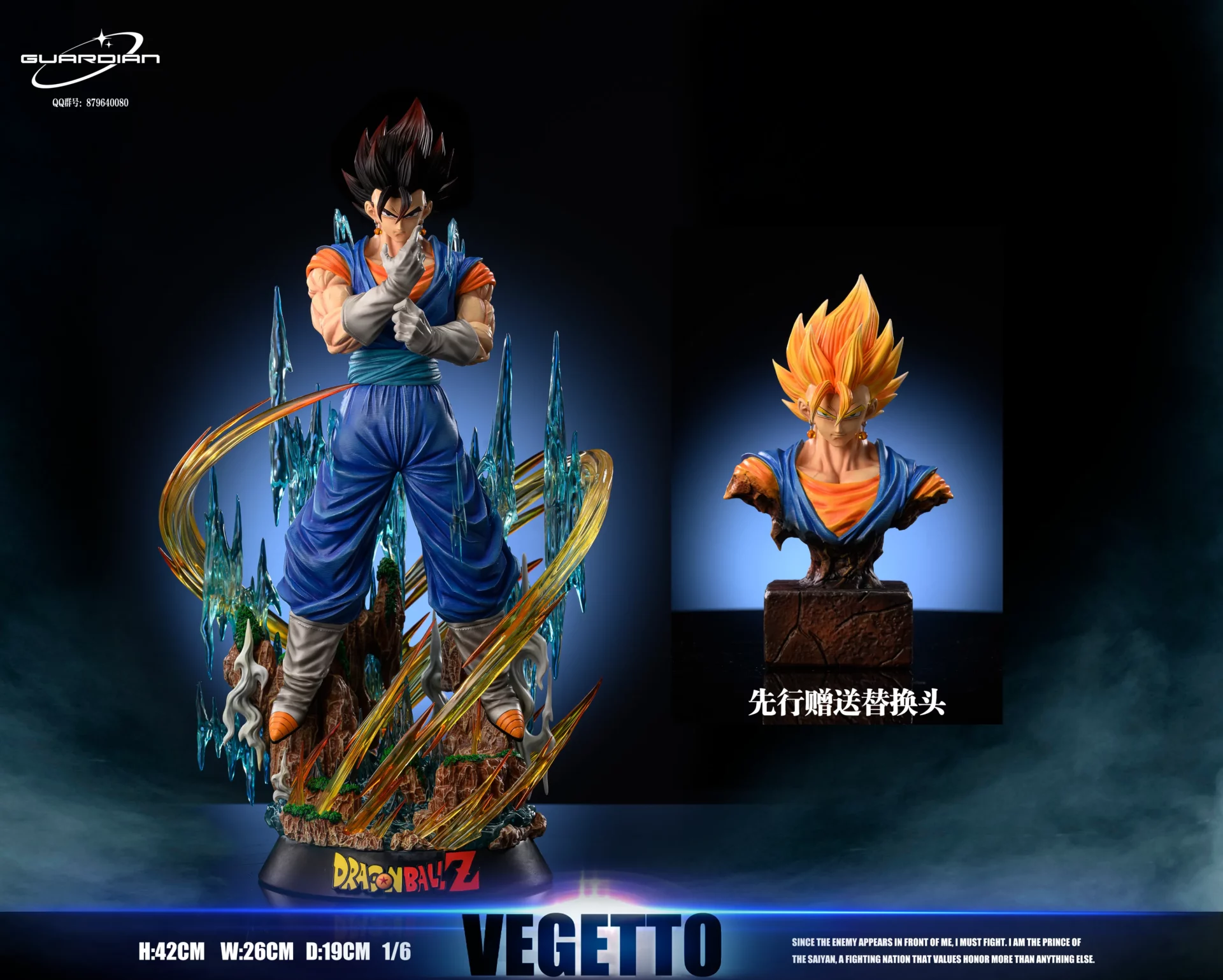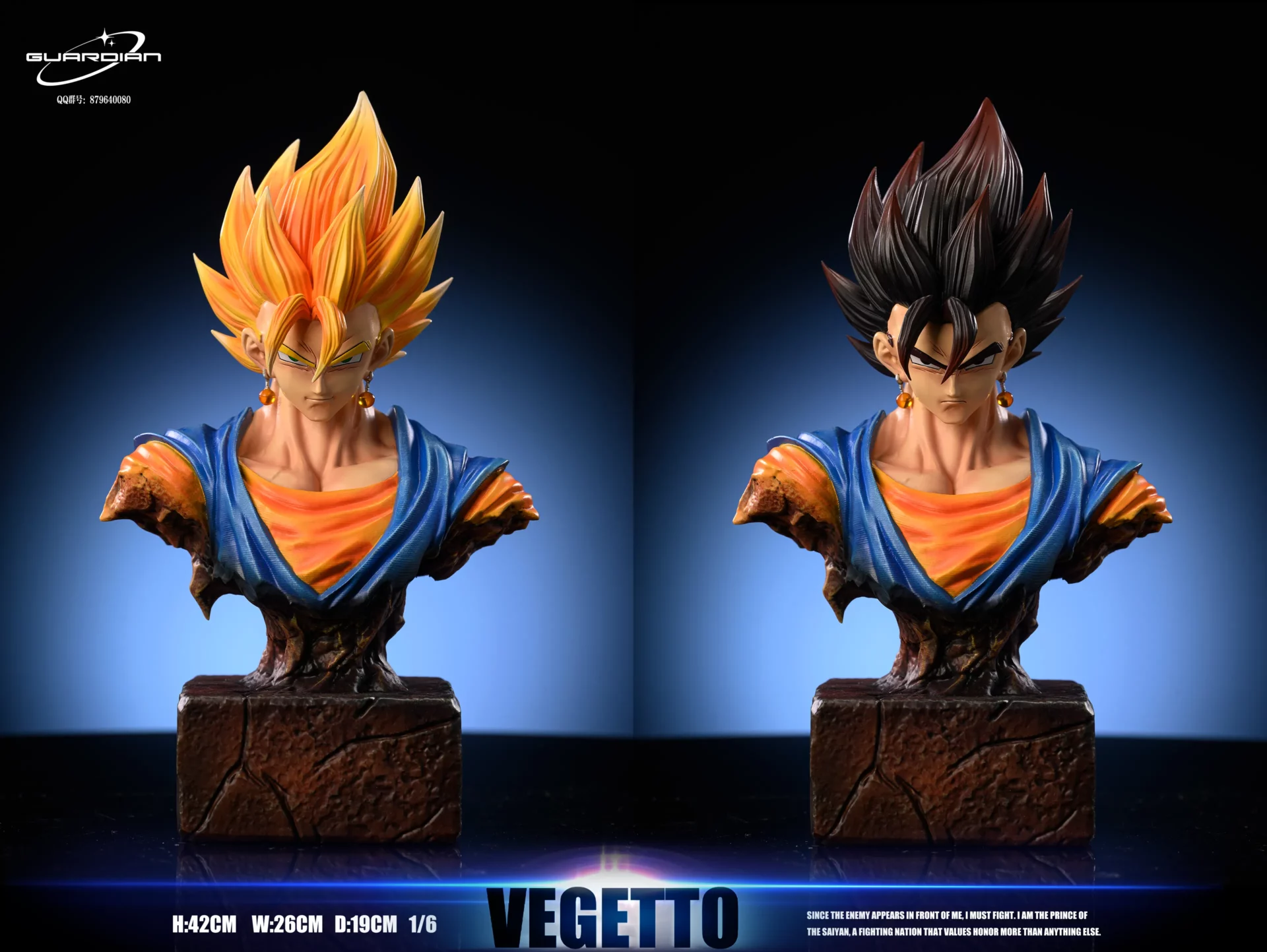 In terms of the main figure, it is quite faithful to the original, especially in the depiction of folds in the clothing. There are also clear and gradual gradient effects in different parts.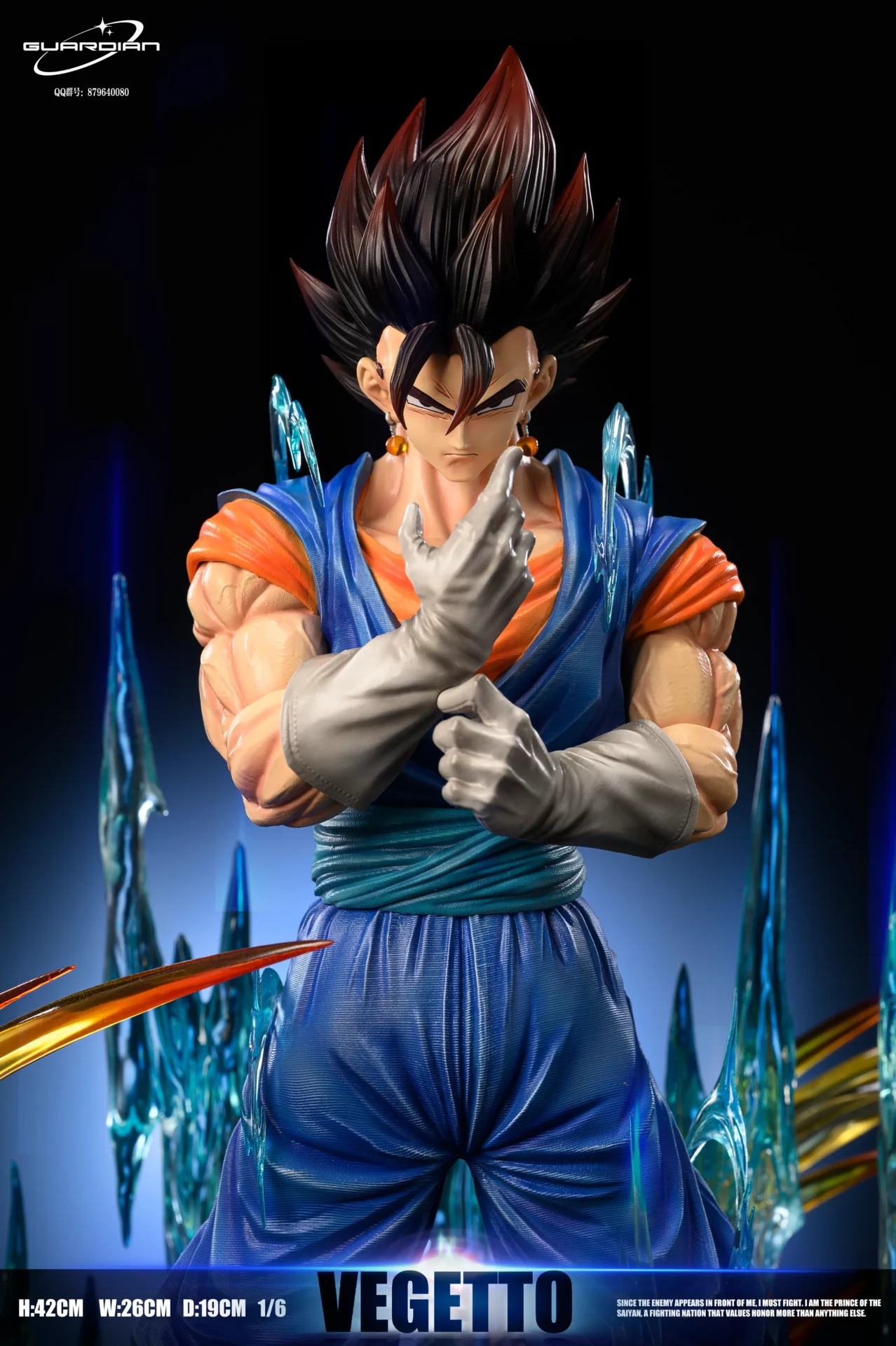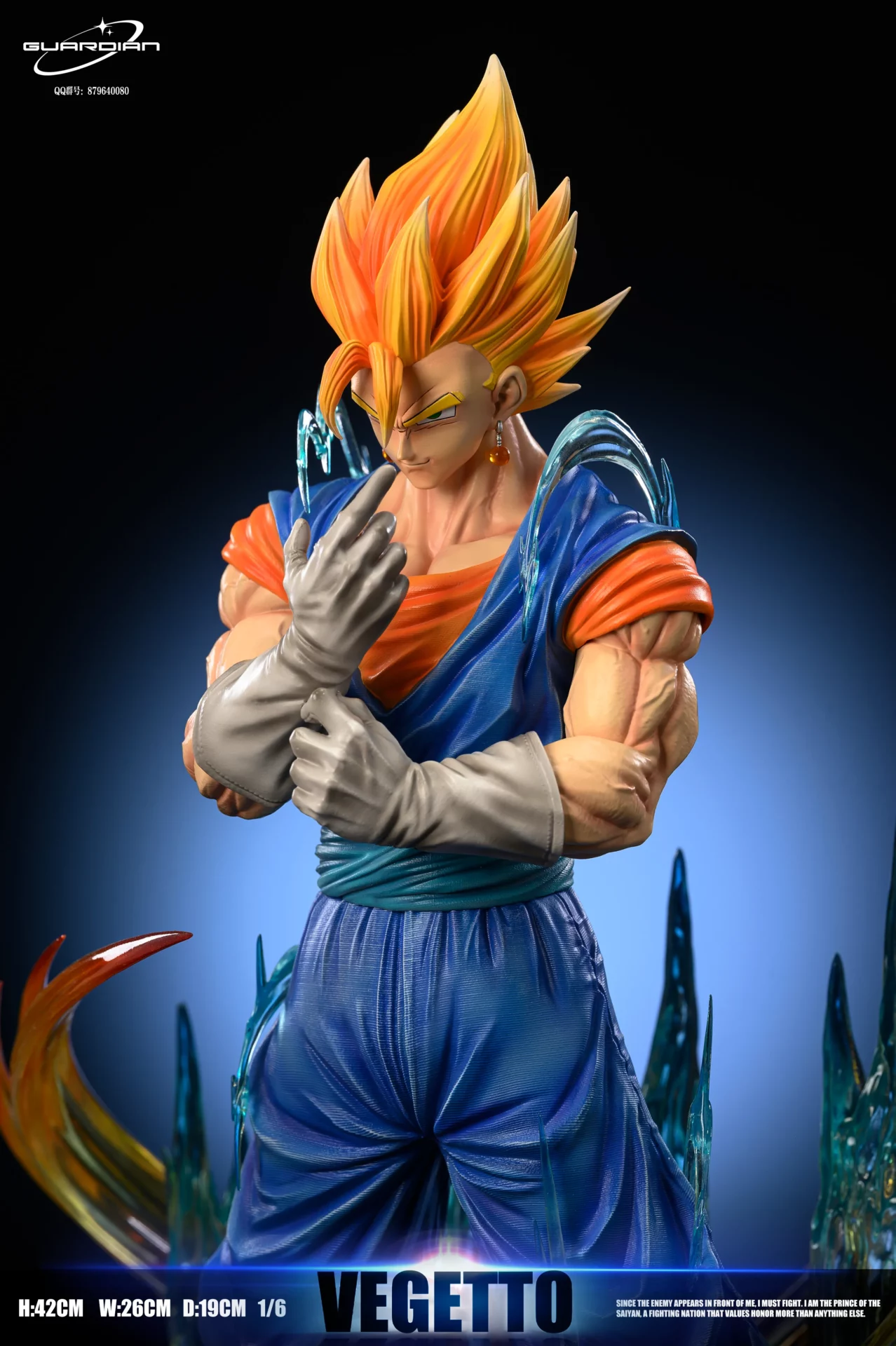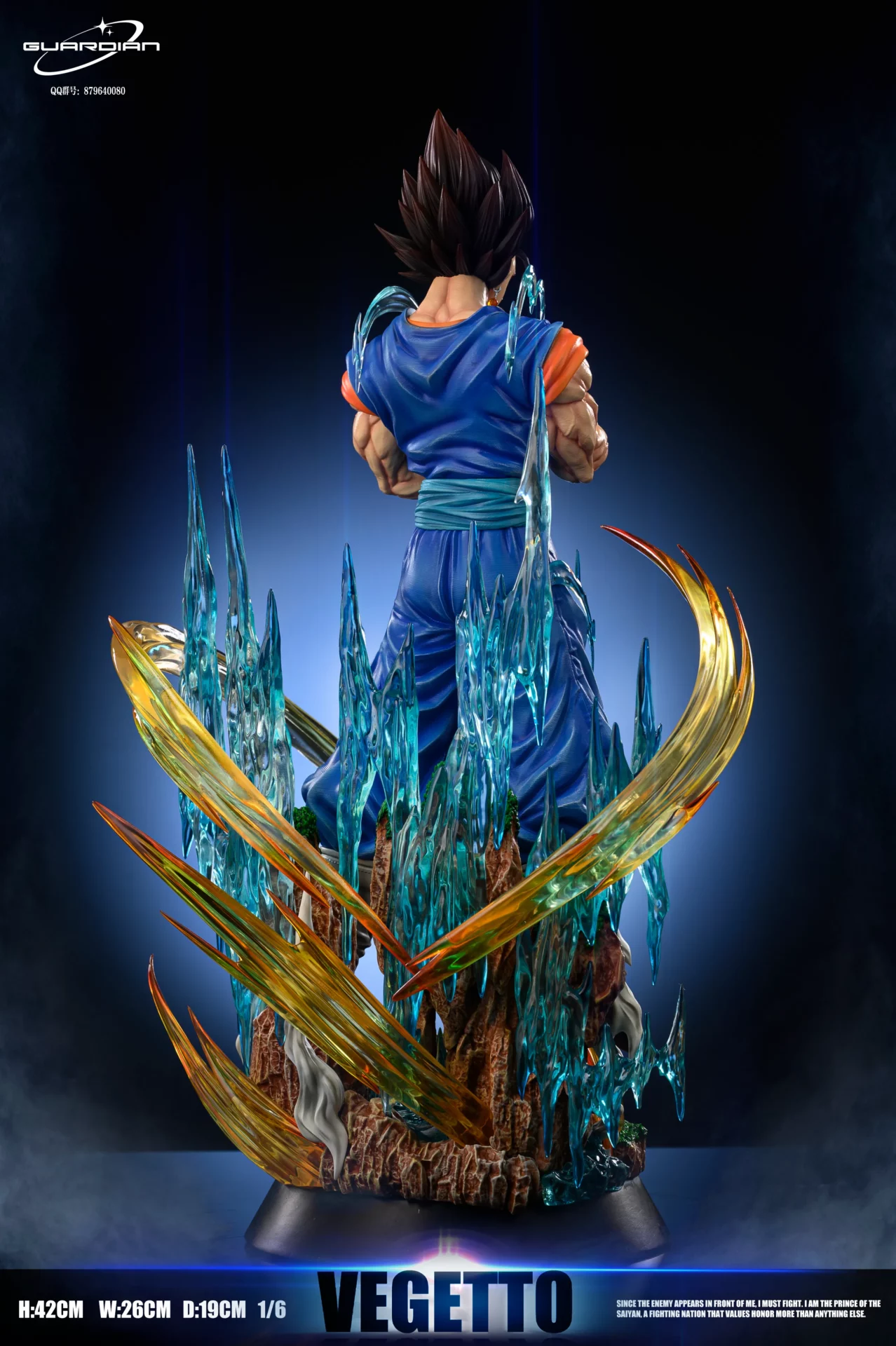 The rocks on the base are rendered with a very realistic texture and a remarkable attention to detail, both in terms of texture and paintwork. It harmonizes particularly well with the overall statue.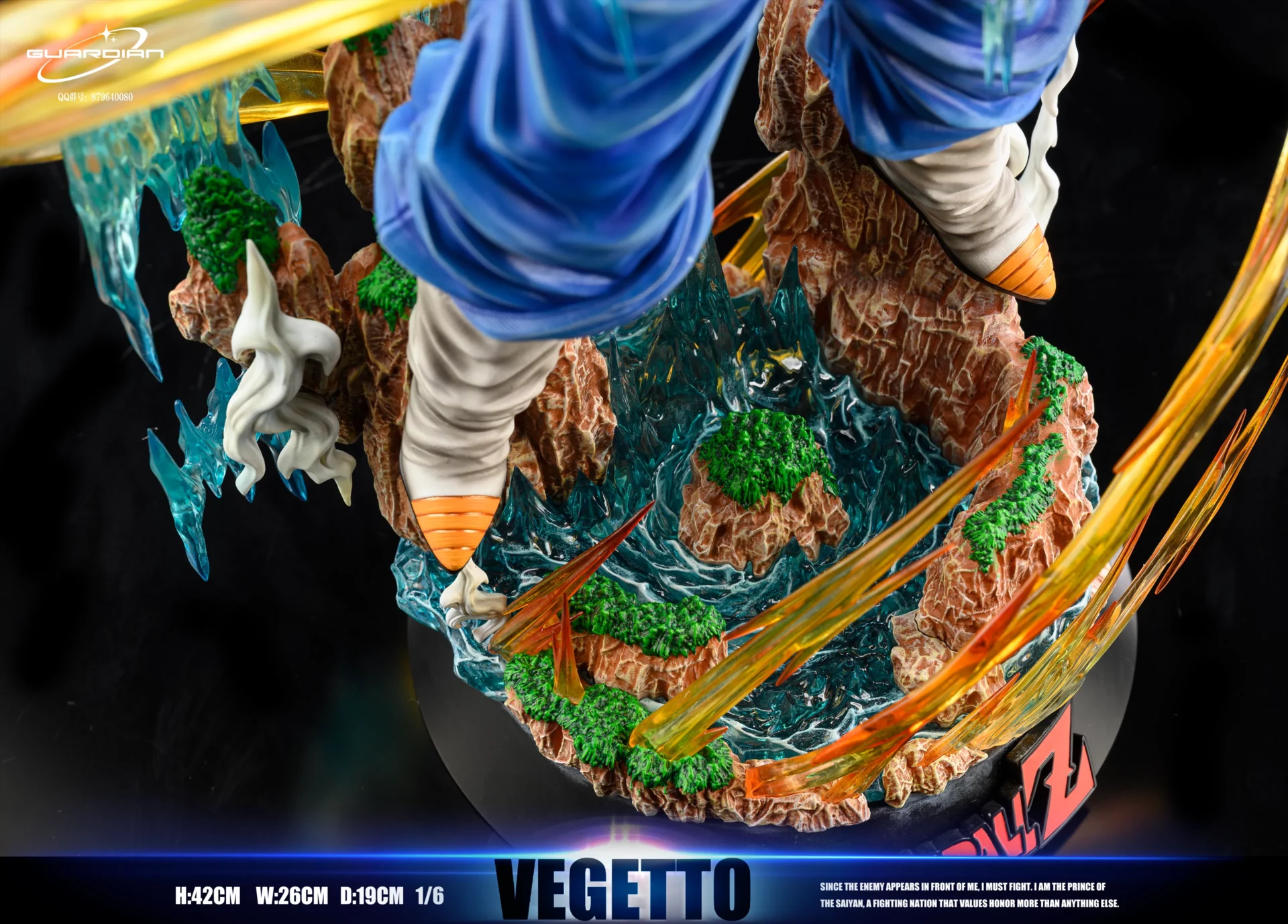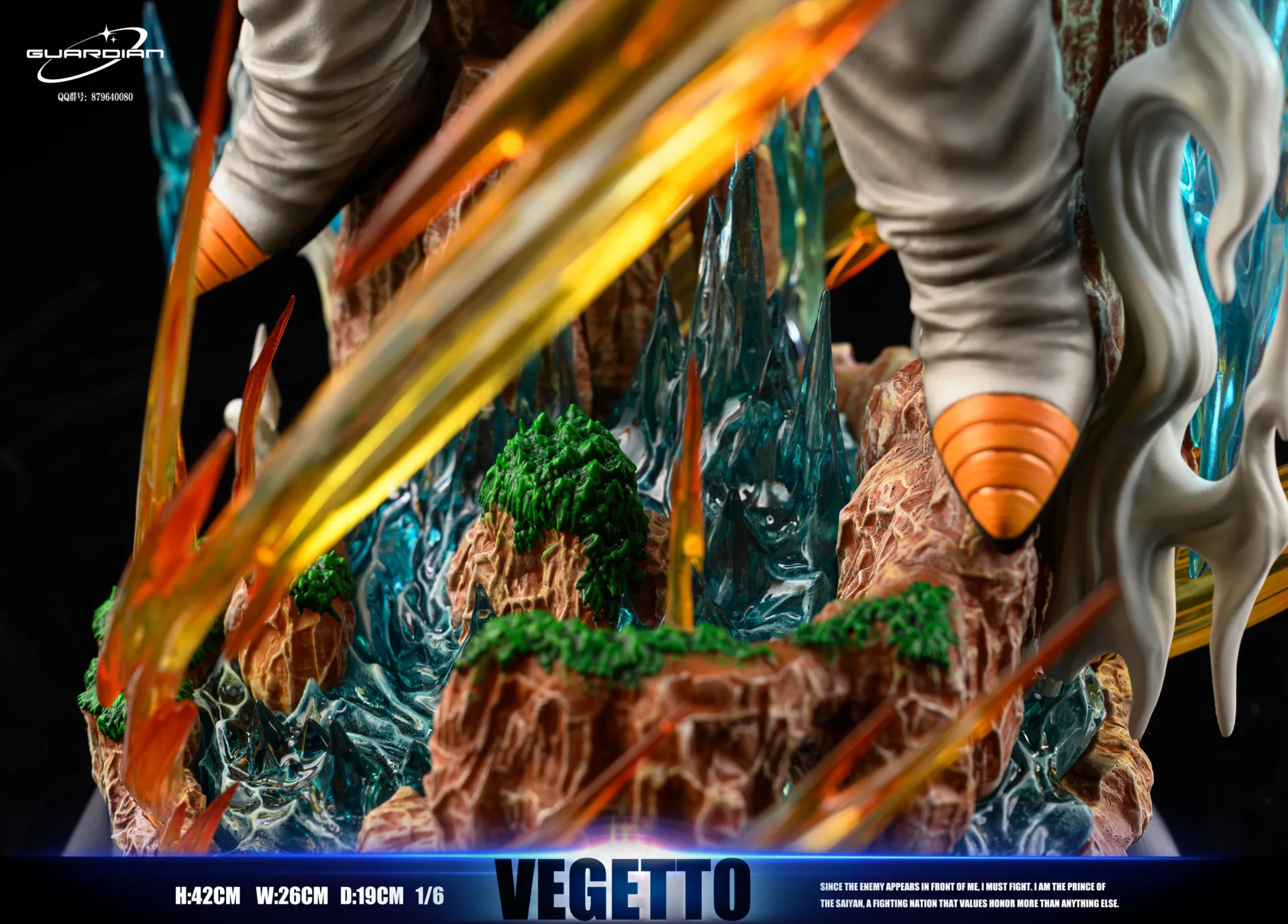 For those who are interested, take action now!