Ryuko Matoi – RD Studio
Ryuko Matoi – RD Studio: "I finally get it now. I need to get naked. Putting on a Kamui means becoming one with you! It means you becoming one with me! That's what it means to master wearing you! Isn't that right, Senketsu?!" – Ryuko Matoi, Kill la Kill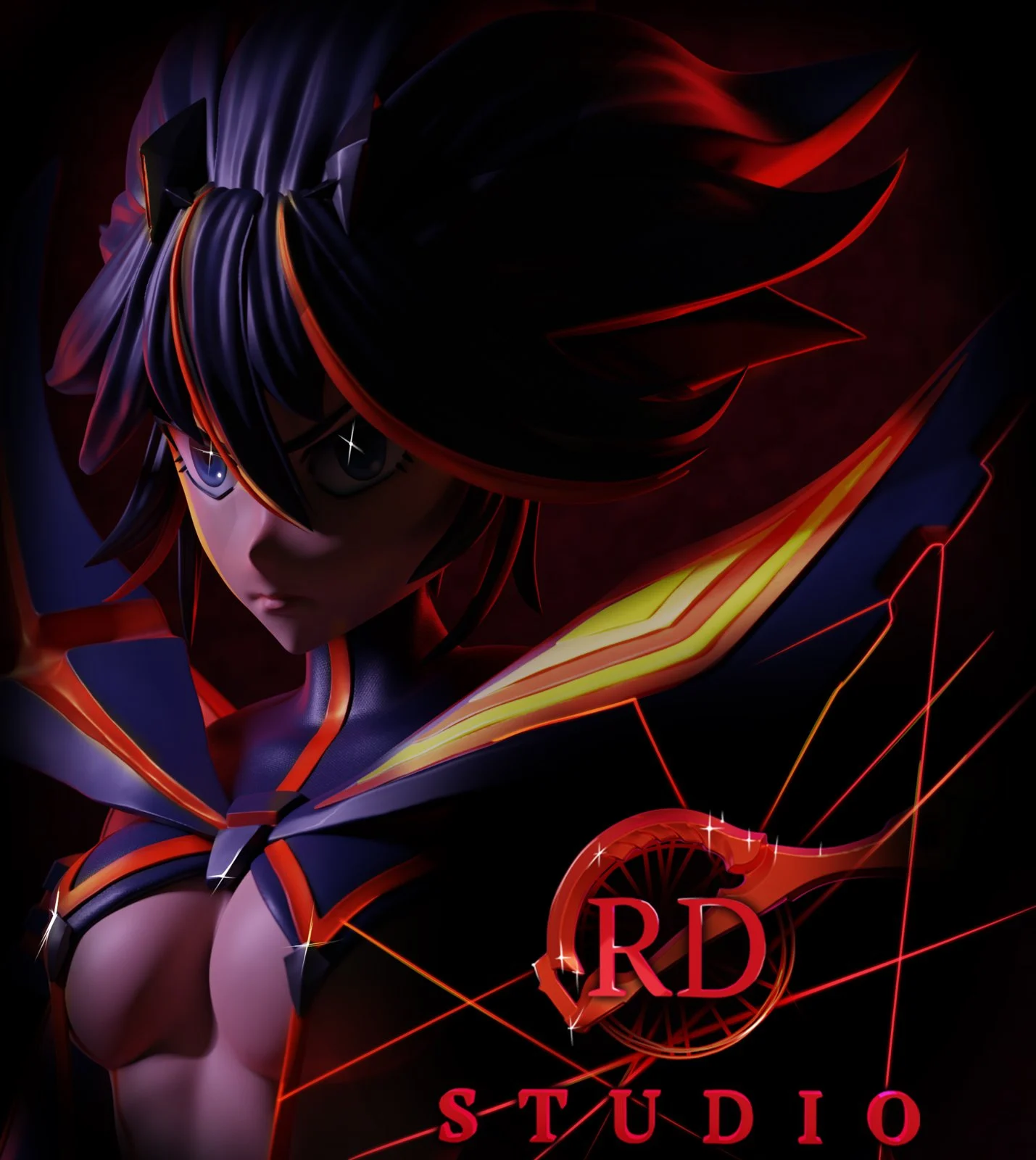 Ryuko Matoi is the main protagonist of the popular series, Kill la Kill.  She is a 17 year old girl who transferred to Honnōji Academy, a high school that is ruled by the president, Satsuki Kiryūin.  She comes to this school in order to find other piece of her signature weapon, the Scissor Blade as well as discover the mystery behind her father's death.  Little did she know that she will become friends with a sentient sailor uniform, a Kamui named Senketsu, and embark on a journey that will not only save her life in the academy, but the world!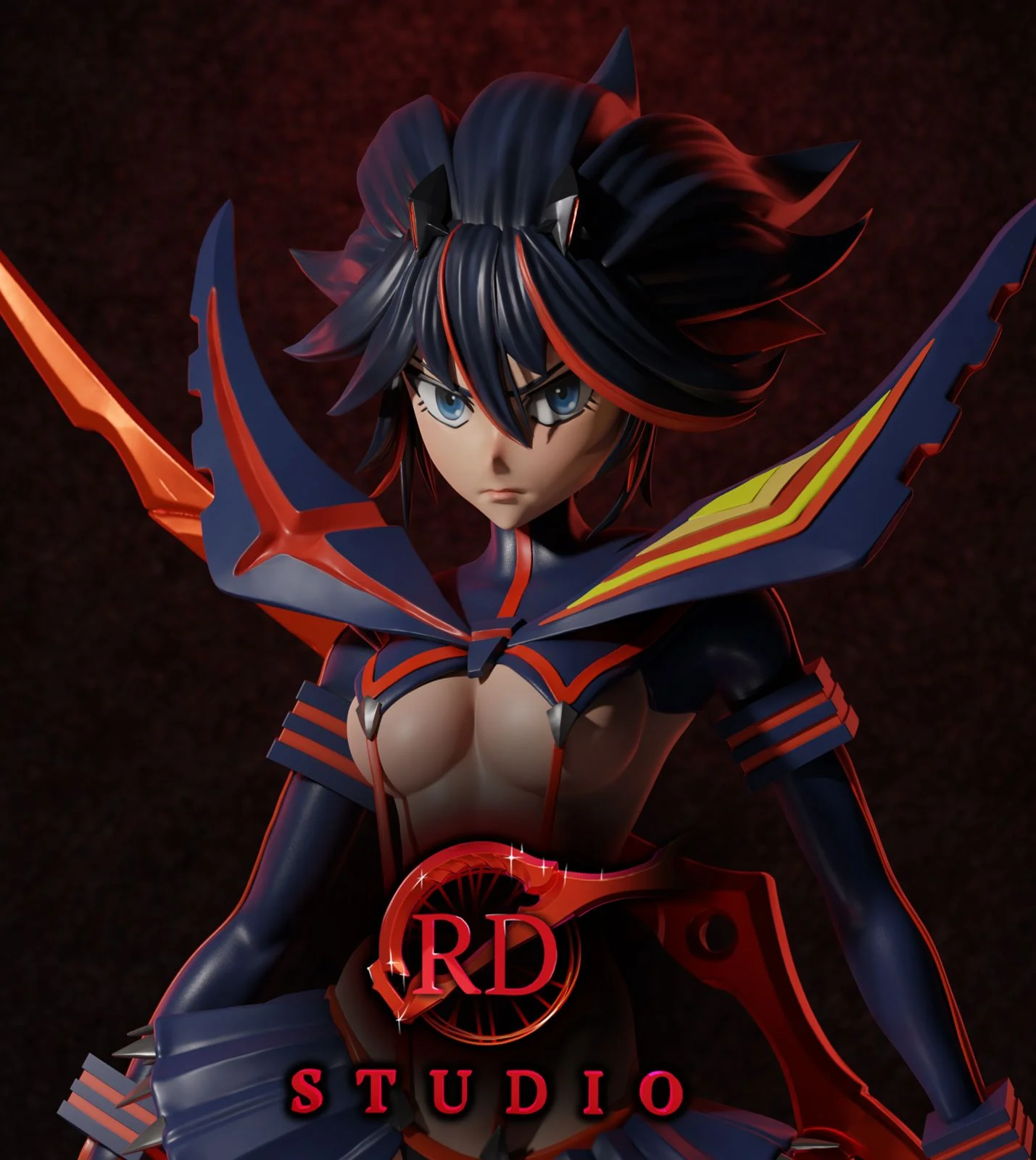 This Ryuko figure is an excellent and faithful rendition of her anime counterpart.  Her facial features as well as her body proportions follow closely to how she looks in the anime.  She is also given some detailed muscular features, which adds so much more to the character.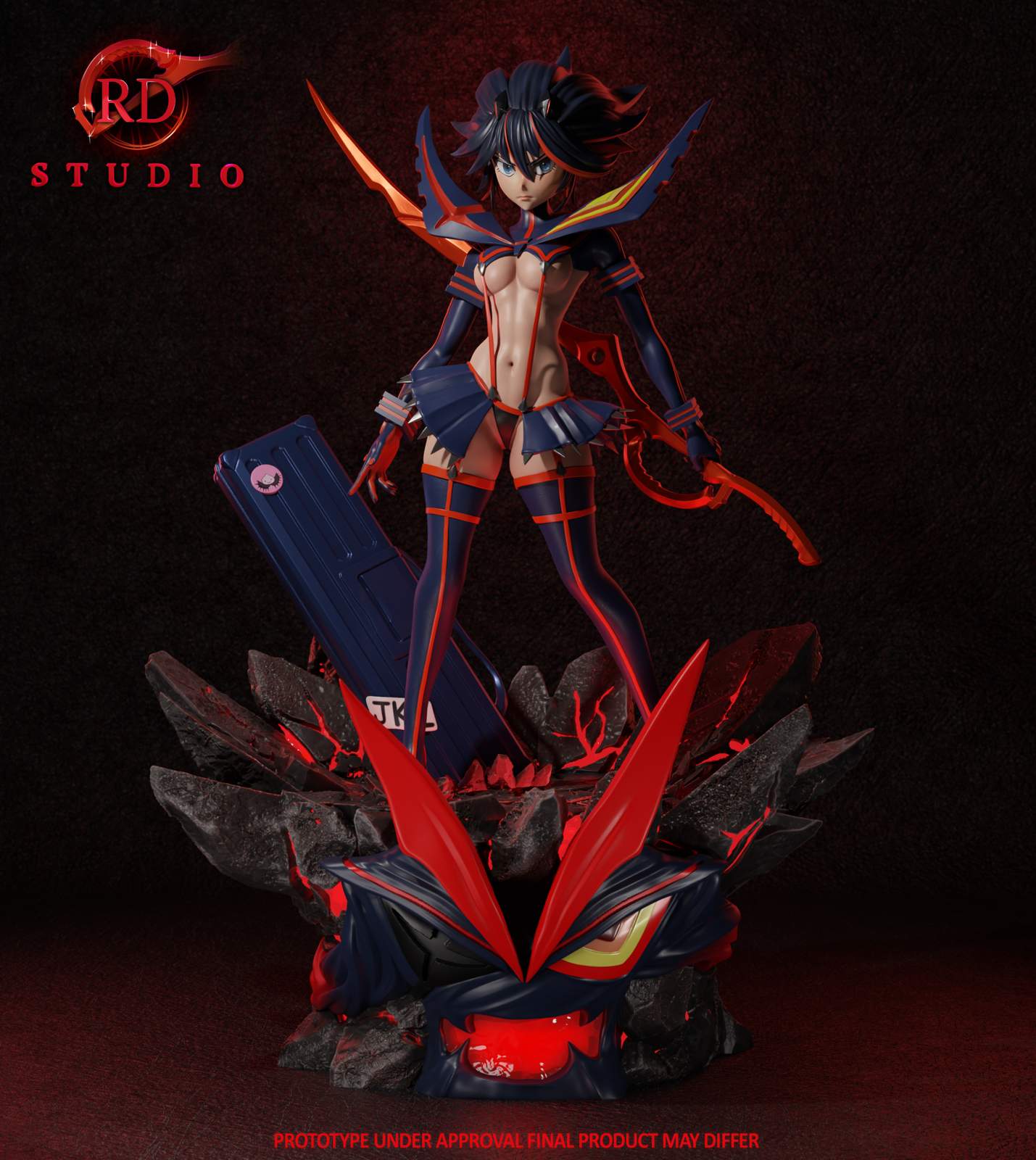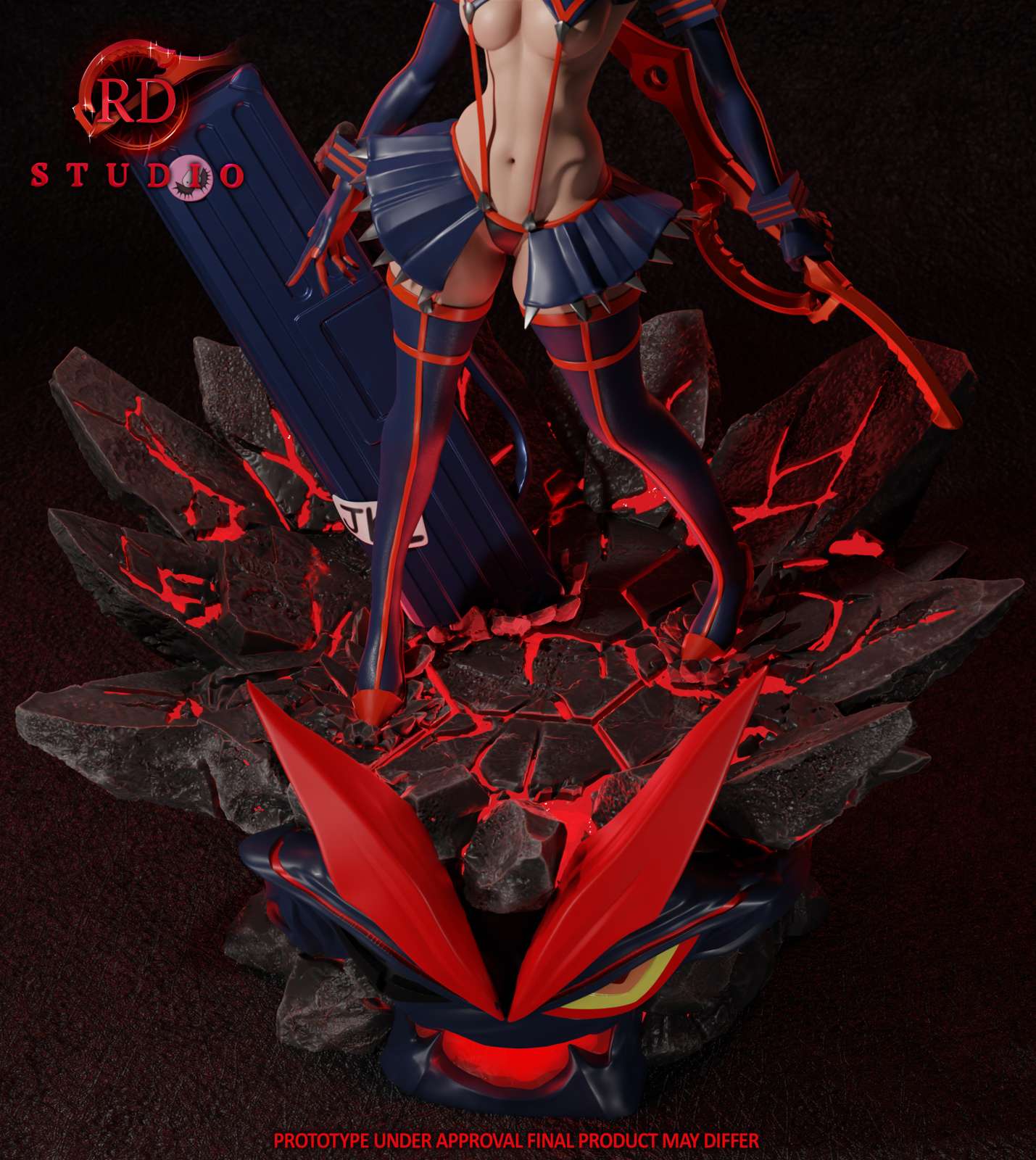 In addition to Ryuko Matoi, her sailor uniform companion, Senketsu is also very well crafted.  The character is modeled after Senketsu is fully fused with Ryuko, and the end-result is stunning.   Just by looking at this design, it will make you want to listen to "Before My Body is Dry" on repeat!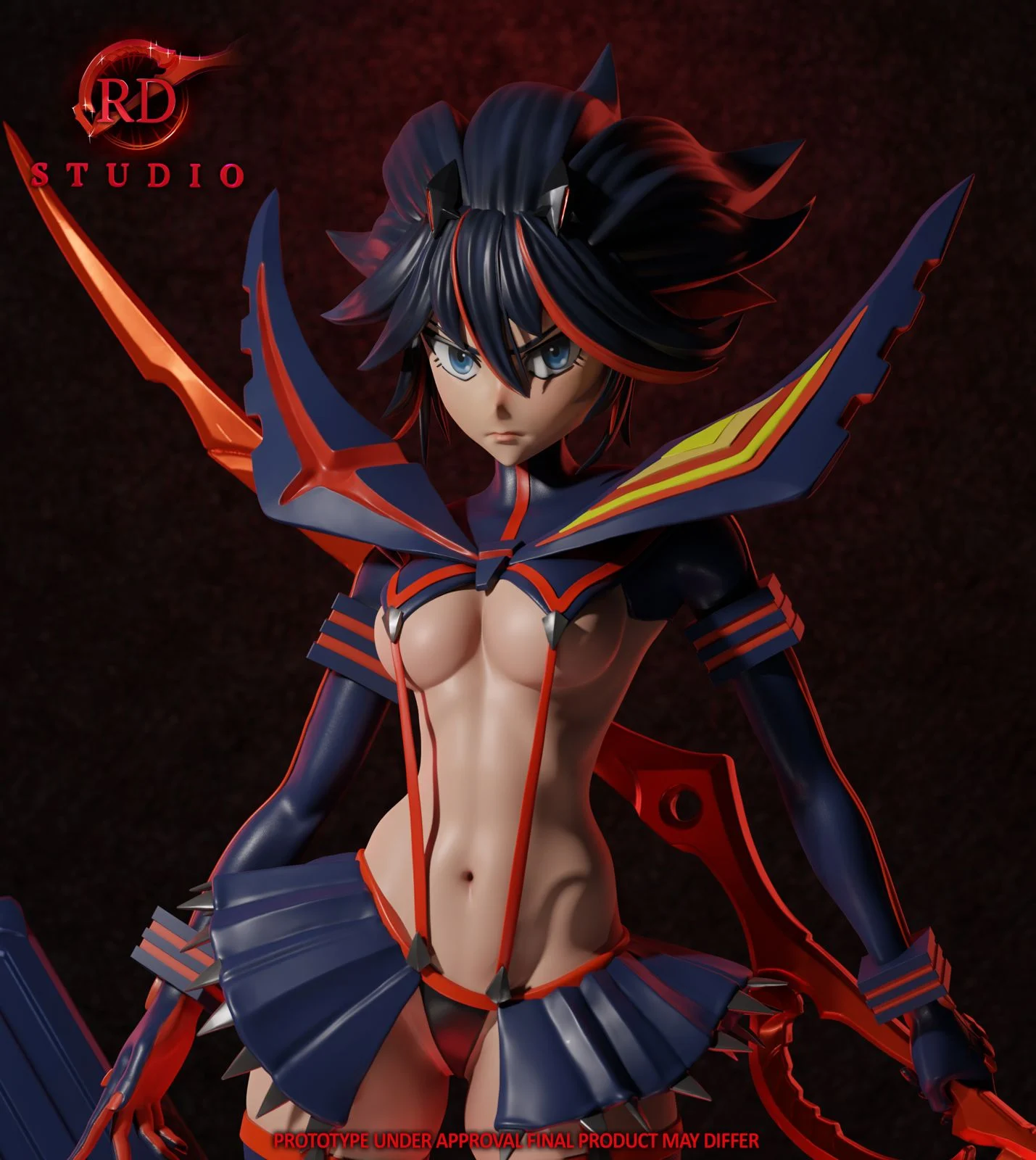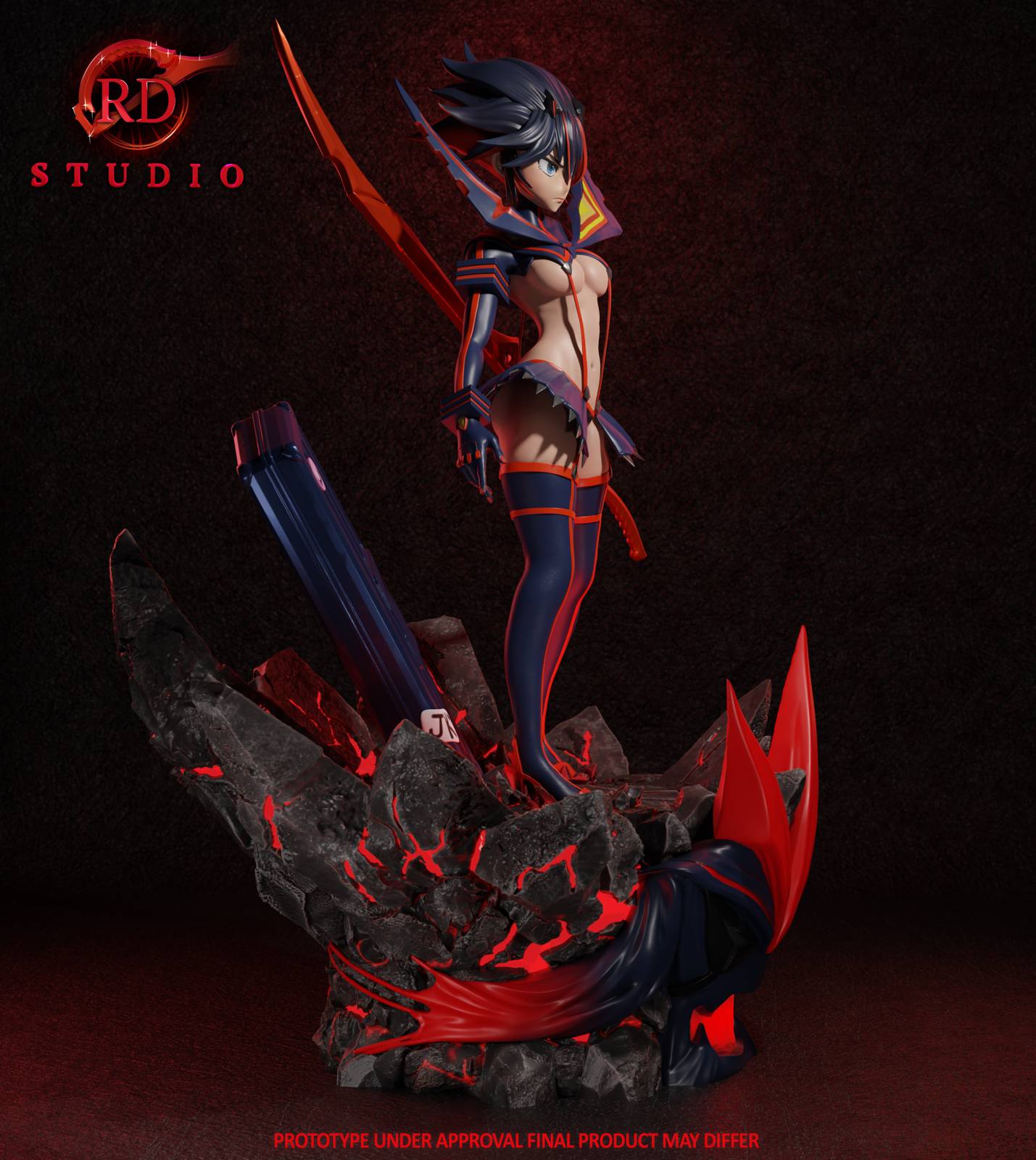 Of course, we cannot forget Ryuko's signature weapon, her Red Scissor Blade.  This weapon is powerful enough to stop Life Fibers dead in their tracks.   Complete with a case to carry her weapon, this figure is a complete package to how she is resembled in the anime!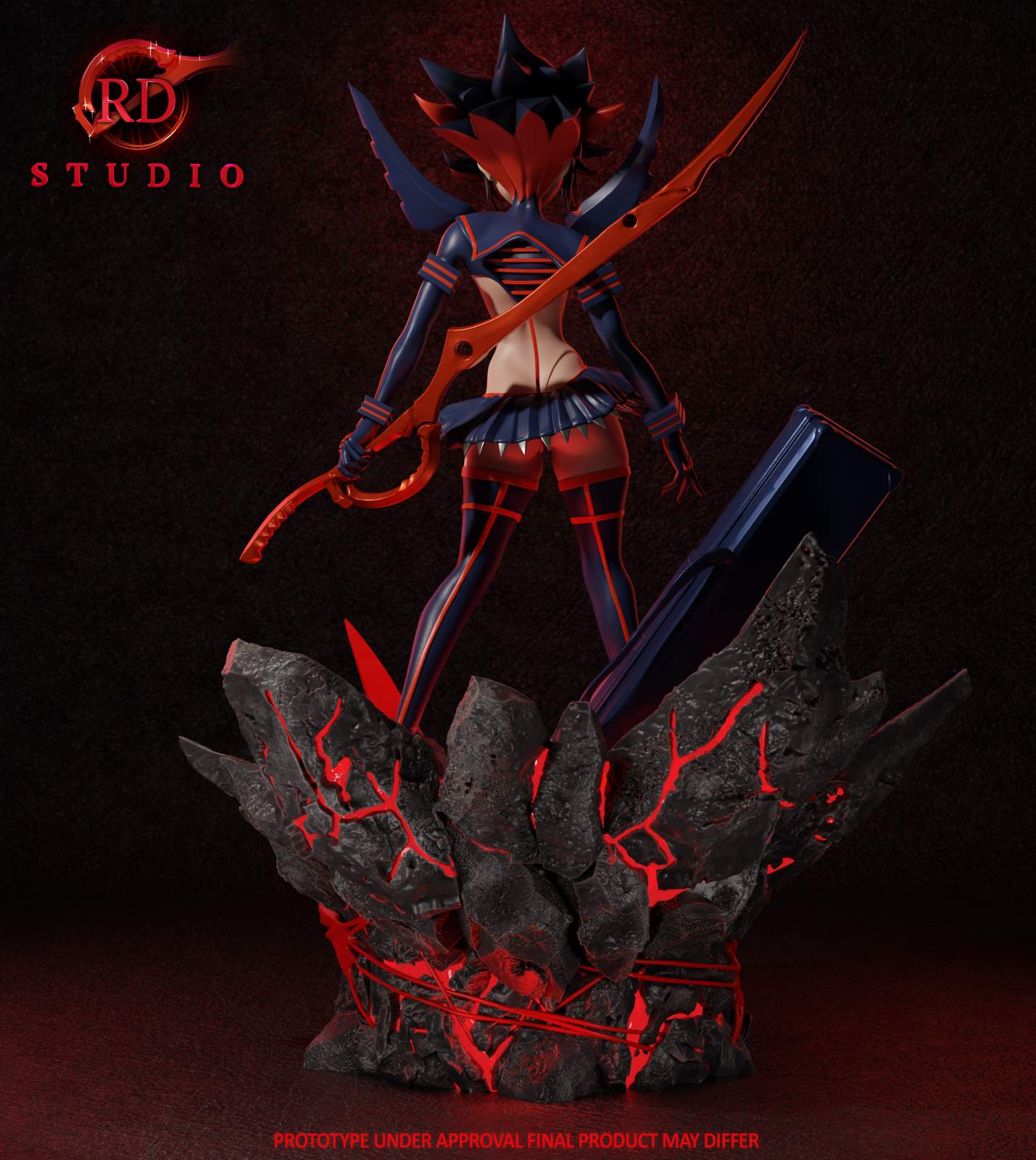 Fans of Ryuko Matoi or Kill la Kill will definitely want to keep their eyes on this figure!