Samurai Goku – LK Studio
Samurai Goku – LK Studio: LK Studio's Warrior Dragon Ball series has recently released the concluding edition "Warrior Goku 2.0," featuring the most iconic black-haired Goku in armor, ready for action once again! Fans of this series will not want to miss out on this final edition!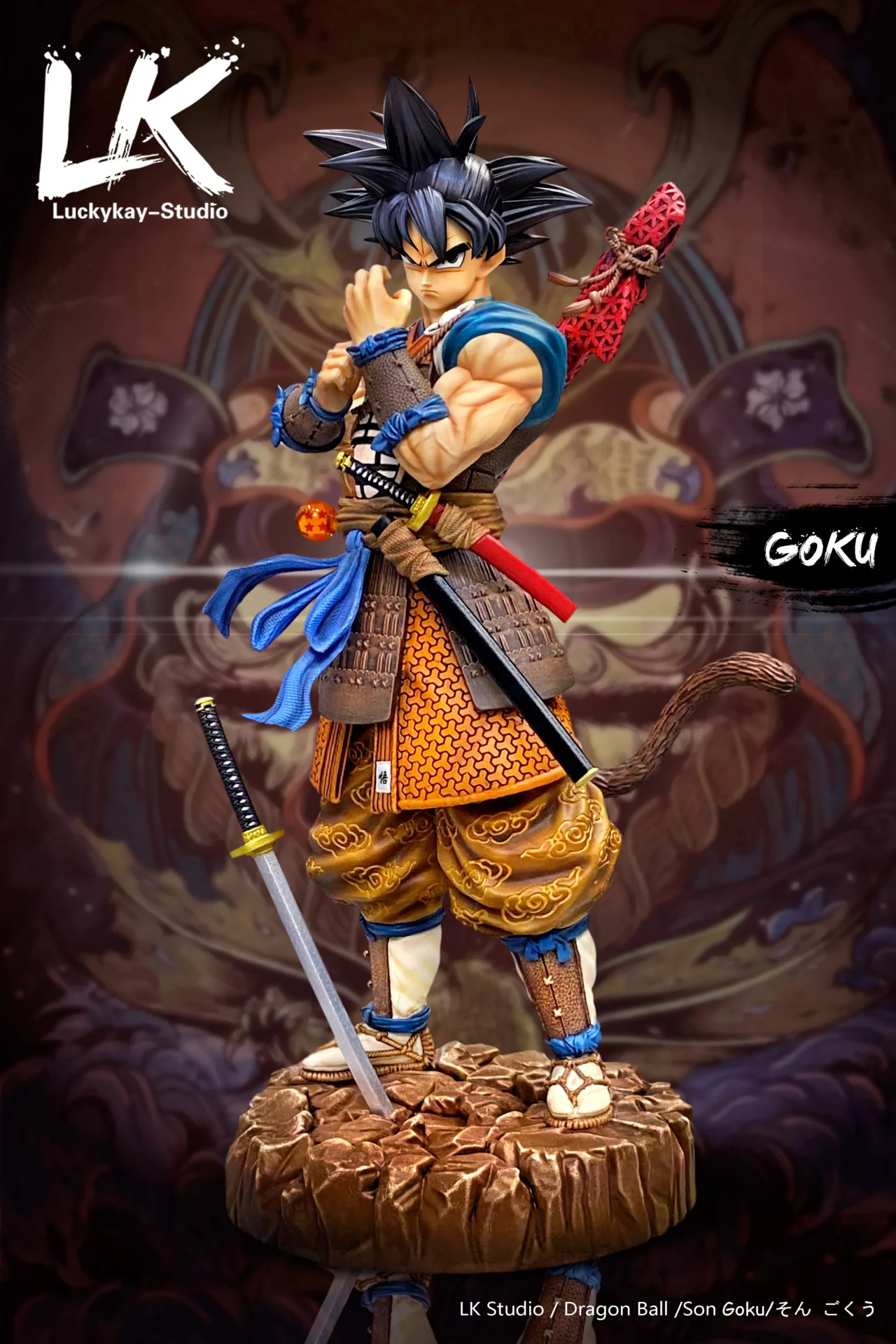 Let's start with a family photo. This series has released a total of 19 figures so far, making it a timeless and enduring product line in the entire GK community.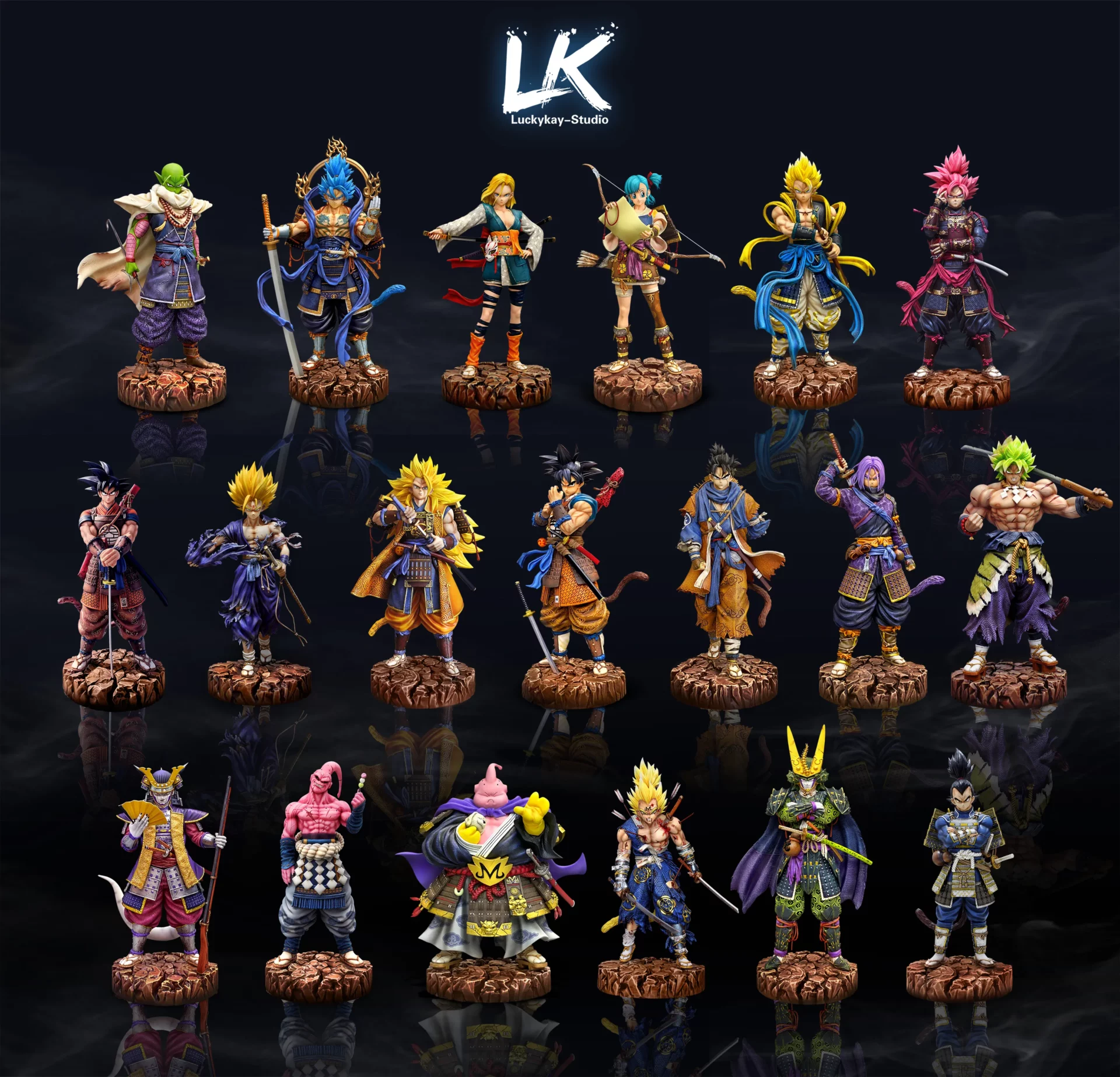 This Warrior Goku figure is at a 1/6 scale, standing at 31 centimeters tall. The overall design is more imposing and awe-inspiring than the 1.0 version. Despite the black hair, the expression in his eyes conveys a serious demeanor as he prepares to face a great battle.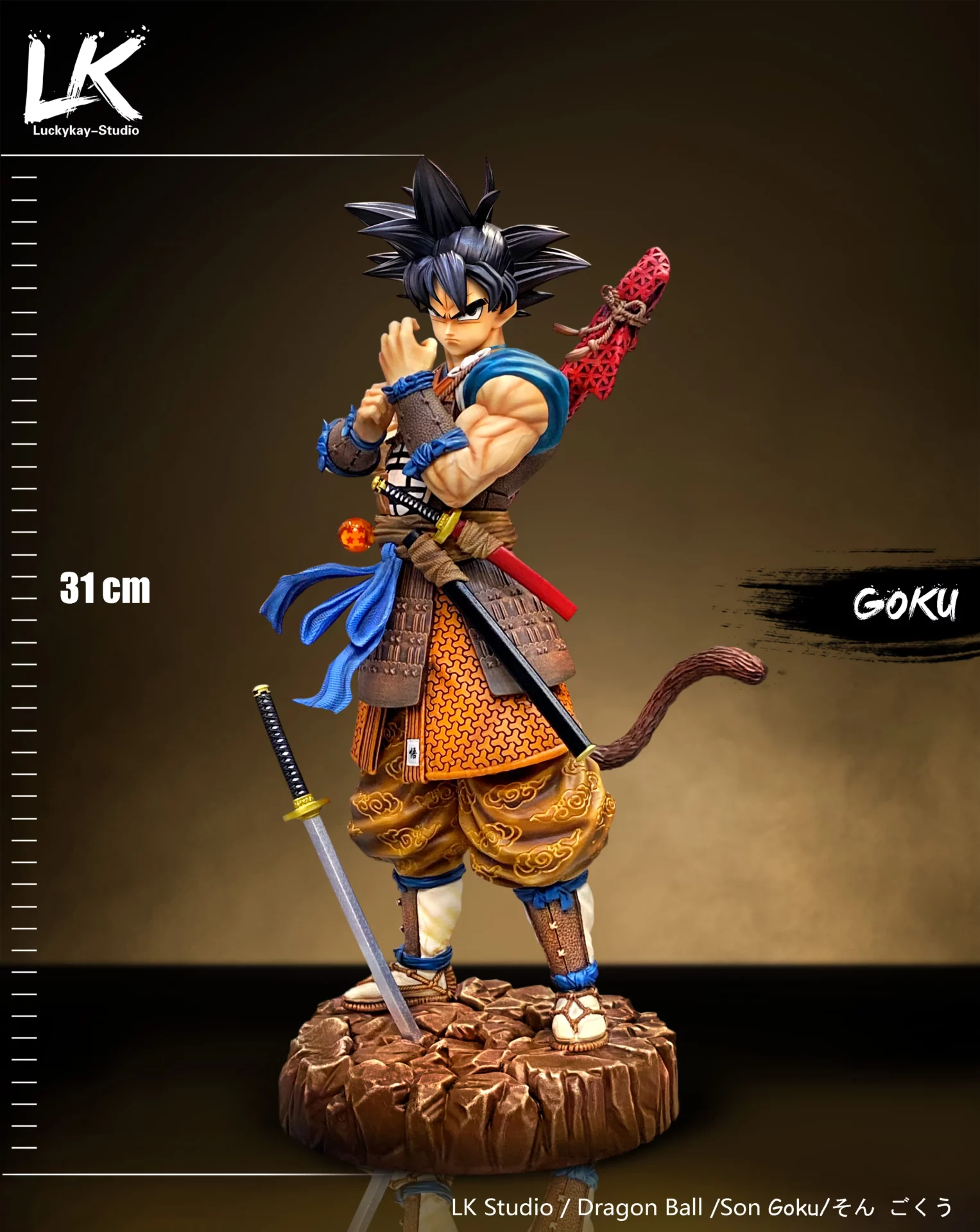 The style of adjusting the wrist guards before a battle is also frequently seen in the original "Dragon Ball" series. On Goku's chest plate, you can see the characters "界王" (King Kai), and around his waist, he wears the original Four-Star Dragon Ball.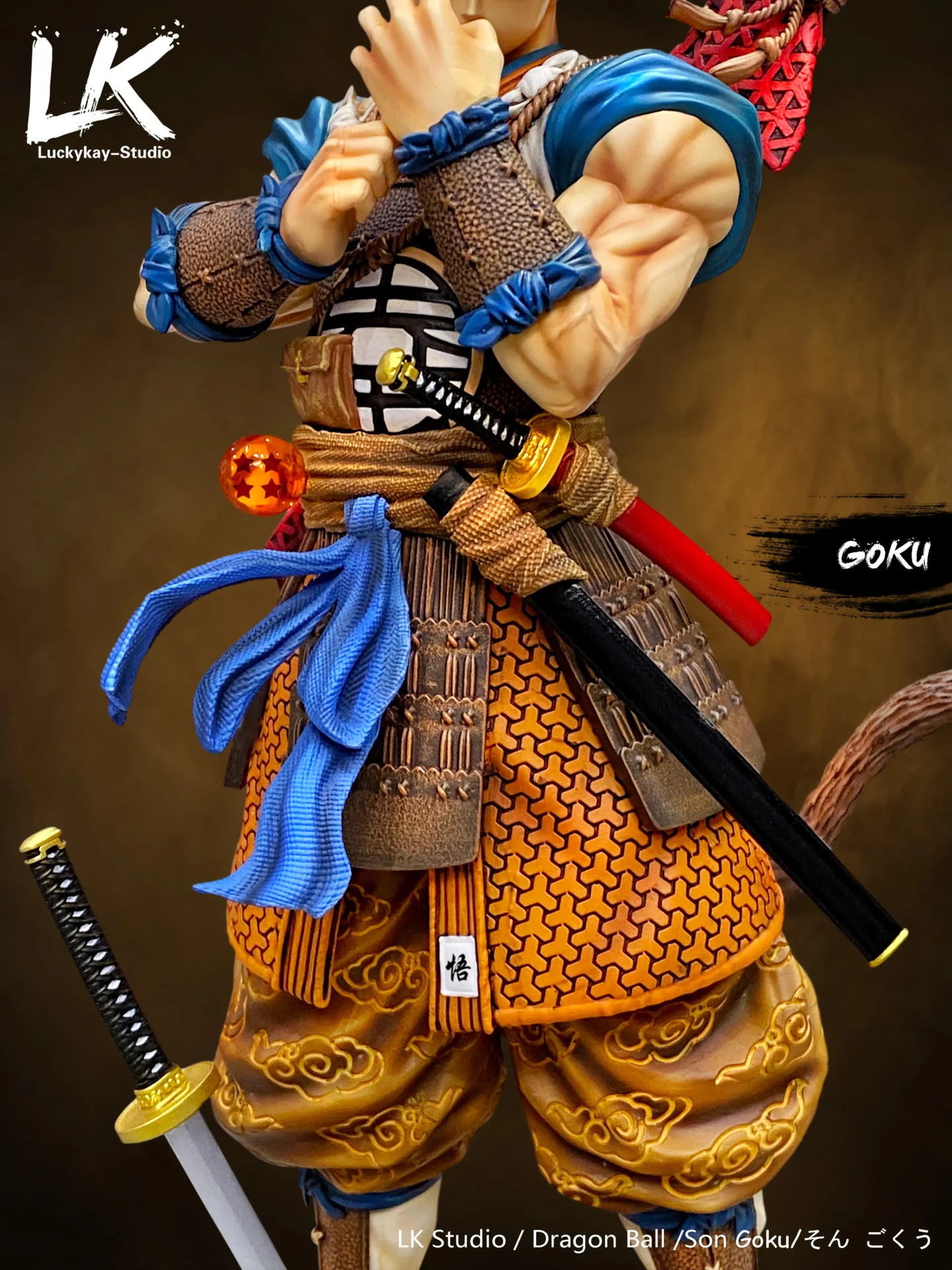 The layered and intricate armor design creates a rich sense of depth, and the delicate character "悟" (Goku) is elegantly adorned on the lower hem of the scale mail.