Sasuke Uchiha – Gps Studio
Sasuke Uchiha – Gps Studio: Uchiha Sasuke, a genius ninja of the Uchiha clan from the Hidden Leaf Village of the Fire Country. He is the reincarnation of Indra, the eldest son of the Sage of the Six Paths. When he was young, he witnessed the annihilation of the Uchiha clan by his brother, Uchiha Itachi, which led him onto the path of revenge.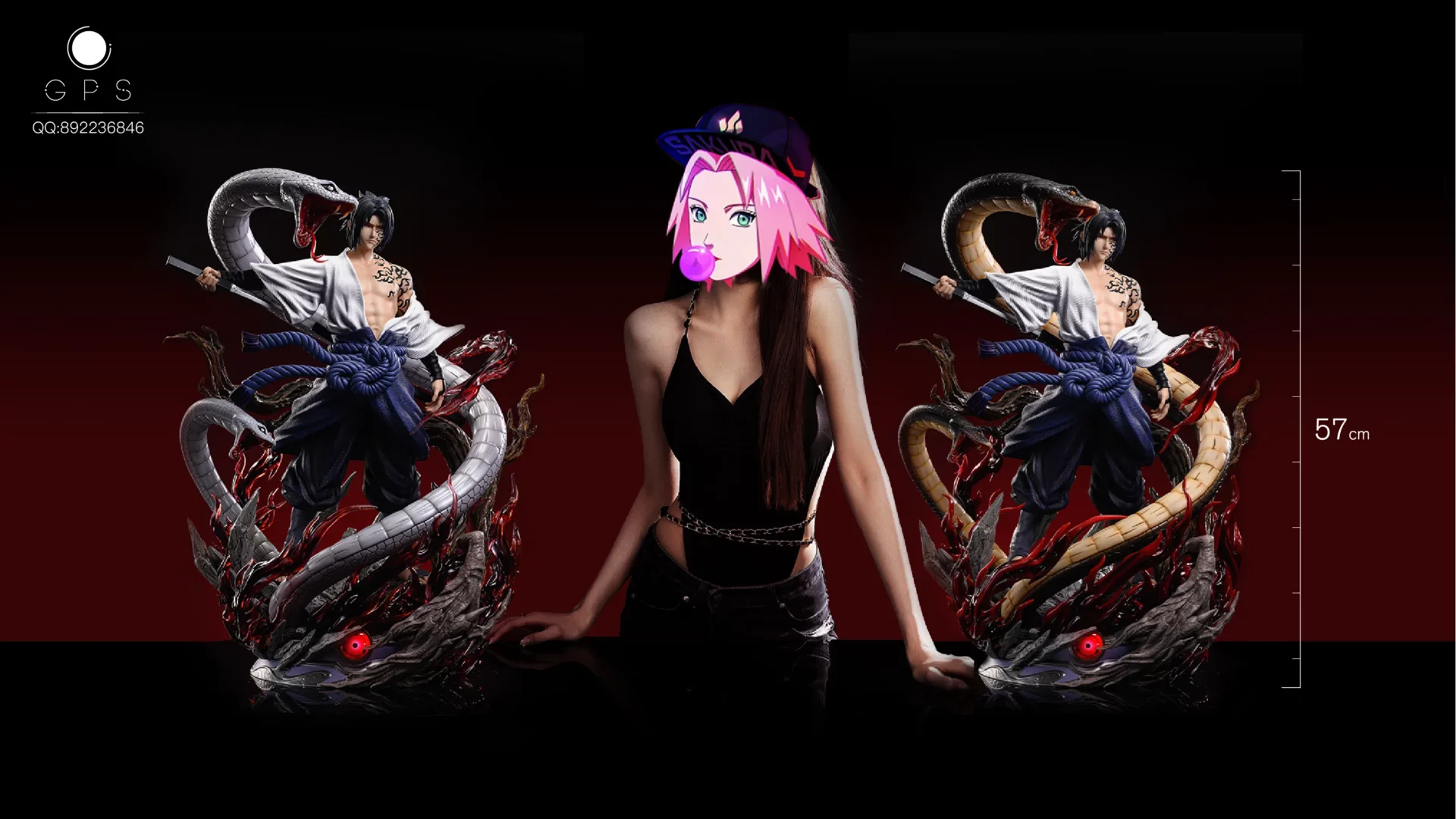 Sasuke gives off a cold and distant vibe, making it difficult to approach him, but his handsome appearance has attracted many fans. In this statue, Sasuke has removed his upper right clothing, revealing the cursed seal, and his hand is on his sword, portraying a restrained and charismatic male god.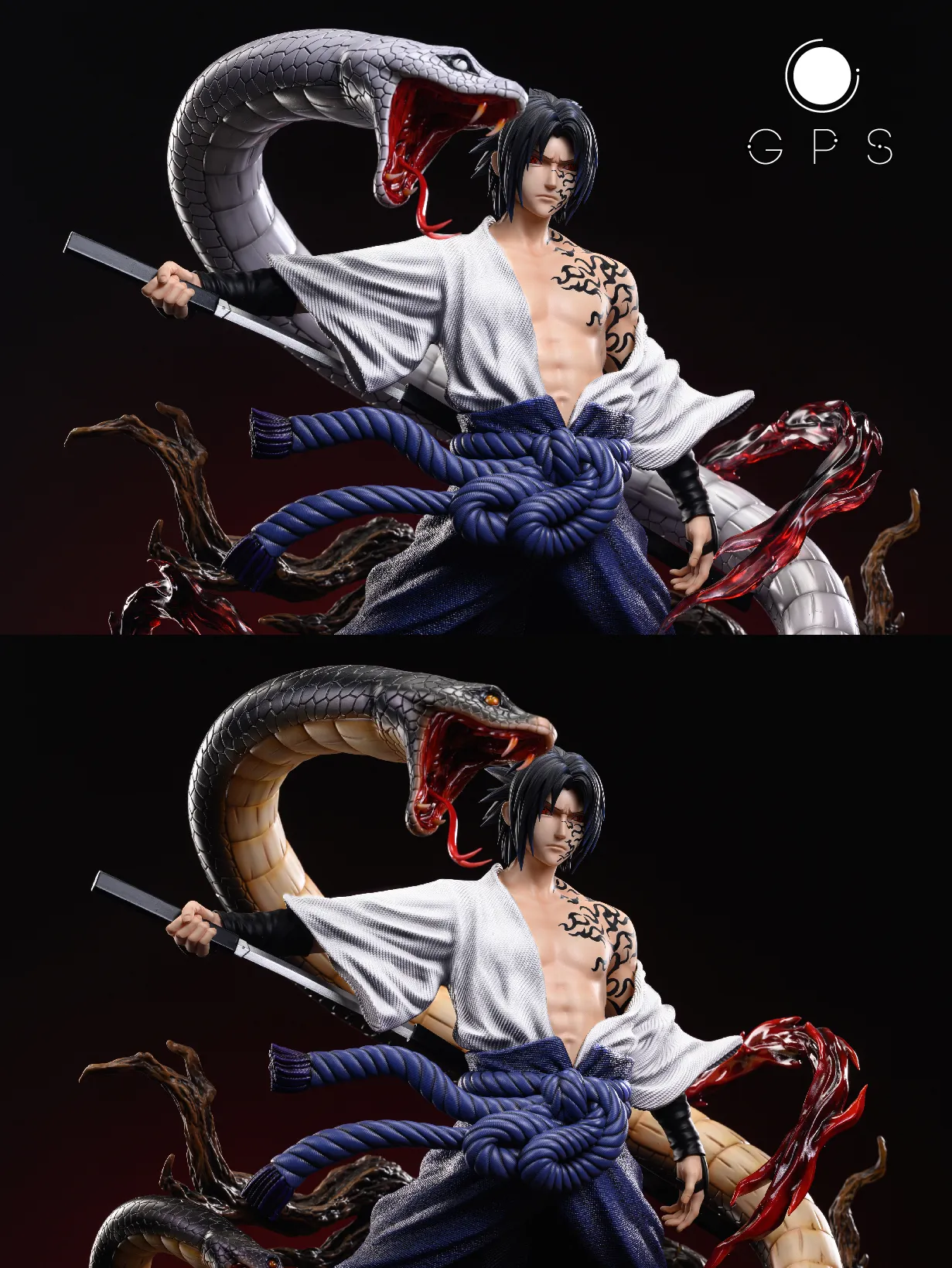 The skin is smooth and glossy, and the intricate lines on his body and neck are masterfully depicted, making the overall statue come to life. The texture of the clothing is natural, and the detailing of folds and shadows is also very meticulous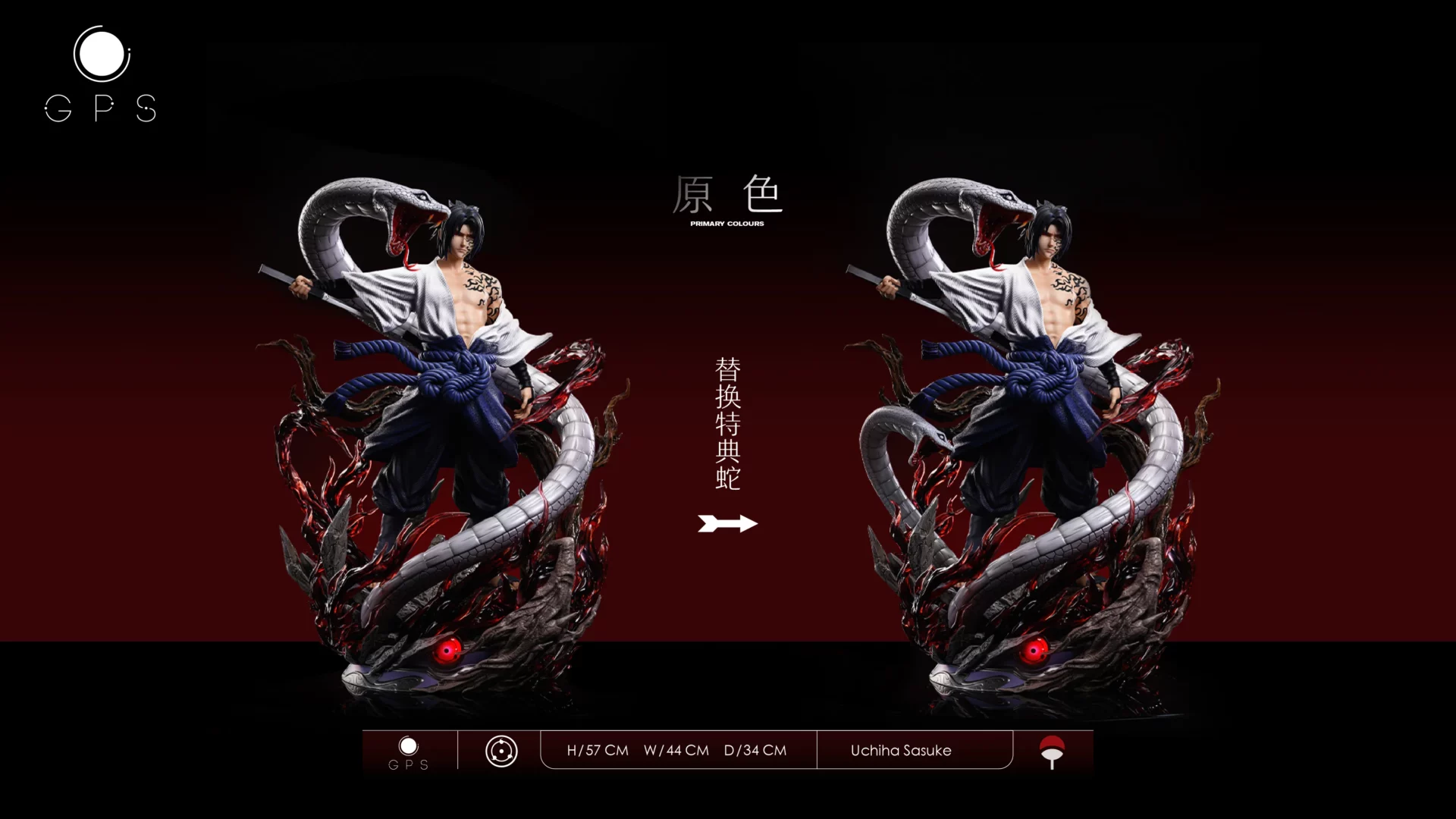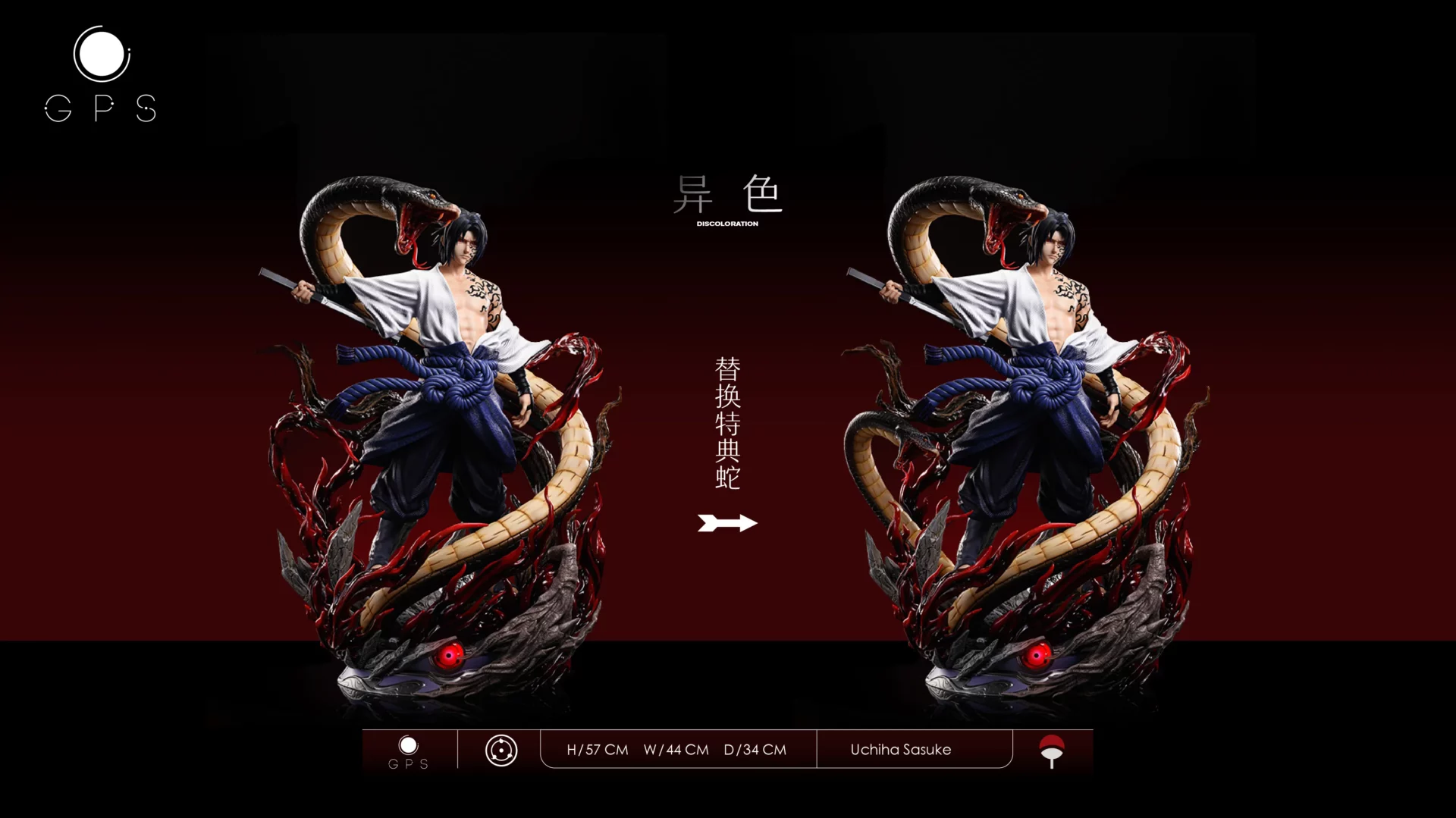 The contrast between the markings of the curse seal on his chest and the muscle definition creates a great sense of depth. Despite being relatively slender, the portrayal of his firm and powerful muscles is incredibly accurate.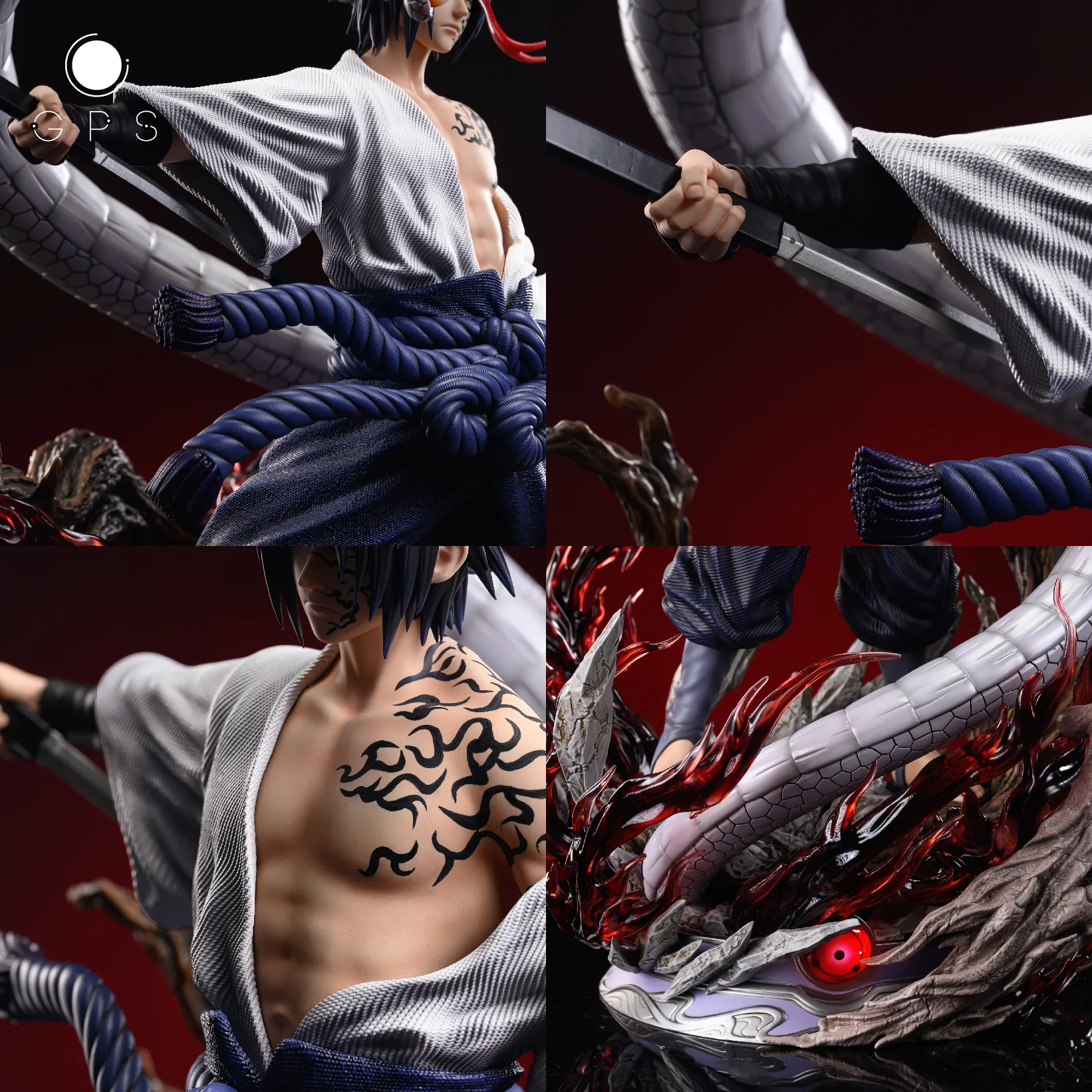 The craftsmanship of the snake is also impeccable. The overall transparency of the red special effects piece can rival that of a ruby, both in terms of transparency and luster, making it incredibly enticing.