Sanji – LAST SLEEP Studio
Sanji – LAST SLEEP Studio: Vinsmoke Sanji modified his "genetic factors" during Sanji's embryonic stage, but Sanji had never awakened any superpowers. During the battle with Kaido, Sanji's superpowers were officially awakened, and he gained the ability to use the "Exoskeleton," defeating Kaido in one fell swoop.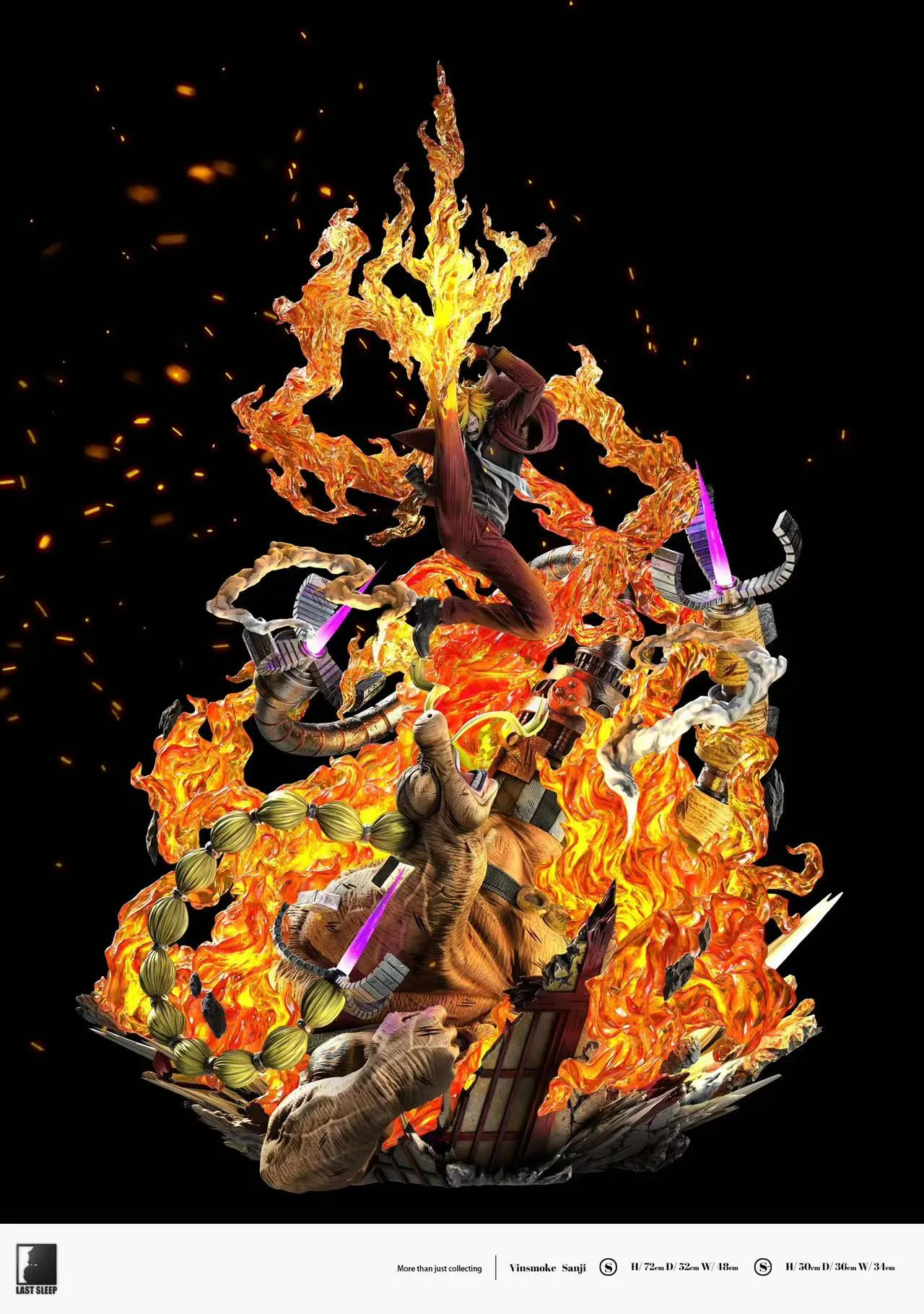 The scene depicts the battle with Kaido, showcasing the replication of the "Demon Wind Kick: Spin Burn STRIKE," with the overall transparency of the red special effects rivaling that of rubies.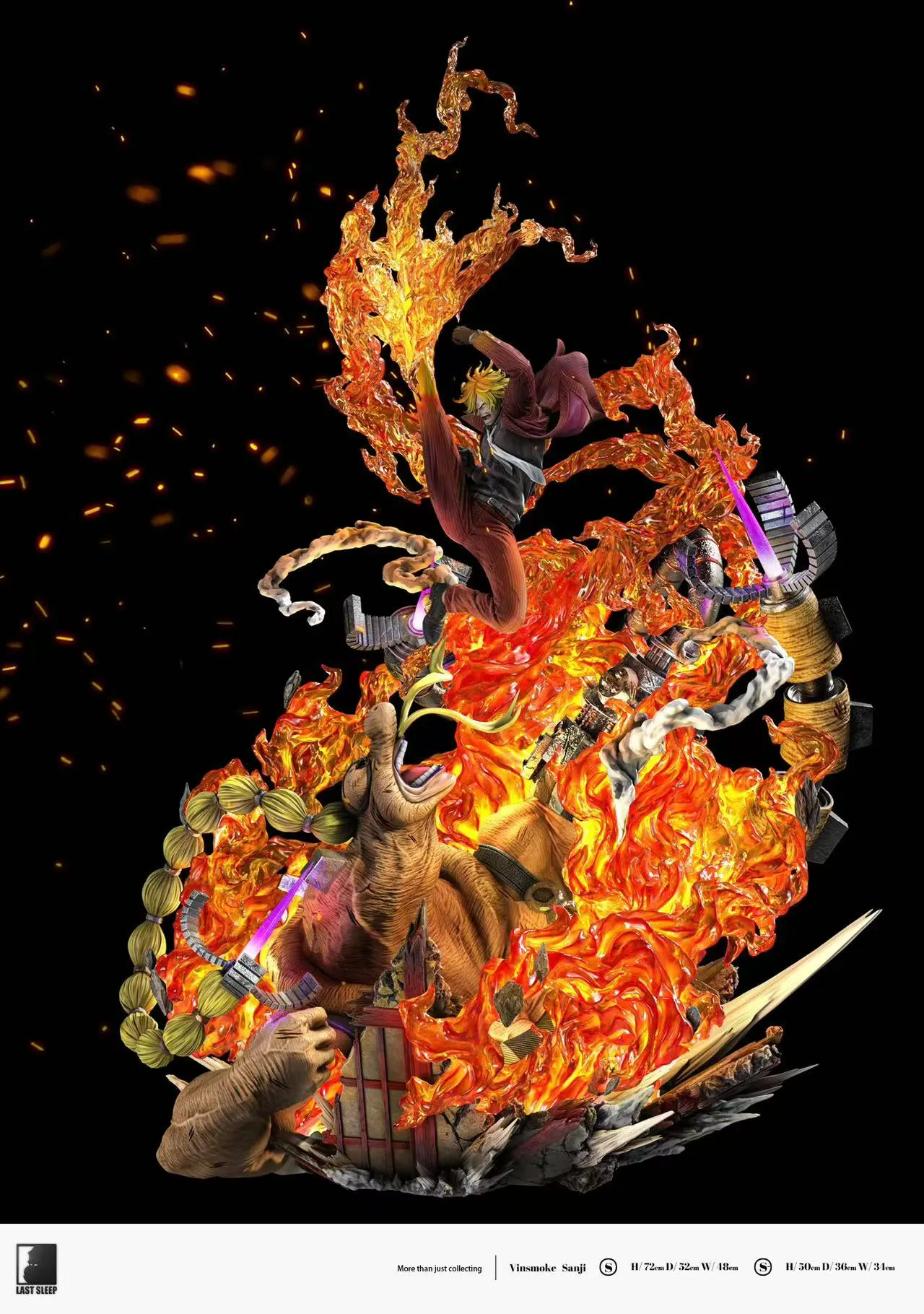 Sanji leaps high and kicks towards Kaido, and the depiction of the folds and textures on his pants is very well done, with excellent layering in the paint job, and the detailed texture of the legs exuding a sense of strength.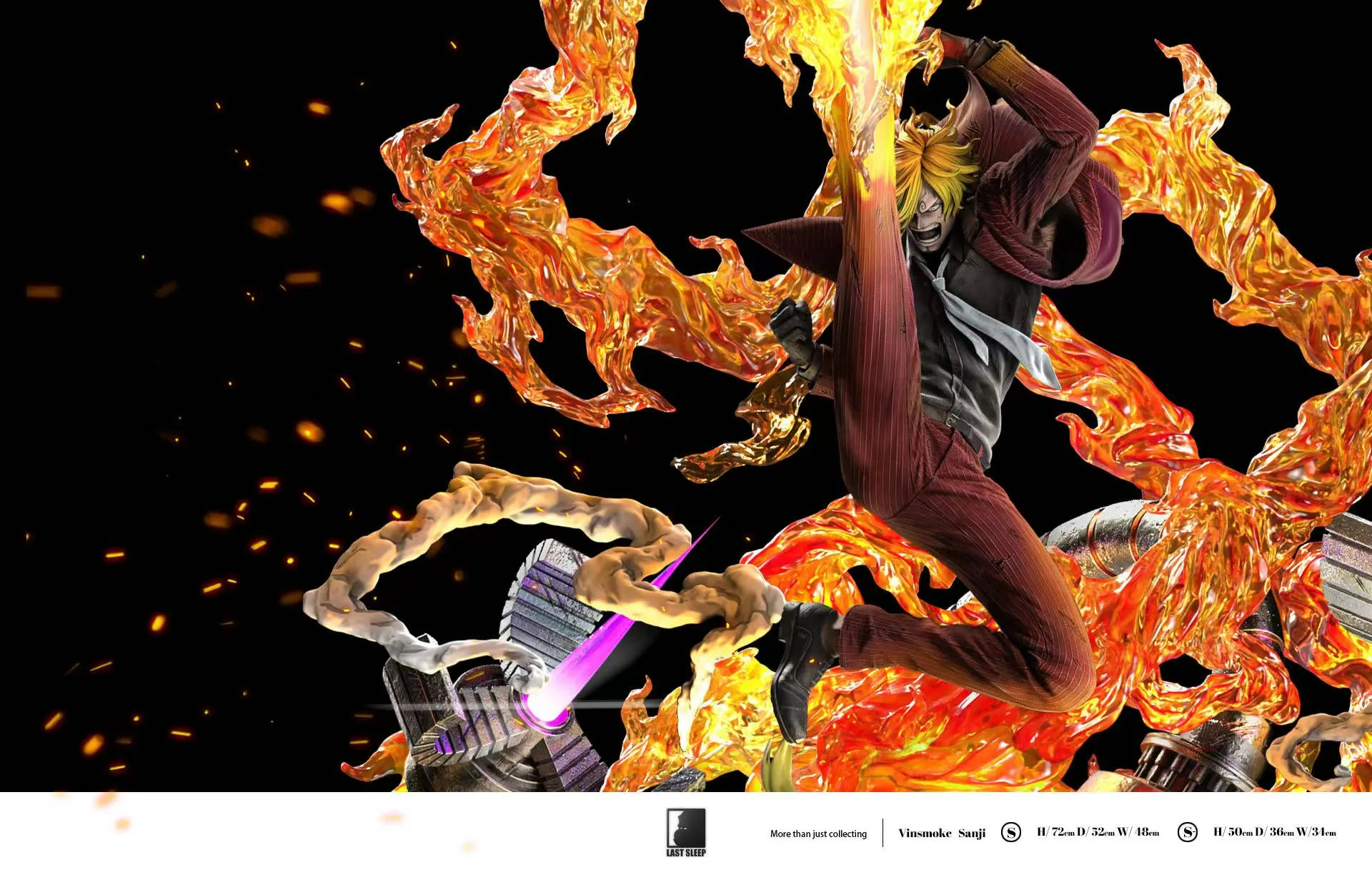 The skin paintwork looks very realistic, and the fine details of the facial sculpt are also worth admiring. The makeup is three-dimensional and vibrant, making the figure come to life.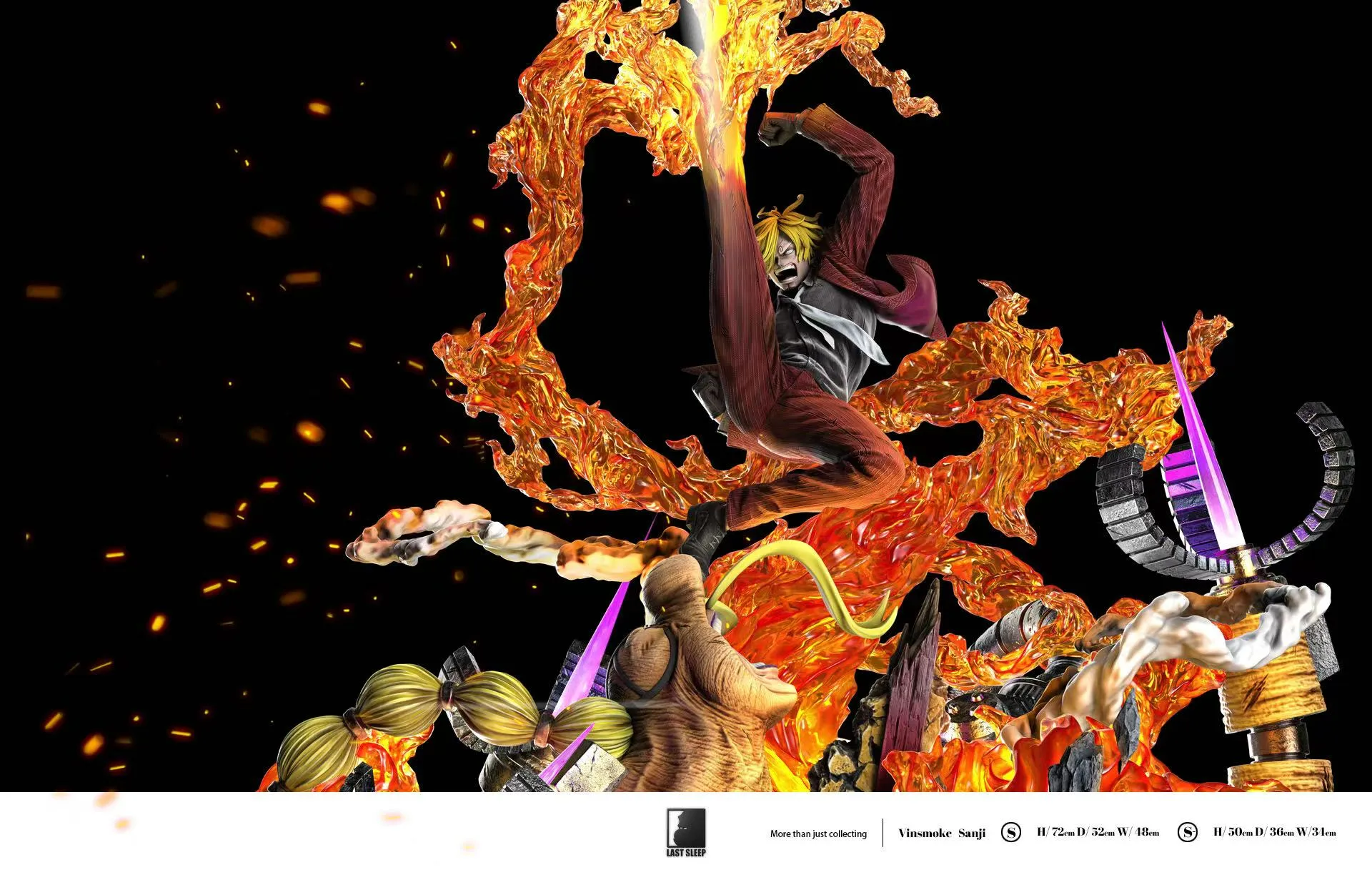 The LAST SLEEP studio also considerately prepared a version with different colors for everyone to have more options.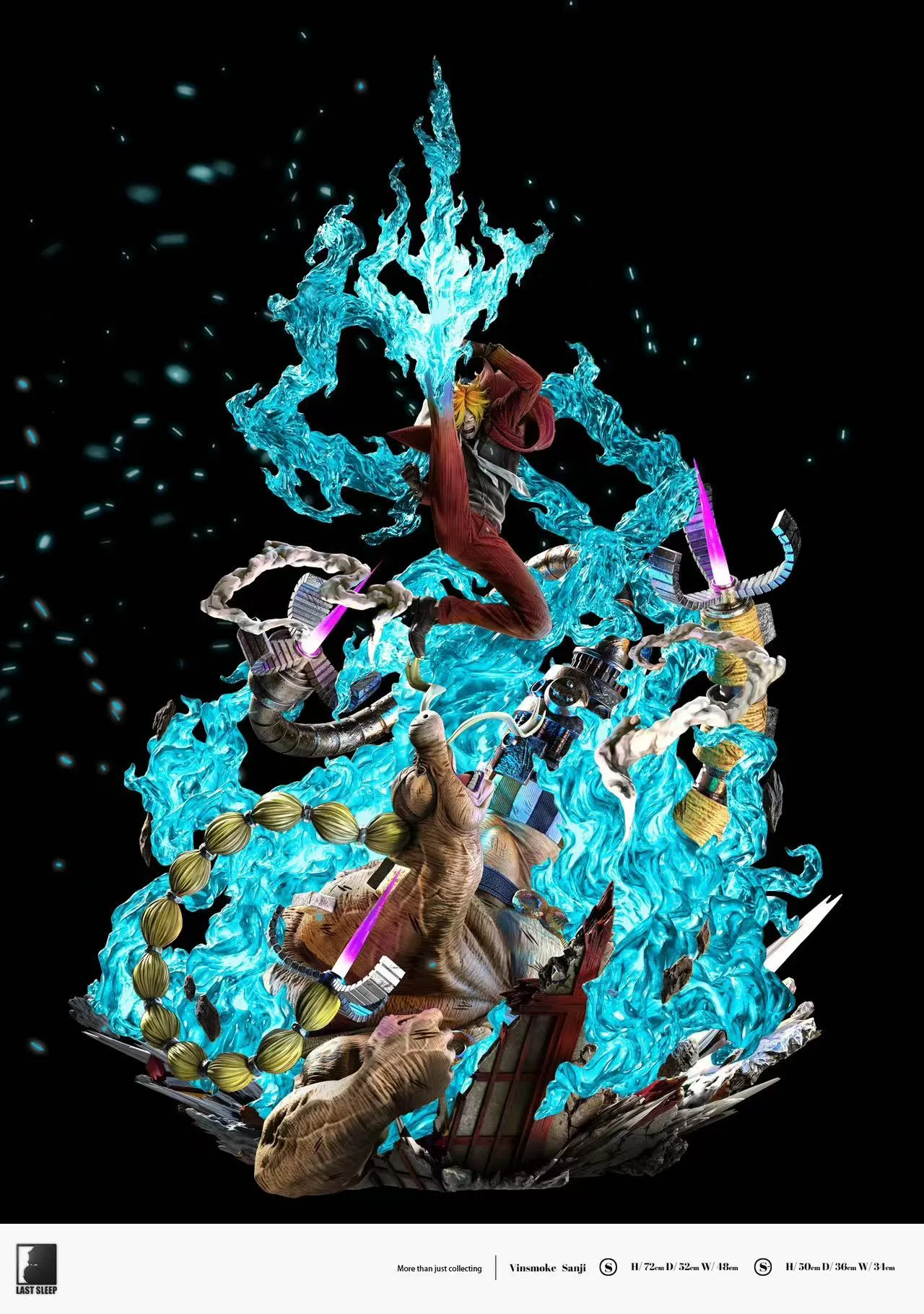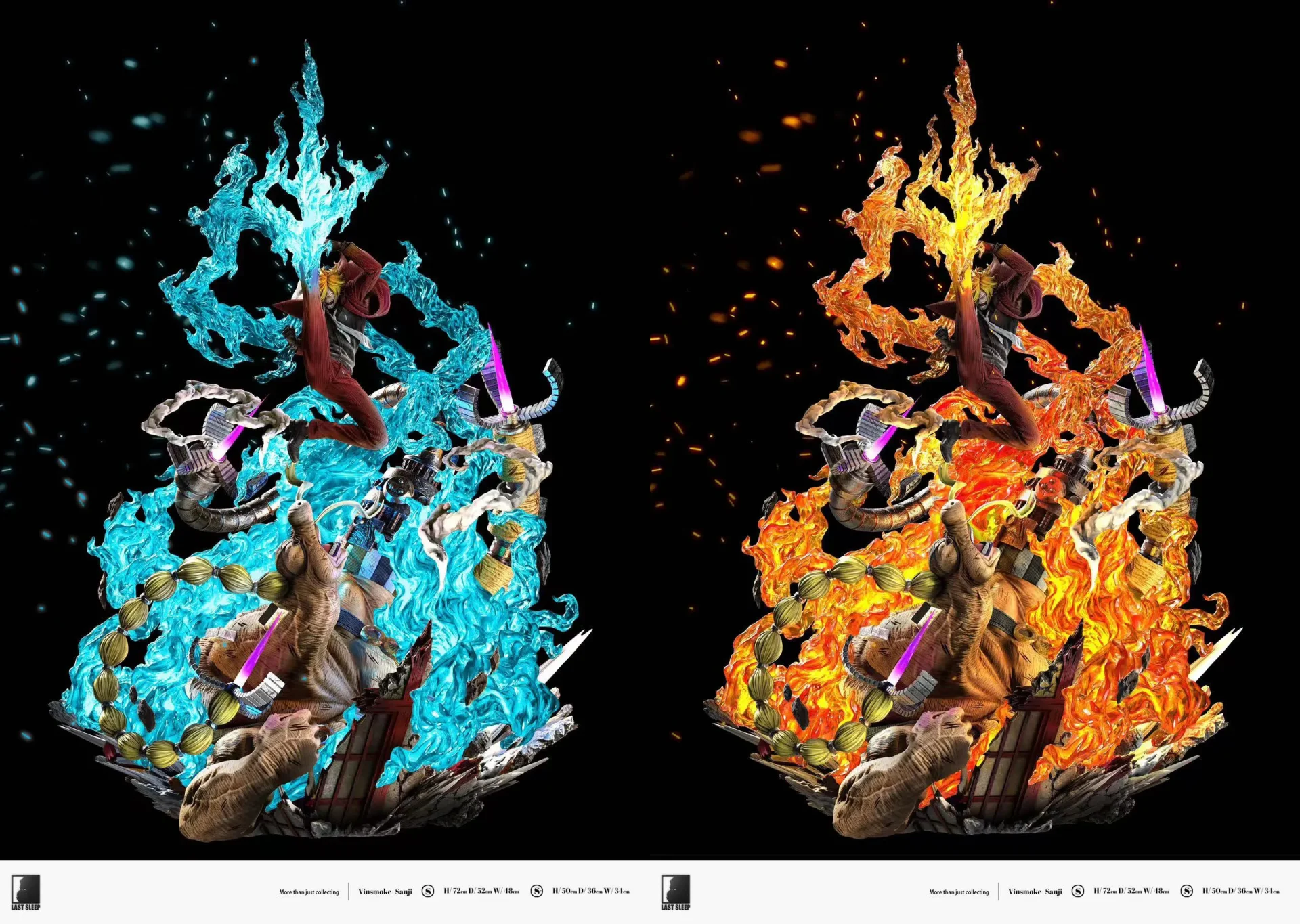 Overall, it's a very impressive work. For those who like it, hurry up and take action!