Silver Wolf – MIYIN Studios
Silver Wolf – MIYIN Studios: MIYIN has opened pre-orders for their newest creation.  From Honkai: Star Rail, it is Silver Wolf!  This figure can be yours at a very attractive price and comes with a replacement nude body. You can also choose to purchase a multi-screen background accessory package!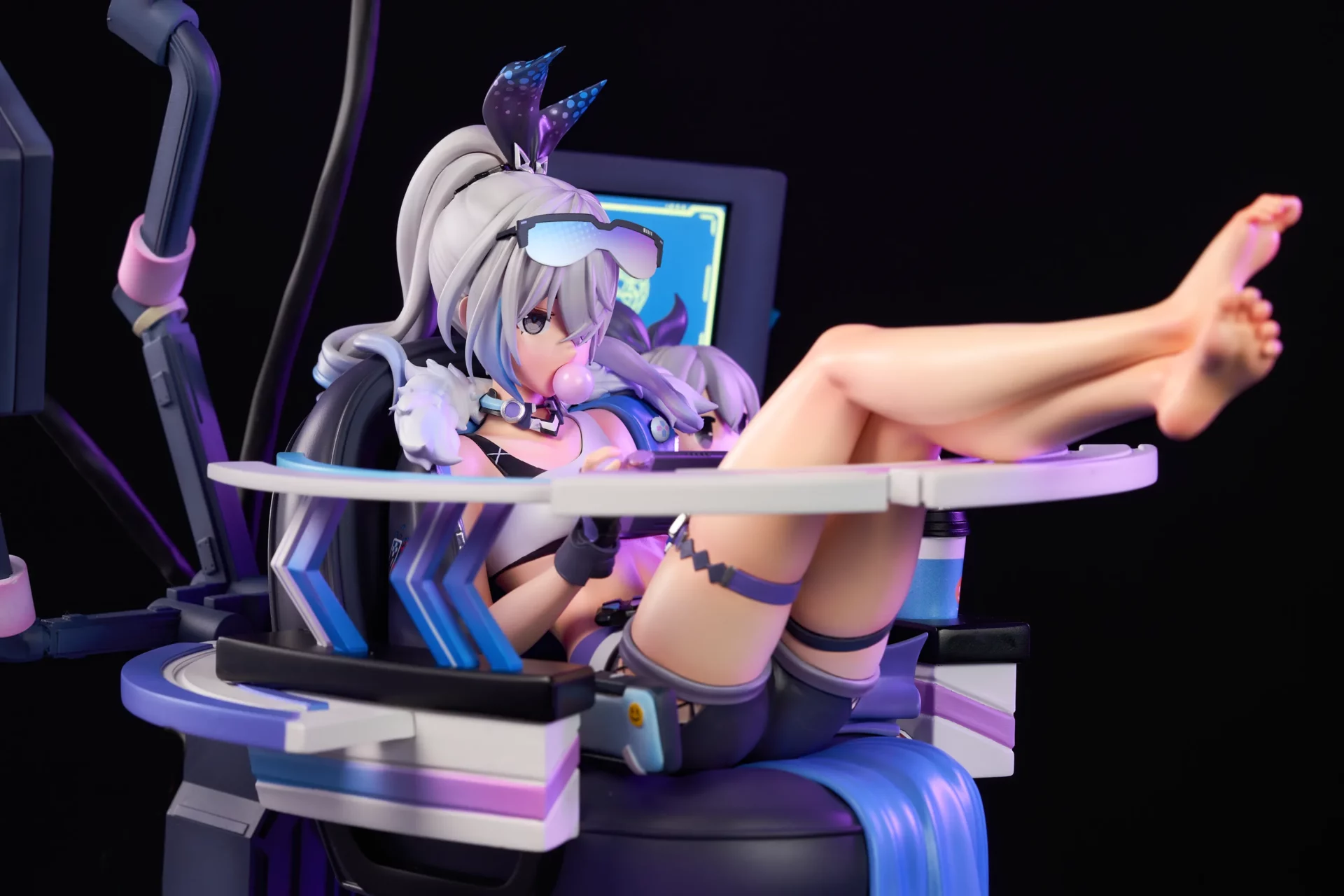 This product is 1/6 scale, standing at 26 centimeters tall. The standard version depicted in the images includes a seated scene, which not only offers a visually rich experience but also showcases Silver Wolf's enticing bare legs, elegantly raised.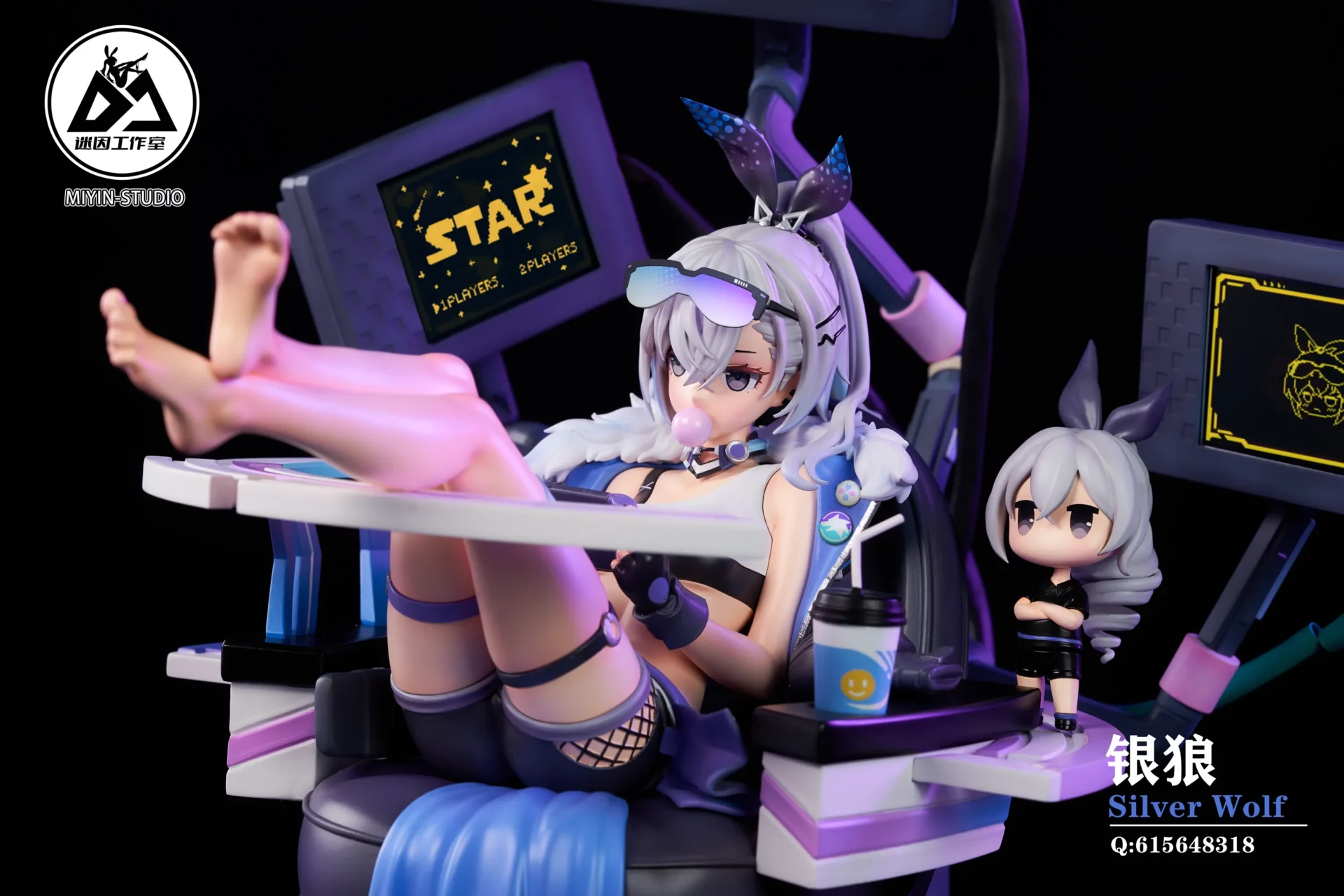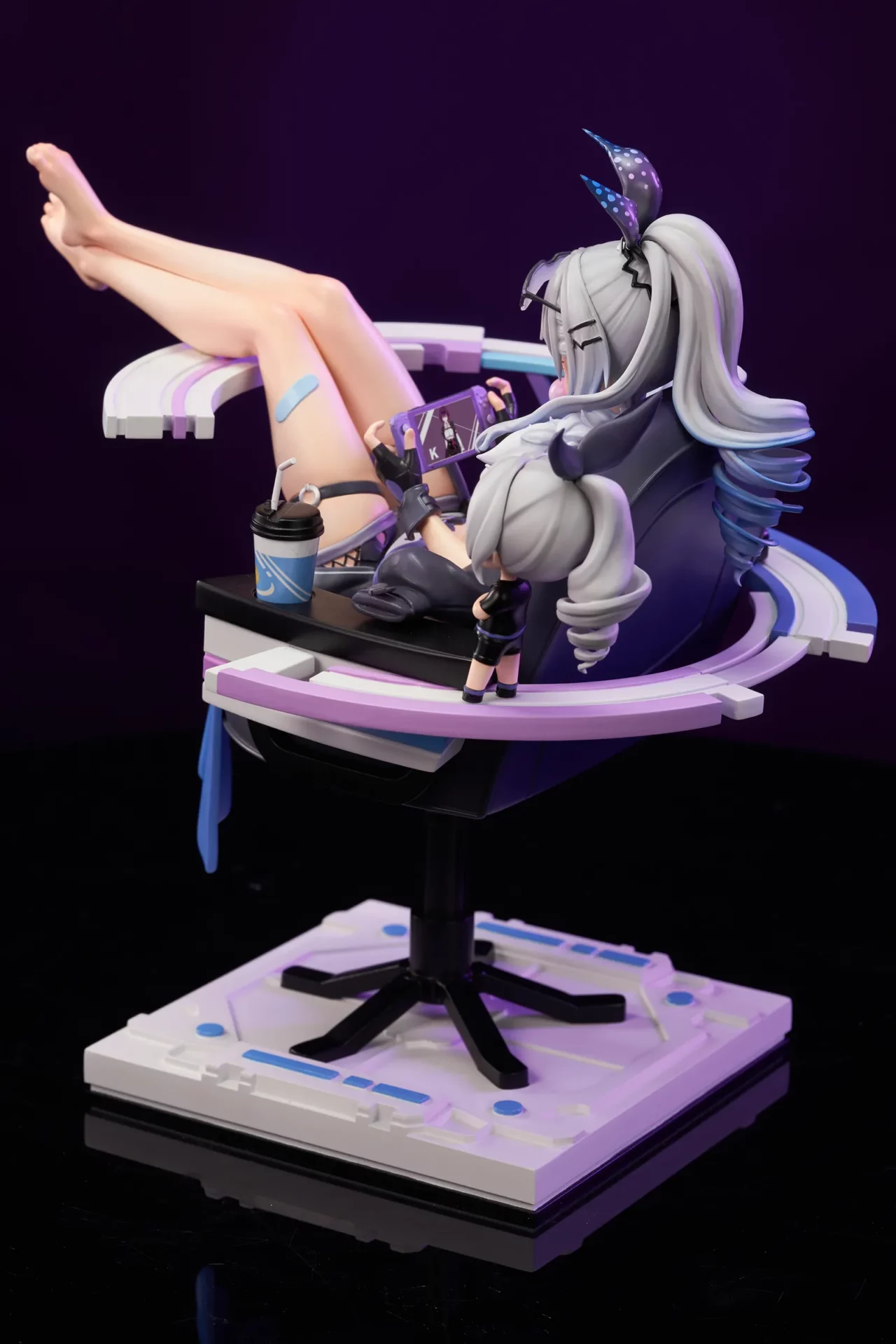 MIYIN has meticulously crafted the details of the bare feet, and even through the images, you can feel the playful movement of the girl's toes! The arches and soles of the feet are portrayed vividly and realistically, giving off an adorable and somewhat flirtatious vibe.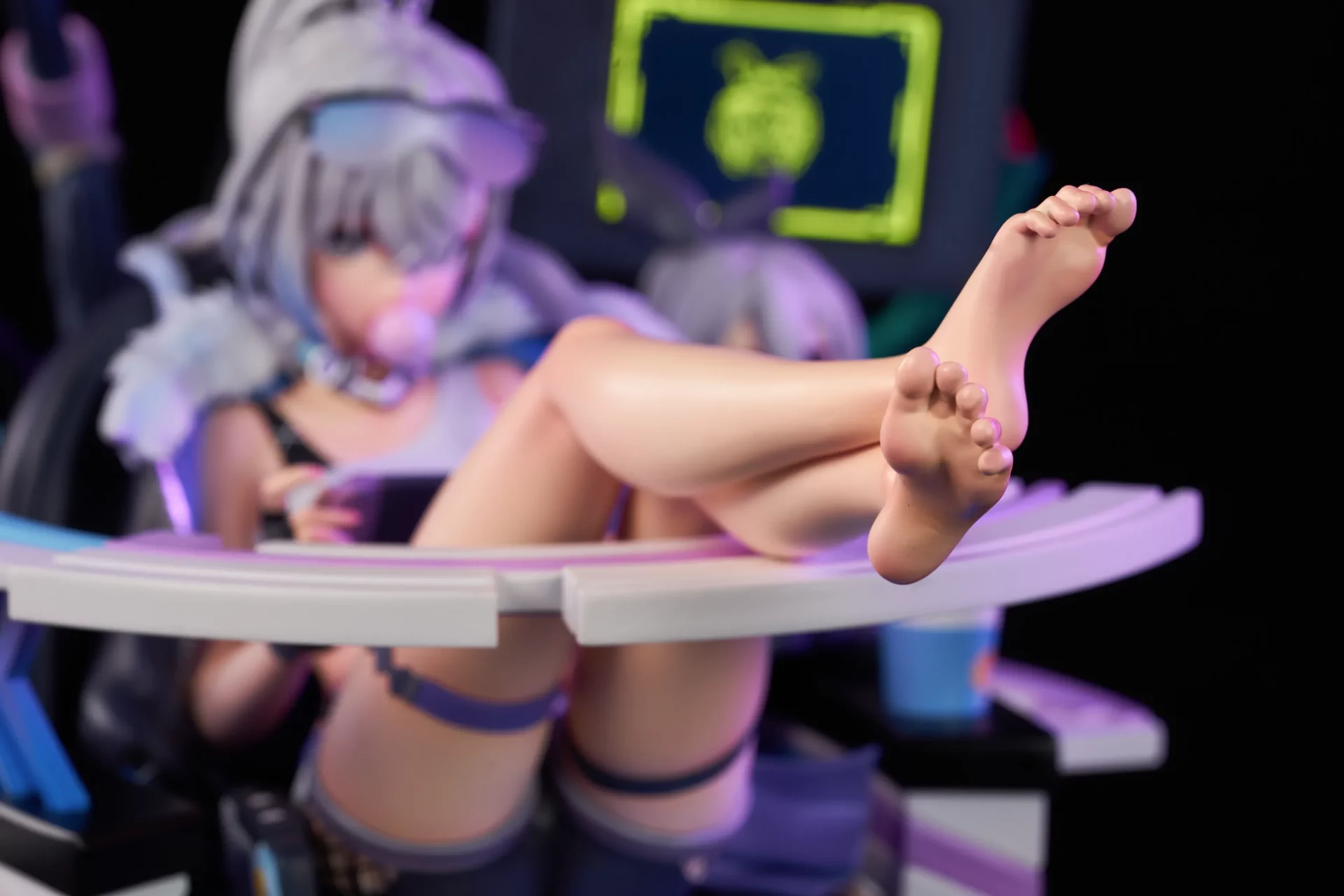 Within Silver Wolf's gaming device screen, you can also see photos of Kafka, also known as the 'Devil Hunter.' The design details create a strong sense of storytelling.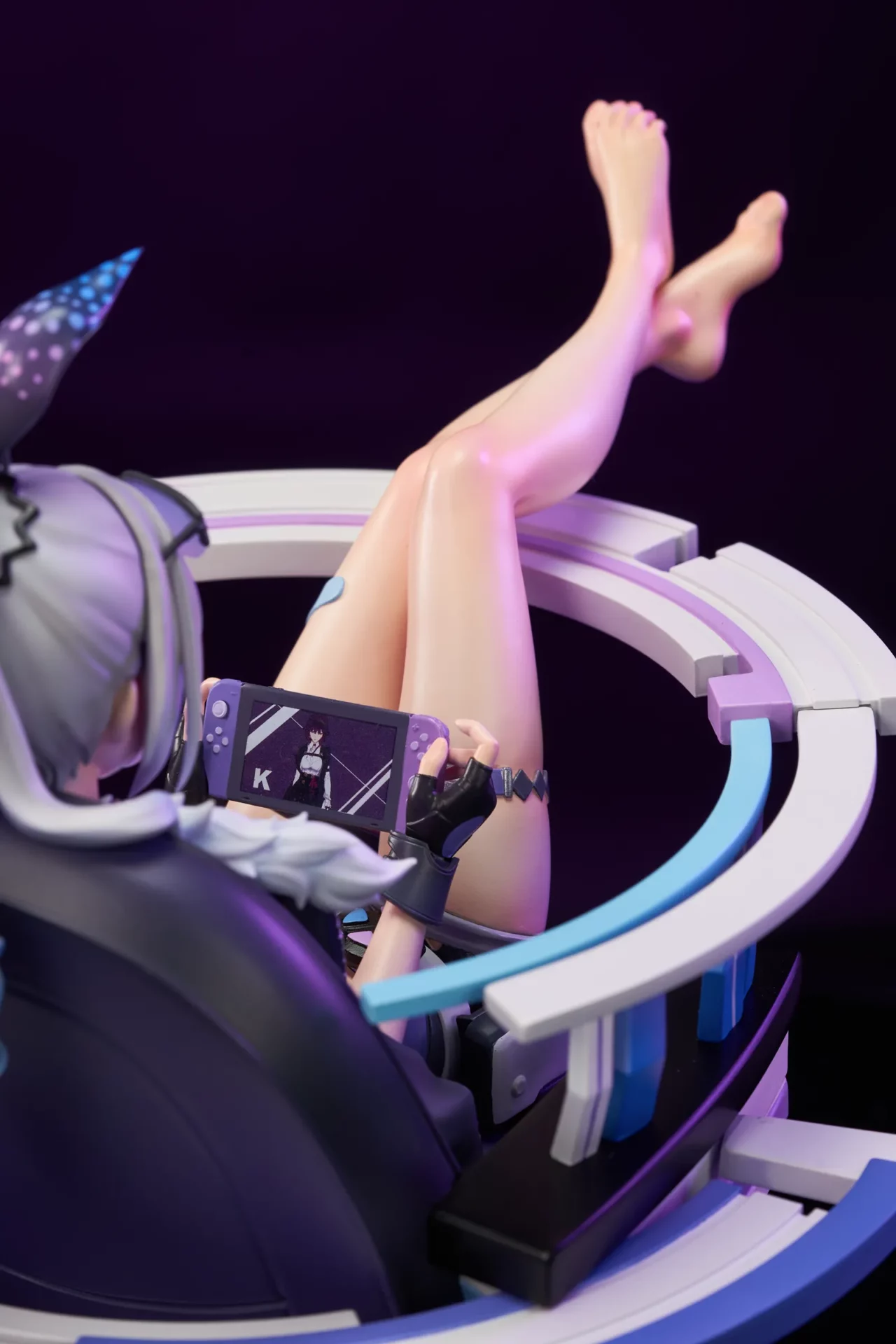 The side of the seating platform features a beverage cup, adding to the overall style of a genius hacker at home. Additionally, there is a cute chibi figurine accompanying Silver Wolf.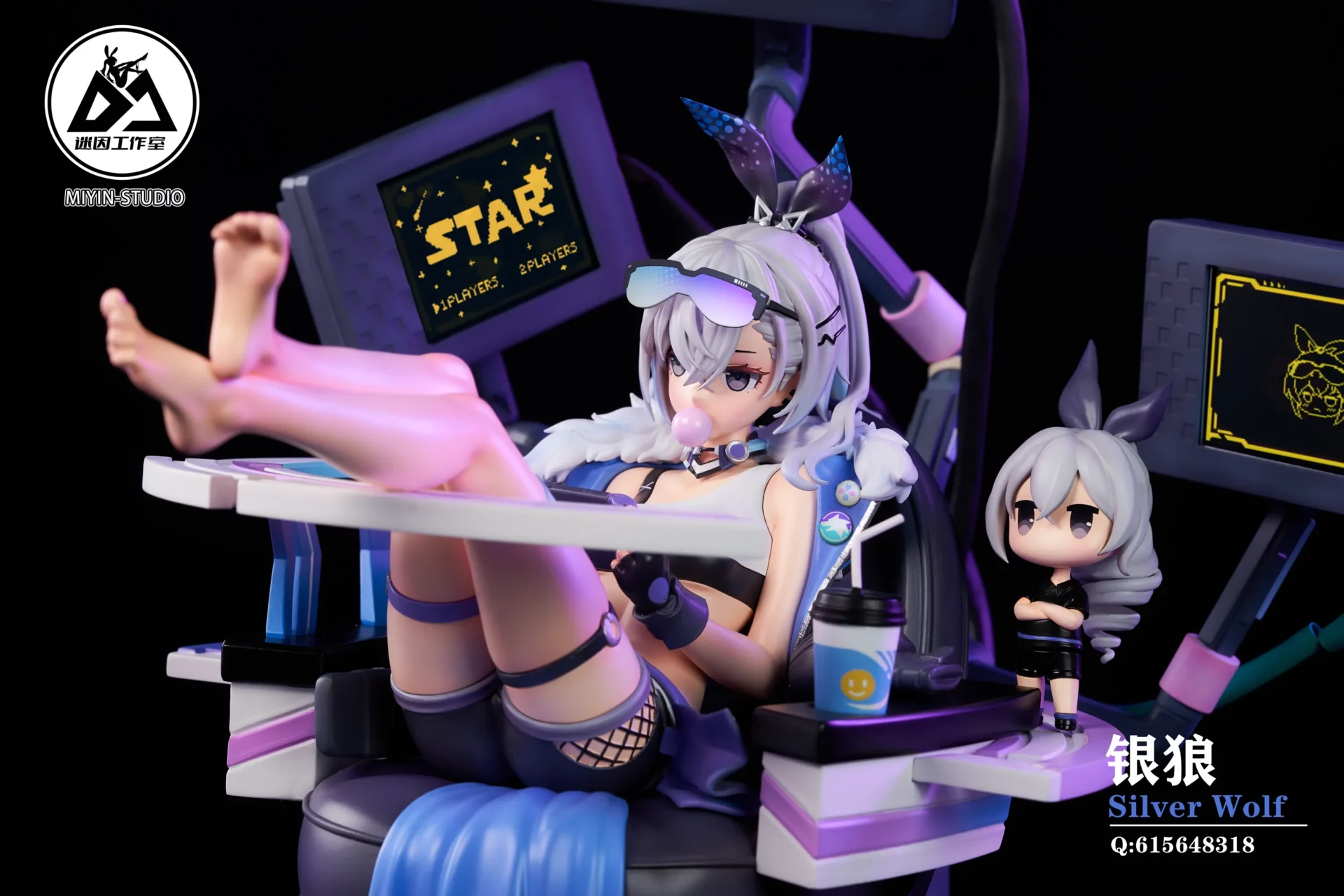 This Silver Wolf figure also comes with a set of replacement fruit bodies. While not excessively curvaceous, the figure still exudes a youthful charm, making it quite captivating!
In addition to the Silver Wolf figure, you can choose to purchase the DLC accessory package that includes the monitors shown in the images! These three monitor screens can actually be powered on and display changing images!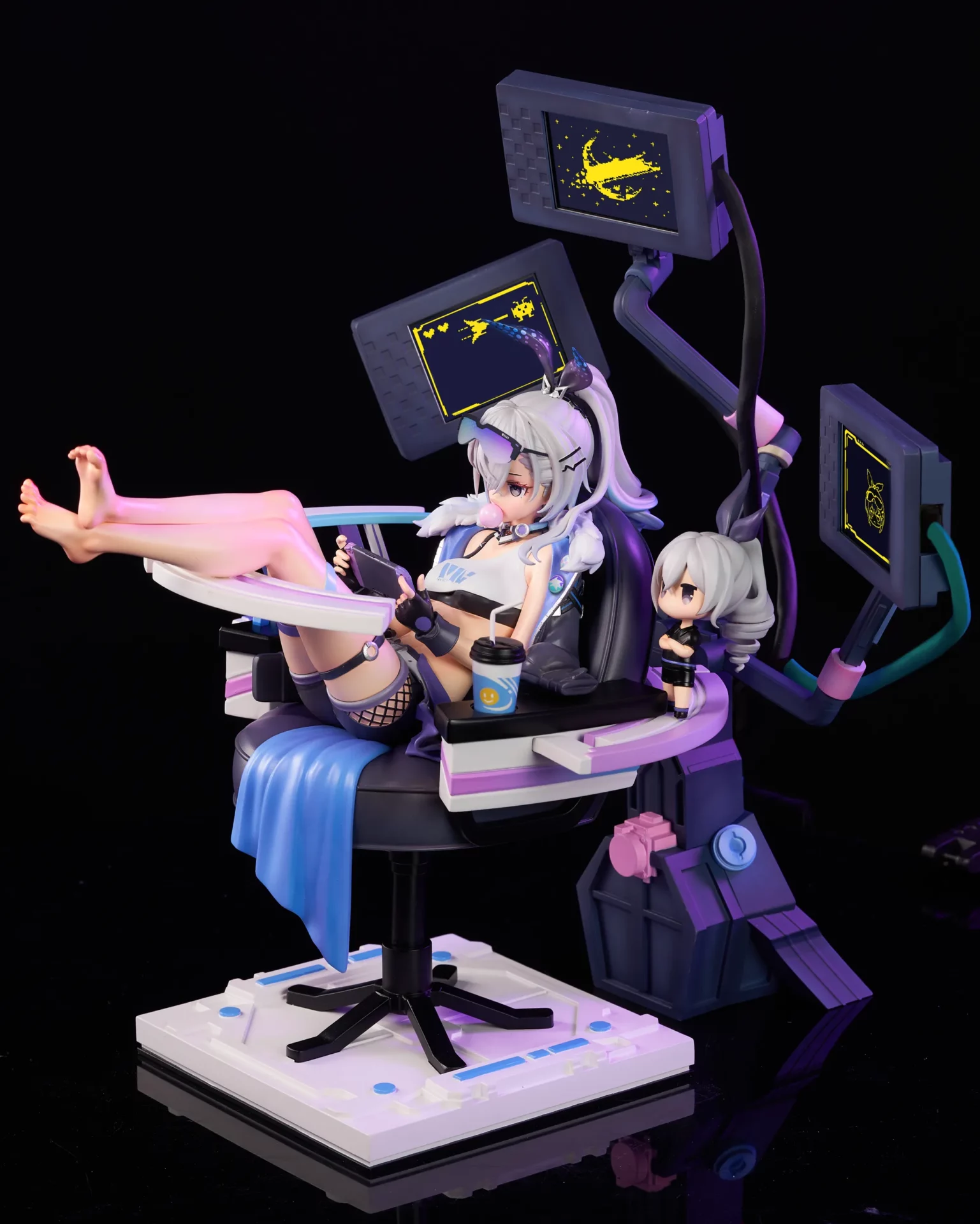 Overall, this is a great figure of the Stellaron Hunter.  Fans of Silver or Honkai: Star Rail will be quite impressed with this figure!
Click here for news on other exciting Honkai: Star Rail products!