Splatoon 3 – T Studio
Splatoon 3 – T Studio: T Studio has opened pre-orders for one of Nintendo's newest franchise IPs. Making its debut in 2015, it is the fast-paced, ink-filled shooter, Splatoon!  This is figure is more specifically for Splatoon 3, featuring a multitude of characters, a massive platform, and dazzling paint bullets. The scene is incredibly cool, with only 88 units available, so act fast!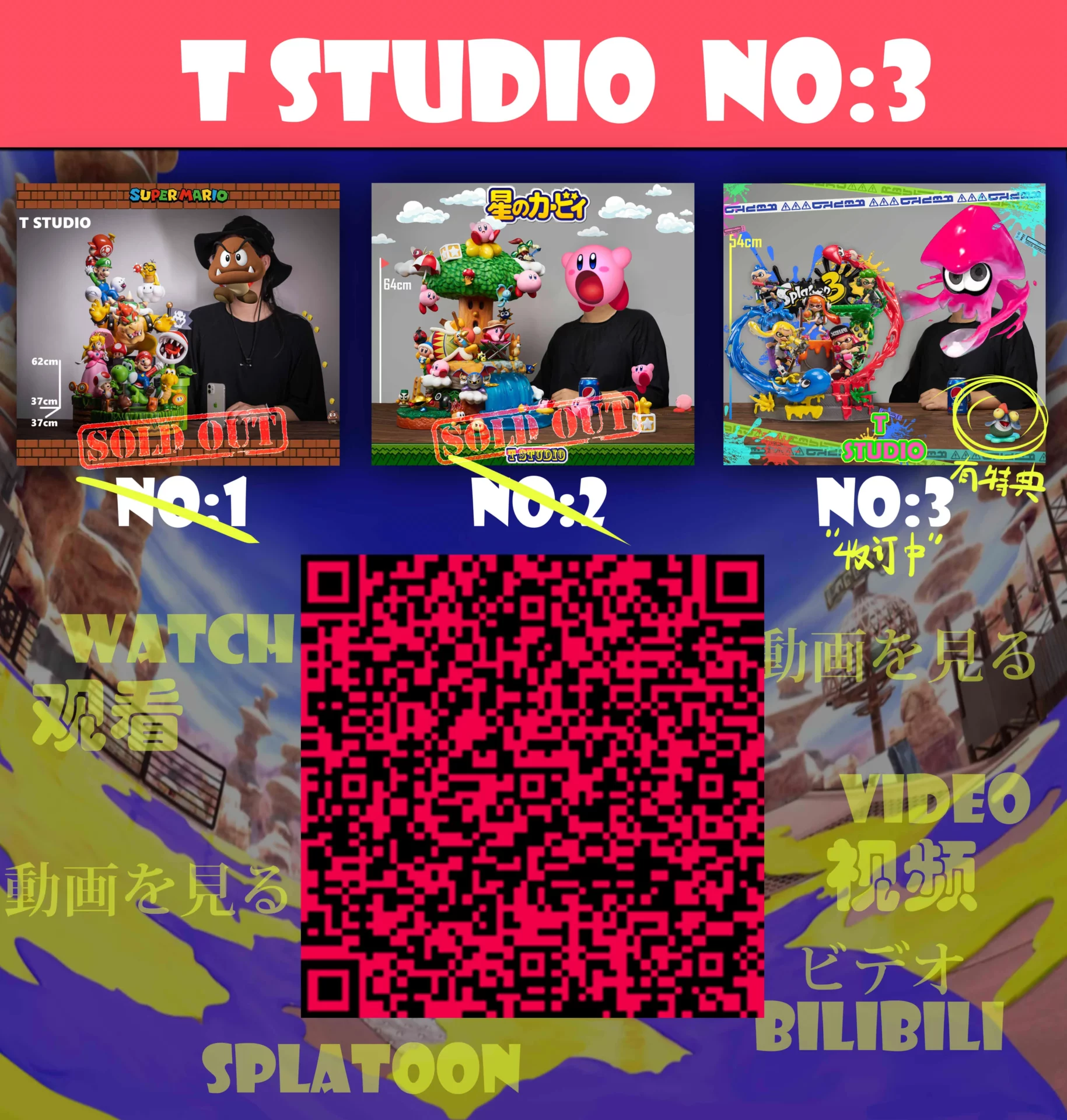 This Splatoon Family Bucket measures 54x47x35 centimeters, and the seven characters in the scene are full of dynamic energy, thanks to the vibrant ink special effects. It can be said that it perfectly captures the joyful atmosphere of the original game!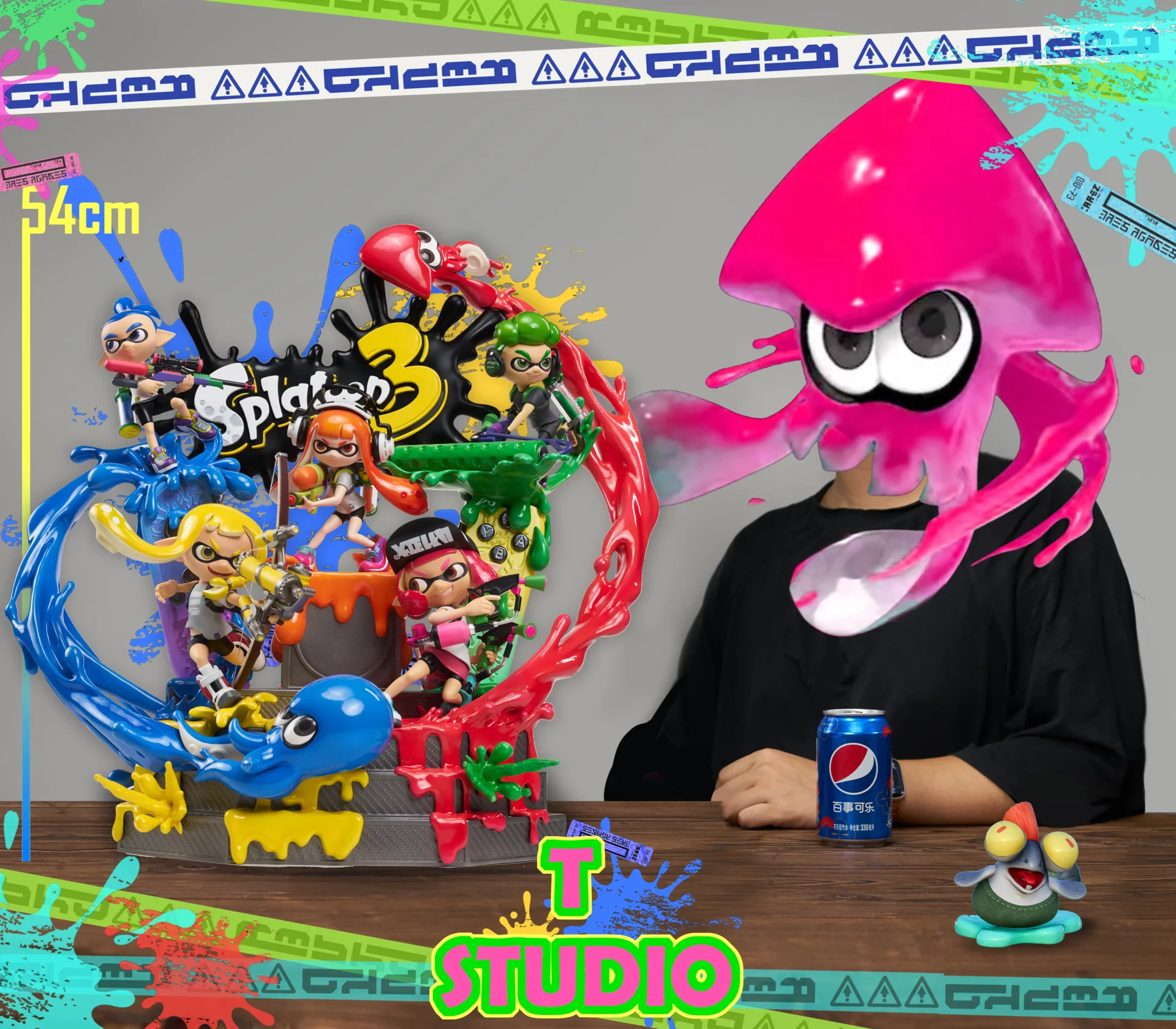 In the background, the "Splatoon 3" logo is prominently displayed, and several Inkling warriors are armed and ready to shoot ink left and right.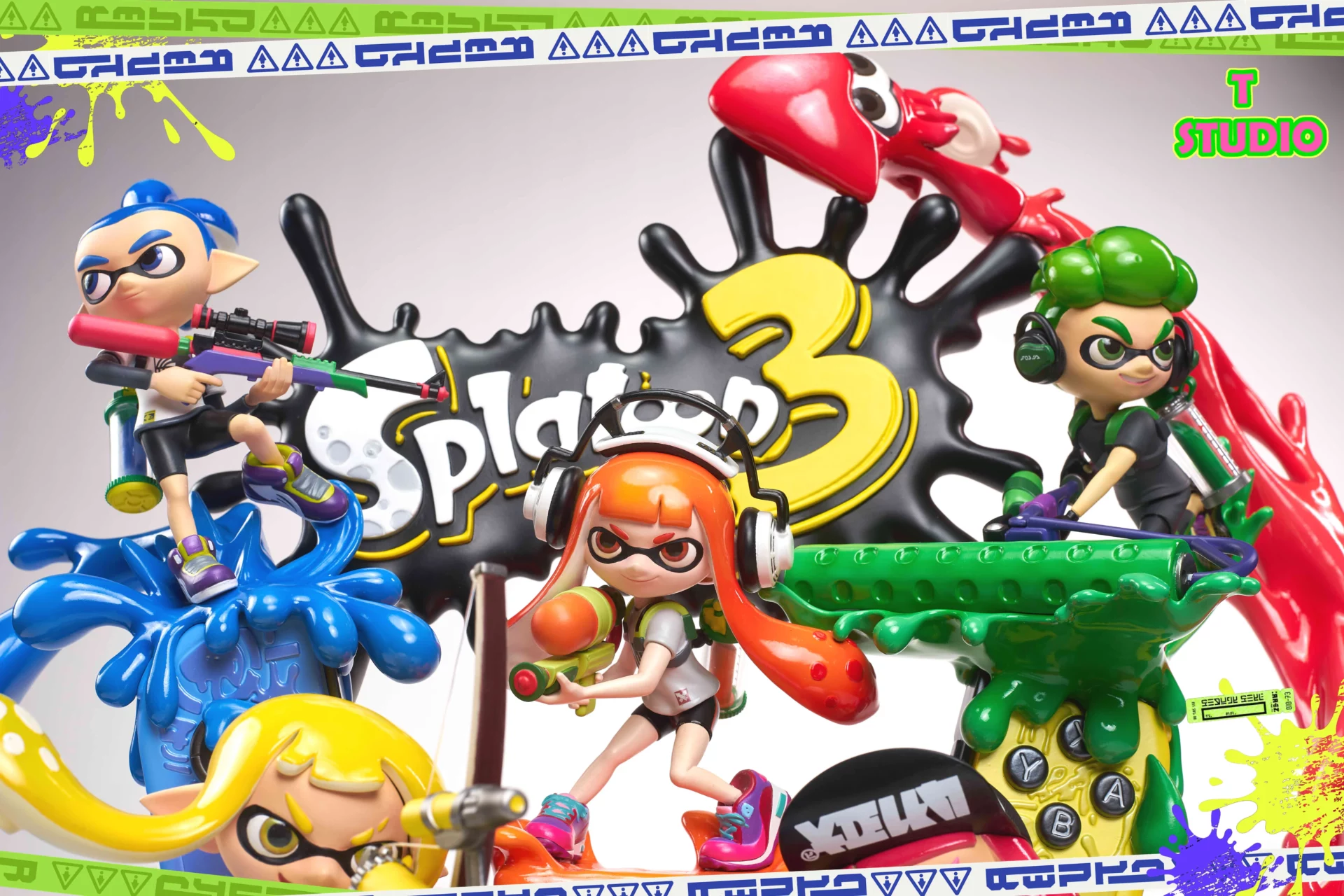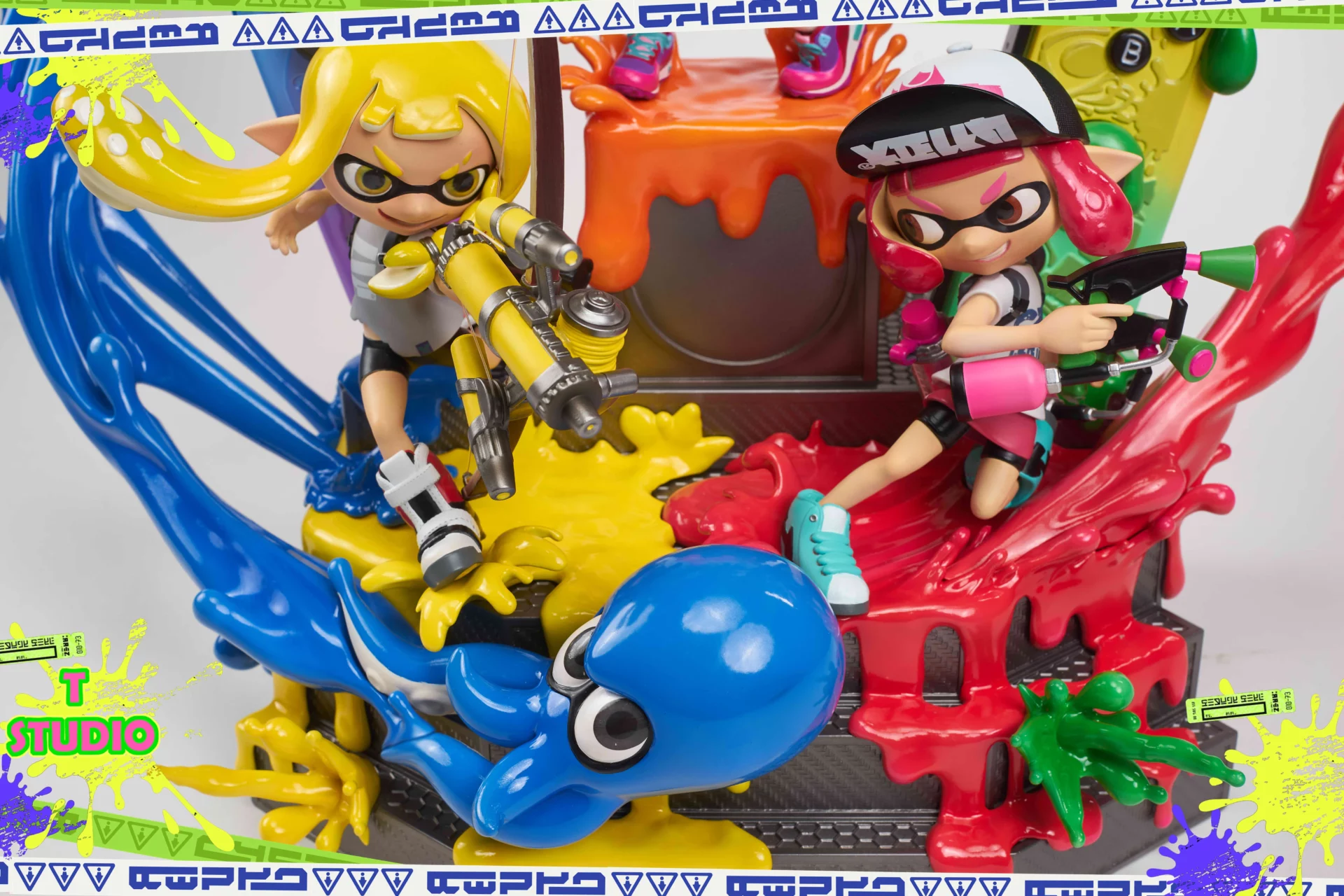 The No. 3 character is holding the iconic fishing bow, finely detailed. This weapon's three-shot normal attack easily hits opponents, and even if it misses, it can scatter a large amount of ink in the vicinity.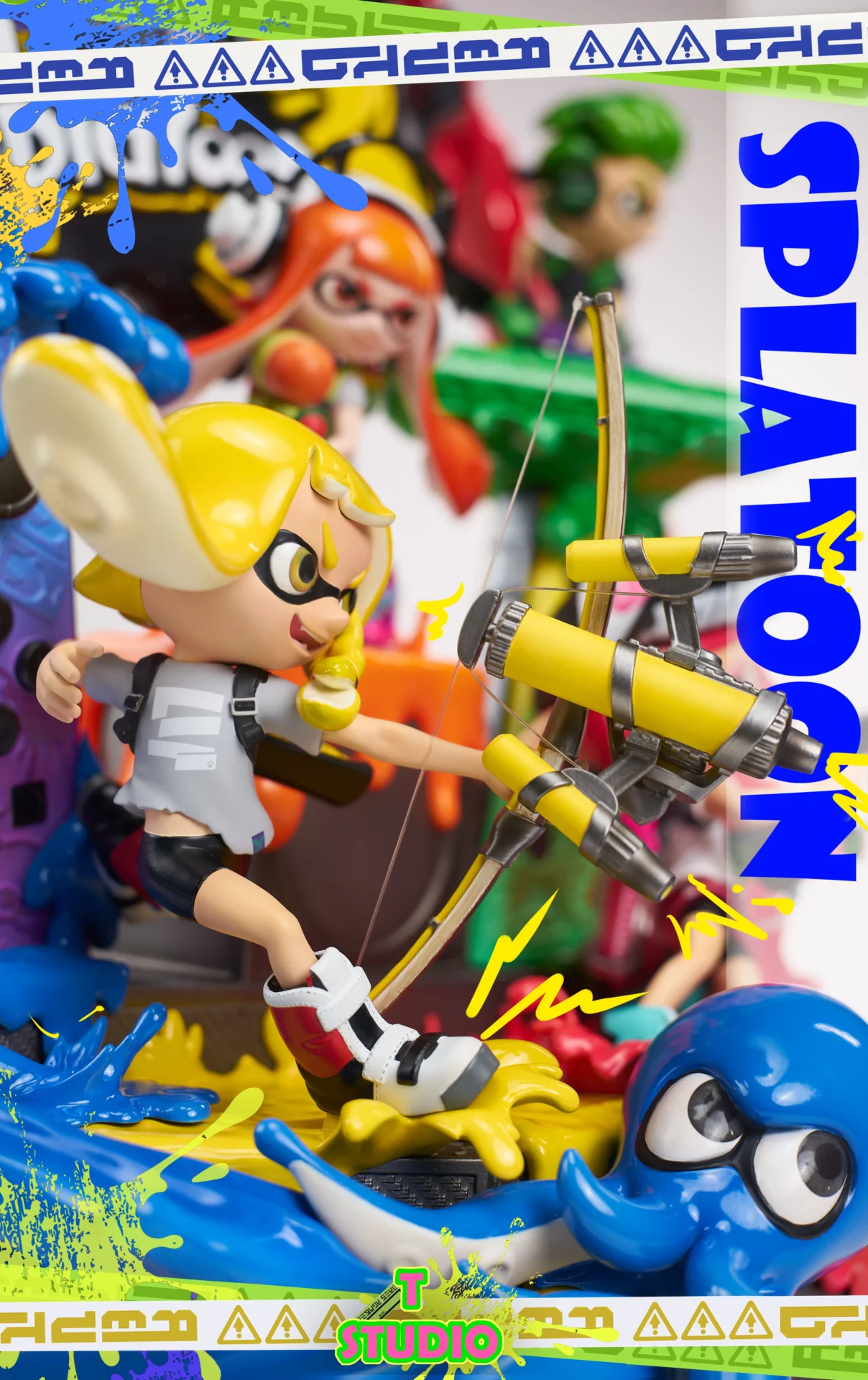 Each warrior wields a different weapon, and on both sides of the platform, you can see Switch controllers in the Splatoon style! The level of detail is truly dazzling. The platform's base is filled with colorful ink, and I believe every Splatoon fan will fall in love with this piece.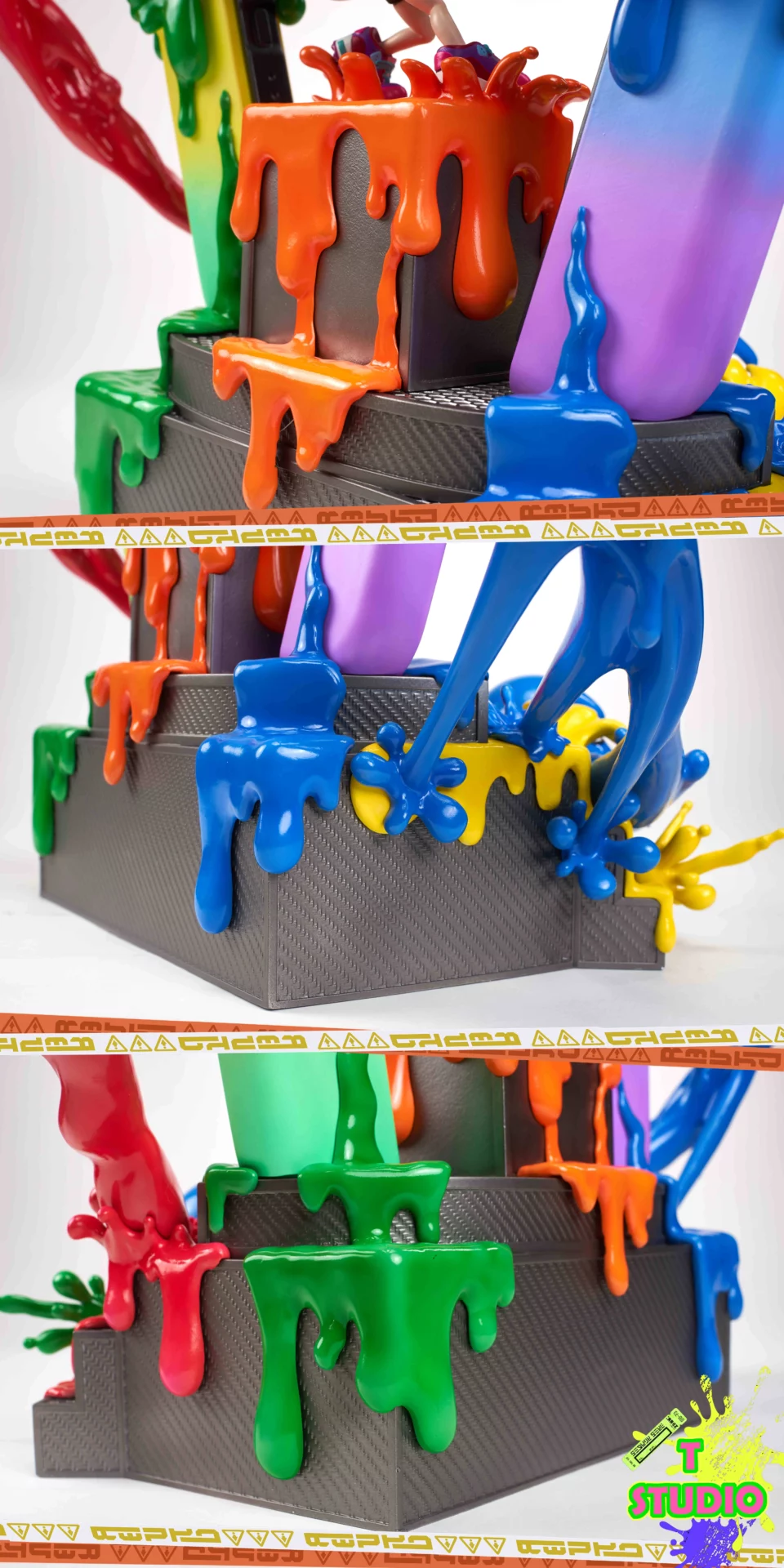 In addition to the main statue, the brand also includes a companion salmon from the third generation protagonist as a bonus! This limited-edition statue is very rare, so don't miss out on placing your order at any time.