Luffy – Iron Curtain Studio
Luffy – Iron Curtain Studio: After the Beast Form Kaido from One Piece, Iron Curtain has just released a new 5th gear Luffy figure in Sun God Nika form. His unrestrained and modified appearance with the new abilities is very appealing, and the gorgeous transparent special effects pieces look super cool!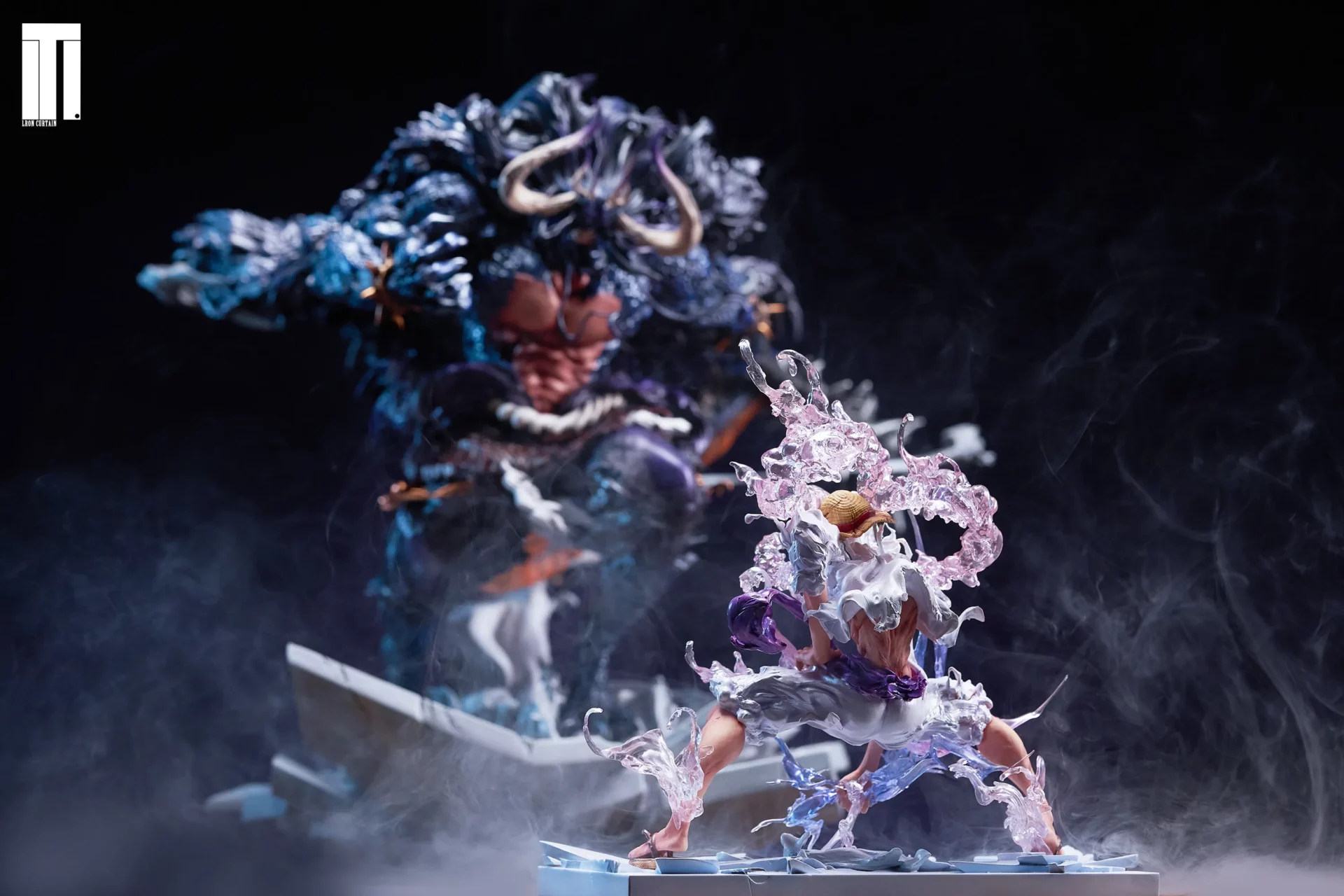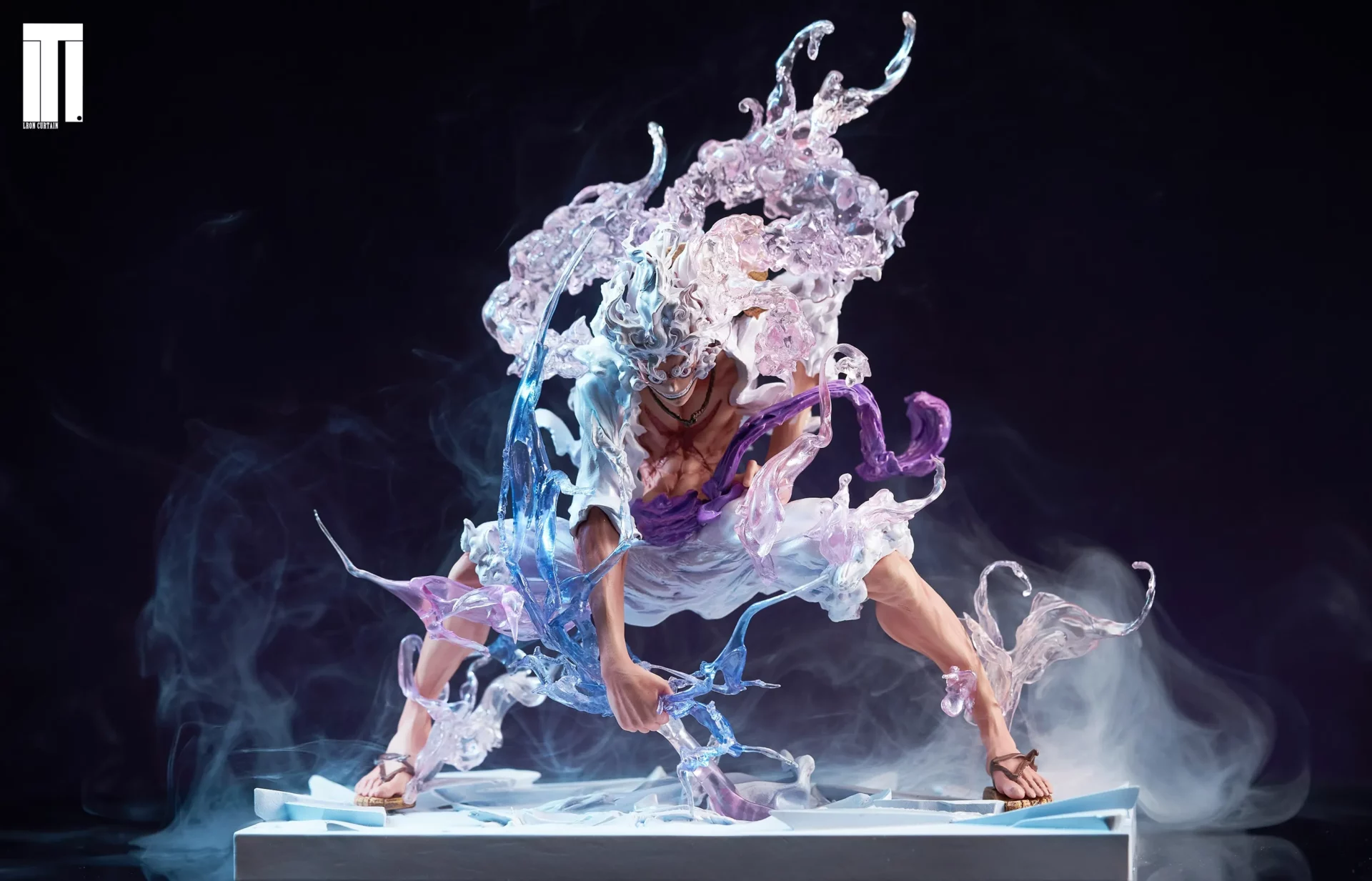 Luffy in this figure has adopted a crouching pose for power buildup. His modified style is much more mature compared to the anime, and it tones down the comical aspect of Nika Luffy's character, which is very refreshing!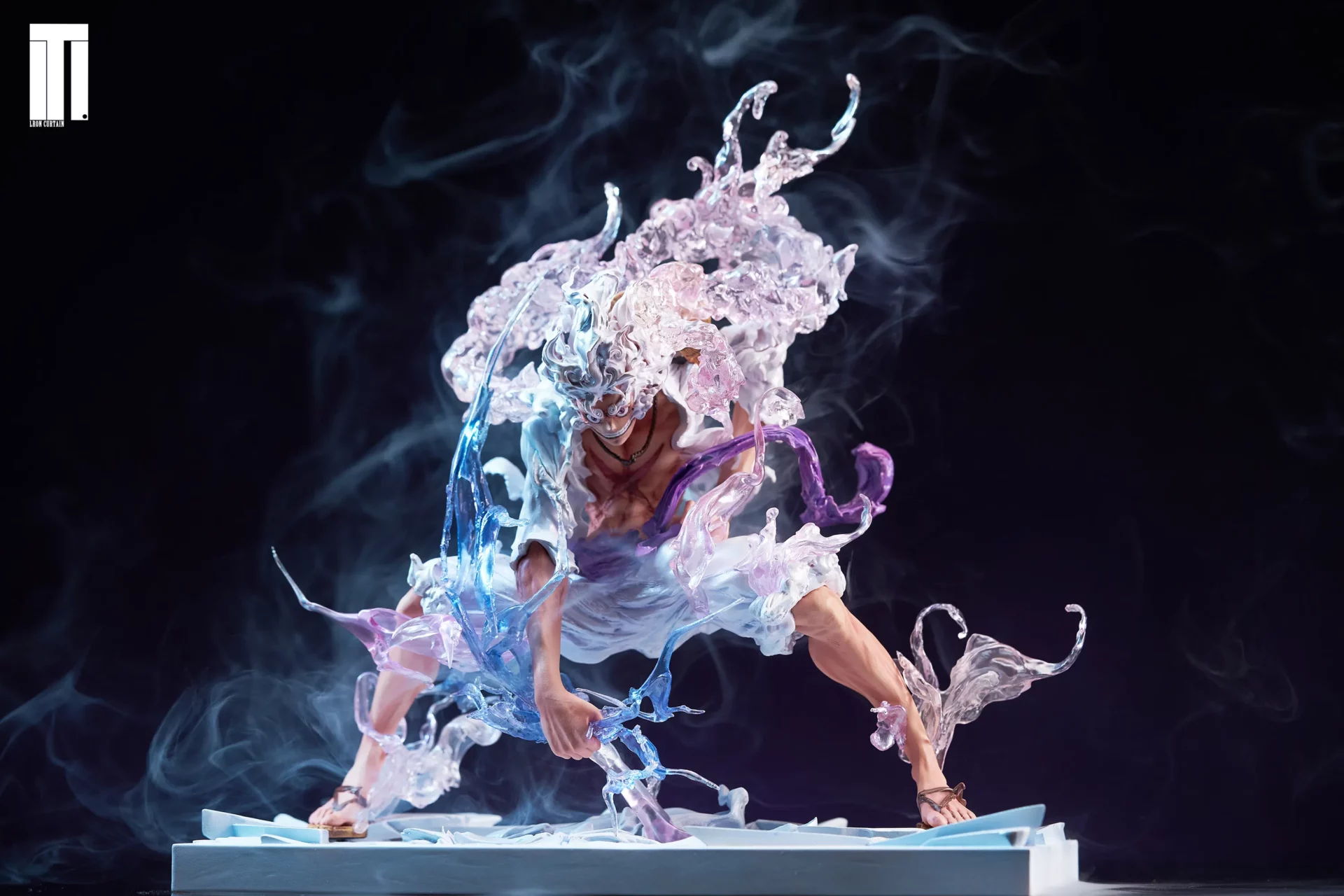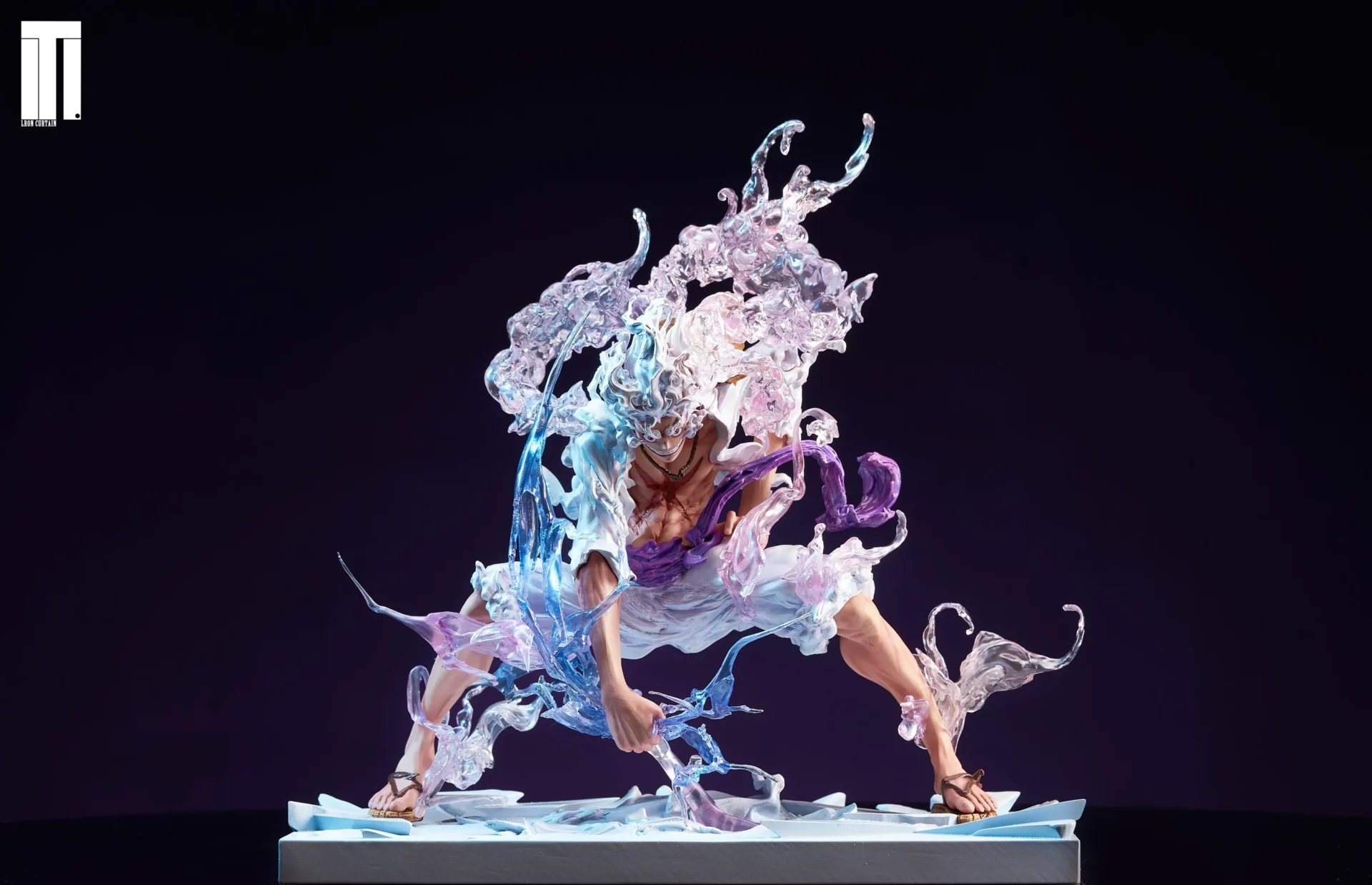 Although he still wears a smiling expression, this Nika Luffy figure clearly exudes an uncontrollable madness in his eyes, reflecting his strong desire to beat up his enemies right in front of him.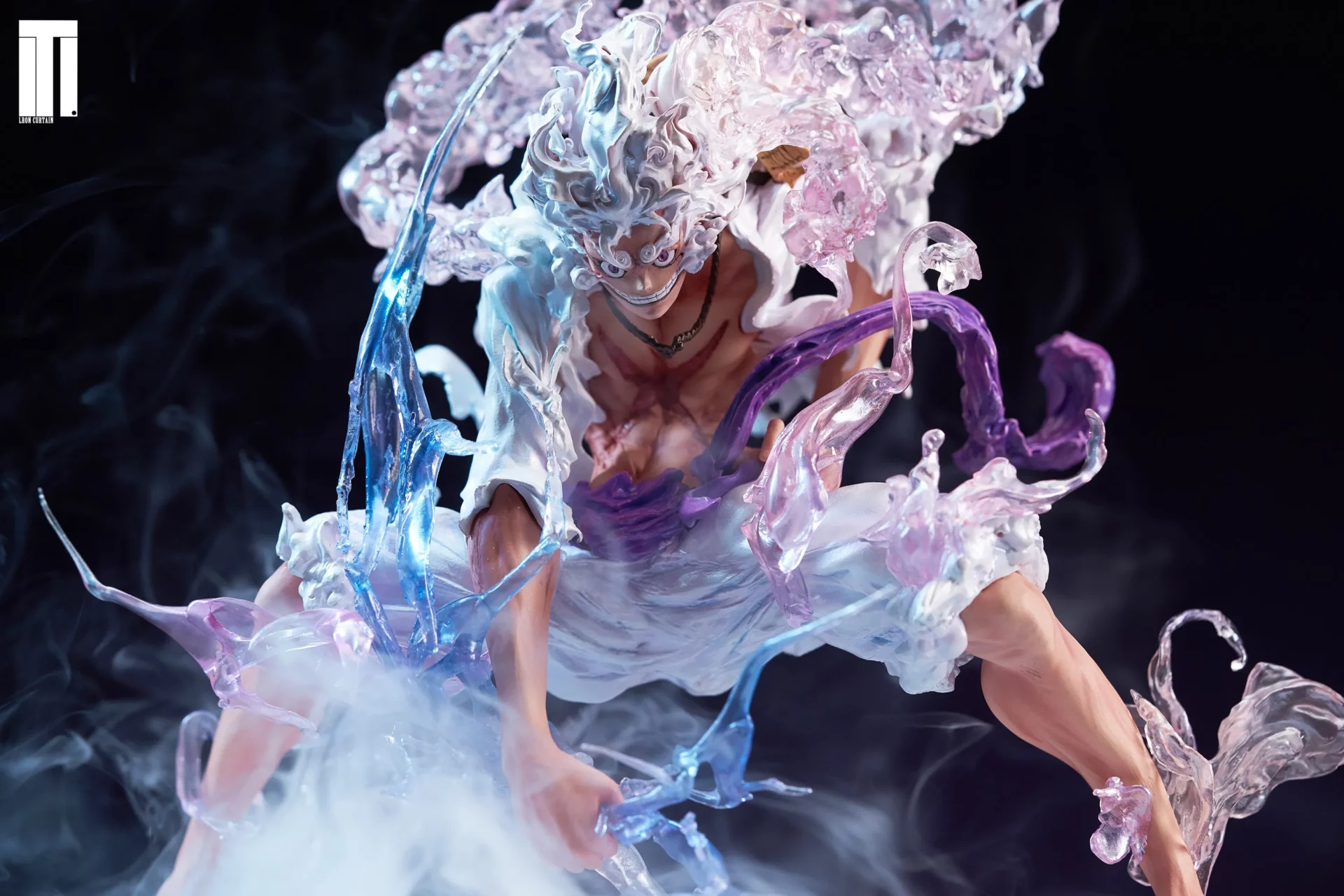 The steam ribbons swirling around Luffy's body enhance the overall presence. With his lightning-grasping arm and tense leg muscles, his entire body feels filled with surging and immense power.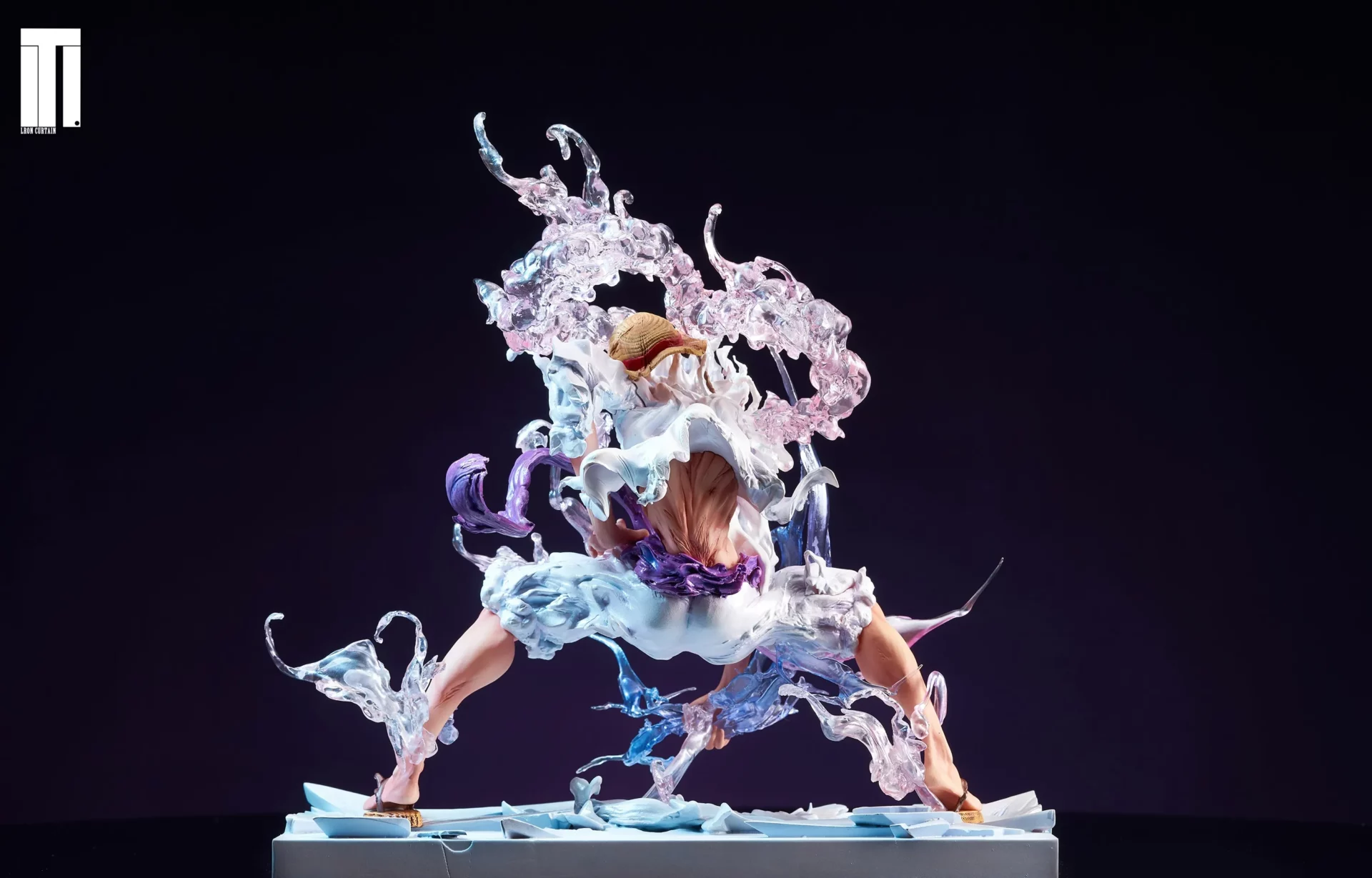 This is a great rendition of Luffy and a faithful recreation to his 5th gear form.  Fans of One Piece will truly appreciate its amazing artwork.