Summer Anya Forger – WakuWaku Studio
Summer Anya Forger – WakuWaku Studio: WakuWaku continues their adorable Anya series with the release of the 4th installment, "Summer Festival Anya." This creation features a rare summer-themed traditional Japanese look, with the character wearing a yukata, holding an apple candy and a goldfish, and displaying a sweet smile – incredibly cute!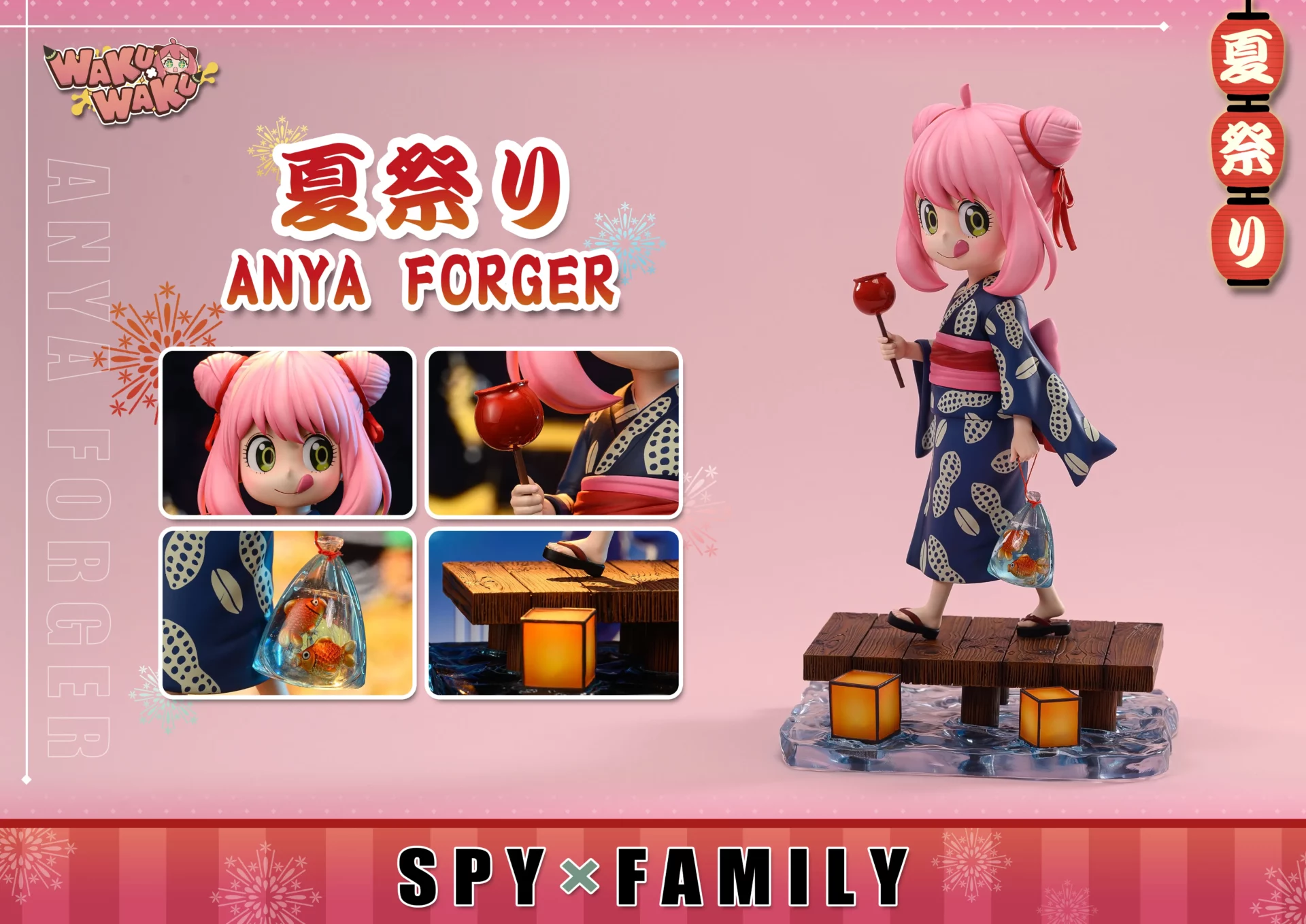 This "Summer Festival Anya" figure stands at 20 centimeters tall. Compared to the classic Eden Academy uniform, the Japanese yukata gives her a more gentle and serene appearance, making you want to hold her high in your arms.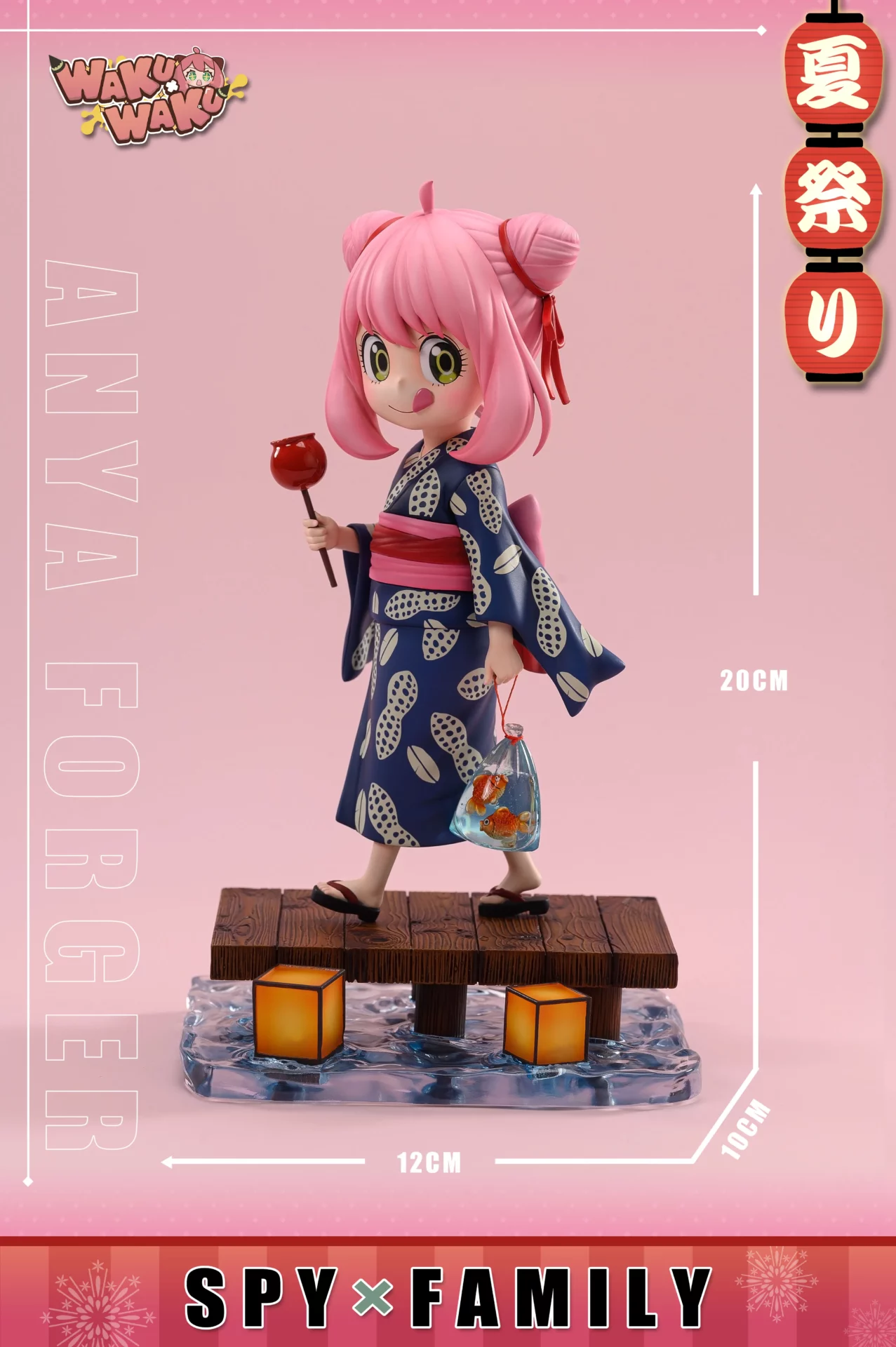 Anya's navy blue yukata complements her pink hair beautifully. The yukata is adorned with large peanut patterns. Holding the signature Summer Festival apple candy and sticking out her tongue while walking around, she seems to be searching for various festival delicacies.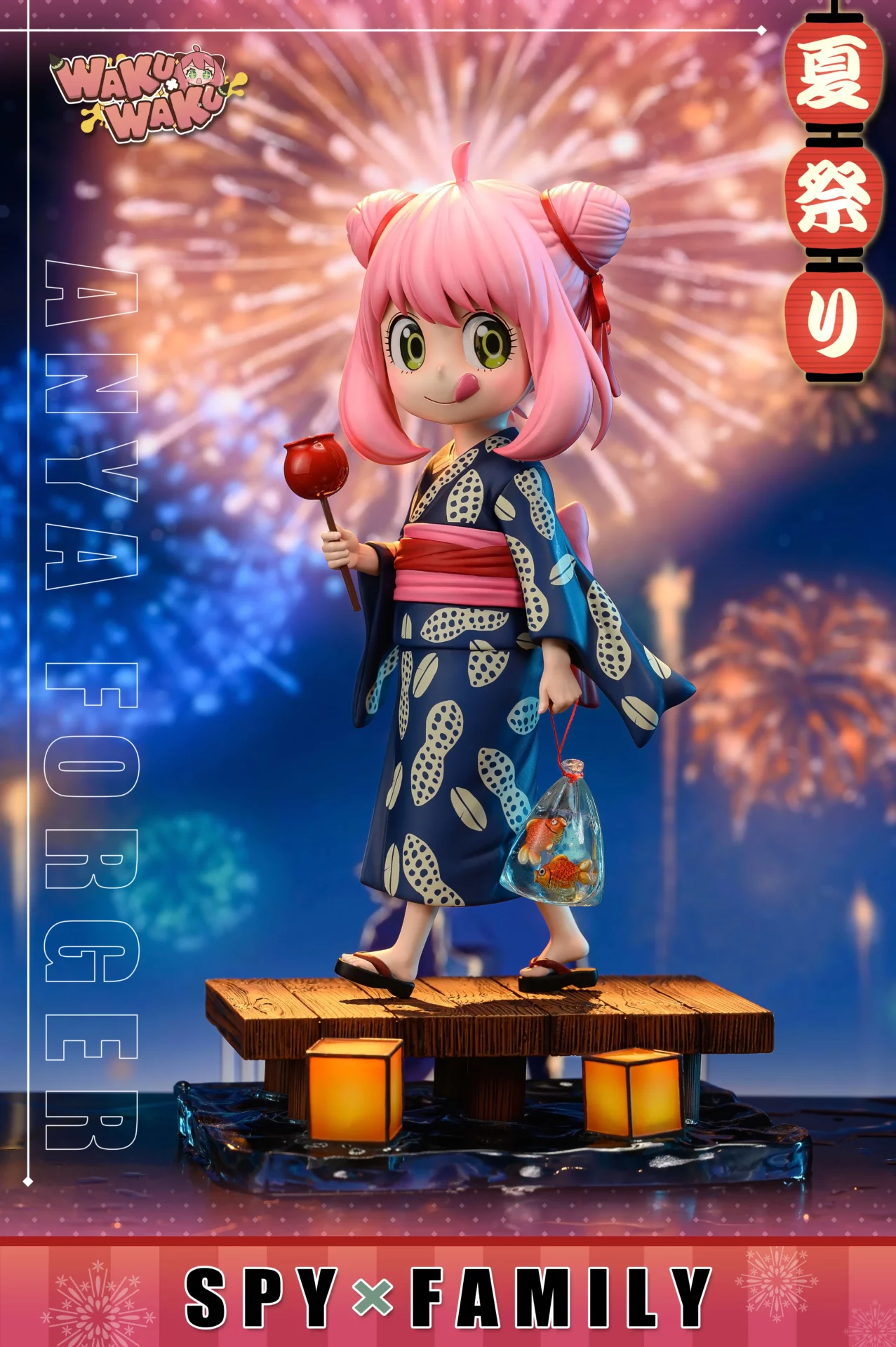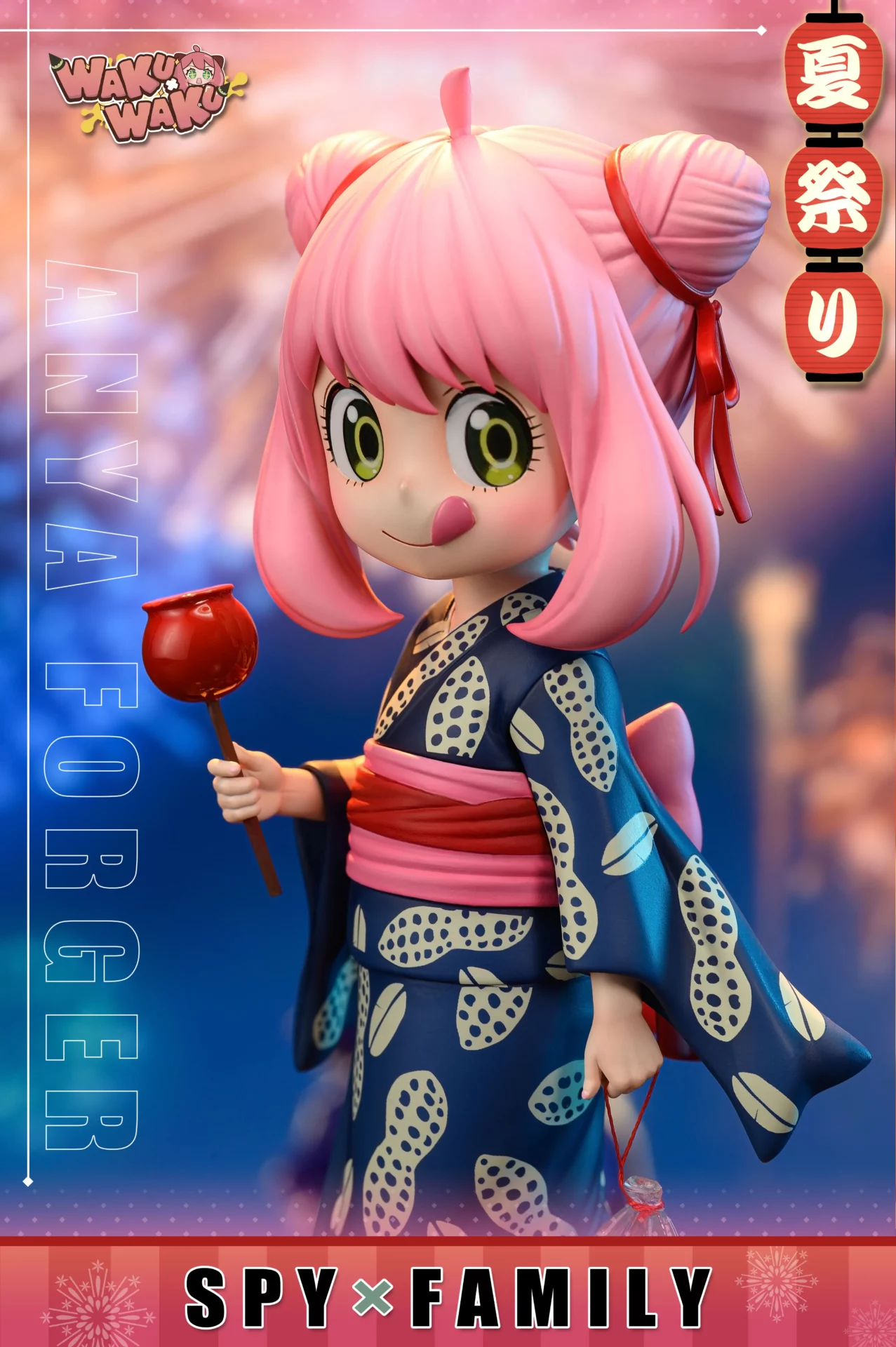 Seeing the food, Anya's eyes sparkle even brighter! Her original mushroom hairstyle has been transformed into bangs and buns, adding a unique charm.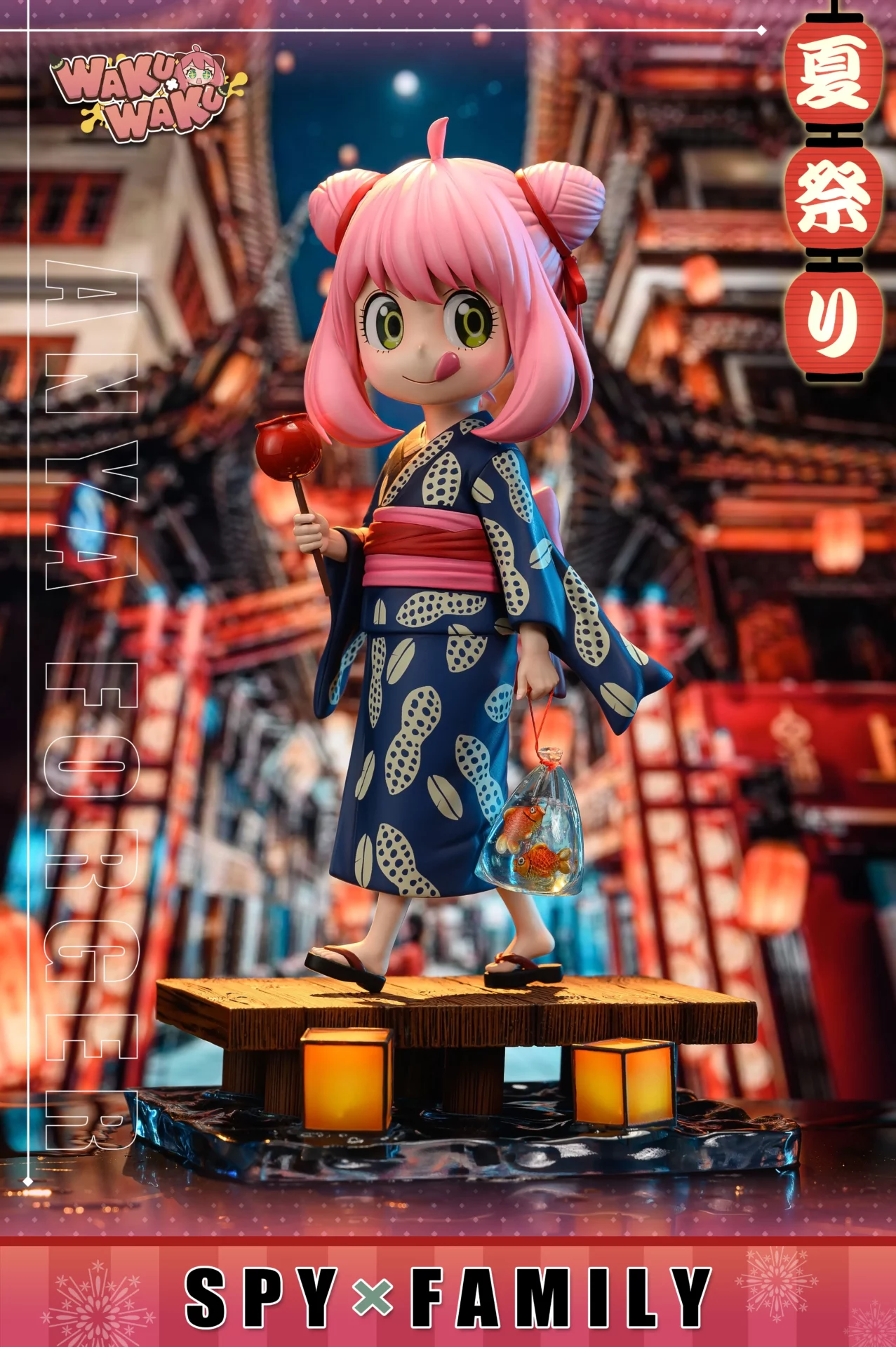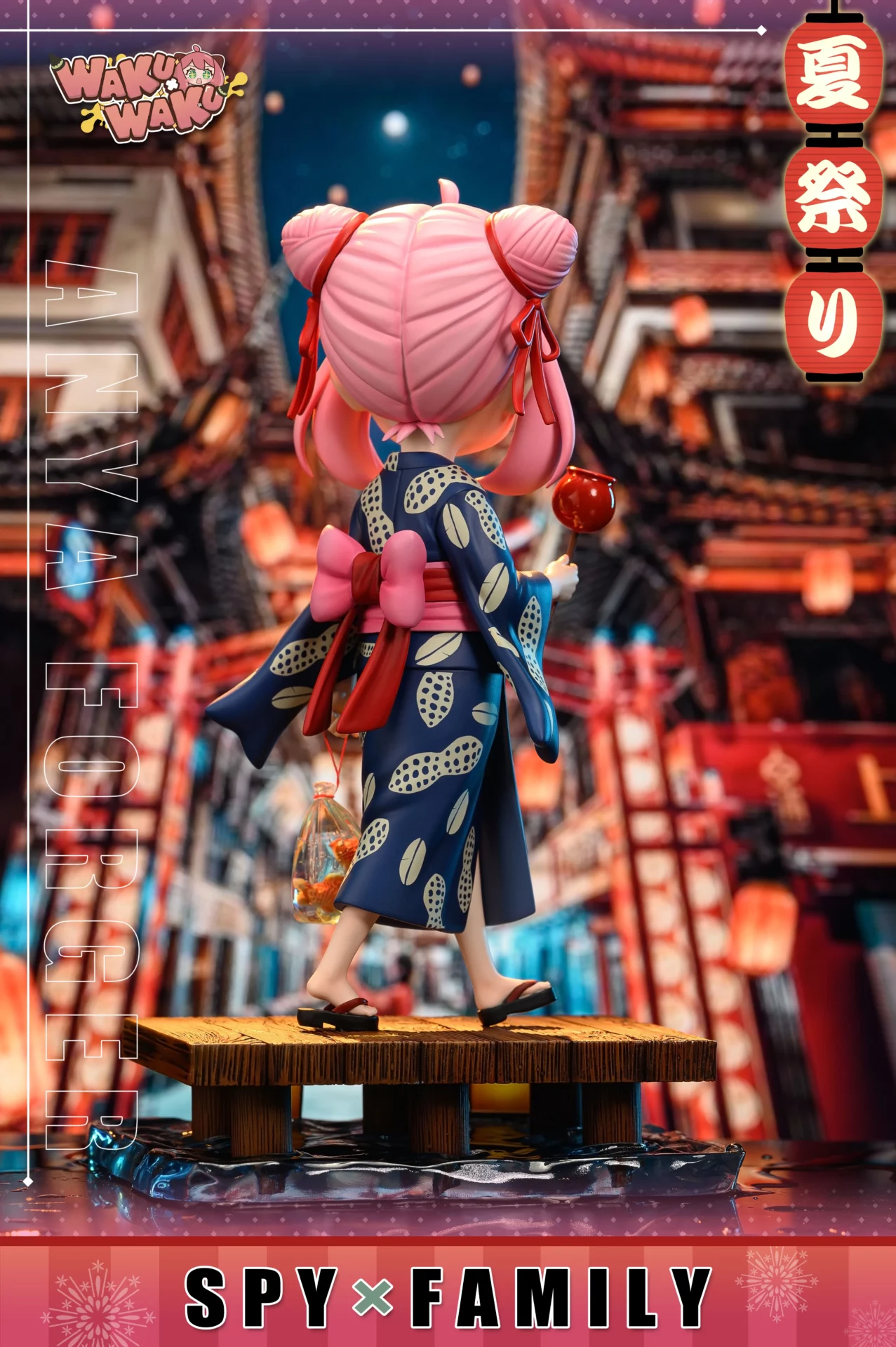 It's evident that Anya has achieved great results in the goldfish scooping game at the Summer Festival. The plastic bag contains two round and lively goldfish, intricately crafted. One wonders if she caught them with the help of the Twilight Gang?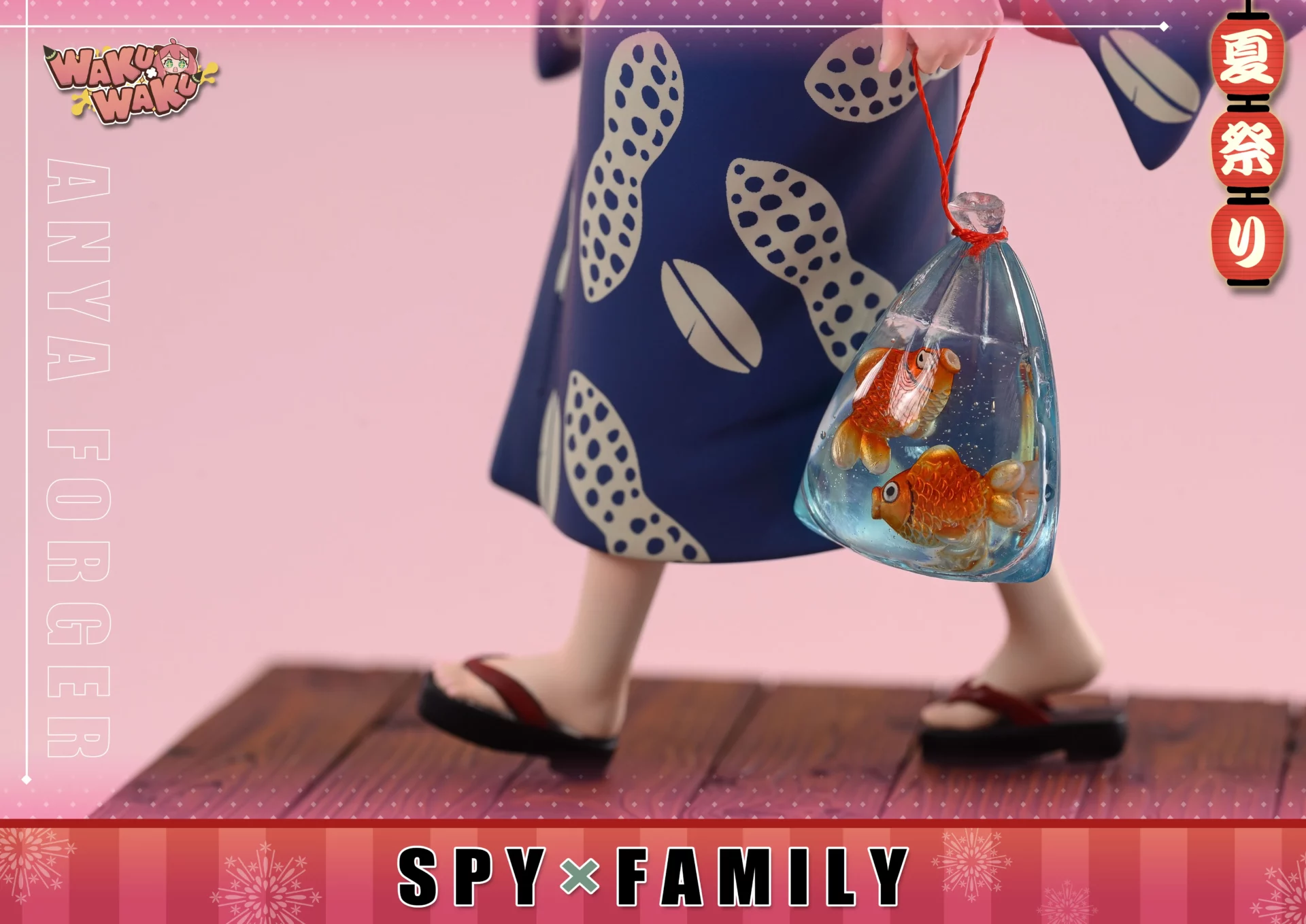 The base design is also exquisite and compact, featuring a water surface, a wooden bridge, and two river lanterns floating on the river. The well-defined layers not only provide depth but also perfectly enhance the atmosphere of the traditional Japanese festival.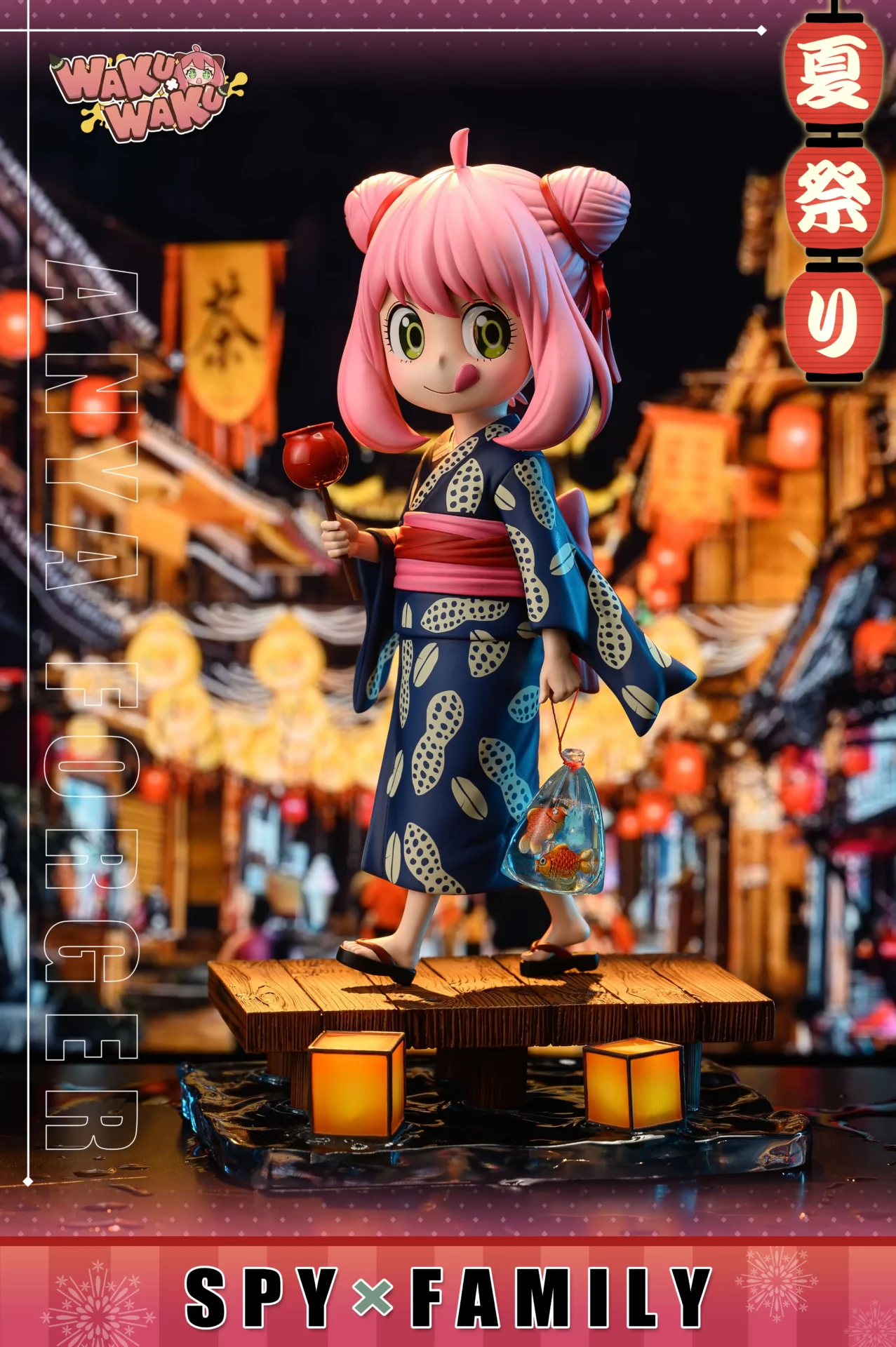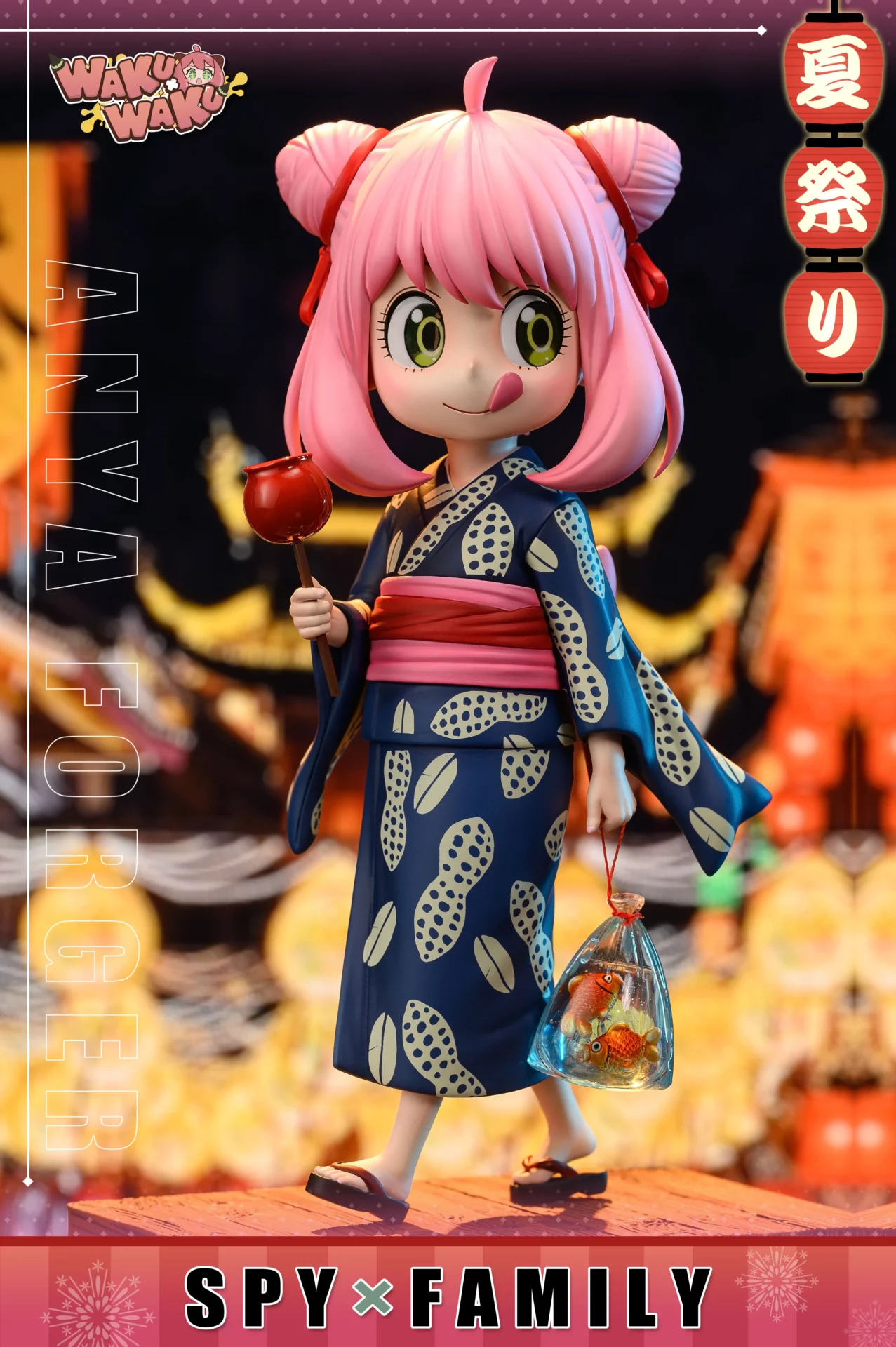 If you're a fan of Spy X Family, this Anya figure is definitely one you should get!
Click here for news on other exciting Spy X Family products!