Taihou – Art of Eden Studio
Taihou – Art of Eden Studio: Taihou is a character from the game "Azur Lane." She is a super rare aircraft carrier shipgirl from the Sakura Empire faction, based on an old Japanese aircraft carrier.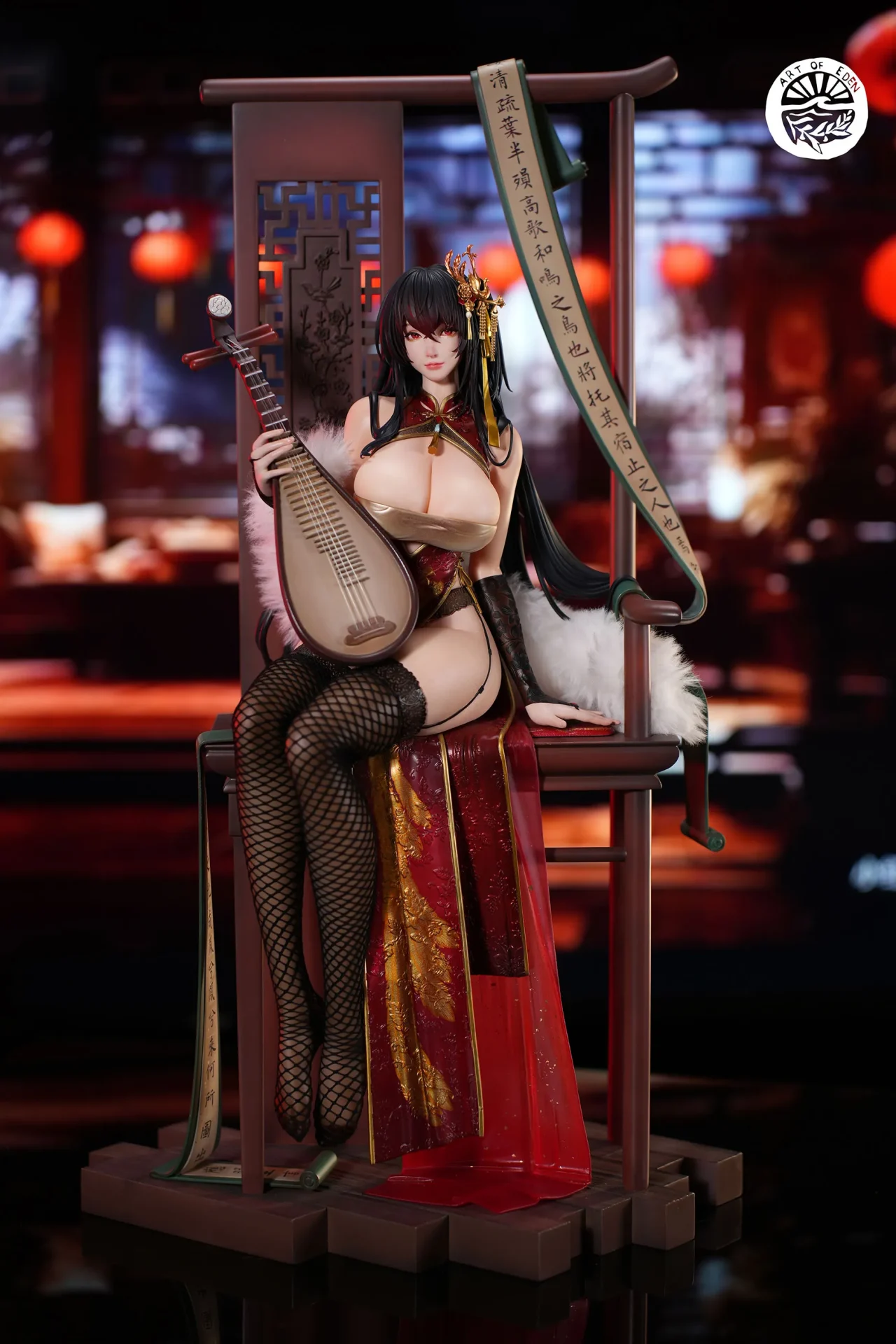 With her black-brown hair that adopts a gradient paint style, her bright and spirited eyes, and the skillful shading of her skin, she looks as if she is about to emerge from the surging waves.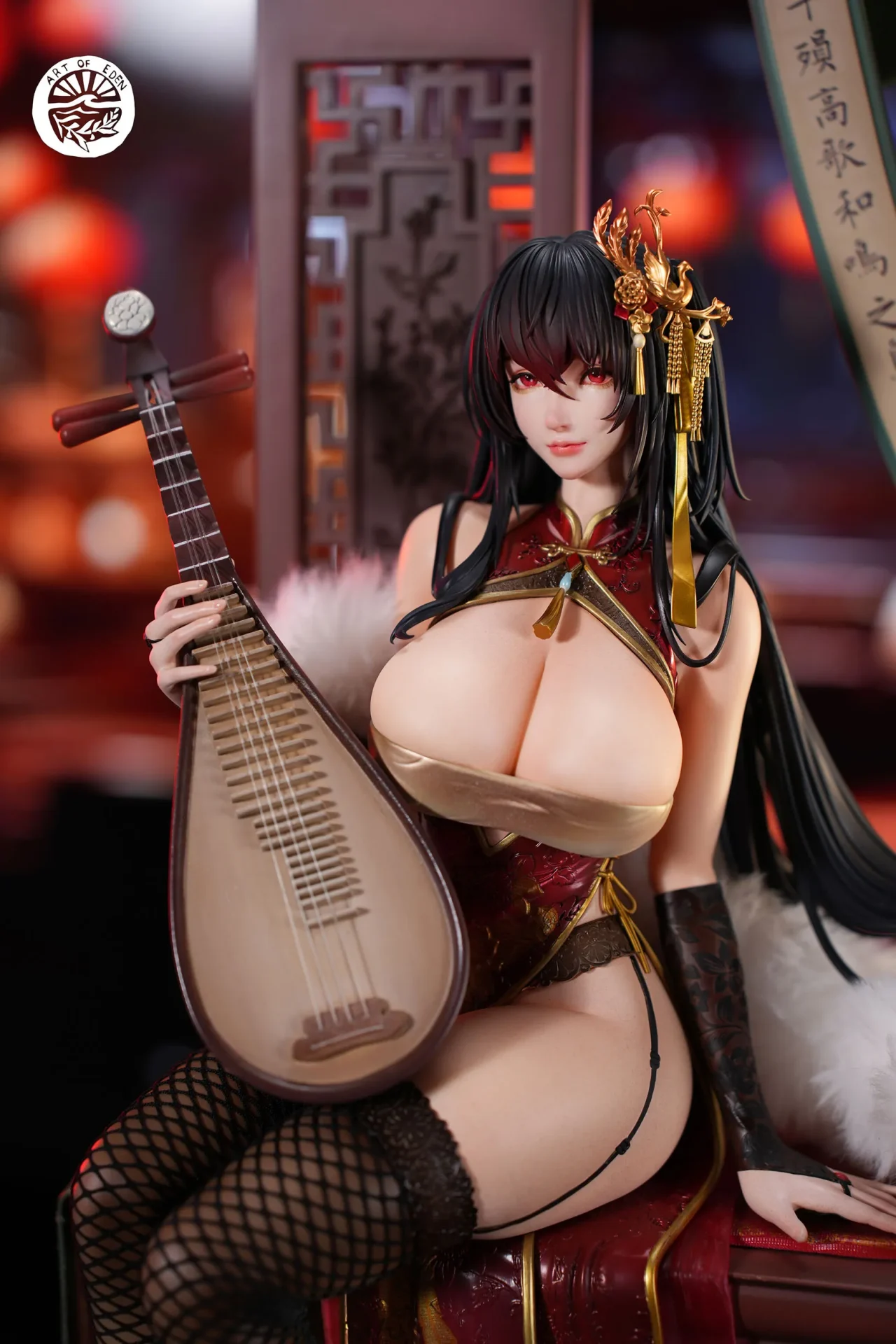 Her main attire features a traditional ancient style outfit, which is quite captivating. The painting of the pipa (a musical instrument) she holds and the golden ornament on her head are also meticulously done.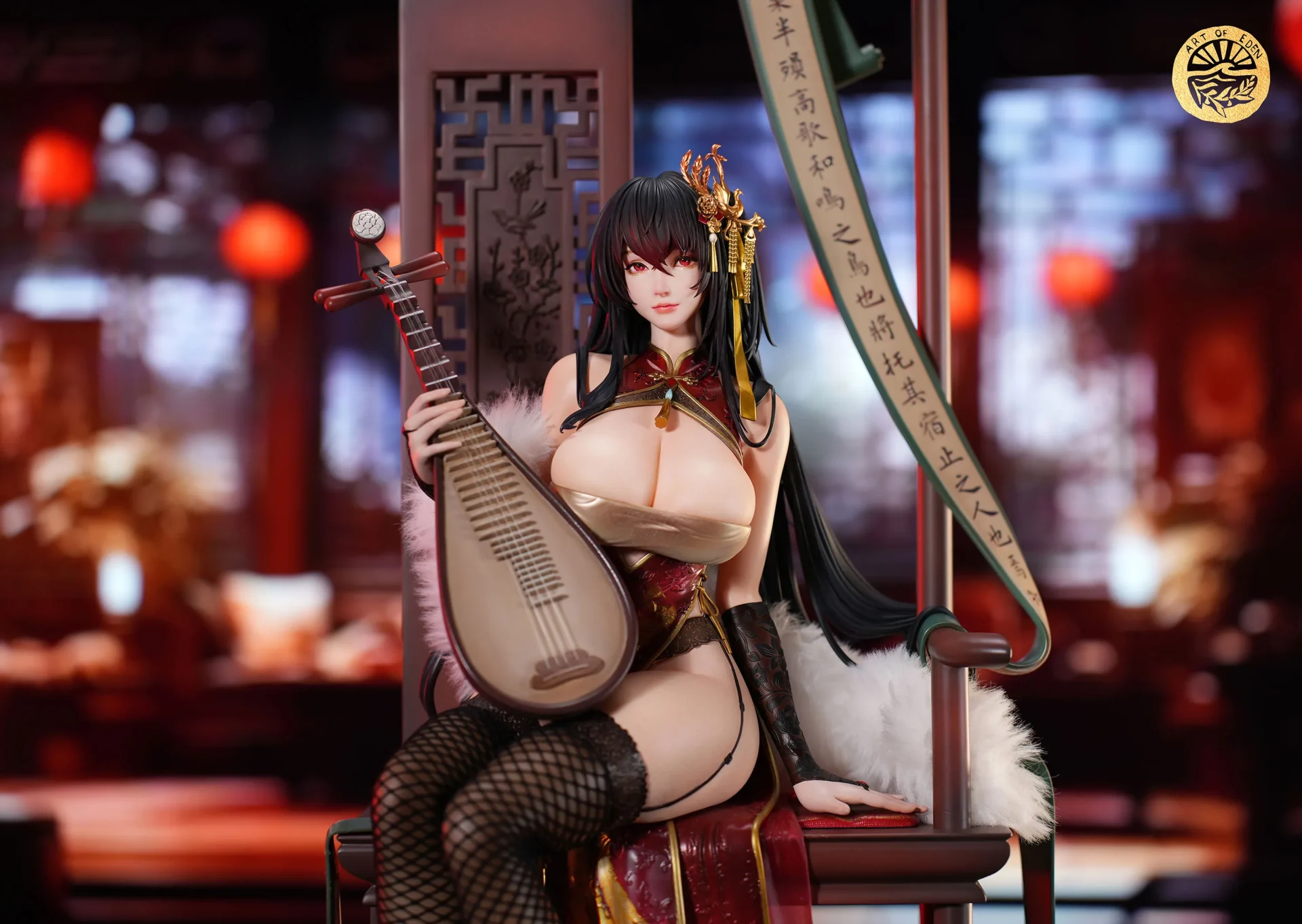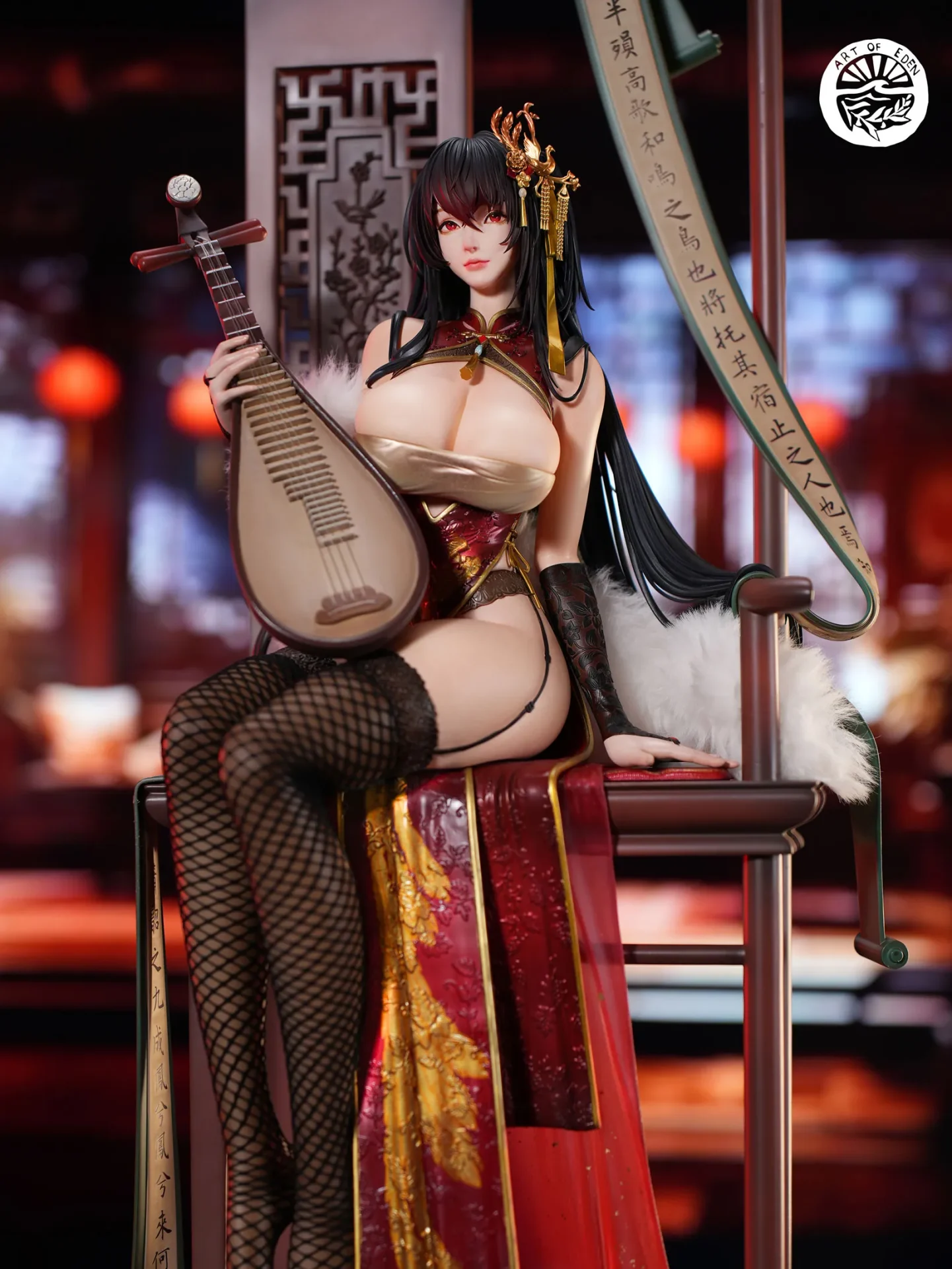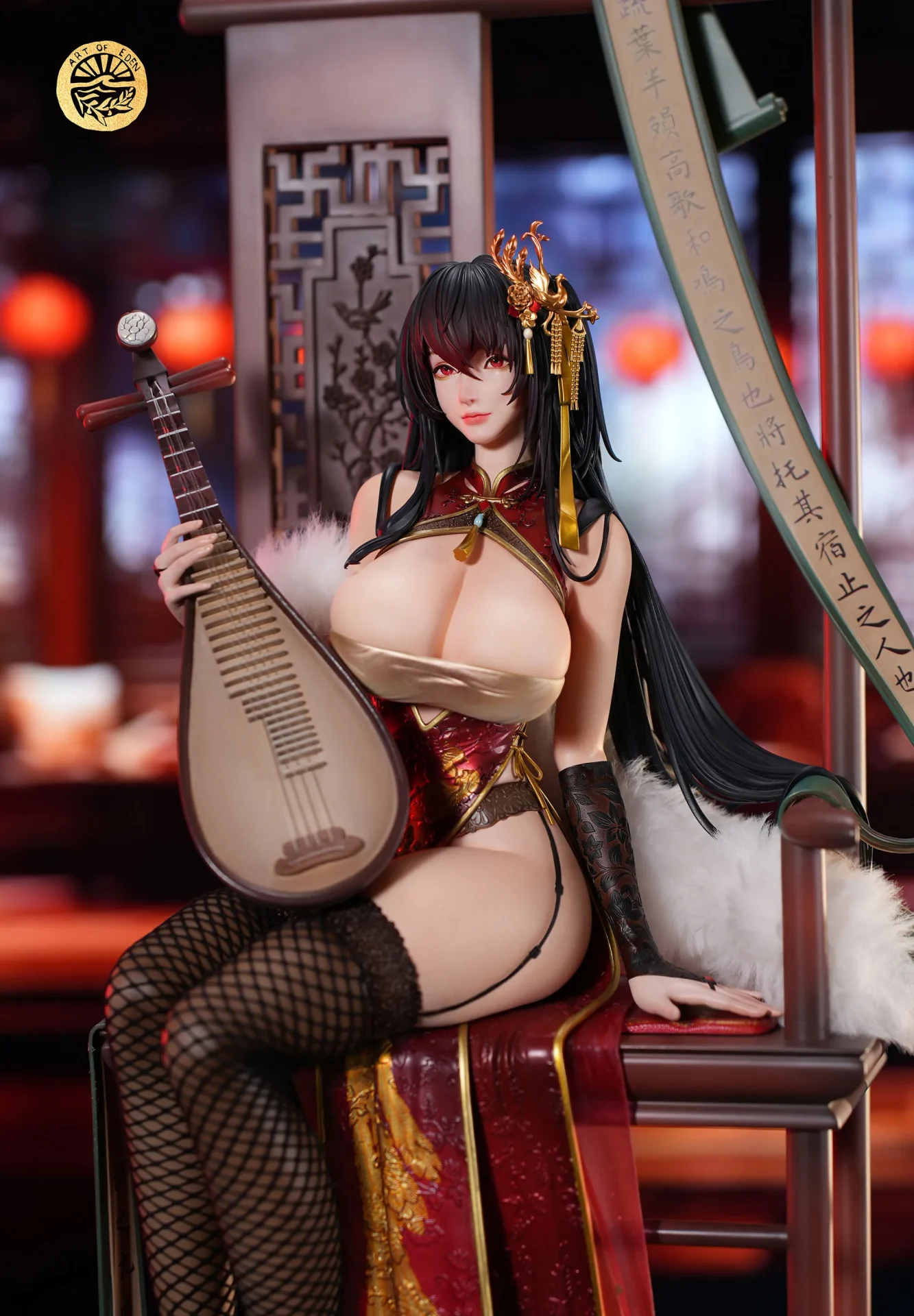 The skin texture is very realistic, and the facial sculpting is finely detailed, displaying a three-dimensional and beautiful makeup, making her lifelike.
The detailed depiction of the flesh and muscles on the side of her thighs and the black fishnet stockings realistically recreate their textures, with carefully added wrinkles for greater realism.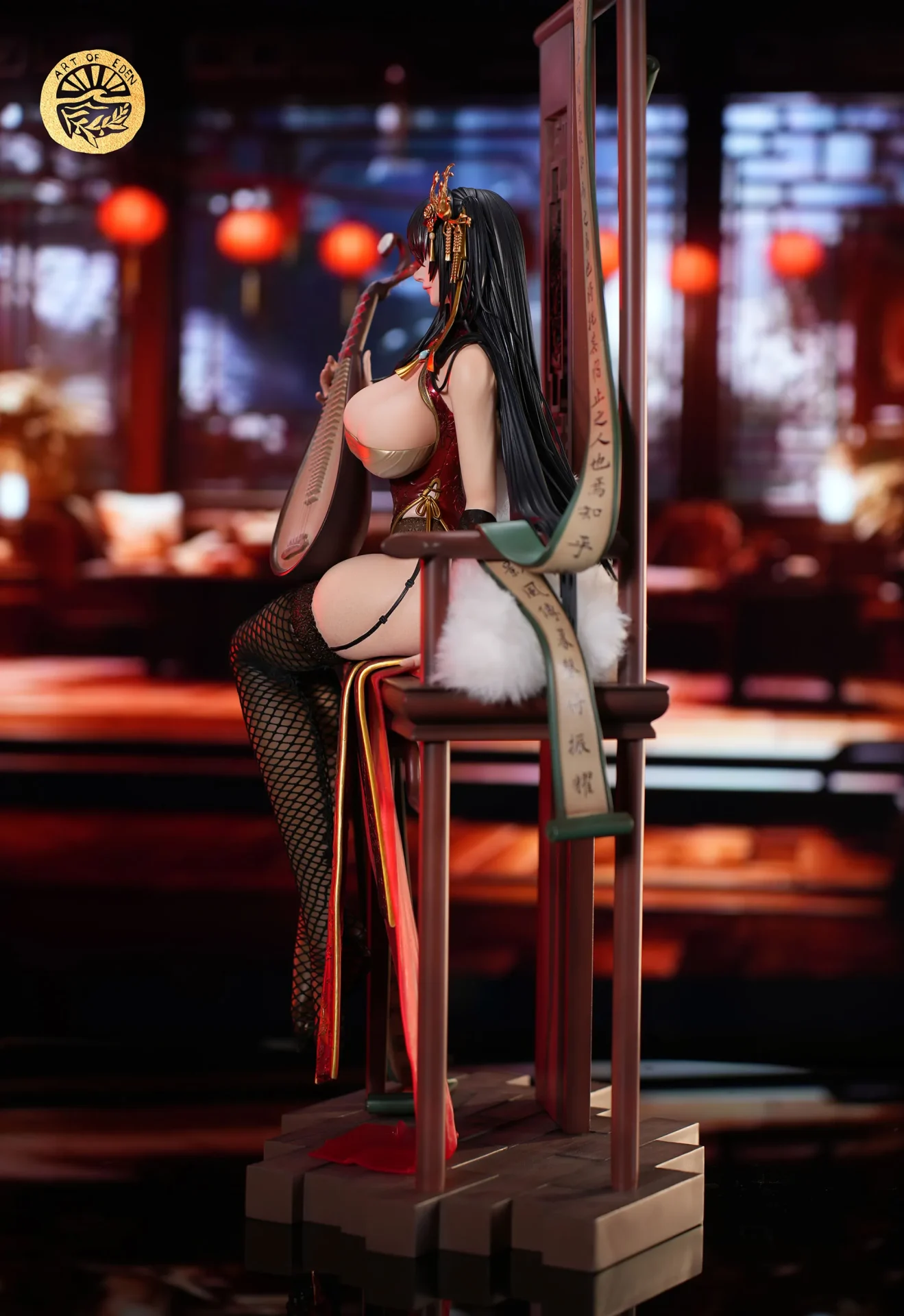 For the exposed parts of her body, besides depicting muscle lines, the painting simulates the texture of real skin and uses shading to enhance the expression of texture.  There's also an Advanced Version, featuring another interesting figure of Taihou.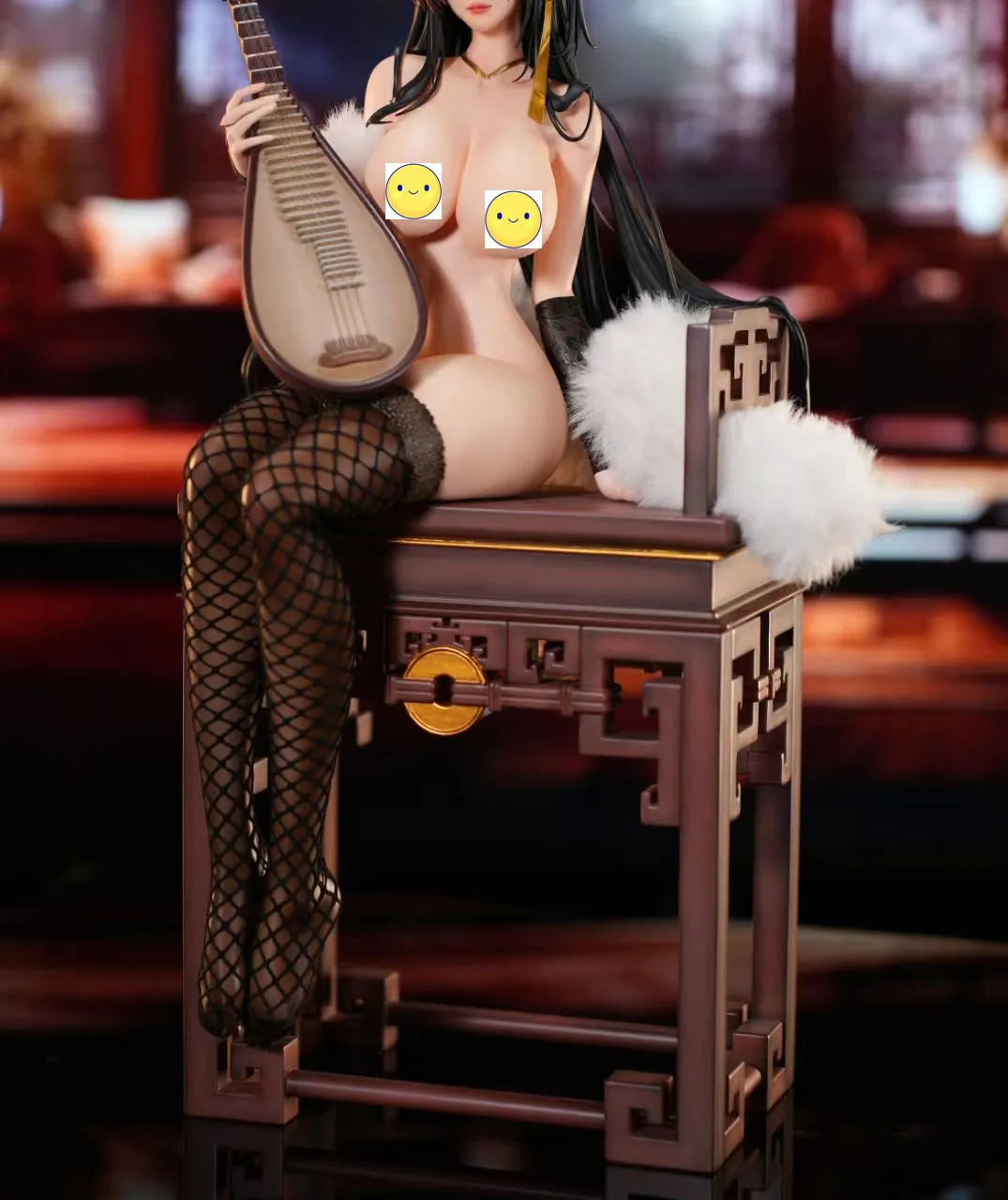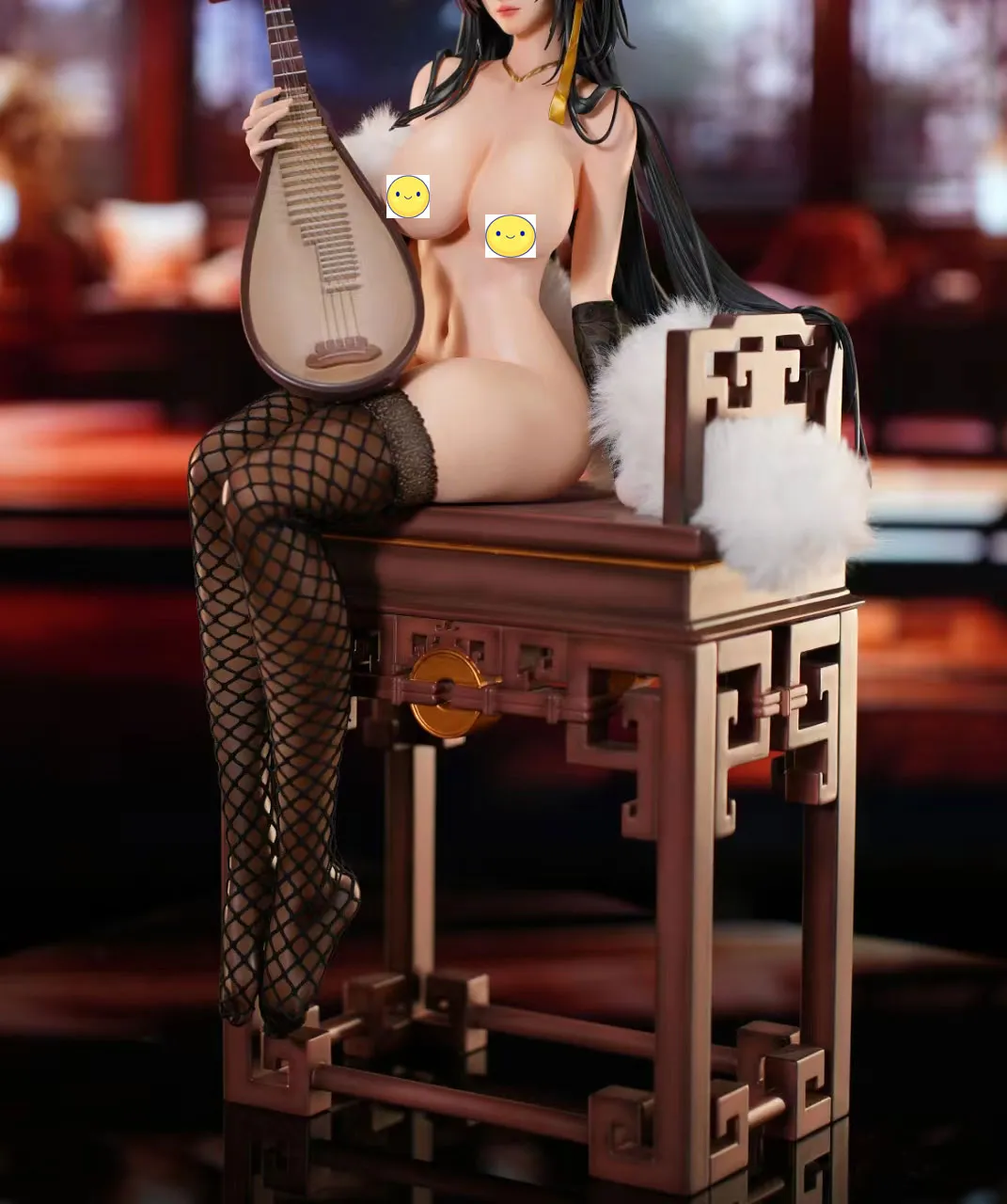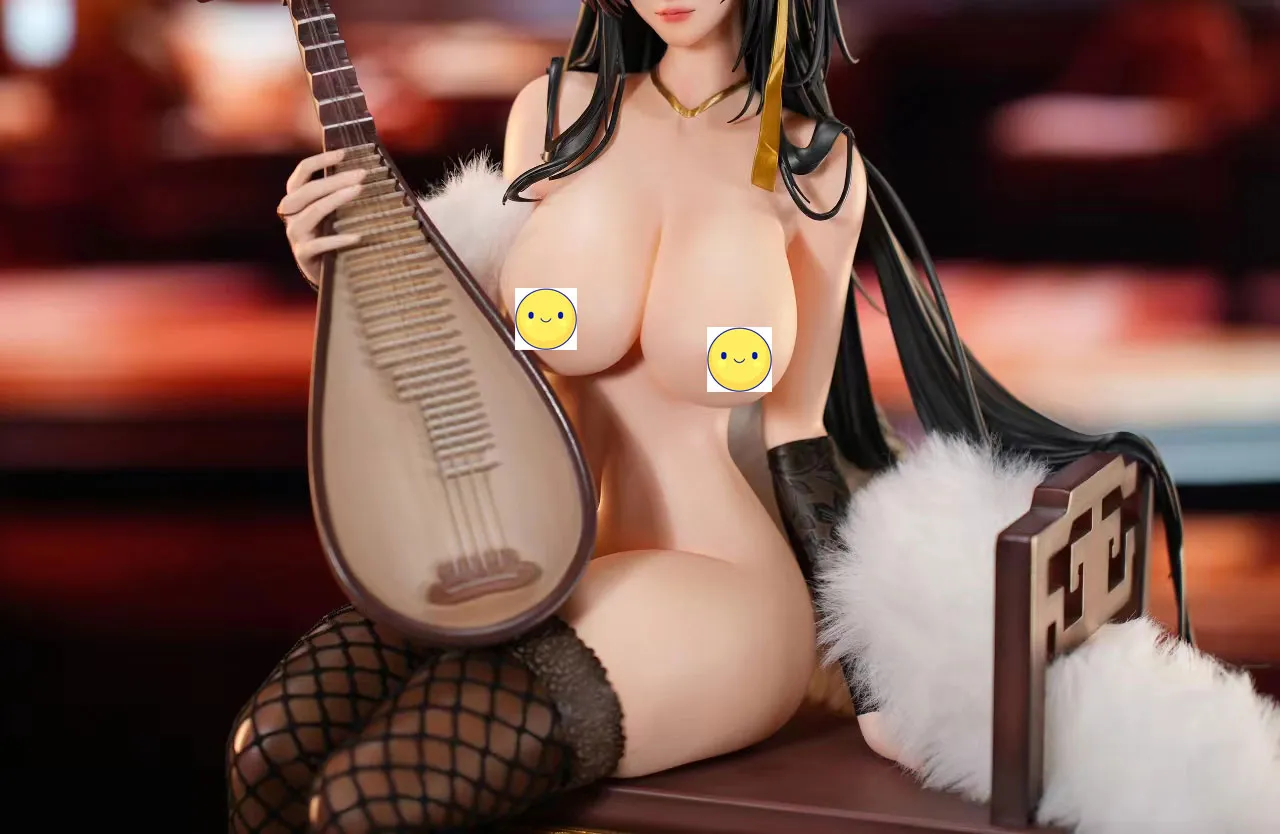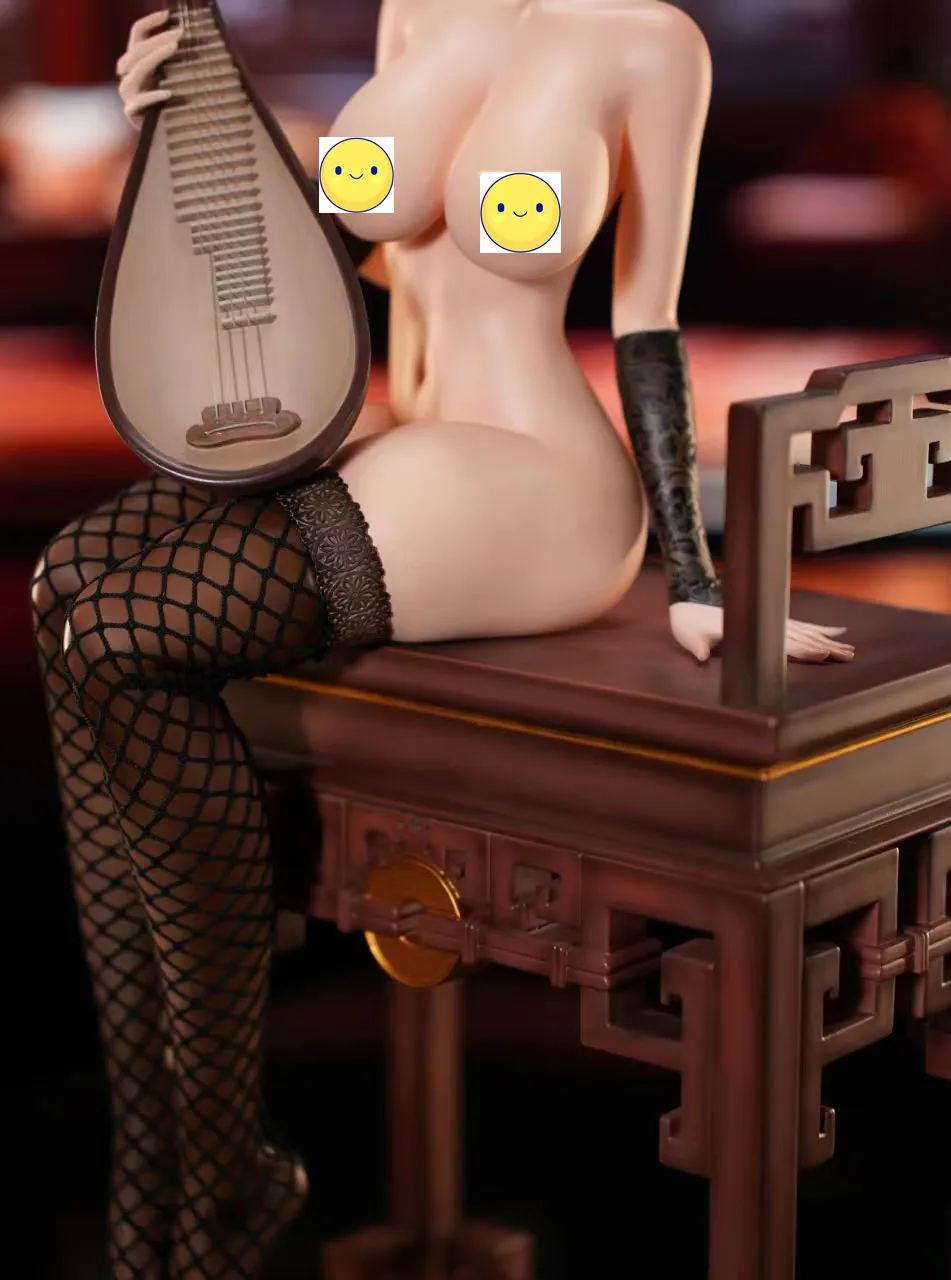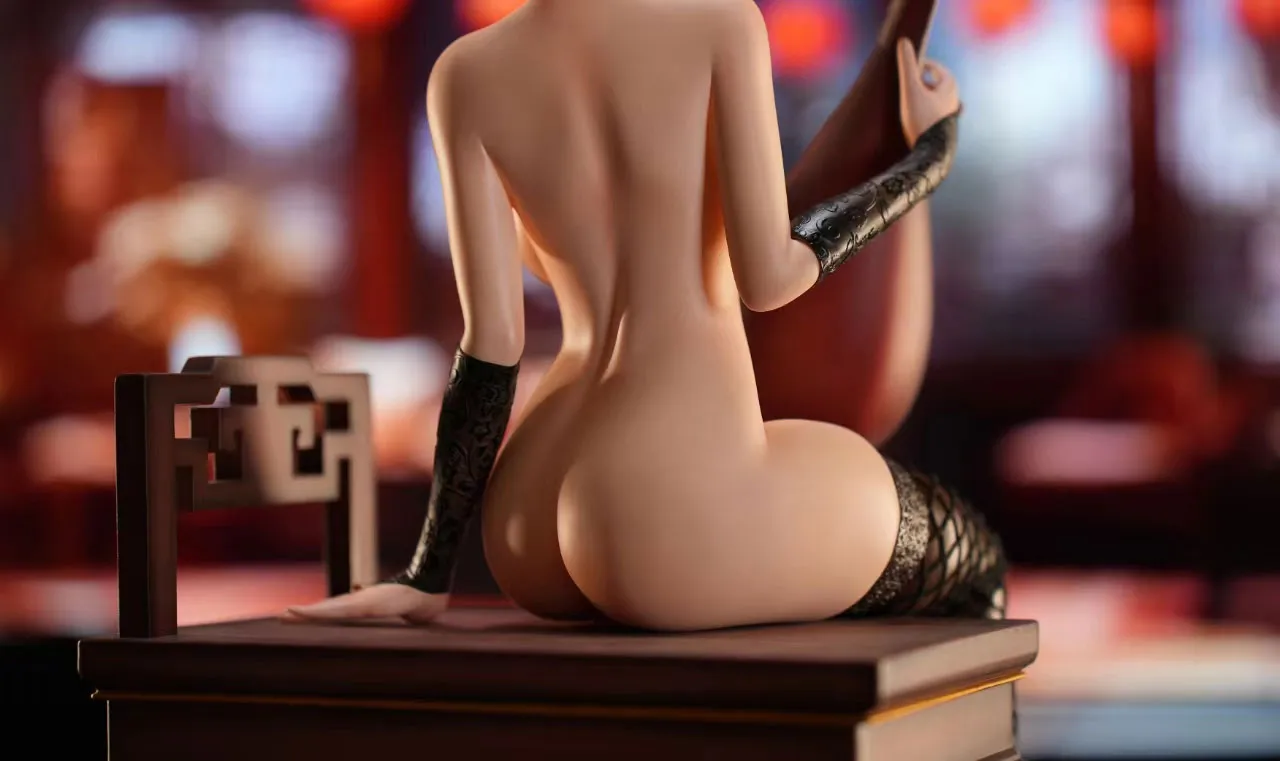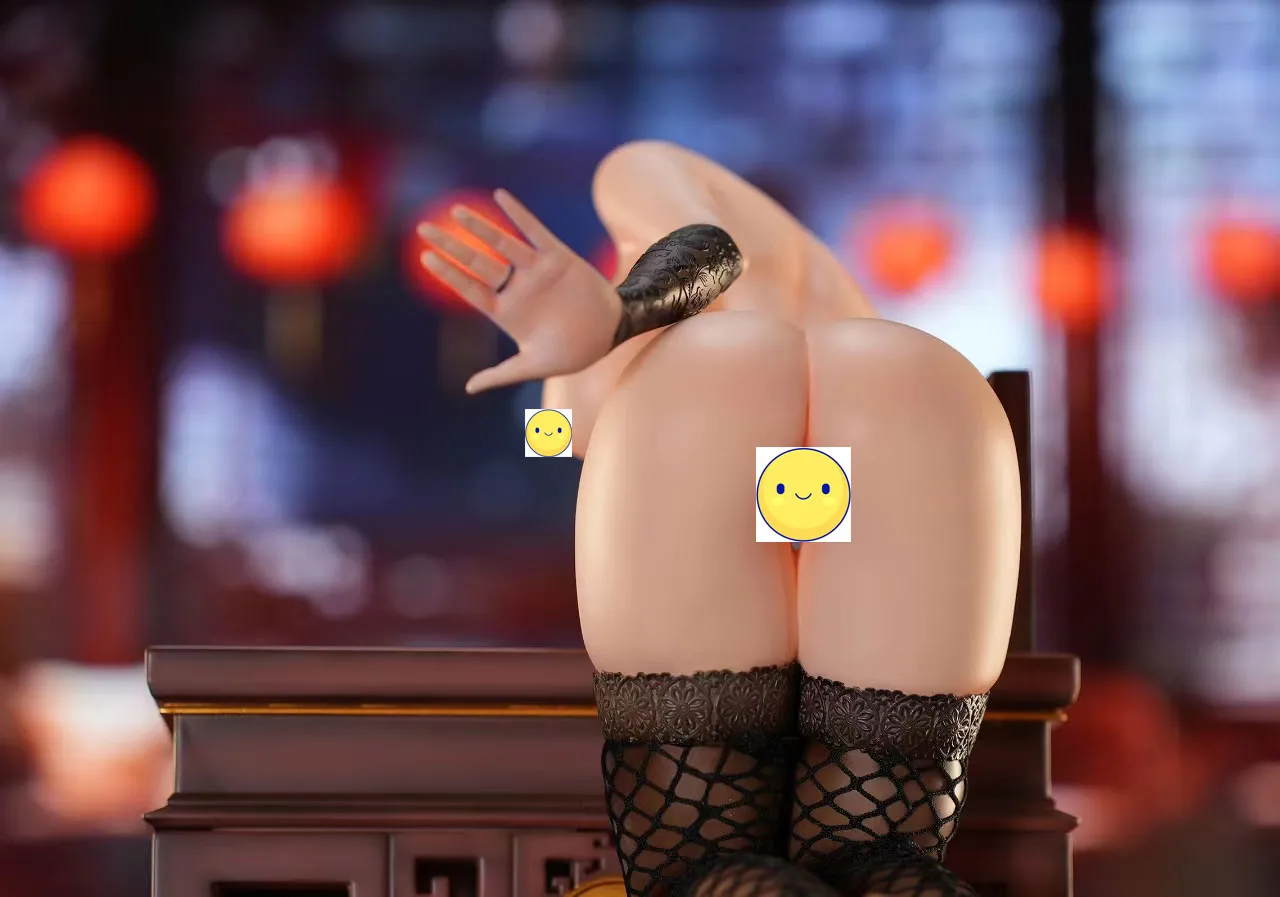 Fans of Azur Lane should definitely check out this figure!