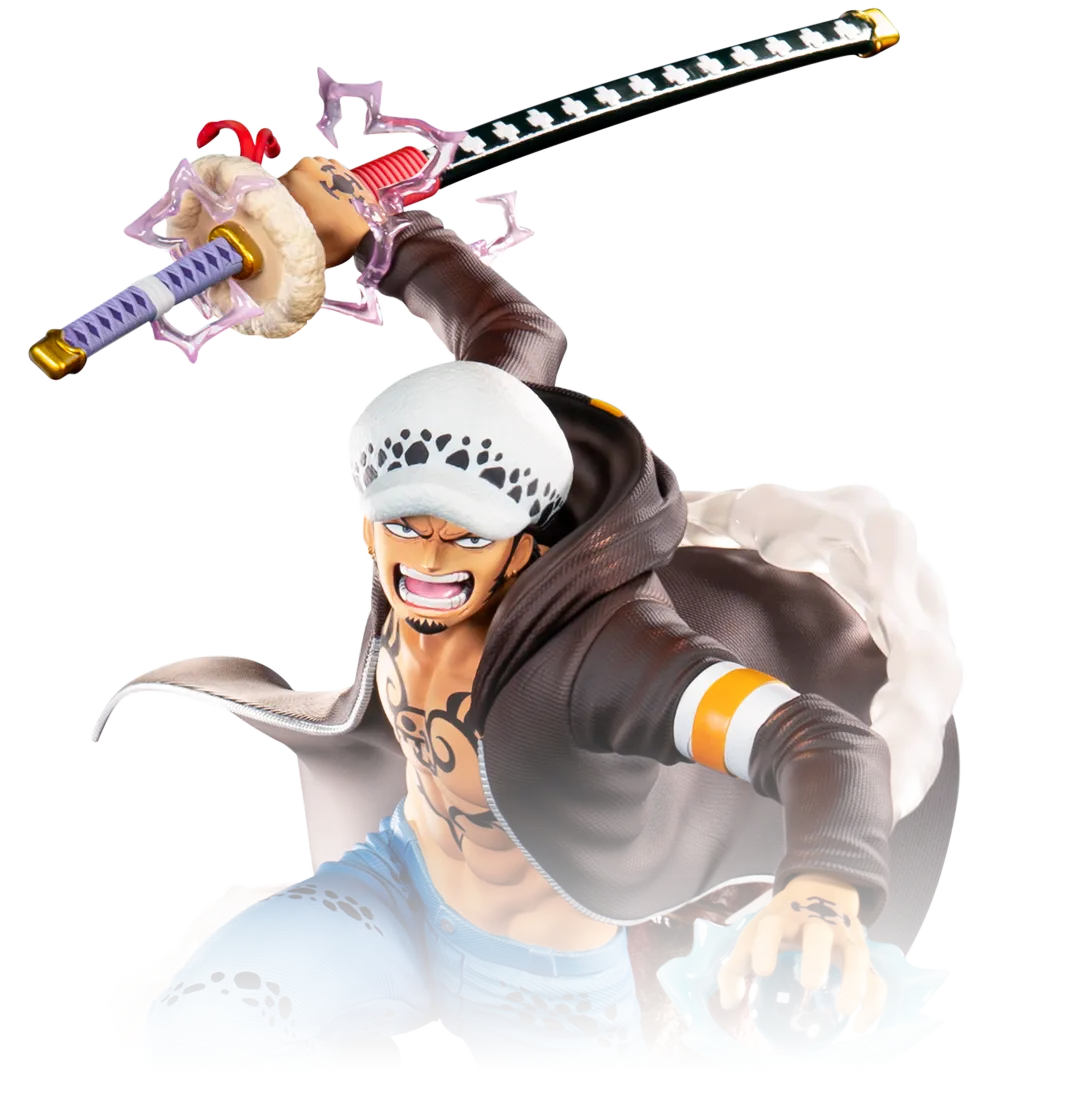 Tsume has released a new limited edition statue of Trafalgar Law, the Heart Pirates captain from the Dressrosa arc of "One Piece", following their previous release of Nami. The statue's scene design is based on episode 656 of the anime, "Rebecca's Special Attack: Backwater Sword Dance", in which Law and the Straw Hat Pirates successfully kidnap Caesar and force Doflamingo to relinquish his position as a Shichibukai in exchange for him. They then travel to Green Bit to exchange Caesar, but Law intends to destroy the SMILE factory. In the final battle at the castle during the Birdcage Game, Law protects Rebecca and Viola by using his ability to move them to safety. He witnesses Doflamingo's defeat by the "D" and remembers the words of his benefactor, Corazon, as his 13-year-long revenge is finally completed.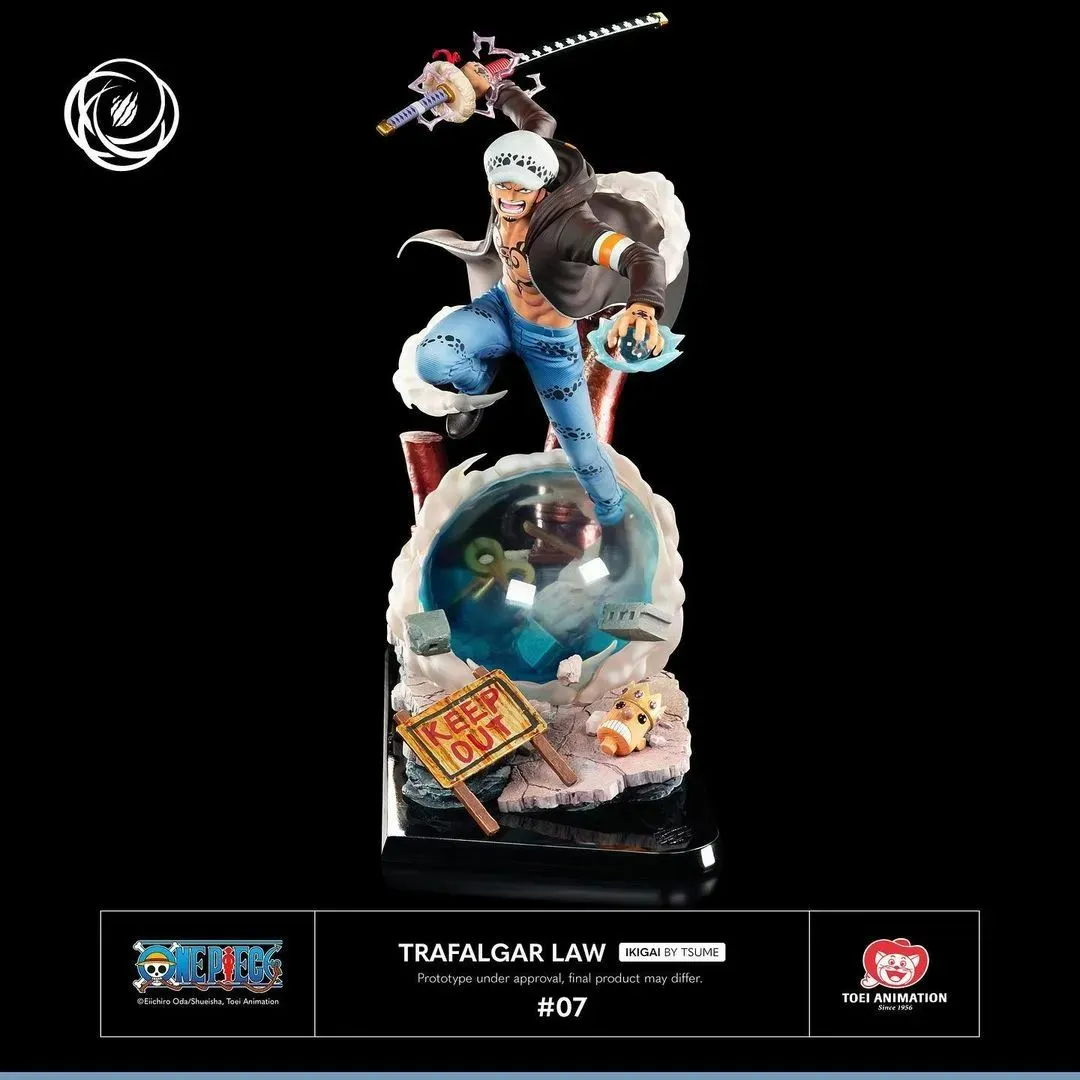 The statue is made of high-quality resin, in 1/6 scale and stands at 18 x 36 x 43cm. It is a limited edition of 2000 worldwide and will be available for pre-order starting from December 21, 2022. The official retail price is 409.40 Euros. It is expected to be shipped in the second to fourth quarter of 2024, and there will be no blind box mode for this limited edition. The base of the statue depicts the crumbling castle where Law and the Straw Hats battled Doflamingo and his forces, with the "No Entry" sign and abandoned puppet head from the Toy House.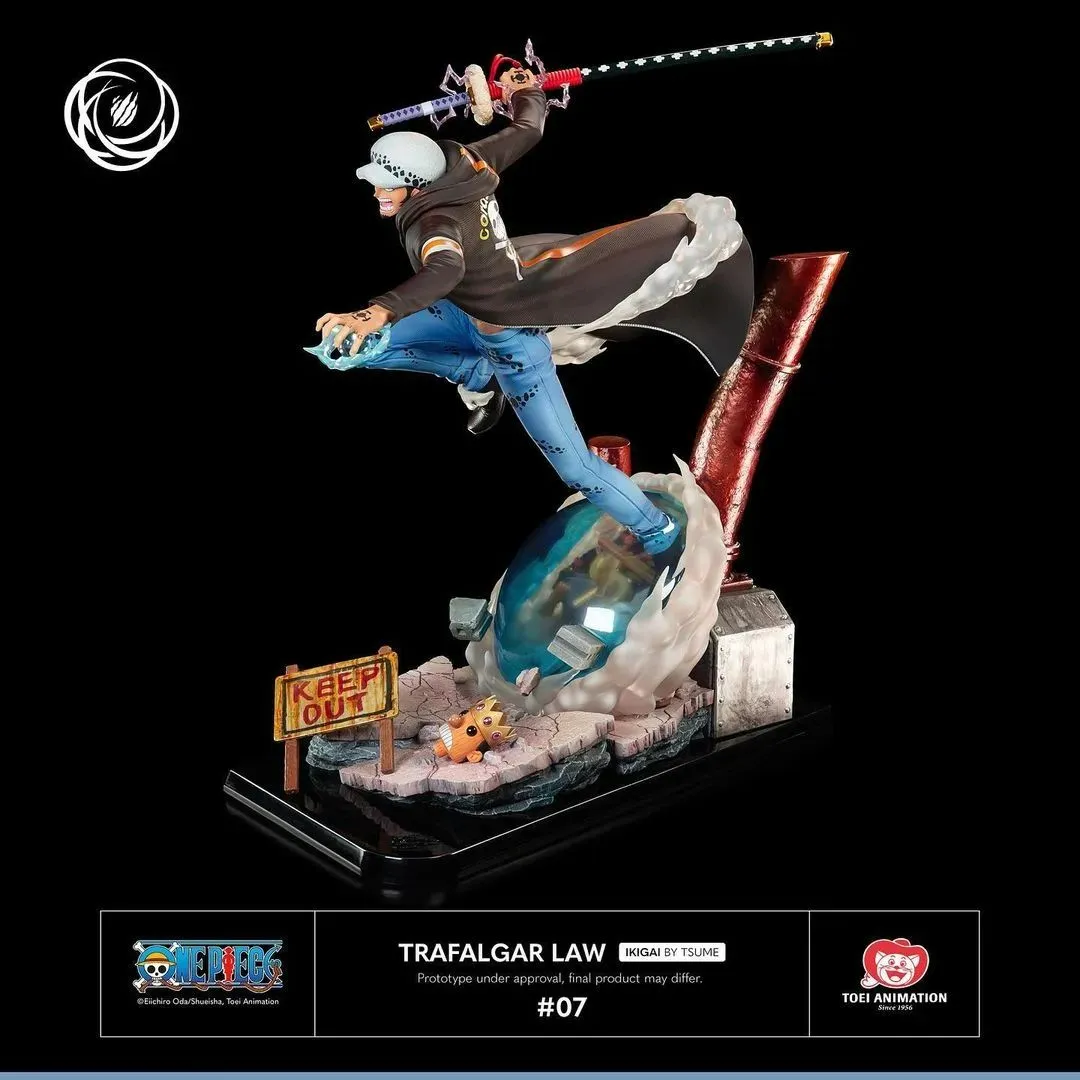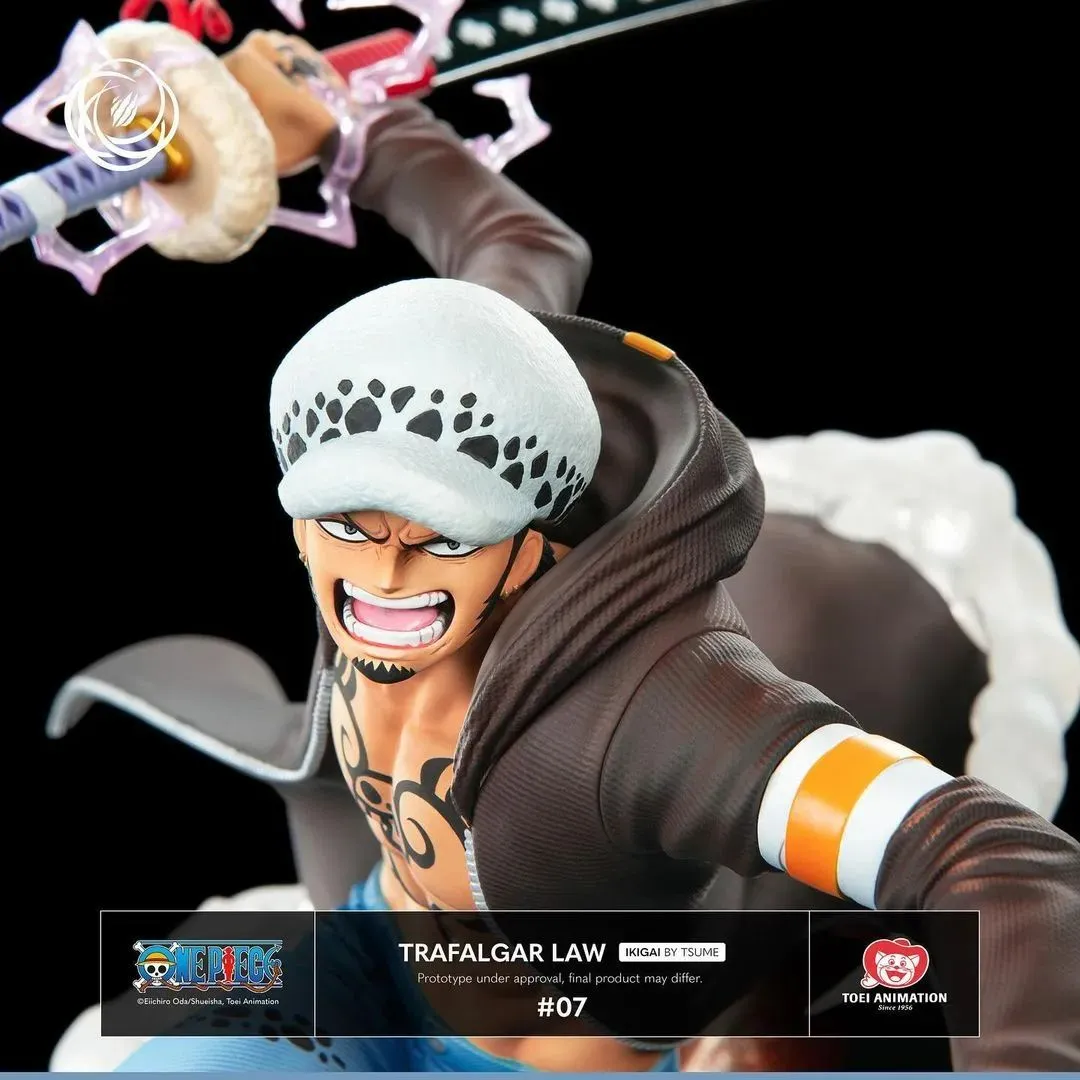 The statue showcases Law's menacing expression as he grips his sword "Kikoku" and prepares to attack his enemy. His open jacket reveals the Corazon tattoo on his chest and back, while the letters "D-E-A-T-H" on his fingers point directly at Doflamingo. Law's surgical precision and mastery of his Devil Fruit power, the "Room", are represented by the energy ball he creates in his hand and the blue resin sphere at his feet, which can divide and rearrange objects within his "Room". Overall, the statue captures the intensity and drama of Law's pivotal role in the Dressrosa arc.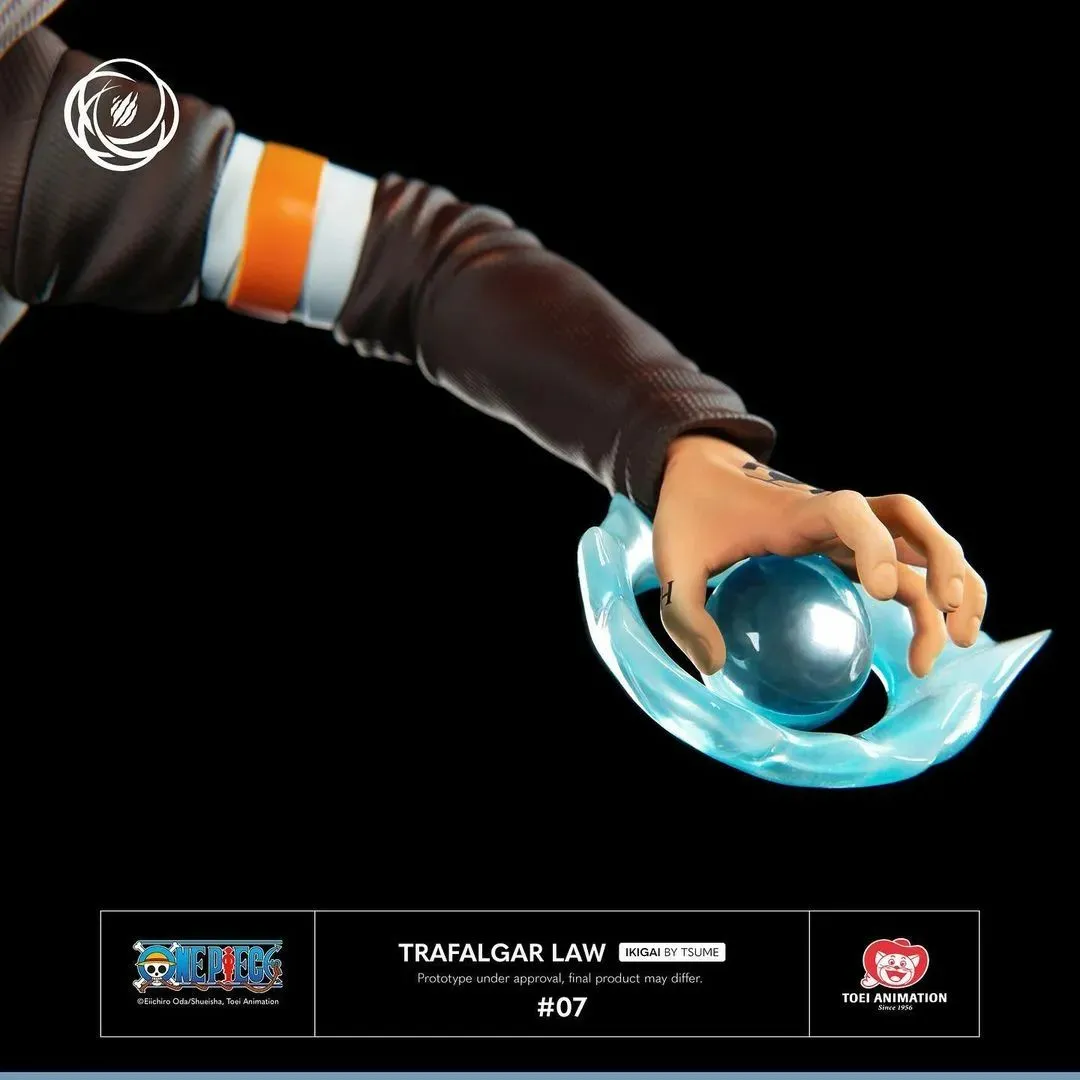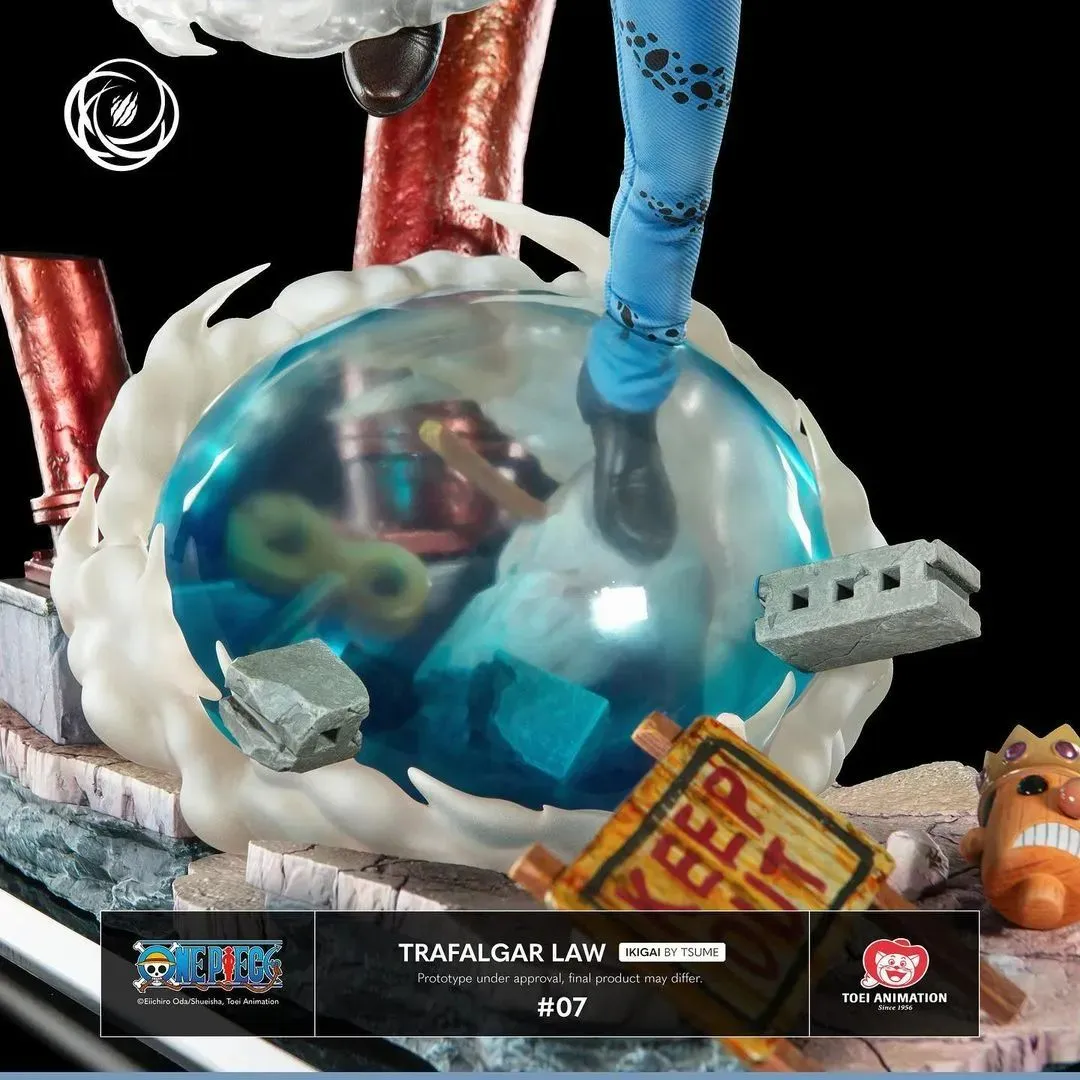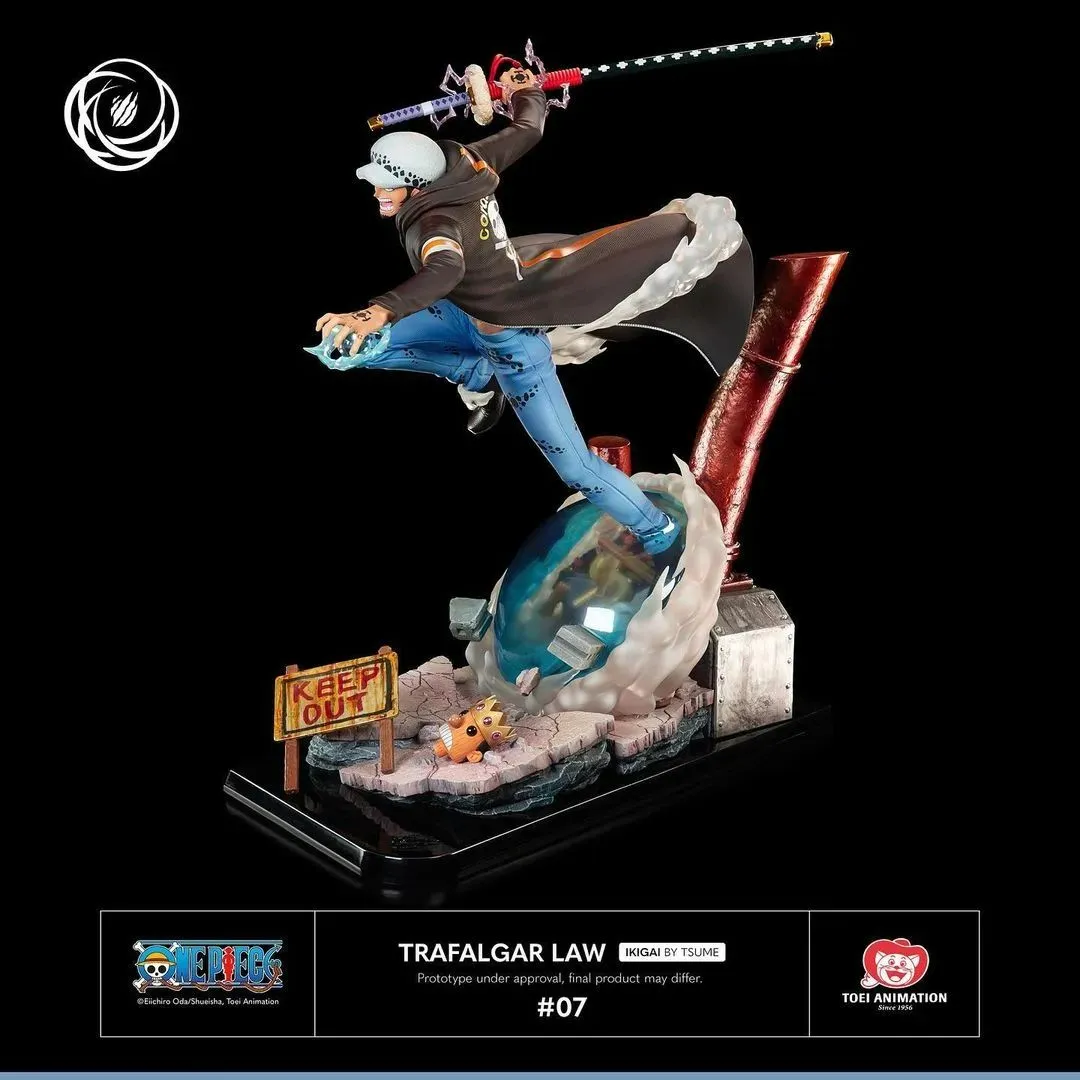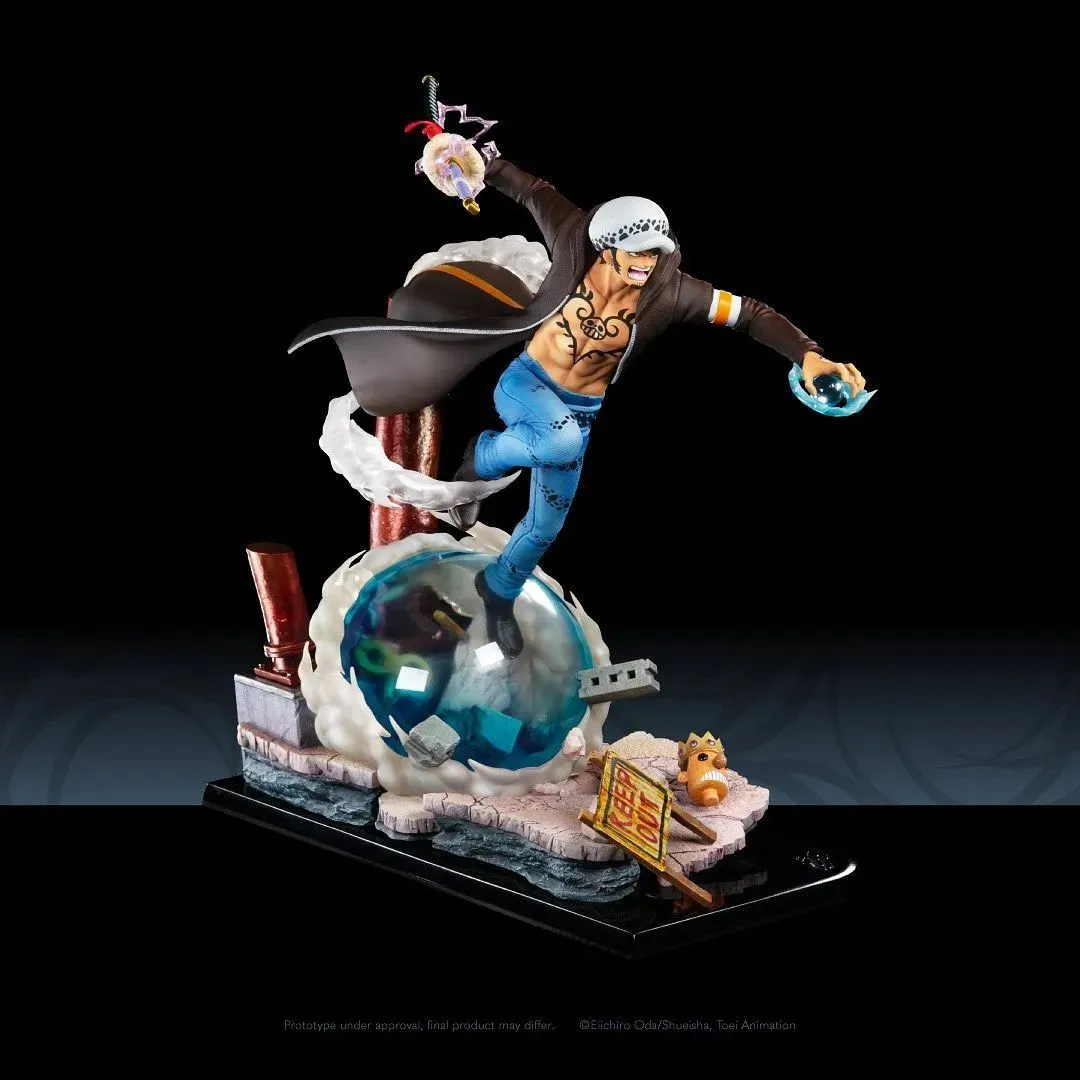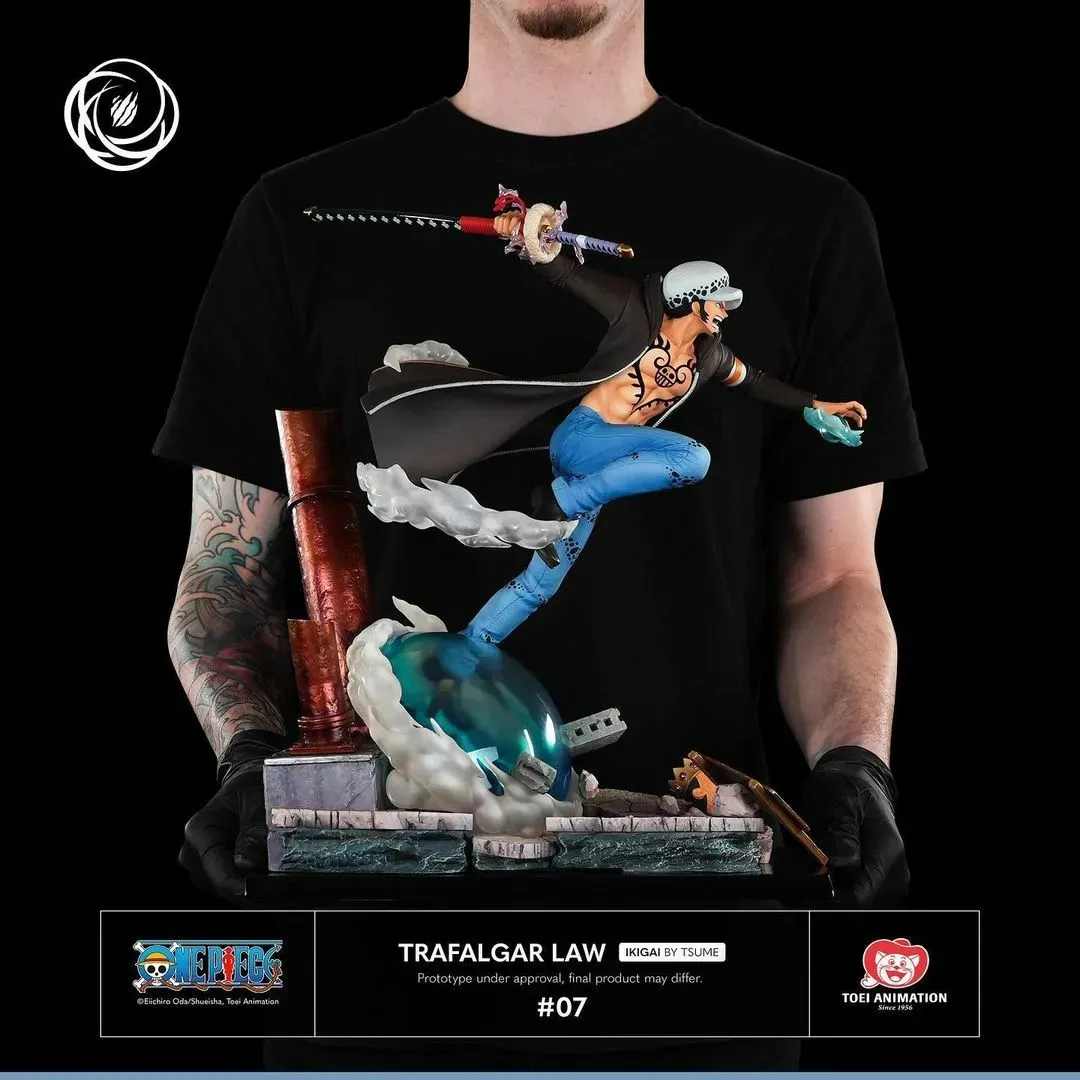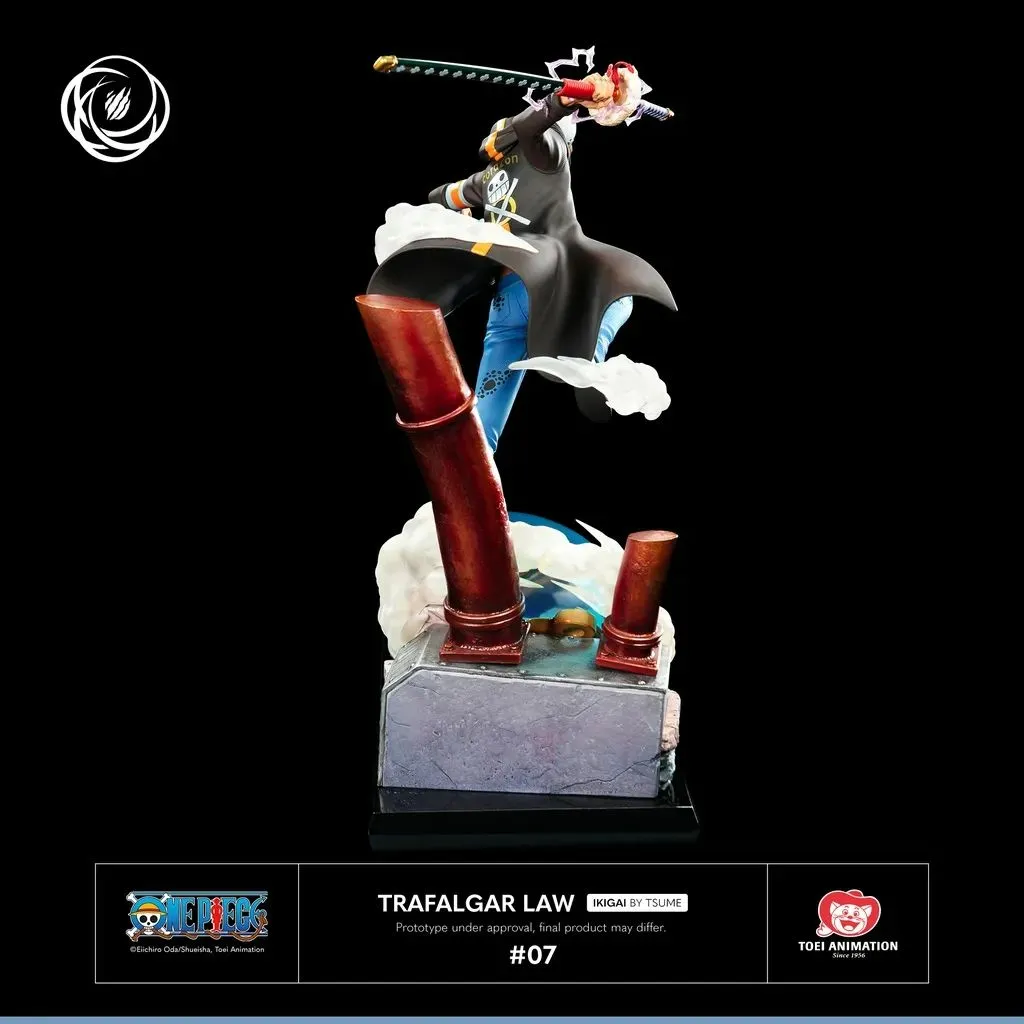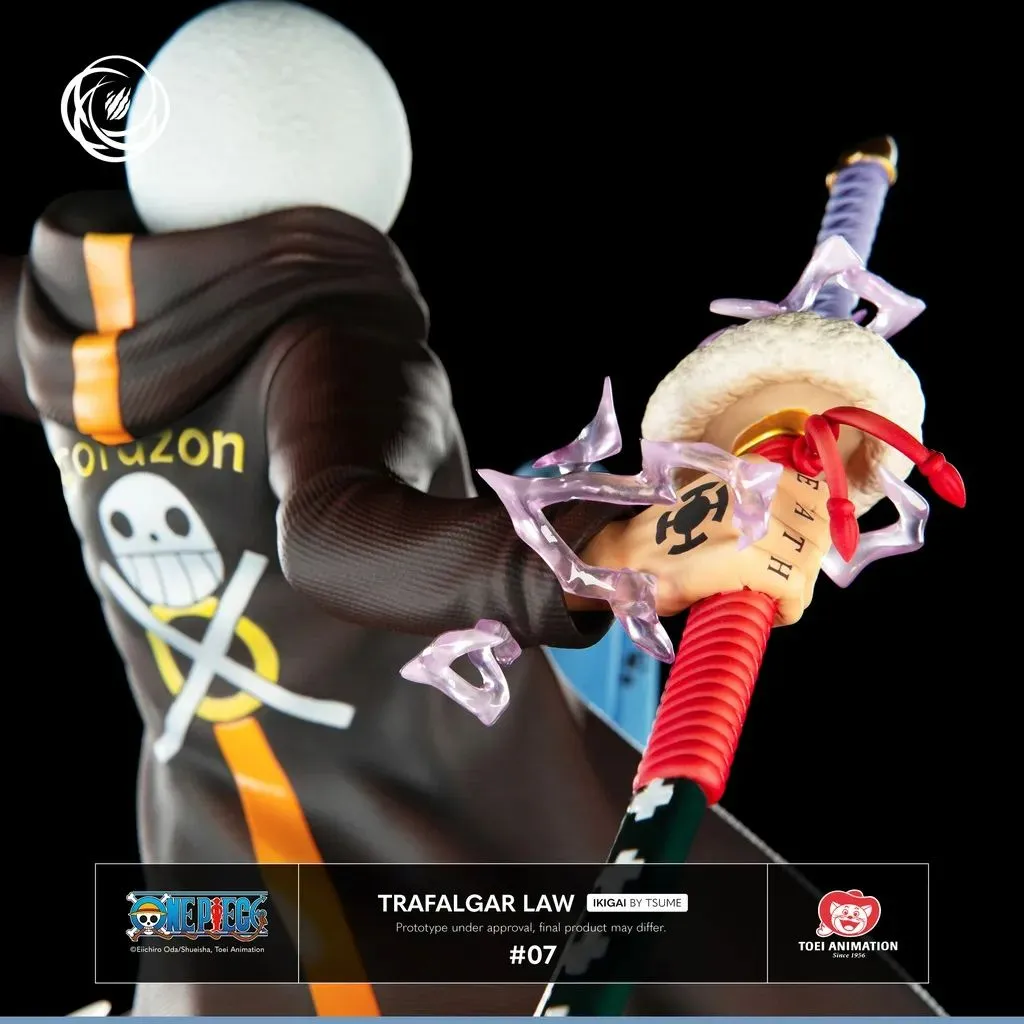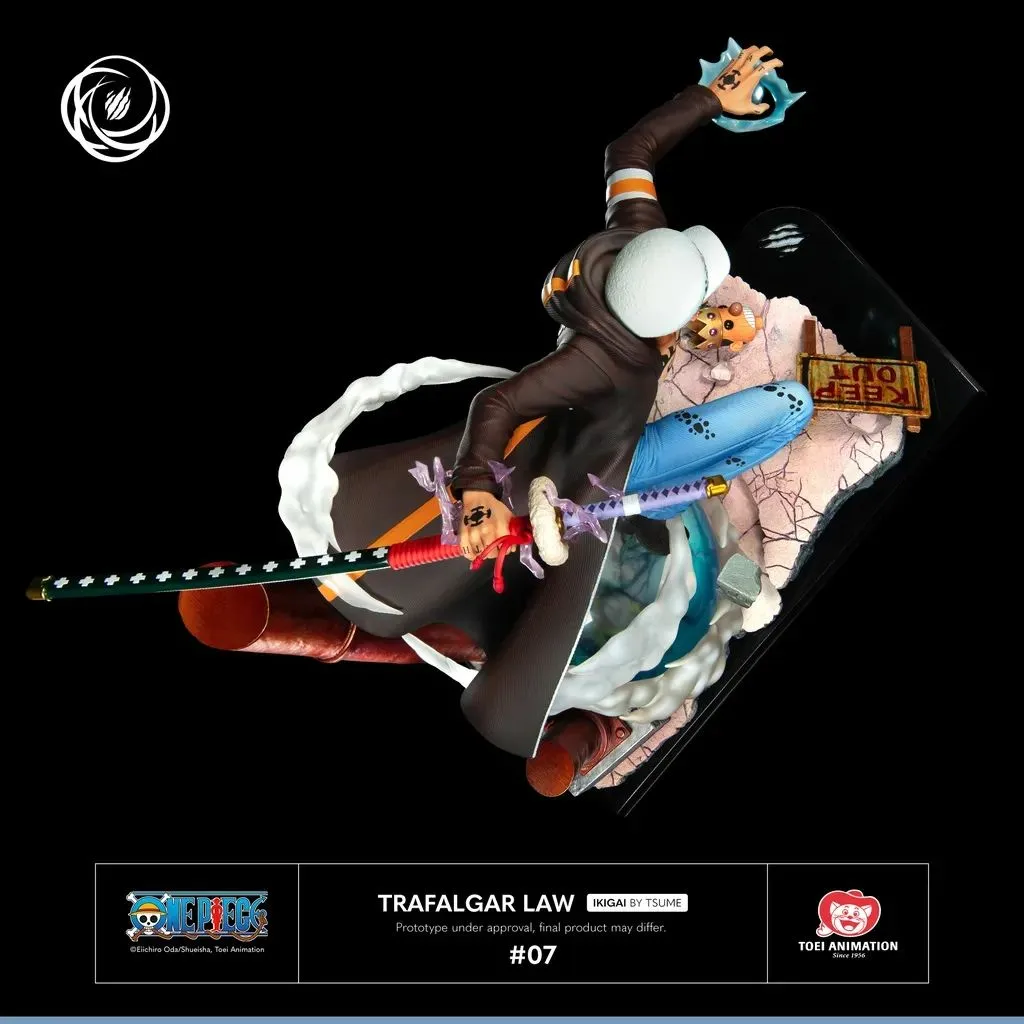 Product Details:
Studio: TSUME
Scale: 1/6
Limited Quantity: 2000
Price: 409.40 Euros
Dimensions: 18x36x43cm
Estimated Release: Q2-Q4 2024