Link – Creation Studio
Creation-Studio's overseas designer collaboration series is now offering a deluxe edition of a Link Creation Studio statue from "The Legend of Zelda" game, which comes with three head sculpts, a Hylian Shield, a glowing mysterious arm, and a glowing Master Sword. The high-quality and handsome craftsmanship make it an unbeatable value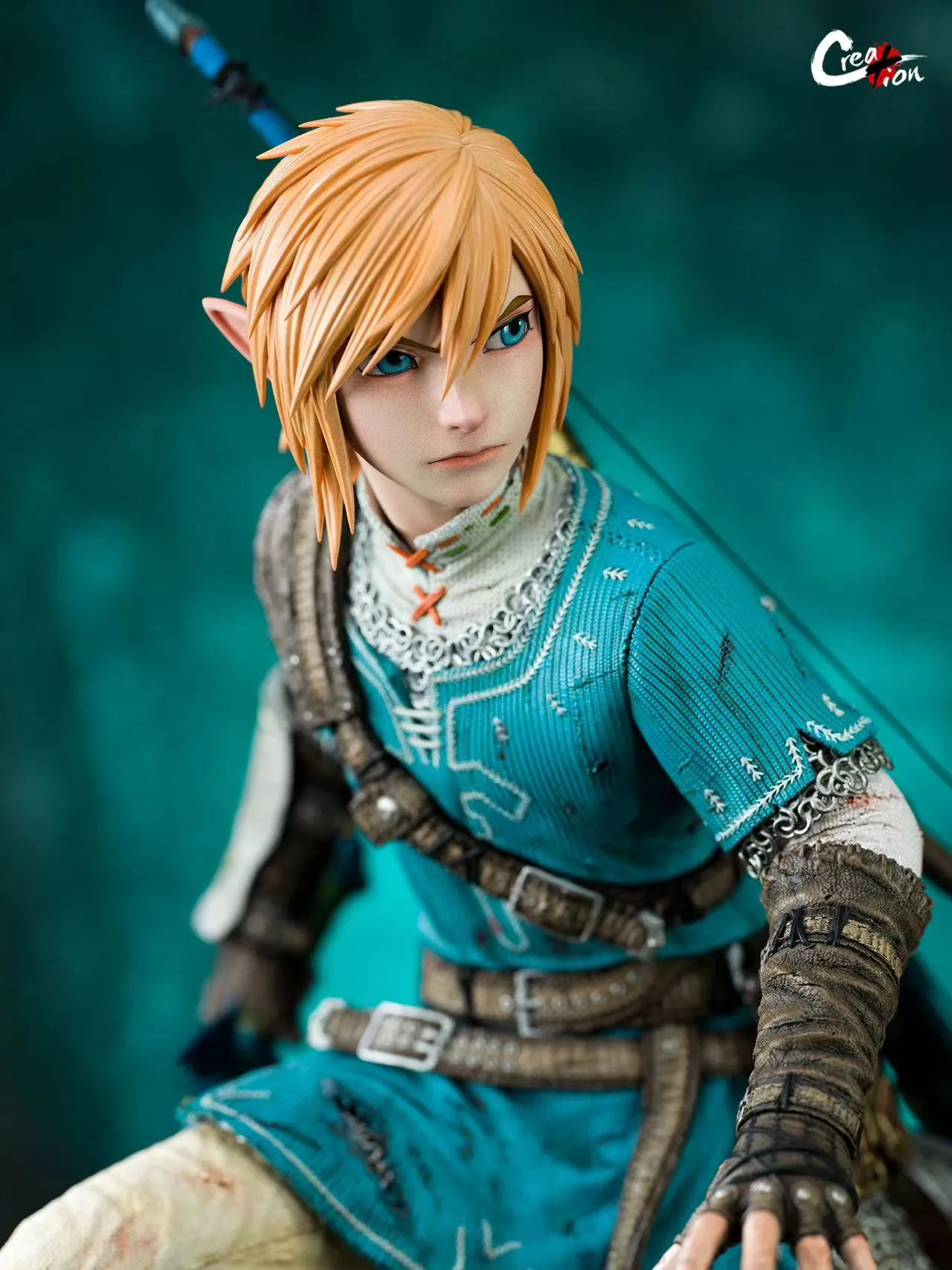 This 1/4 scale Link statue stands 47 cm tall and is made in a completely realistic style that differs from the three-dimensional rendering in the game. The exquisite and richly detailed sculpture is a feast for the eyes and the texture is expressed with great finesse.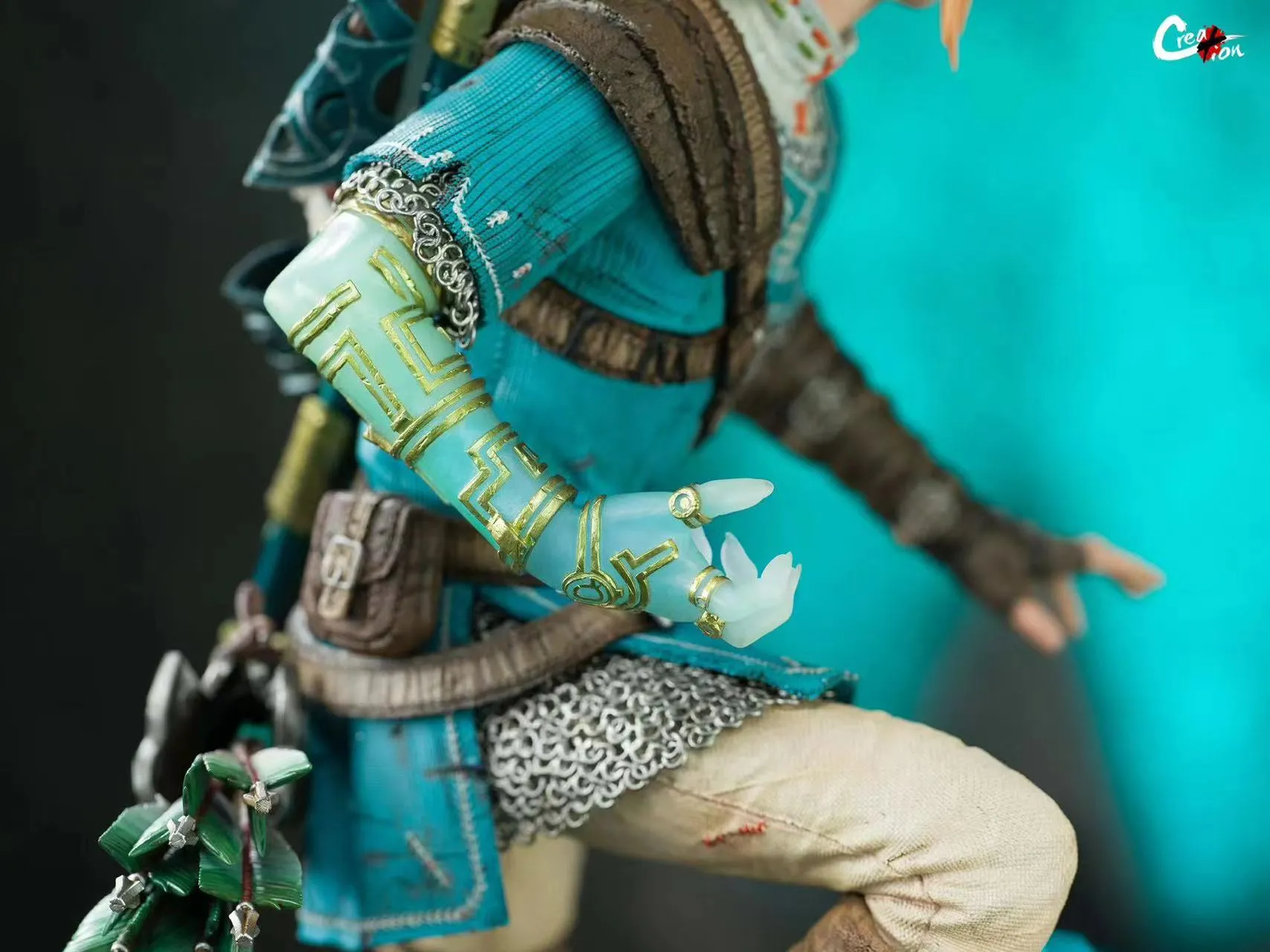 Link's sea-blue outfit and pants are covered in battle scars and the details of the wounds and blood seeping through the fabric can be seen. The sturdy chainmail beneath his tunic is visible through the sleeves, hem, and holes. The rough fabric texture of the clothes, the leather creases on the belt, and even the pattern of the thread on the clothes are all meticulously represented, which are not seen in the game but created by Creation-Studio.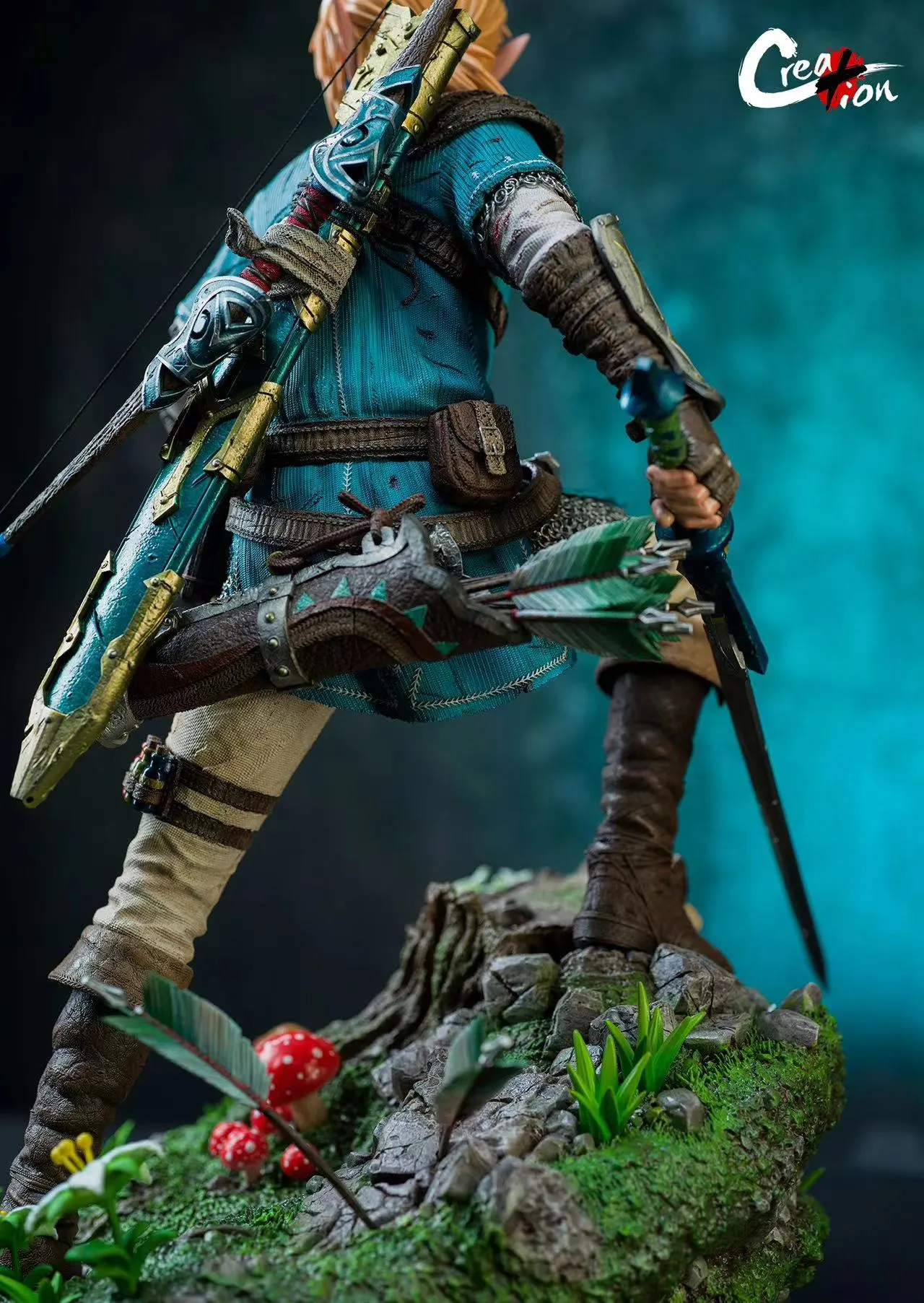 Both the clothing and the weapons and equipment are full of details that can make people stare for a long time!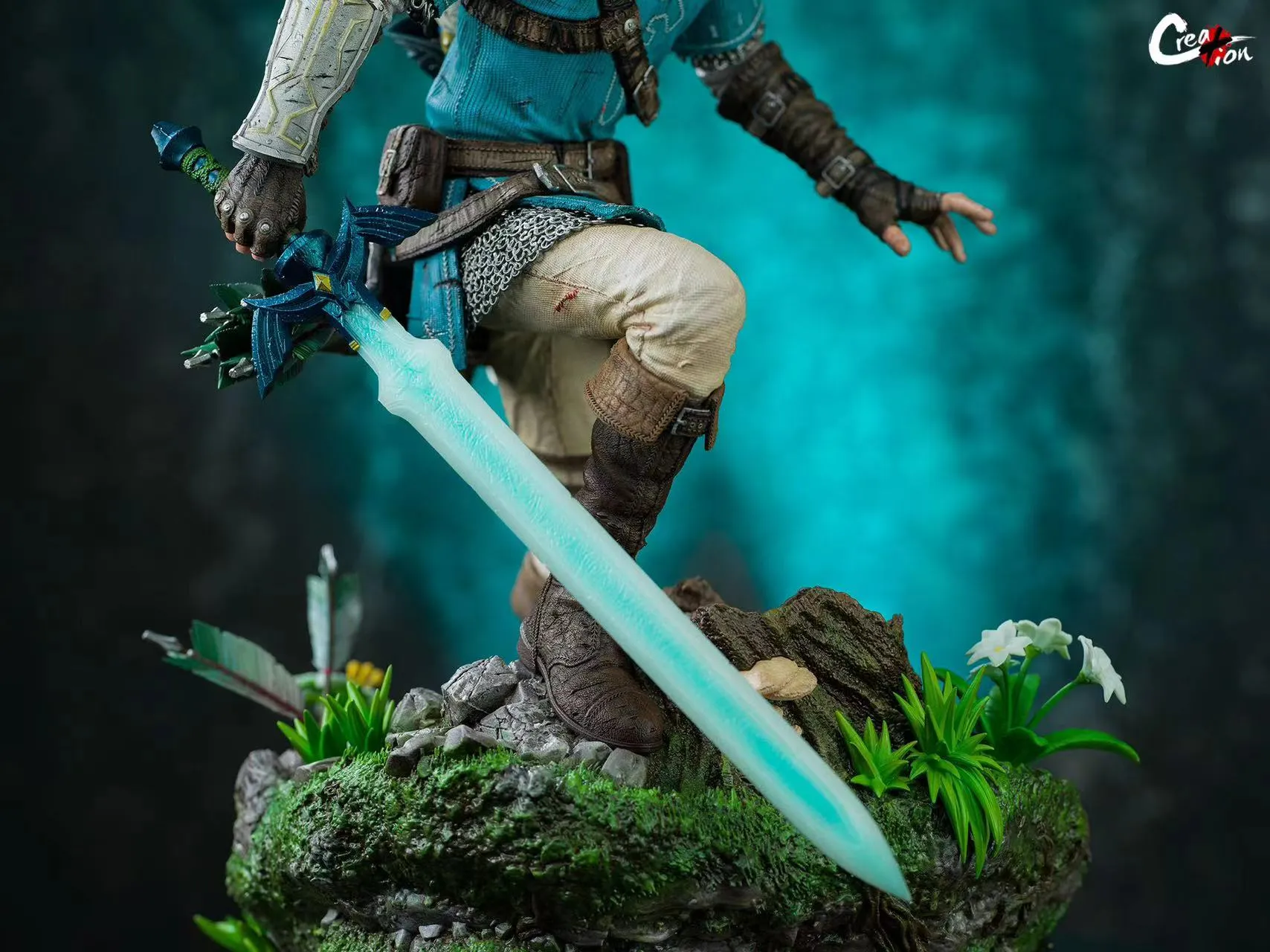 The standard edition of Link comes with a realistic head sculpt in CG style, with exquisite and three-dimensional features. The frowning expression and sharp eyes are very impressive. There is also a small scar on the nose, which matches the damaged clothing perfectly.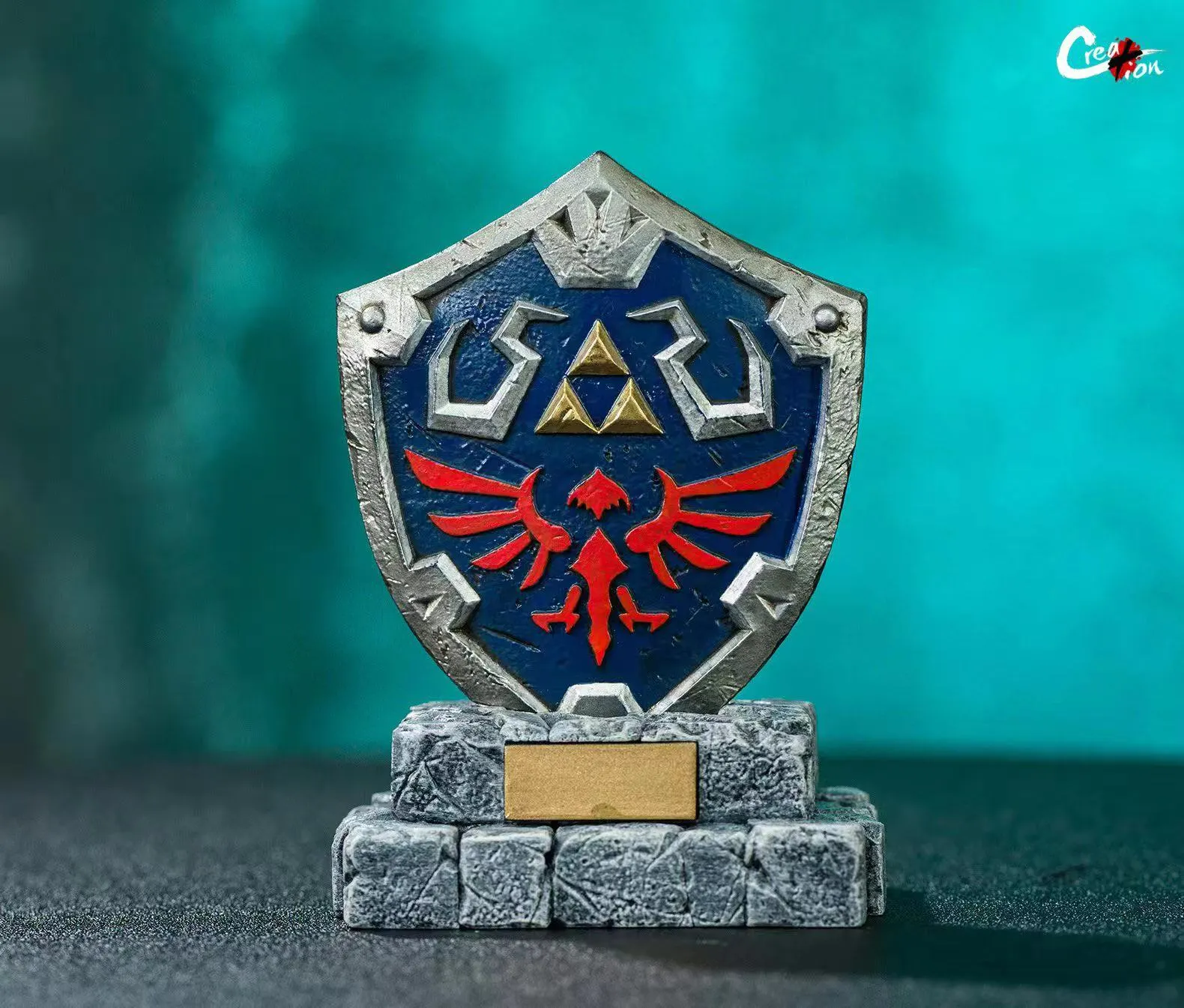 In addition to the realistic head sculpt, the deluxe edition also includes a game head sculpt and a cartoon head sculpt, each with one head sculpt, for a total of three interchangeable head sculpts (the cartoon head sculpt has not yet been released).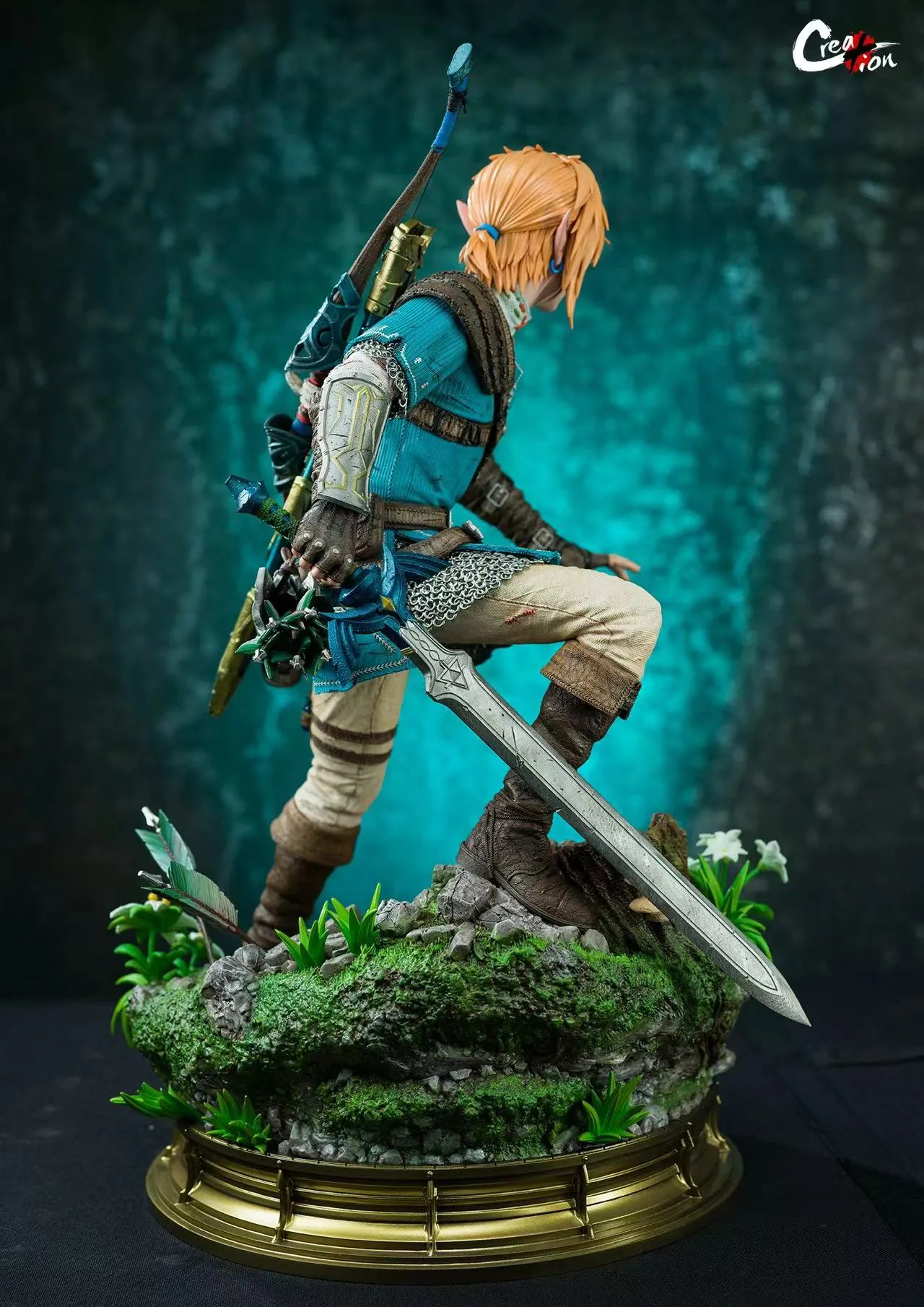 On the Master Sword held in Link's hand, one can also see the details of scratches and scars, which reminds people of the countless days and nights of fighting on the Hyrule continent.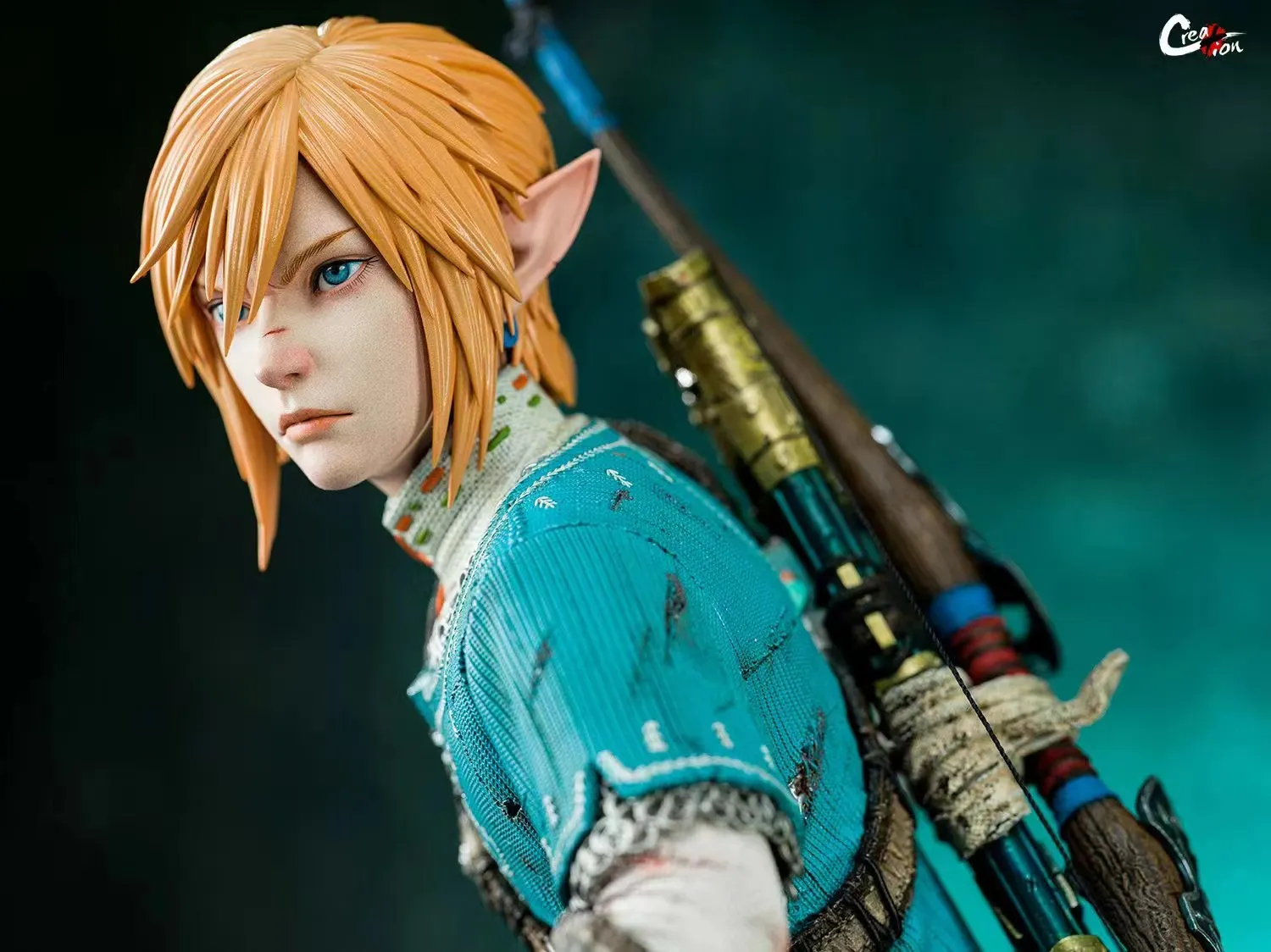 The deluxe edition also includes a replacement sword body for the Master Sword with a glow-in-the-dark coating. The beautiful blue light emitted by the sword in dark environments is very striking.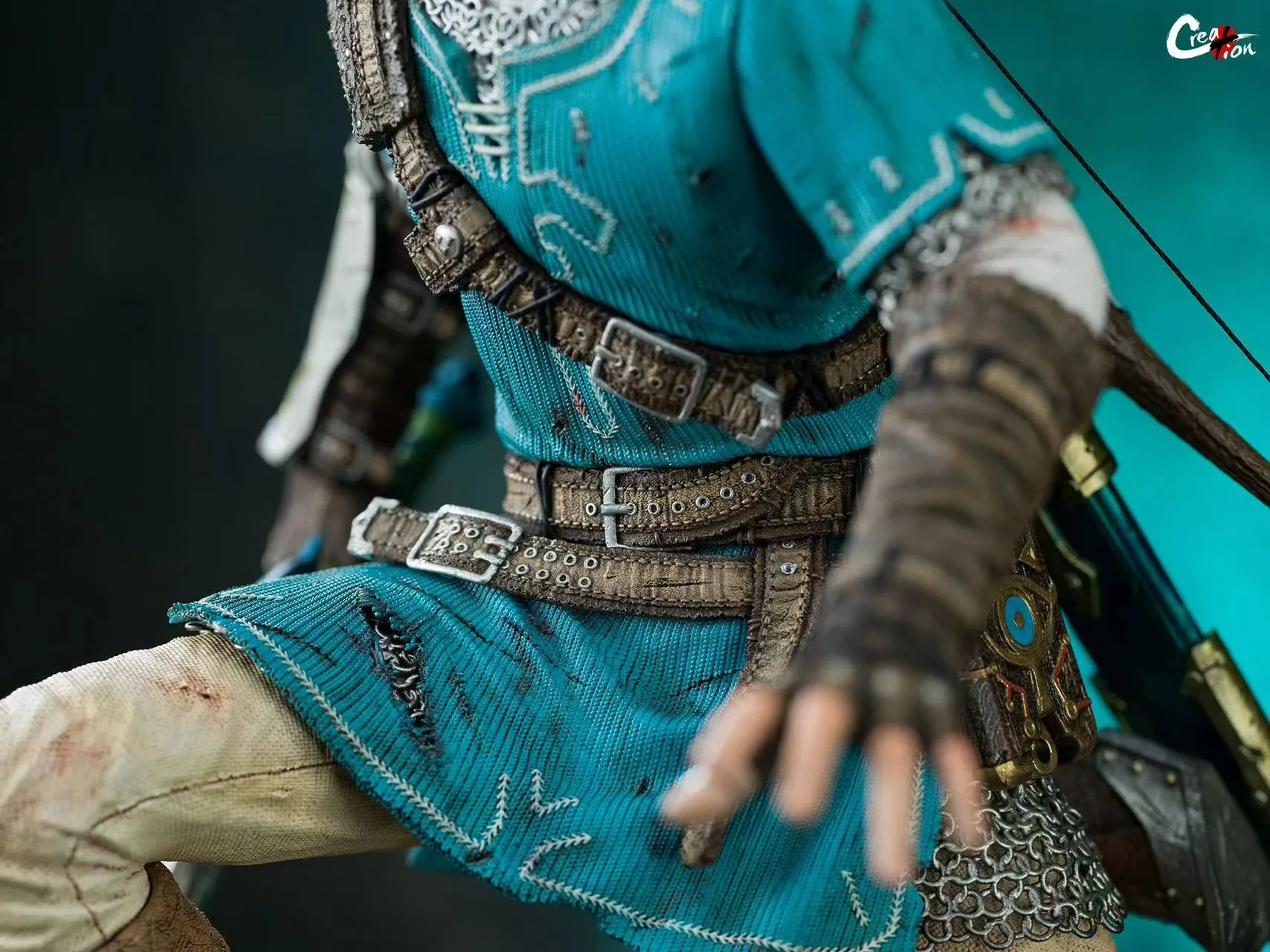 The deluxe edition of Link also comes with a mysterious glowing arm replacement piece that can be switched with the right arm. I feel that it is worth the investment to get the deluxe edition!
Both of the other versions come with a special Hylian Shield, but unfortunately, it seems that it cannot be equipped on Link's body and can only be displayed separately.
Product Details:
Creation-Studios
Resin + PU
1/4 Scale
H47 * W37 * D27cm Estimated
Limited to 199pcs
Shipping Date:Q1 (March) 2024 Estimated
Standard Ver. : Character with Realistic Head Carving + Special Bonus Hylian Shield.
Deluxe Ver. : Standard Ver. + Exchangeable Luminous Arm + Exchangeable Luminous Master Sword Body + TWO Exchangeable Head Carving (Anime Ver. & Game Ver.) + Base for Head Carving.
The Exchangeable Arm and The Exchangeable Master Sword Body were made of Glow-in-the-dark material.