Urawa Hanako – ZhuJin Studio
Urawa Hanako – ZhuJin Studio: Uruwa Hanako is a character from the popular game, Blue Archive.  She is a member of the Supplementary Lessons Department and is an assault rifle wielder.  ZhuJin Studios, the maker of this figure, has the character created wearing a swimsuit and in a rather interesting design.  Let's take a look at the figure!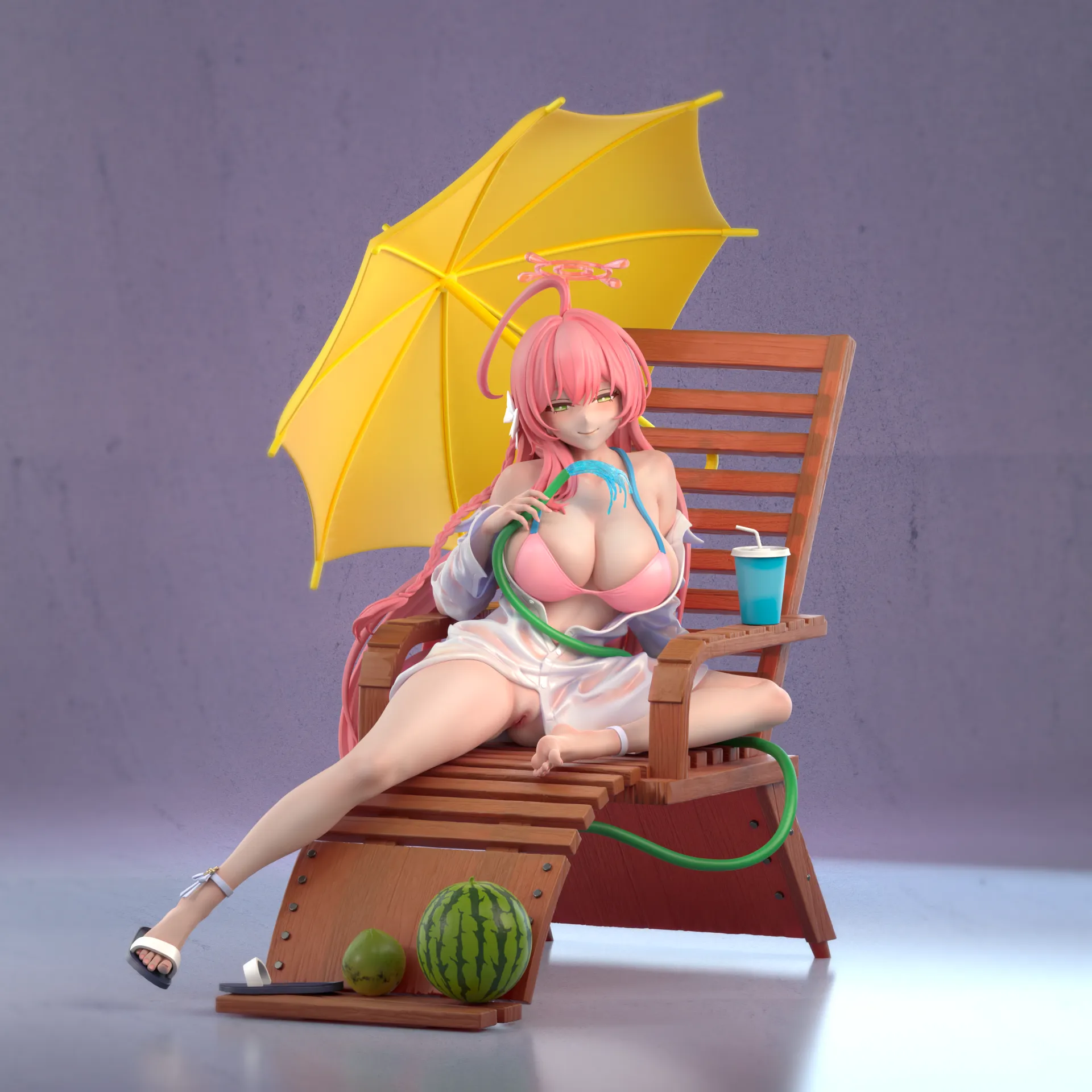 Regarding the main body, it is relatively faithful, whether it's the body proportions or muscle definition; everything has been done meticulously.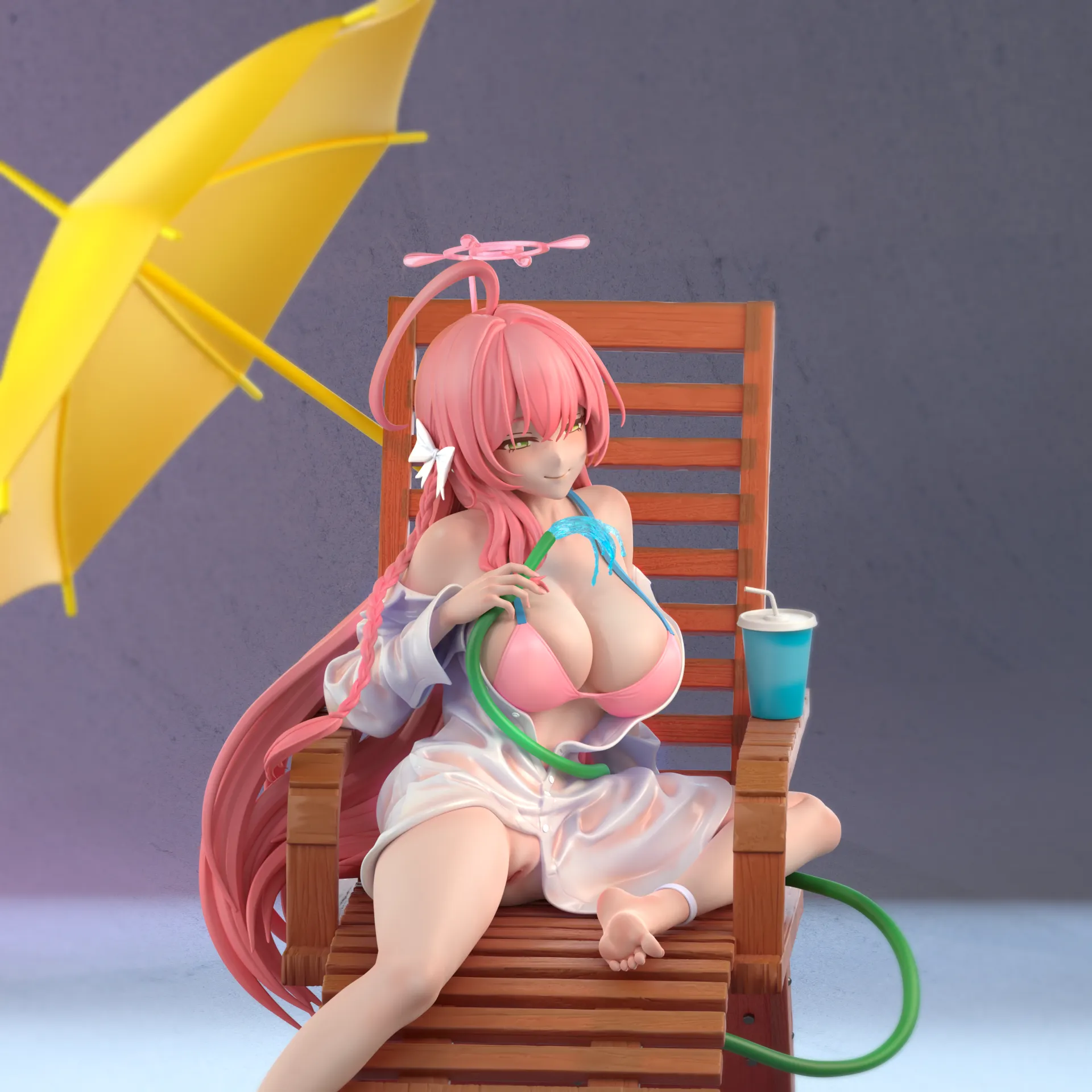 Facial details, including the hairstyle, follow the game's design very well. The layers and sharpness of the hairstyle are also done excellently, and the waterline modeling is still there.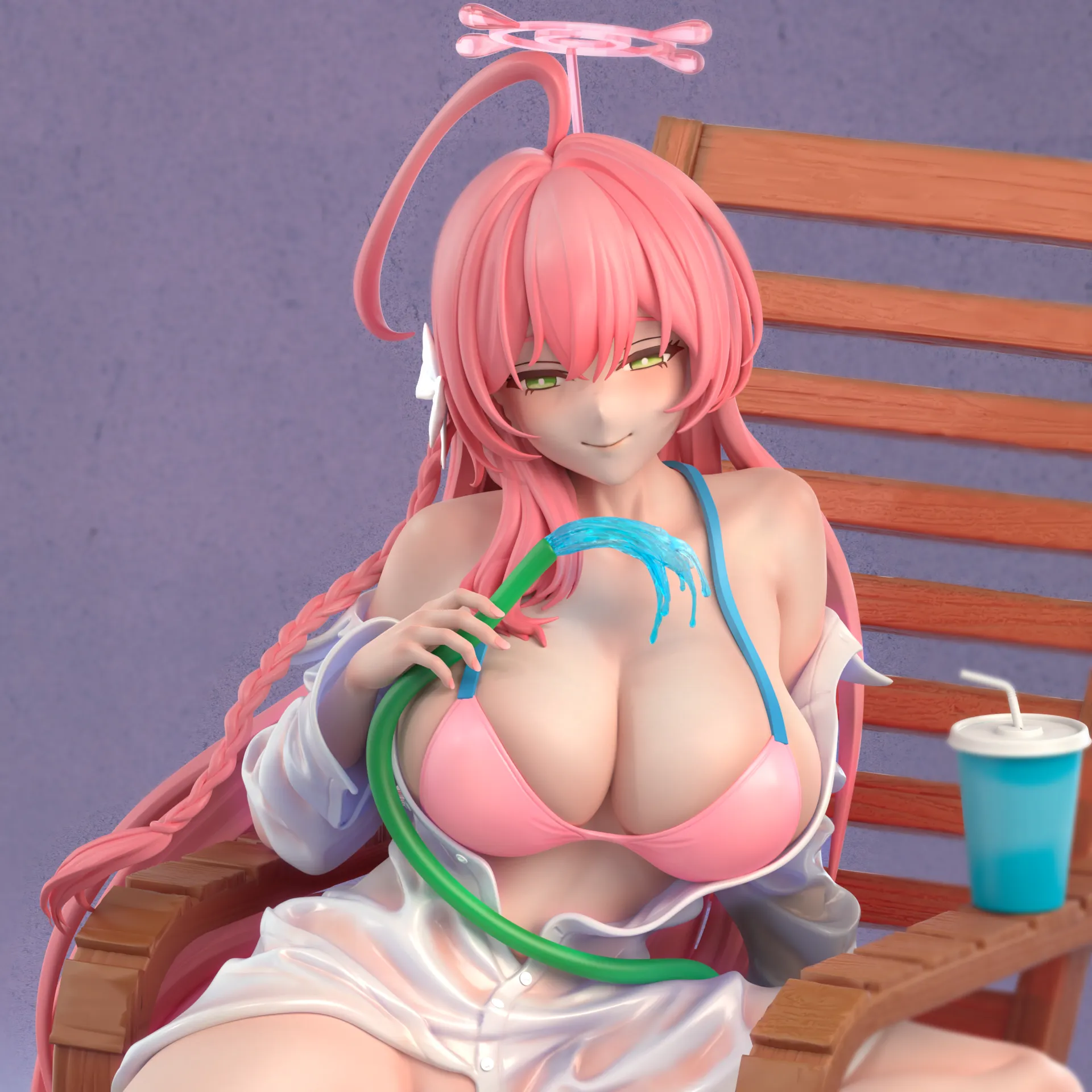 Some shading has been applied to the knee area, and both color and texture have been carefully considered to create such a realistic feel.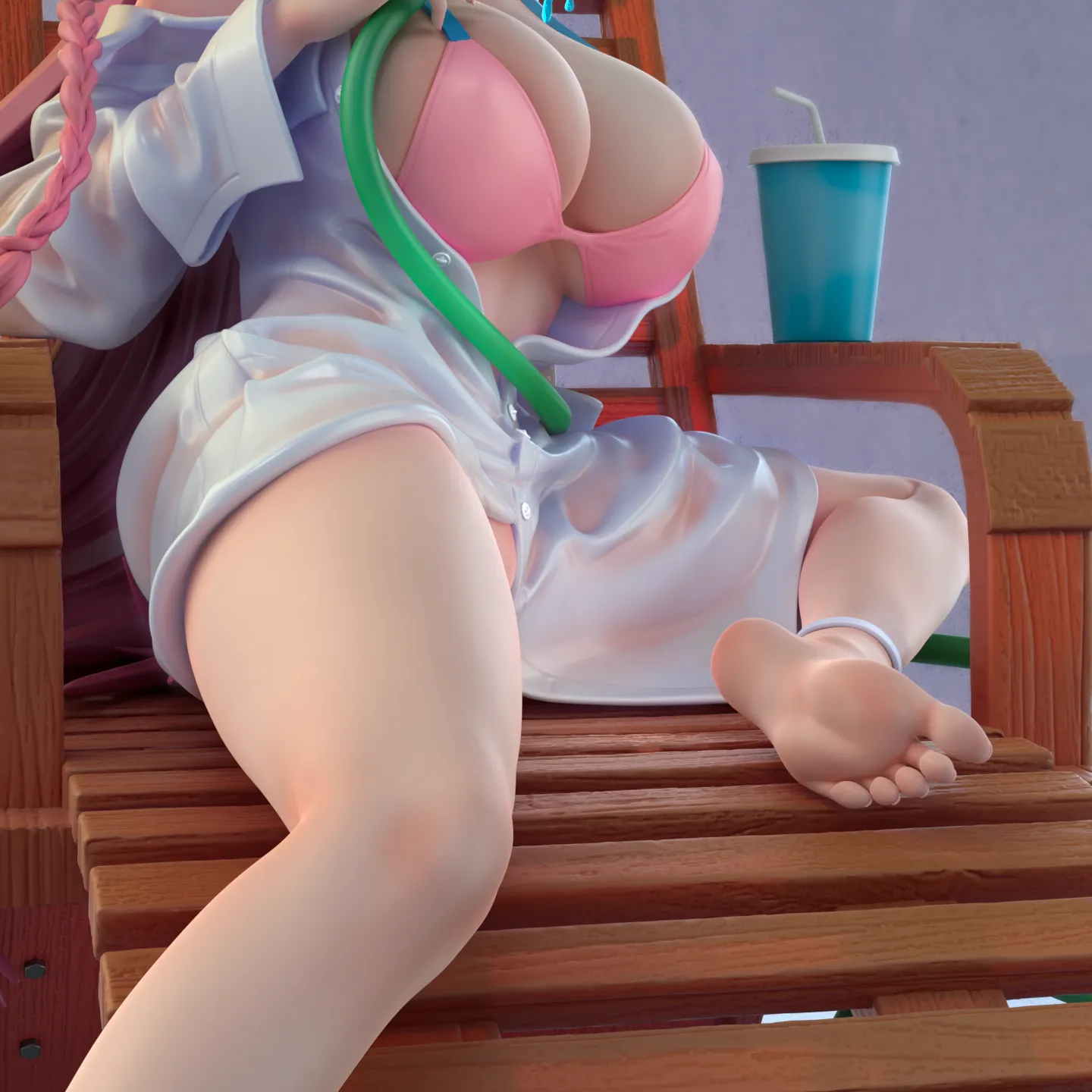 The pink hair that catches your eye has been painted with a gradient. Her bright, expressive eyes, and the shading on her skin tone, all look quite impressive, as if the surging waves are about to burst forth.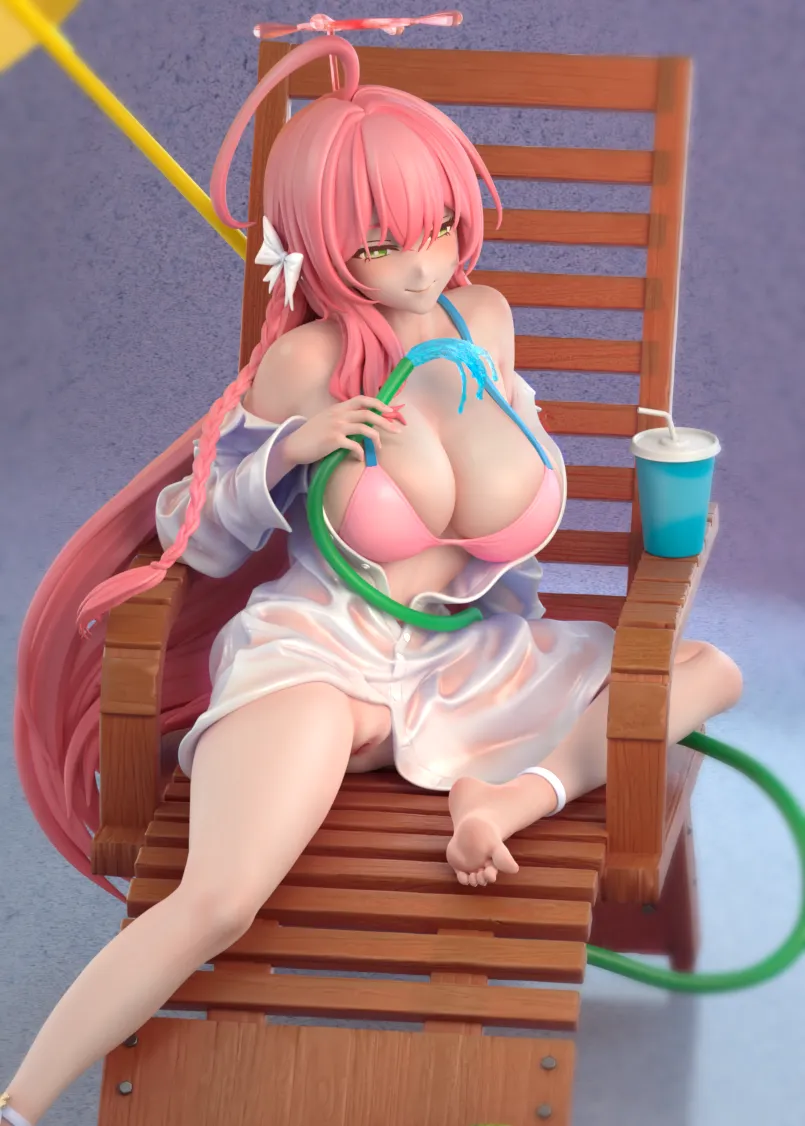 Charming eyes, a petite mouth, and rosy cheeks make her facial features appear very dynamic. Some shading has also been applied here to enhance the three-dimensional effect.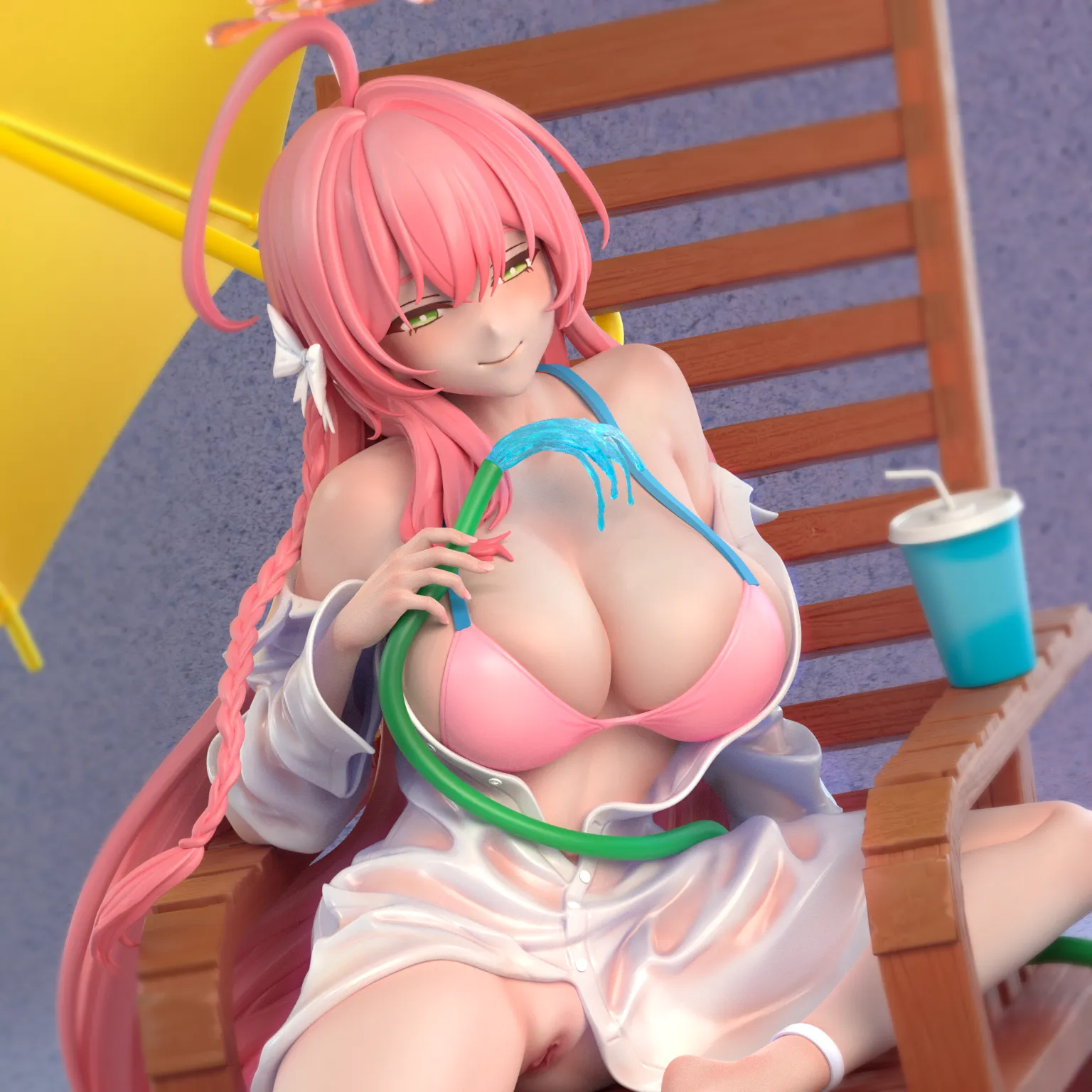 Overall it captures Uruwa Hanako's alluring charm in a swimsuit from the Azure Lane series. The modeling and painting are excellently executed.  Fans of Blue Archive may want to keep their eyes on this figure!