Weather Trio – PPAP Studio
Weather Trio – PPAP Studio: PPAP Pokémon Series has released a special edition called "Legendary Weather Trio: Groudon + Kyogre + Rayquaza" where all three legendary Pokémon are gathered together. The statue stands at an impressive height of 36 centimeters and features a striking and stylish design with vibrant colors. With its illuminating scene design, it's safe to say that the Fengyuan Trio stands out as one of the most visually appealing works in the PPAP collection.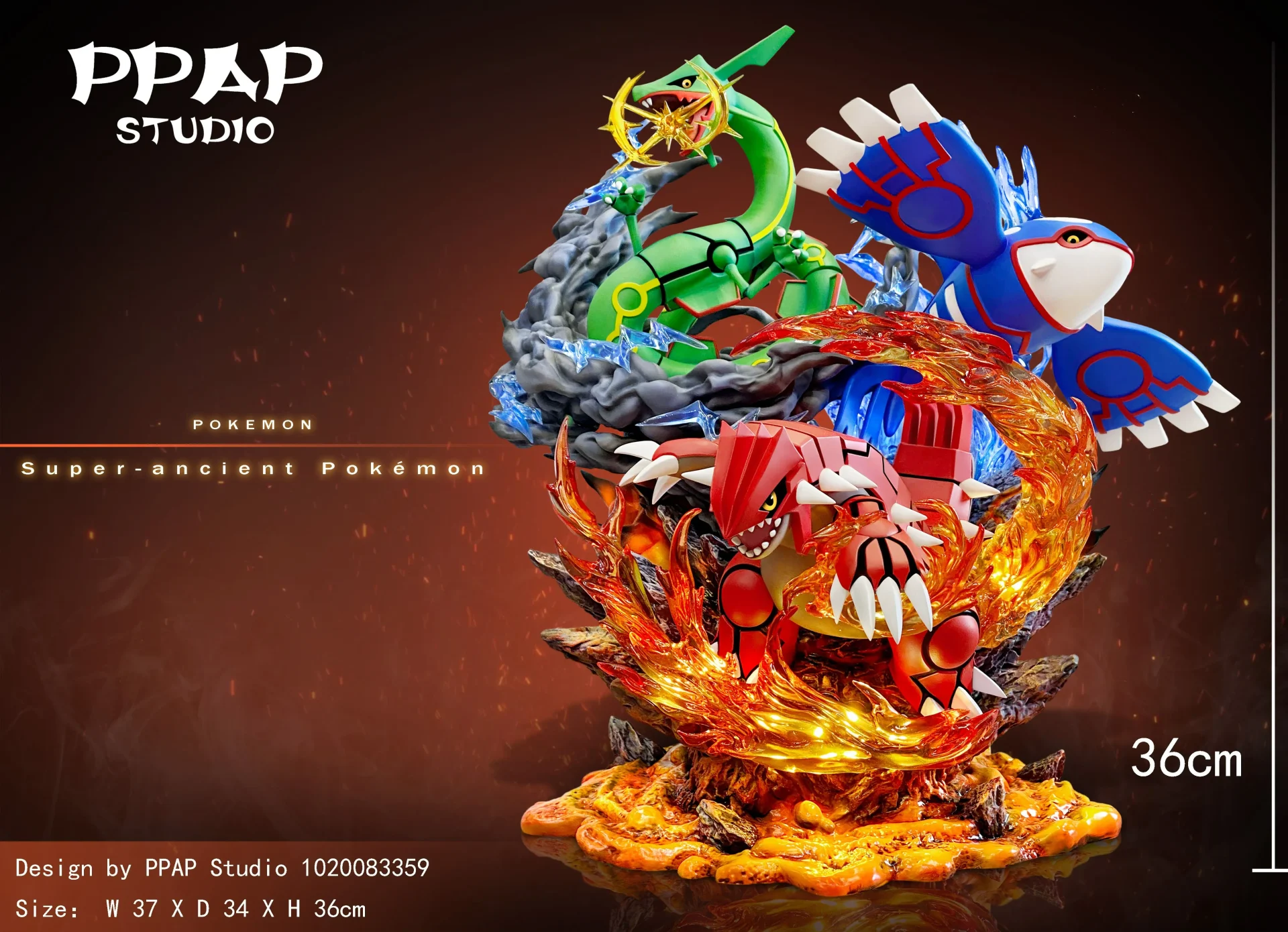 While Groudon may not be able to fly like the other legendary Pokémon, this PPAP edition not only gives it a prominent position among the land-dwelling deities but also features a glowing effect from the flowing magma flames on its platform. It can be considered the highlight of this land, sea, and sky collection.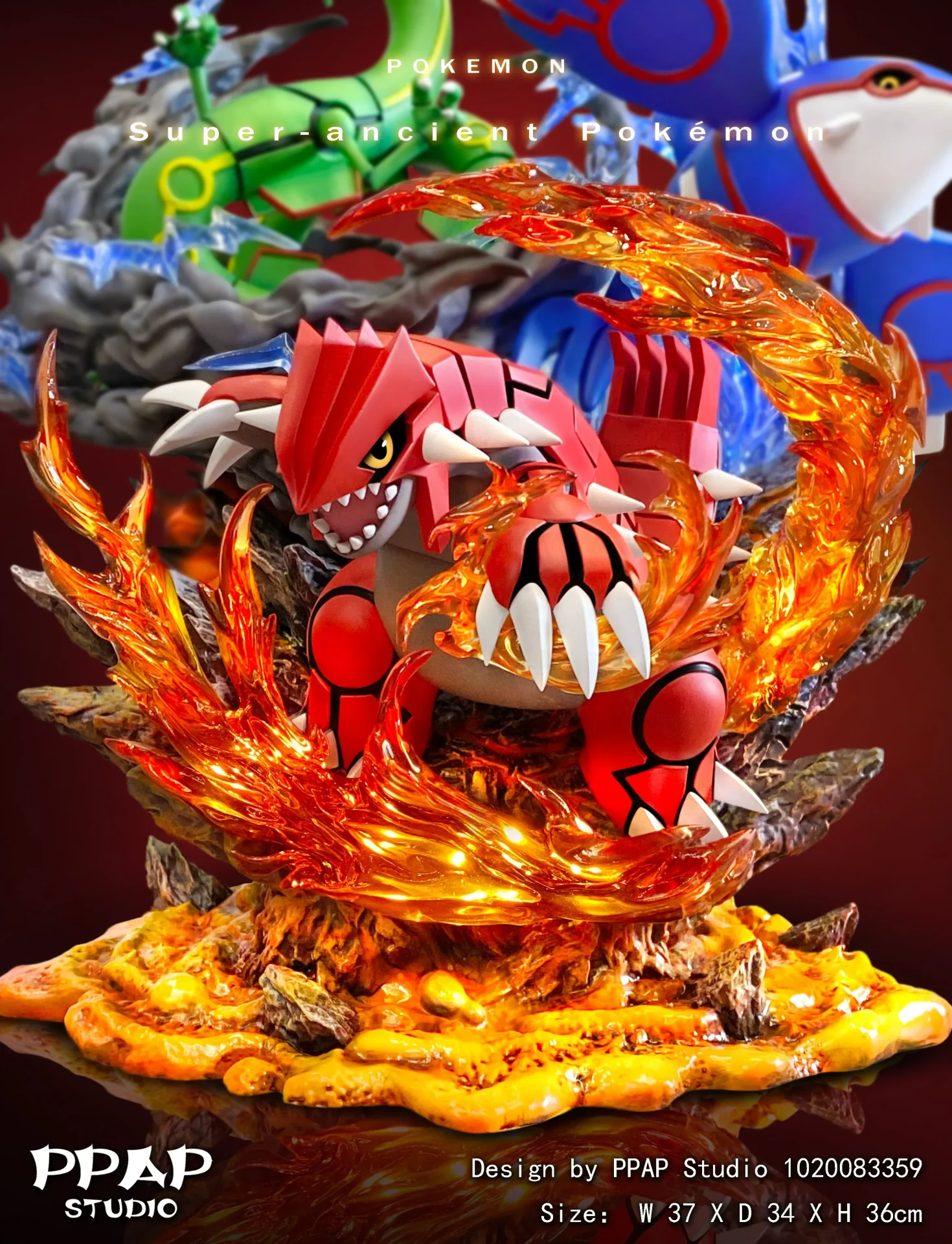 Kyogre, supported by crashing waves, showcases a cool wing-spread pose and a majestic expression that overlooks the earth, emanating a sense of power akin to the weather-controlling gods seen in animations.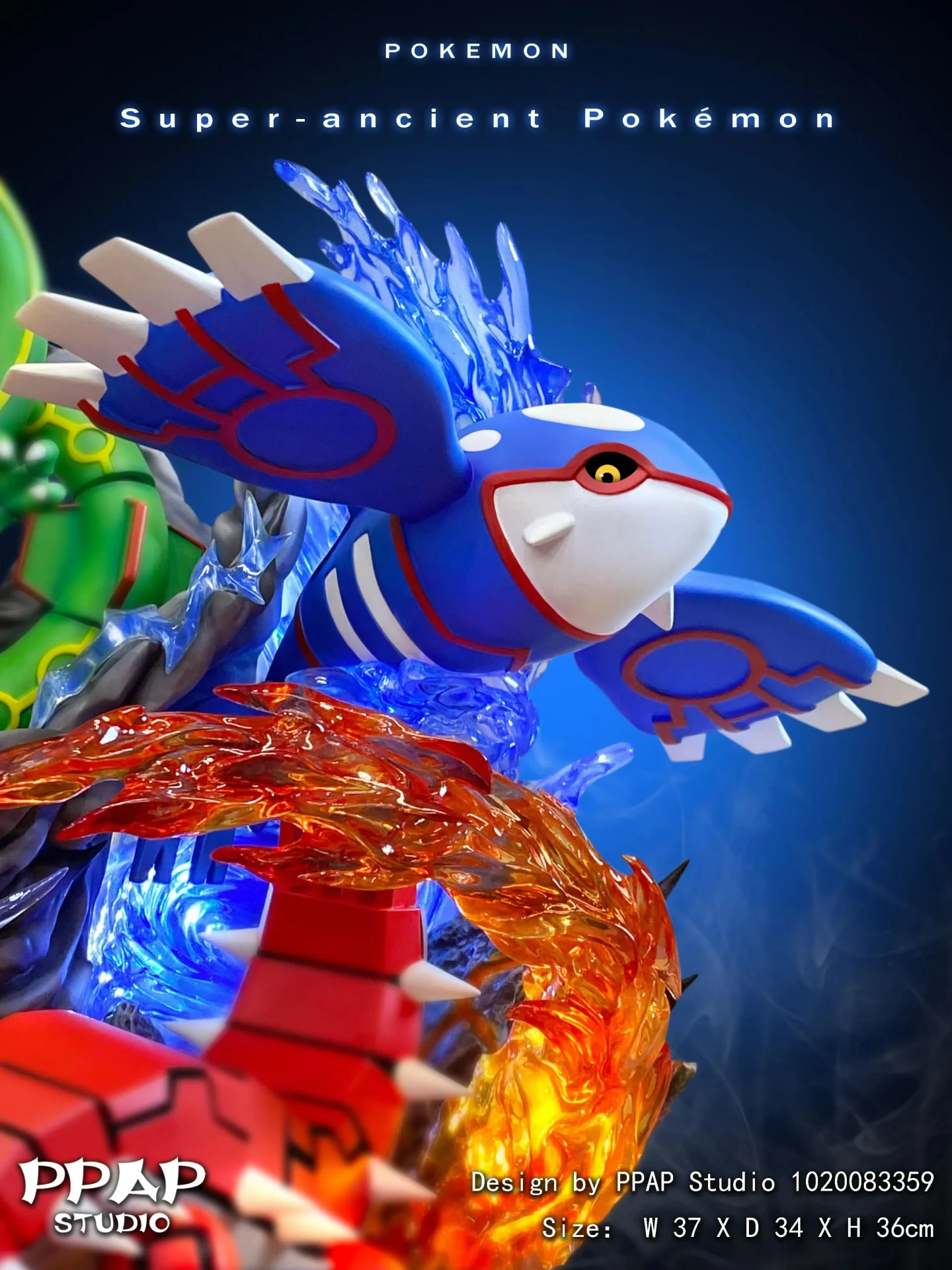 Rayquaza, the ruler of the skies, appears amidst thunderstorms and dark clouds, with its mouth gathering energy for an imminent attack. Its menacing and fierce form is truly exceptional.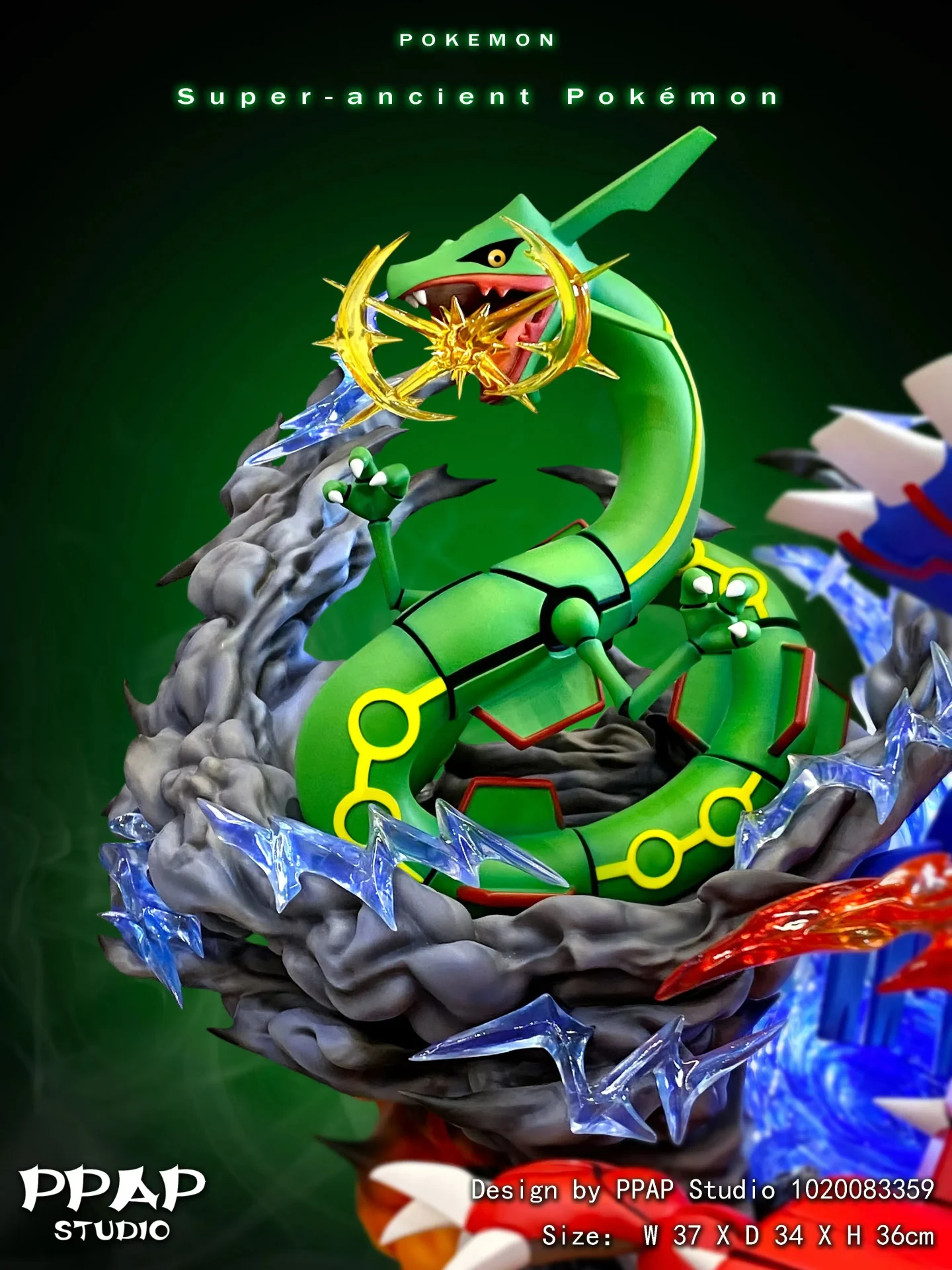 The "Legendary Weather Trio" from the PPAP Pokémon Series stands at a height of 36 centimeters and is limited to 166 pieces.  For those that are fans of these Pokémon, act quick, as this will surely be a hot seller!