Yae Miko – ABsinthe Studios
Yae Miko – ABsinthe Studios: ABsinthe has opened pre-orders for a statue of  Yae Miko" from the game "Genshin Impact." It comes in two versions: the classic outfit with a dynamic and jumping pose, and a slightly sexy version with a revealing outfit. The designs of the two versions are completely different, making them seem like two distinct products!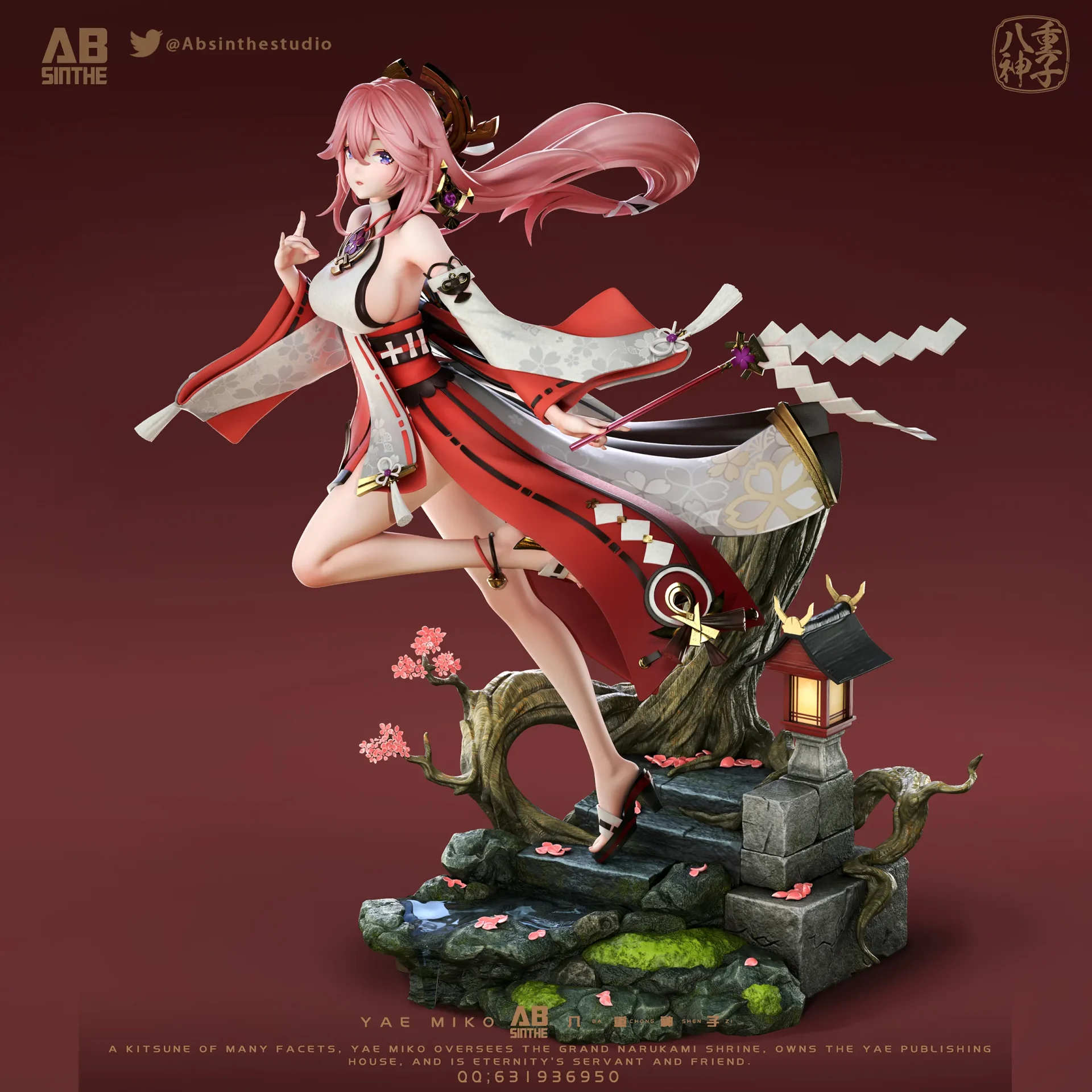 This 1/6 scale  Yae Miko stands at 35 centimeters tall. The classic version features a dynamic and leaping pose with a platform reminiscent of the in-game scenery. While it may not have removable armor, it stays true to the original design!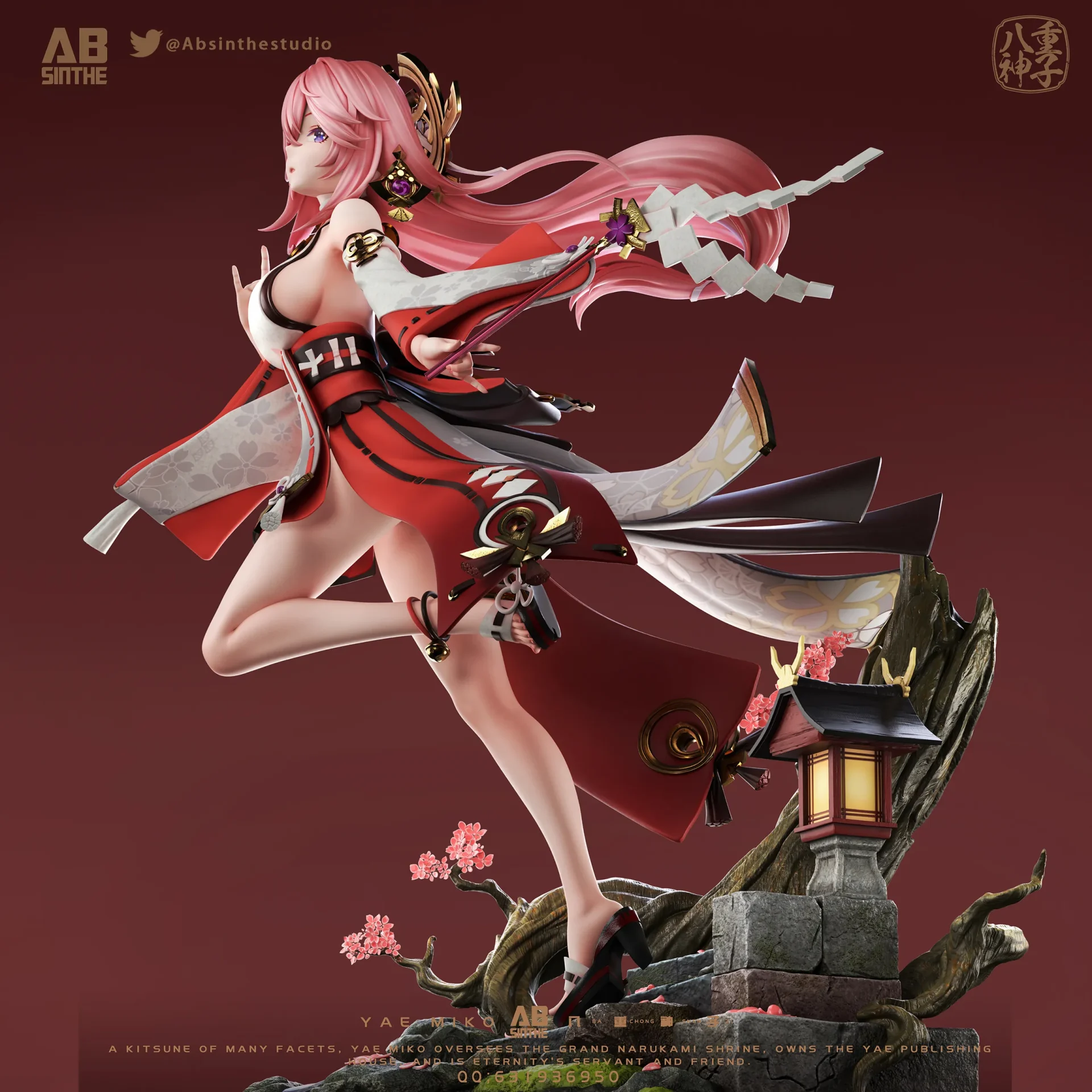 The figure perfectly captures the graceful and flowing style of the charming shrine maiden outfit, with well-defined curves and a sense of weight. From the side, you can see the smooth and fair skin spilling out.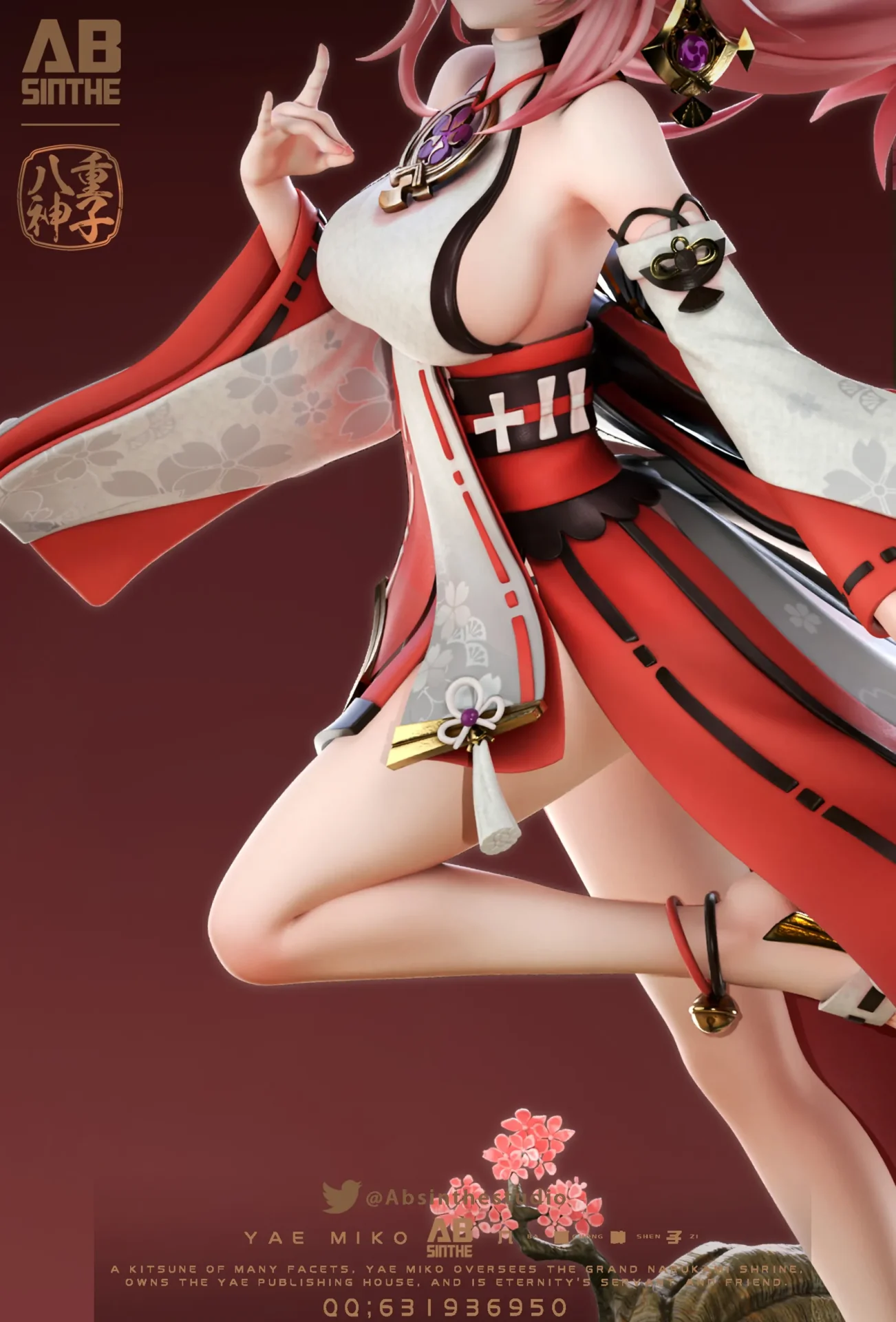 Her slightly hesitant expression and lively eyes also add to her charm! ABsinthe has crafted the head sculpt with great care, promising an excellent final result.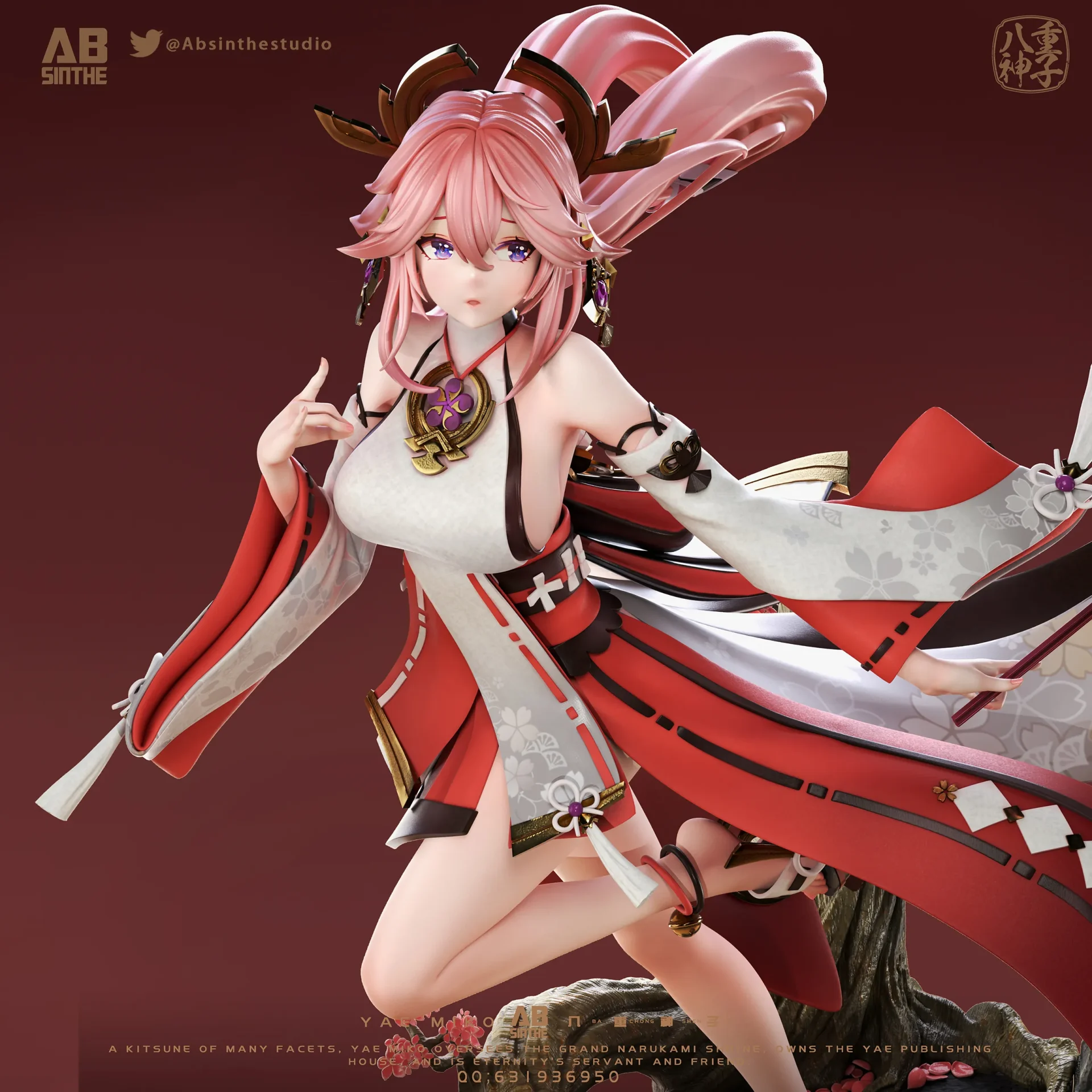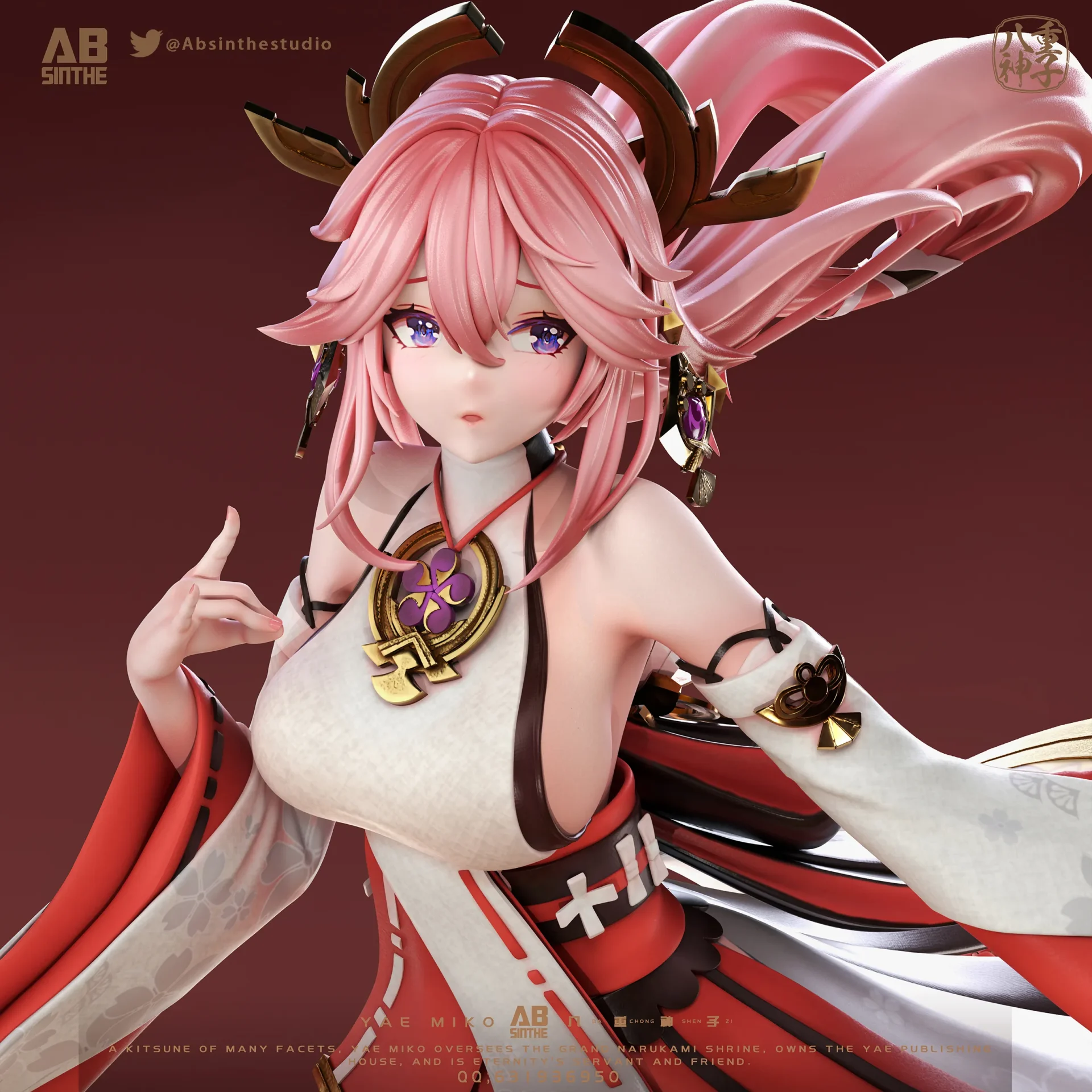 From the back, the girl's light pink flowing hair creates a perfect scene. Her slender and beautiful legs are also quite tempting.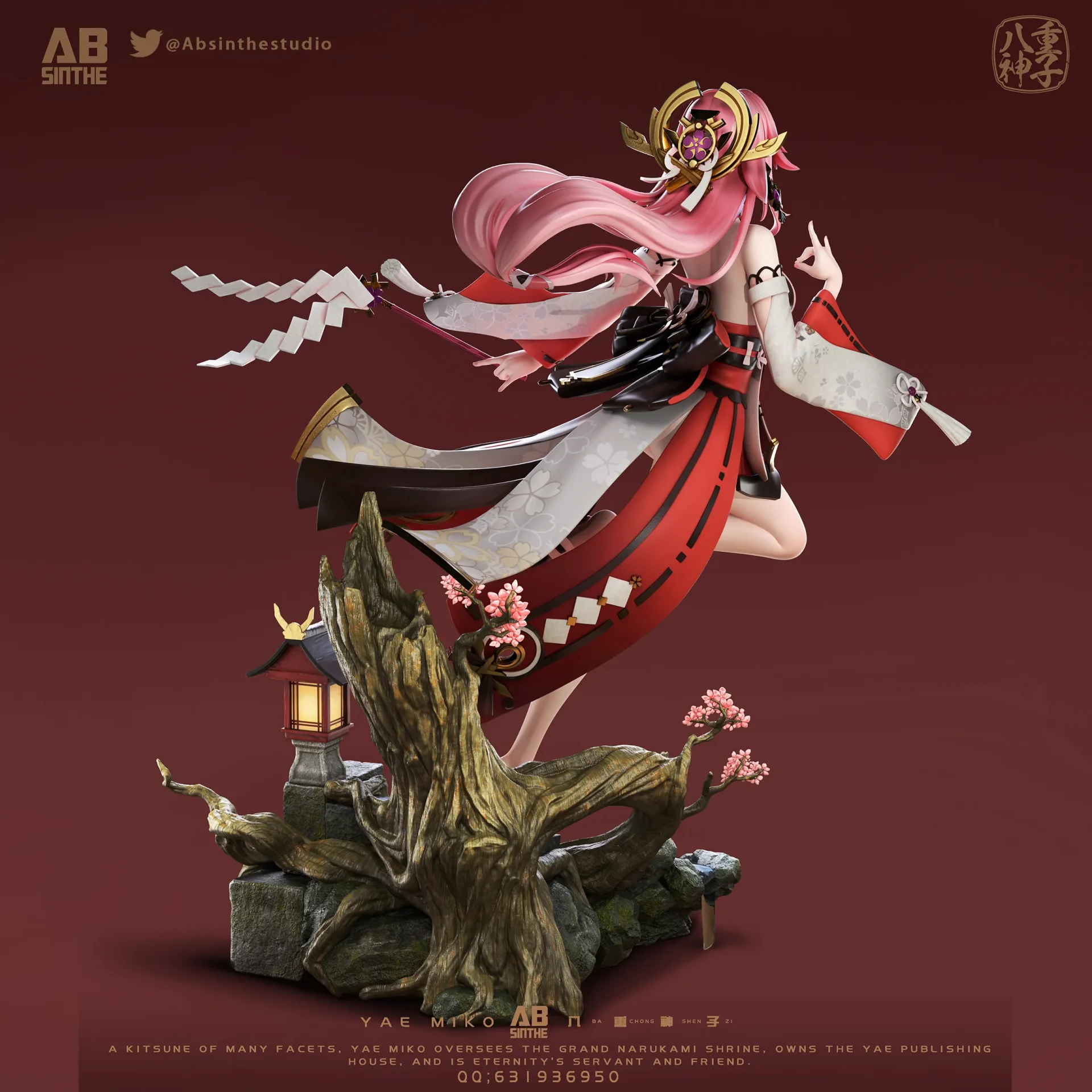 The scene with stone steps, dead trees, street lamps, and flower petals exudes a unique charm, giving a different feeling compared to official products. Whether as a GK (garage kit) or compared to the official merchandise, this design of this Yae Miko is sure to impress!
Apart from the classic version that focuses on authenticity, there's also the fitting version exclusively for gentlemen. Although it's called the fitting version, it looks more like a beautiful lady after a bath, as it doesn't feature any clothing.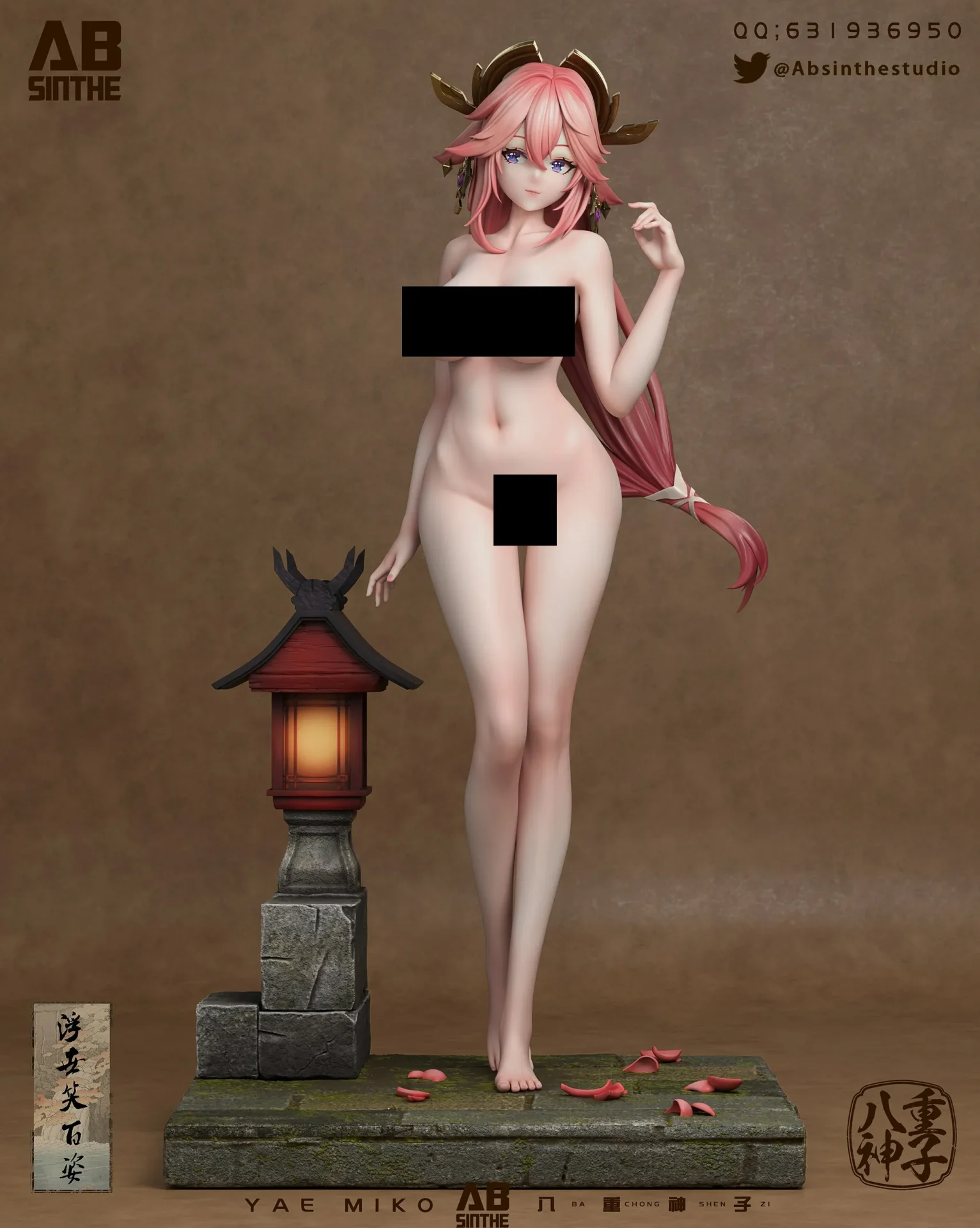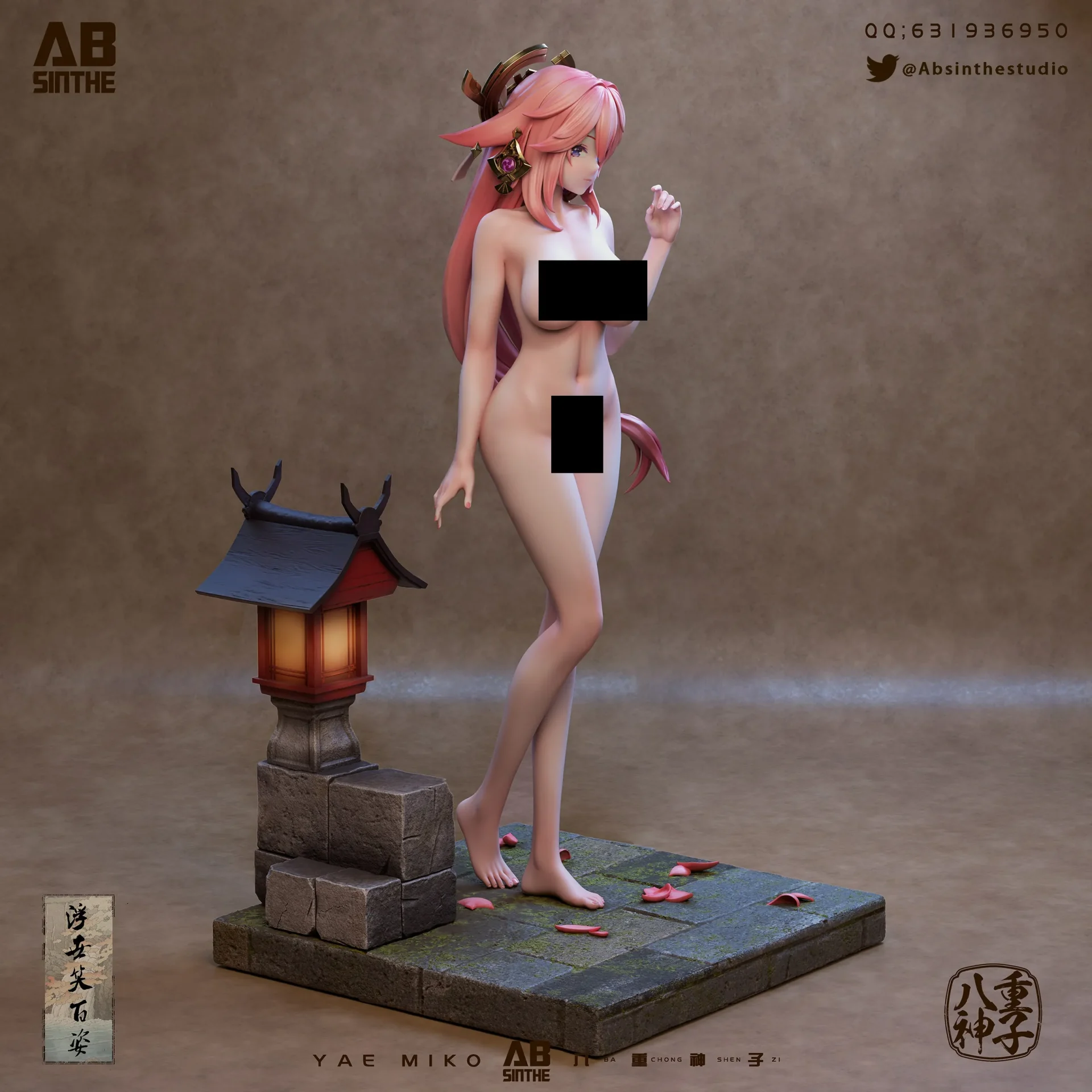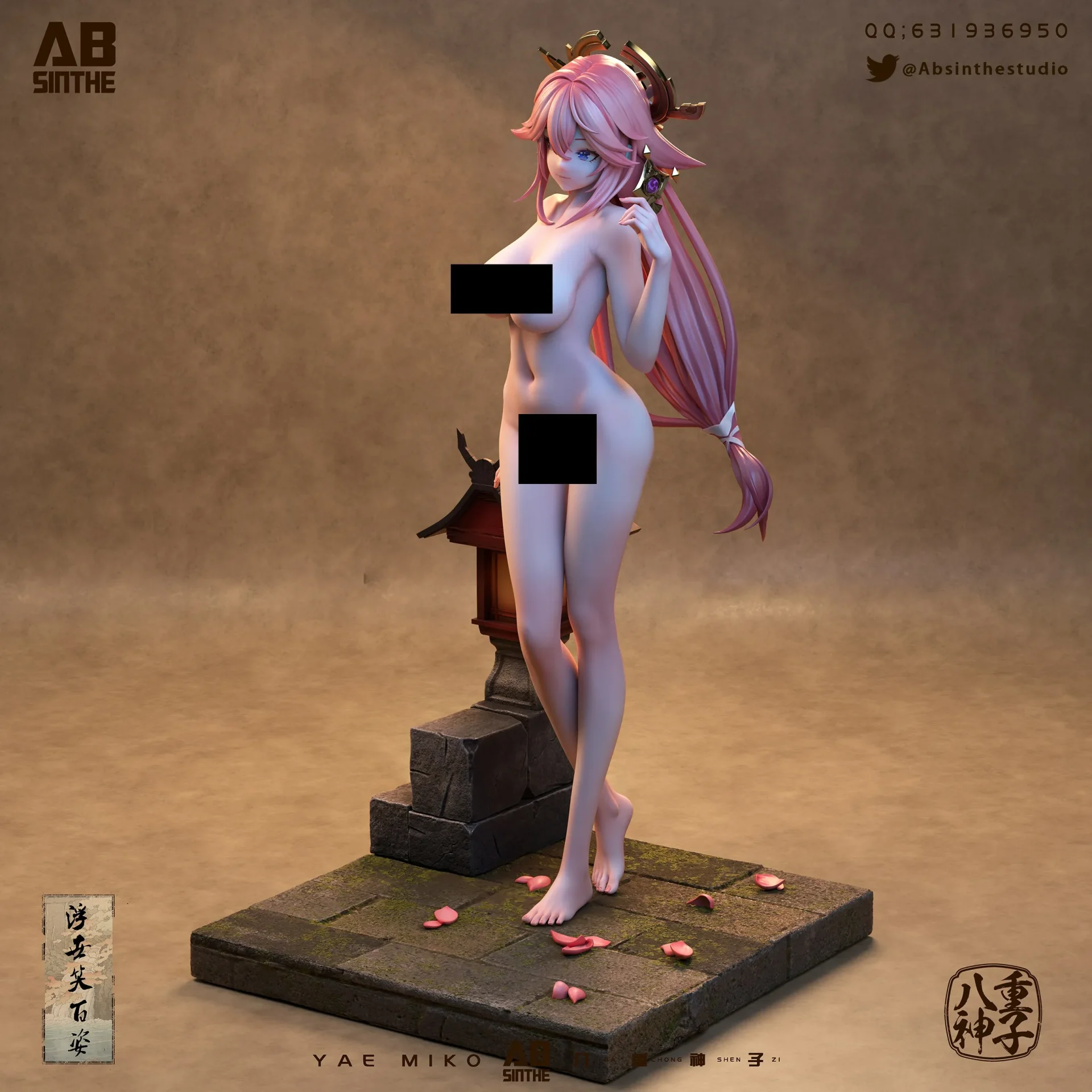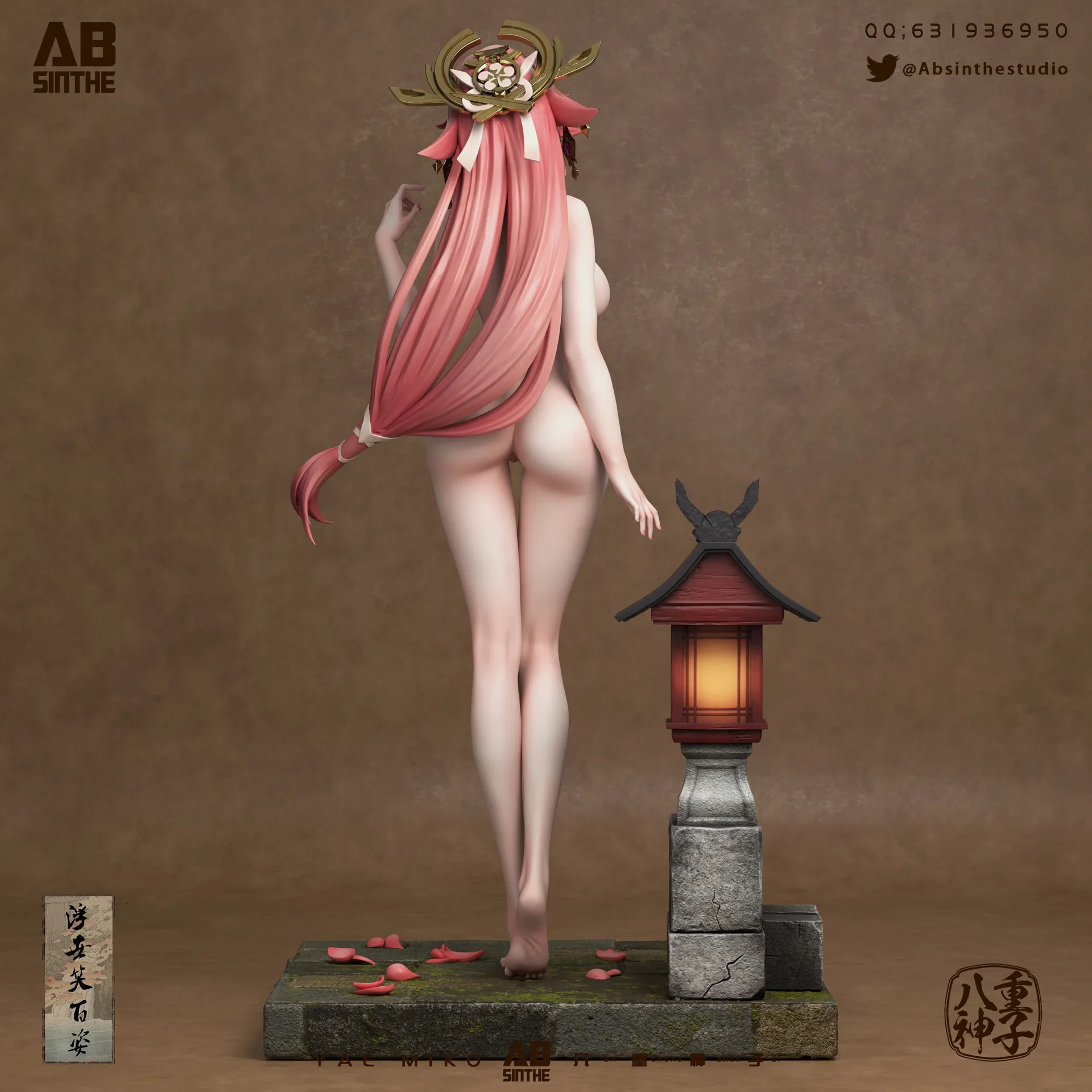 The expression of the sexy is different from the classic one: her eyes are soft, and she wears a gentle smile, giving her a lively and comfortable appearance, perfectly complementing her graceful and curvy body.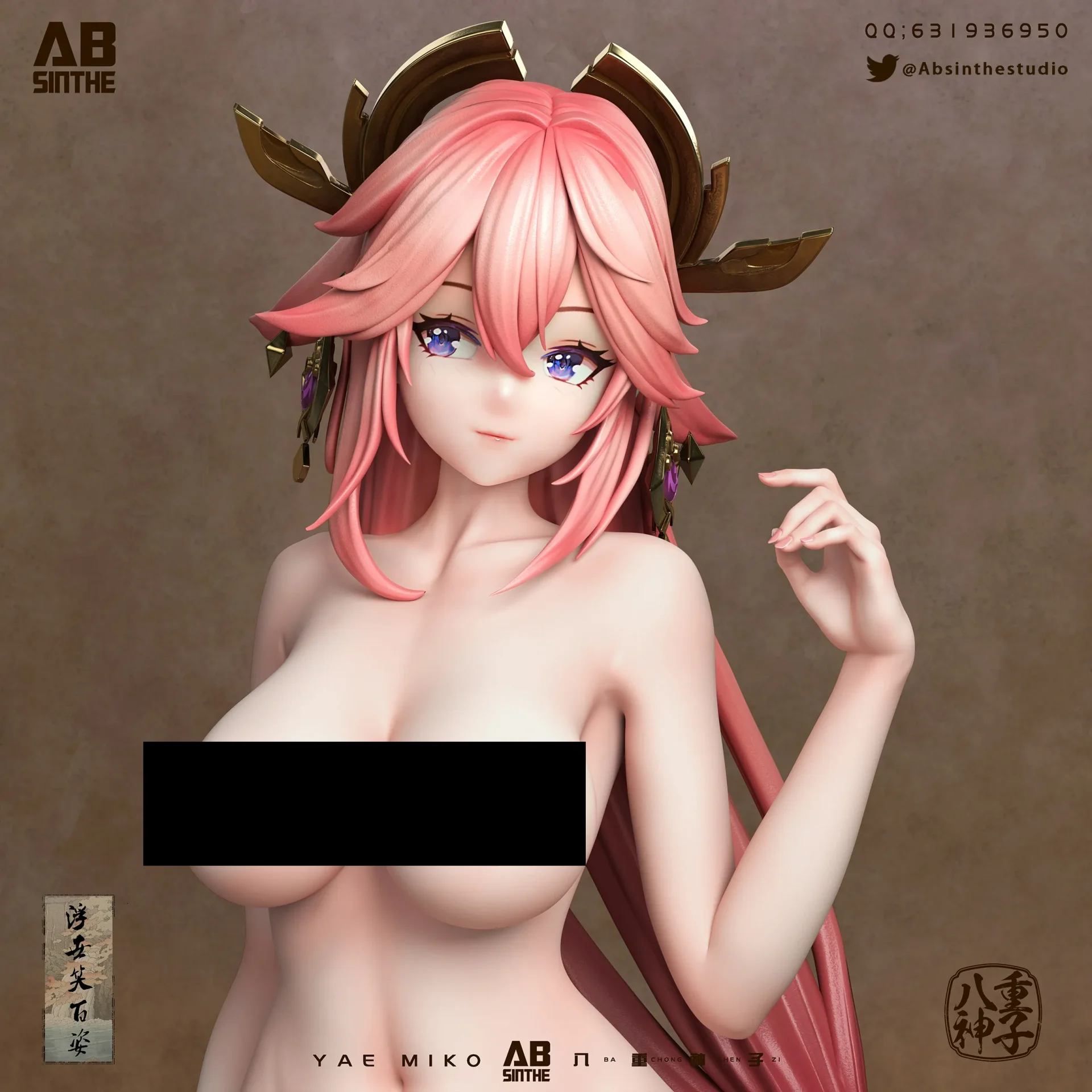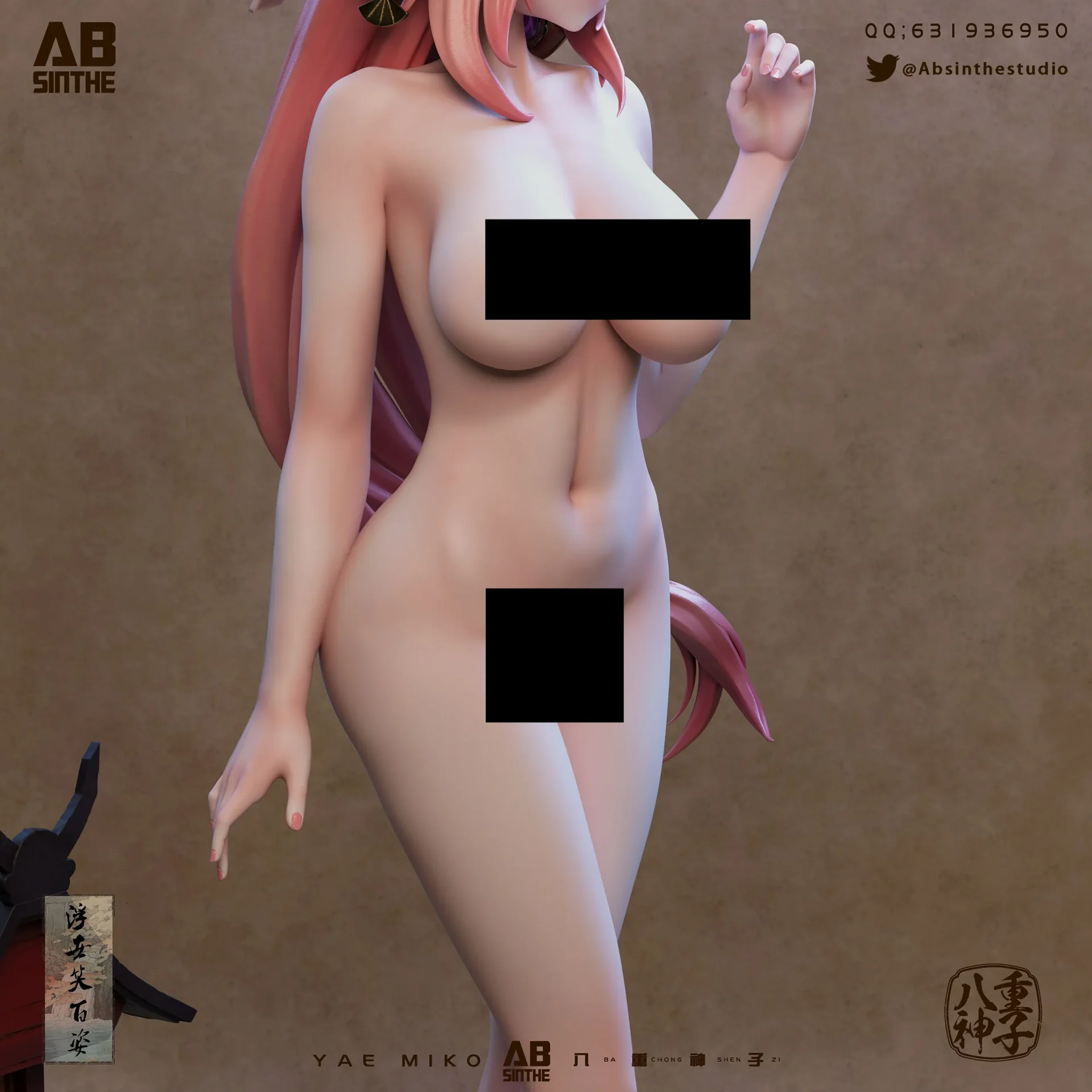 Click here for news on other exciting Genshin Impact products!