Acy Studio – Bayonetta 3
Acy Studio has released a Bayonetta 3 statue with a brand new curly hair style that looks more mature and a costume that is even more magnificent than the previous two generations. Let's have a in-depth look at Acy Studio Bayonetta 3!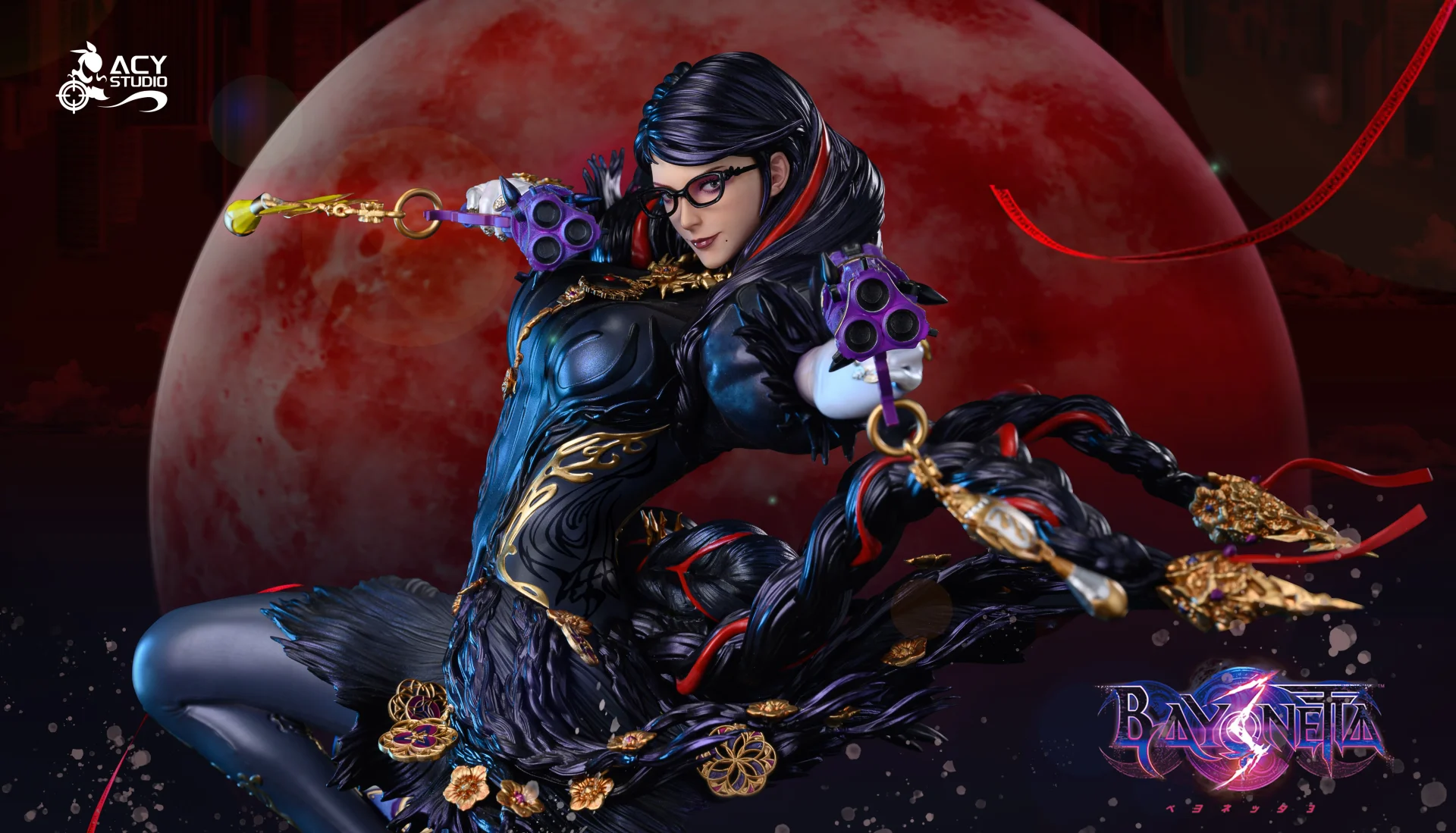 This Bayonetta statue is 1/4 scale, 58cm tall, with Bayonetta standing on one leg, raising her hand to aim and shoot, exuding both coolness and elegance. The flowing curly hair and the richly detailed scenery in the skirt give people a visual feast, reminiscent of the spectacular performance in the game.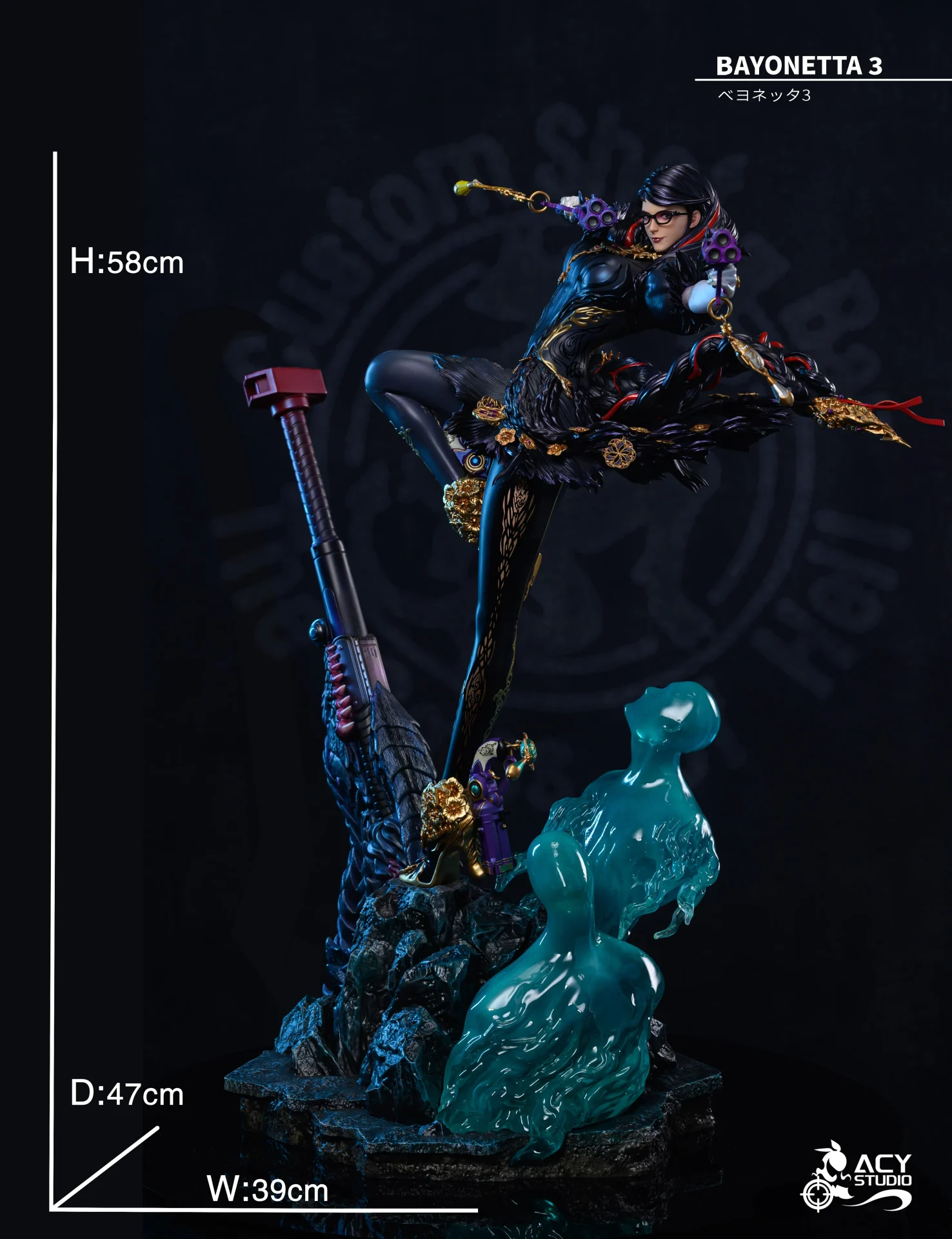 Compared to the previous two generations, the clothing and accessories of Bayonetta in the third generation are significantly richer in detail. There are many golden flower decorations on the waist, skirt, and ankles, which show less punk rebellion but more elegance and nobility.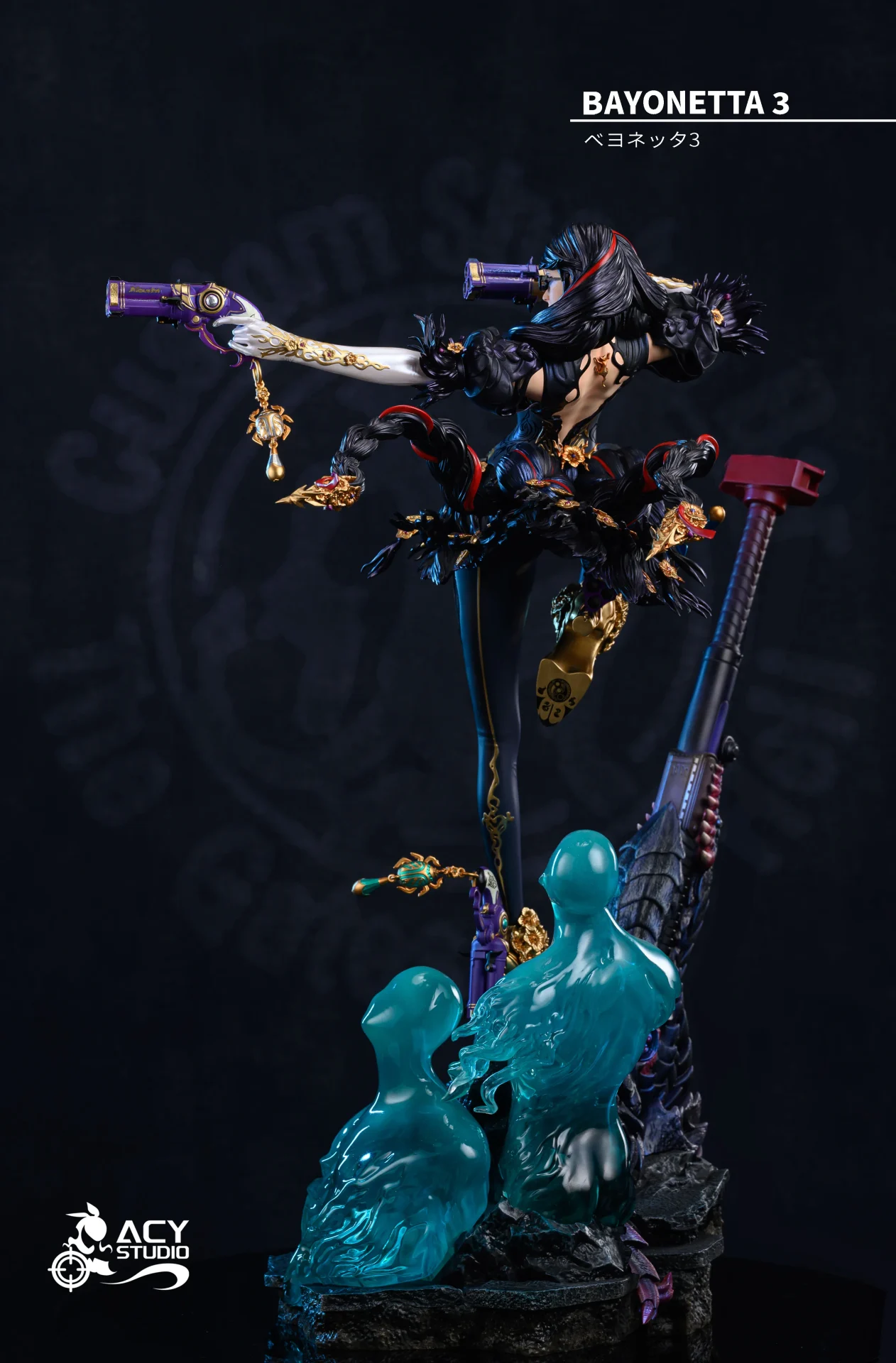 After making many Bayonetta statues, Acy has accurately captured Bayonetta's expression and charm. Her cold eyes carry a hint of arrogance, and her delicate facial features and sexy lips exude a queen-like demeanor.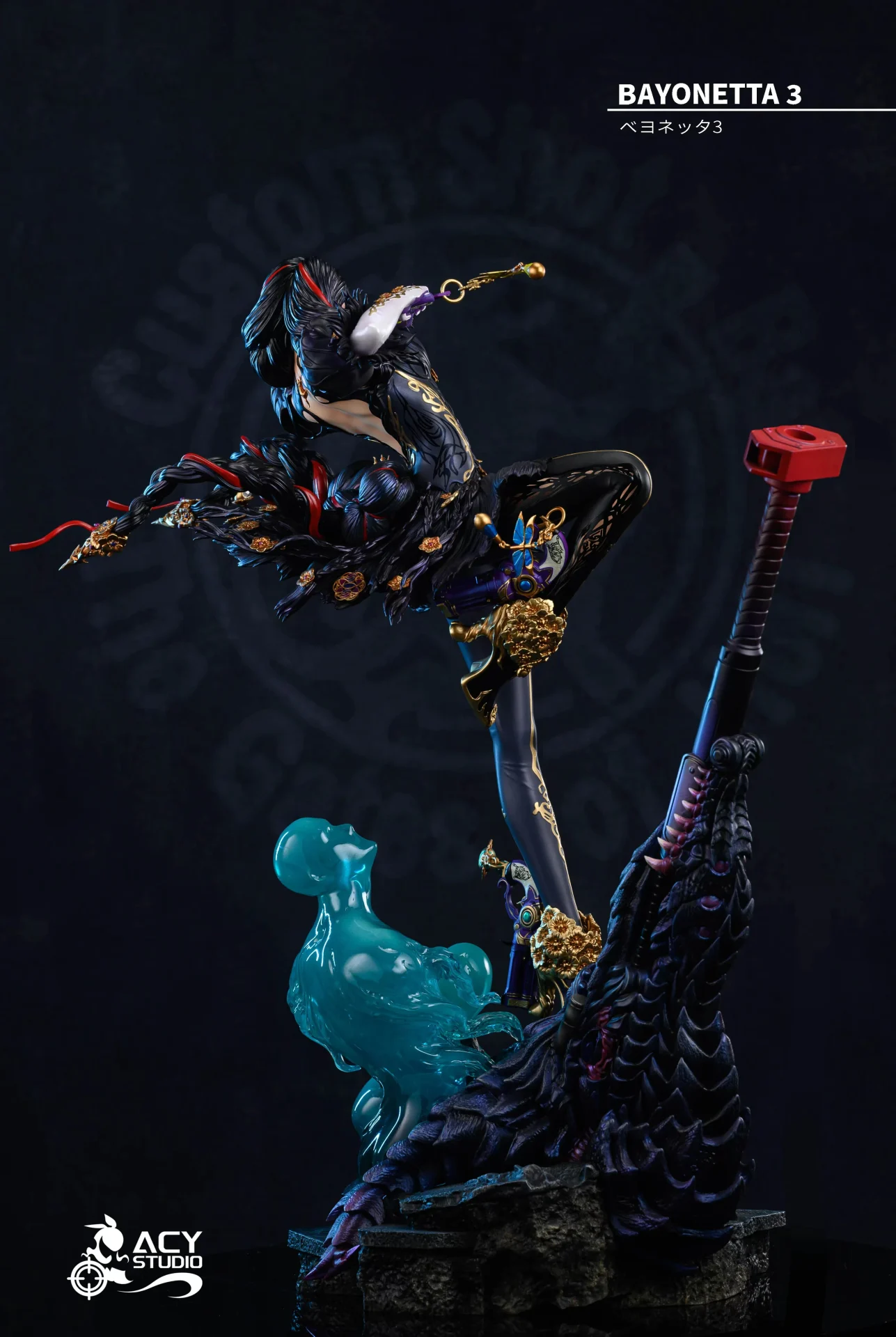 The skirt made of braided curly hair swings up and down with the movement, while the view from behind showcases her backless outfit and beautiful legs.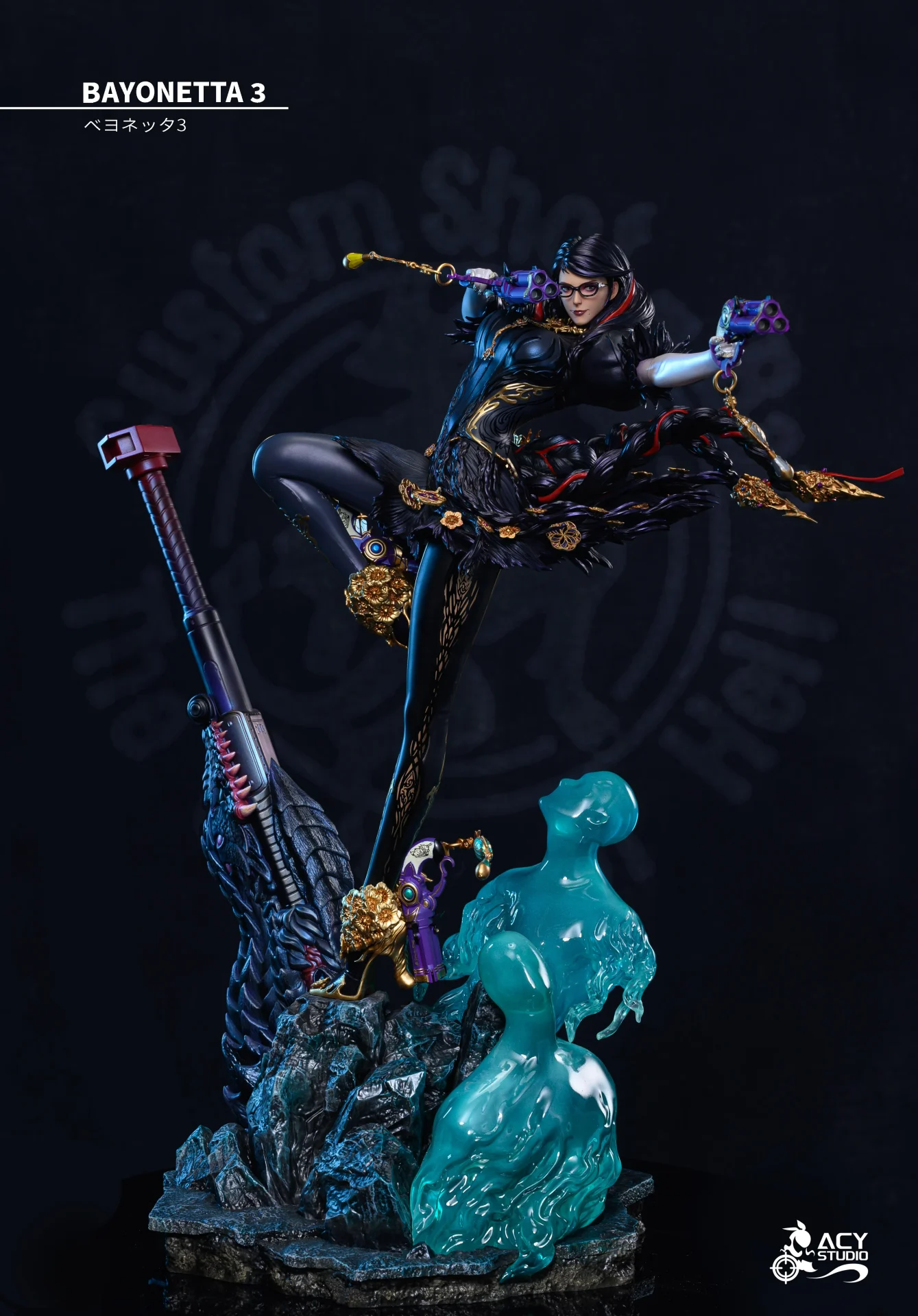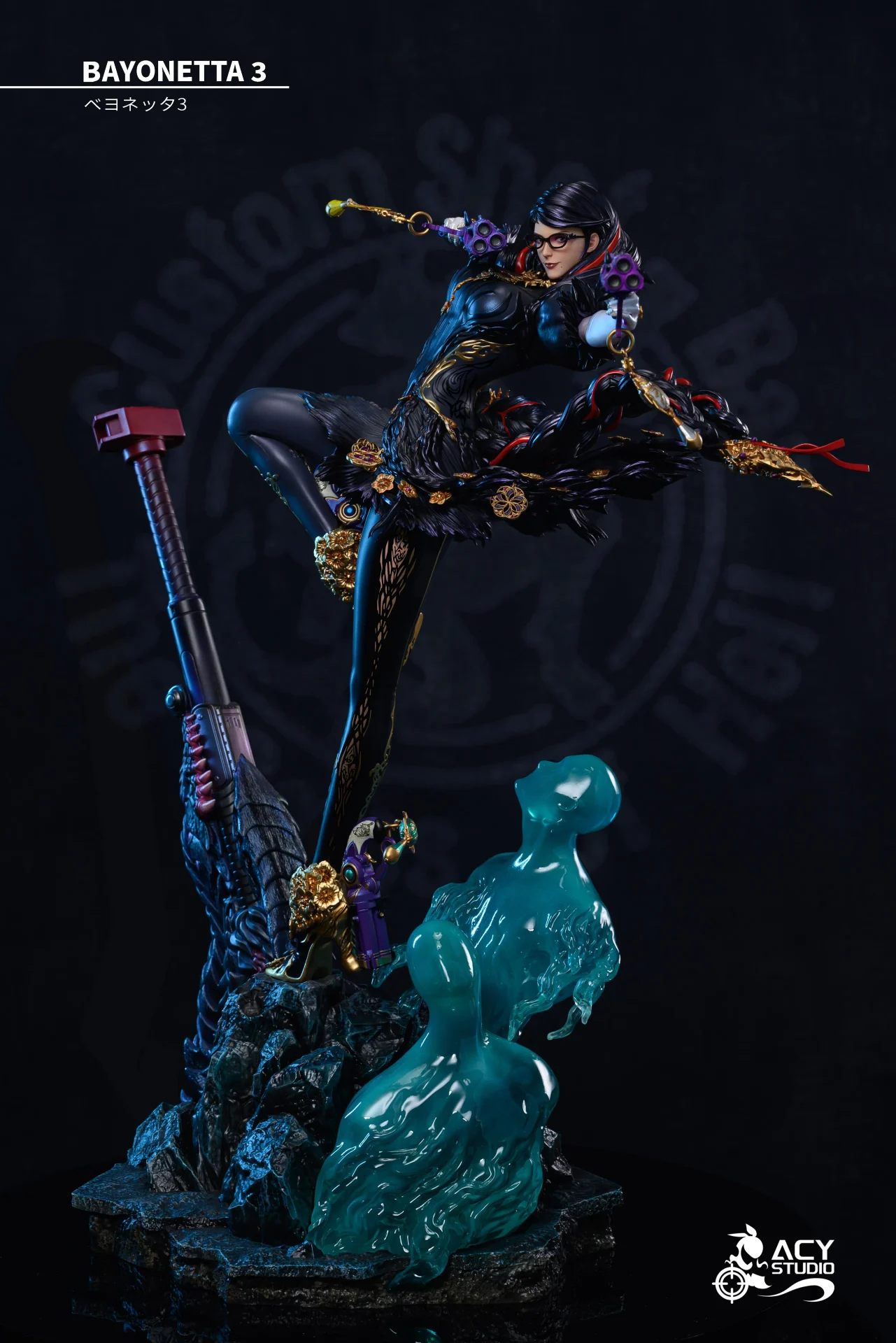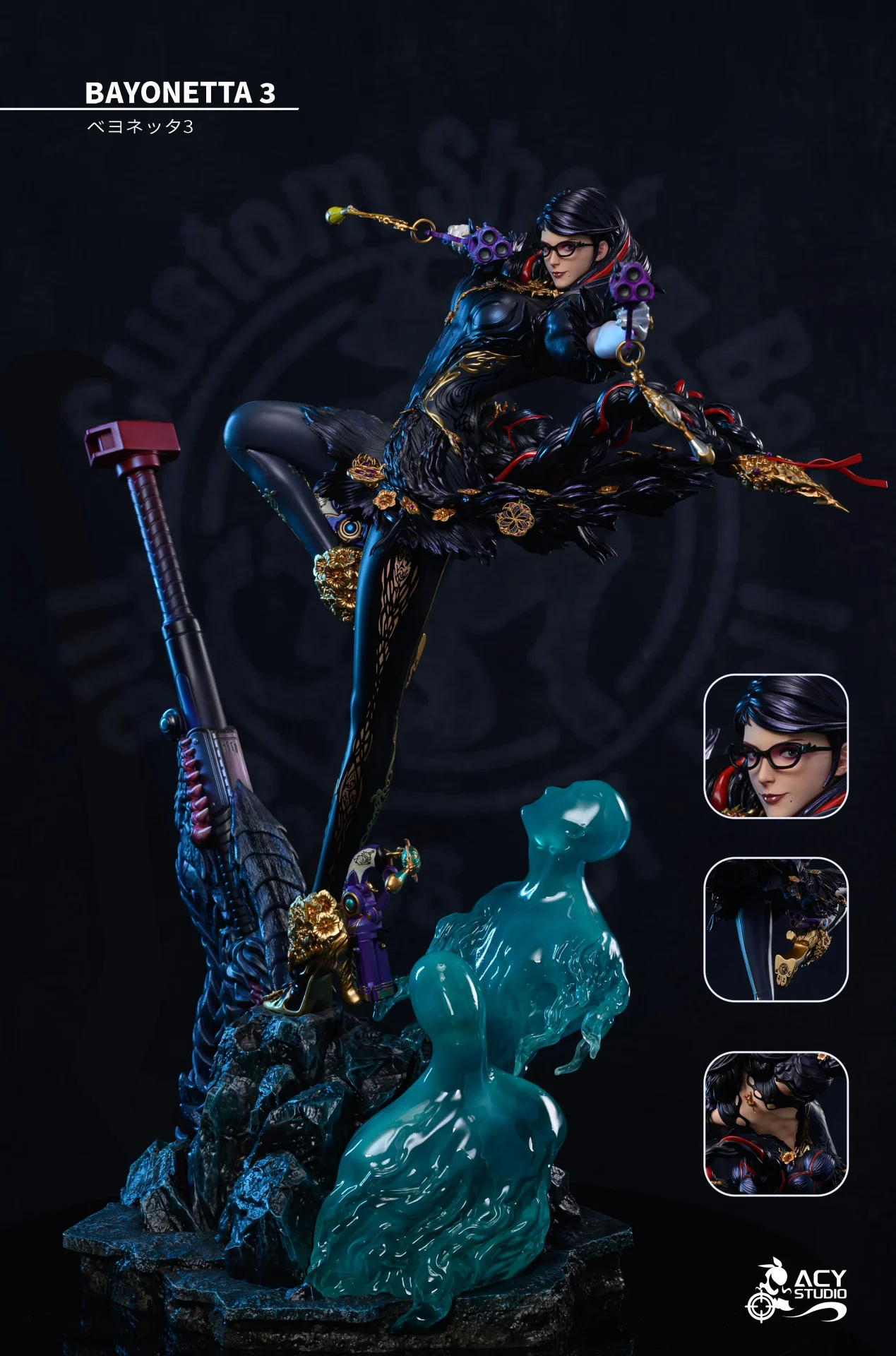 In addition to the regular version, the deluxe version of Bayonetta comes with an additional fruit body, head sculpture, and a simple base, allowing for two different statues to be displayed at once!
The new head sculpture of the deluxe version of Bayonetta has a wavy hairstyle with stunning transparent gradient paint on the tips.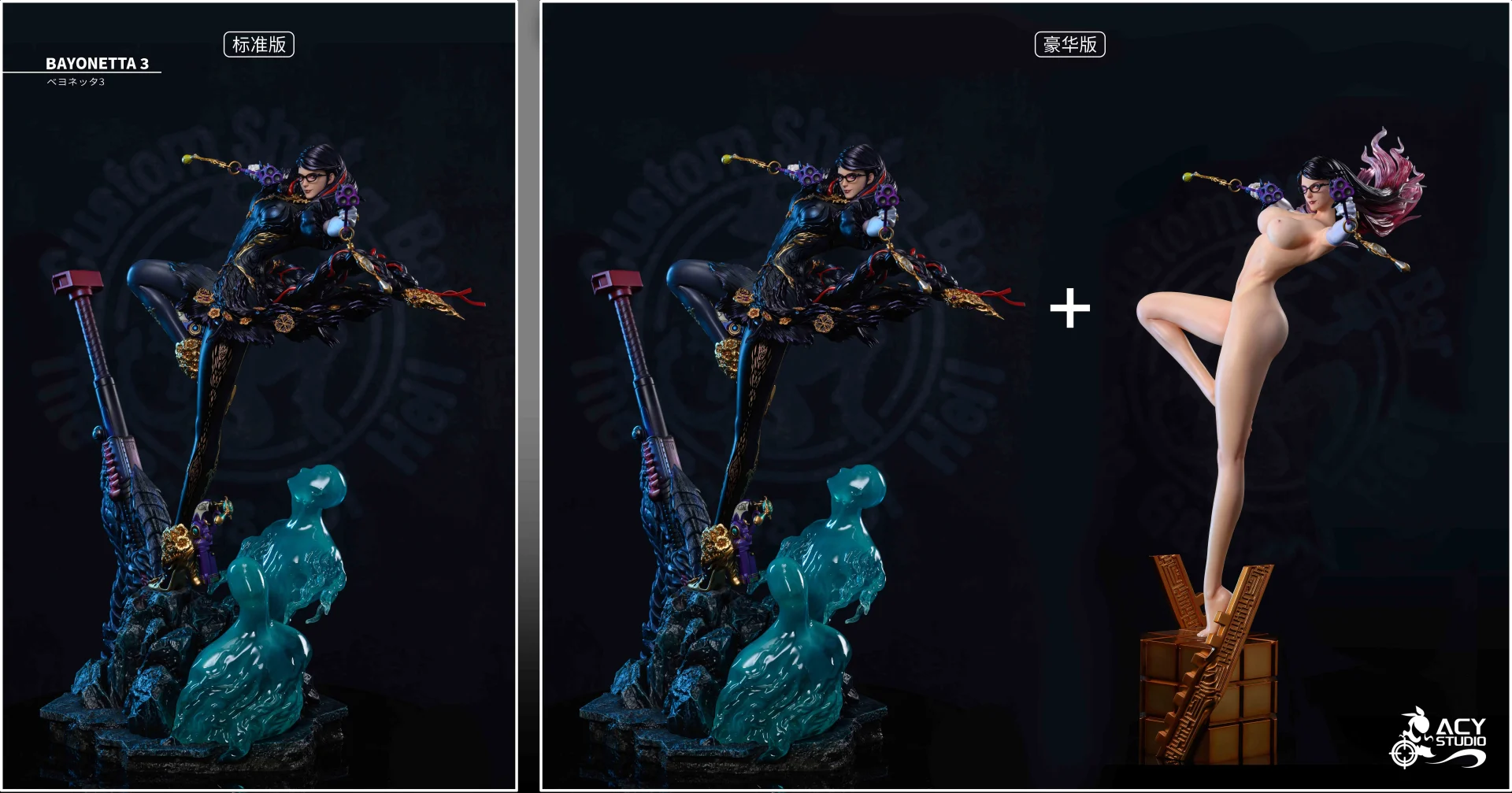 This Bayonetta 3 statue by Acy Studio is a 1/4 scale, 58cm tall, limited edition of 288 pieces. The regular version is priced at 3,680 yuan, and the deluxe version is priced at 4,480 yuan. It is expected to be shipped in the third or fourth quarter.