Ada Wong – AWAKEN Studio
Ada Wong – AWAKEN Studio: This Ada Wong figure is so beautiful!   AWAKEN Studio has brought a version of Ada Wong from "Resident Evil 4," and this statue comes in three editions: Standard, Pure Desire, and Ultimate. So, how does it perform? Let's take a look together!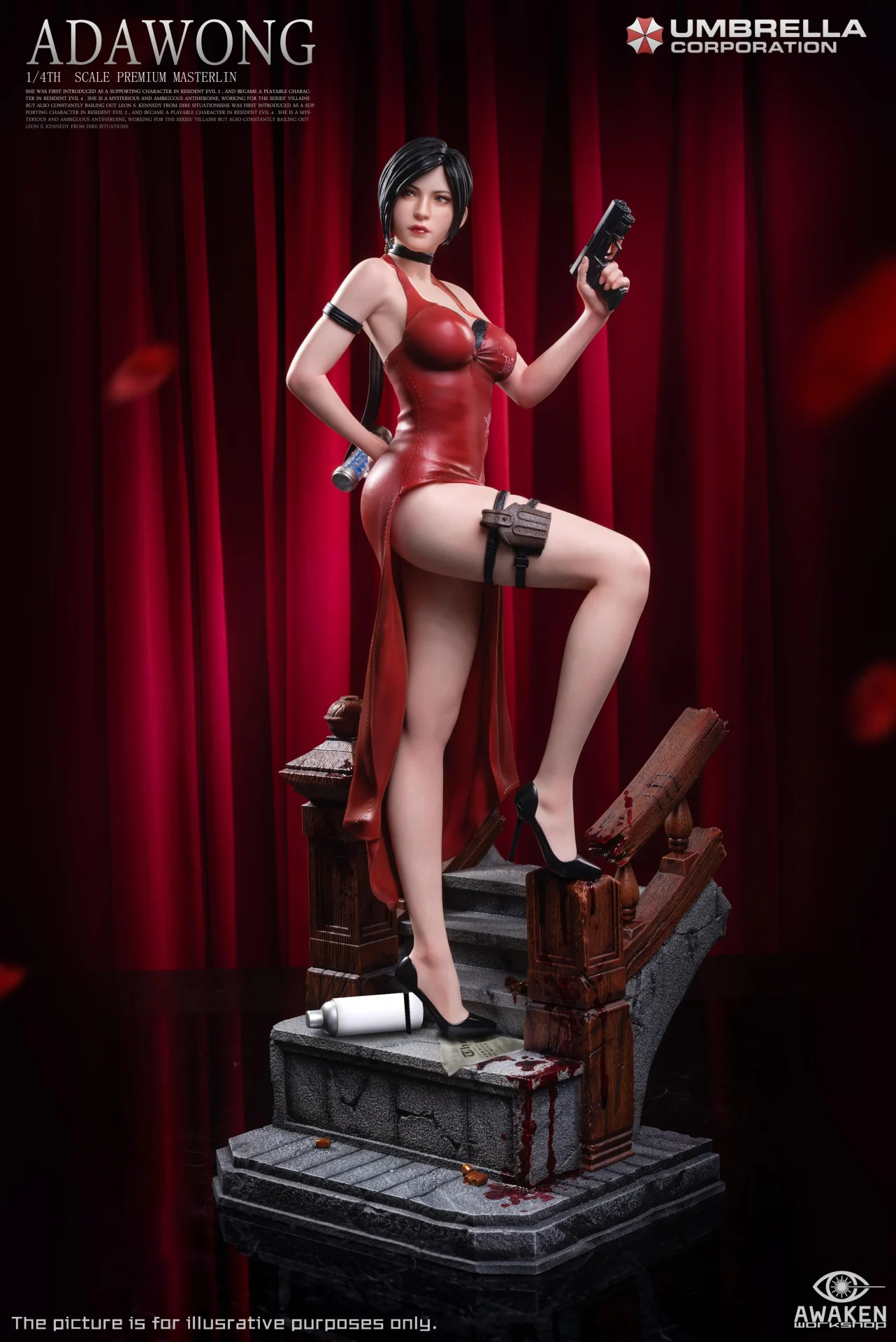 This Ada Wong figure replicates the classic look of her wearing a red dress in "Resident Evil 4."  It is made in a 1/4 scale with a total height of 52cm.  For the materials, imported resin and imported PU were used.
As you can see, the statue portrays Ada Wong in a standing position on a set of steps, holding a gun.  The pose and the sculpting of the action are quite captivating.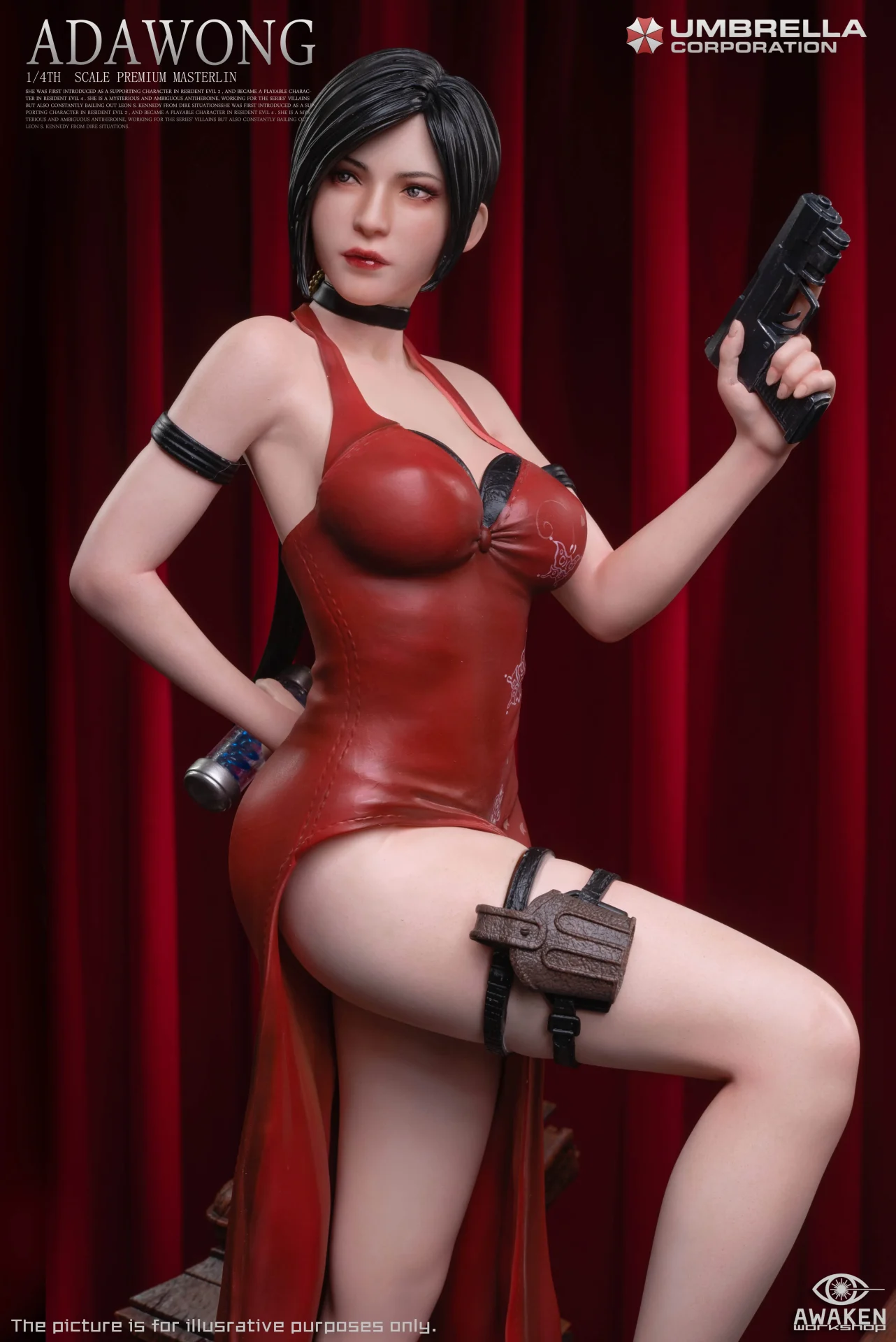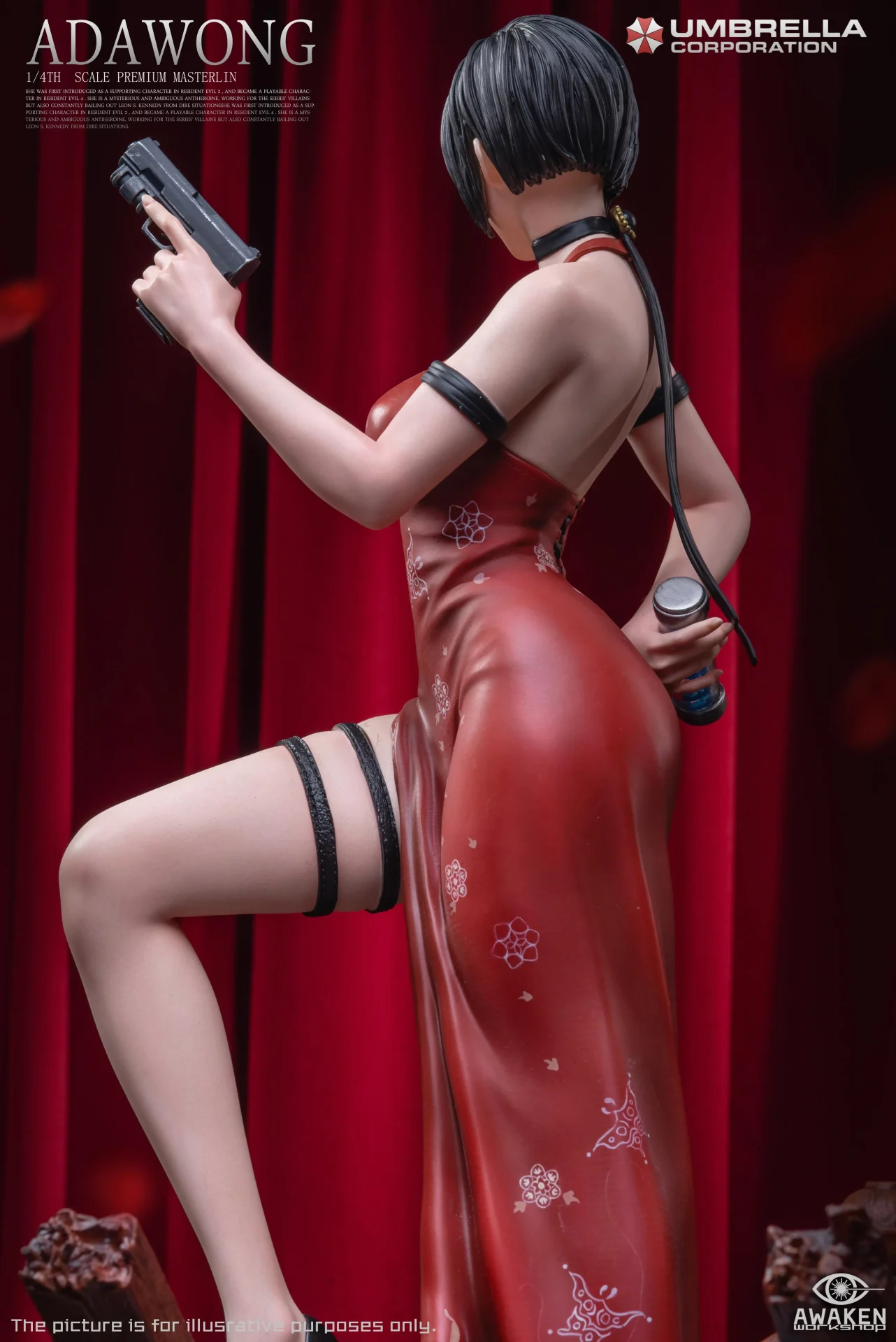 This pose also highlights her figure well, especially the beautifully sculpted leg lines.  The details of the gun holster on the thigh are also accurately reproduced.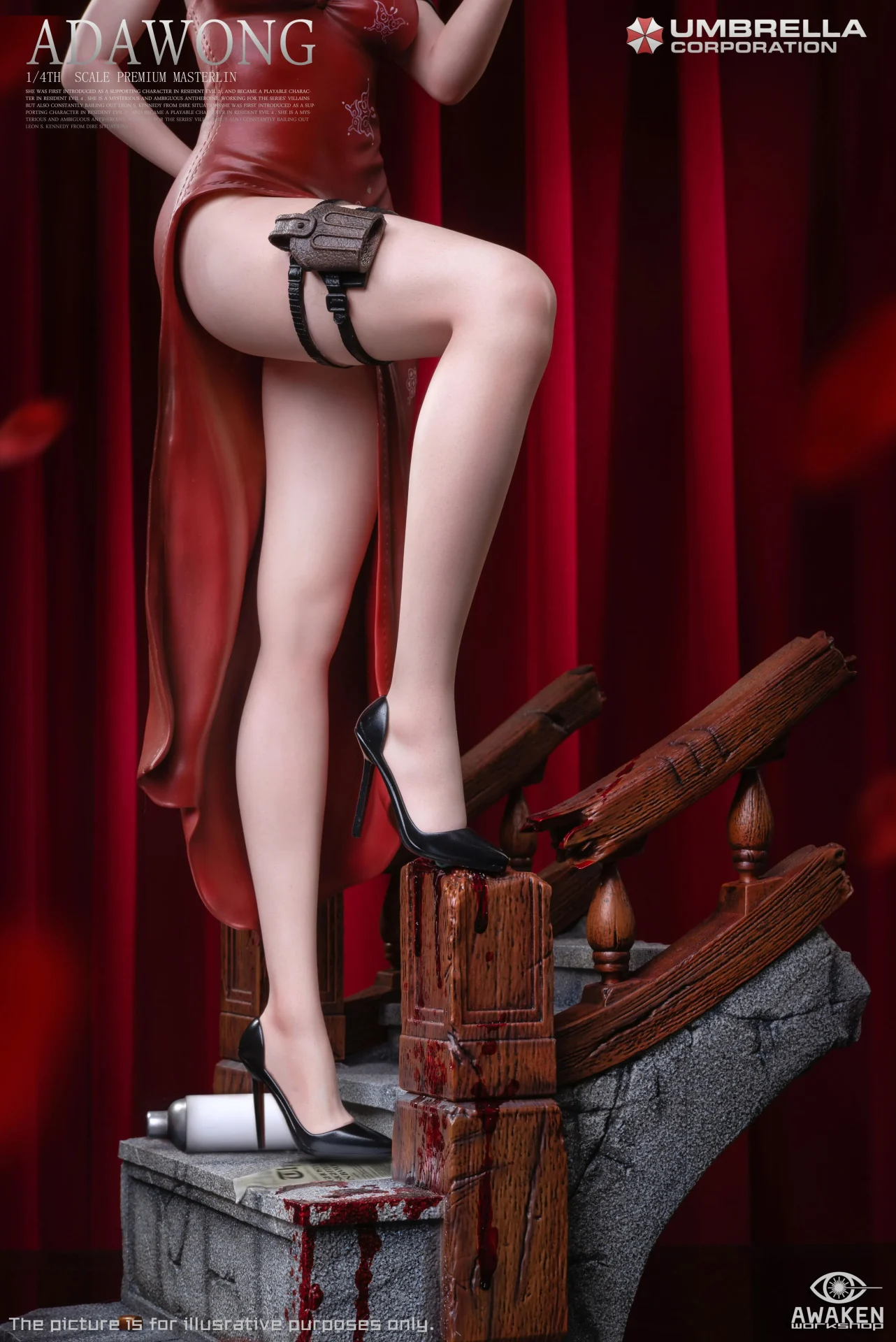 It's worth noting that Ada Wong's right hand is holding a container of the T-virus.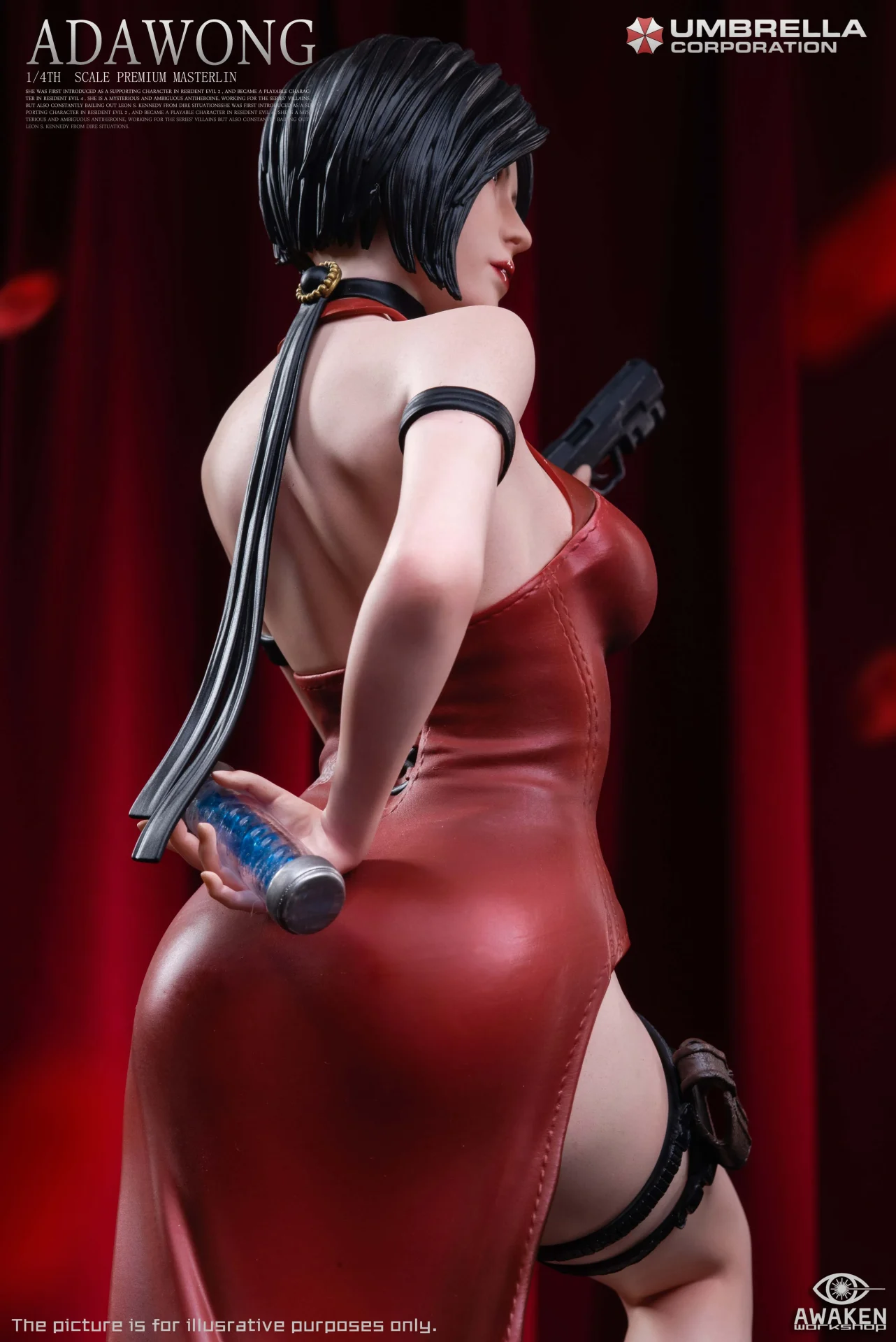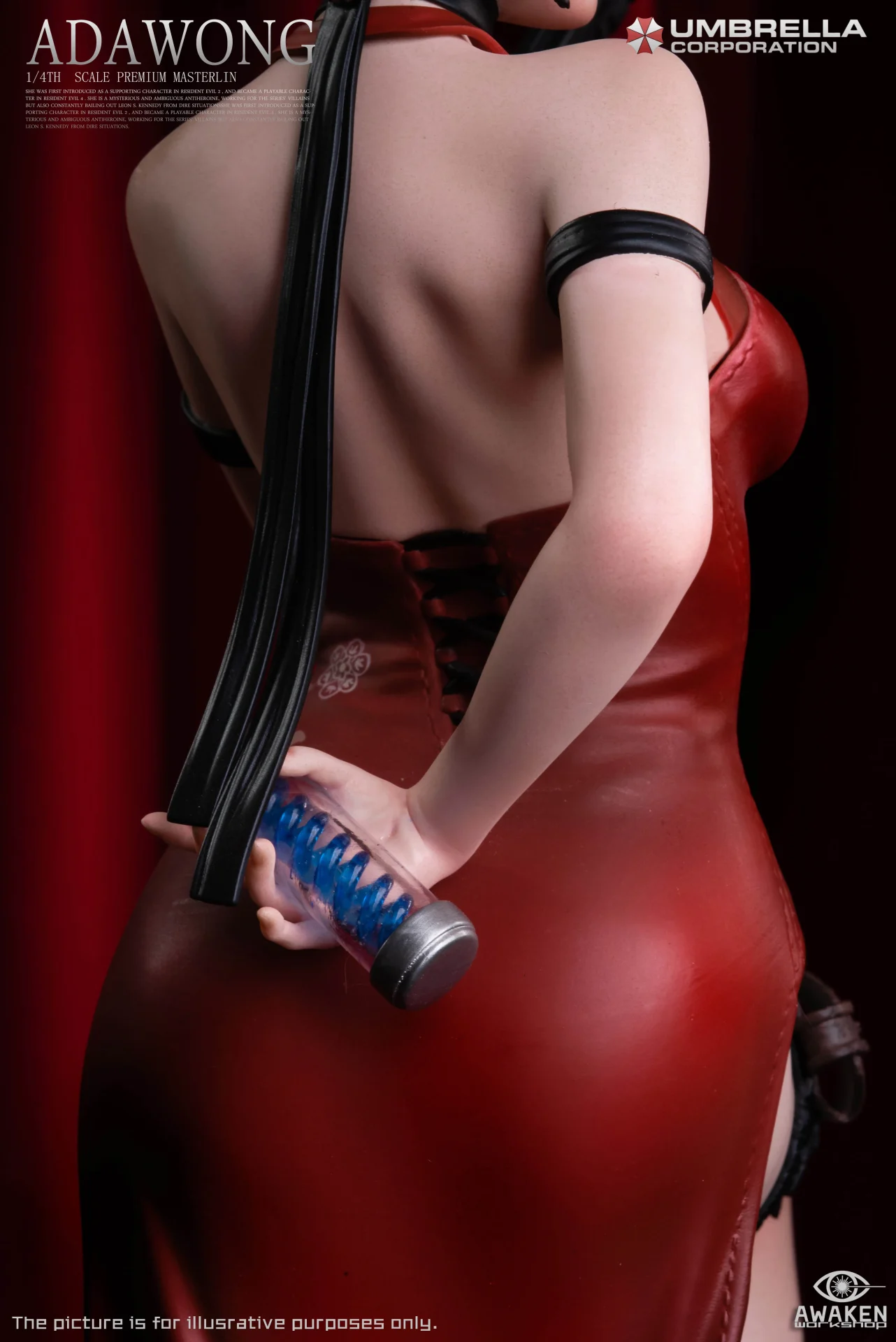 Additionally, the parts of her body that are exposed have corresponding muscle definition, and if you look closely, you'll notice a realistic skin texture paint application.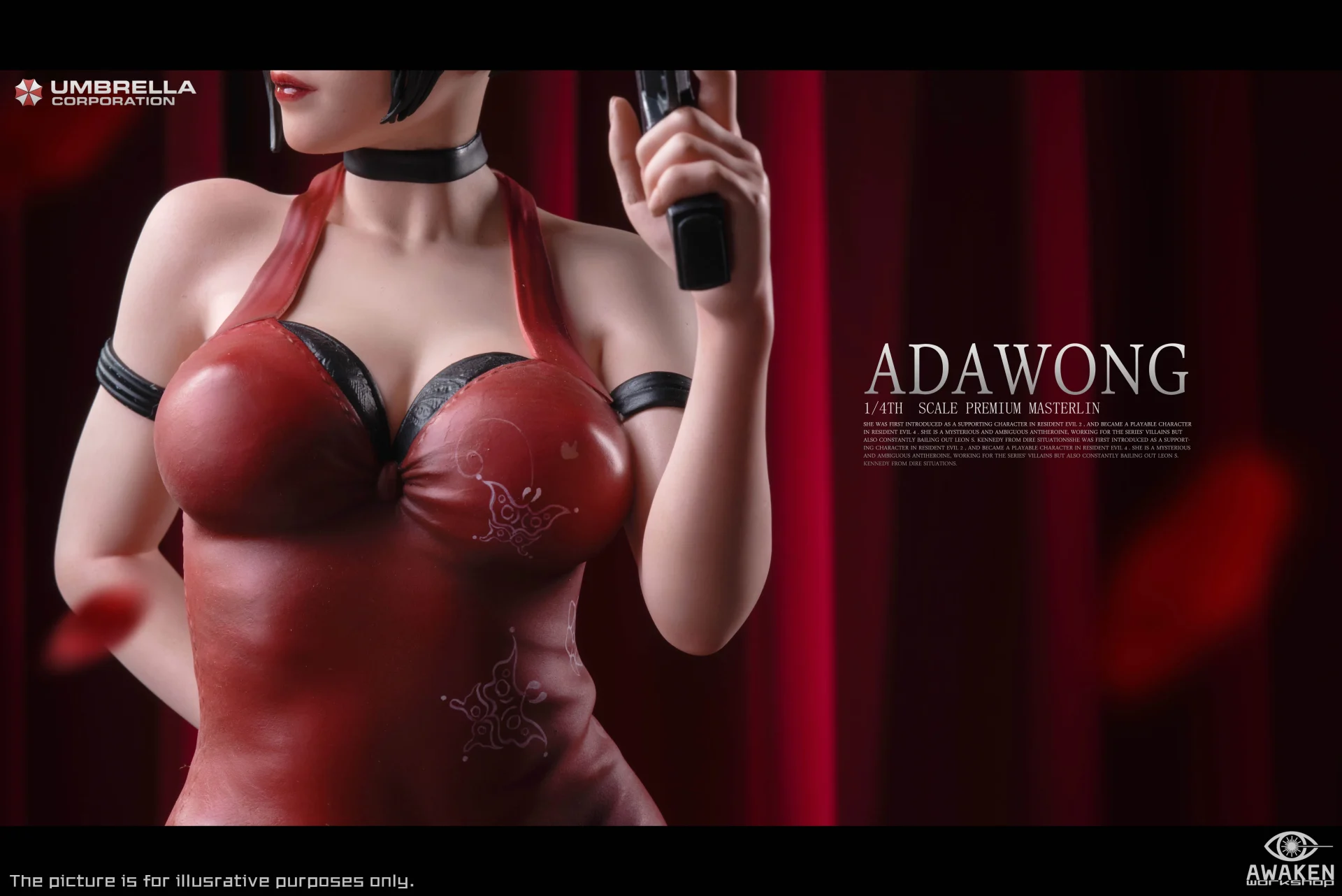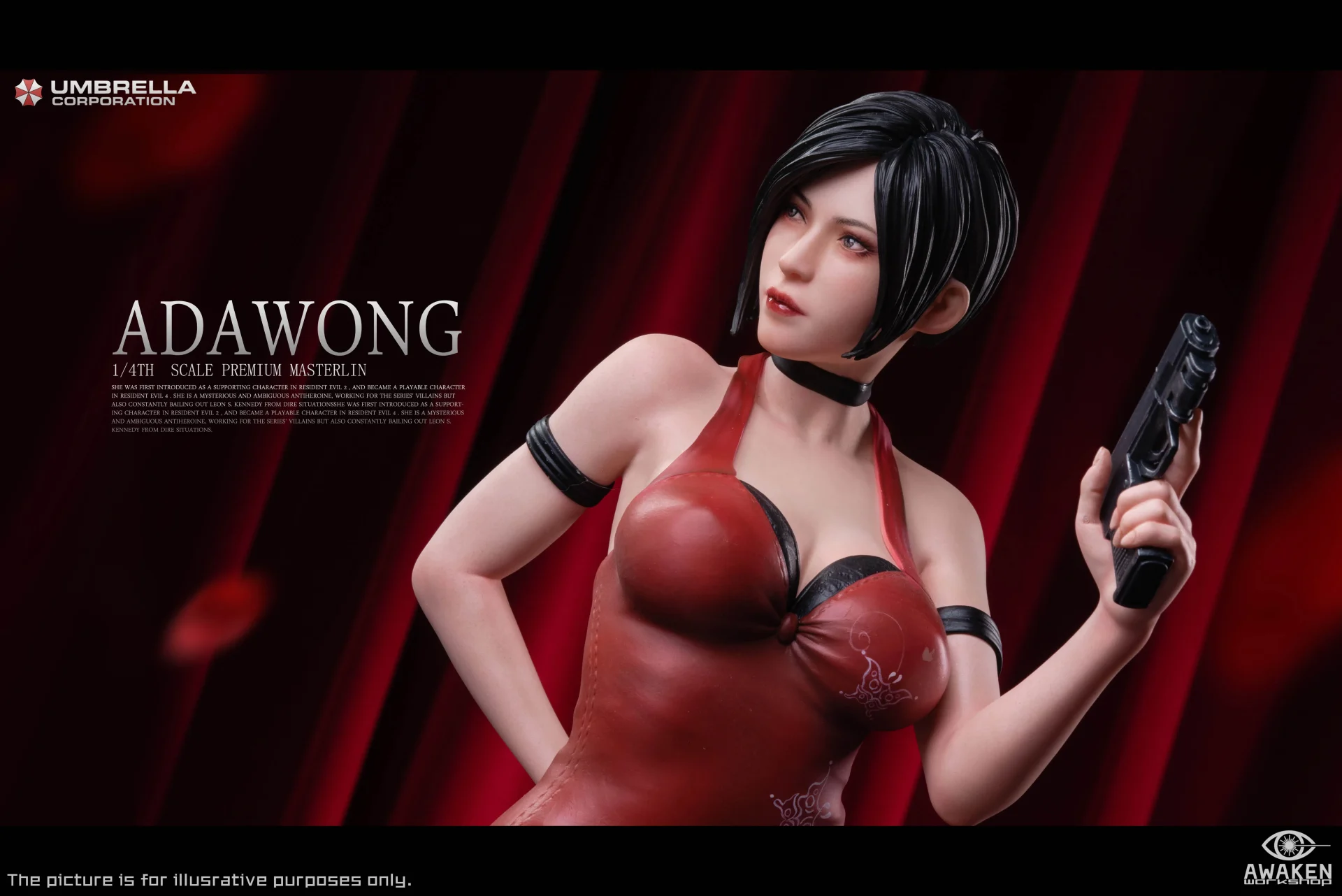 The base adopts a theme of steps.Besides the broken wooden railings, it includes details such as bullet casings and bloodstains.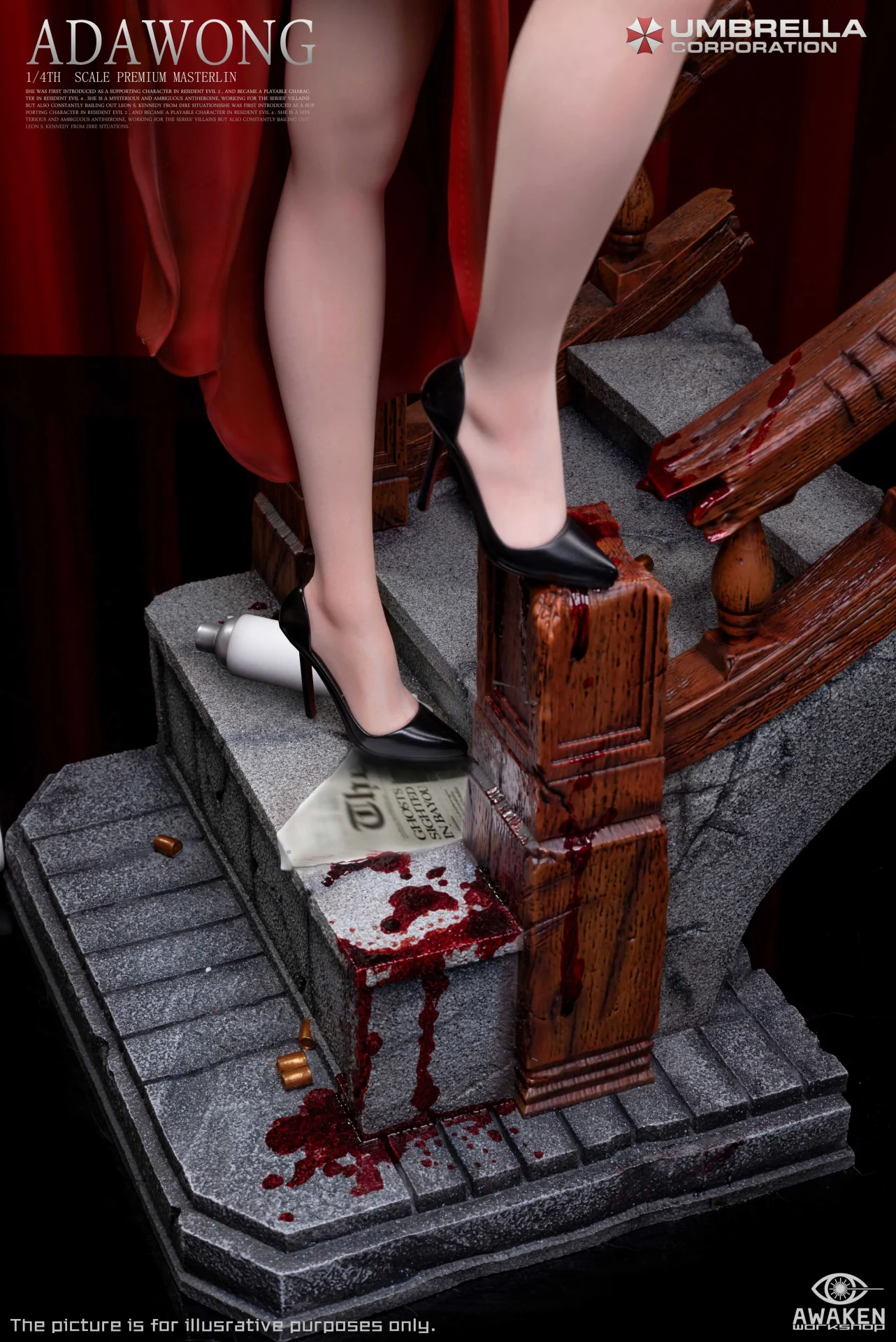 According to the official introduction, the Standard edition does not come with a removable armor feature, while the Pure Desire edition has fabric clothing and can be equipped with removable armor.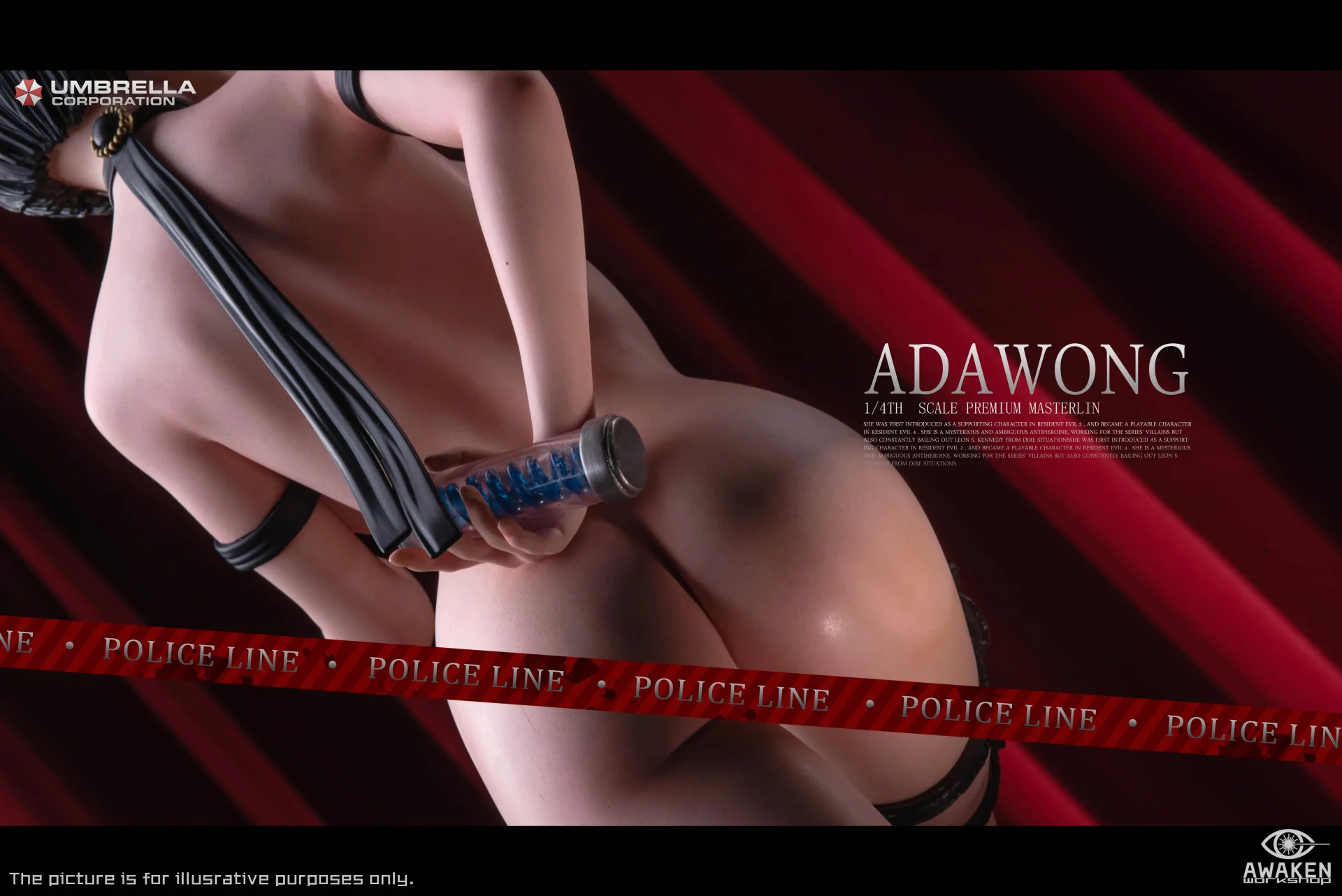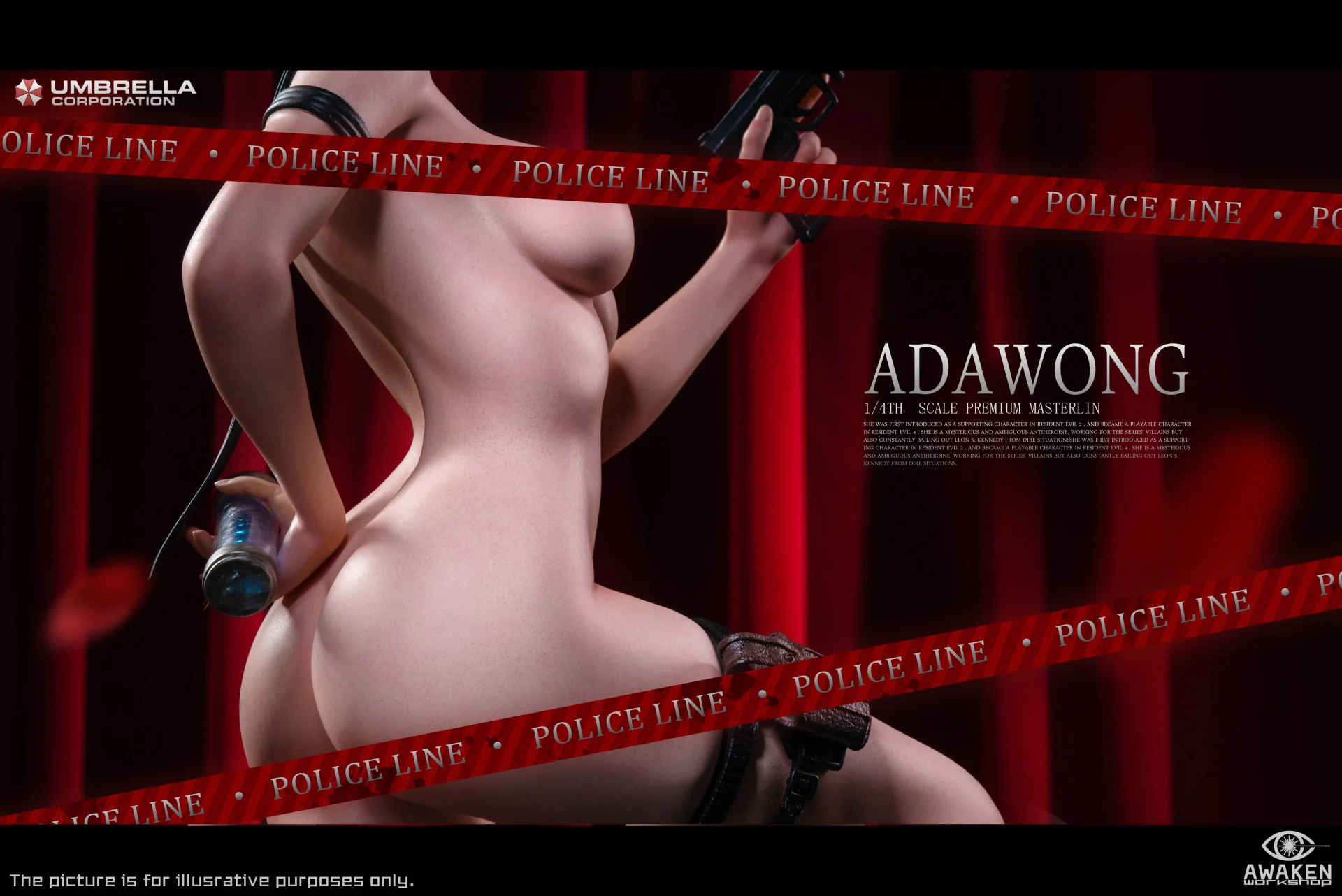 Apart from these editions, there is also an Ultimate edition that bundles the Standard and Pure Desire versions for sale. It features a dual base configuration and includes a limited edition gold-plated nameplate.
Click here for more news on other Resident Evil products!