–You, too, can become the world's NO.1 Pokemon master!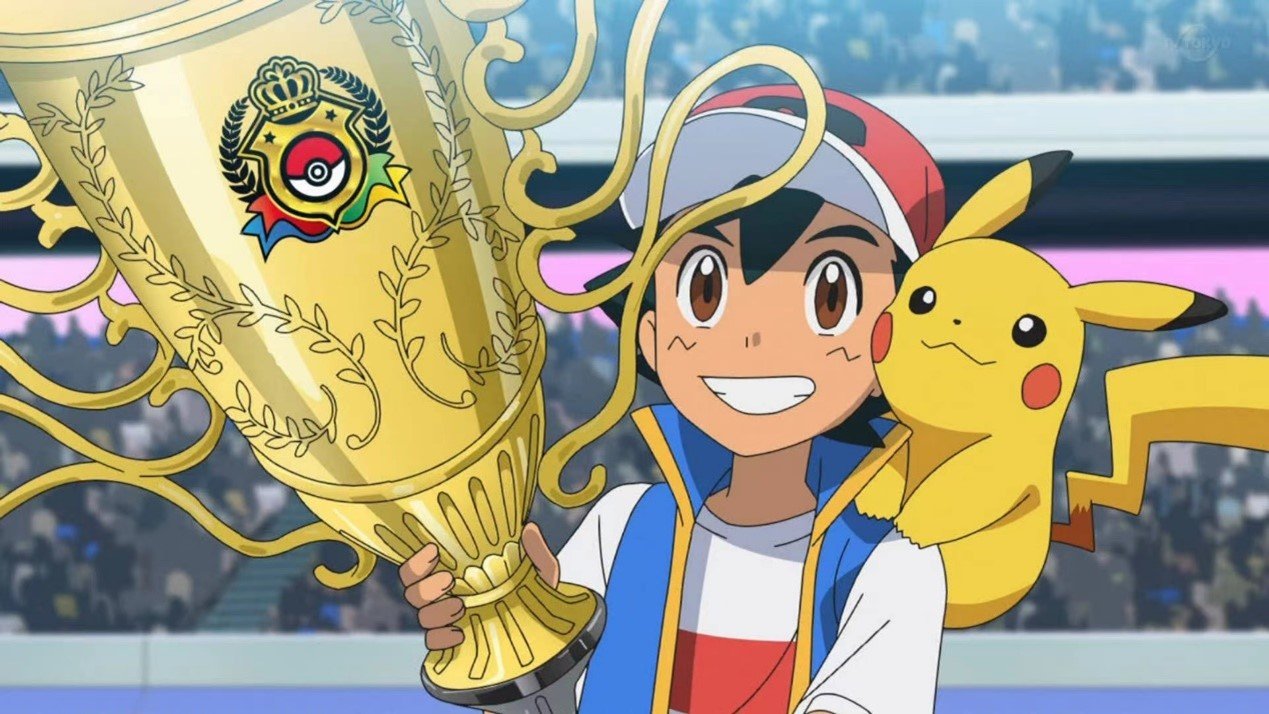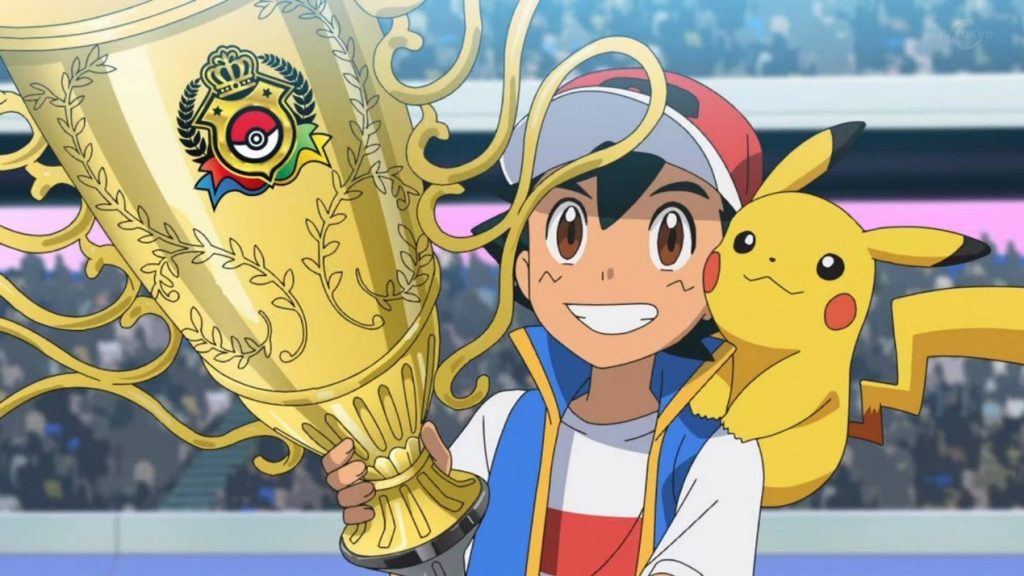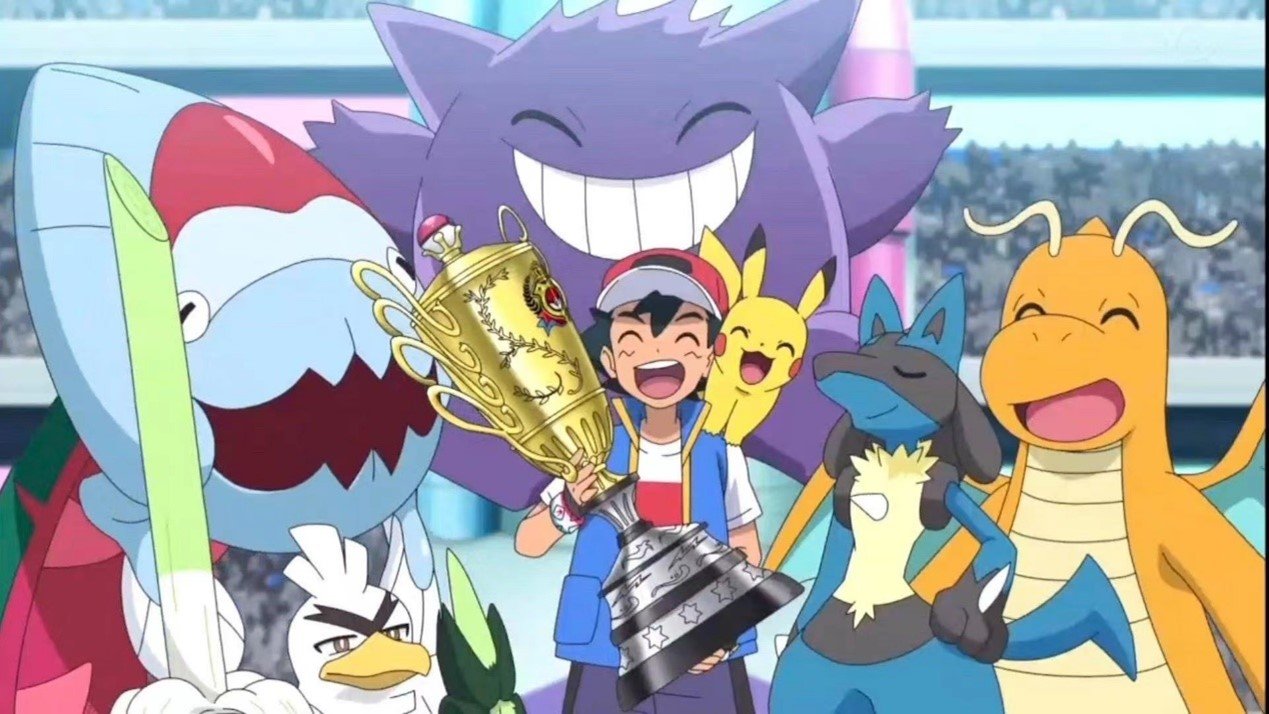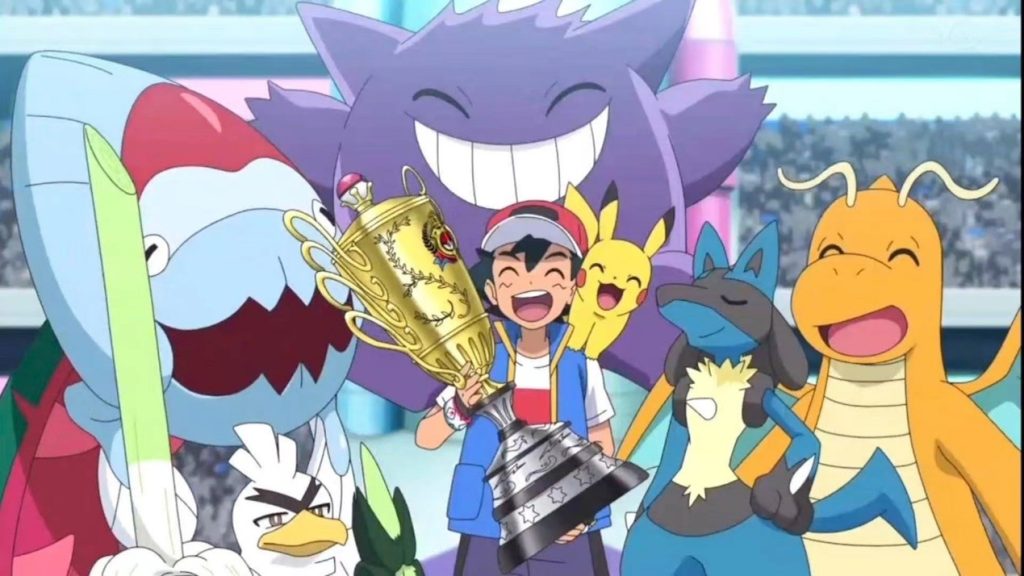 Come and check the Pokmon Champion Trophy made byPPAP studio!
The trophy for Ash Ketchum in the Pokémon World Championship made by PPAP is in pre-order now! There're two scales for you to choose: SMALL (15 cm in height) and BIG (66 cm in height). To order the small scale, you need to pre-order as soon as possible, for it is time limited. And the big scale is limited to 88 pieces!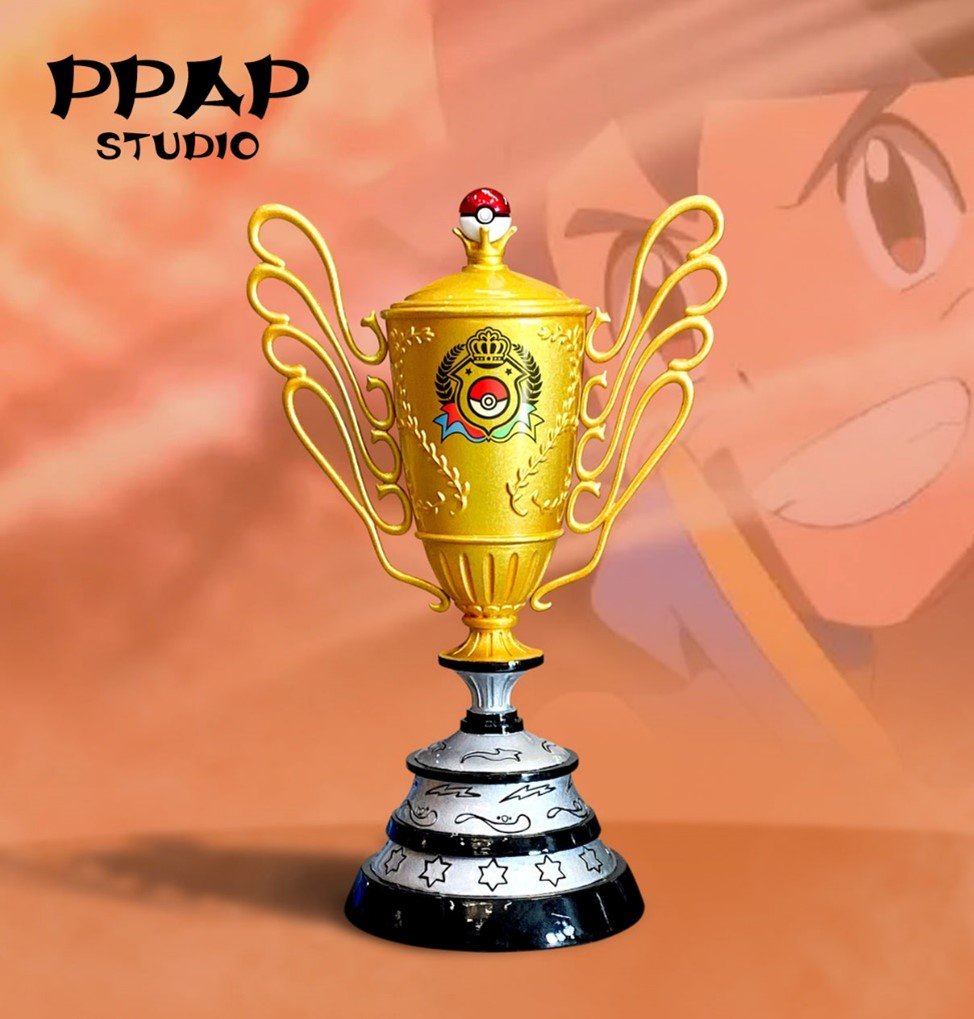 For Pokémon fans, the commemorative significance of this World Championship trophy is self-evident! Compared with the animation screenshots, PPAP not only restores the complicated wing-shaped cup ear decoration, but also a red and white Poké Ball is decorated on the crown on the top of the trophy.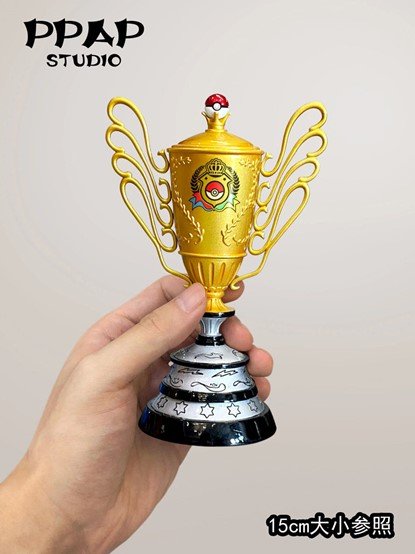 The small-scale version of 15 cm is very suitable for desktop display, and it is light and delicate in the hand. The 1/1 scale of 66 cm is suitable for placing in the cabinet. It is absolutely domineering when you hold it in your arms and take a photo with it. By the way, you can also experience the excitement of Ash winning the championship.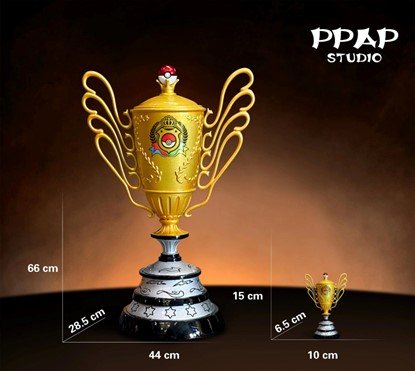 The detail size of this product is in the picture above. Come and get it, champion! 
Ash Ketchum's Pokemon World Champion Trophy – PPAP Studios
Material: Resin + PU
Size:
Small:Height 15cm Estimated; Time-Limited
Big:Height 66cm Estimated; Limited to 88pcs
Will release in Q2 (June) 2023 estimated.