PPAP Studio has revealed their new product: Evolution Series Gigantamax Snorlax Family!
PPAP Studio has opened pre-order for their new product: Evolution Series Gigantamax Snorlax Family. The Snorlax looks as enormous as a little hill!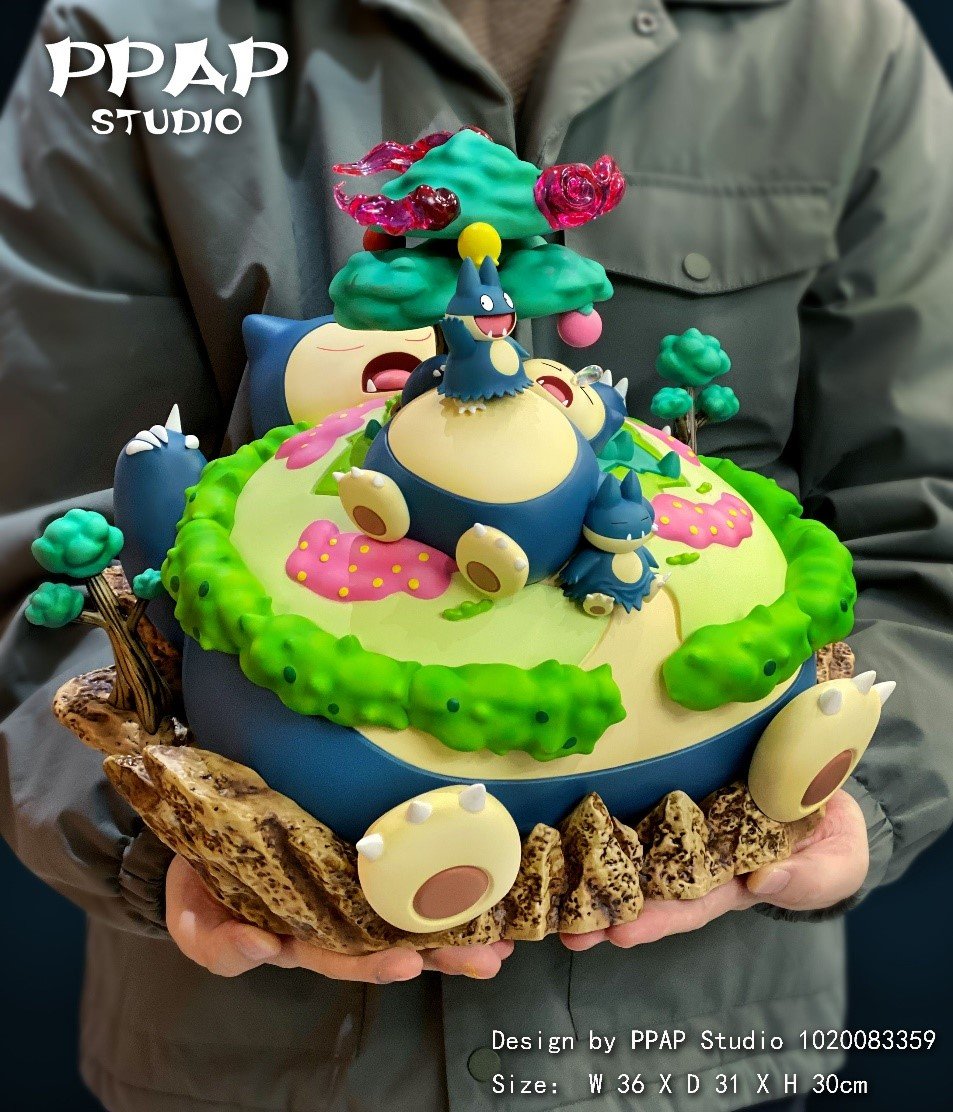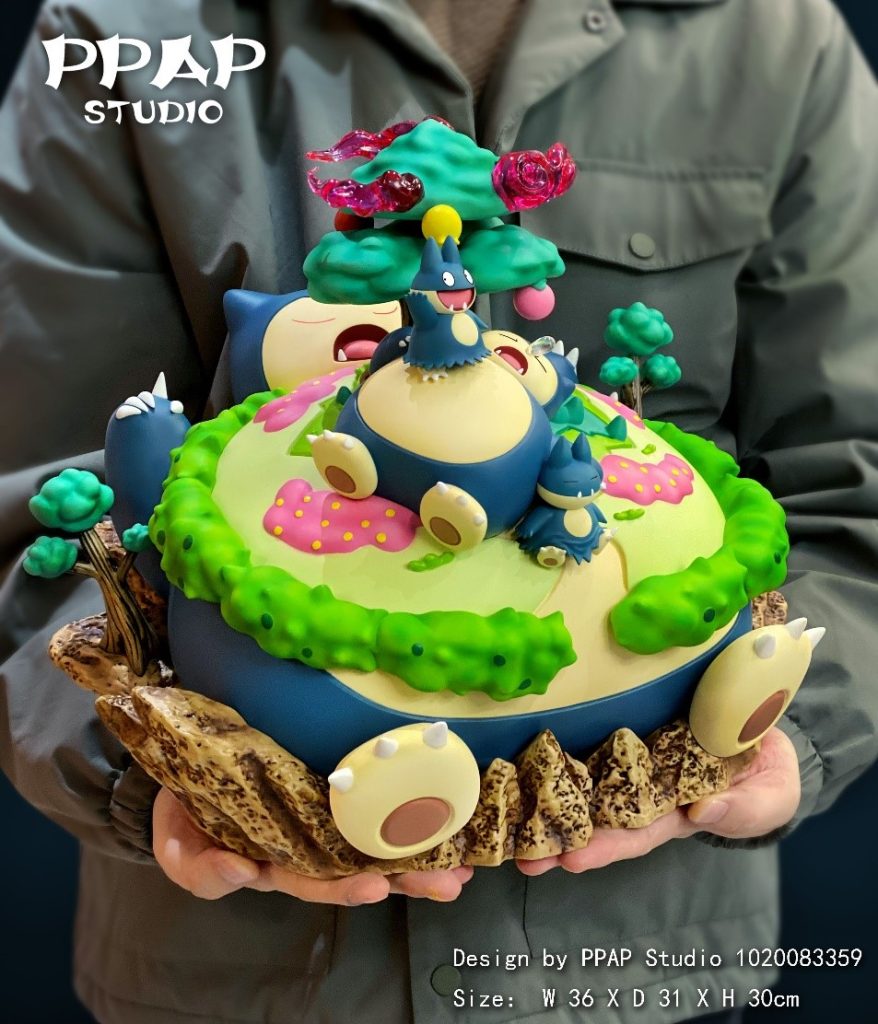 This product makes Gigantamax Snorlax as their scene base. You can not only see the beautiful environment with green grass and trees, but also a normal Snorlax and two Munchlaxes. The Snorlax and a Munchlax are sleeping soundly below the tree.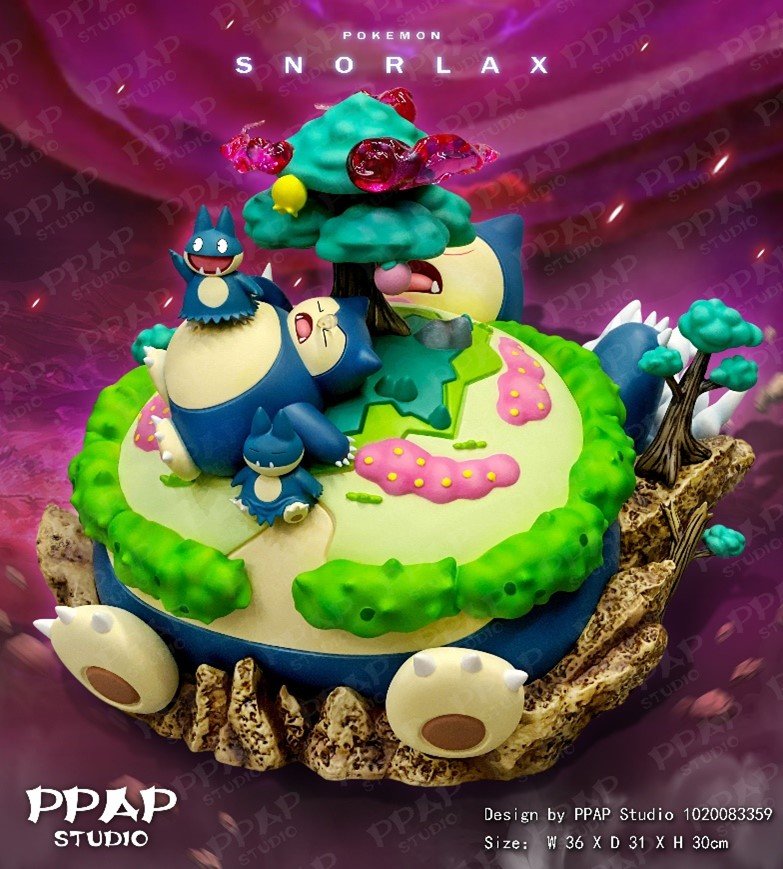 The design that Snorlax family stack one on another like Jenga is so hilarious. The Munchlax sitting on Snorlax's belly is waving its hand to greet, while the Snorlax has fallen asleep so deeply that a snot bubble even appears on its face!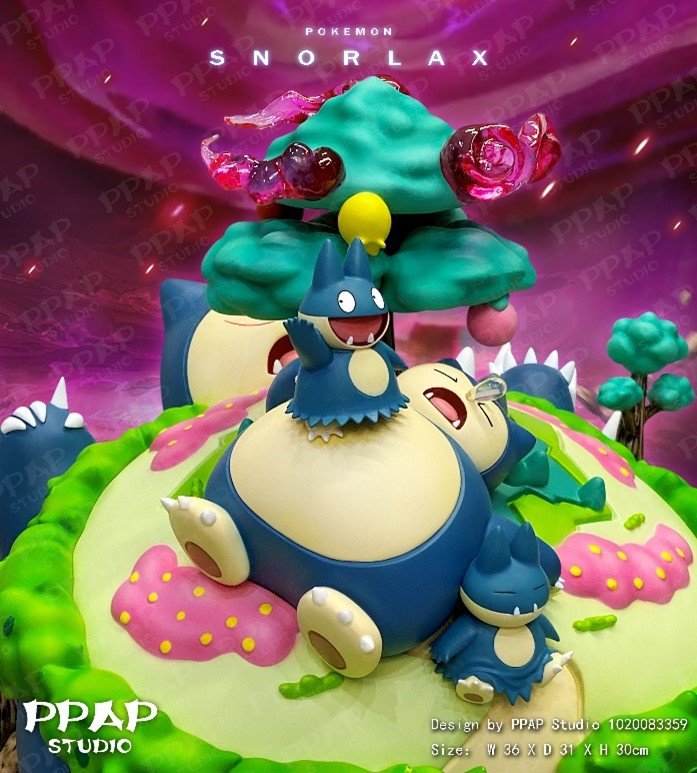 Just like their previous product Fatty Snorlax, PPAP also made a Snow Version for this one. The grass as well as treetops are covered with snow, which perfectly fits Christmas.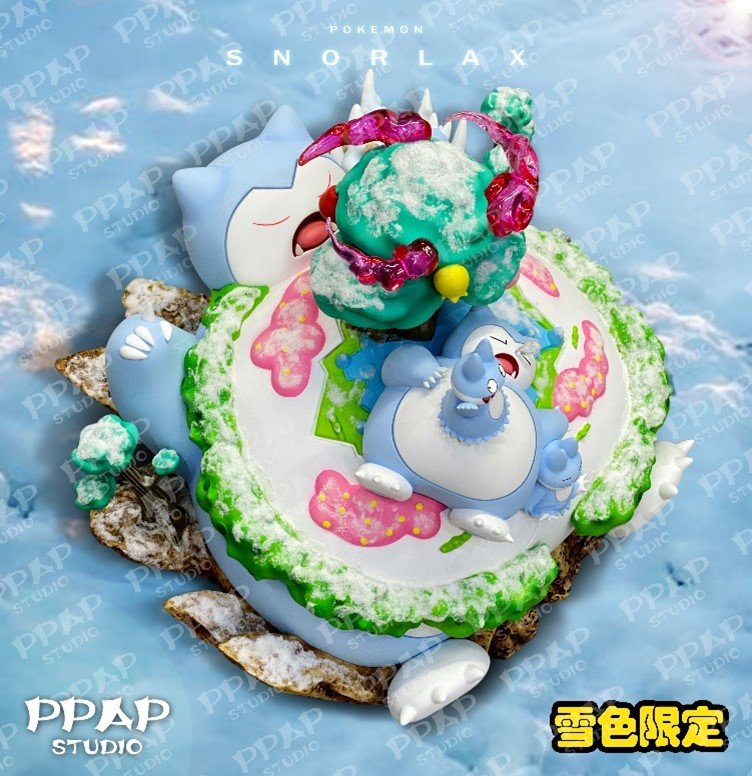 If you pre-order it, you can also get a Hyper Beam special effect piece, which is suitable for not only Snorlax but also Aerodactyl, Dragonite and Tyranitar.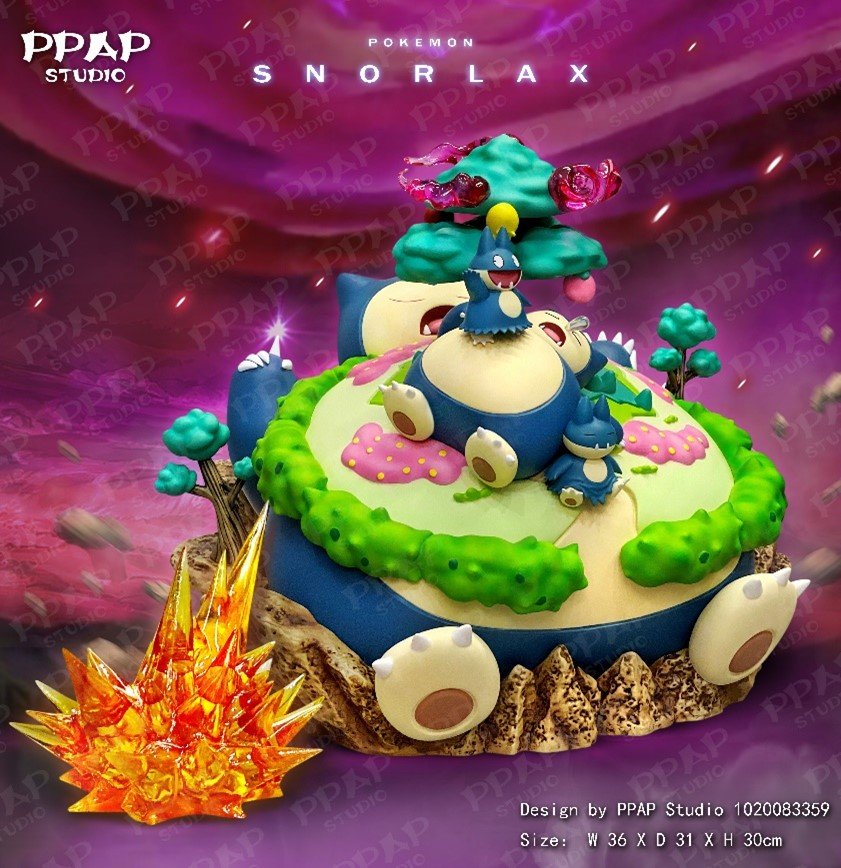 By the way, you can also have a look at the Coquettish Alolan Exeggutor. It's using its neck as a whip to attack, which looks quite funny.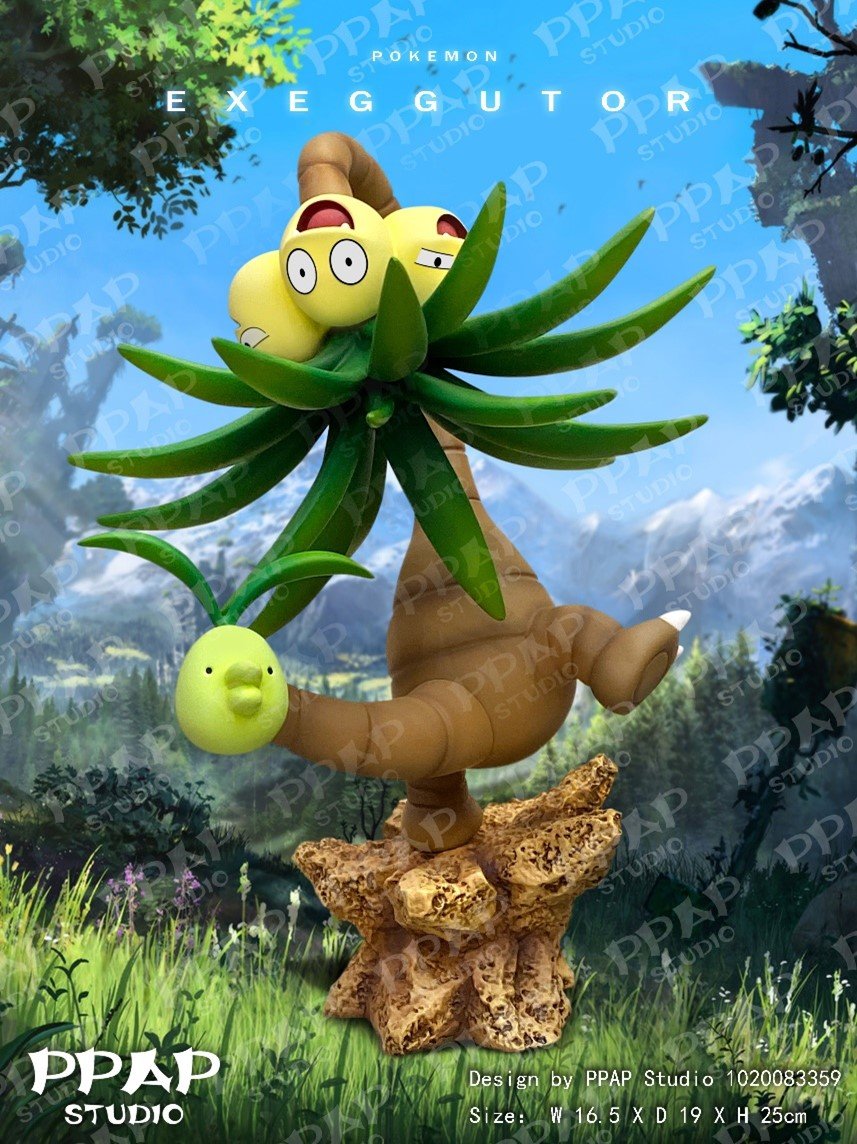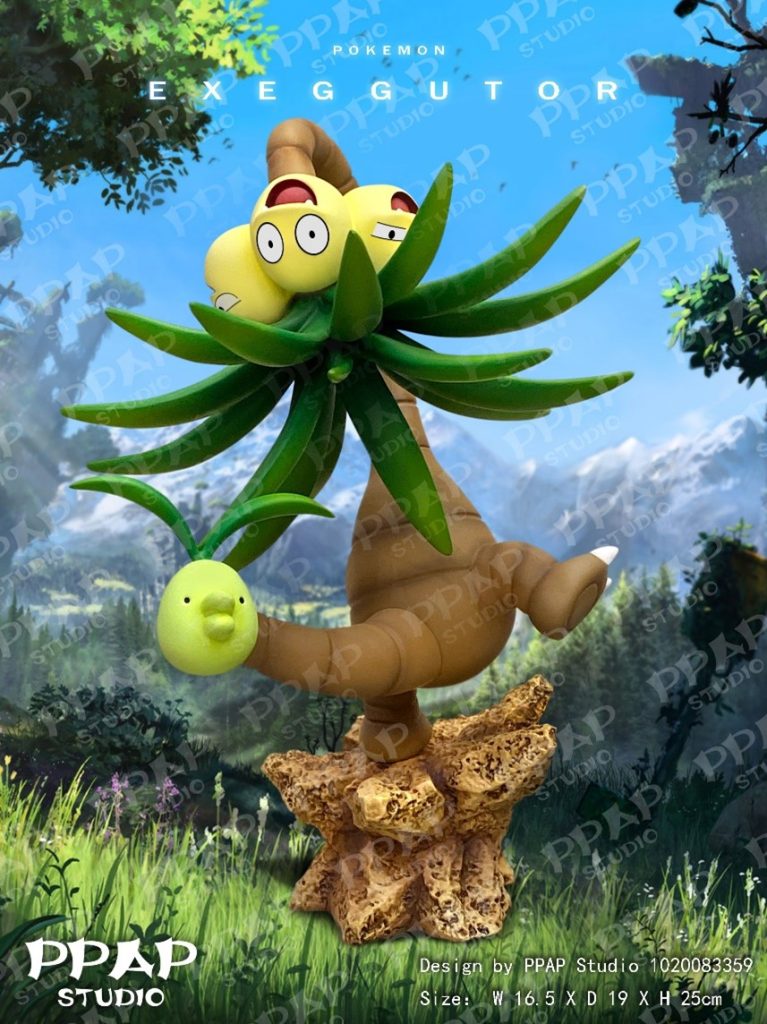 The Gigantamax Snorlax Family and the Alolan Exeggutor can be purchased separately or in a bundle. 
Evolution Series Gigantamax Snorlax Family & Coquettish Alolan Exeggutor – PPAP Studios
Material: Resin + PU
Size:
Gigantamax Snorlax Family:H30 * W36 * D31cm Estimated
Coquettish Alolan Exeggutor:H25 * W16.5 * D19cm Estimated
Original ver.:Limited to 188pcs
Snow ver.:Limited to 60pcs
Will release in Q3 (September) 2023 estimated.