Threezero's FigZero Series Kento Nanami
From the globally popular anime "Jujutsu Kaisen", the Threezero has released a Figzero series Kento Nanami 1/6 scale figure with poseablility. The figure features a finely detailed head sculpt and coloring, as well as custom-tailored clothing to faithfully recreate the character's appearance.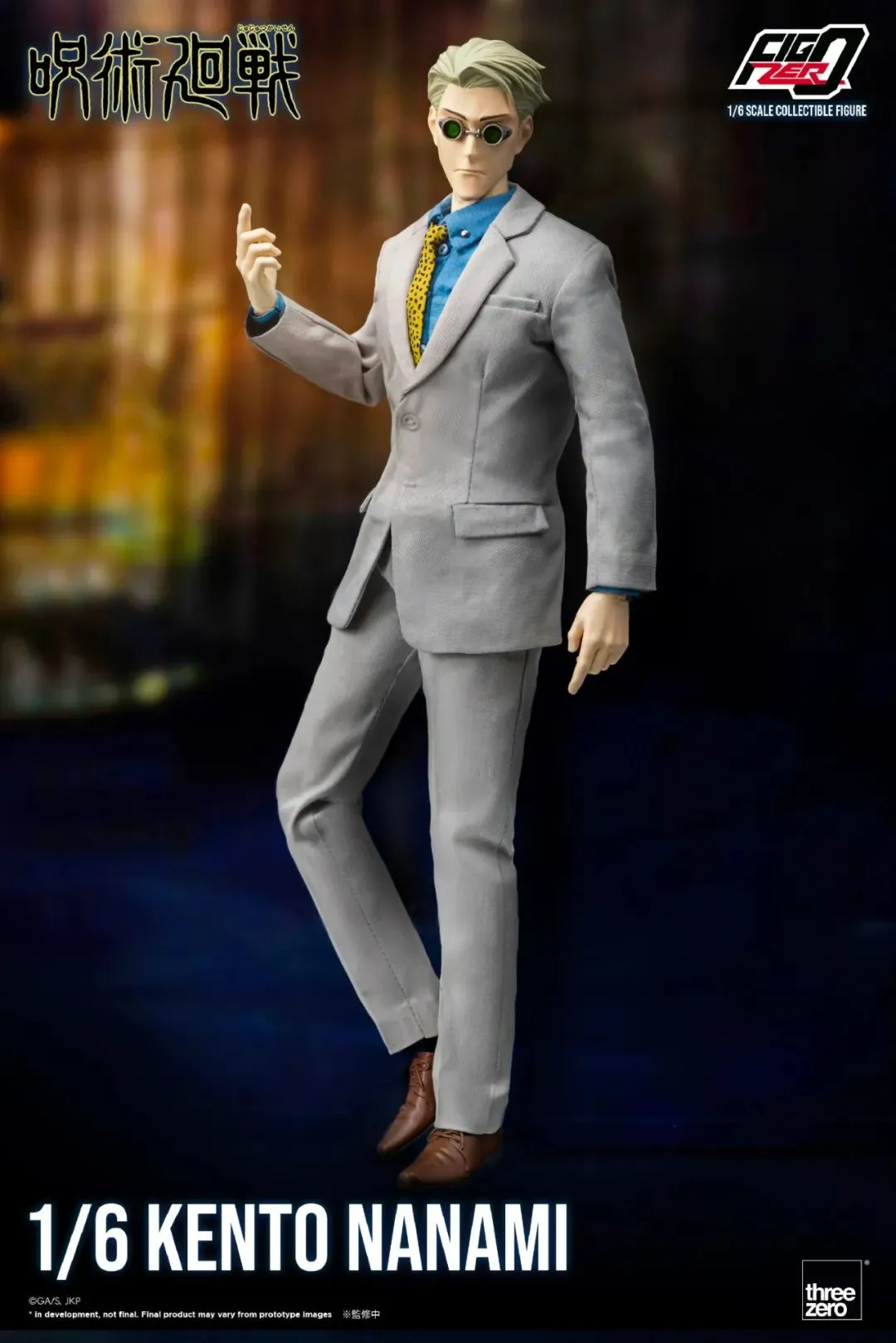 The Figzero Kento Nanami figure stands approximately 30.8cm tall and features 38 points of articulation throughout the body. He is dressed in a blue long-sleeved shirt, with a grey suit jacket and pants layered on top, as well as a classic polka-dot tie.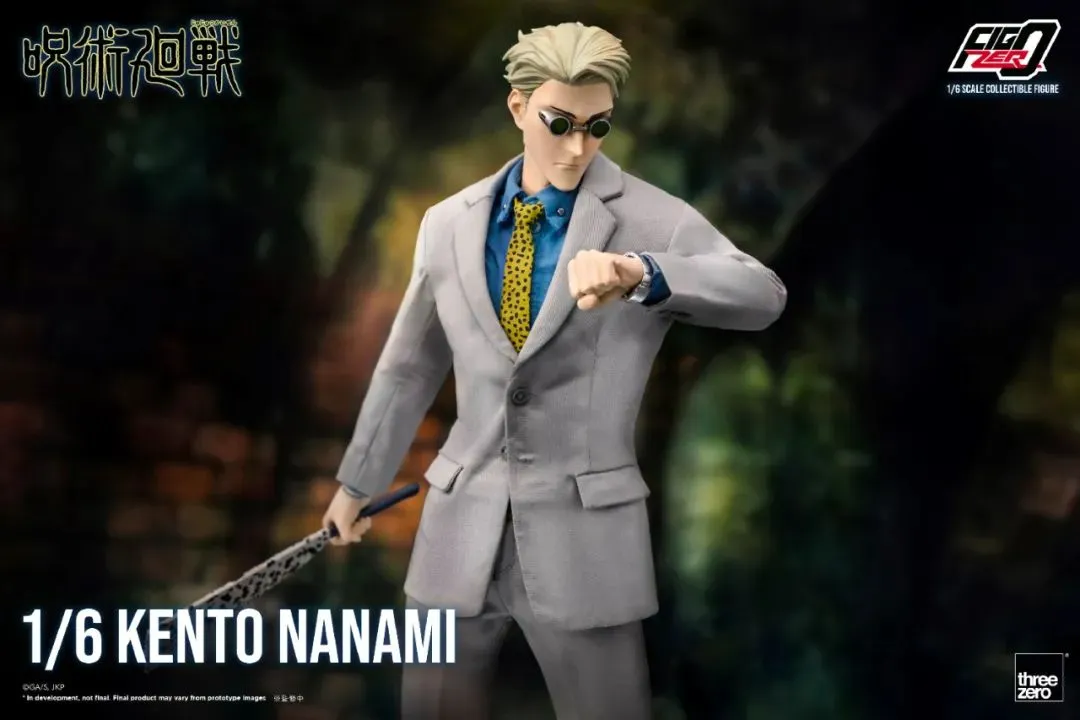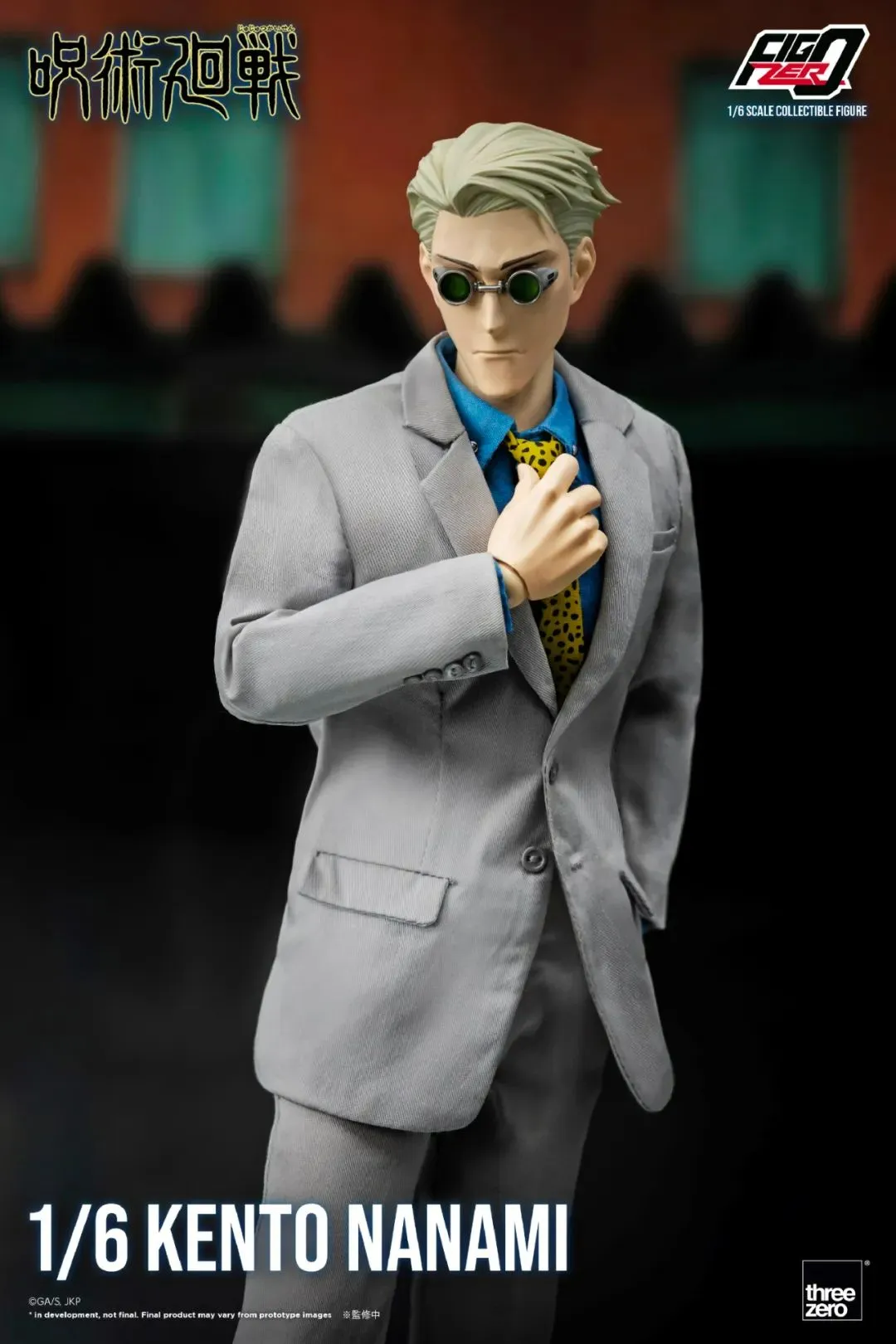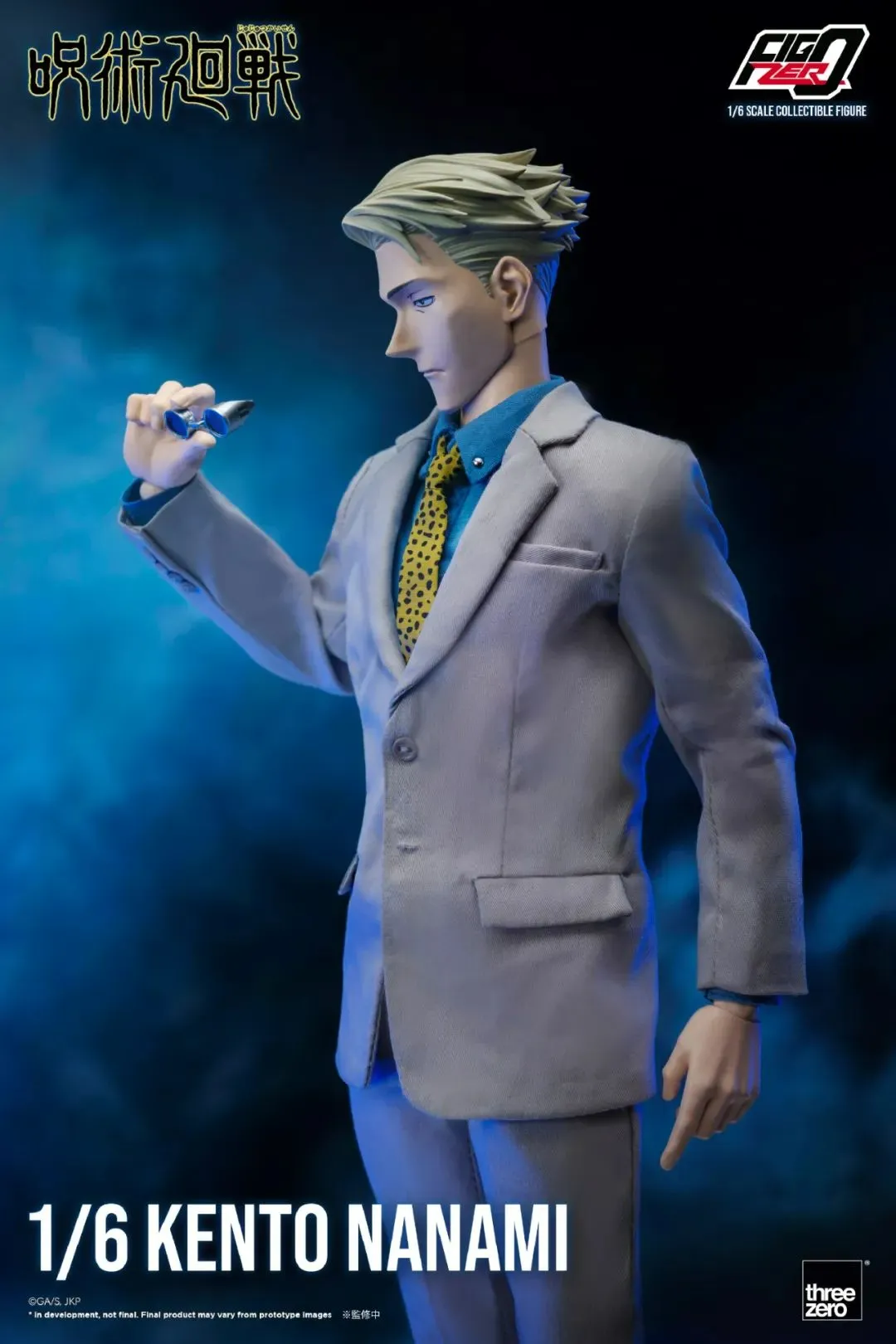 The figure comes with five sets of interchangeable hands, as well as additional accessories including a pair of magnetic sunglasses, a wristwatch, a cursed tool knife, a shoulder strap (which can be used to attach the knife), and a special right fist with cursed energy effects.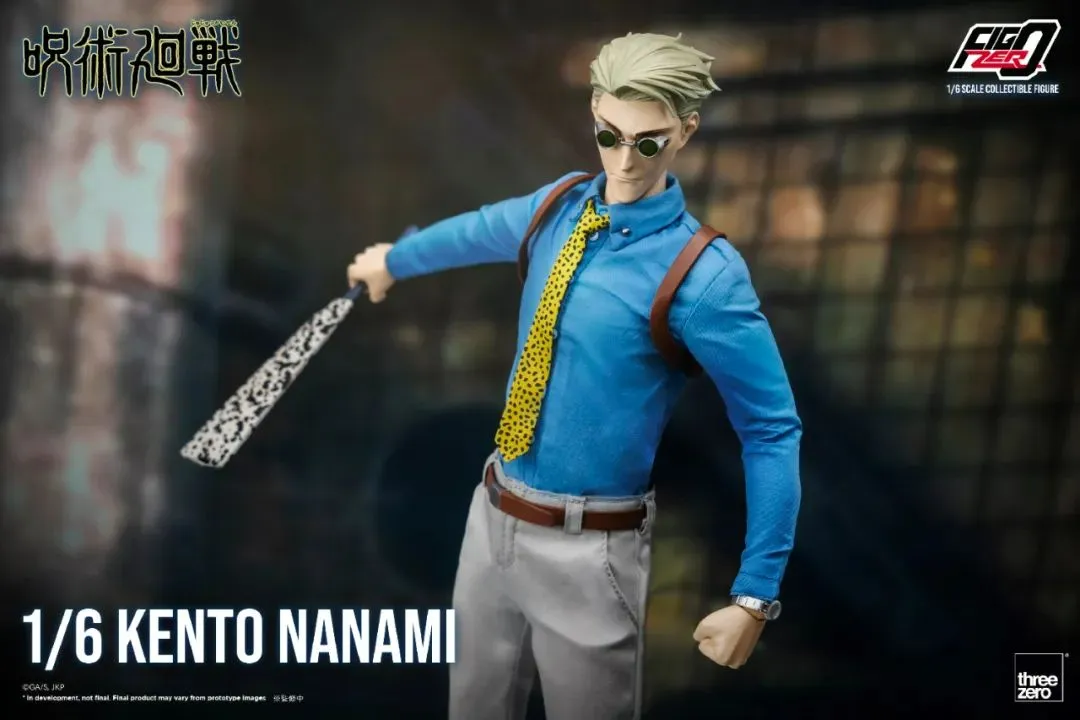 The set also includes a range of clothing items such as a cloth suit jacket, long-sleeved shirt, suit pants, tie, socks, belt, and shoes. Additionally, the figure comes with a right hand holding a weapon, a right hand in a gesture for adjusting the tie, and a right hand with a wrapped tie around the fist.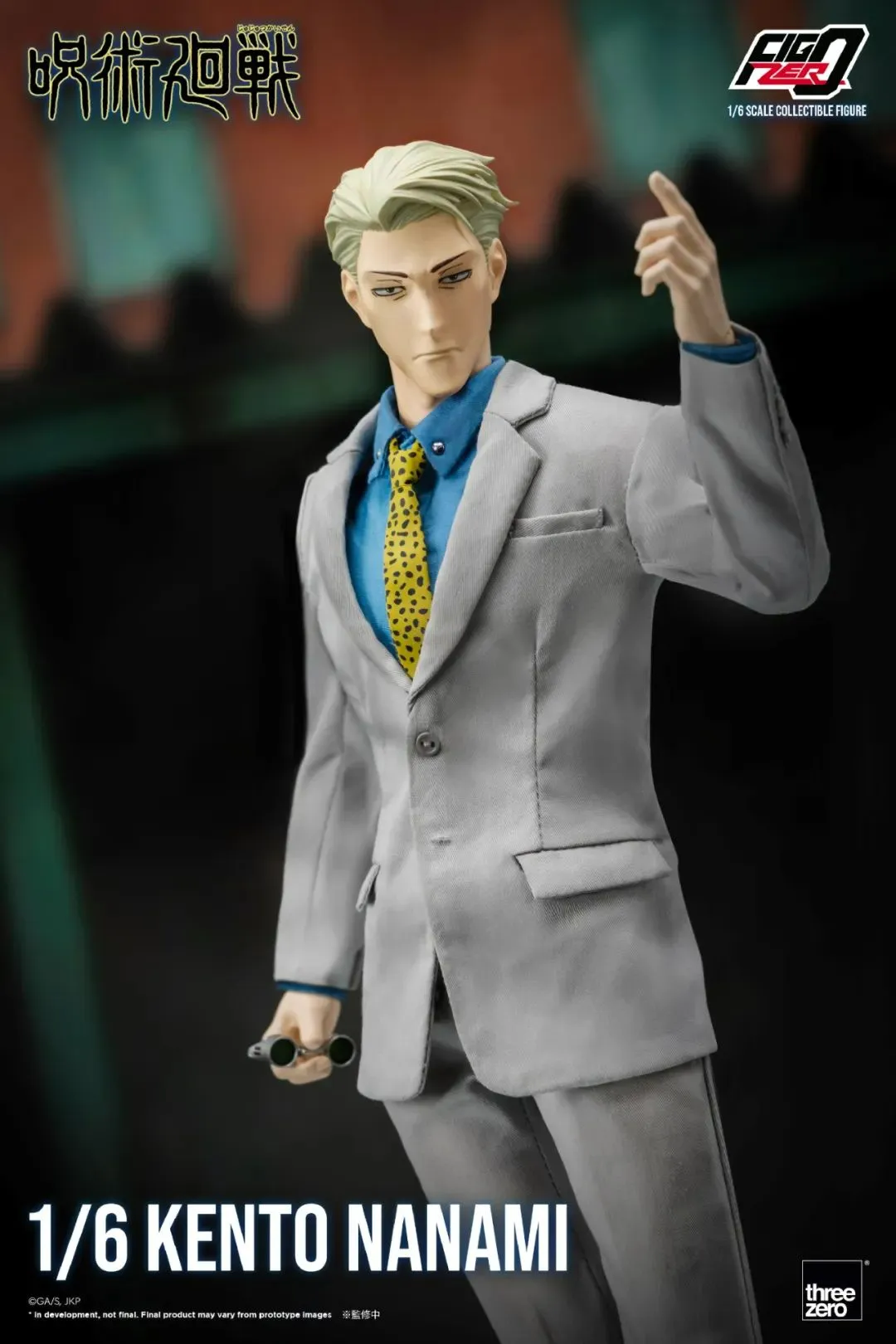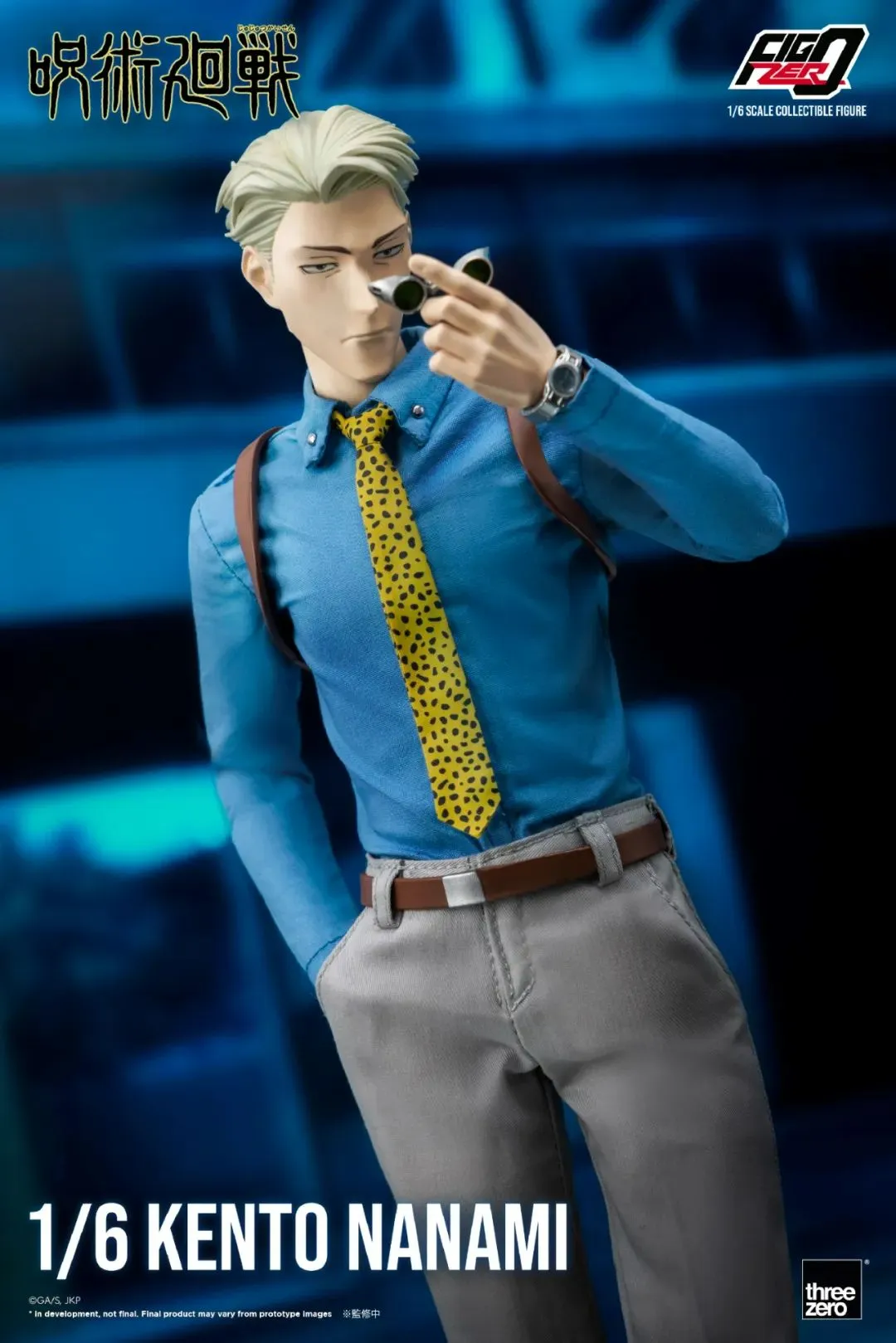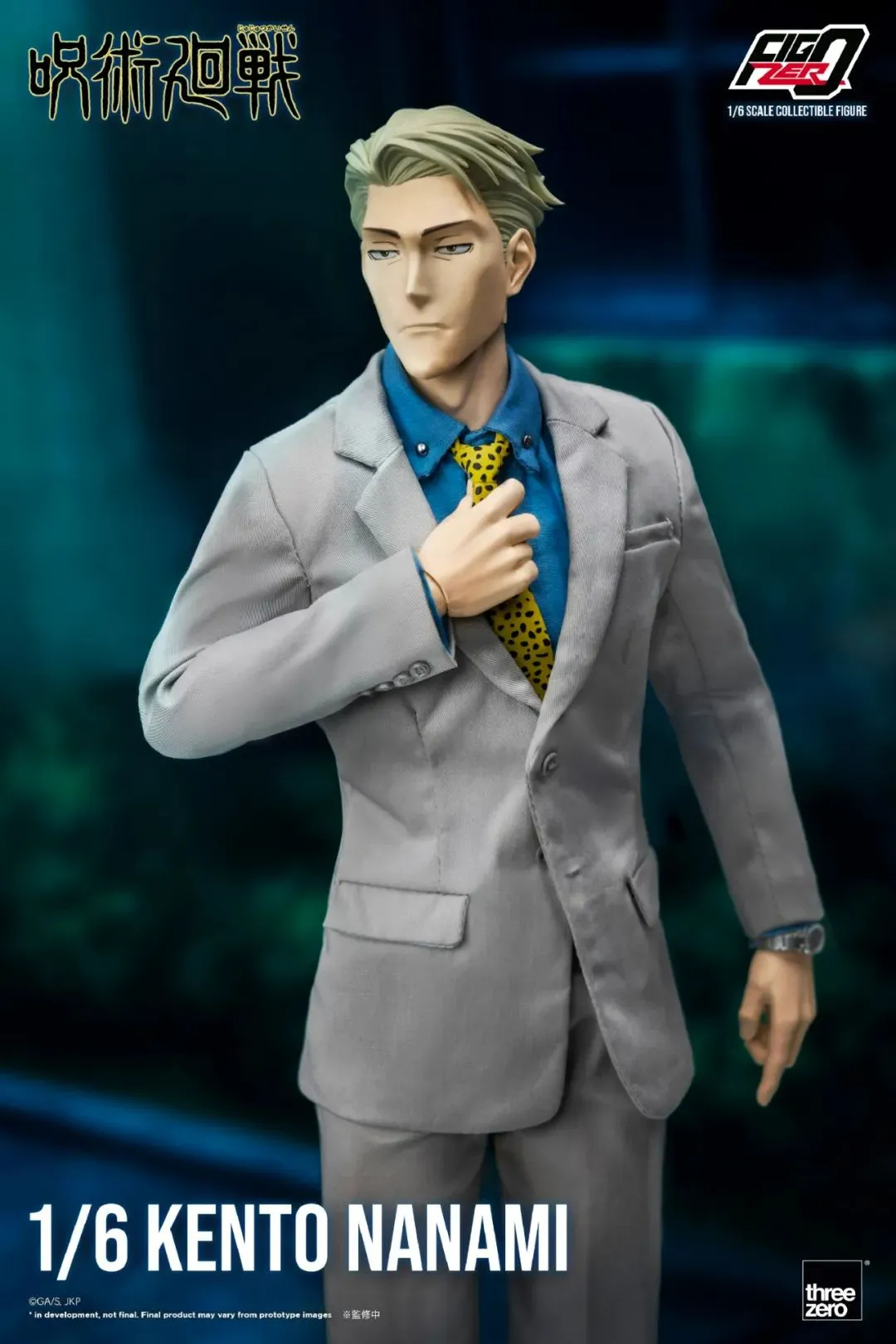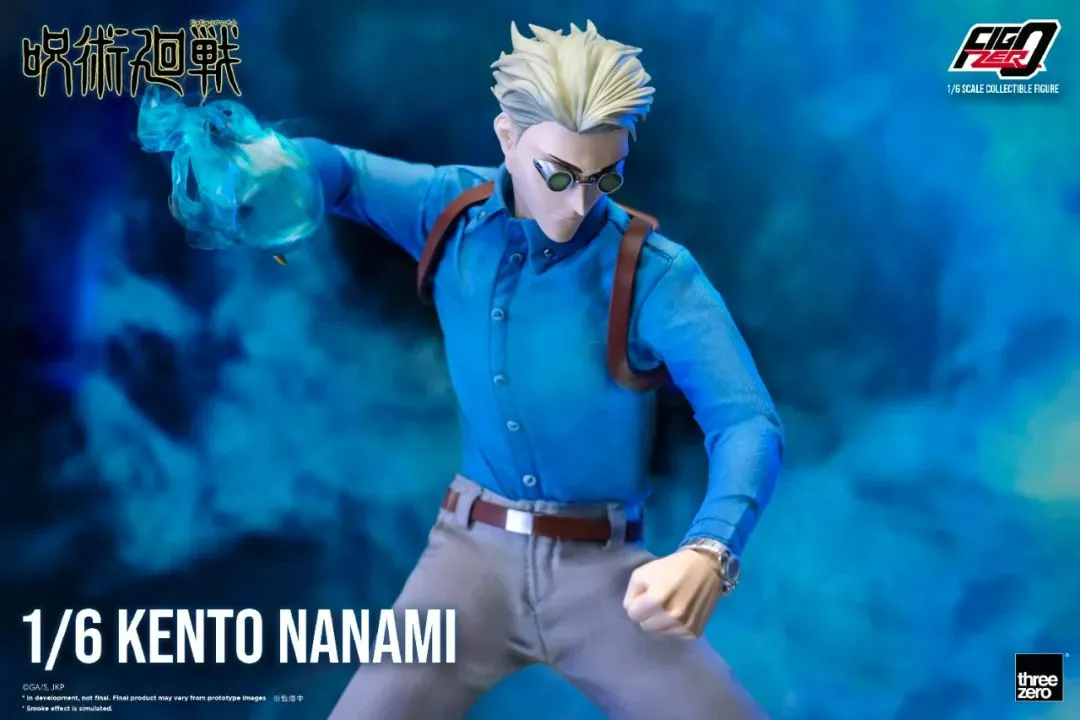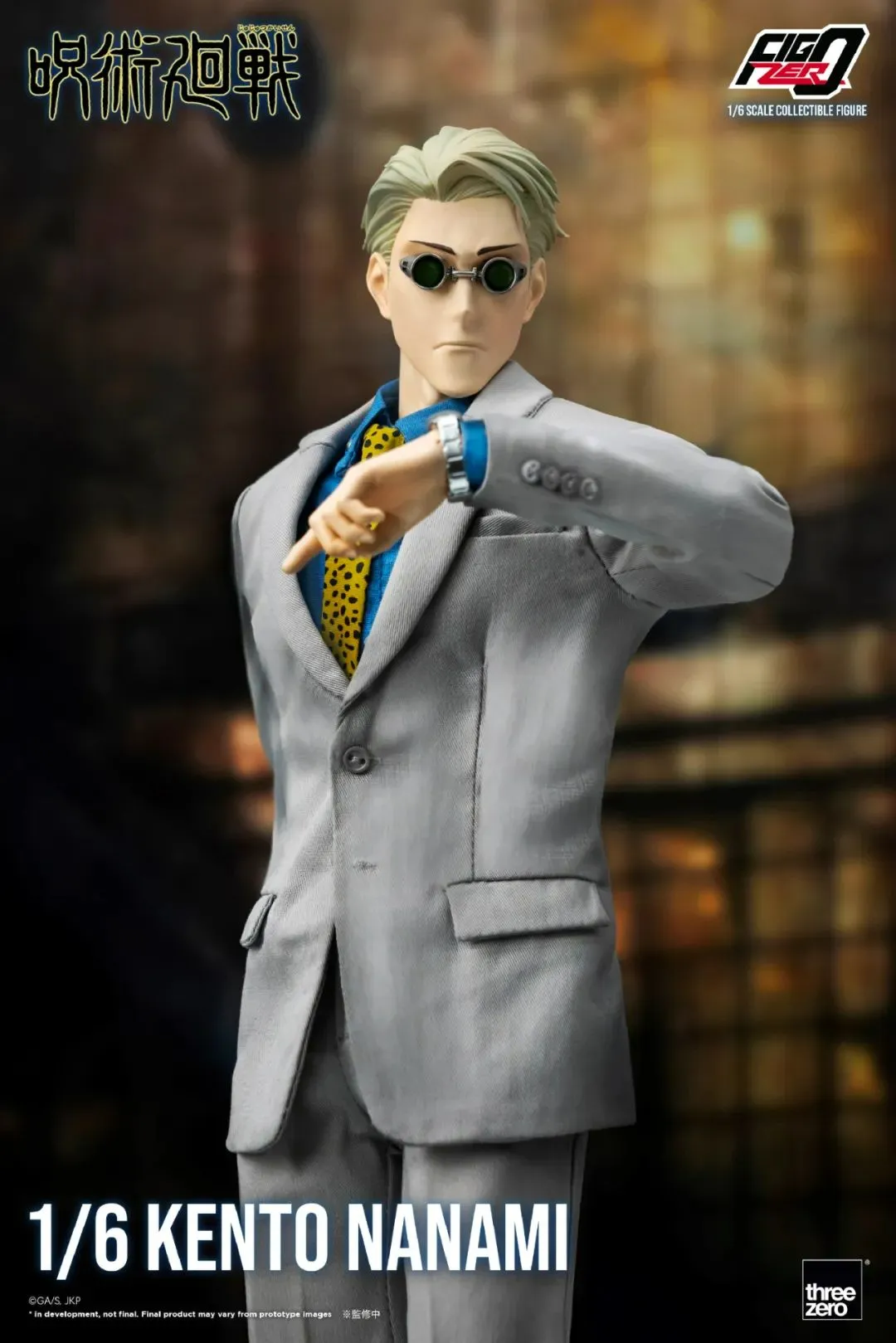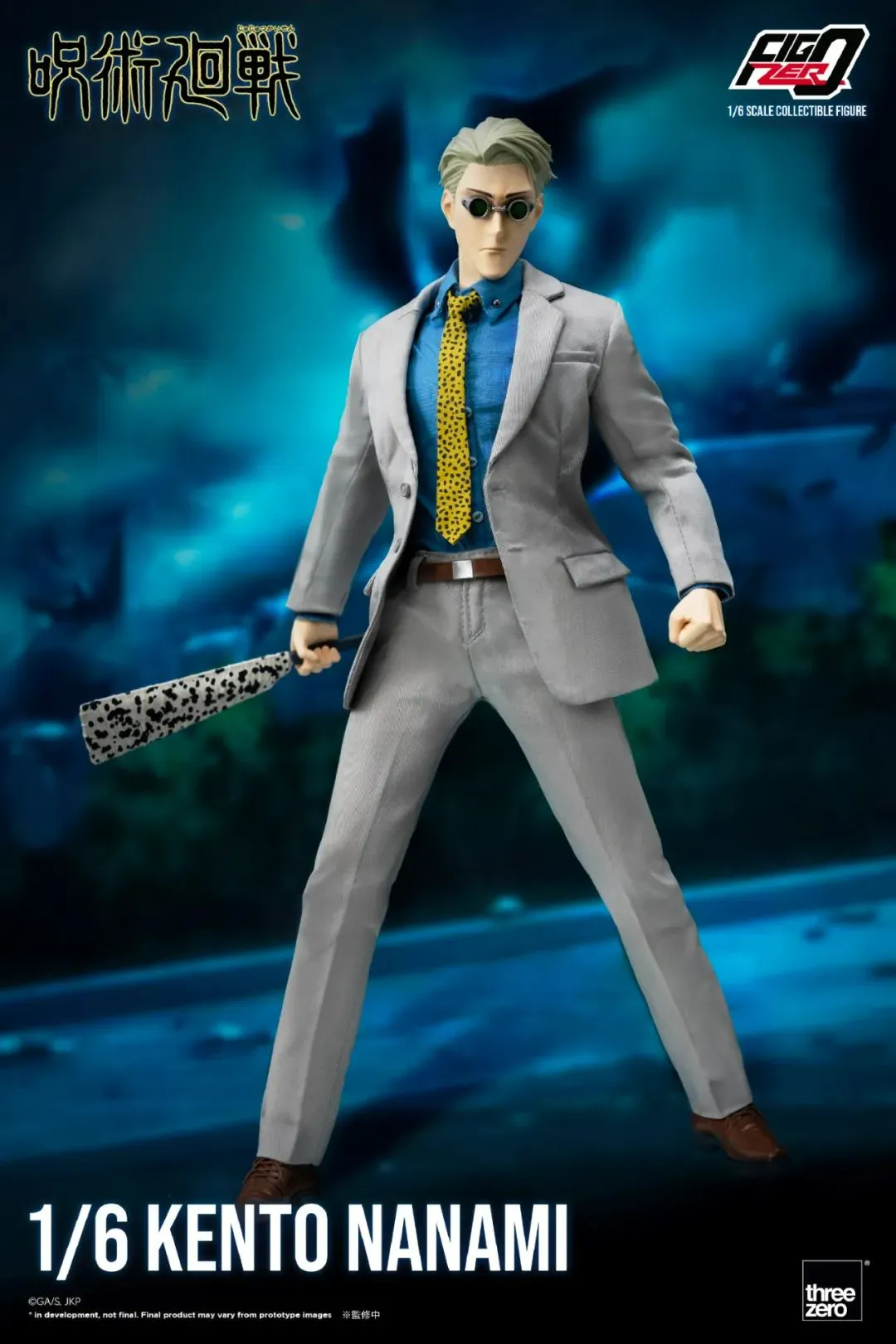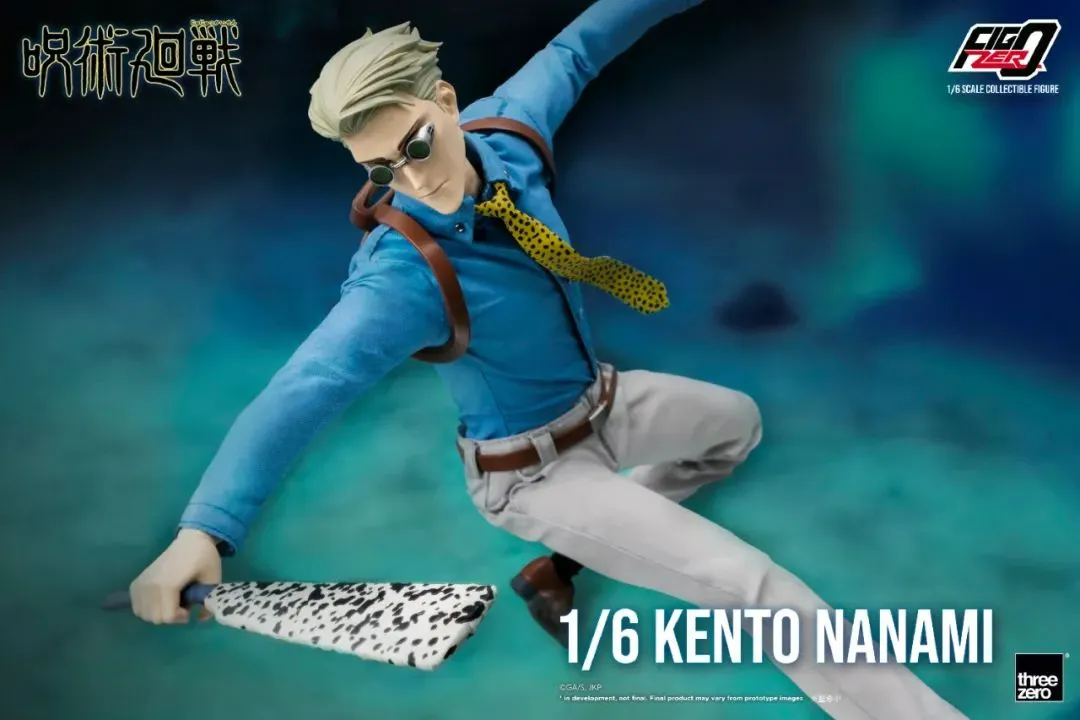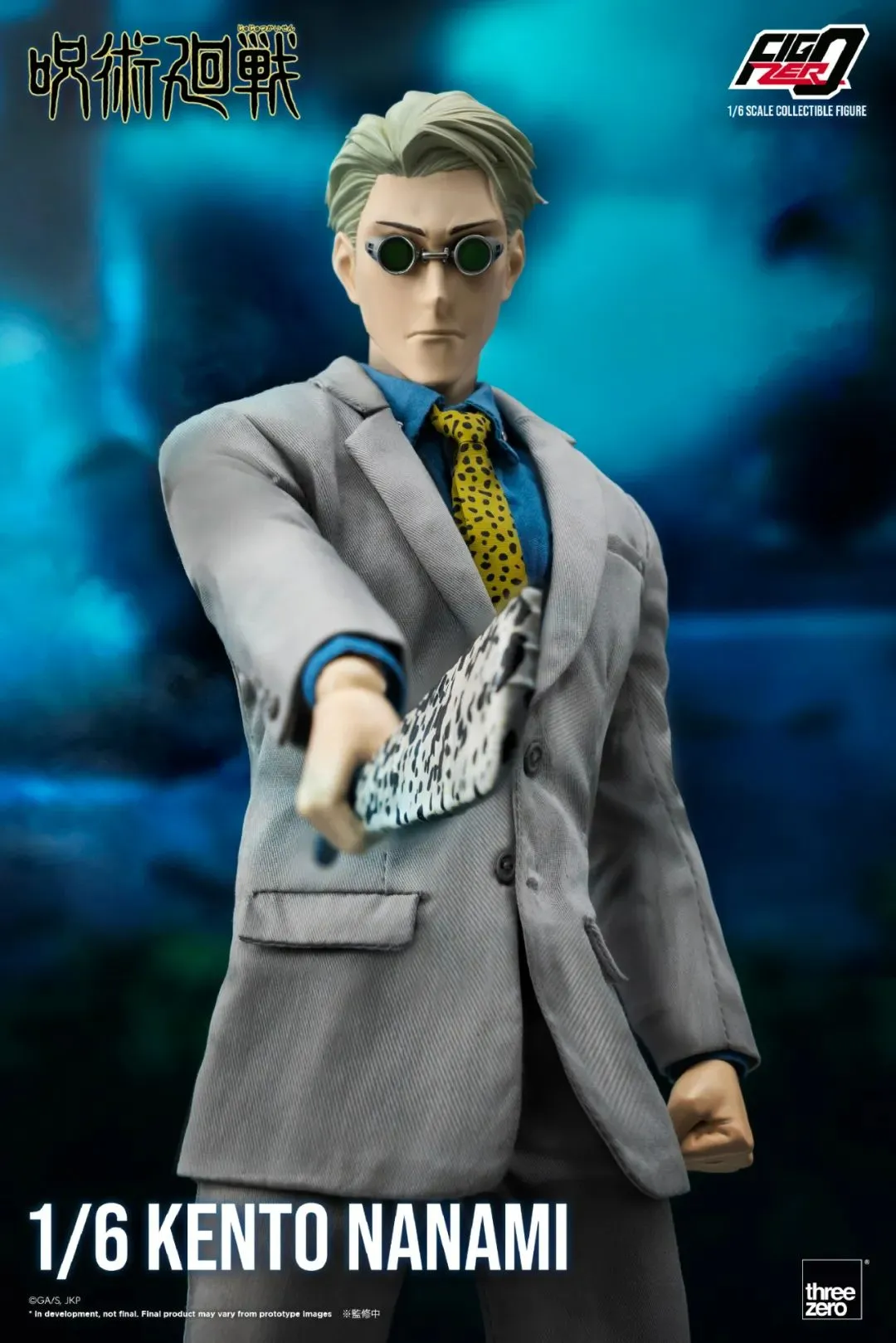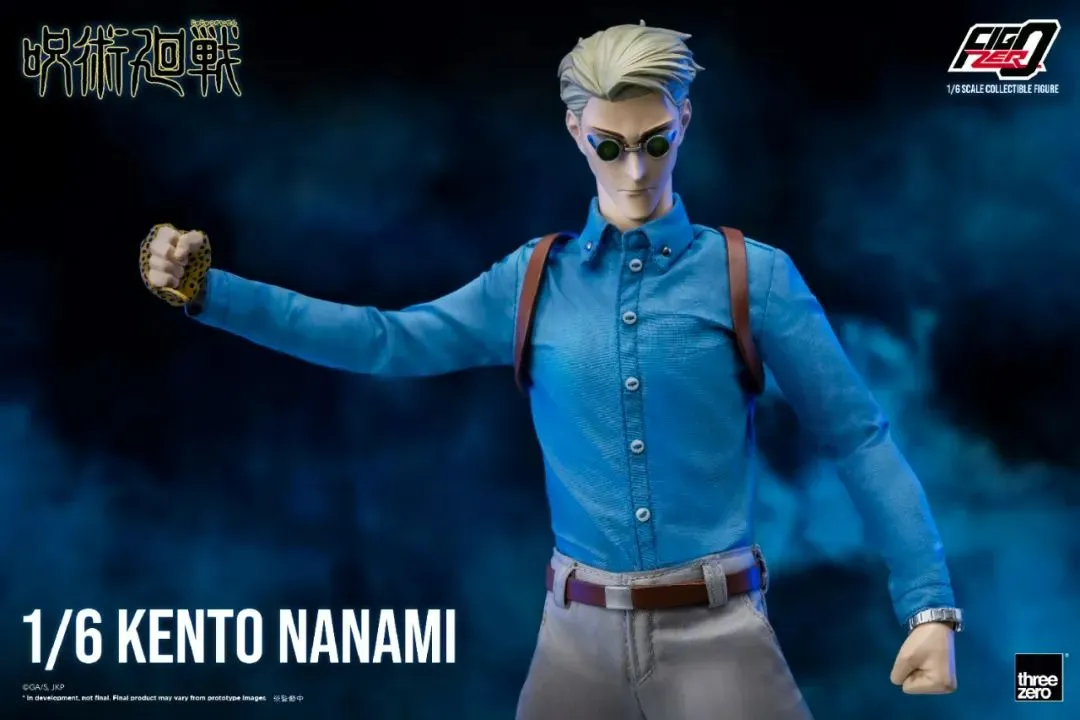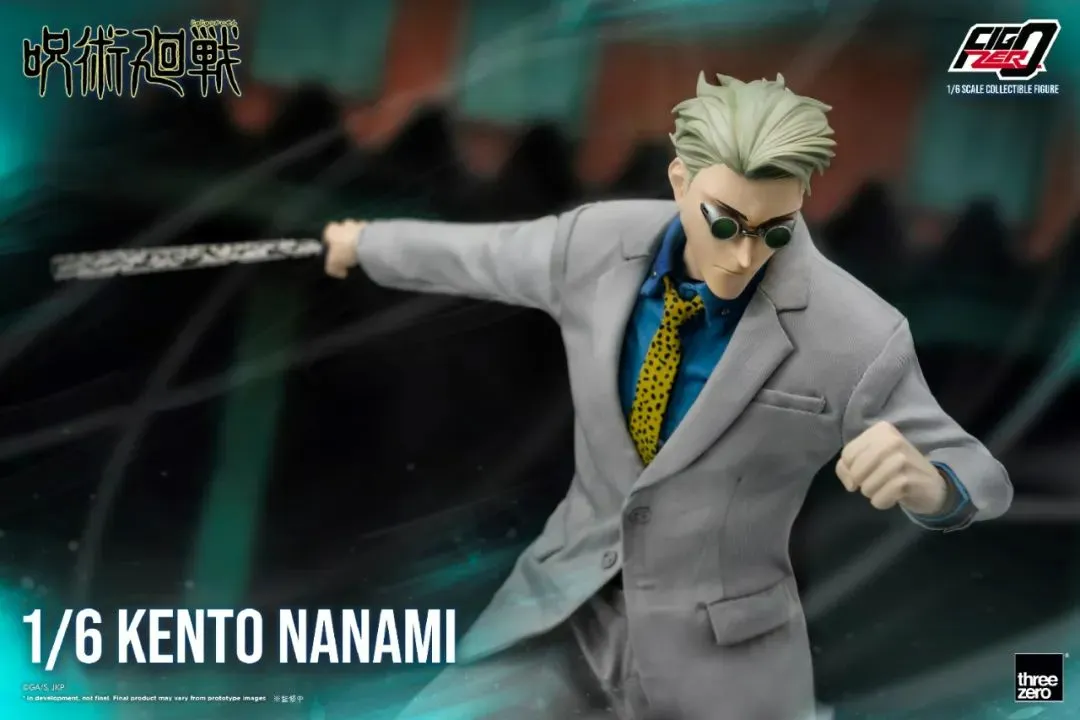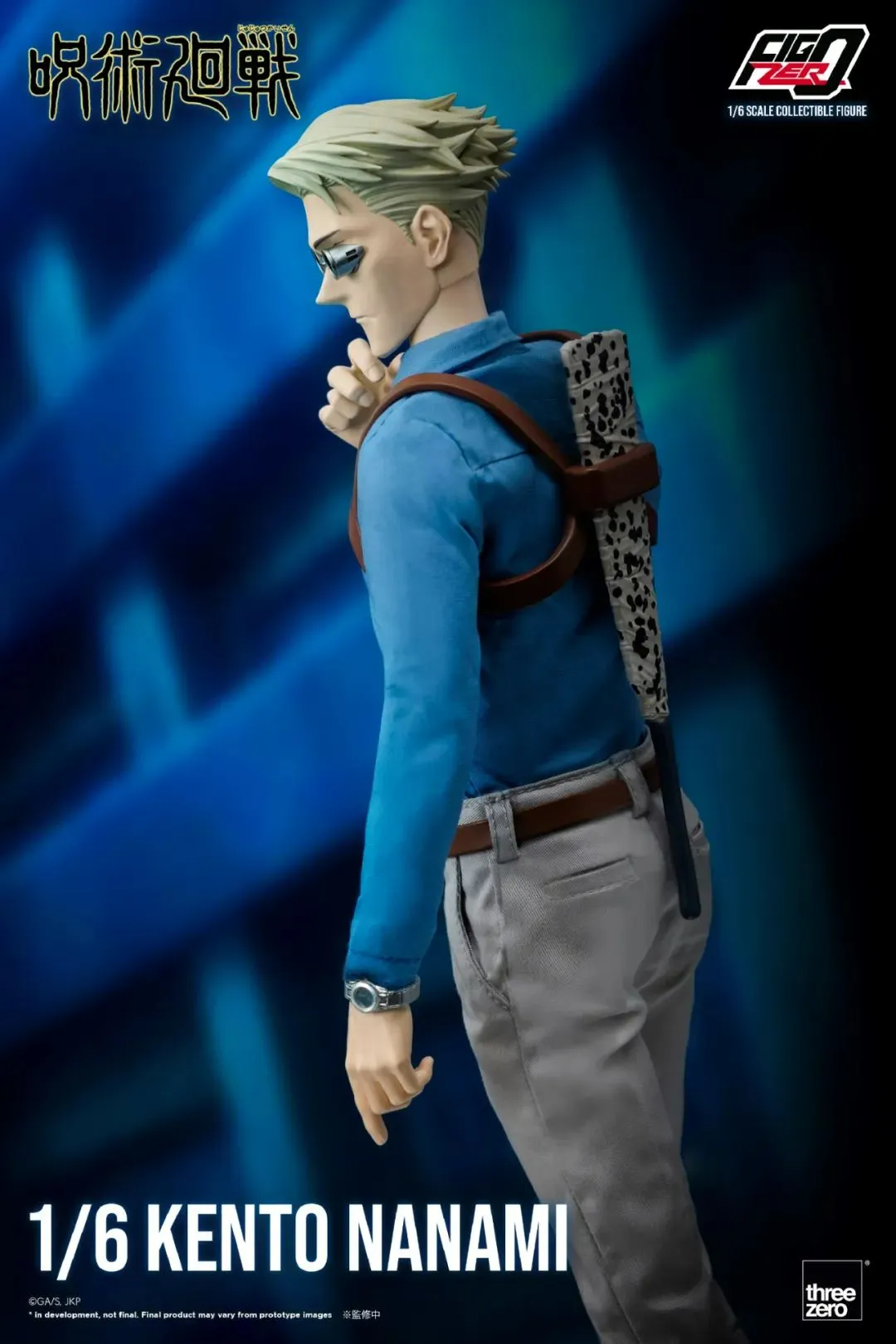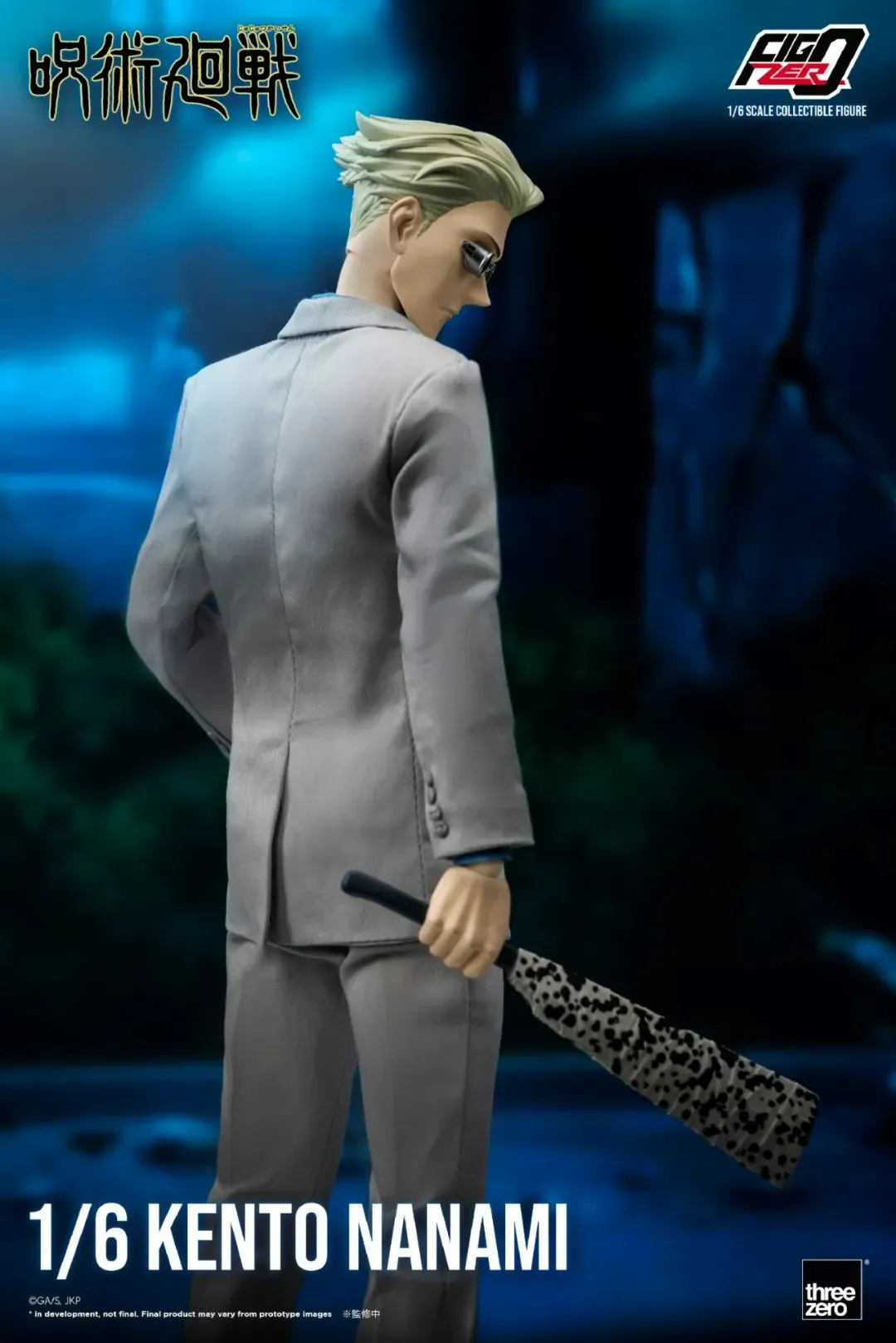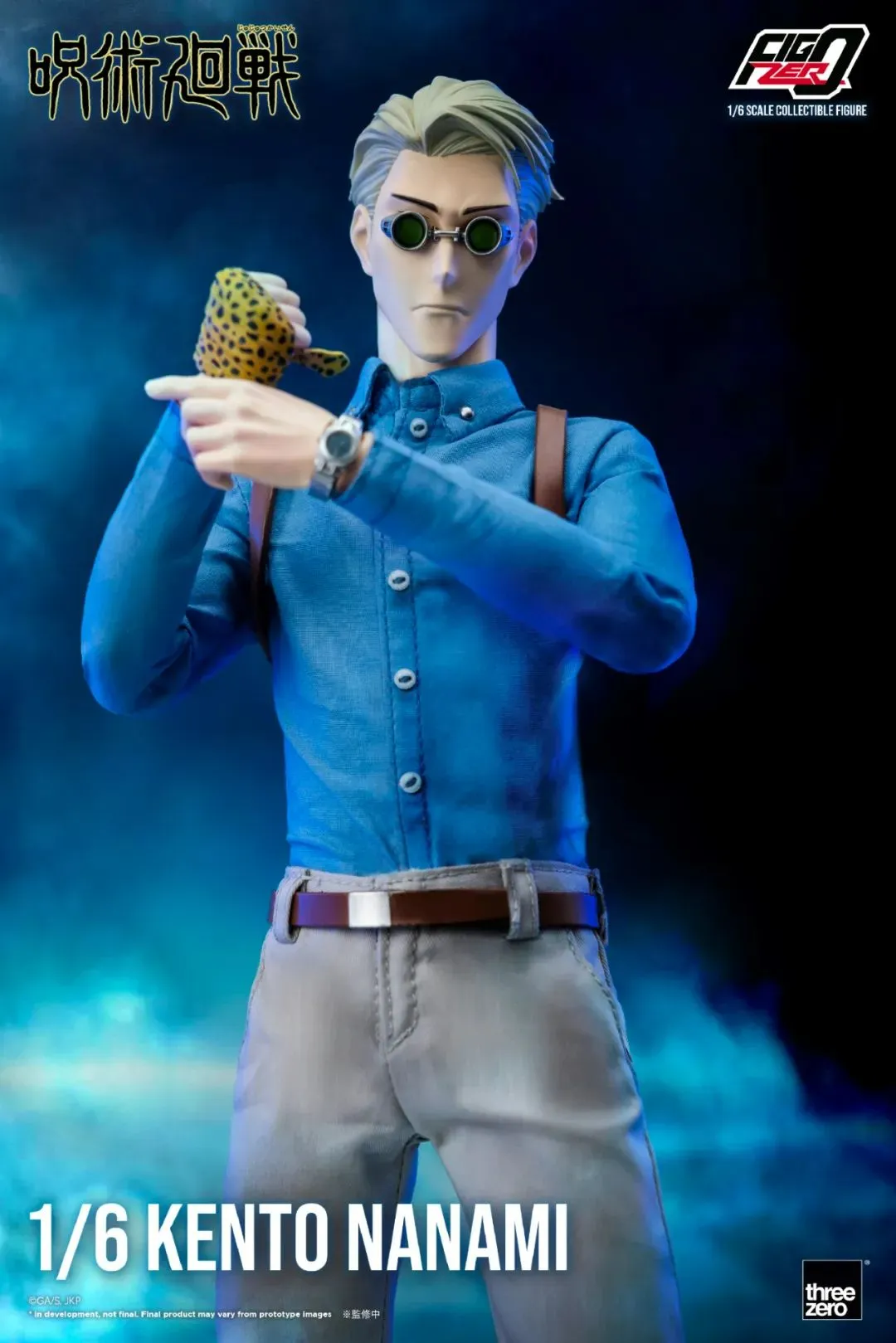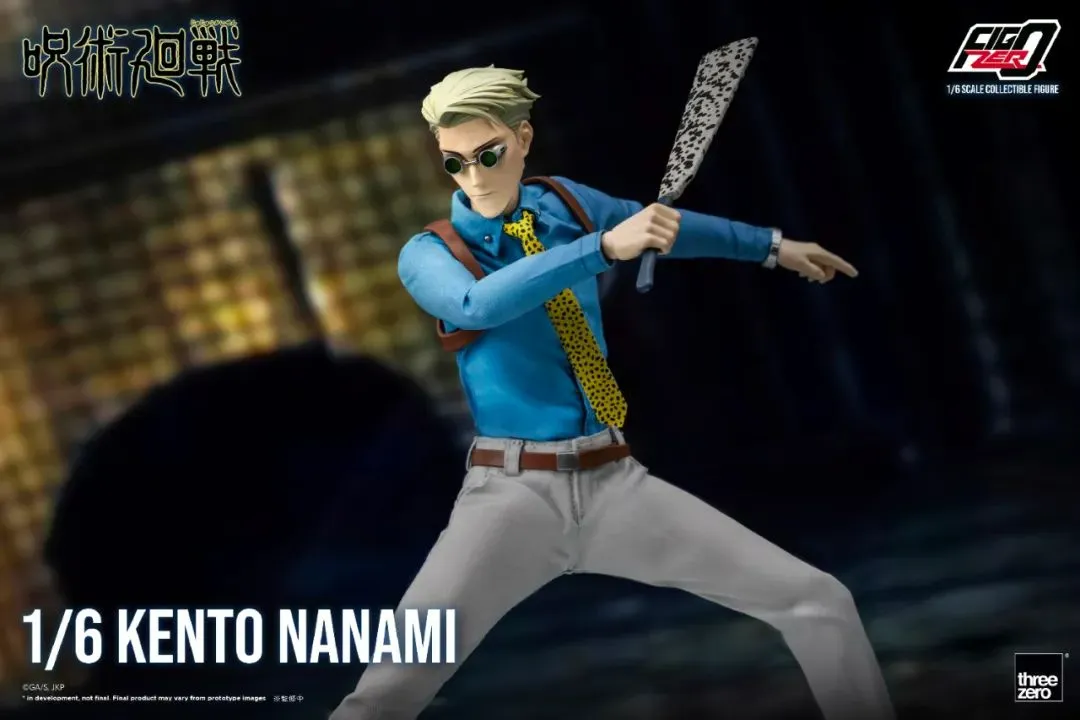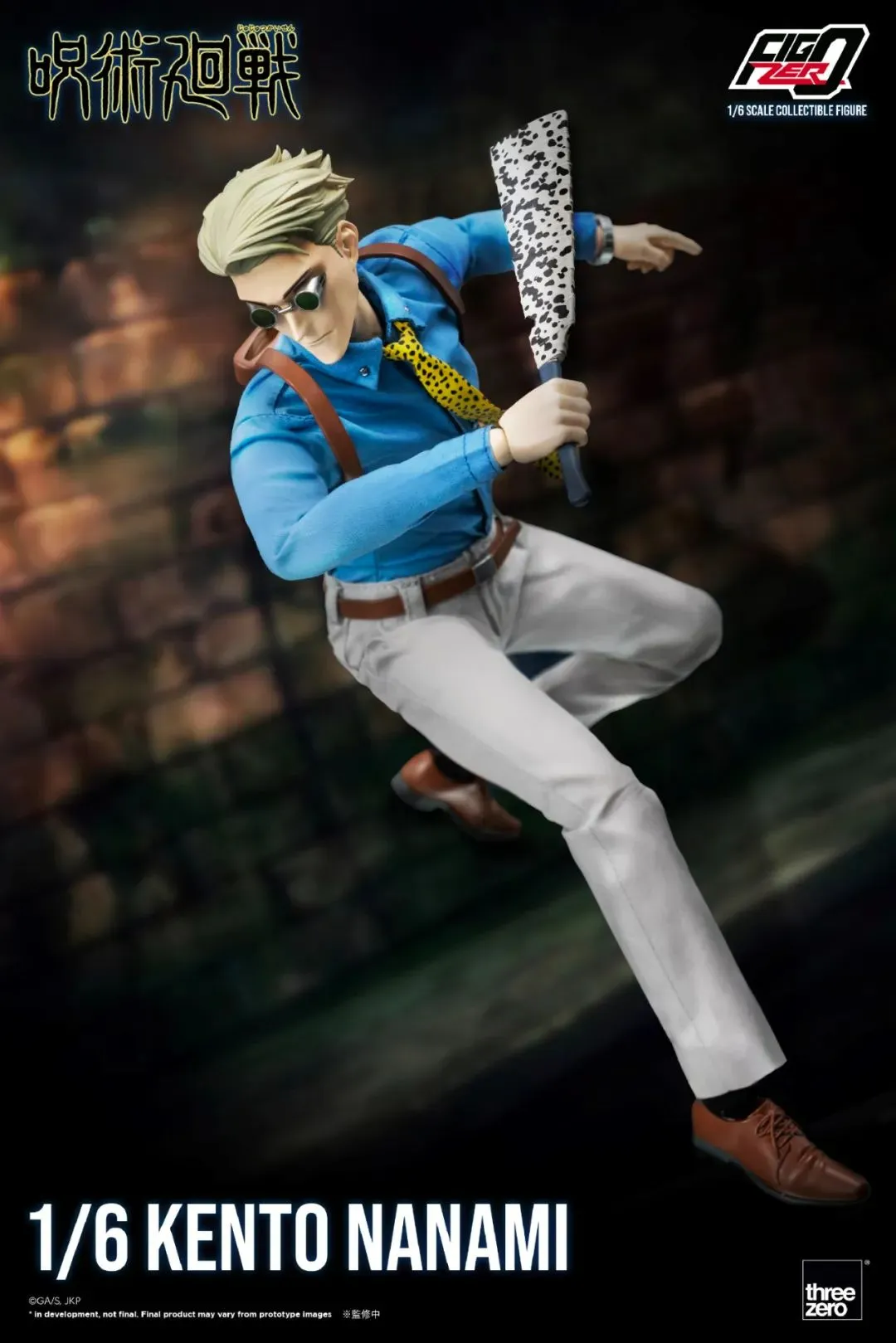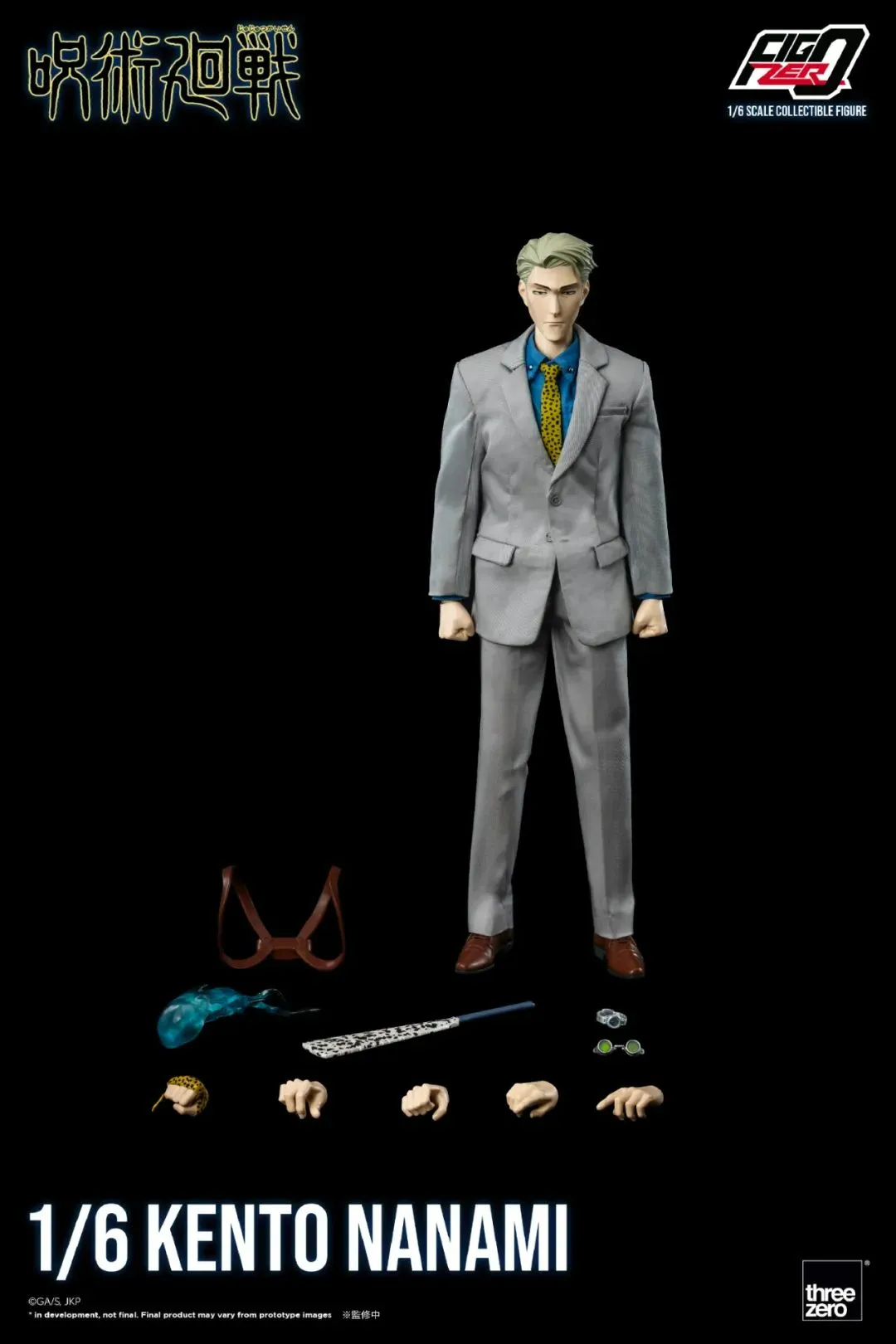 Accessories included in the set:
1 pair of magnetic sunglasses
1 wristwatch
1 cursed tool knife
1 shoulder strap (can be used to attach the knife)
1 special right fist with cursed energy effects
5 sets of interchangeable hands (1 pair of fists, 1 pair of relaxed hands, and 1 pair of hands with specific gestures) Clothing items included in the set:
1 cloth suit jacket
1 cloth long-sleeved shirt
1 cloth suit pants
1 cloth tie
1 pair of cloth socks
1 belt
1 pair of shoes