Goku – Universe Studio
Goku – Universe Studio: In the world of Dragon Ball GT, a character named Baby , the last of the Tuffle species, arrives on Earth with the intent to exterminate the Saiyans and take control of all its inhabitants.  Using his powers, he takes control of Goku's family and friends to do his bidding.  Goku, having just arrived back on Earth to retrieve the dragon balls, is the only one who could stop Baby in his tracks.  However, he was outmatched by the ruthless villian, even in his Super Saiyan 3 form.   That all changed when Goku transformed into the Golden Ape, causing a rampage around the city.  It was then when he finally came to his senses that he transformed into the unique Super Saiyan 4.  With this newfound power, Goku is now ready to take on Baby as well as any foes in the Dragon Ball GT saga that stands in his way.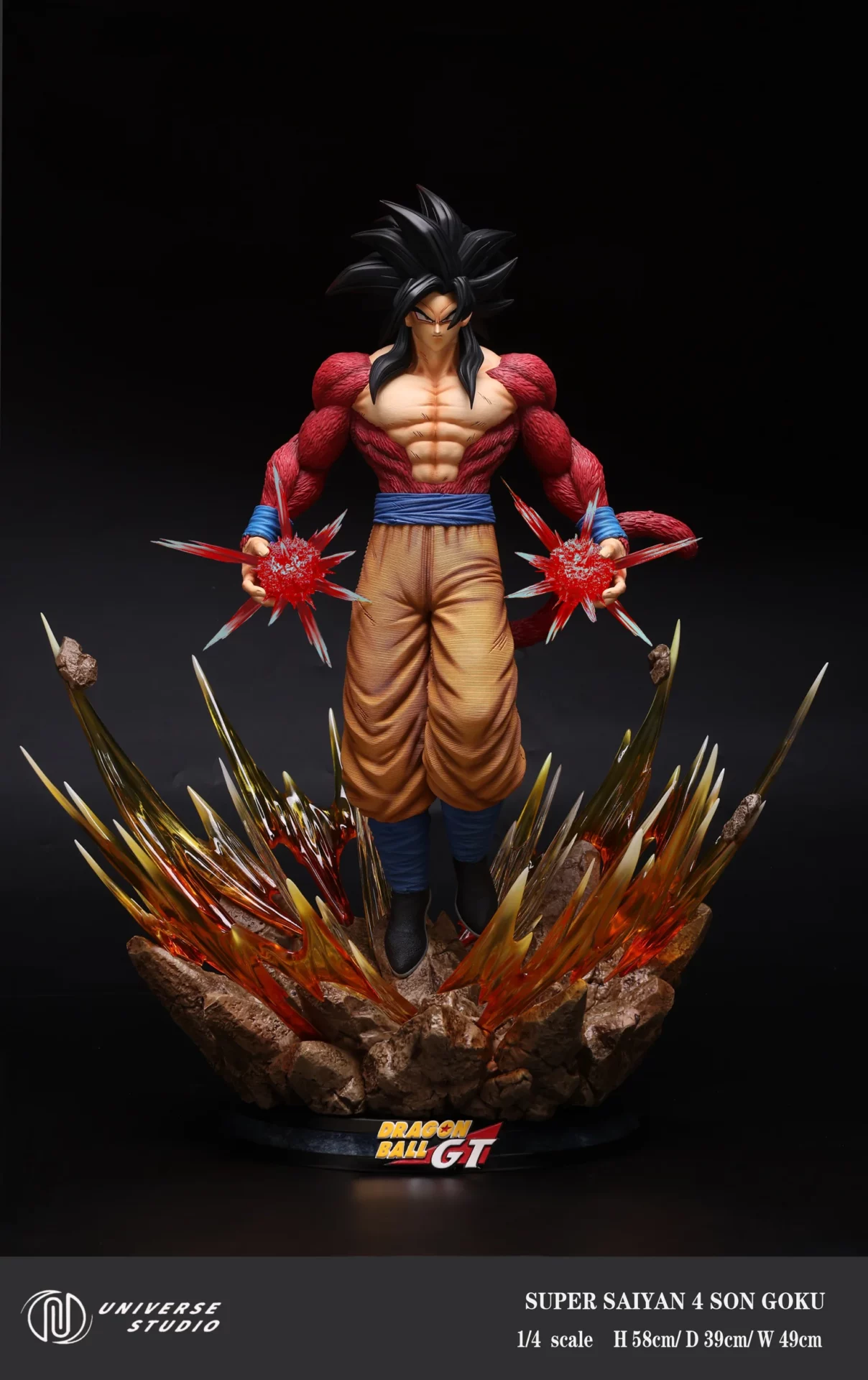 The Super Saiyan 4 transformation is different from the other Super Saiyan forms that came before it.  Gone is the iconic golden hair from the 3 previous Super Saiyan transformations.  Instead, the hair color is changed to black and is a bit longer.   The transformation also changed Goku's body, which is now covered red fur.  One thing to note is that his tail grows back as well!  Their eyes become crimson red in color, giving this form a rather primal feel.  Whether you liked the Dragon Ball GT series or not, we can all agree that the Super Saiyan 4 transformation is nothing short of amazing!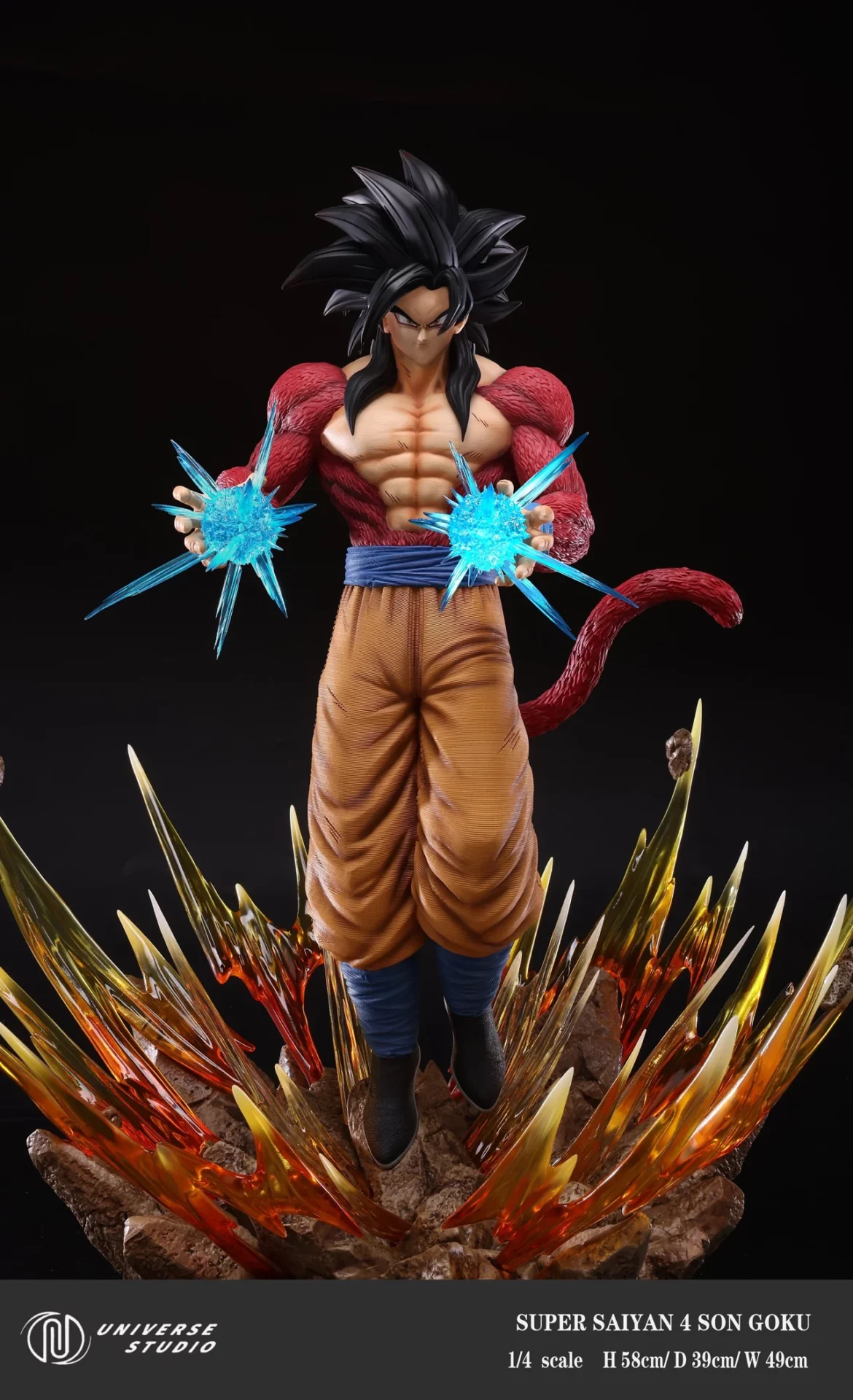 In the case of Universe Studio, they have done this design very well with this Goku figure.  The overall form of the figure matches closely to how the Super Saiyan 4 form looks in the anime.  From the muscular features to the facial expression, it gives it that aura of power that we all remembered Dragon Ball GT.  This figure also comes with two sets of bodies and heads, giving you plenty of customization options.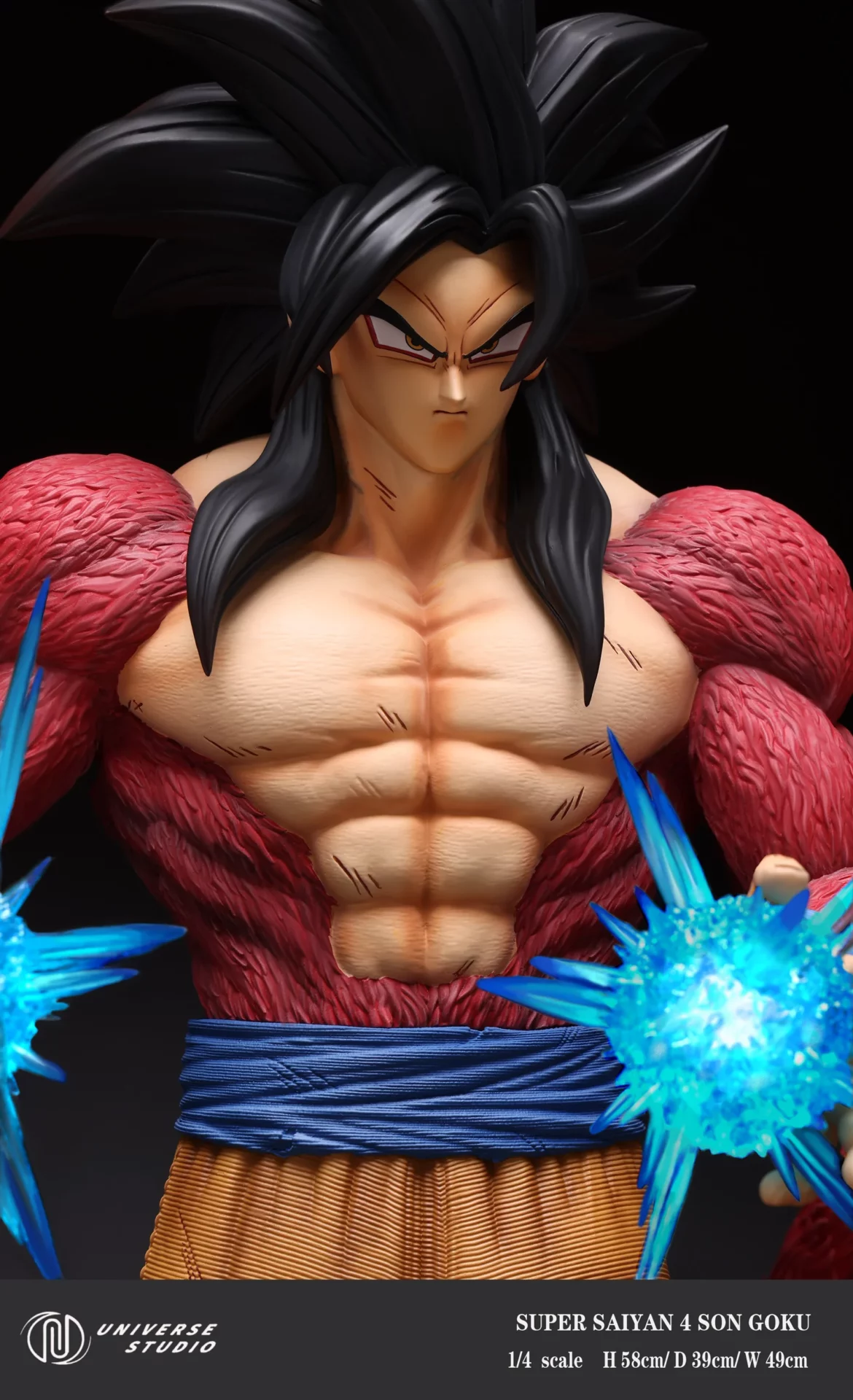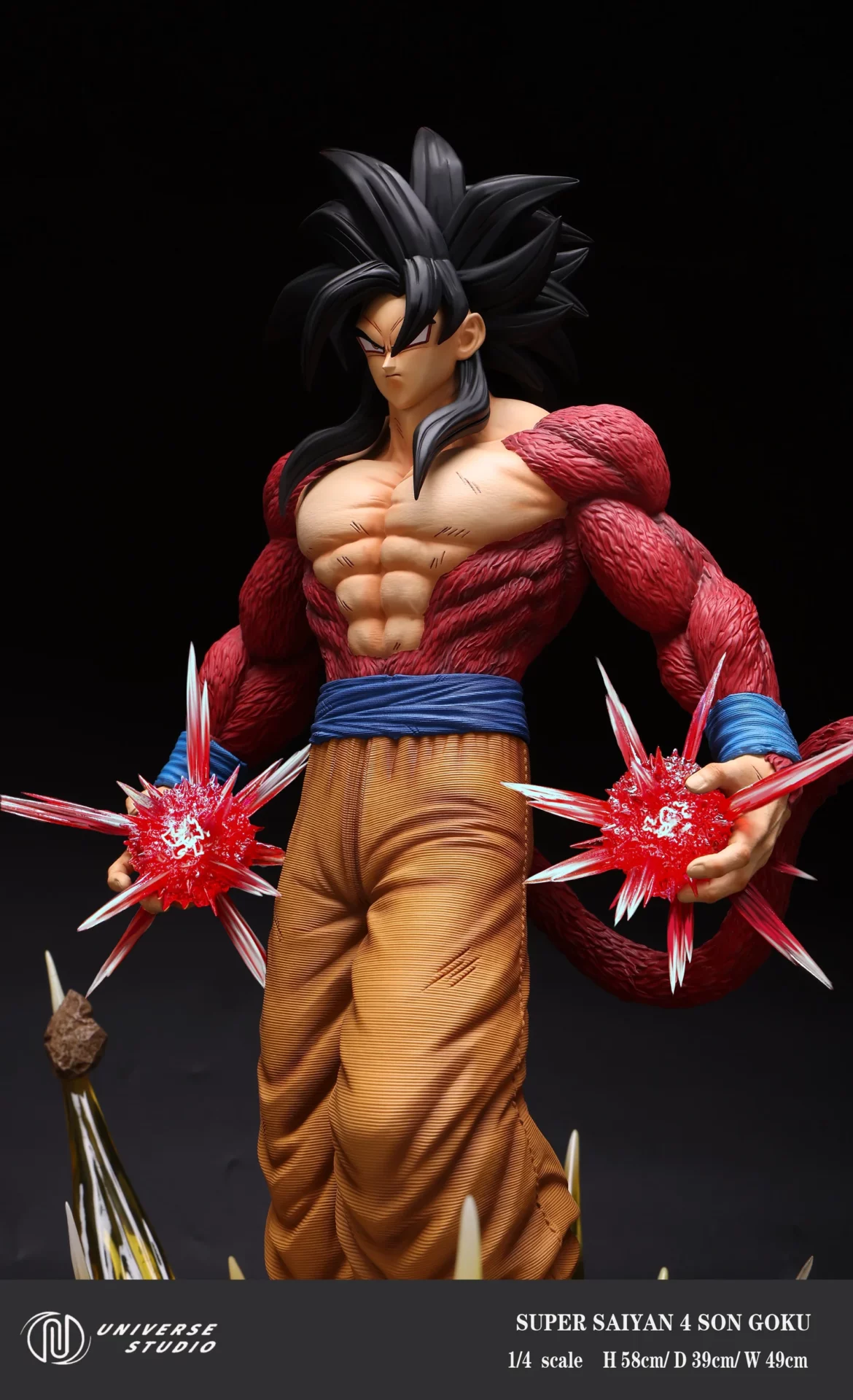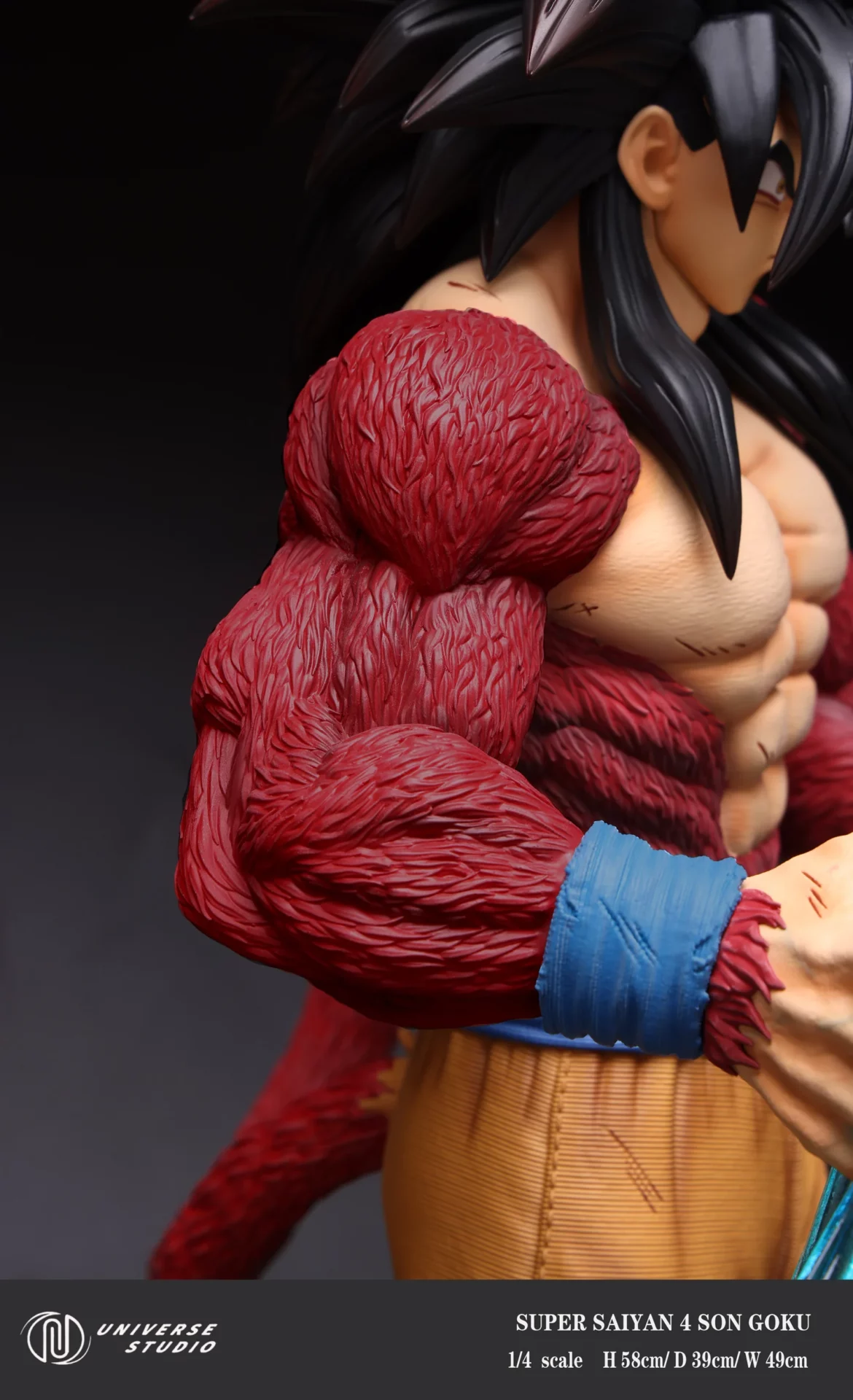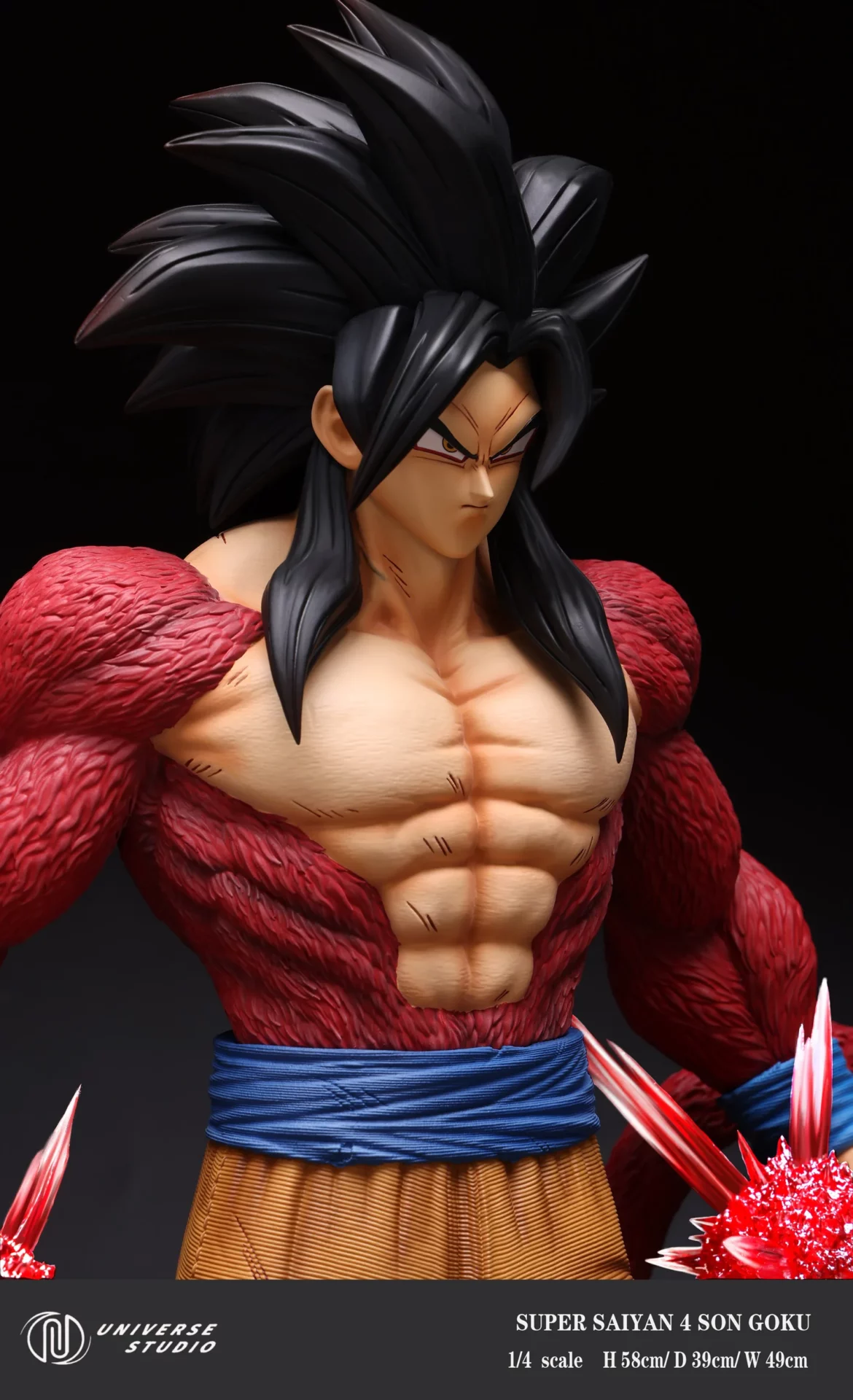 The base design is also great.  The aura from the Super Saiyan 4 form may not have the cool distinctive lightning effect from the previous Super Saiyan transformations, but it's still every bit as cool, nonetheless.  This aura effect is really well done, giving it a sense of power and strength.  The rocks being blasted away also adds to its realistic effect.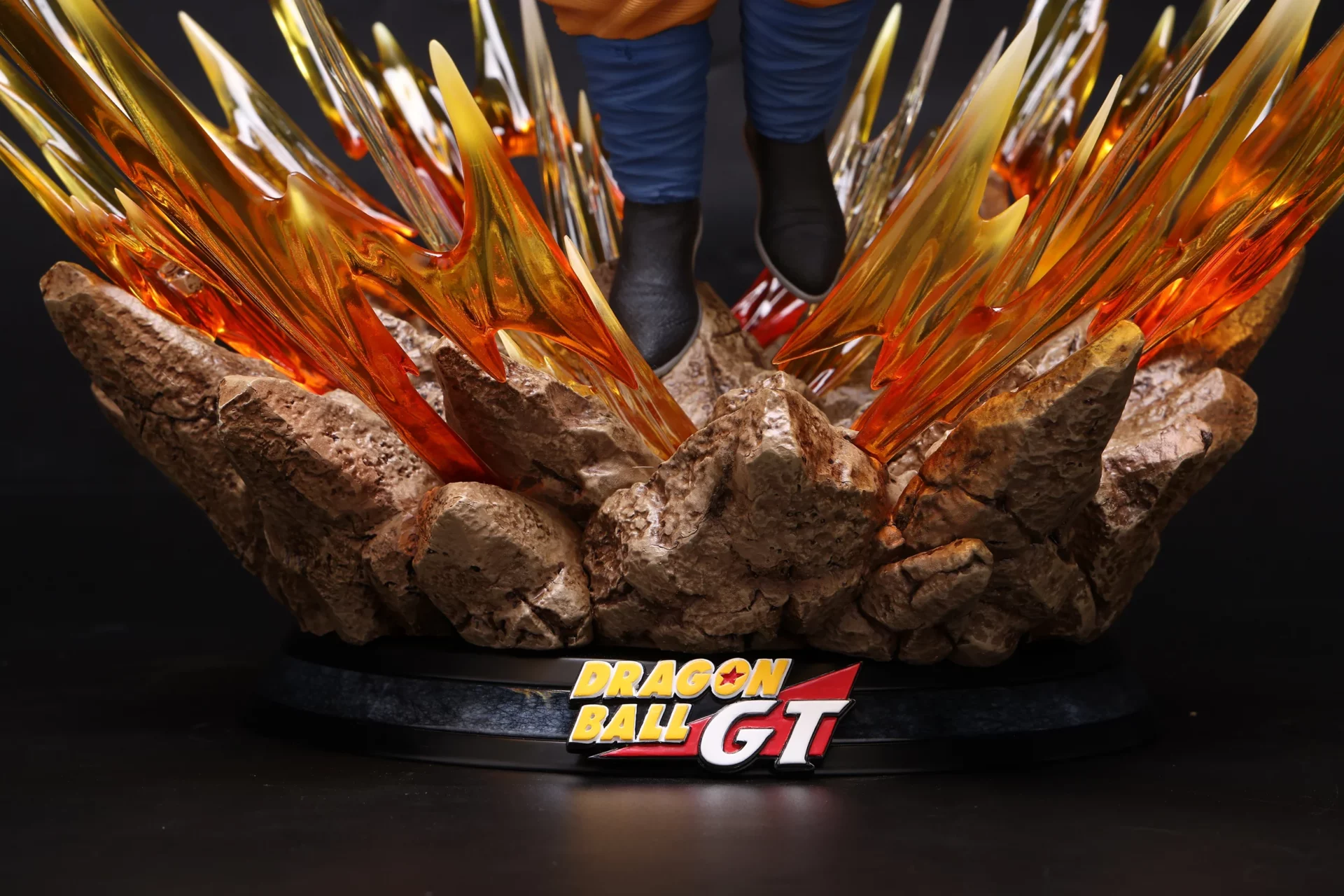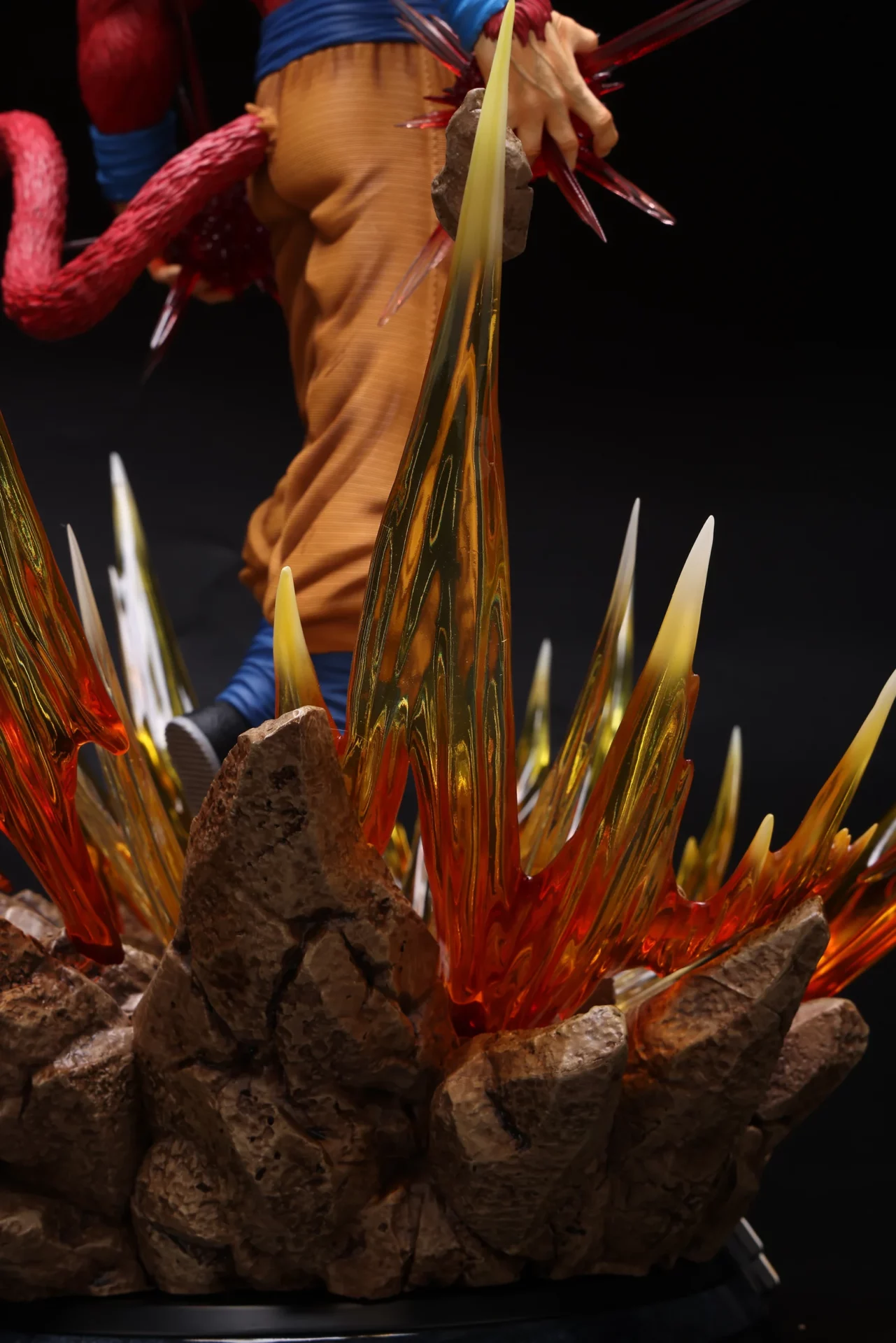 Fans of Dragon Ball may want to keep an eye on this figure!