Ji Ruxue – Cosmic Creations Studio
Ji Ruxue – Cosmic Creations Studio: Cosmic Creations Studios has released a unique figure in their lineup.  From the anime, Hua Jianghu Zhi Bu Liang, we have the character, Ji Ruxue. Although it comes with only one Susong Sword as an accessory, as the only officially authorized articulated figure available, and with a reasonable price, it's worth getting!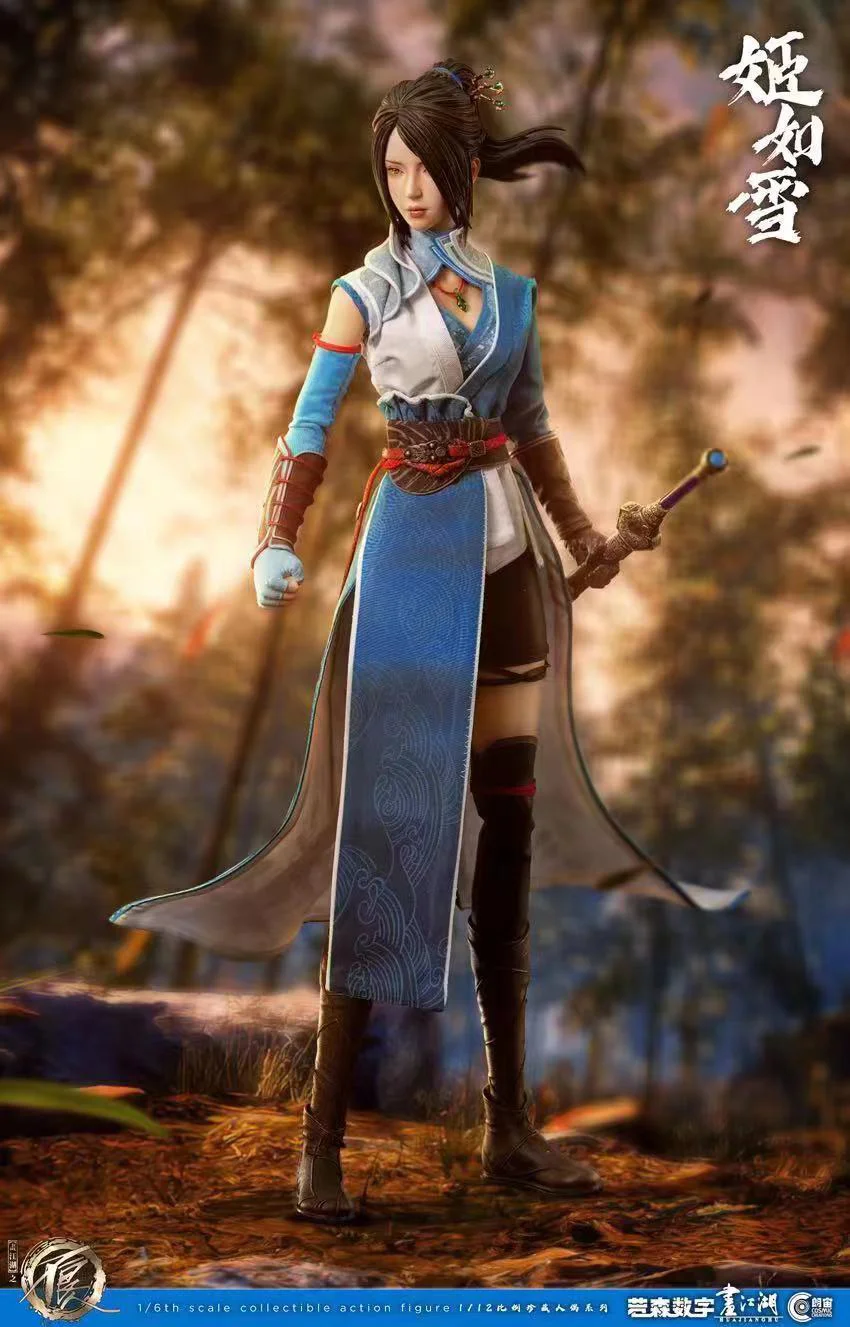 This JI Ruxue figure is dressed in a simple and neat blue and white robe, and its cool and resilient appearance is quite faithful to the original. The waist belt complements her long and beautiful legs well.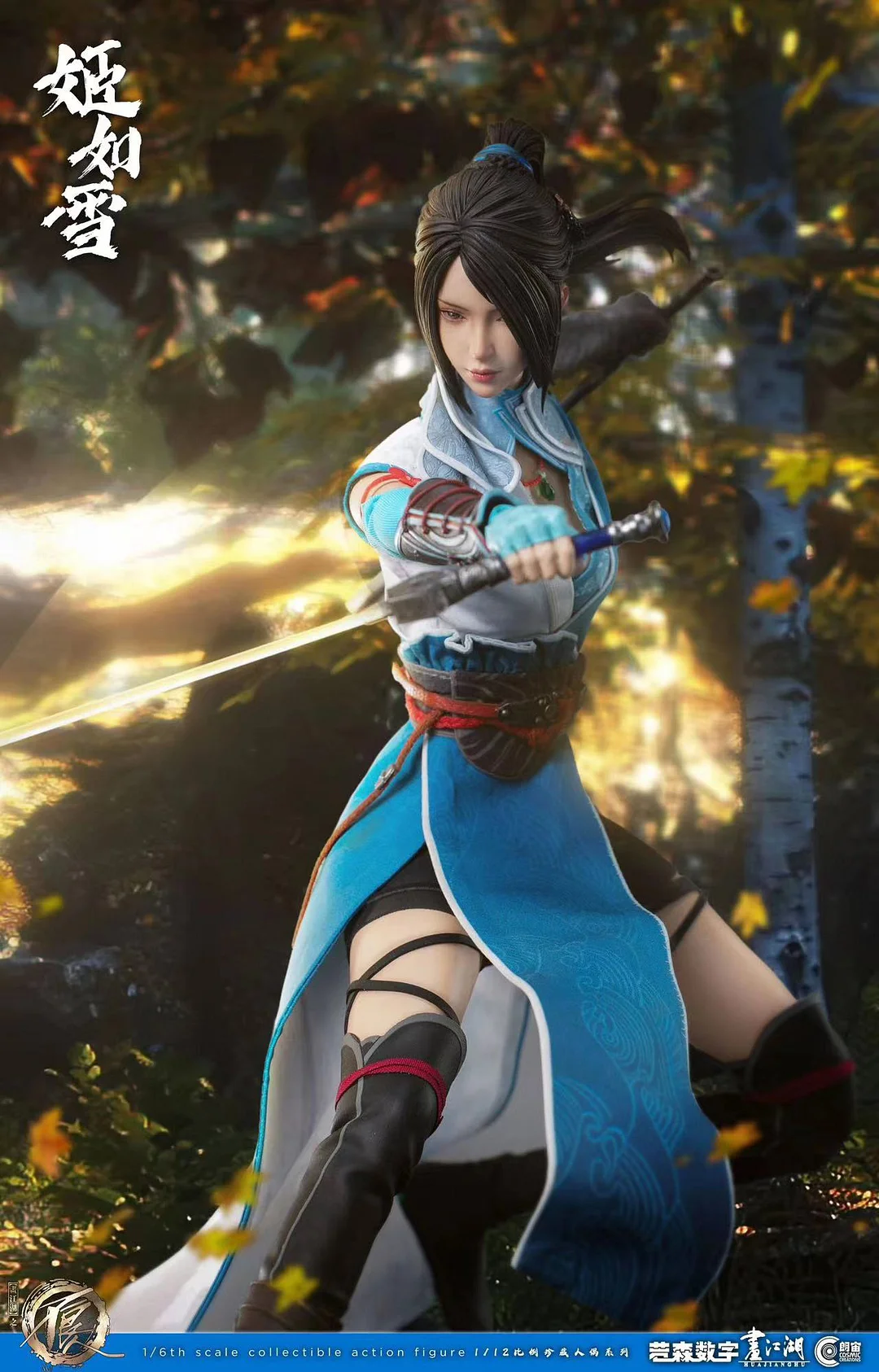 The sculpting of the head captures the charm of the Ice Beauty, but perhaps due to the lack of facial expressions, it might make her seem a bit too stern and less lively. The styling of her hair curtain could be more detailed.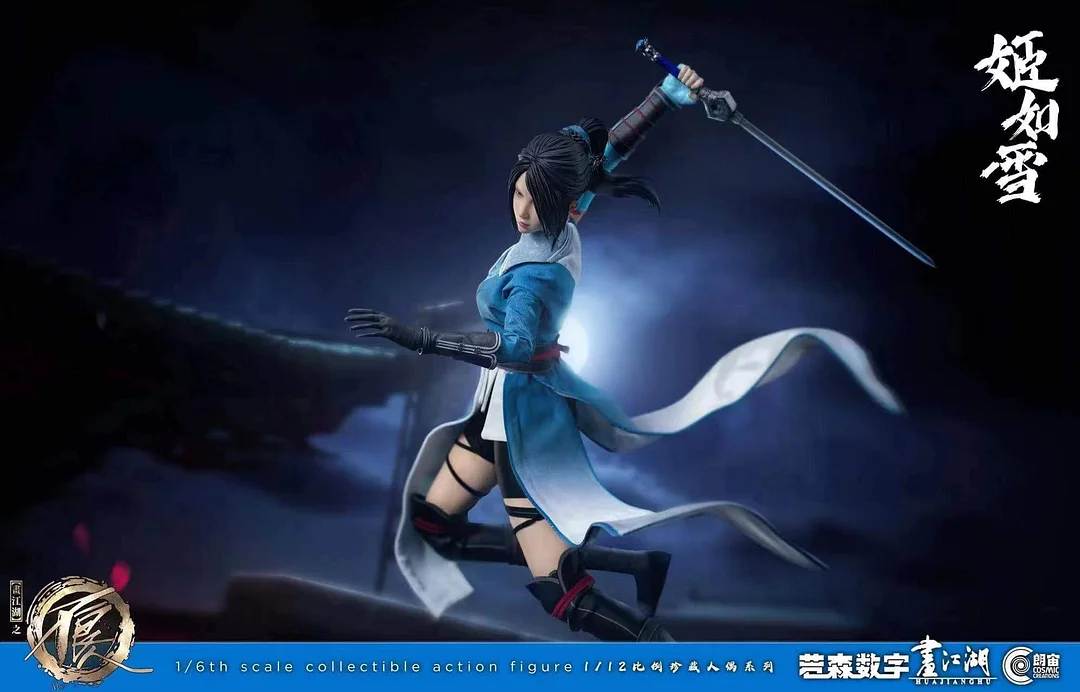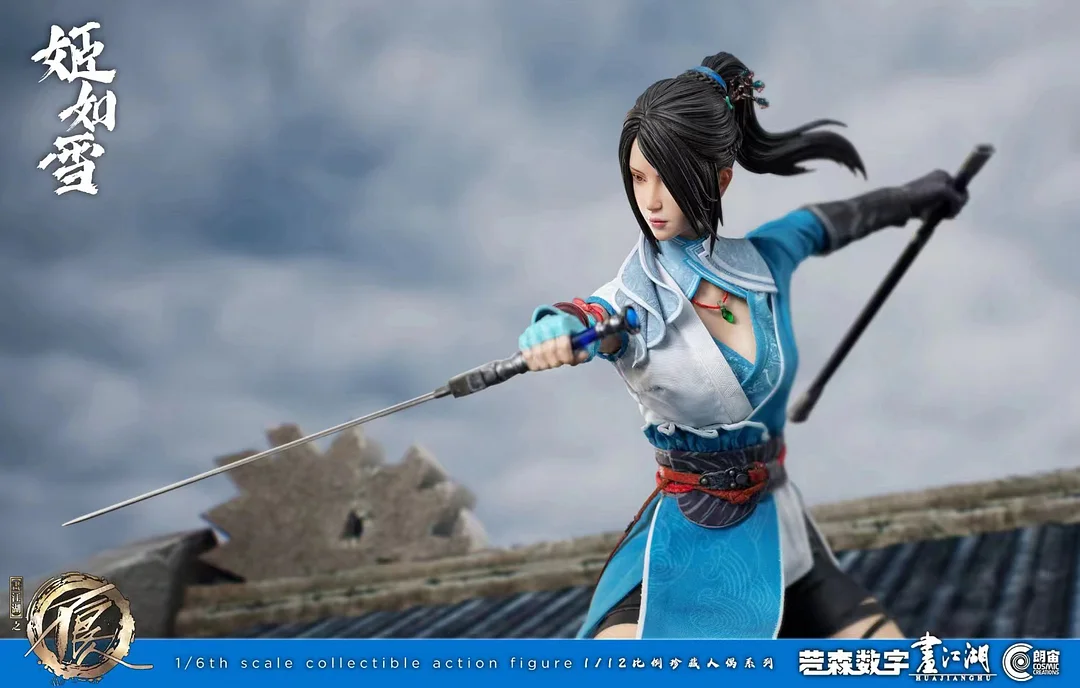 JI Ruxue's only accessory is the Susong Sword, and with the scabbard, you can pose her in a dual-wielding stance.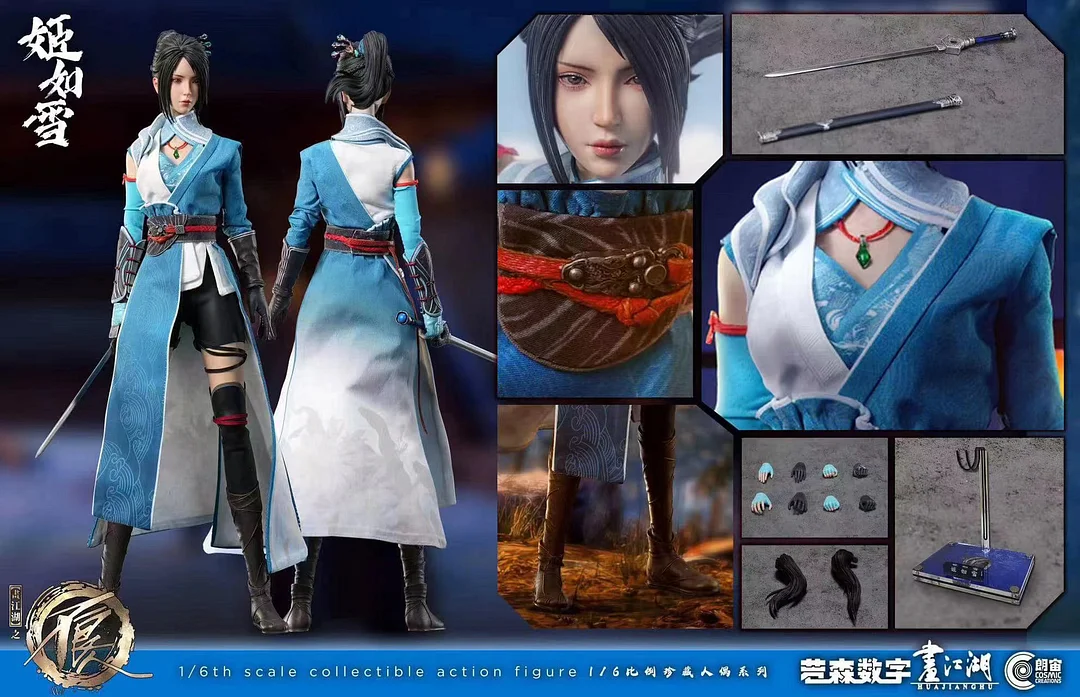 Overall, this is a great figure that collectors should keep an eye on!