Levi Ackerman – YIBO TOYS Studio
Levi Ackerman – YIBO TOYS Studio: YIBO TOYS Studio has opened pre-orders for Attack on Titan fans.  Considered to be Humanity's Strongest Soldier, it is Levi Ackerman! available in two versions. Both the head sculpt and costume weapons are exquisitely detailed.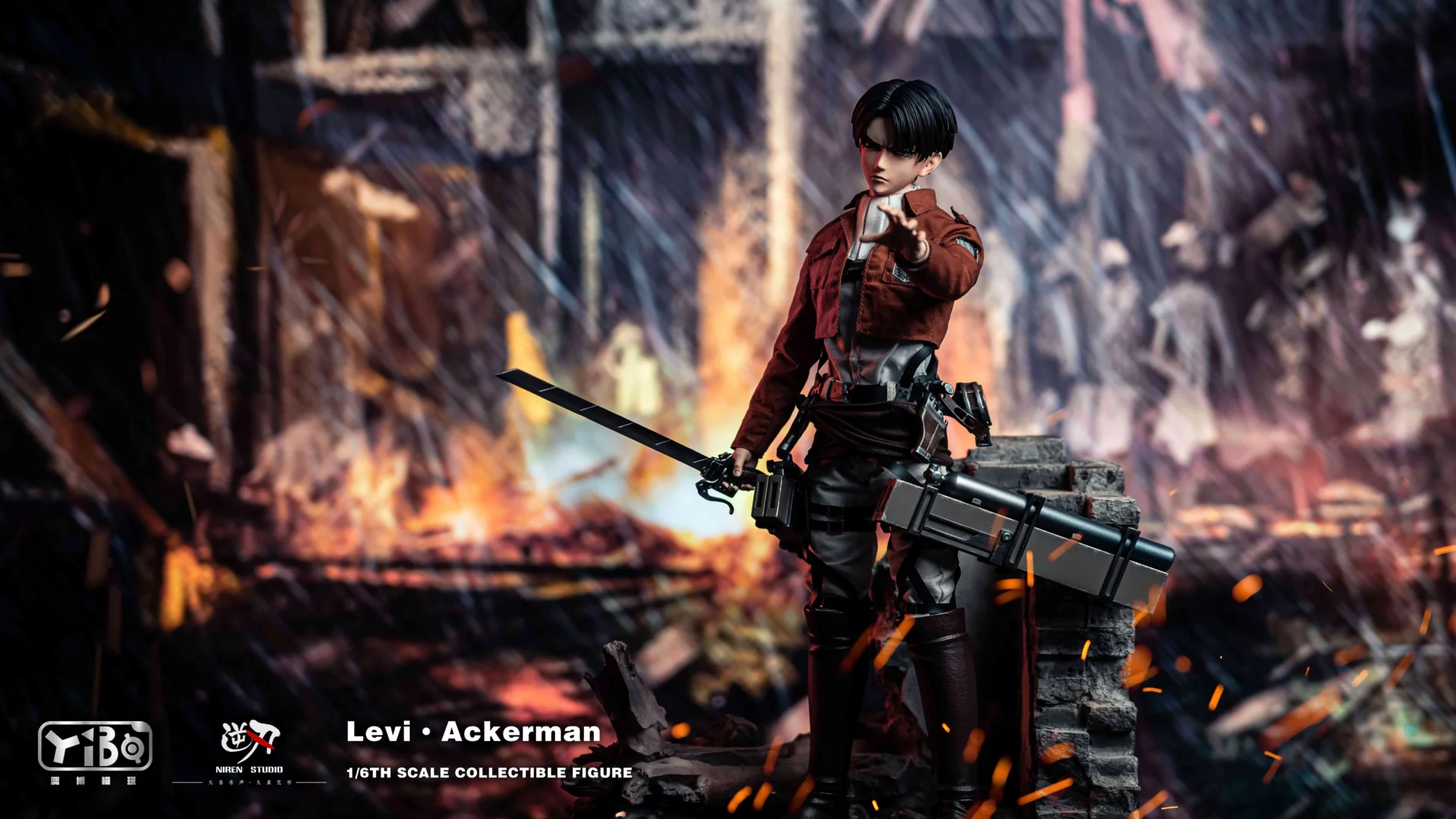 This Levi figure features the classic look from his time in the Survey Corps, with a small jacket, 3D Maneuver Gear straps, and high boots. The brand has developed a unique body, which has proportions that are well-suited for portraying anime characters.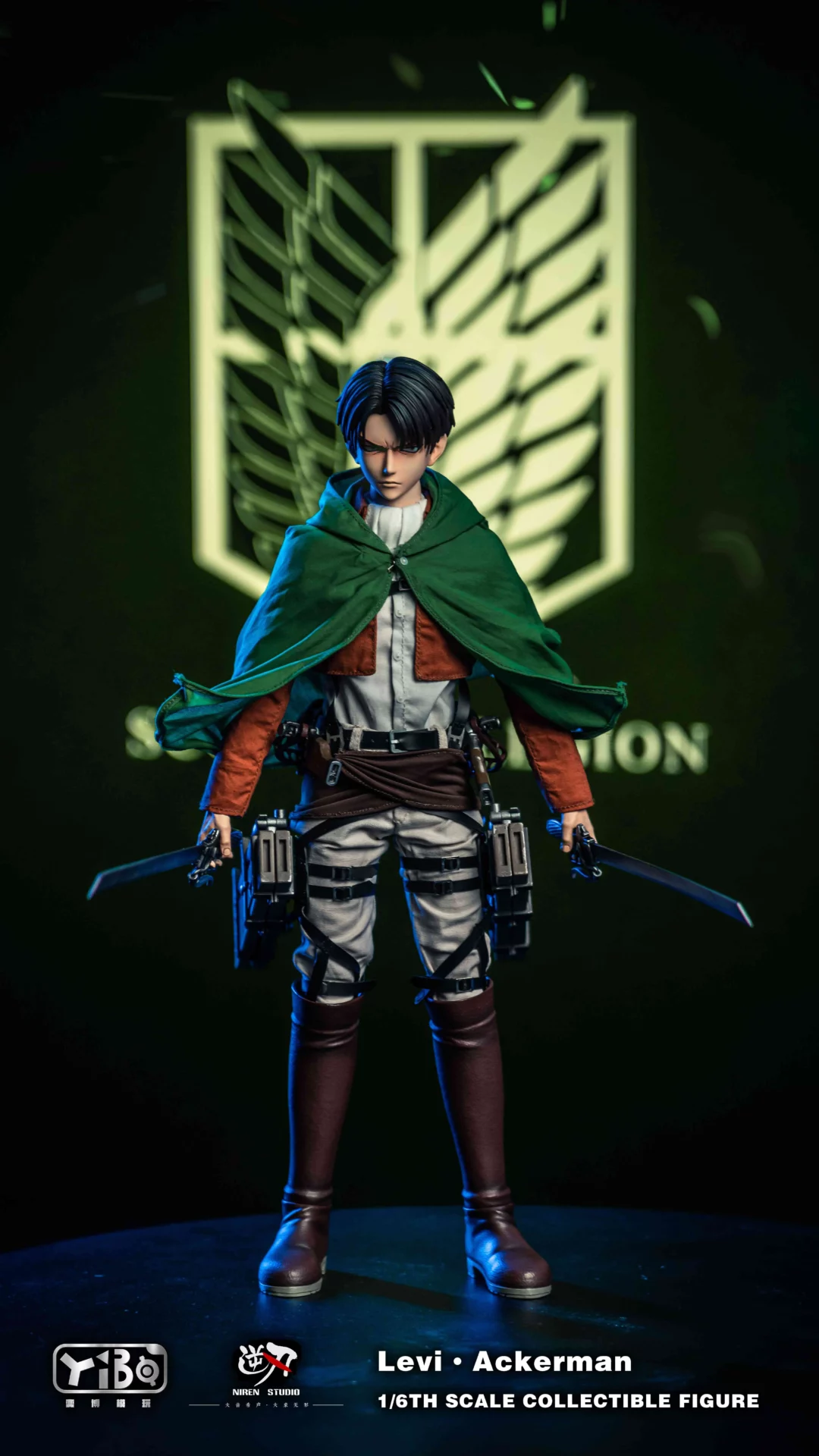 You can attach the full set of 3D Maneuver Gear on his back, and the pair of long blades have real metal blades. Additionally, it comes with six metal replacement blade pieces that can be stored in the weapon box.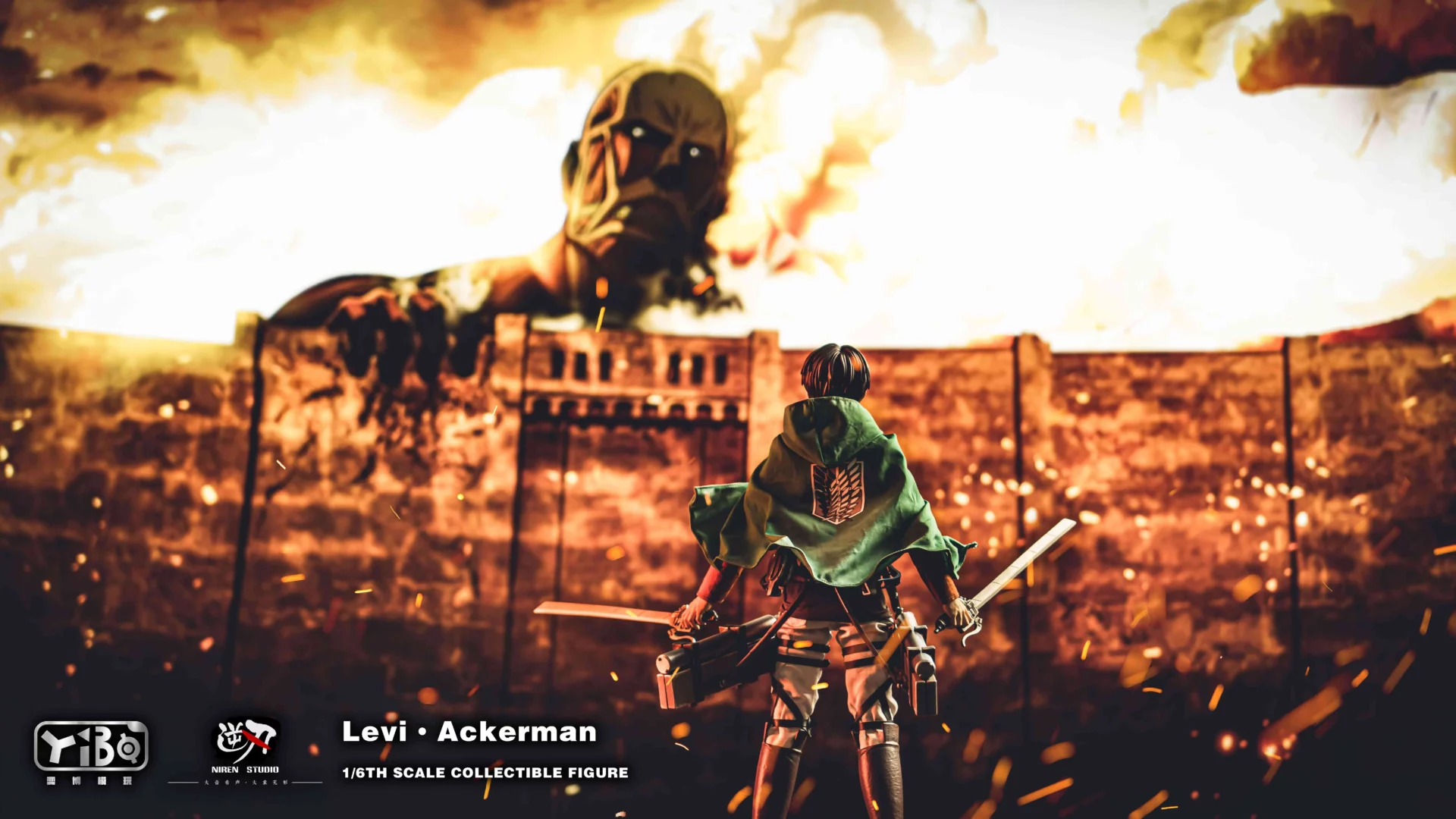 The deluxe version (B version) of Levi includes a green "Wings of Freedom" cape, which flows beautifully when draped over him.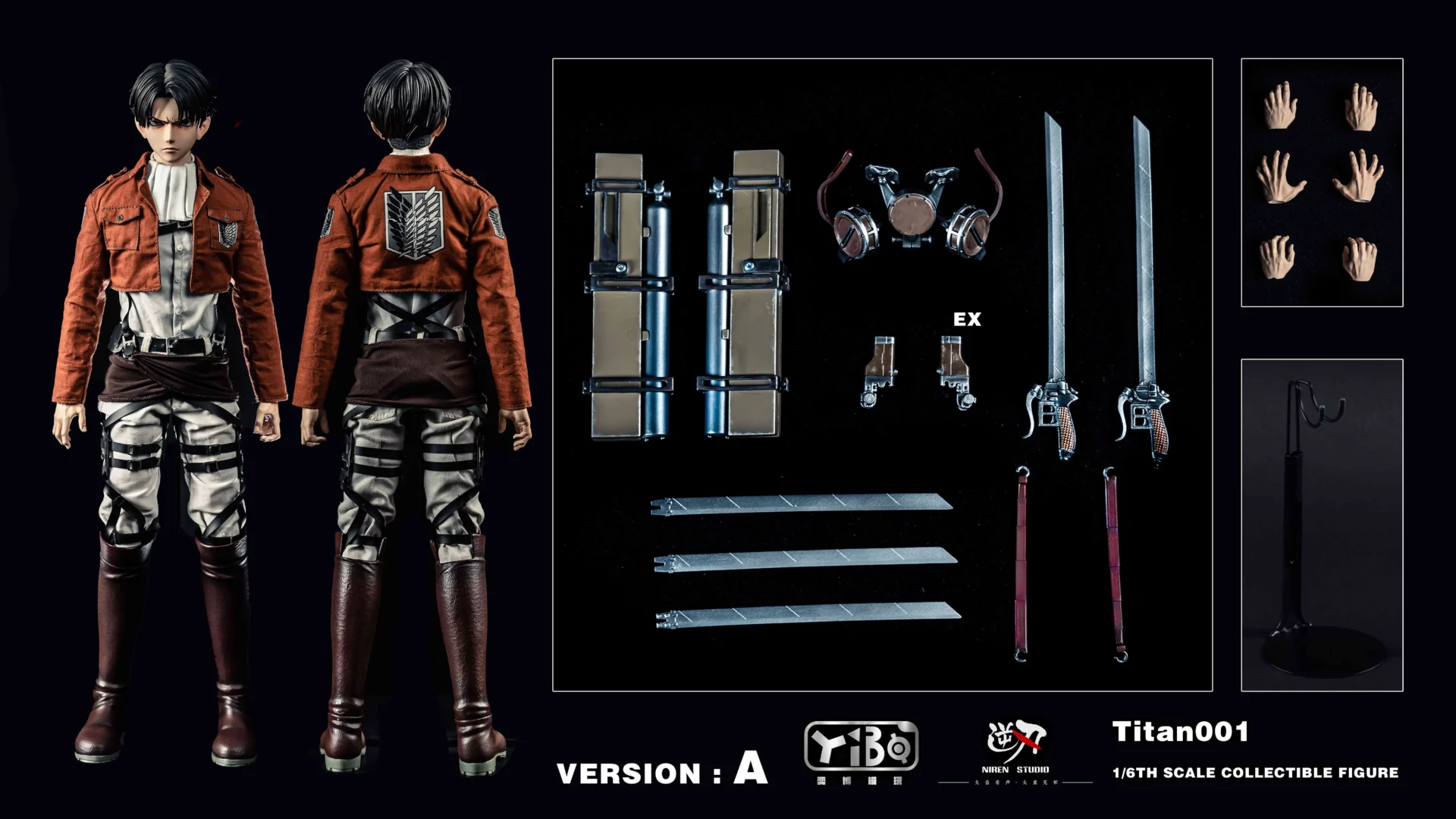 Levi's head sculpt captures his furrowed brow expression, especially his iconic deadpan eyes, which are made more lifelike with movable eye technology.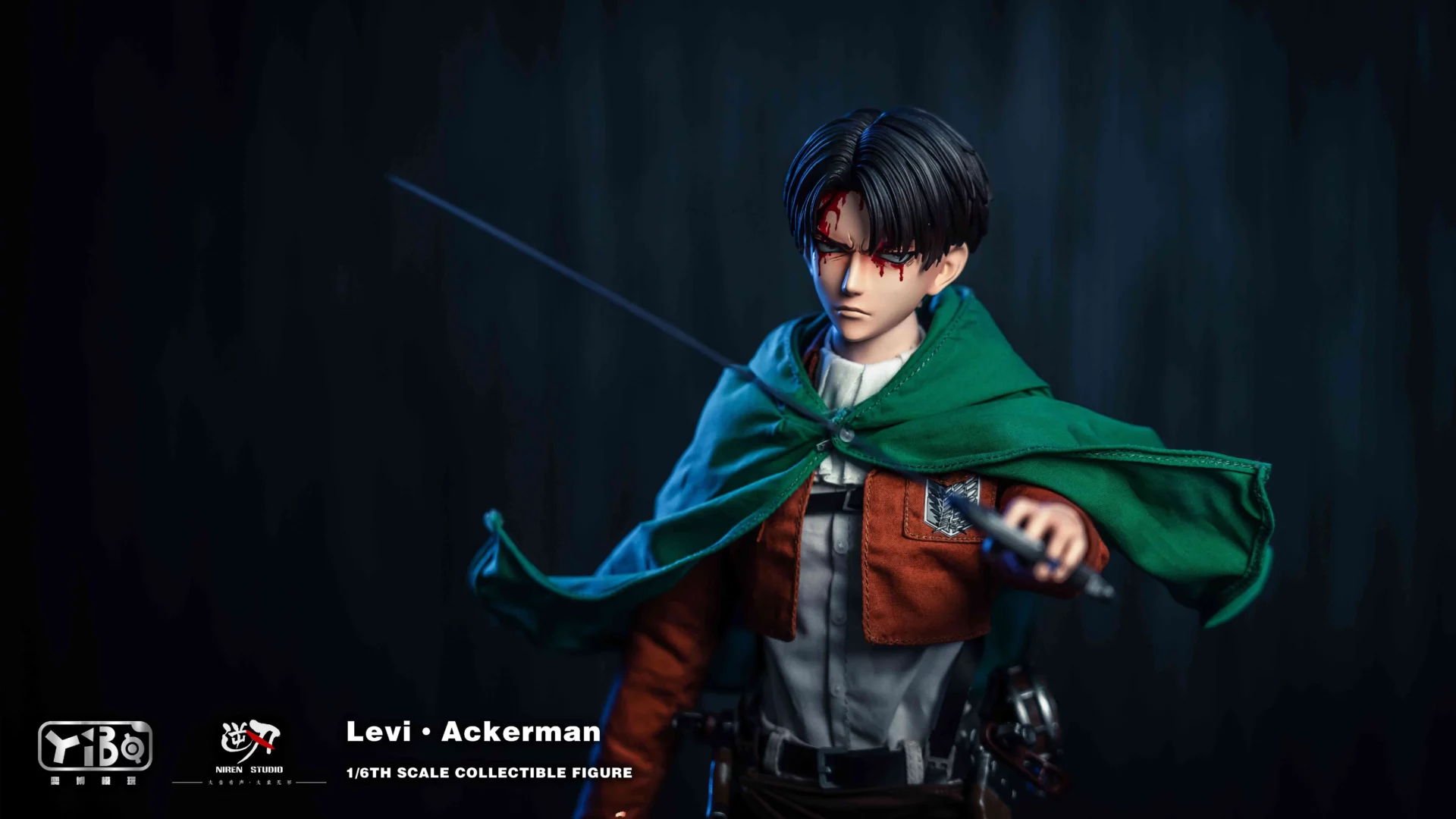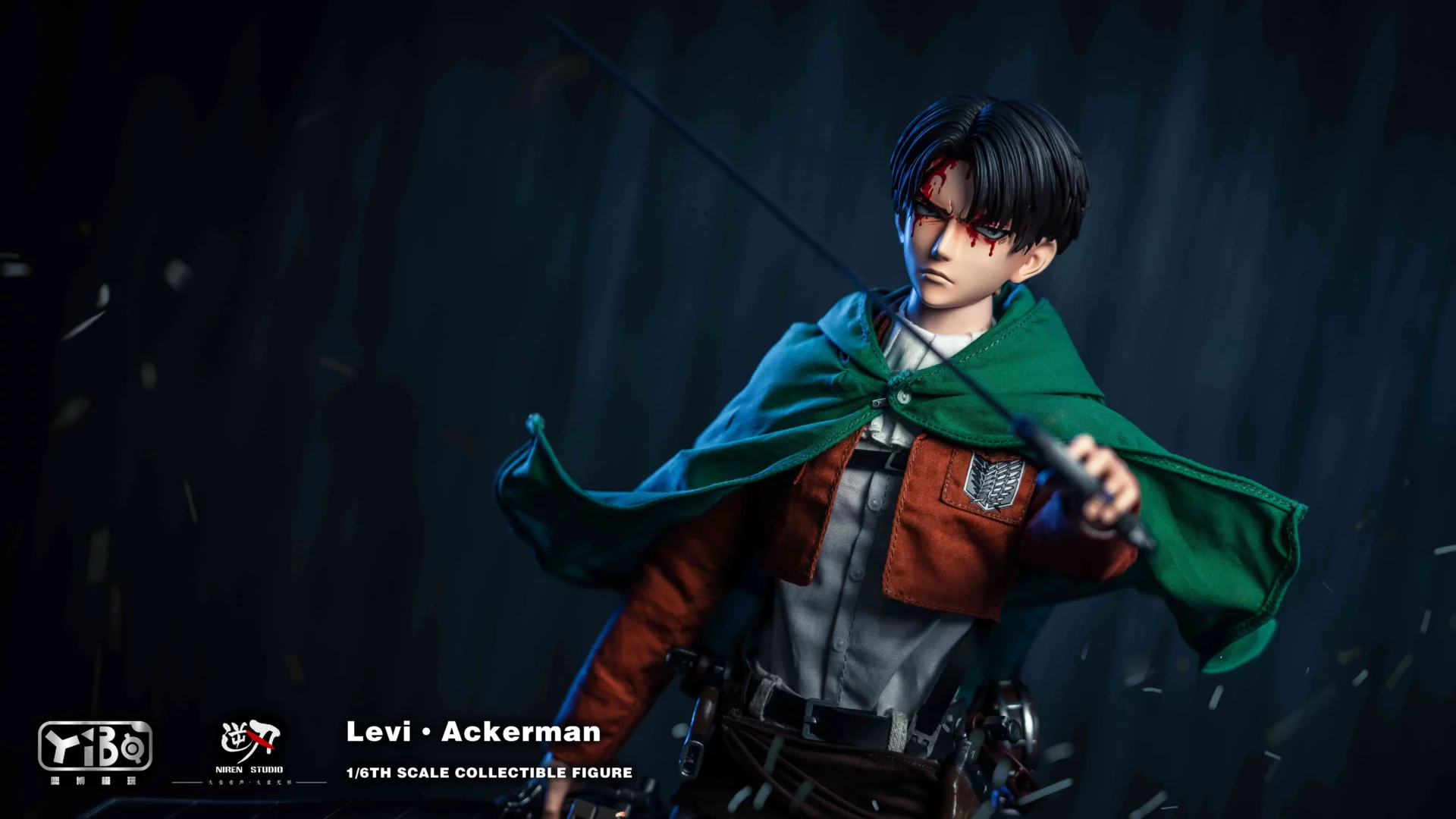 The deluxe version (B version) also includes a battle-damaged head sculpt with bloodstains, making his sword-swinging action even more intense and violent.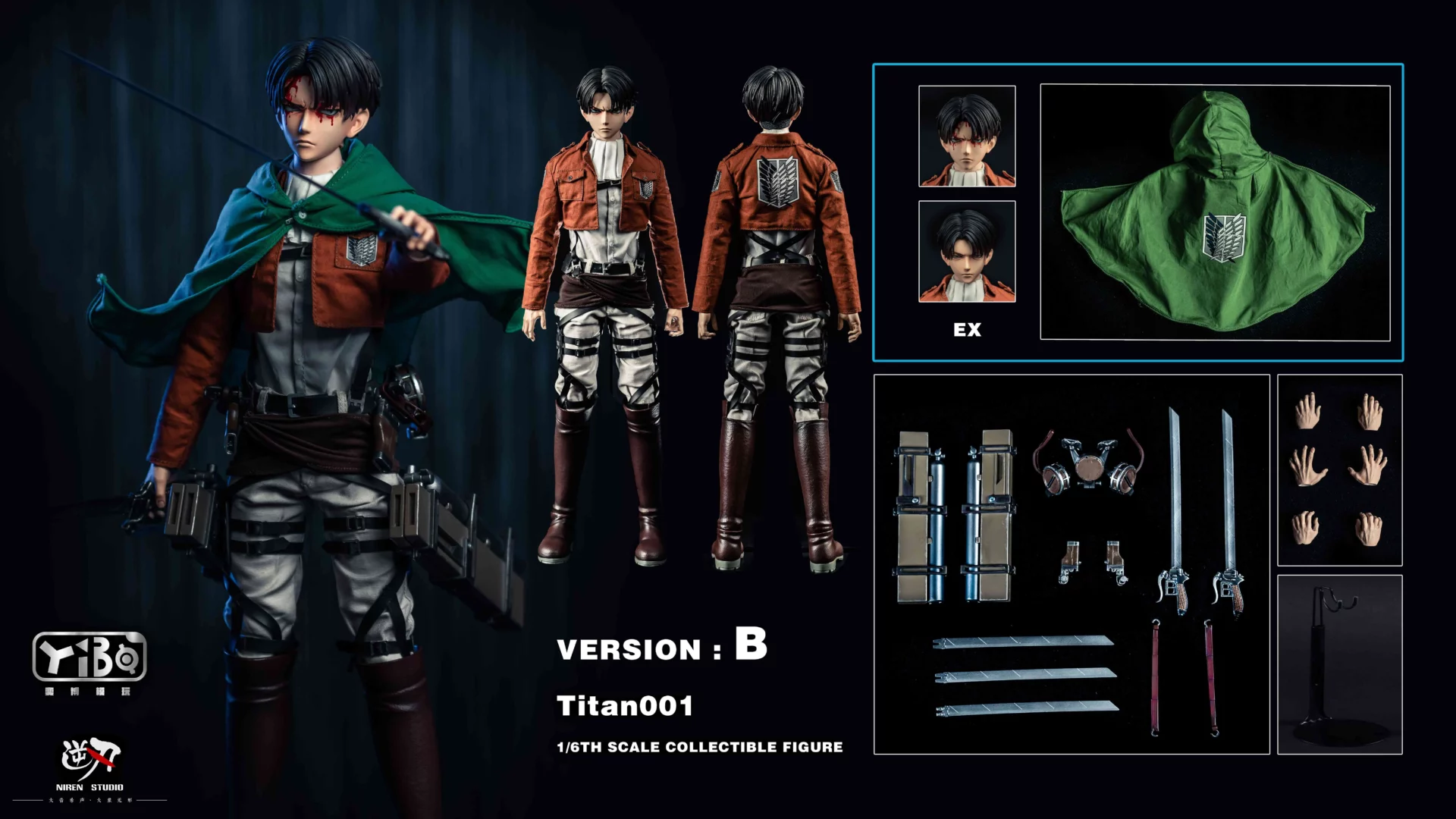 Accessories for the regular version (A version) and deluxe version (B version) are shown in the images.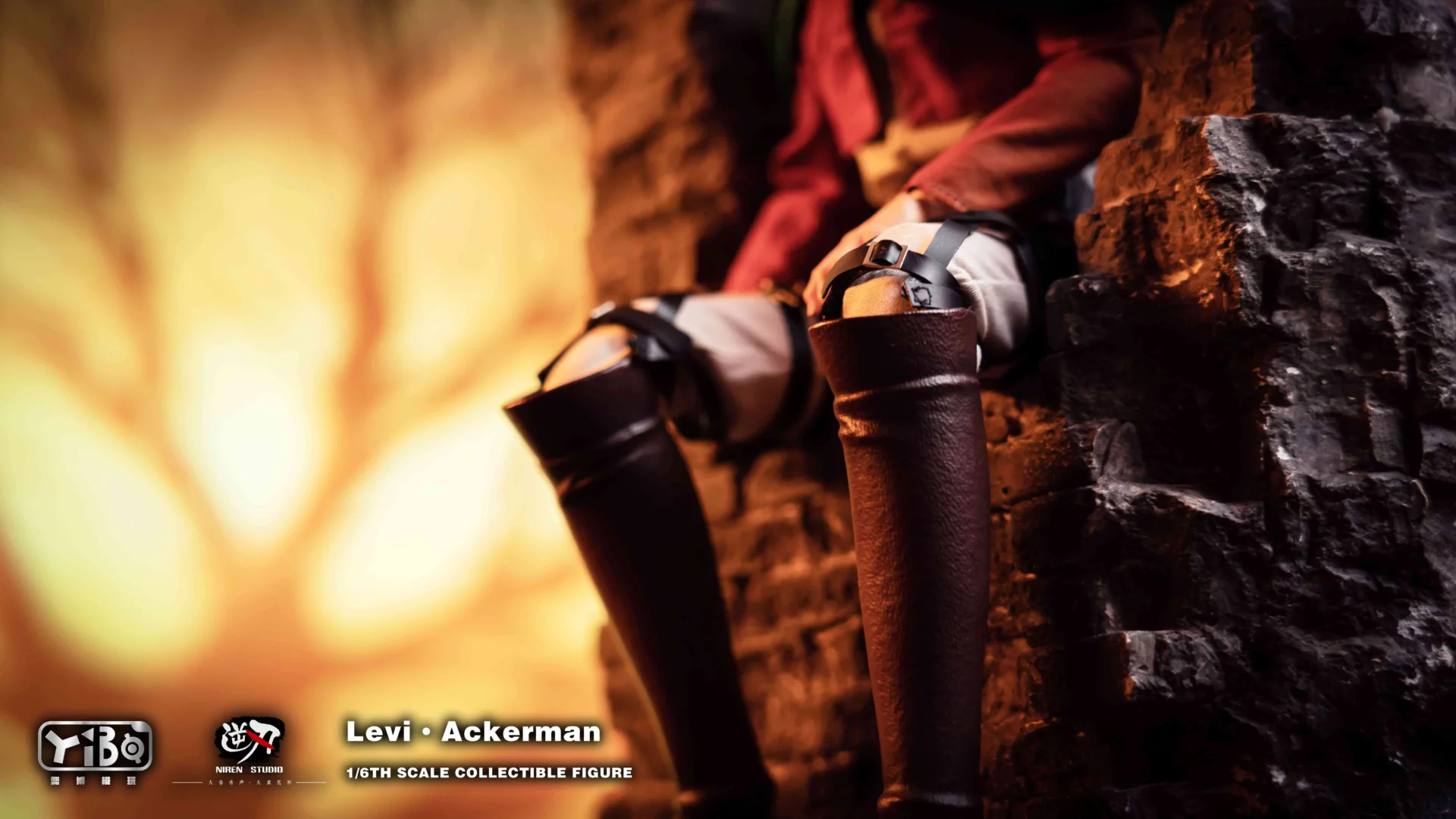 If you're a fan of Attack on Titan, this figure is a must have!
Click here for news on other exciting Attack On Titan products!