Mitsuri Kanroji – LC Studio
Mitsuri Kanroji – LC Studio: Mitsuri Kanroji, the Love Pillar of the Demon Slayer Corps, is known as the big eater with eight times the muscle density of an average person. She joined the Demon Slayer Corps to find a husband stronger than herself and, after defeating Muzan, she confessed her feelings to Obanai Iguro, the Serpent Pillar.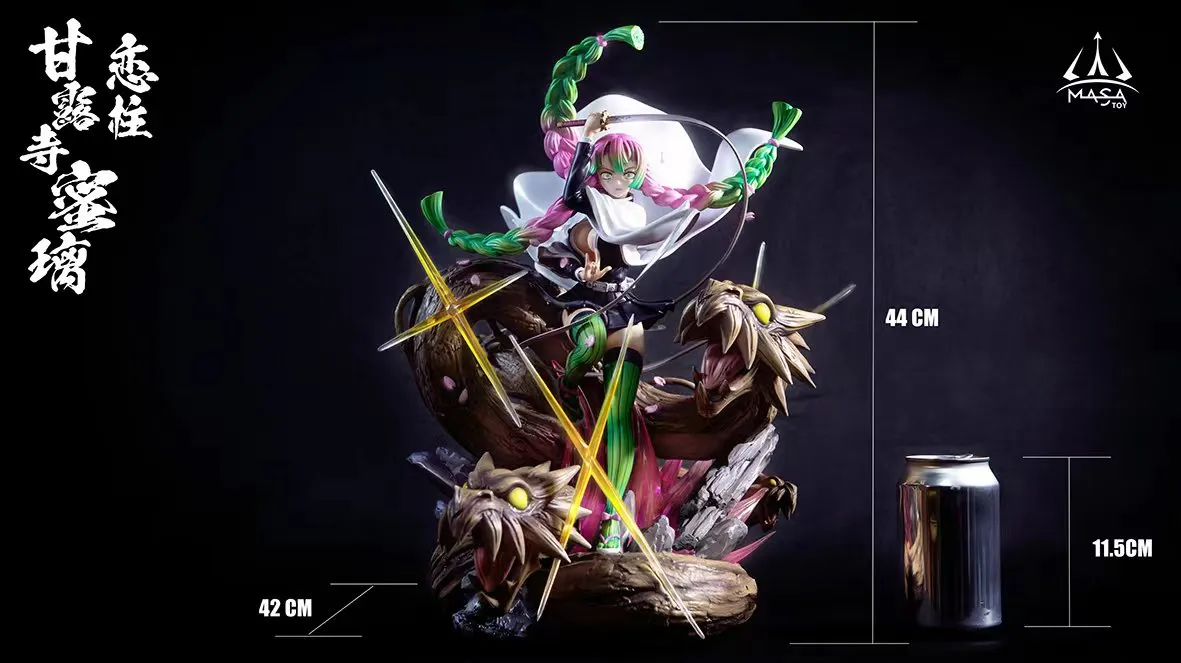 The facial features, including the hairstyle, closely follow the design of the anime. Mitsuri has a pair of light green eyes that often blush on her cheeks, and she has a mole under each eye. She keeps her hair in three long, curly braids that are cherry blossom pink, with green tips.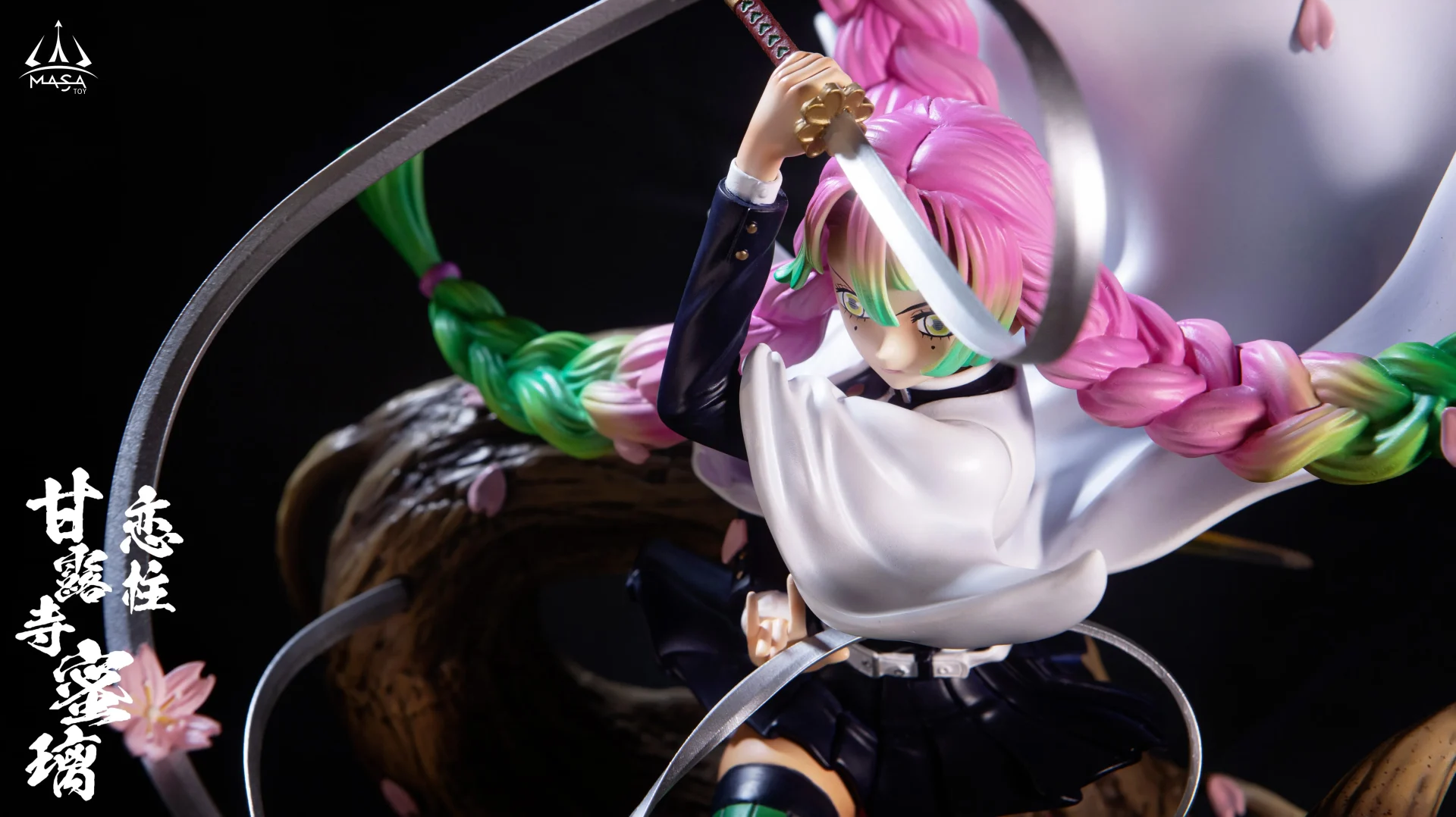 To complement her dynamic poses, her uniform is depicted in a flowing state, and attention is given to details such as the smoothness of the clothing. The hands are well-sculpted, with accurate depiction of the gaps between the fingers and the muscle lines.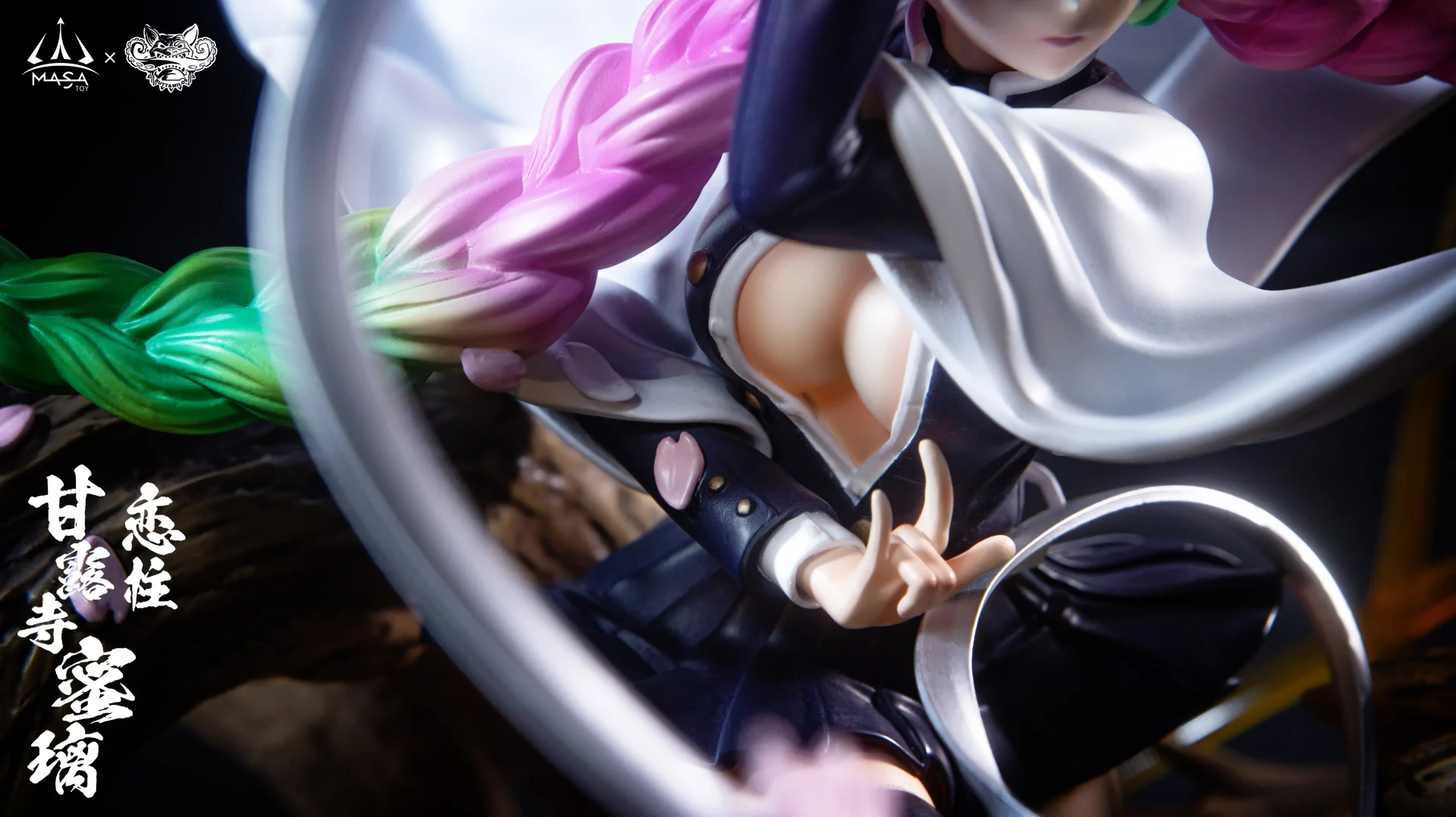 To faithfully recreate the fight between Mitsuri and Kokushibo in the Swordsmith Village arc, the platform incorporates elements of Kokushibo's wooden dragon form, and the front of the platform features the design of the drum wheel found on Kokushibo's body.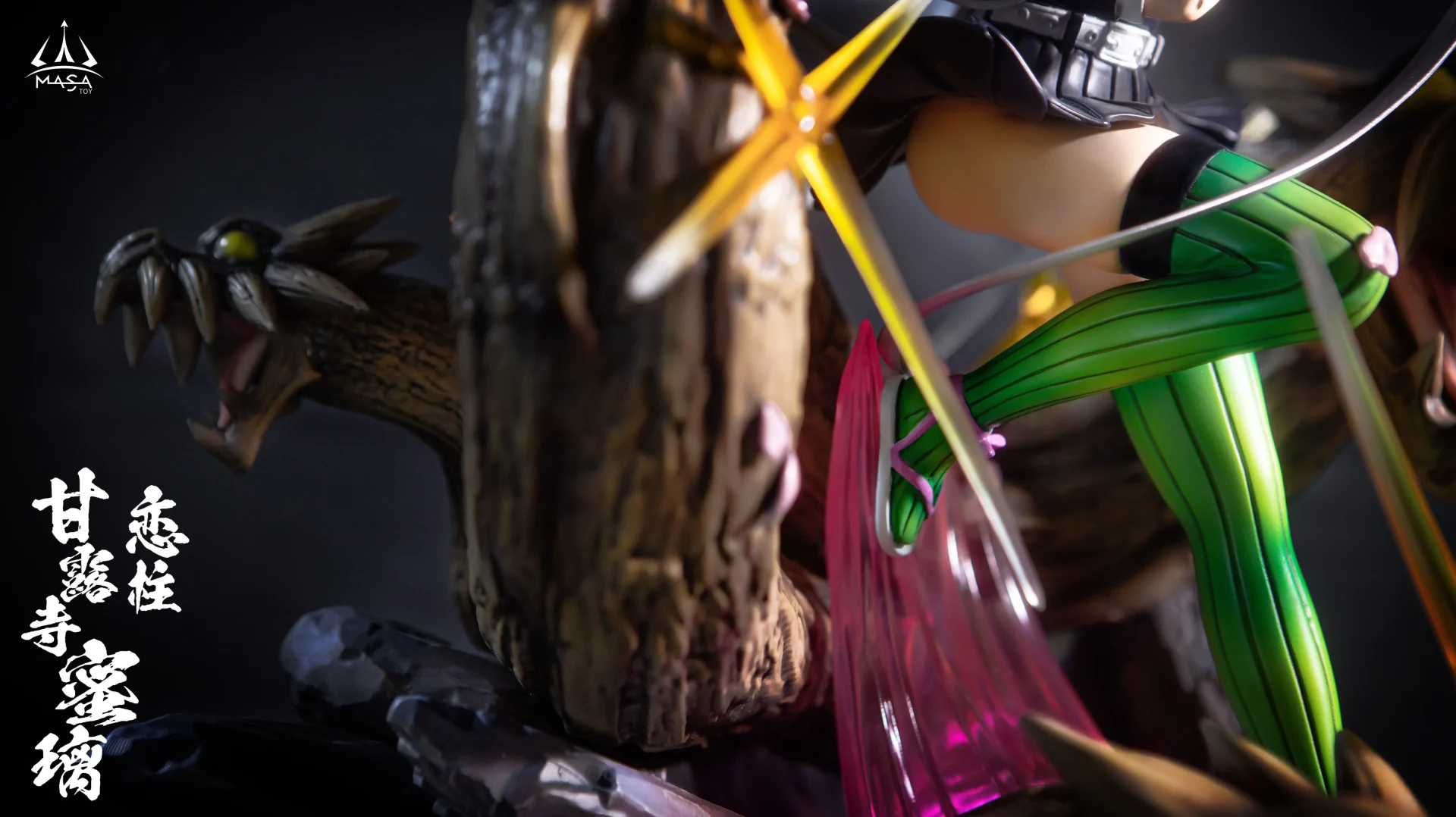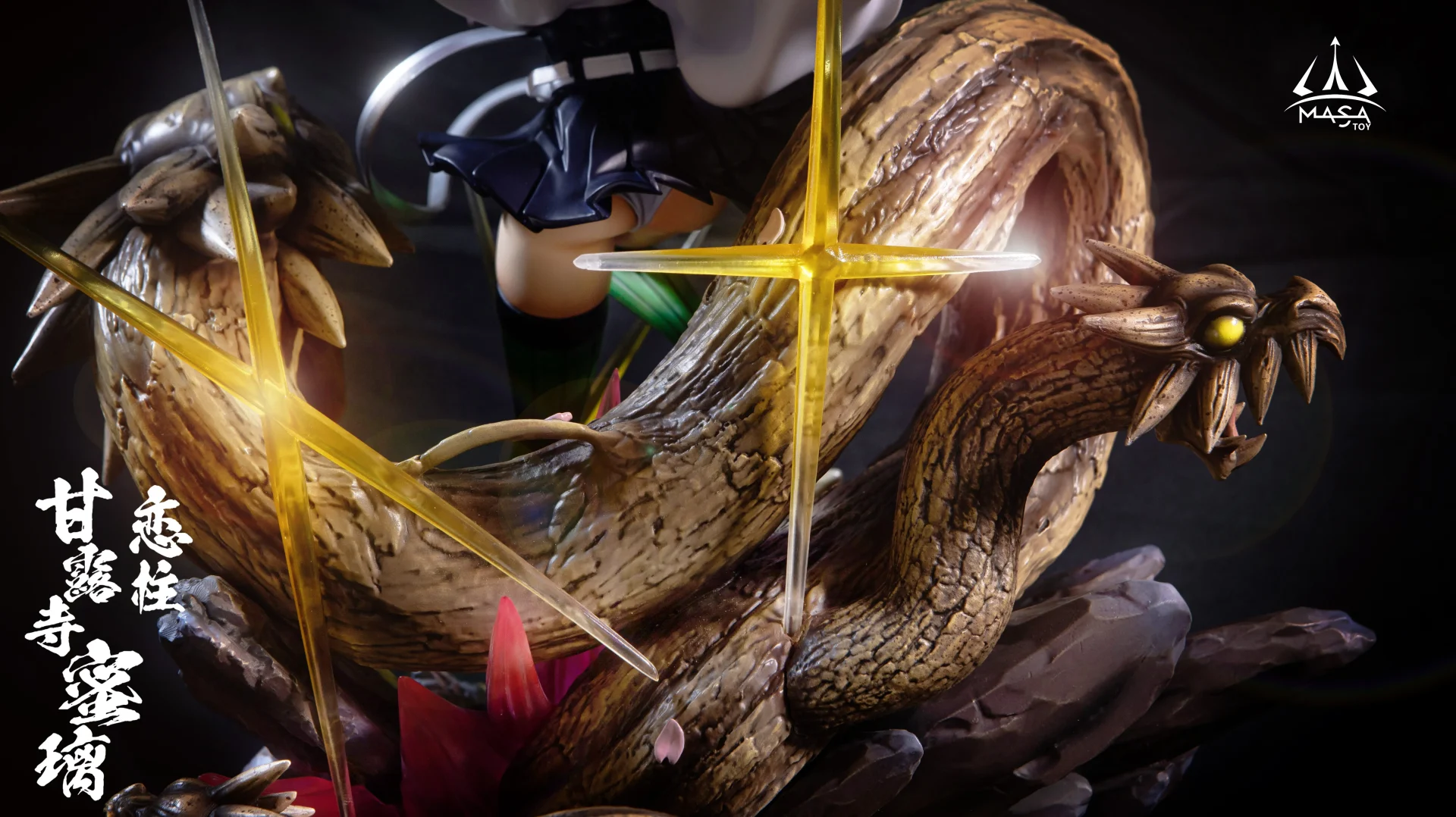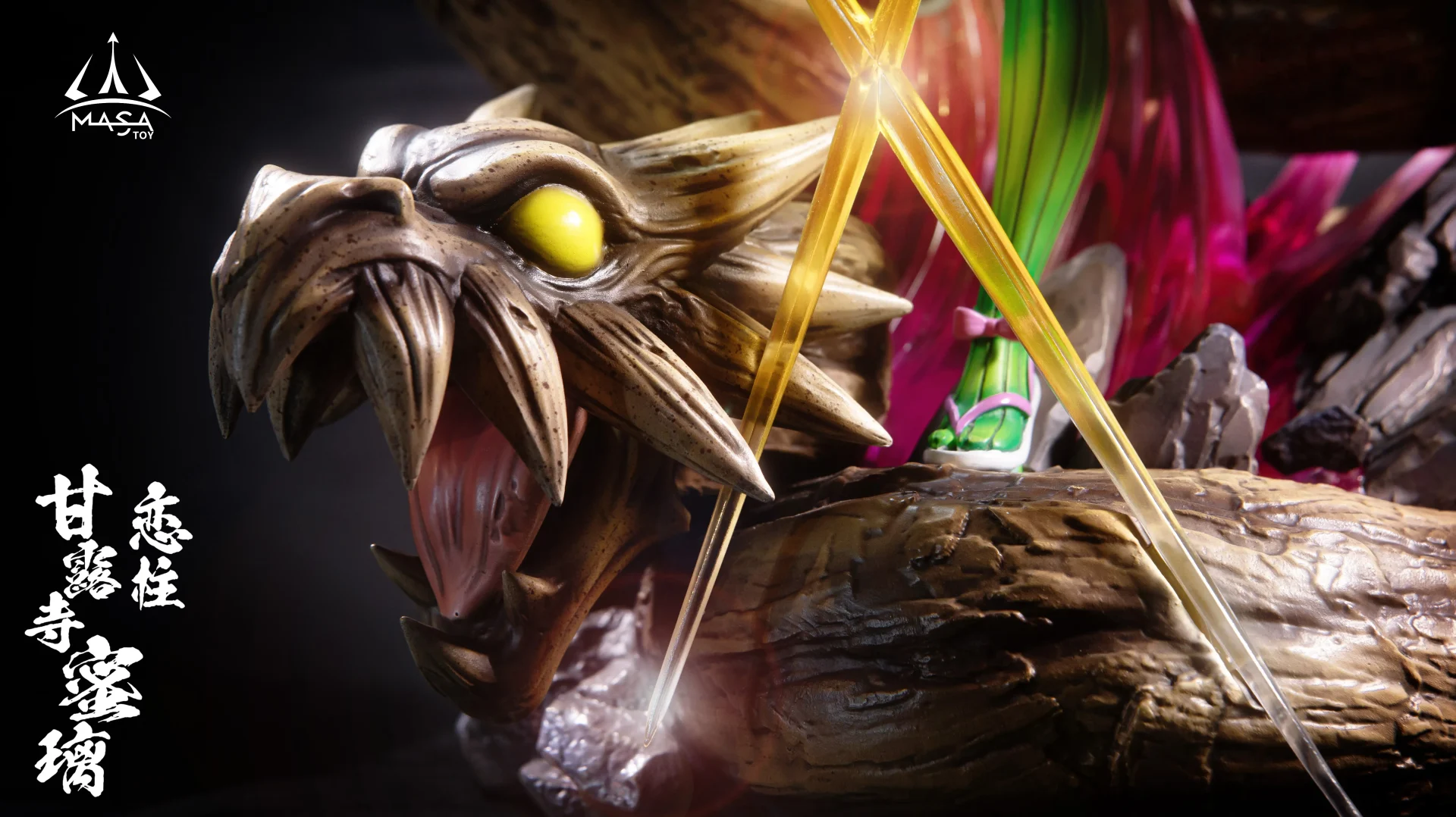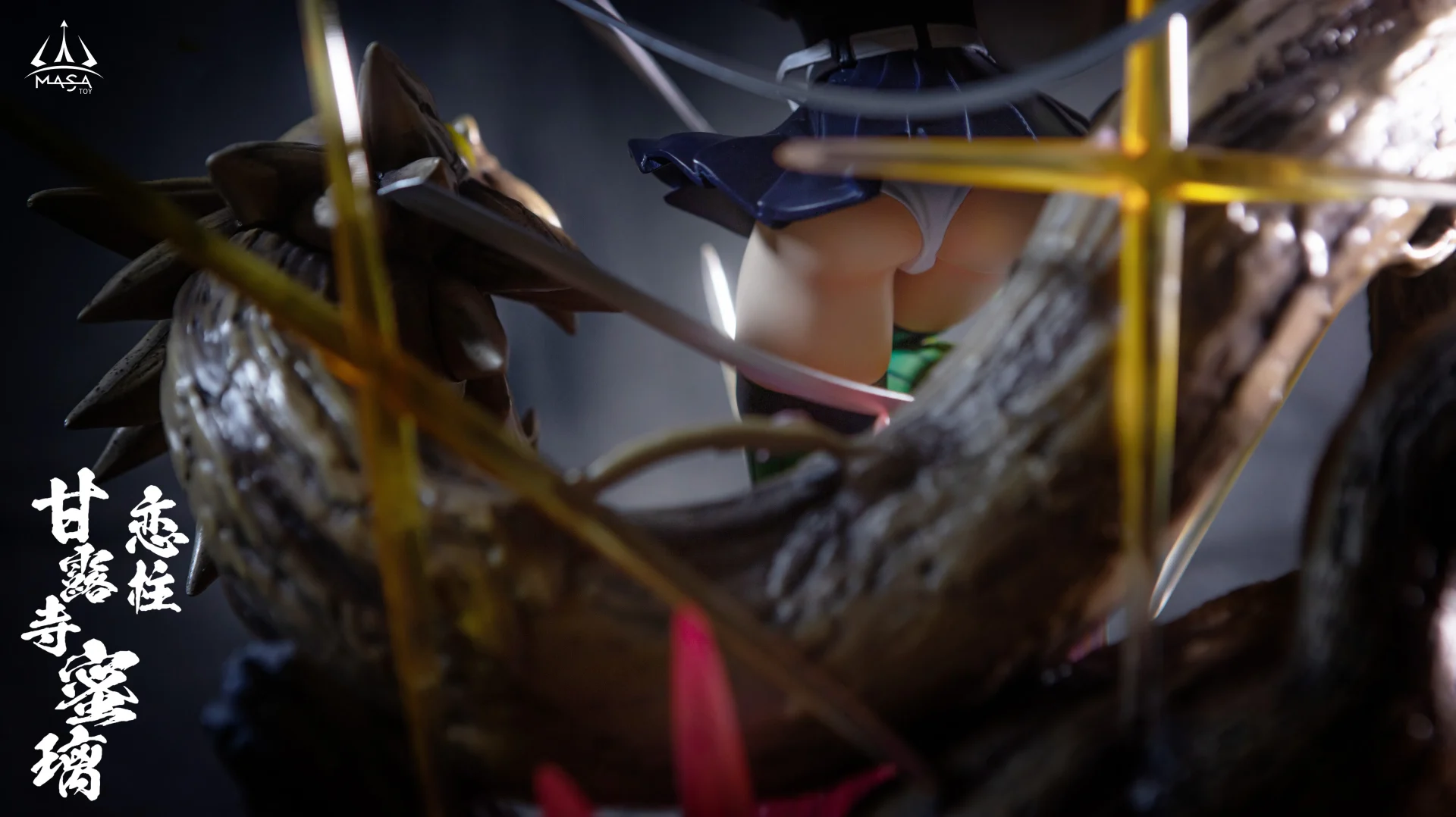 With all these intricate details, how can you resist getting your hands on this Mitsuri Kanroji figure?
Click here for news on other exciting Demon Slayer products!