Mitsuyoshi Anzai – ZX Studio
Mitsuyoshi Anzai – ZX Studio: Masayoshi Anzai is a character from the Japanese manga "Slam Dunk" and its derivative works. He is the coach of the Shohoku basketball team. In his youth, he was known for his strict coaching style and earned the nickname "White-Haired Devil."
Hanamichi Sakuragi is a talented student with great potential. He is a key player that Coach Anzai focuses on training, aiming to develop him into the best student in Japan. However, Hanamichi couldn't endure the coach's rigorous training and went to the United States. Unfortunately, he died there, which led to Coach Anzai's retirement from the university basketball scene and a significant change in his personality, turning him into a white-haired Buddha.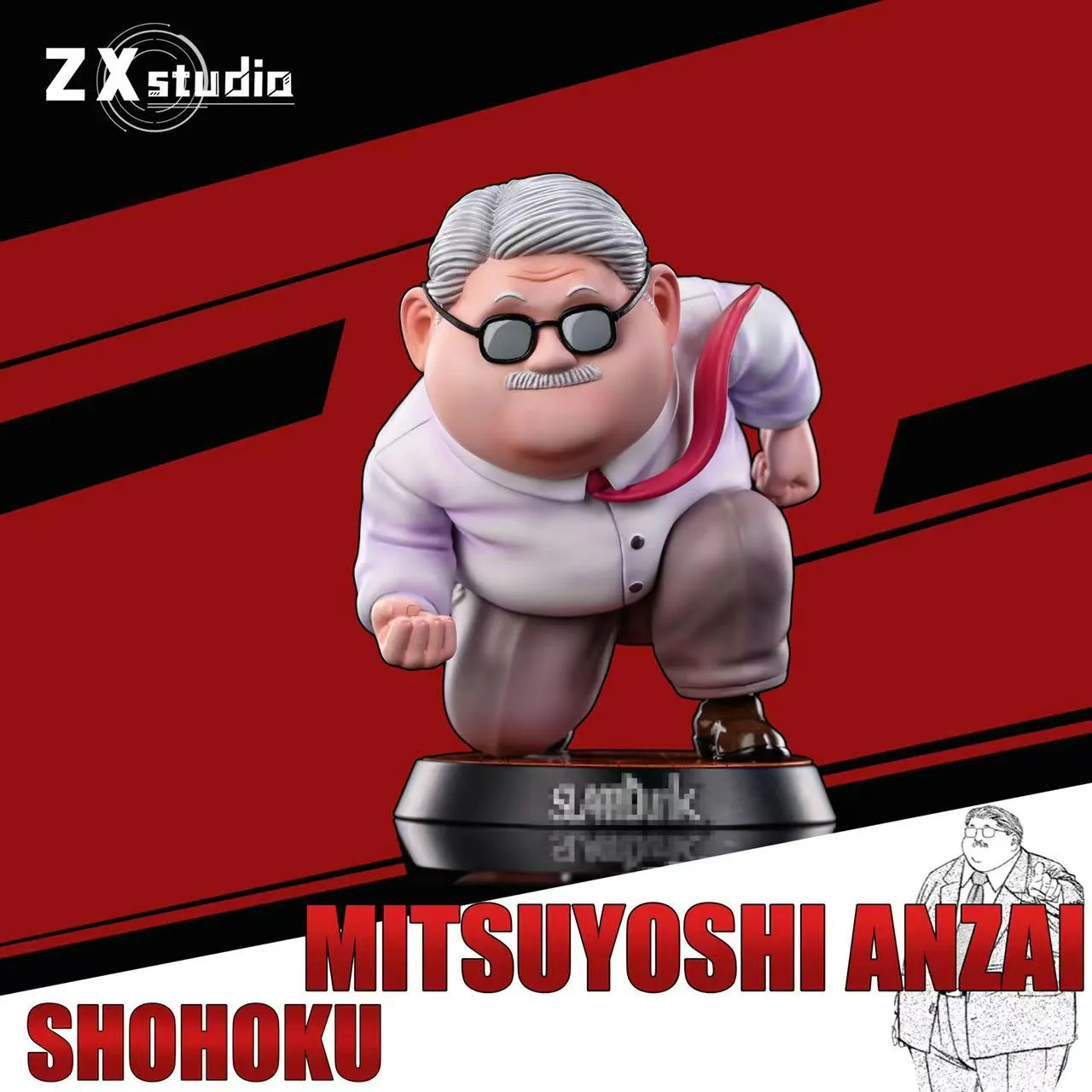 The character design pays great attention to facial features and hairstyle, staying true to the animation style. The flow and details of the clothing, such as buttons, are also well represented. The tie is shown with a slight fluttering motion to match the action pose.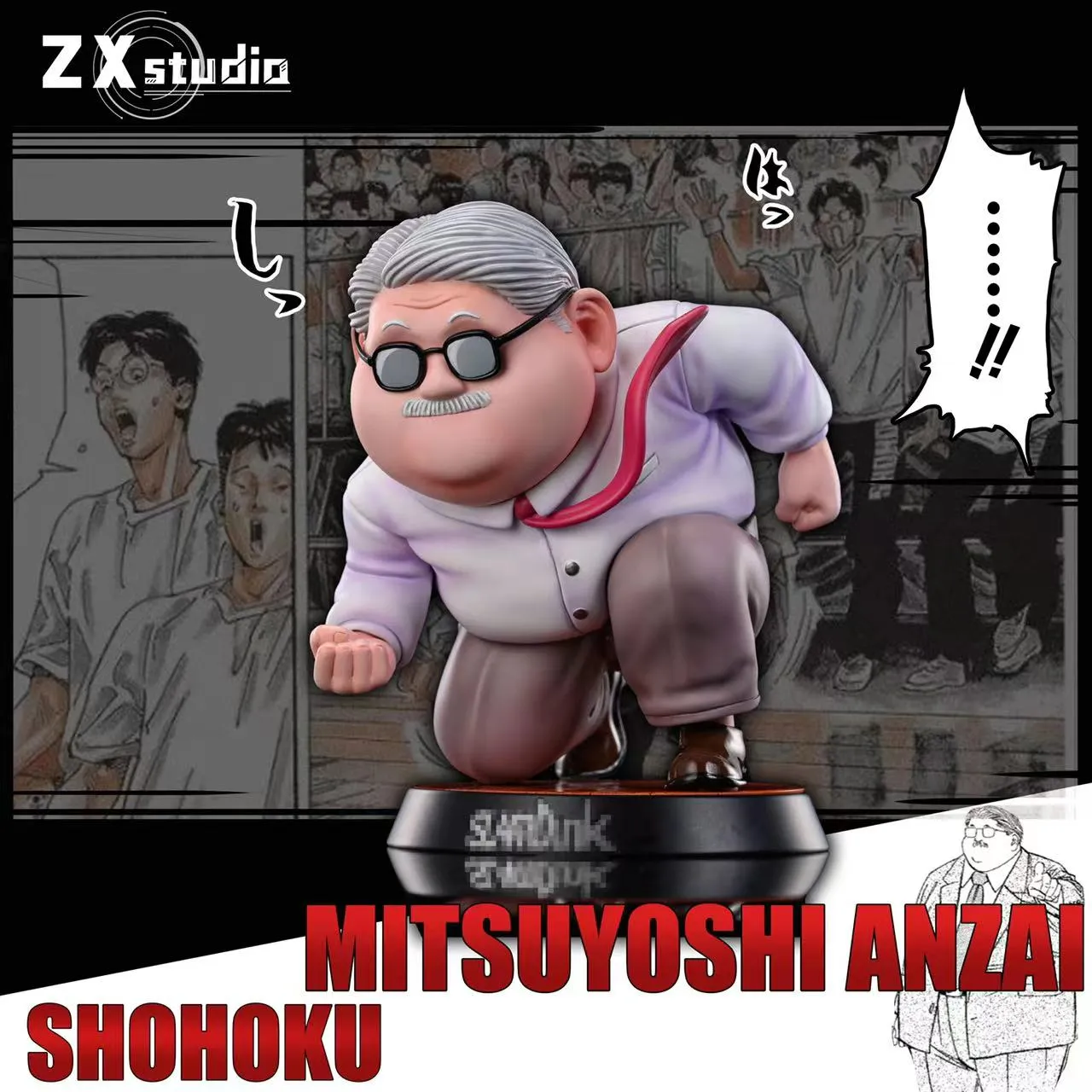 Both the pants and the top exhibit excellent attention to detail, with impressive layering in the painting and well-defined leg muscle details, showcasing a sense of strength.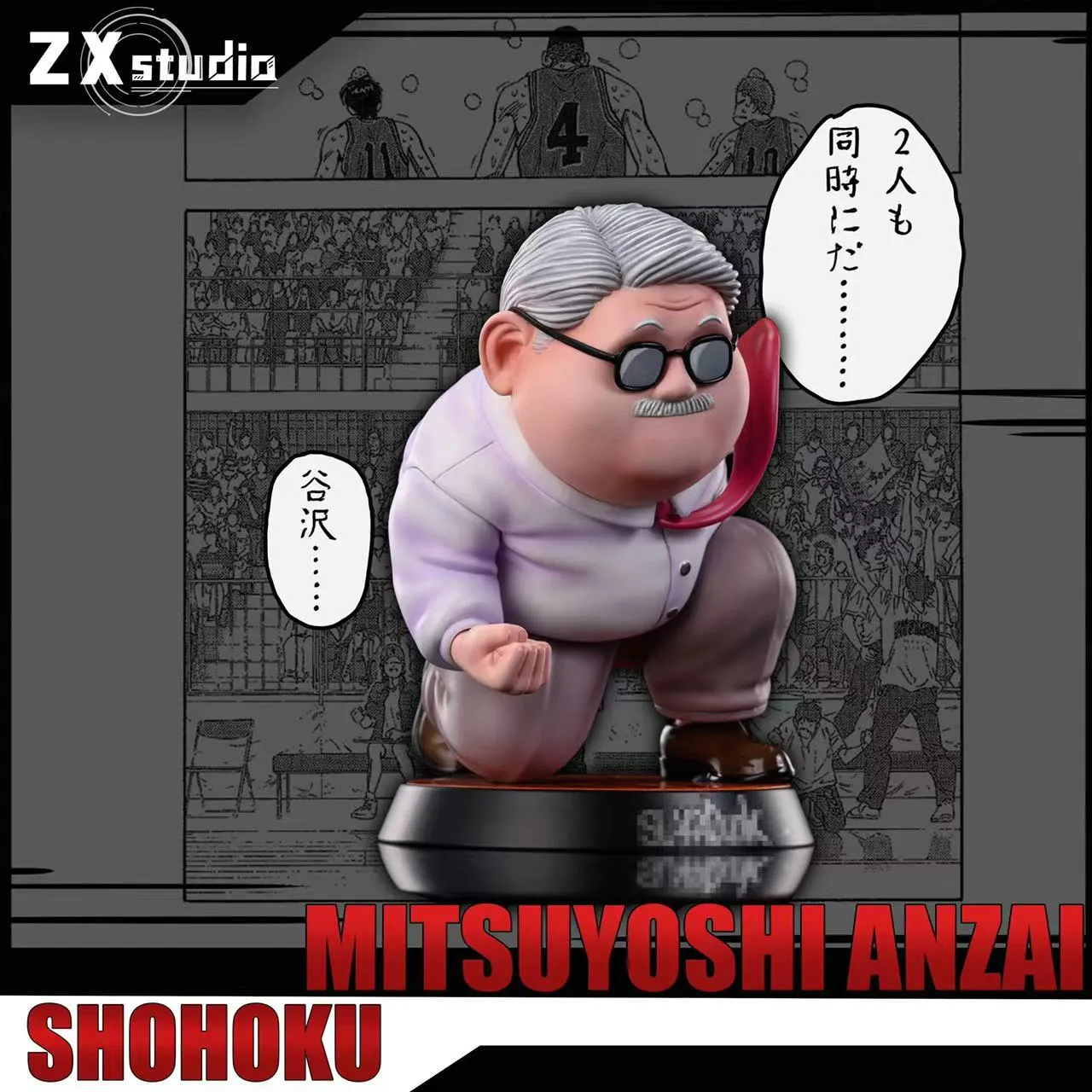 Upon closer inspection, the clothing details are accurately depicted, and the semi-squat pose effectively highlights the shadowing on the knees, with corresponding creases and textures rendered perfectly.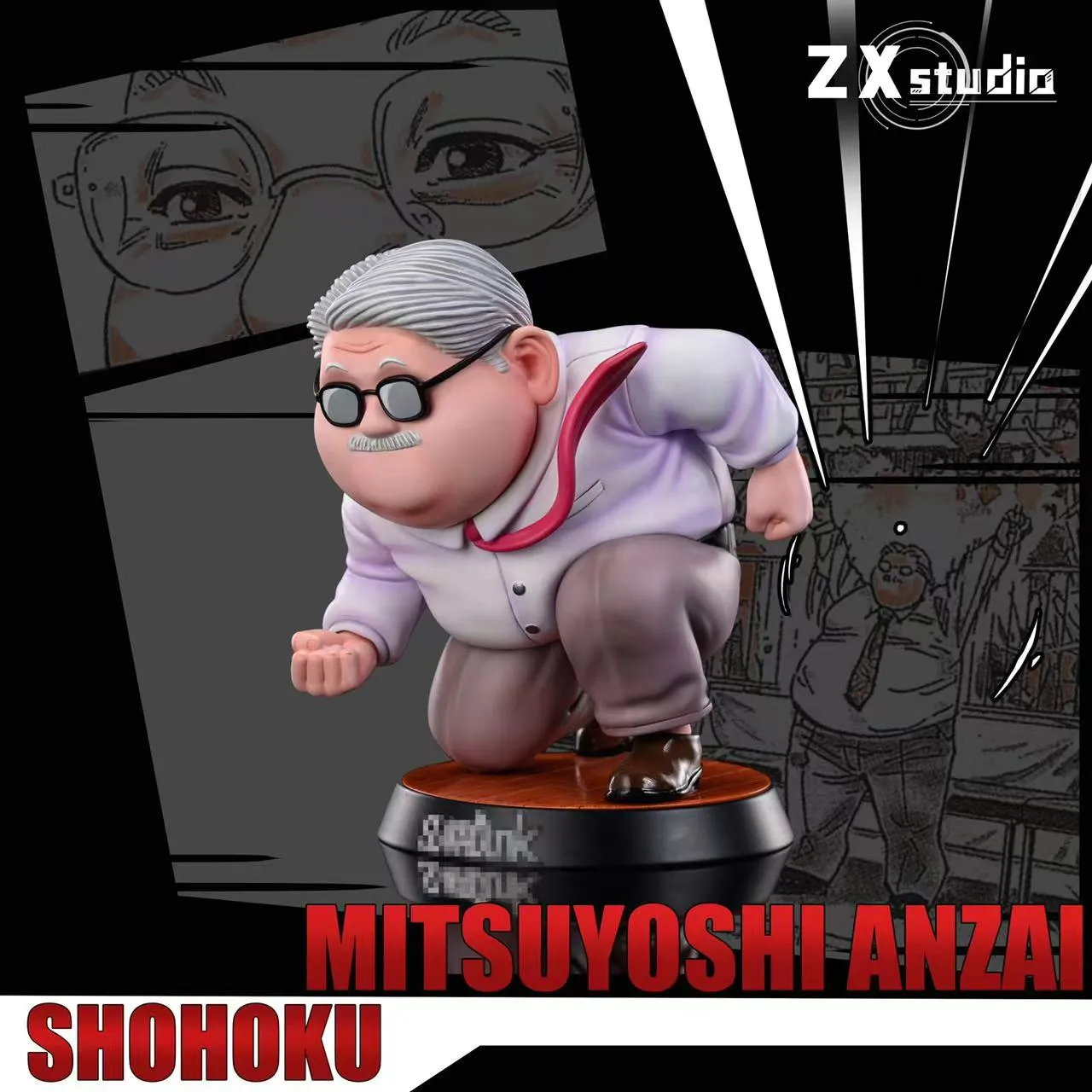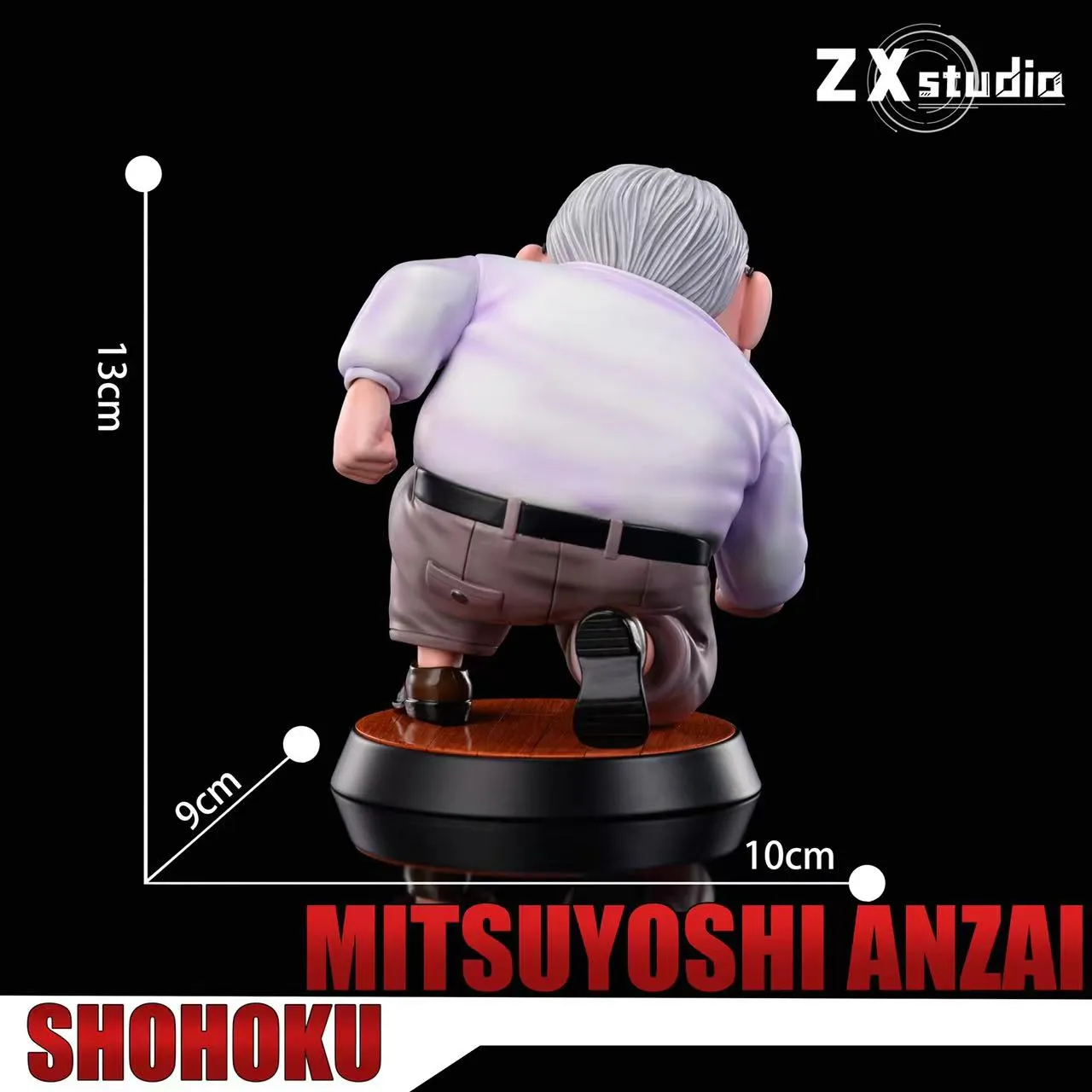 For those who are interested, please take a look at this work (also, more to come from this studio!)